Fred & Dinah Gretsch Recognized in Magazine Cover Story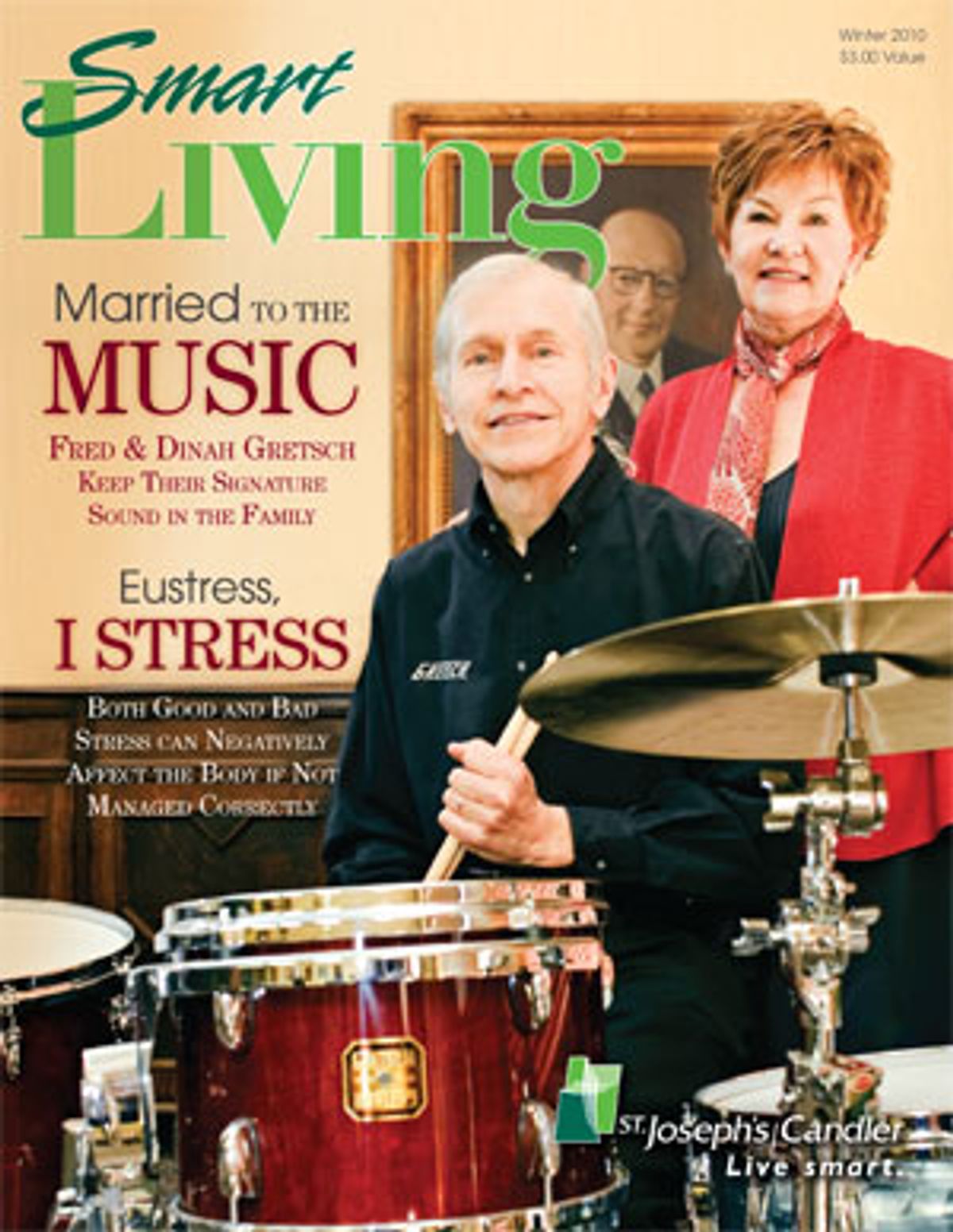 The Gretsches are being recognized for their family-focused business model and charitable contributions
We recently got an interesting press release from Gretsch regarding a magazine cover that Fred and Dinah will be on in 2010. The magazine,
Smart Living
is a regional healthcare publication. The story focuses on the family nature of the Gretsch company and their charitable contributions through the Gretsch Foundation. We're glad to see the Gretsches getting recognition for all of their accomplishments in a non-music industry publication. Here's the news:
Fred and Dinah Gretsch, owners of the Savannah-based Gretsch Company and residents of nearby Pooler, Georgia, will grace the cover of Smart Living magazine's first edition of 2010.

Smart Living is a publication of the St. Joseph's/Candler Healthcare System, which is highly regarded as the premier health provider in the Savannah region. The magazine brings together knowledge and insight from physicians and medical experts, and also features entertaining and informative stories about compelling personalities in and from the area. Past interview subjects have included actress Olympia Dukakis, Arizona Cardinals receiver Ben Patrick, and sailing guru/TV commentator Gary Jobson.

Fred and Dinah Gretsch were chosen for Smart Living's cover in recognition of their accomplishments within the musical instrument manufacturing industry. The story—titled "Married To The Music: Fred and Dinah Gretsch Keep Their Signature Sound in the Family"—also details their ongoing focus on the family nature of the 127-year-old Gretsch Company, as well as their contributions to the arts through the Gretsch Foundation.

Online and print versions of Smart Living are scheduled for release on January 2.

For more information:
Smart Living
Gretsch