A look into the history of Orange Amps, Orange Records, and Orange Studios and the landmark products along the way.
"In the early days of the company, founder Cliff Cooper slept in a small room in the back of the Orange Shop. Here, he says, ""I used to live and sleep in that back office using a Vox column speaker cab plastic cover as a sleeping bag!"" In this photo, he stands with an early version of the Orange ""Voice of the World"" tree artwork. The tree ended up as part of the iconic crest."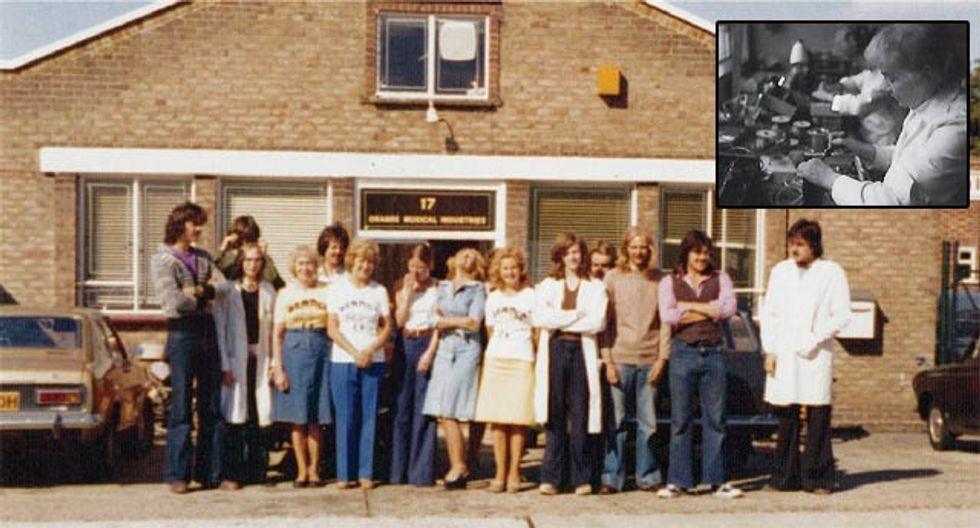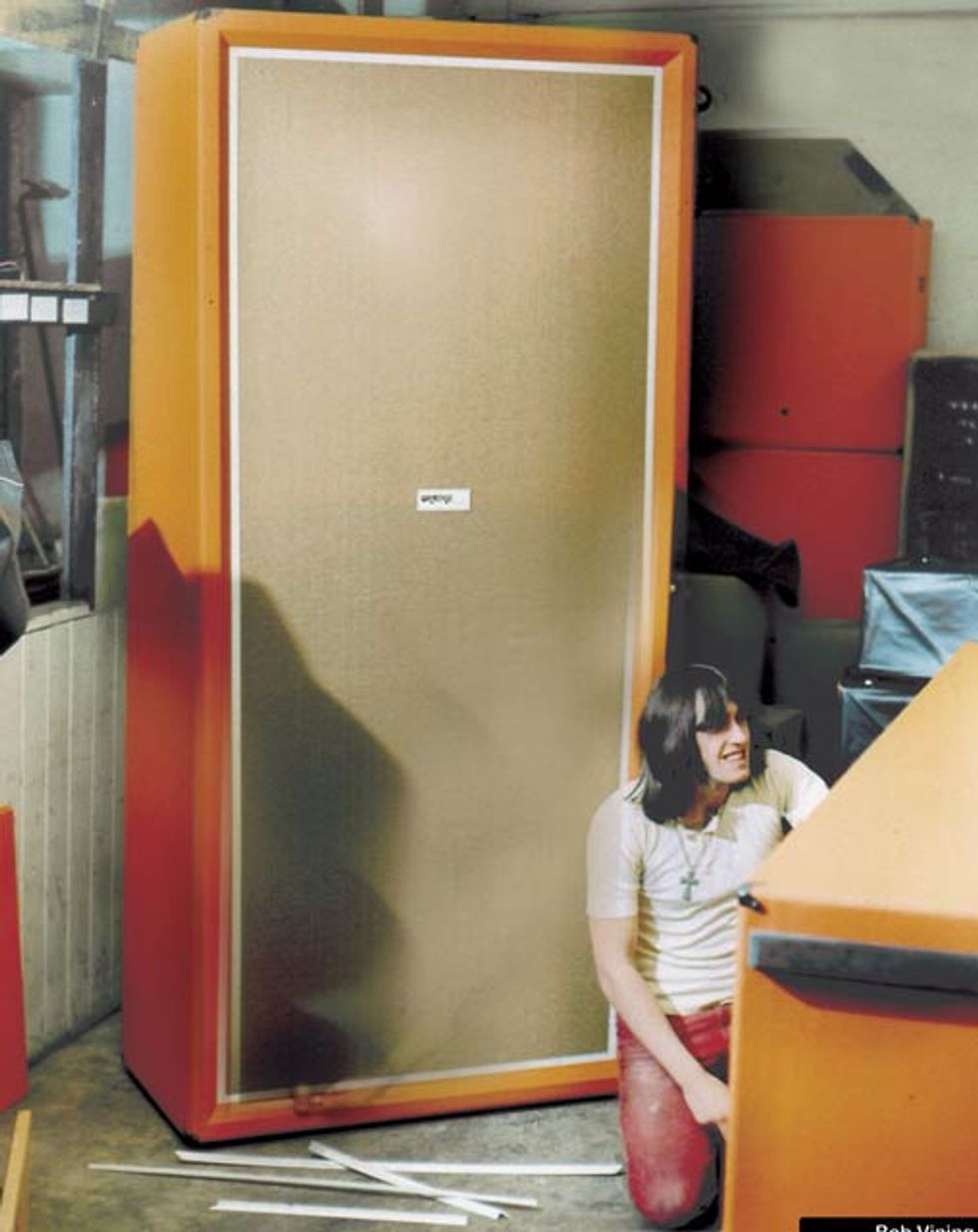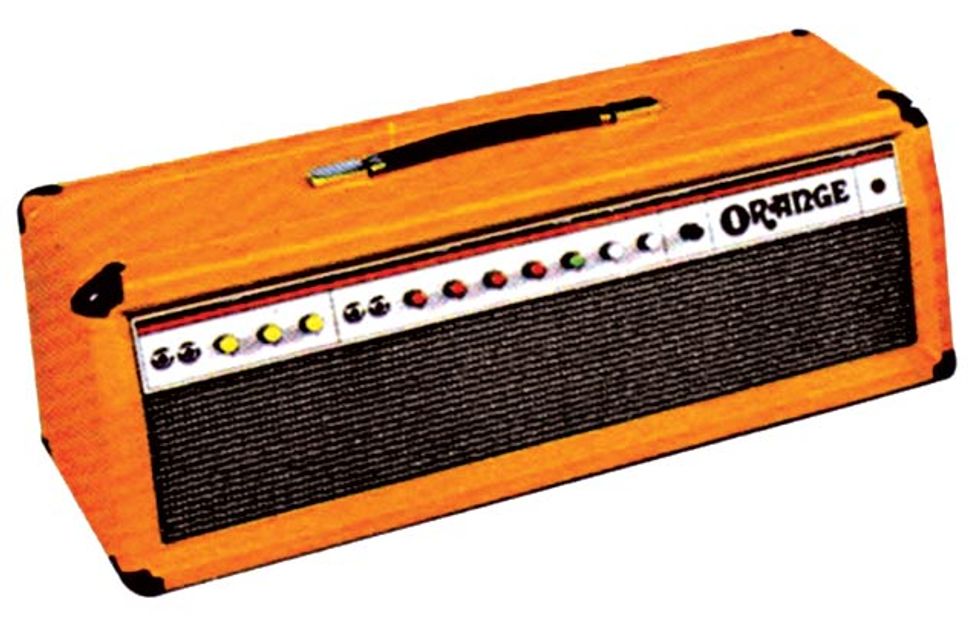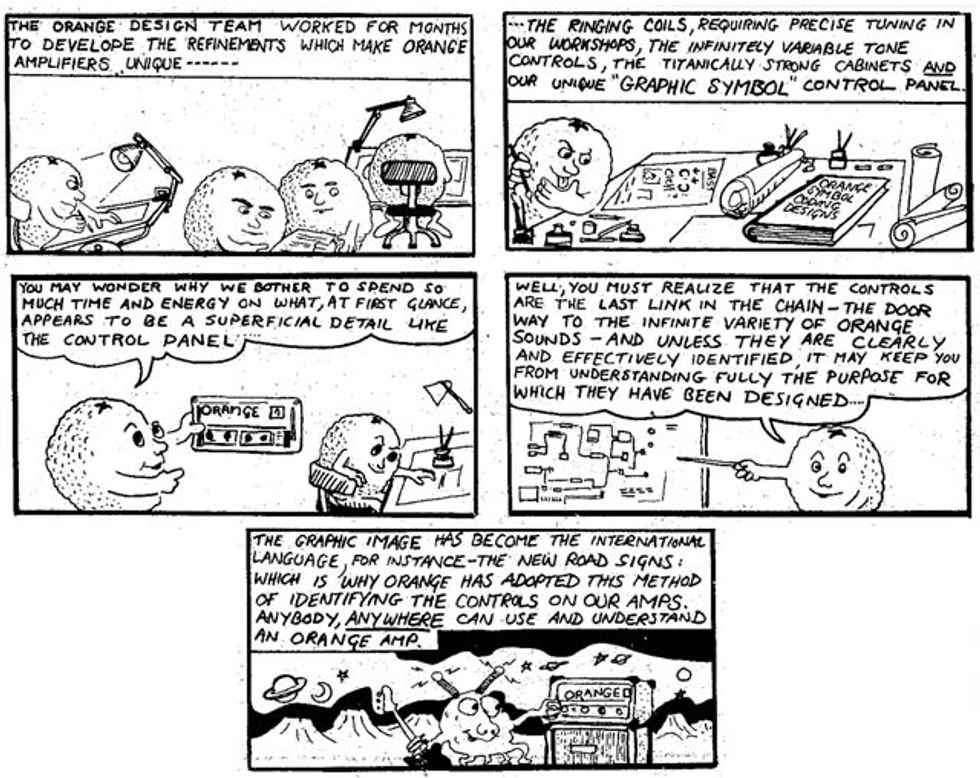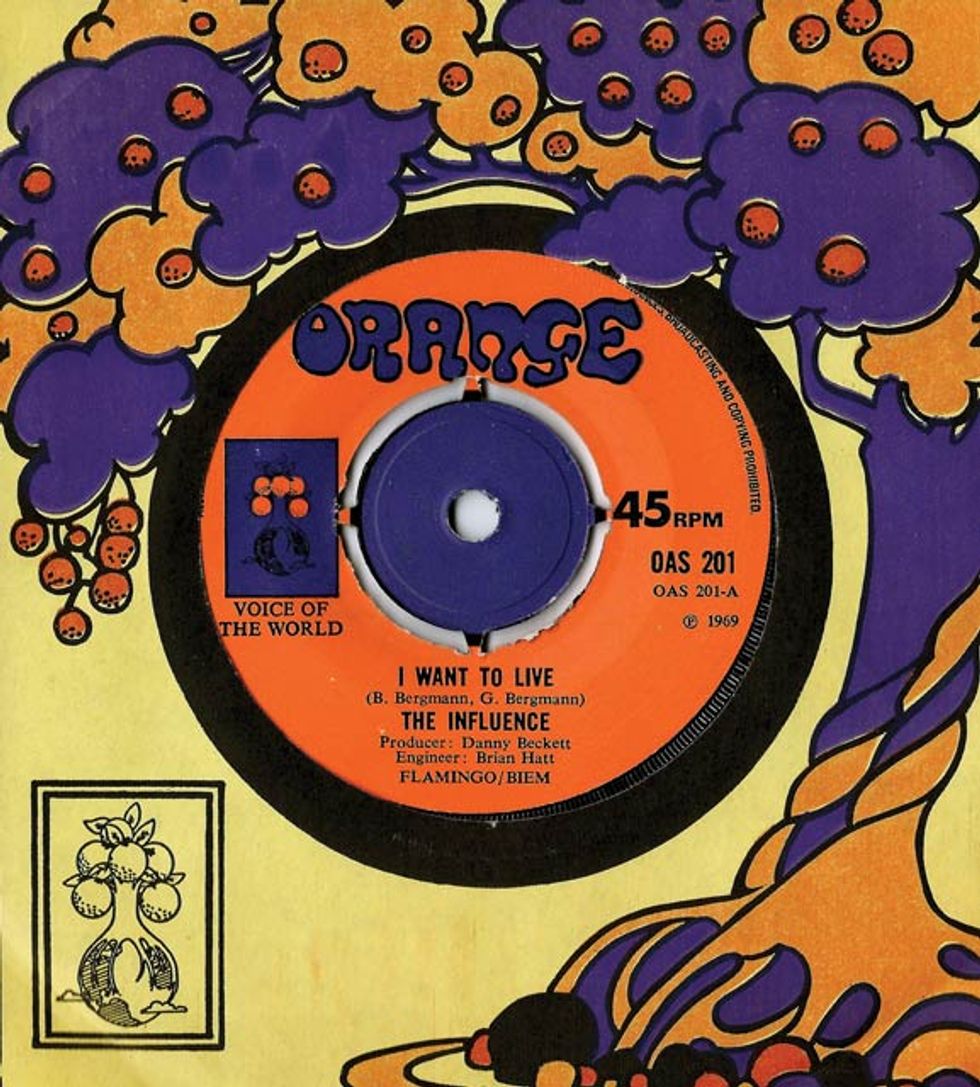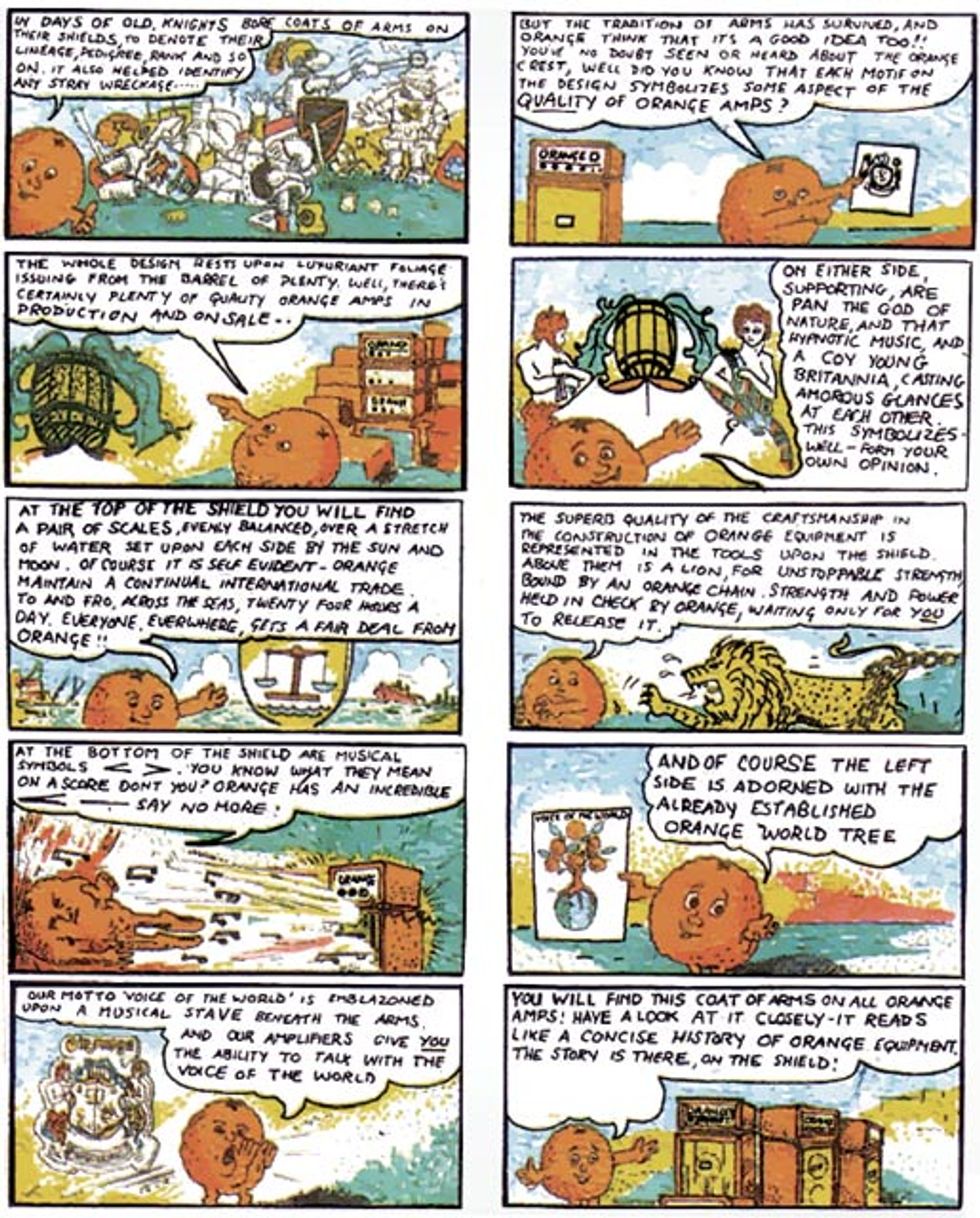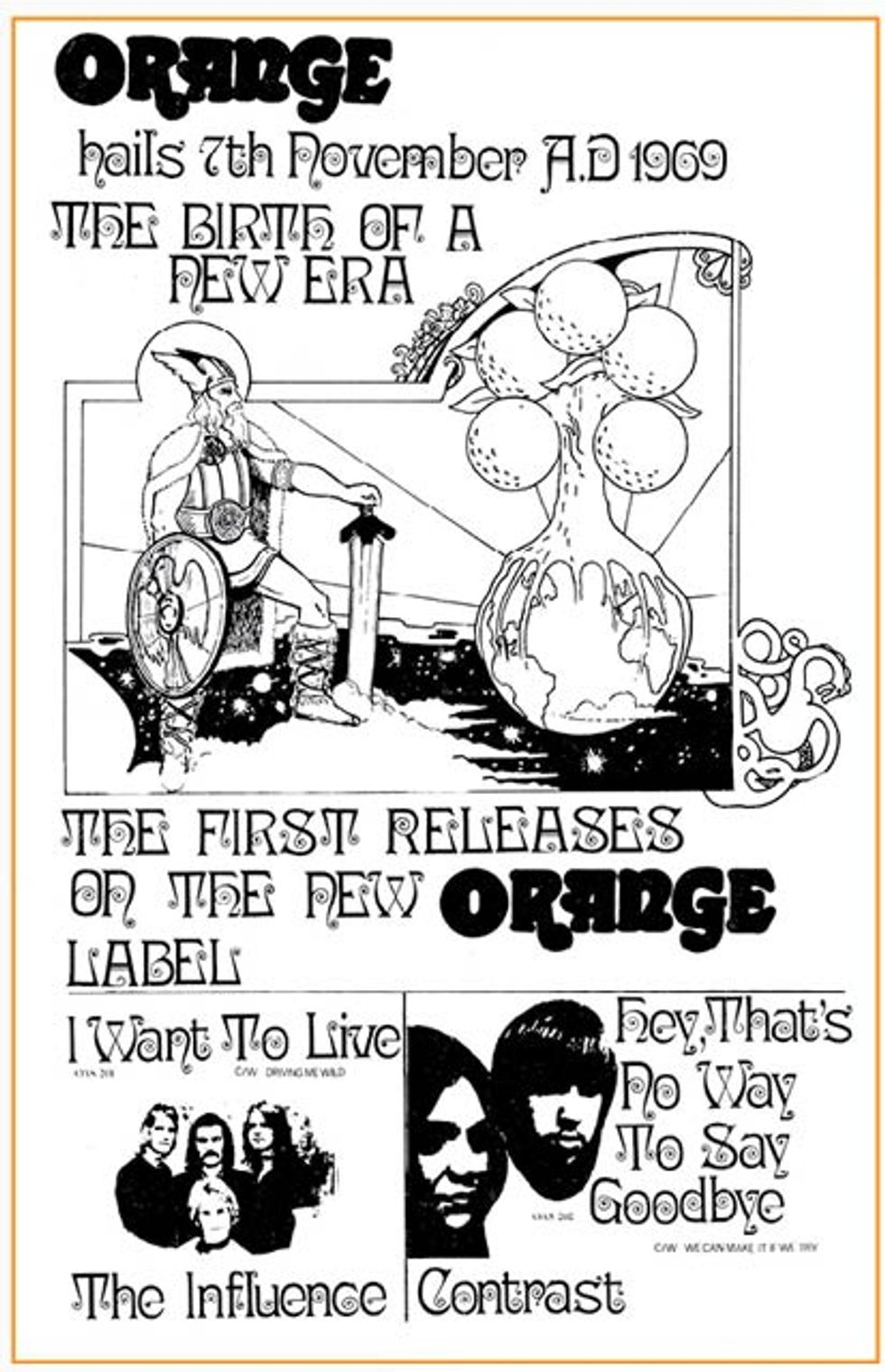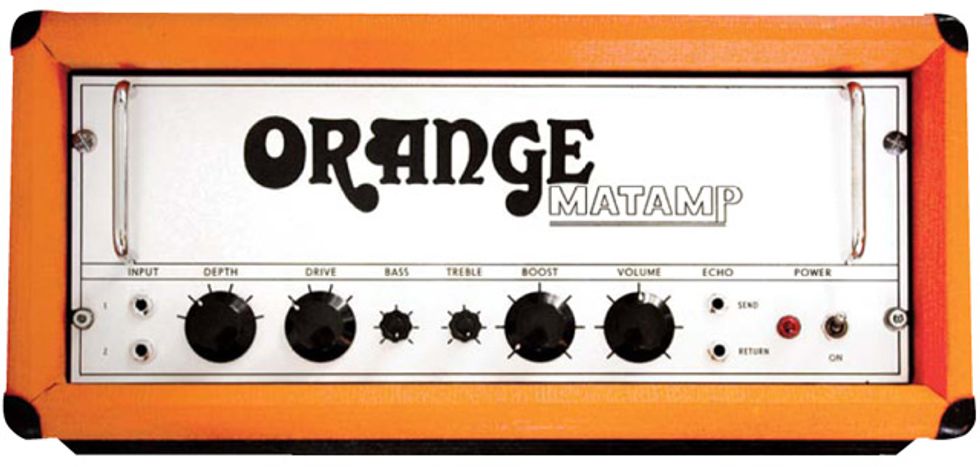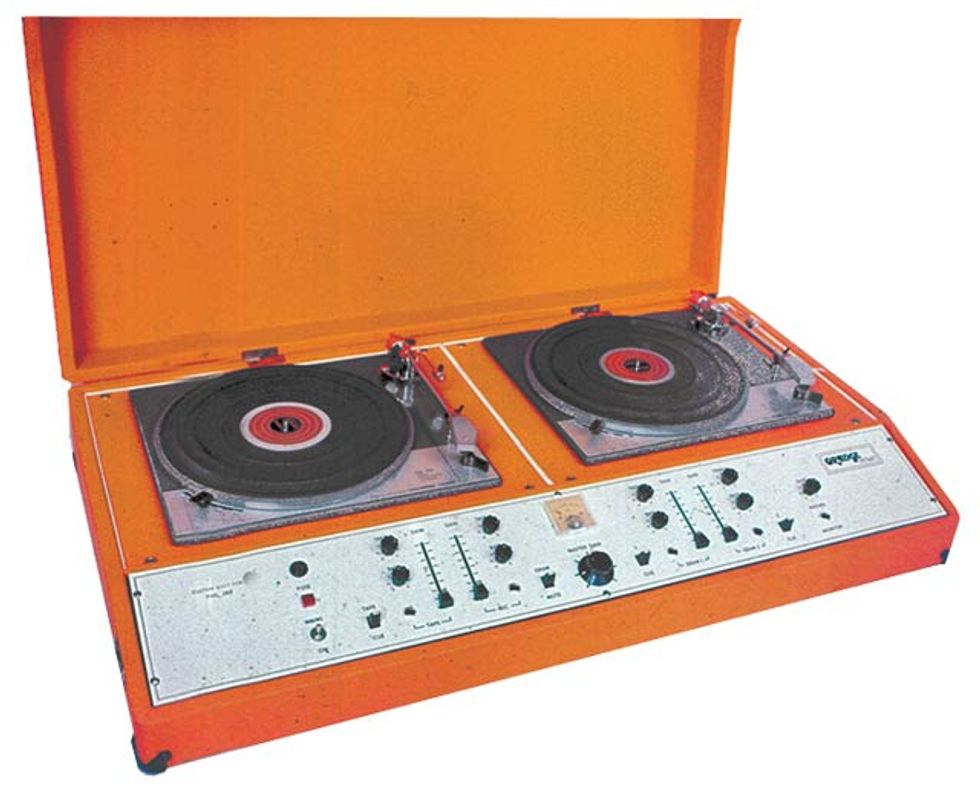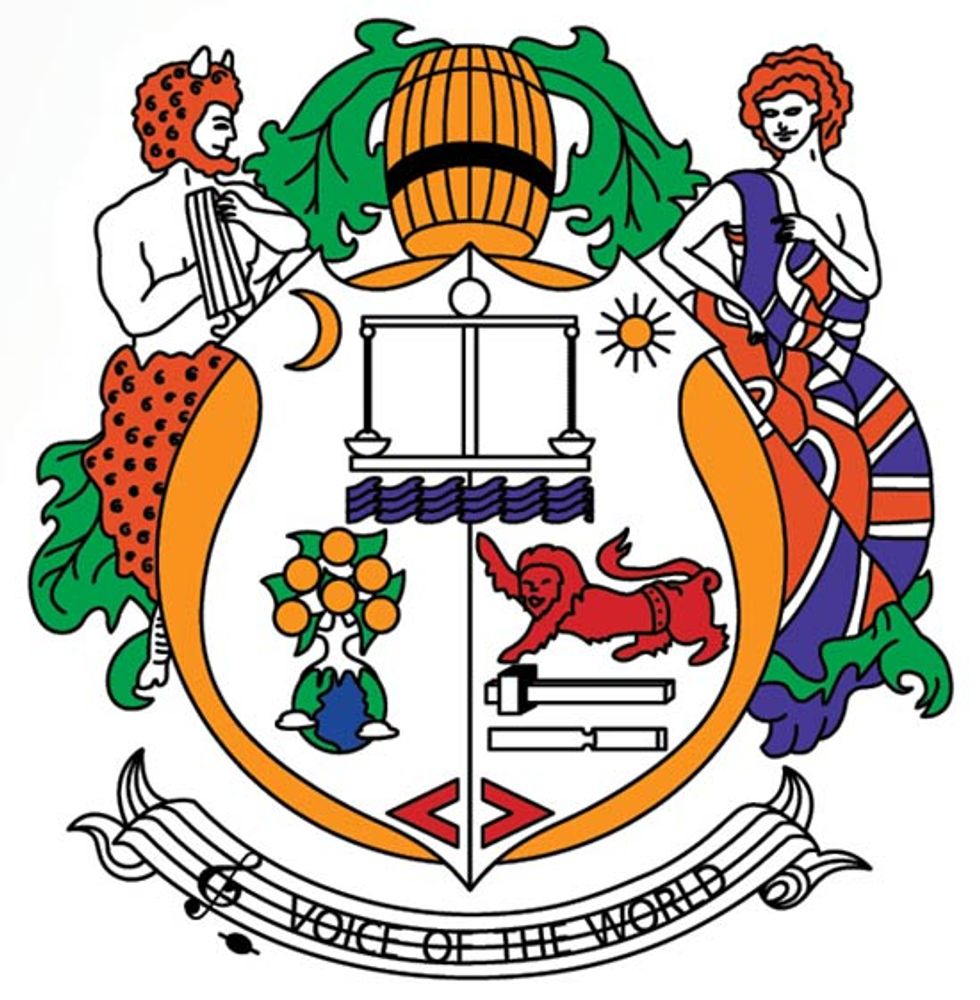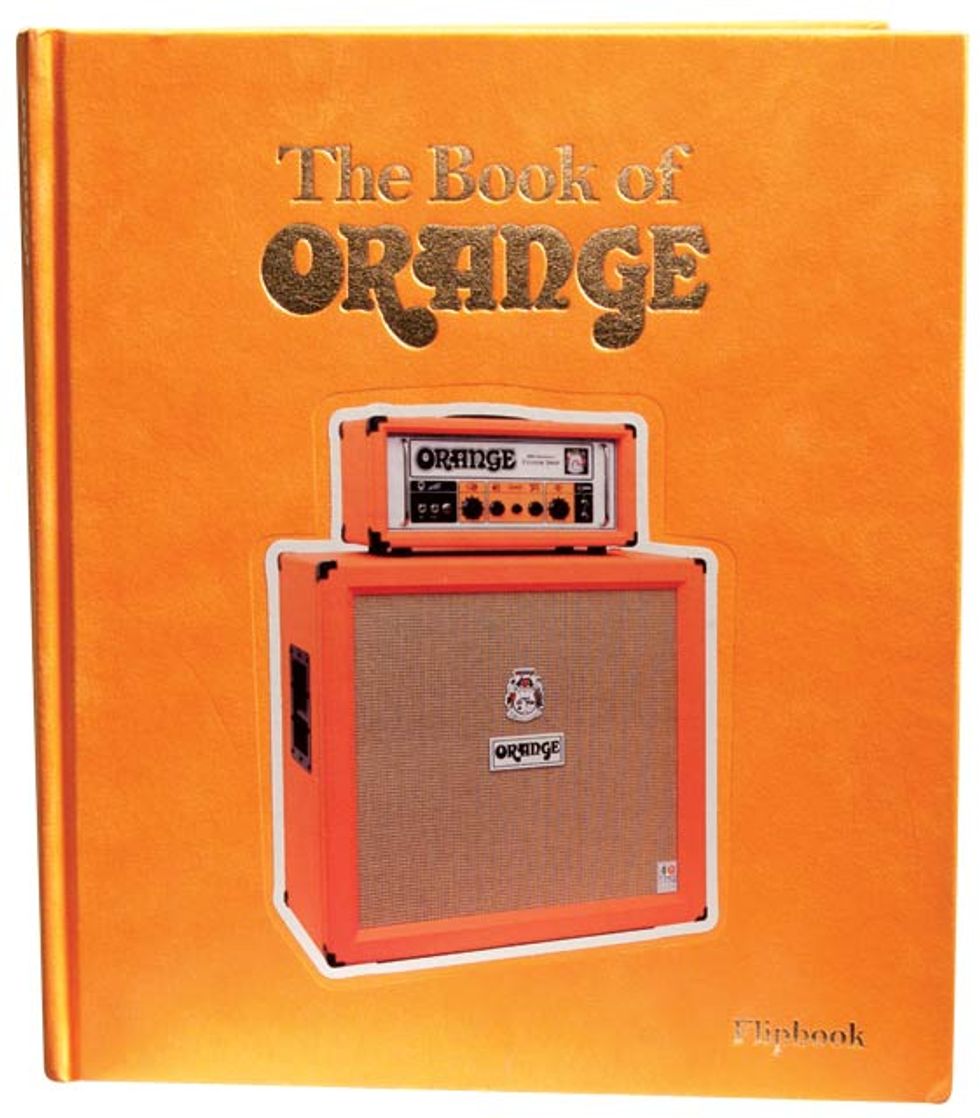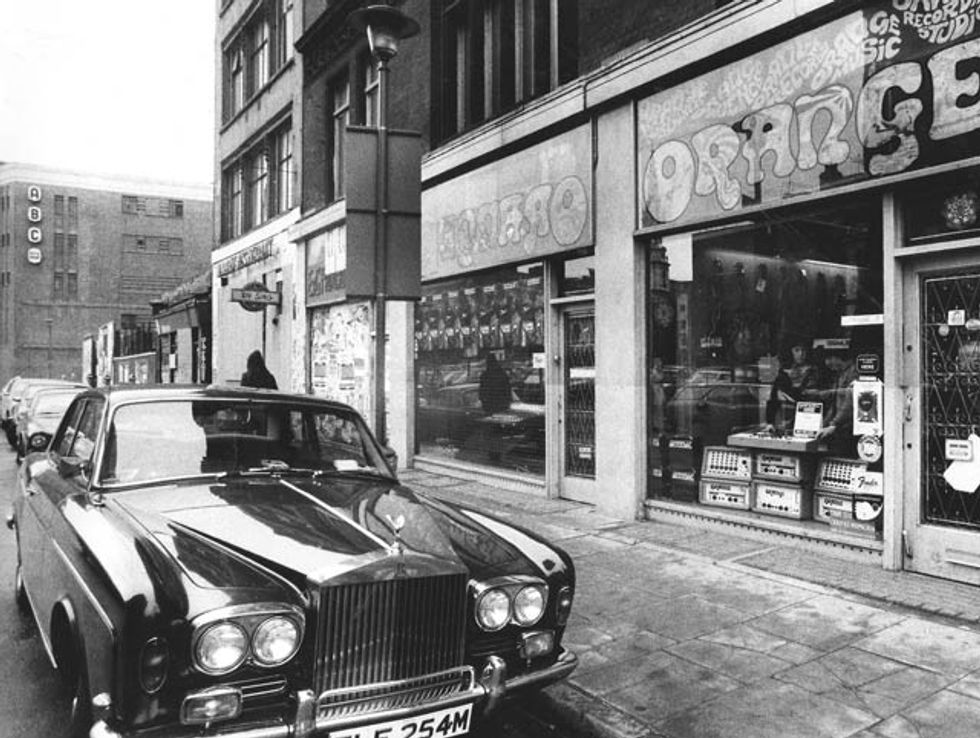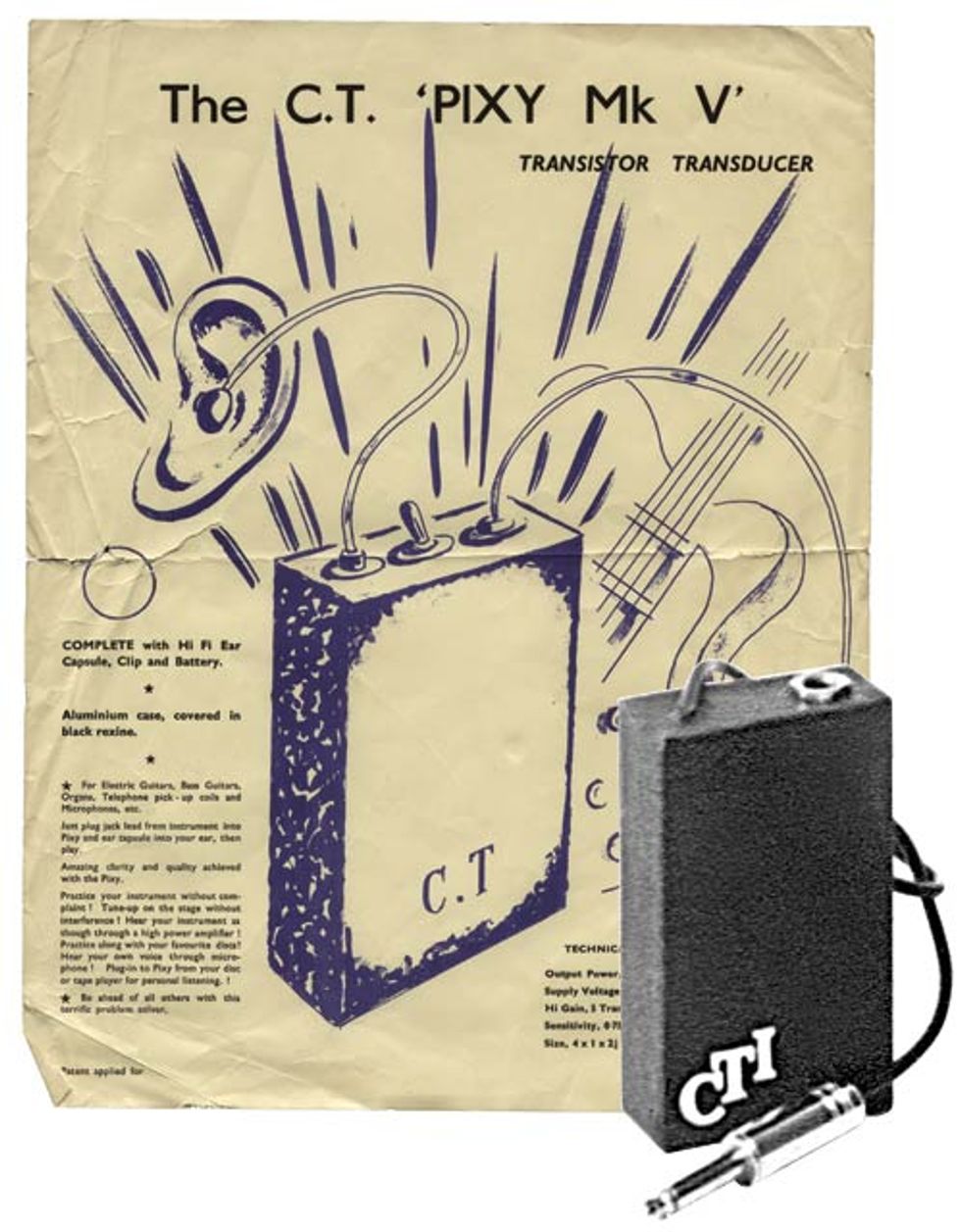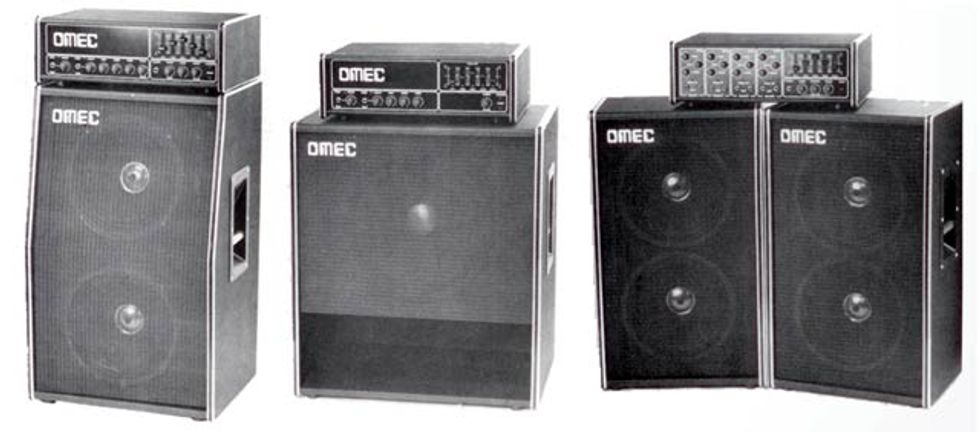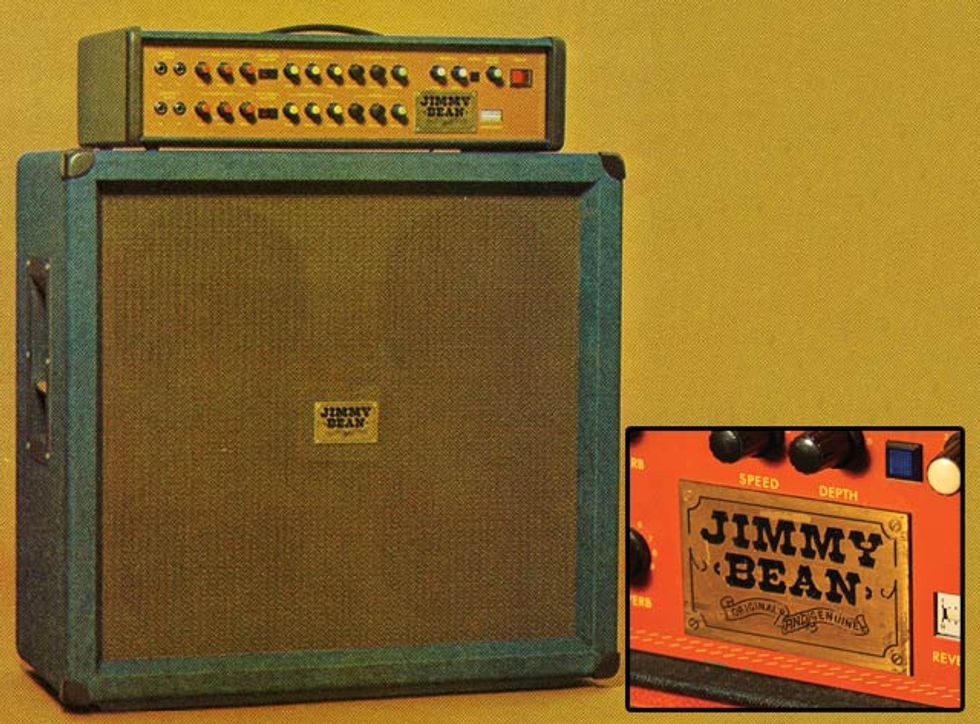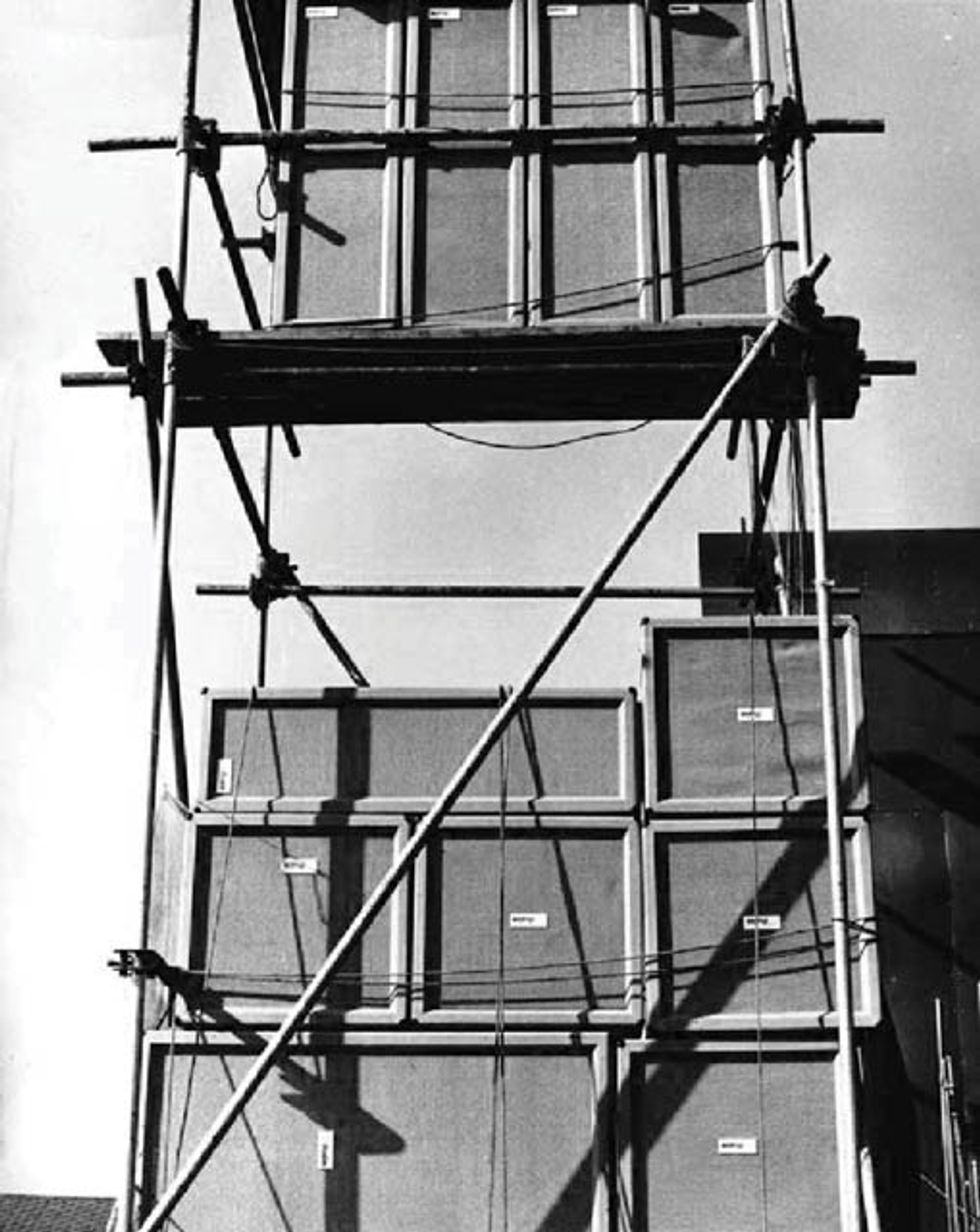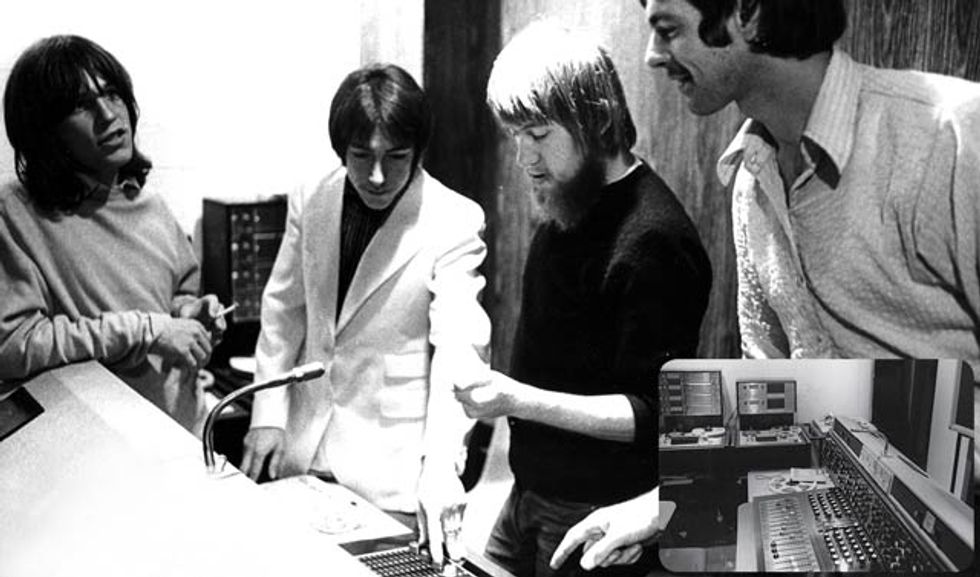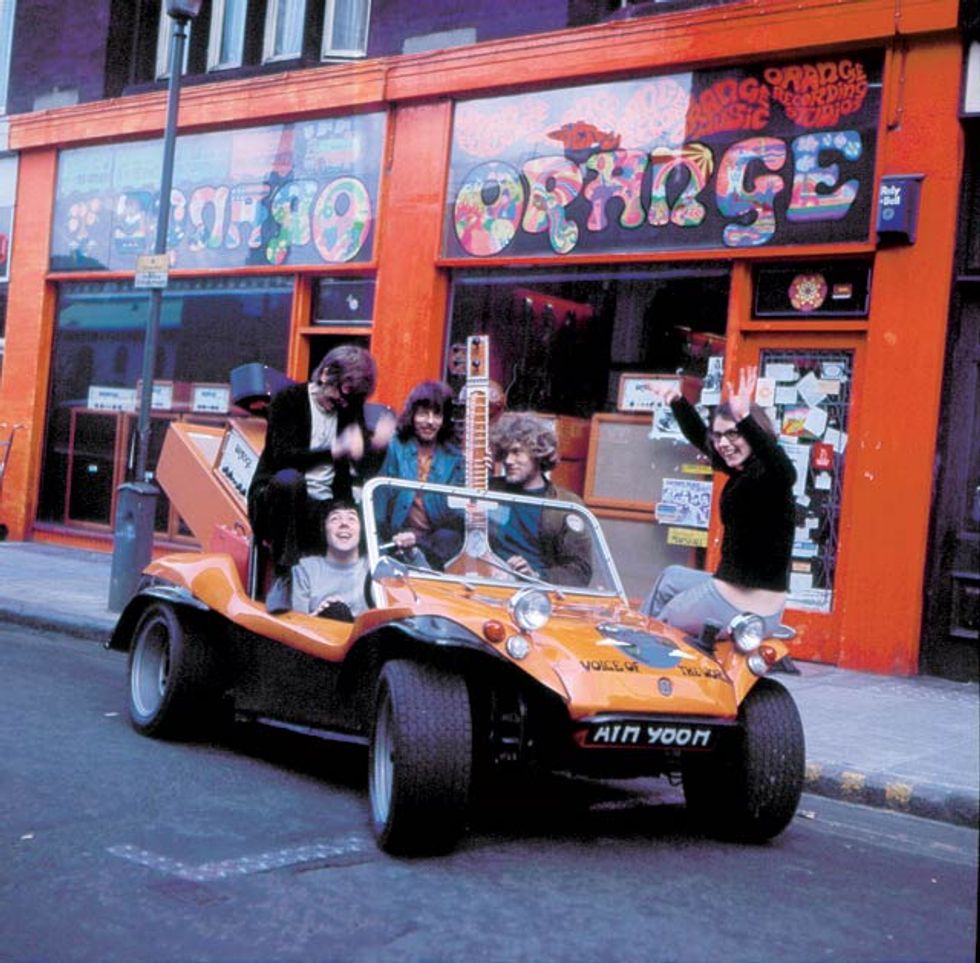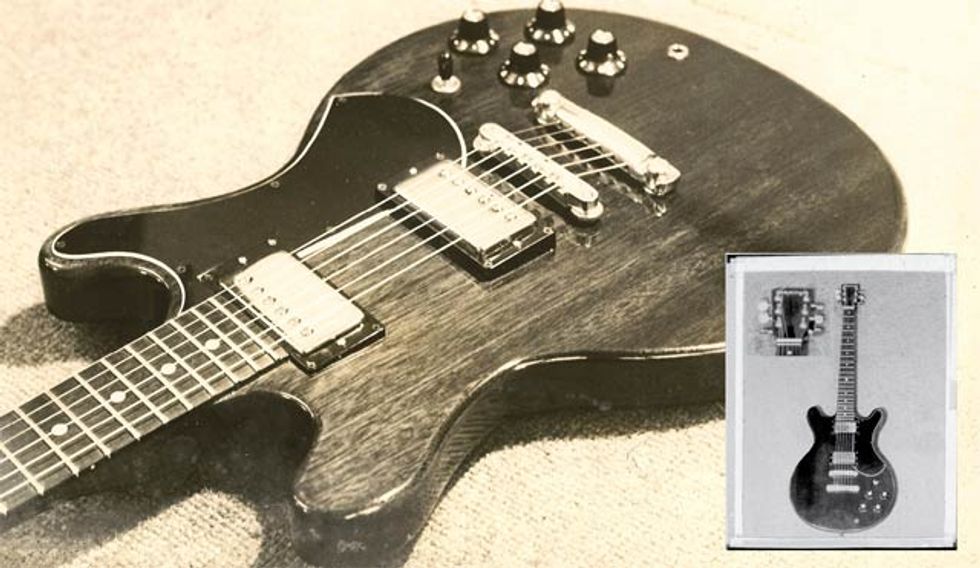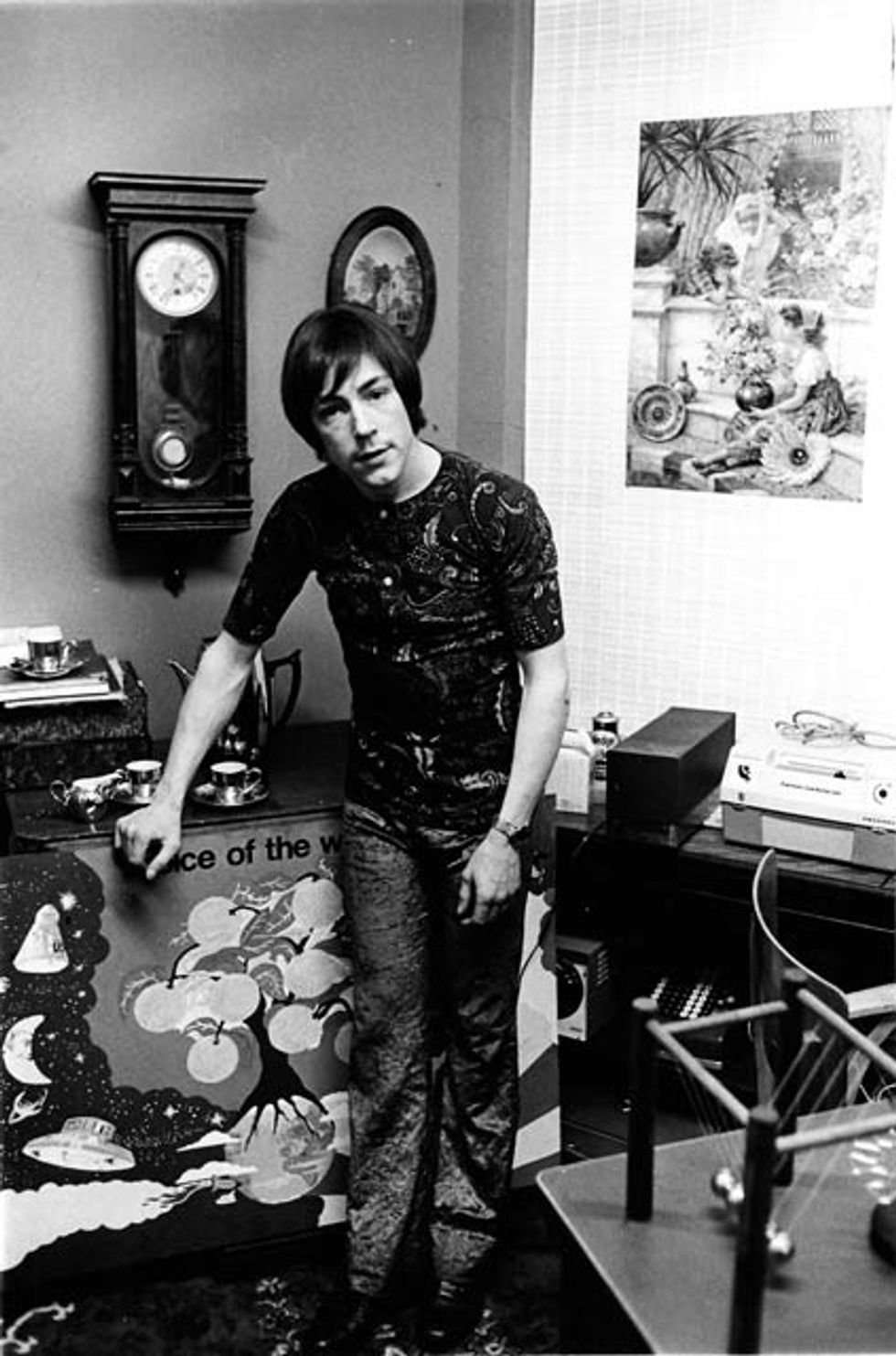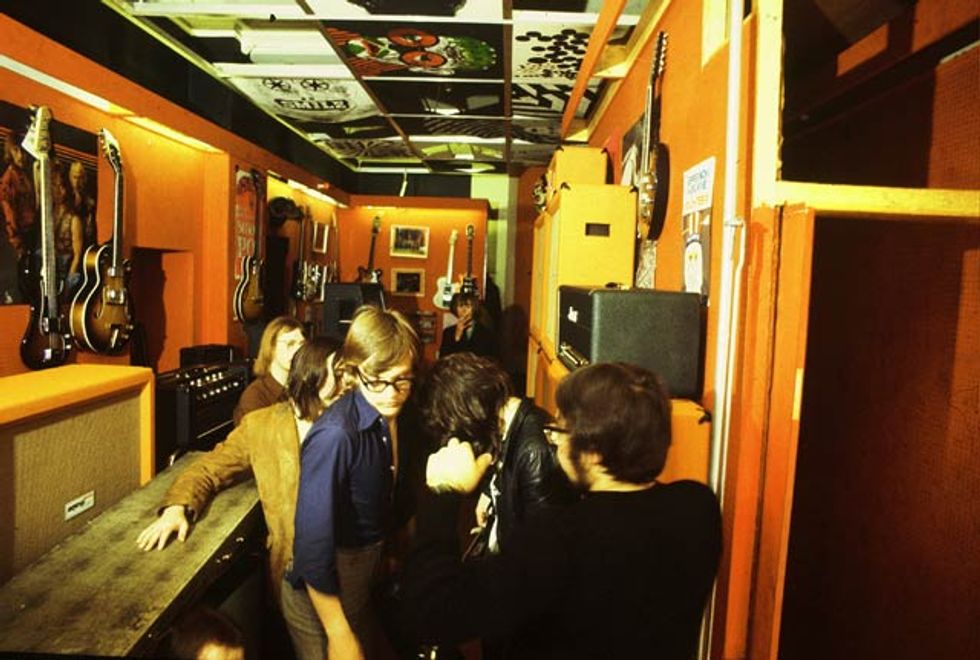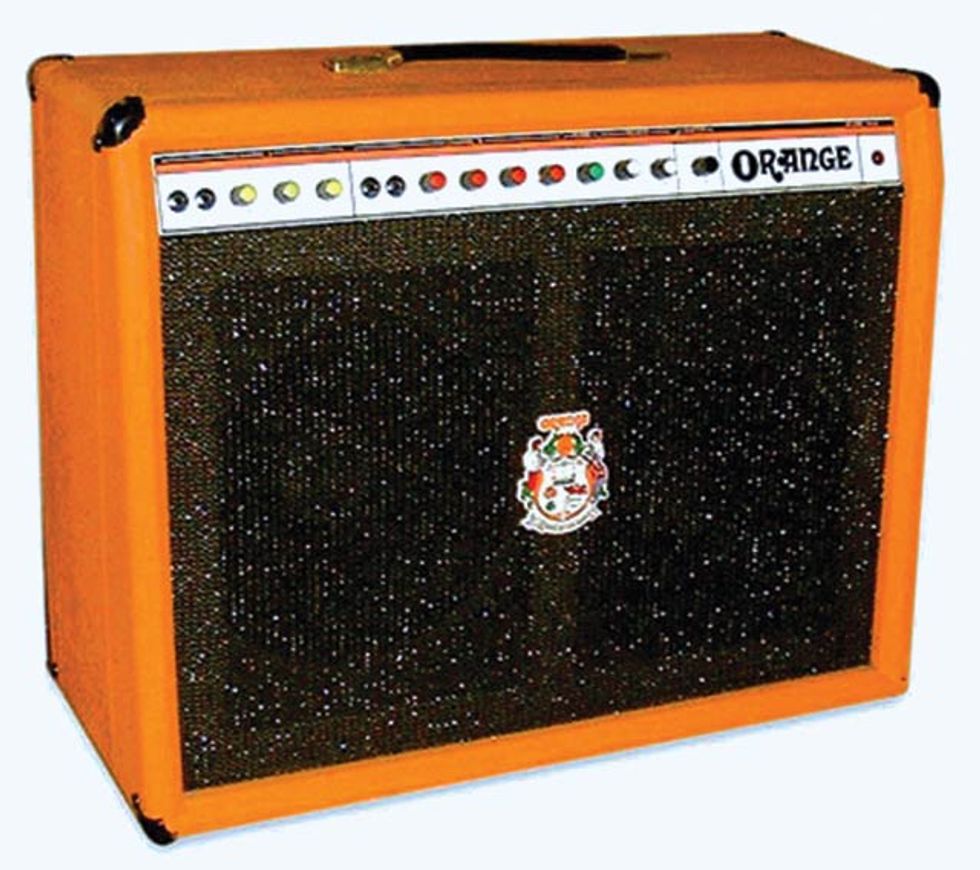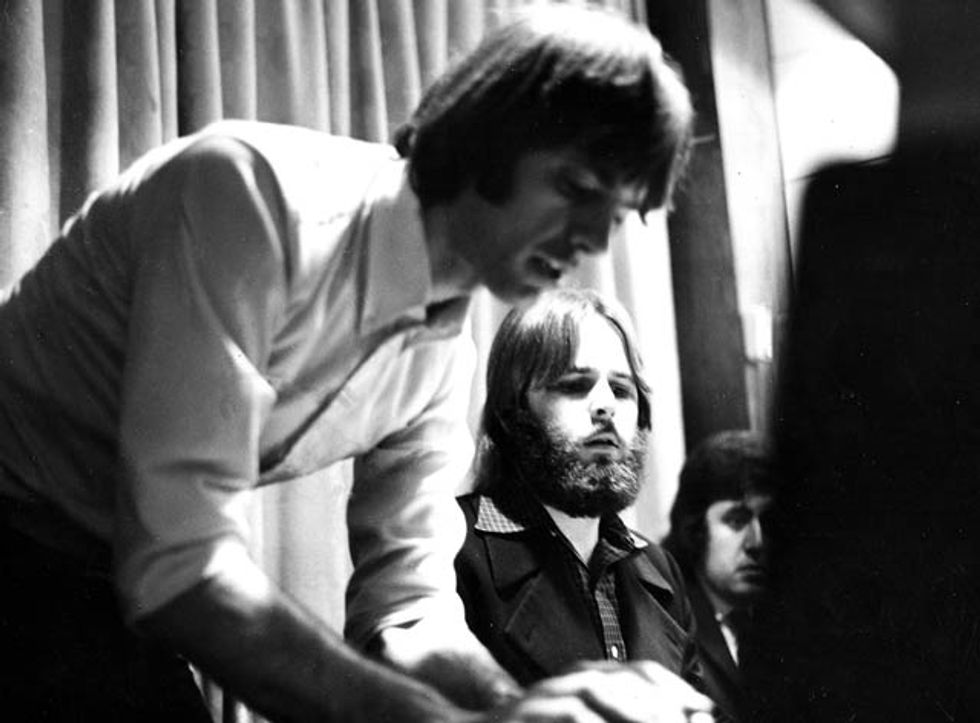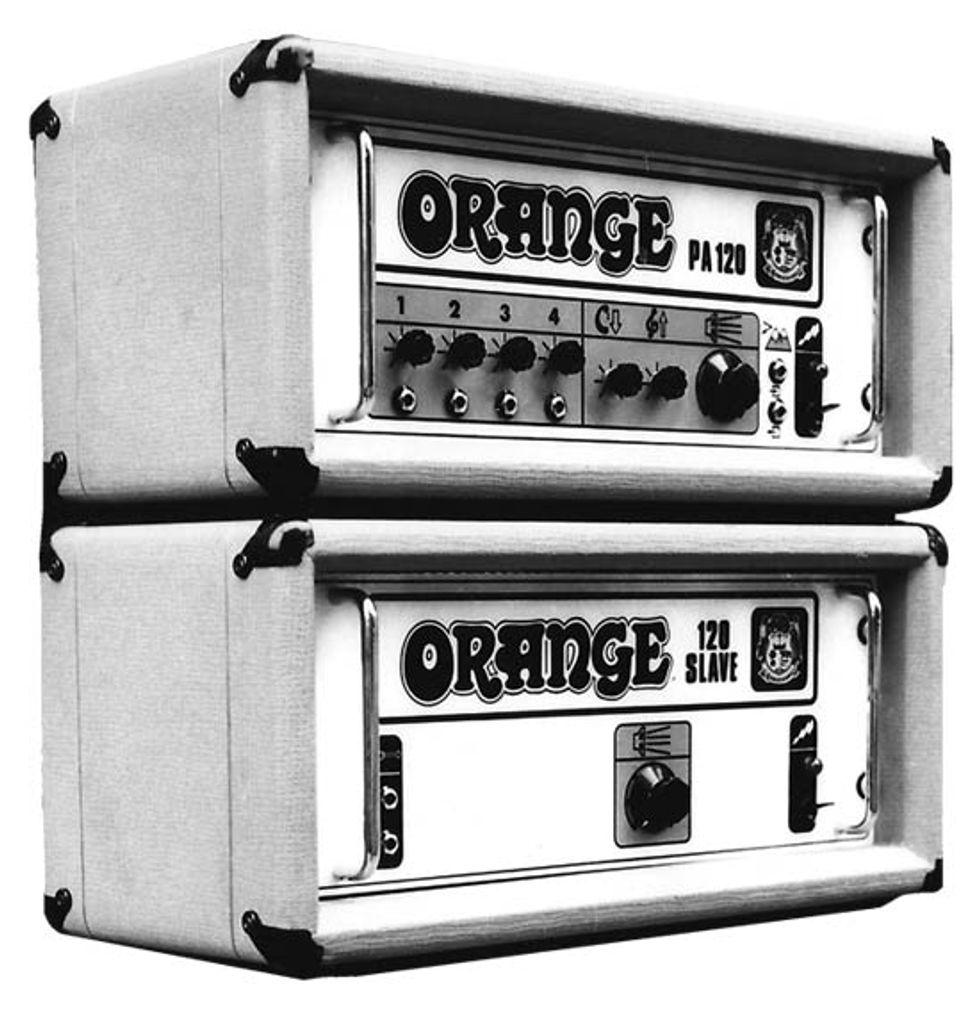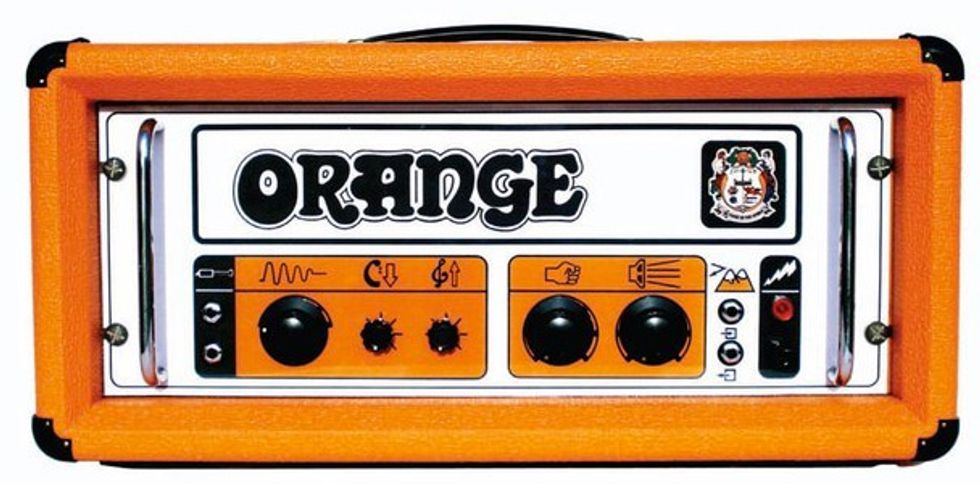 To read more from The Book of Orange, check out our exclusive excerpt!