30 pedalboards used by Premier Guitar readers
"Fukahori's signal chain begins with the Korg Pitchblack into an Electro-Harmonix Big Muff, MXR Custom Audio Electronics MC 402 Boost/Overdrive, Ibanez TS9, MXR Classic Overdrive, Boss TR-2 Tremolo, Electro-Harmonix Memory Boy, and EFX Custom Effects Maximizer. He uses this setup in a pop-rock band called Dios and a Bob Dylan cover band. "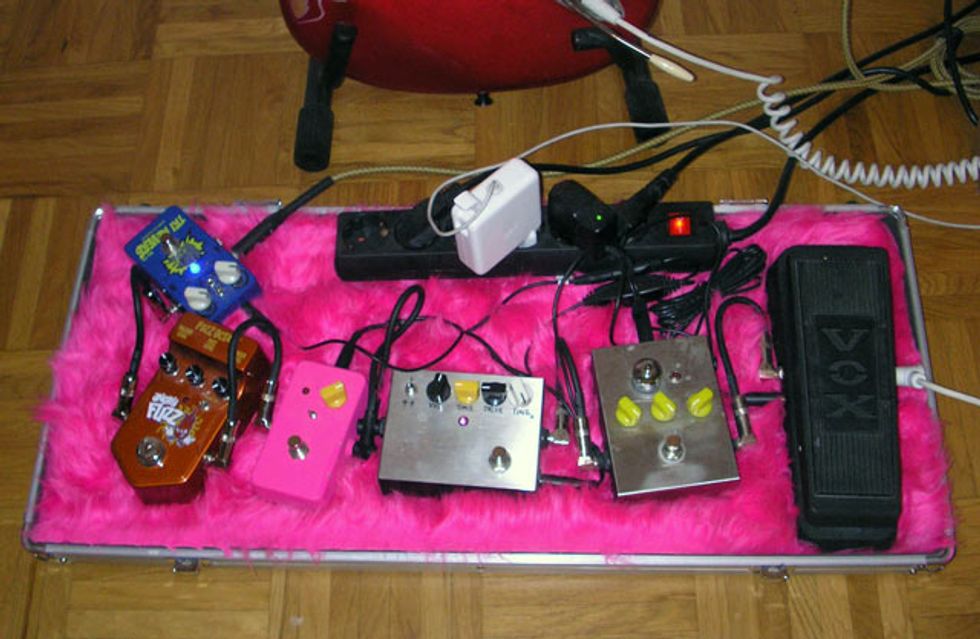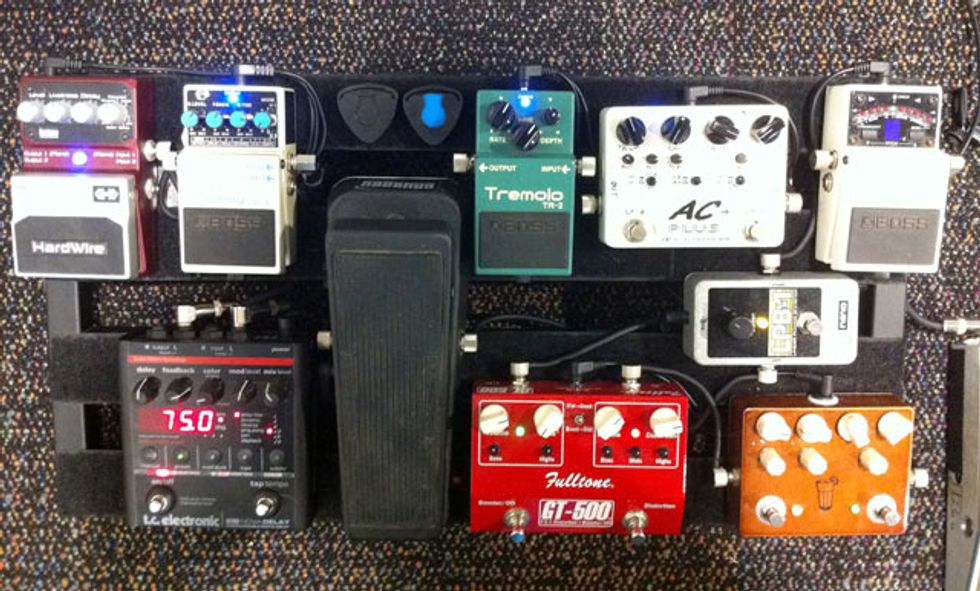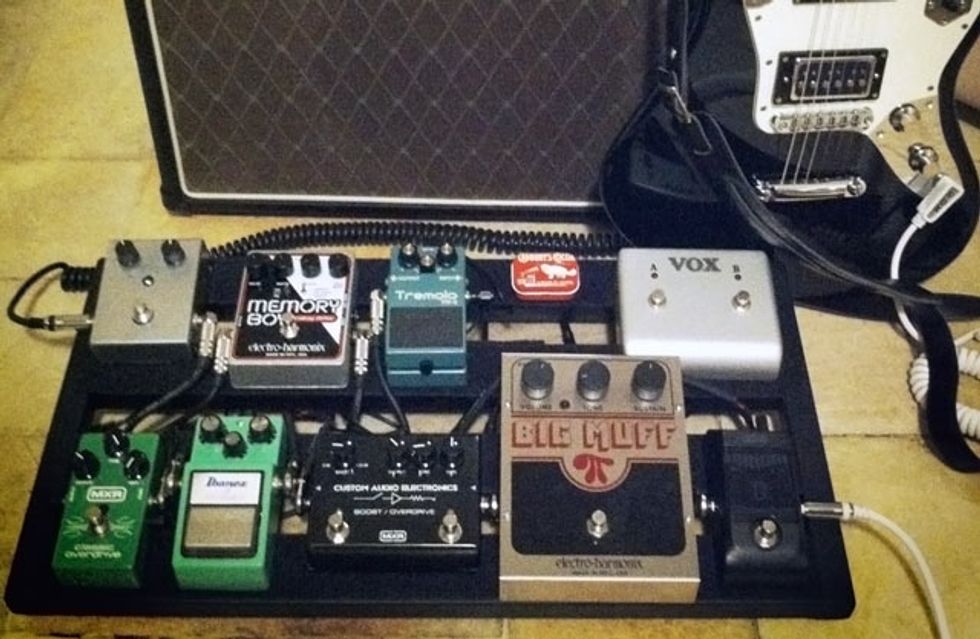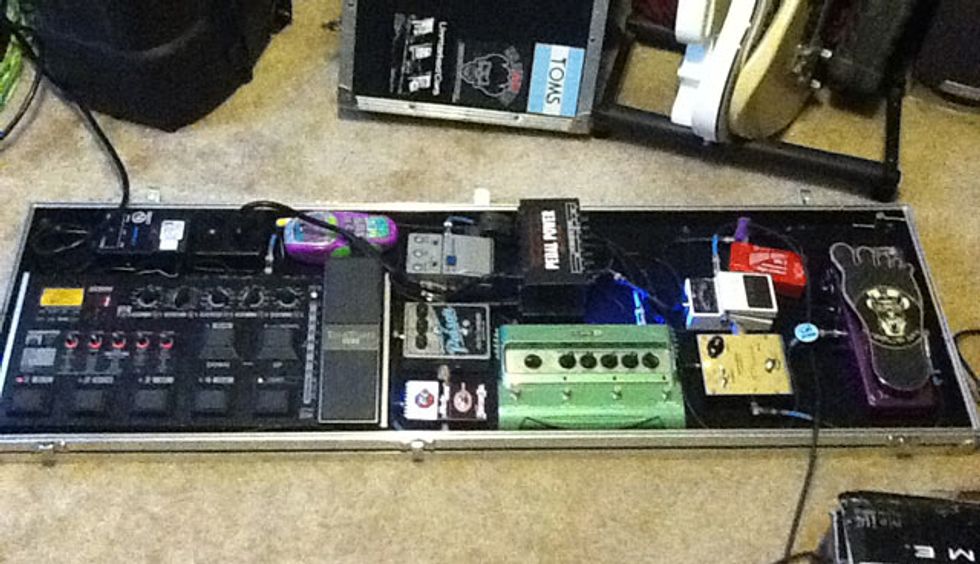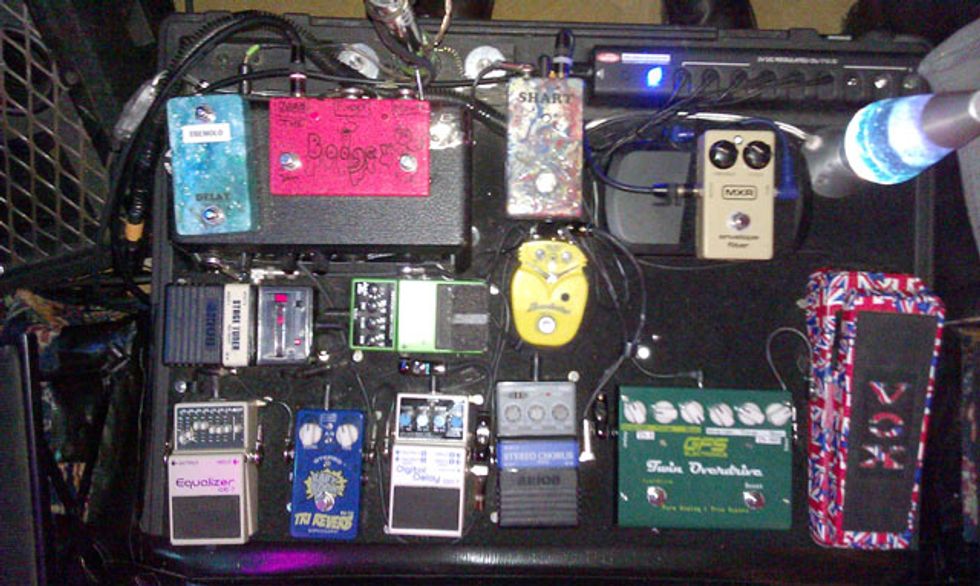 Submit your photos and captions to rebecca@premierguitar.com to be included in our next pedalboards gallery. If you've already submitted your photos, there's no need to resubmit, just keep an eye out for a future gallery.