30 pedalboards used by Premier Guitar readers
"Rister uses his board in an '80s cover band called Kelli Said. He said his effects lineup is always changing, and he mods most of his pedals. The guitar's signal comes out of a Shure wireless unit into a modded MXR Envelope Filter, Shart (General Guitar Gadgets Green Ringer clone), modded Vox 847UJ wah, modded GFS Twin Overdrive, modded Denelectro Tremolo, Arion SCH-Z Chorus, Boss Super Phaser, Boss DD-7, Biyang Tri Reverb, modded Boss EQ, Arion Stage Tuner, modded Morley A/B switch, and Squier Sidekick practice amp, which pushes a driver for a talkbox attached to the mic stand. The pedalboard is an SKB board wired with George L's and Planet Waves cables with a mini lava lamp for ""extra mojo."" He says, ""If it had wheels and a handle, I would be in heavenи she's a heavy sucker."""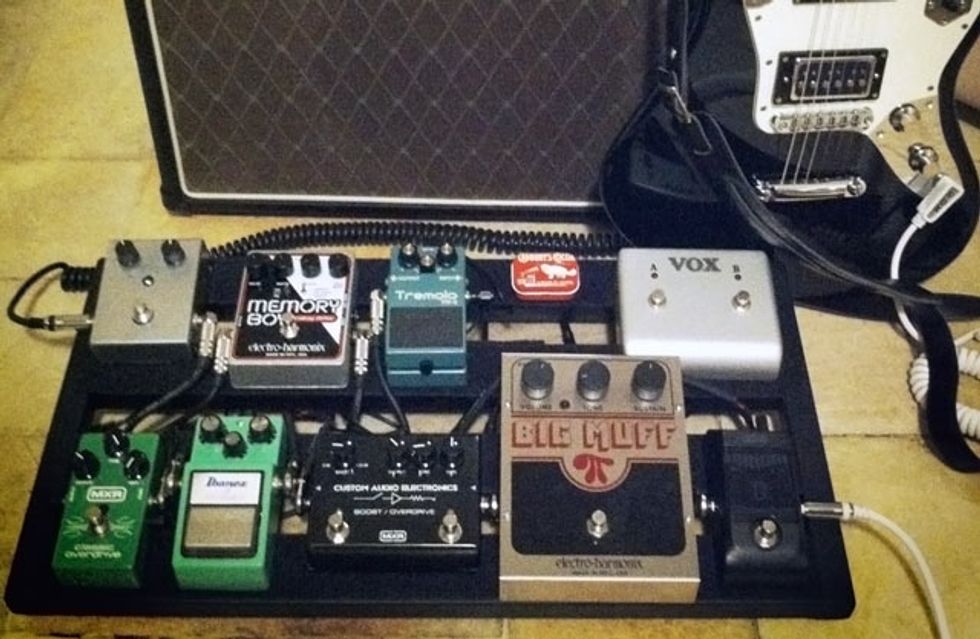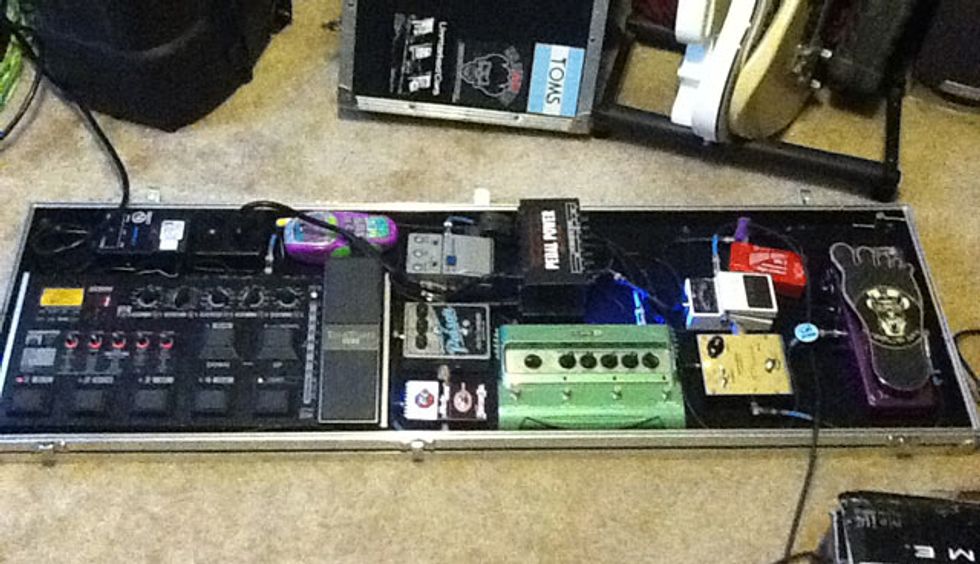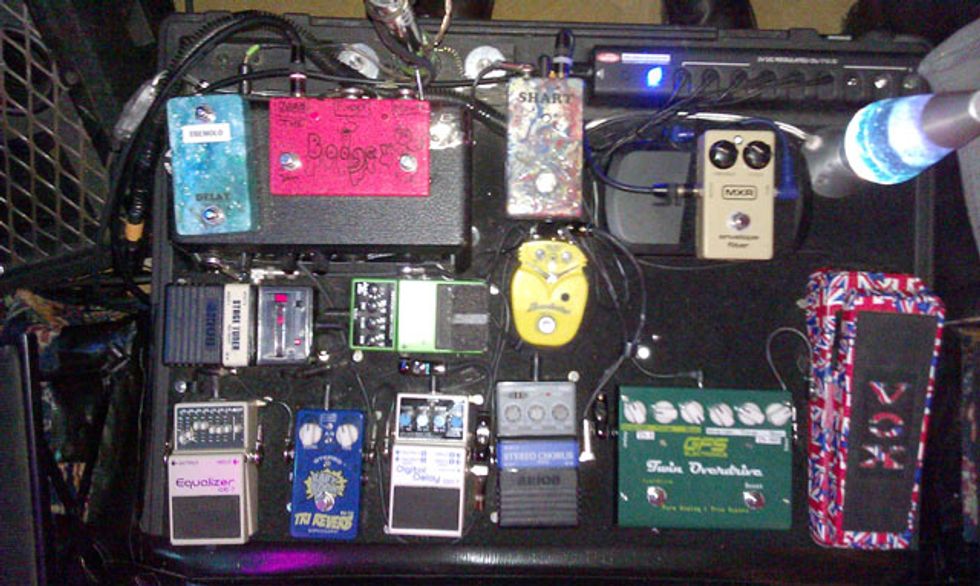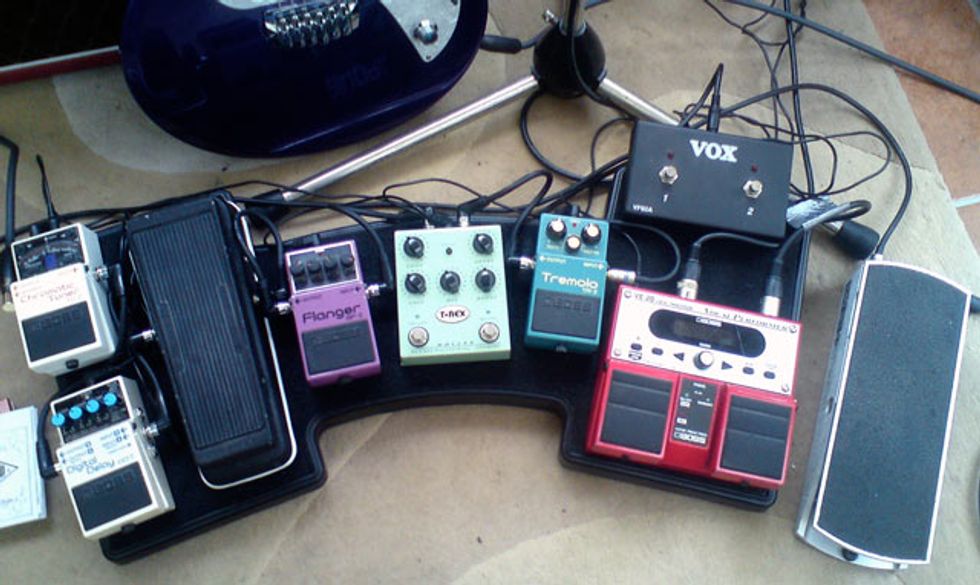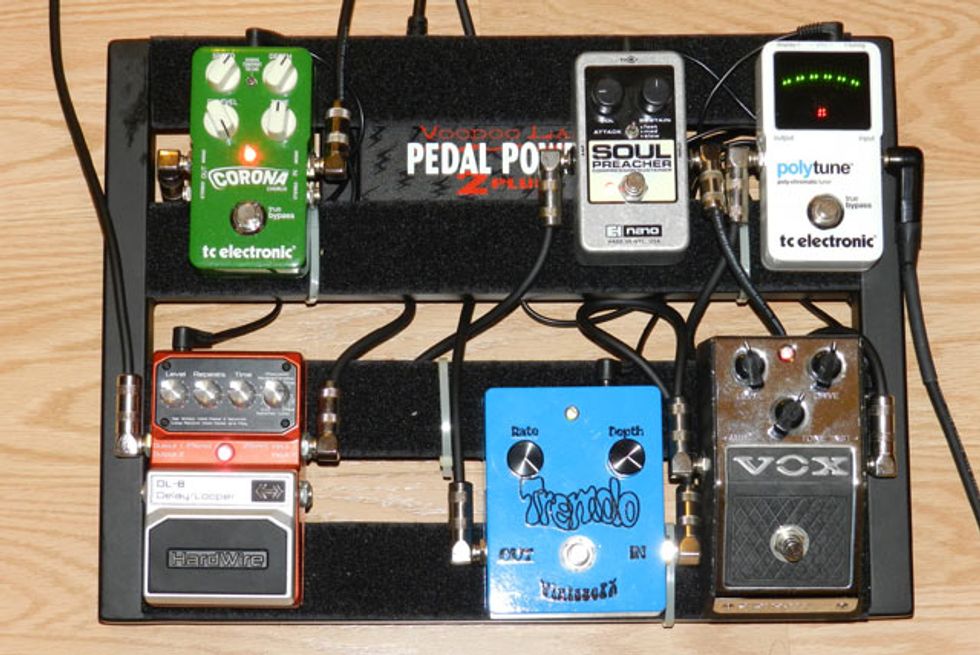 Submit your photos and captions to rebecca@premierguitar.com to be included in our next pedalboards gallery. If you've already submitted your photos, there's no need to resubmit, just keep an eye out for a future gallery.