30 pedalboards used by Premier Guitar readers
"Primarily a church musician, Van Kley recently scaled down his rig. His signal chain now consists of a TC Electronic Polytune, Electro-Harmonix Soul Preacher, a Vox V830 Distortion Booster, and a Vintage FX Tremolo running into the front end of his amp and a TC Electronic Corona Chorus and Hardwire Delay/Looper in his effects loop. He's currently using the John Petrucci Clean Chorus TonePrint (""Awesome sauce!""). The Pedaltrain Jr. board is connected by locally made Conquest cables and is powered by a Voodoo Lab Pedal Power 2."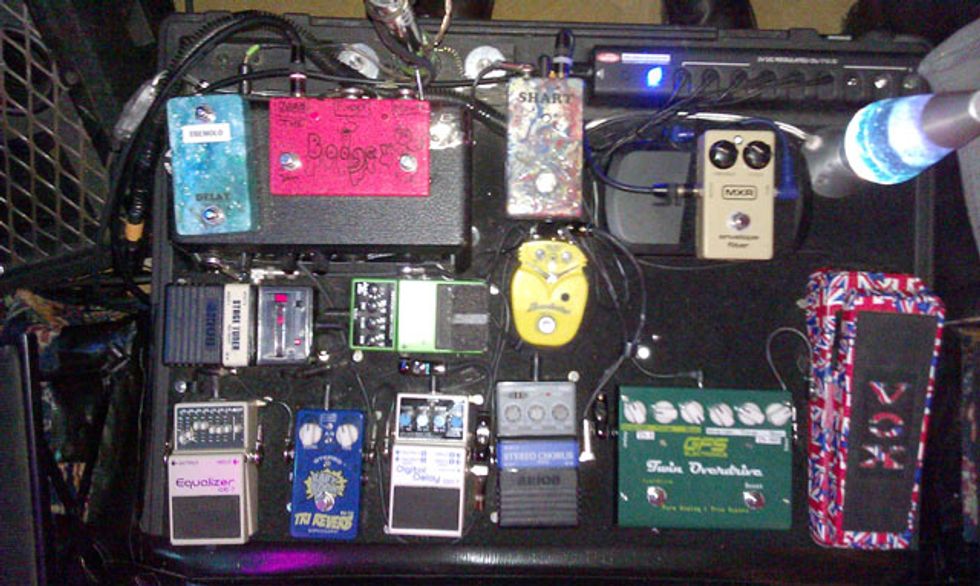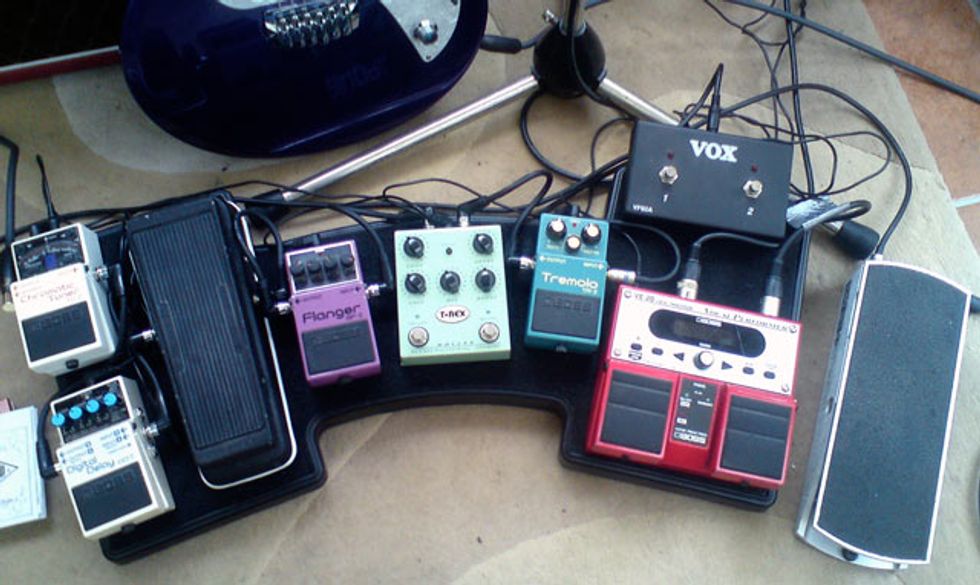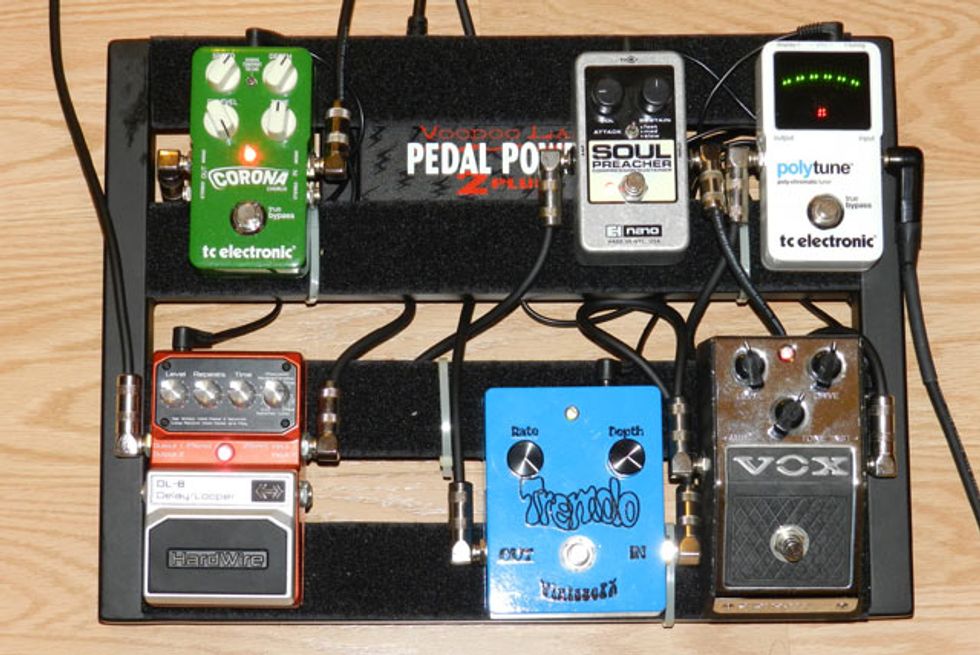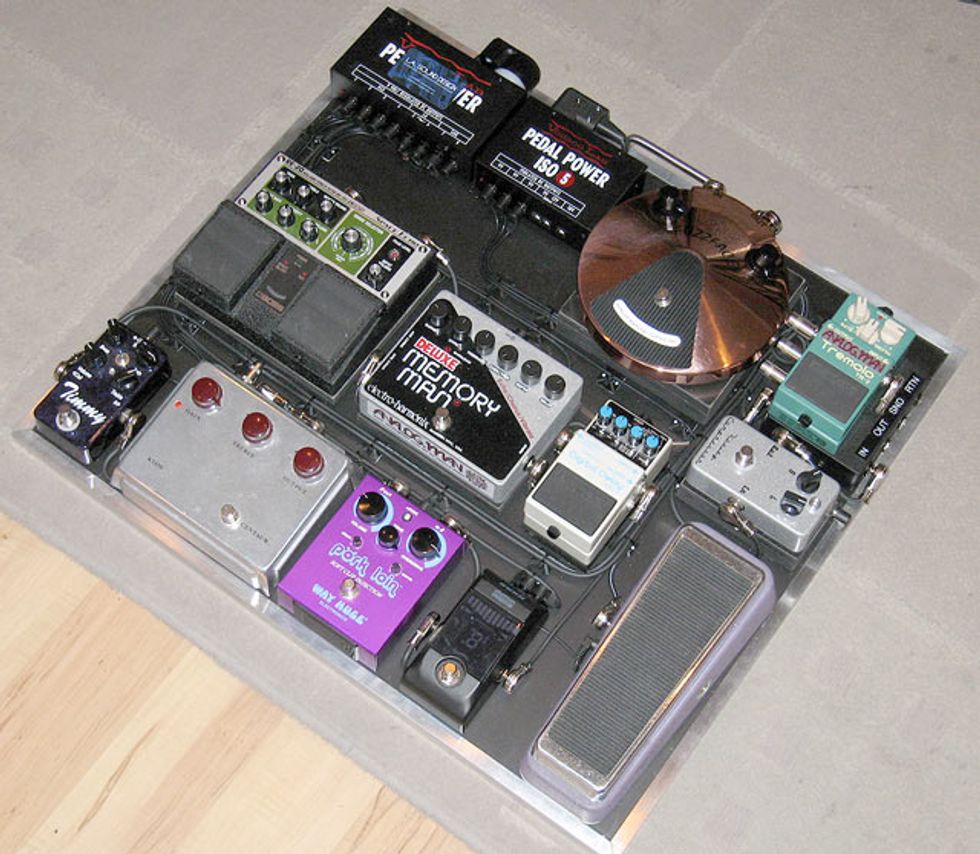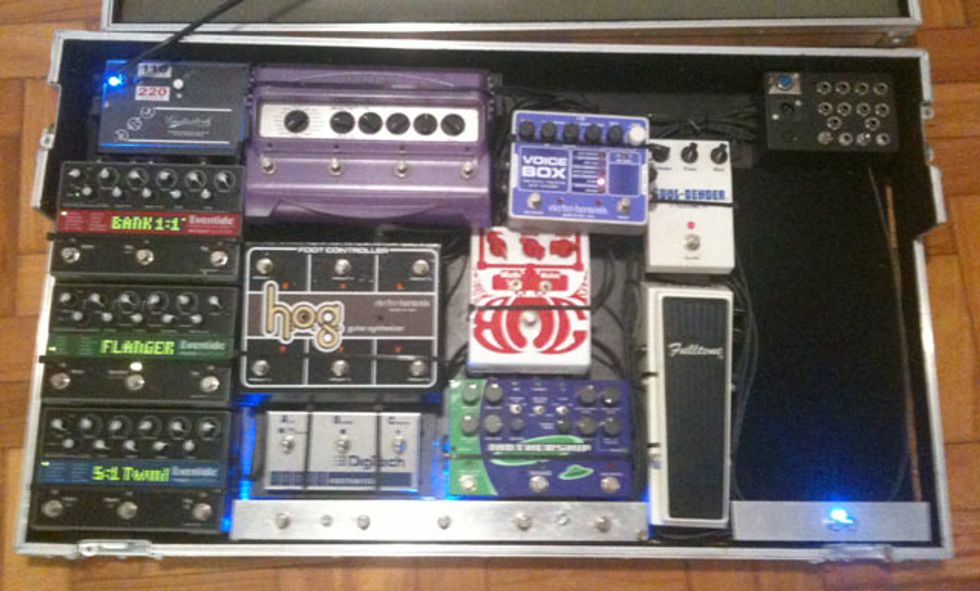 Submit your photos and captions to rebecca@premierguitar.com to be included in our next pedalboards gallery. If you've already submitted your photos, there's no need to resubmit, just keep an eye out for a future gallery.