30 pedalboards used by Premier Guitar readers
"Walsh plays modern classic rock and uses this ultra-clean board designed and wired by LA Sound Design. The board consists of a Dunlop Joe Bonamassa Fuzz Face, Buddah Wah, Keeley Compressor, Korg Pitchblack tuner, Way Huge Pork Loin, Klon Centaur, Timmy Overdrive, Analogman-modded Boss TR-2 Tremolo, Boss DD-2 Delay, Electro-Harmonix XO Deluxe Memory Man, and Boss RE-20 Space Echo. The board is powered by a Voodoo Lab Pedal Power 2 Plus."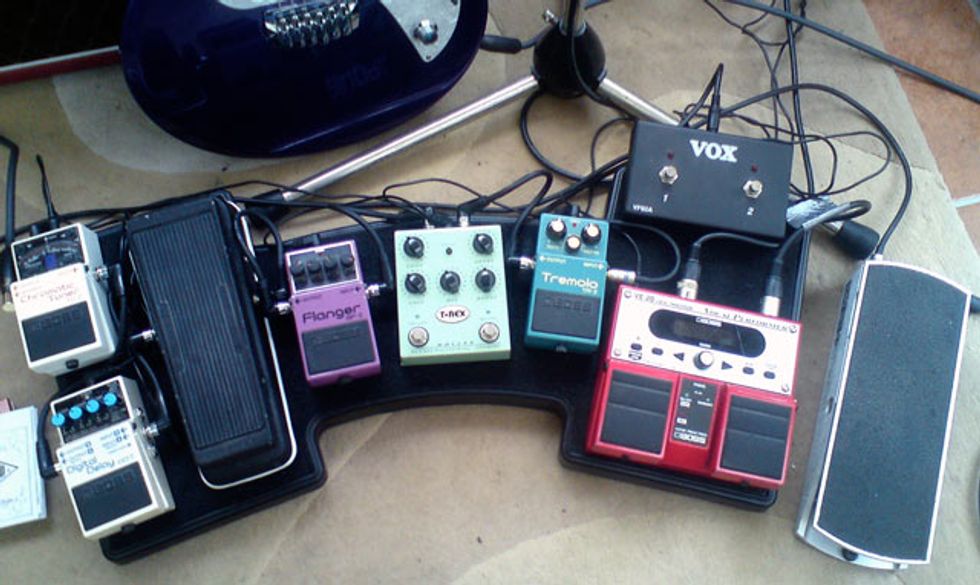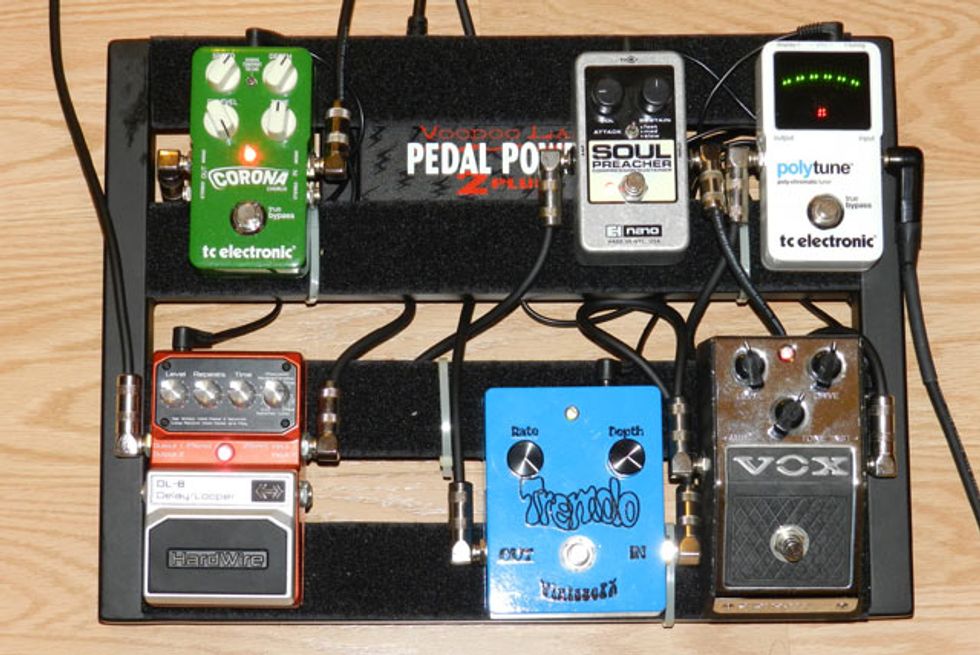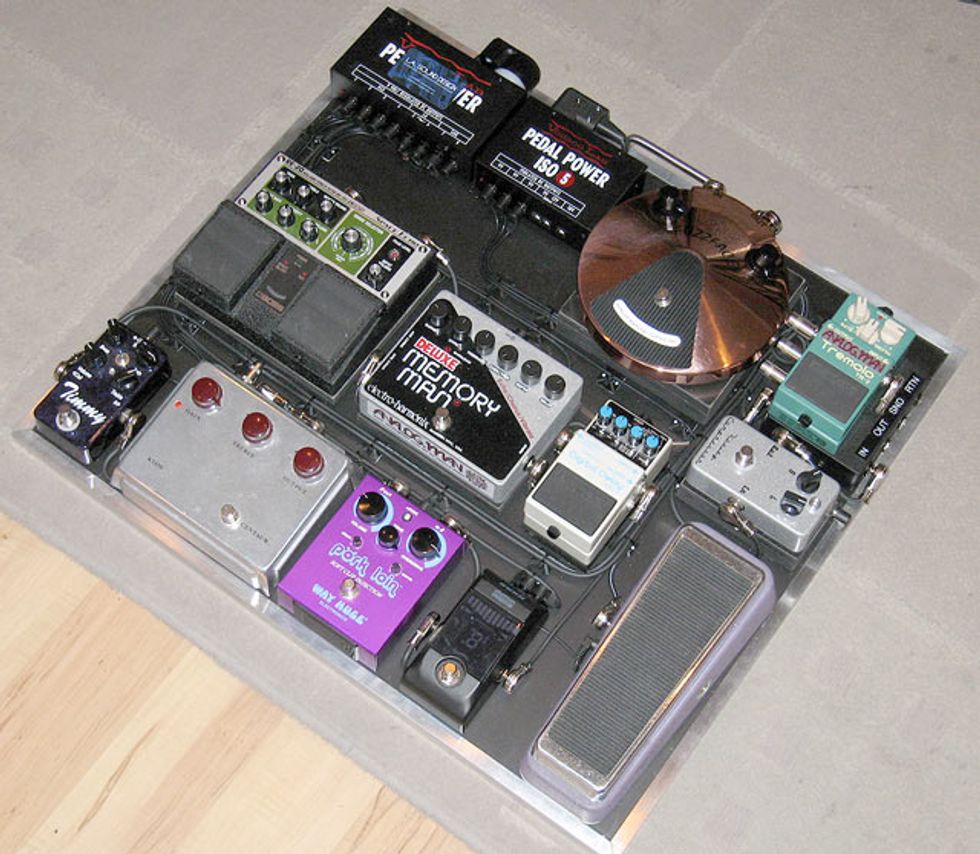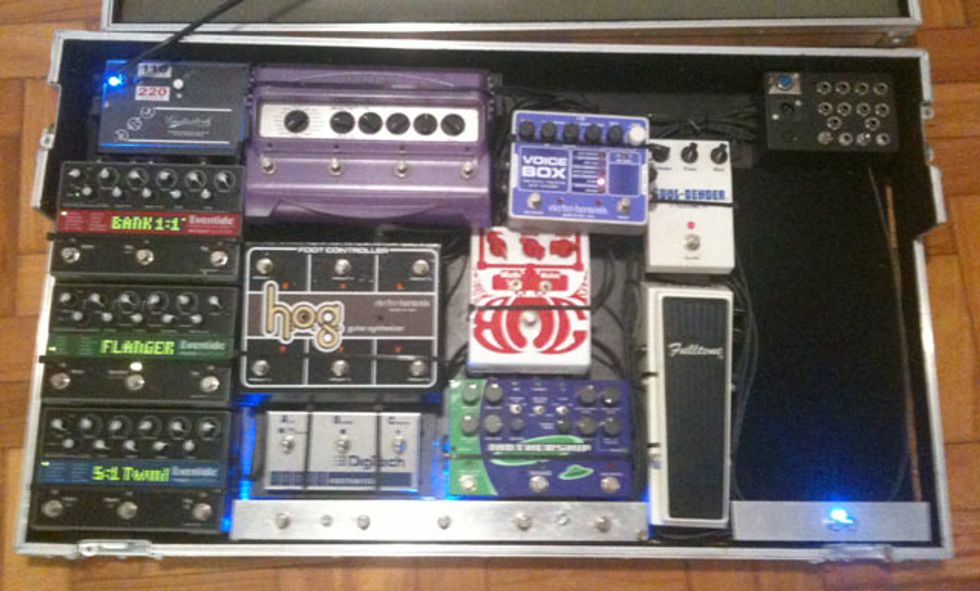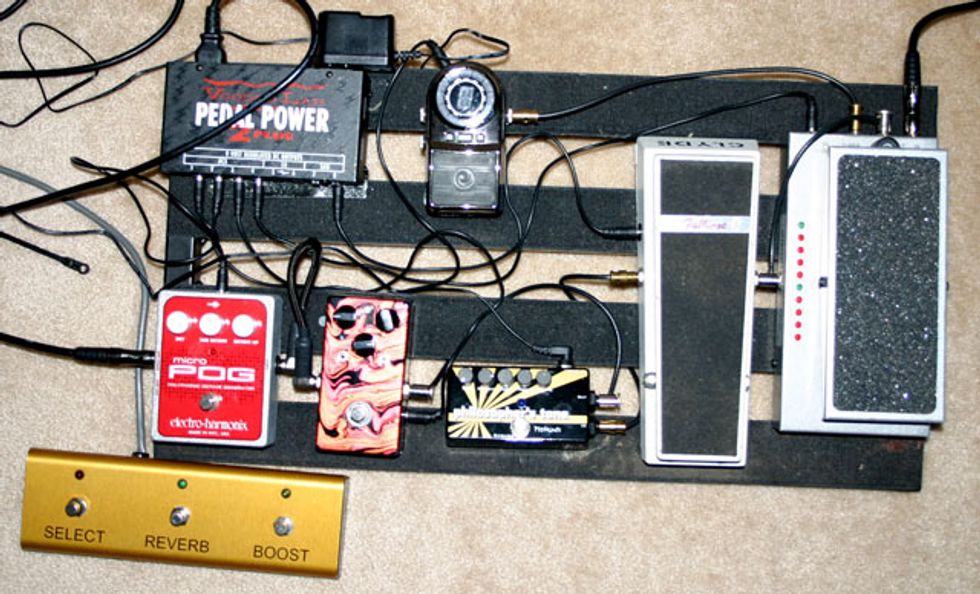 Submit your photos and captions to rebecca@premierguitar.com to be included in our next pedalboards gallery. If you've already submitted your photos, there's no need to resubmit, just keep an eye out for a future gallery.