30 pedalboards used by Premier Guitar readers
"Flewell (aka Uncle Hodge) uses his board in an instrumental rock setting, ""I'm sort of an eclectic putz,"" he says. It consists of a Visual Sound Visual Volume, Fulltone Clyde Wah, Pigtronix Philosopher's Tone, Rockbox Boiling Point, and Electro-Harmonix POG into a Bogner Shiva. The board is powered by a Voodoo Lab Pedal Power 2 Plus."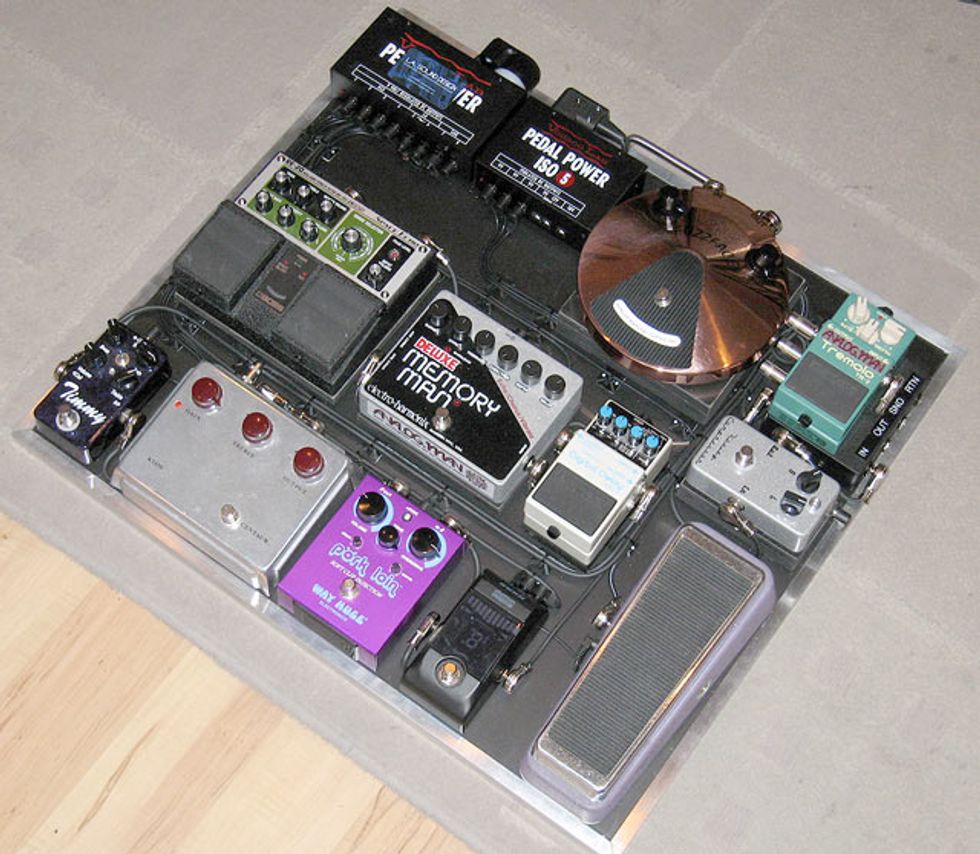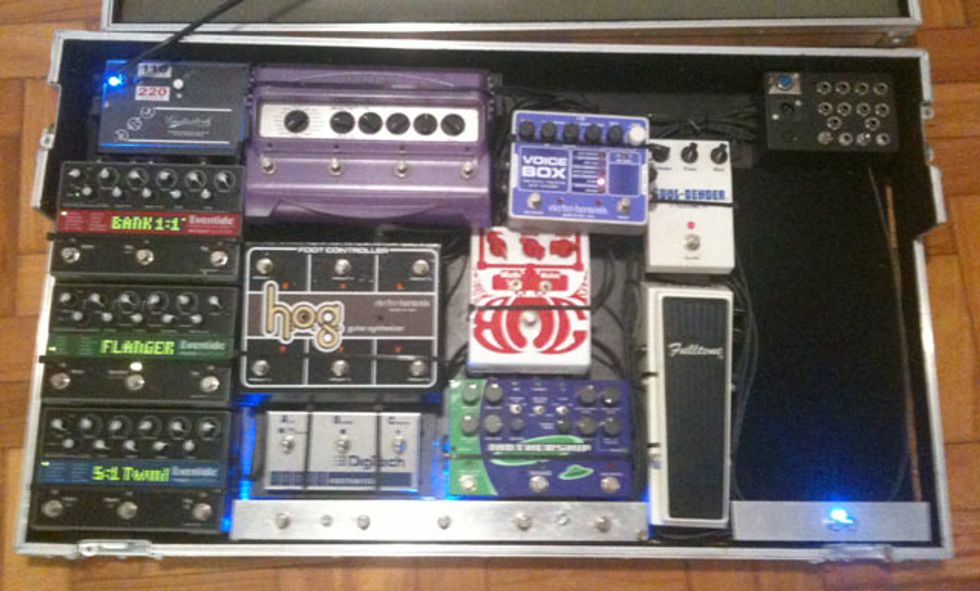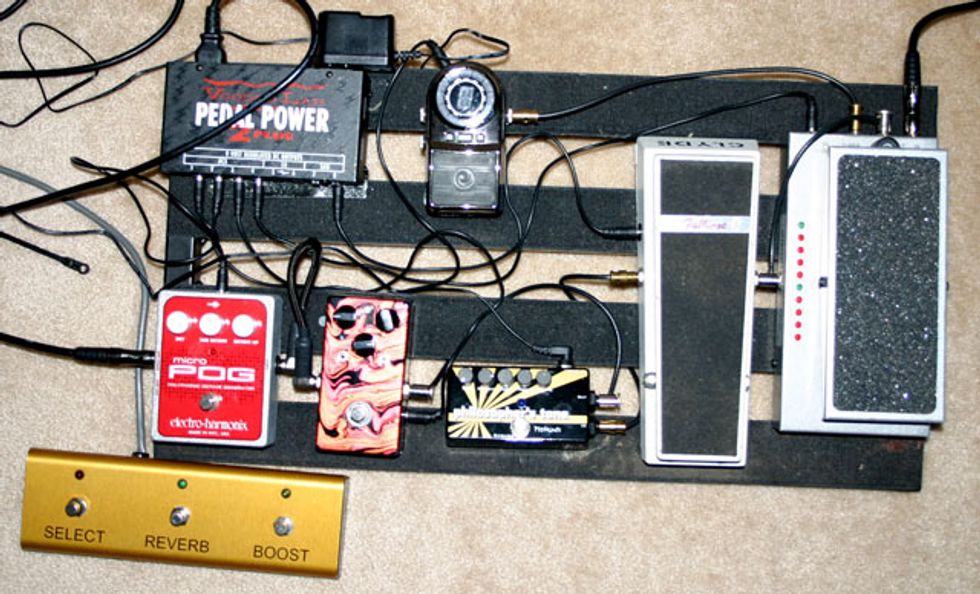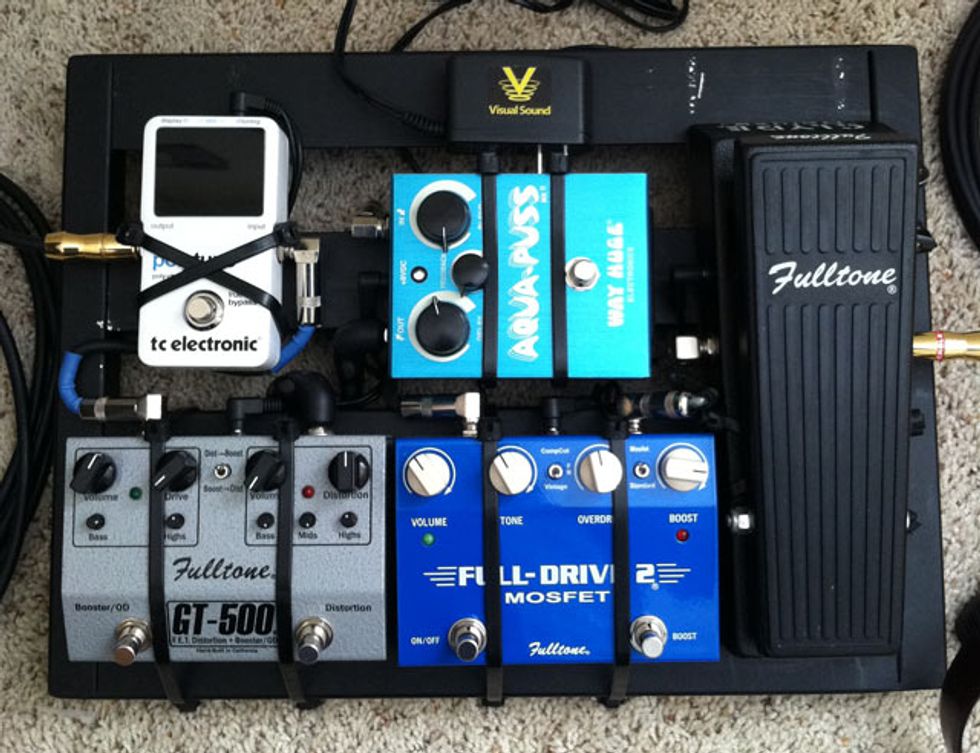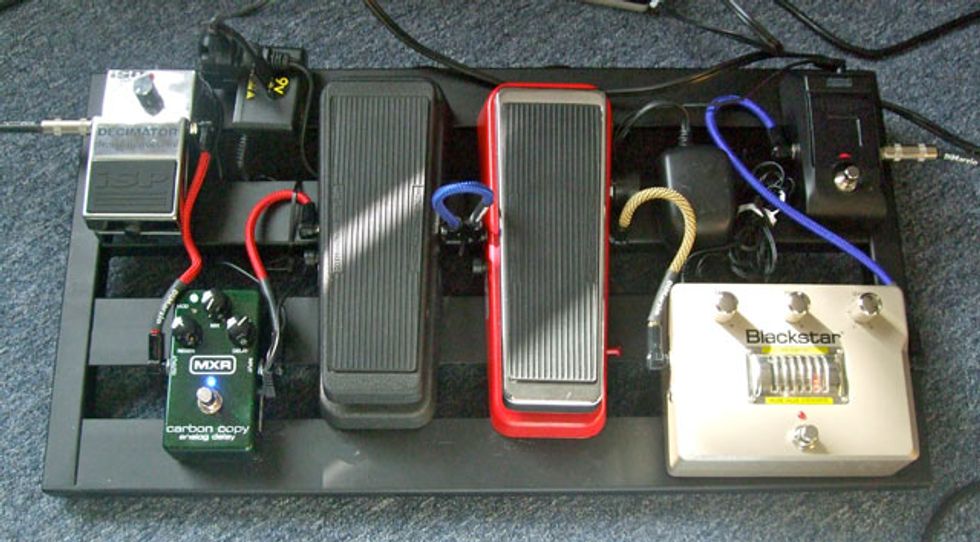 Submit your photos and captions to rebecca@premierguitar.com to be included in our next pedalboards gallery. If you've already submitted your photos, there's no need to resubmit, just keep an eye out for a future gallery.