30 pedalboards used by Premier Guitar readers
"Spead makes no bones about his favorite pedal company, ""It's pretty clear that I've got a thing for Visual Sound effects,"" he says. The signal chain for his board is the Visual Volume with Boss TU-2 on the tuner out, Visual Sound Route 66, Visual Sound Jekyll & Hyde, Visual Sound Open Road, and the recently added Visual Sound Dual Tap Delay. He adds, ""Sometimes I'll pull out my Vox Big Bad Wah and put that first in the chain, but this is the main rig. I absolutely love every one of these pedals!"""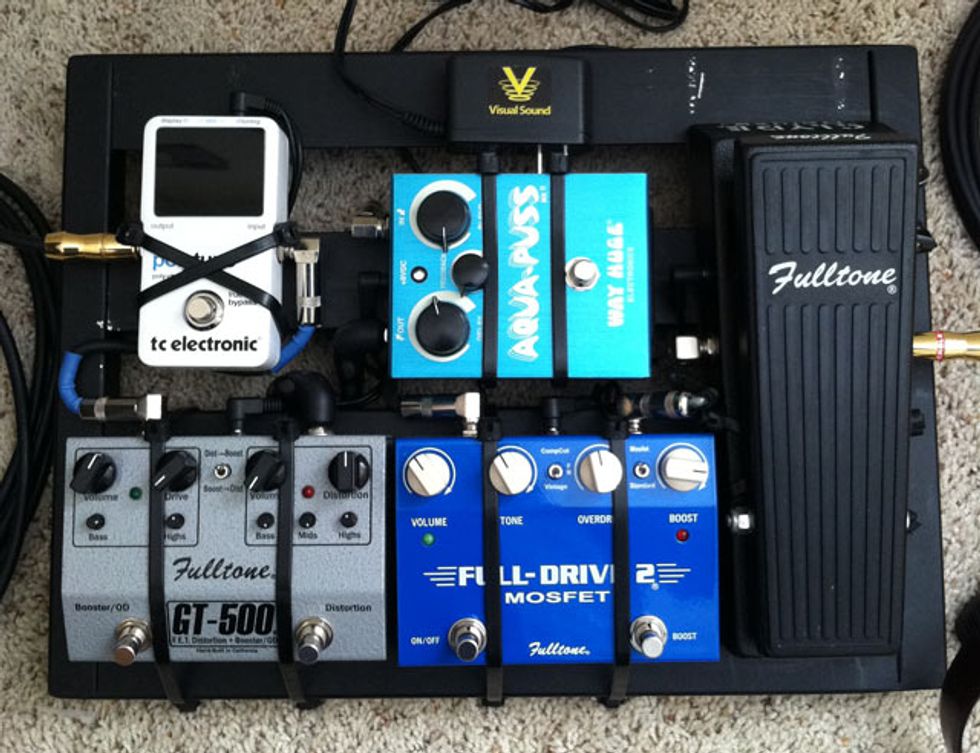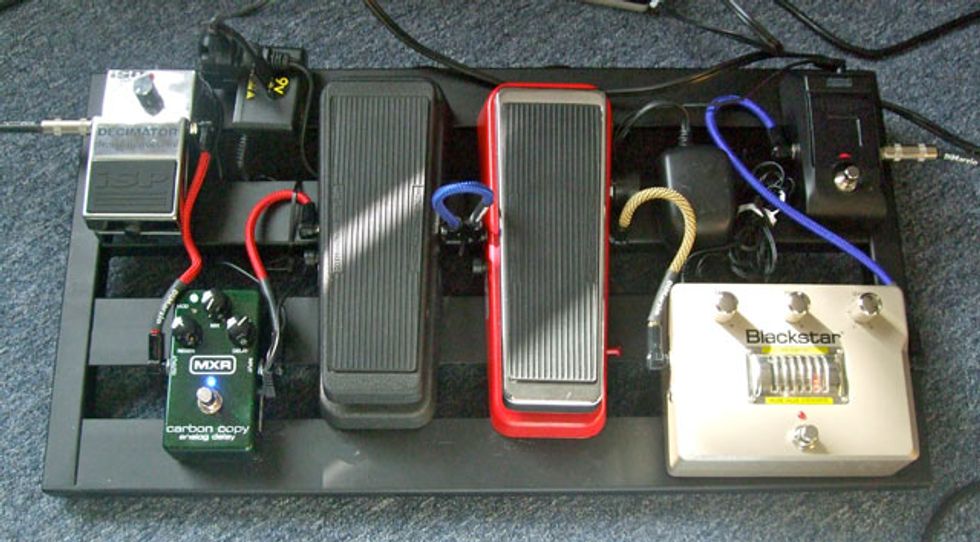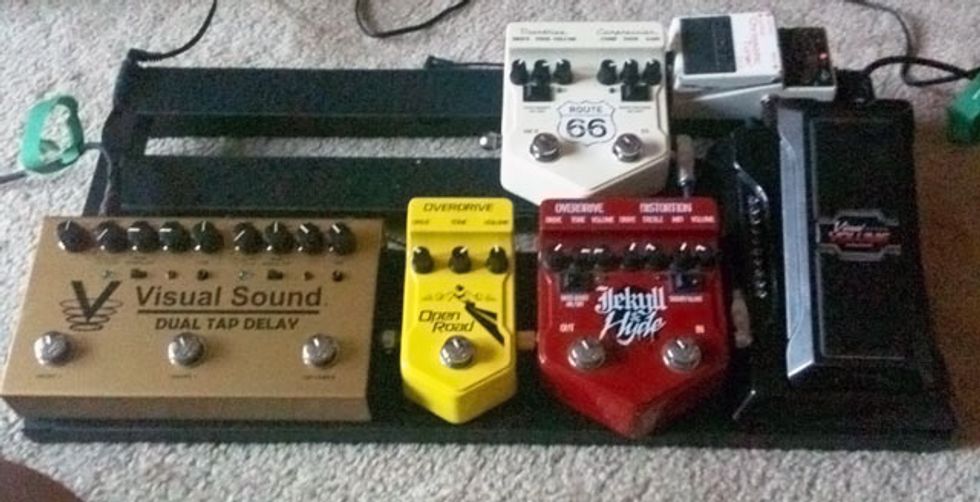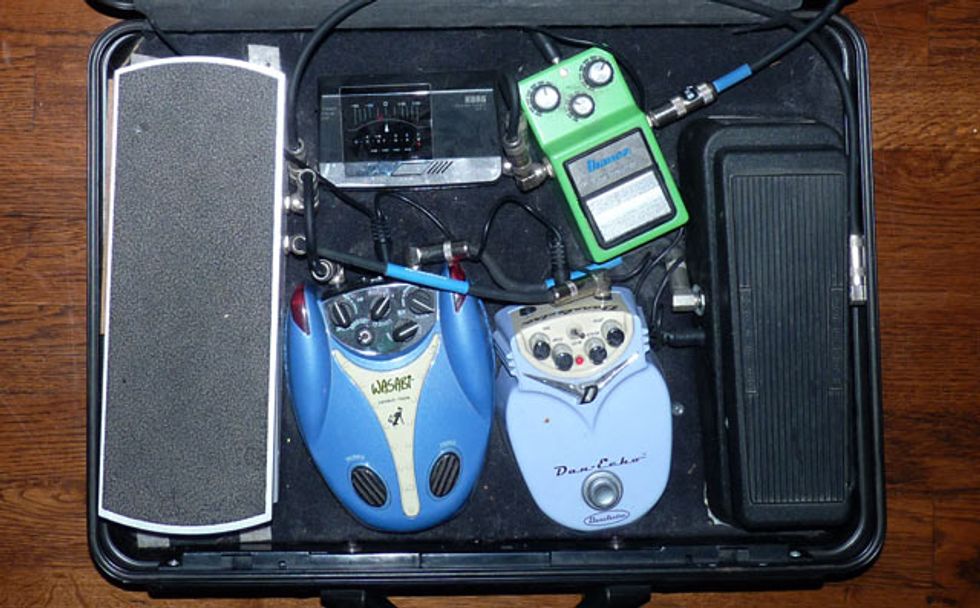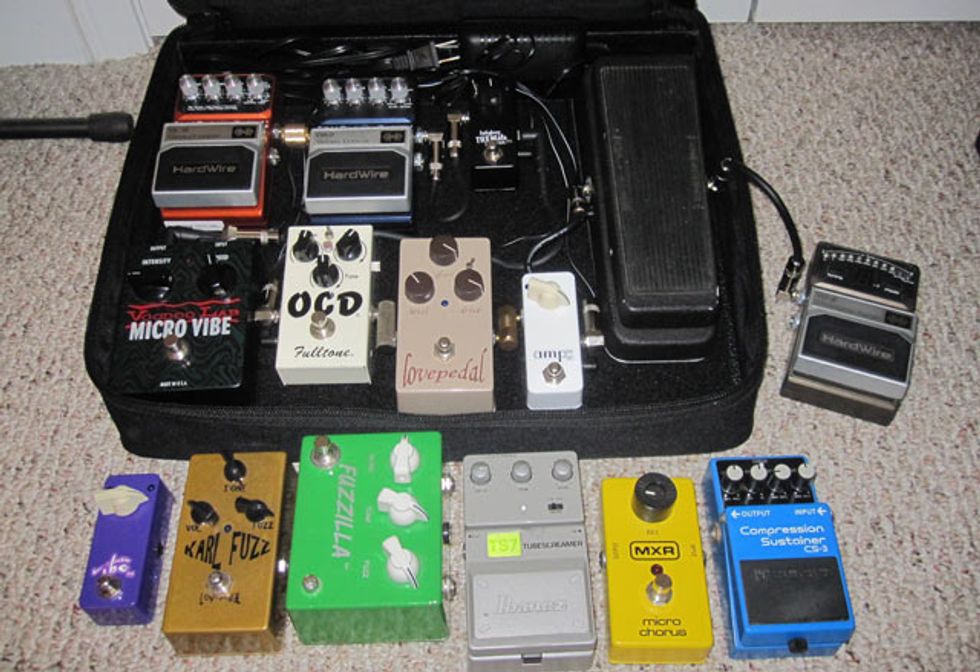 Submit your photos and captions to rebecca@premierguitar.com to be included in our next pedalboards gallery. If you've already submitted your photos, there's no need to resubmit, just keep an eye out for a future gallery.