30 pedalboards used by Premier Guitar readers
"In addition to building boutique guitars (see our October 2011 Modern Builder Vault), Colarossi plays progressive psychedelic rock and employs a bevy of noisemakers to help him along. The board consists of a Moog Moogerfooger MF-108m Cluster Flux, Moog Moogerfooger MF-102 Ring Modulator, Electro-Harmonix Freeze, Behringer VM1 Vintage Time Machine, Guyatone TD-X Tube Echo, Boss DD-6 Digital Delay, Boss RV-3 Digital Reverb/Delay, DigiTech Whammy 4, Ernie Ball Wah P06185, Dunlop Rotovibe, and Wampler Clean Buffer."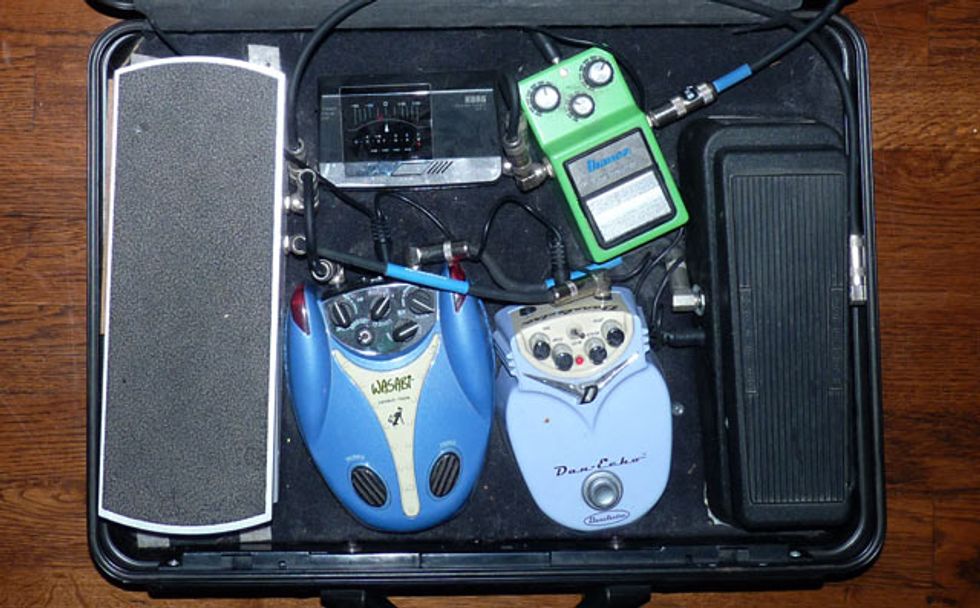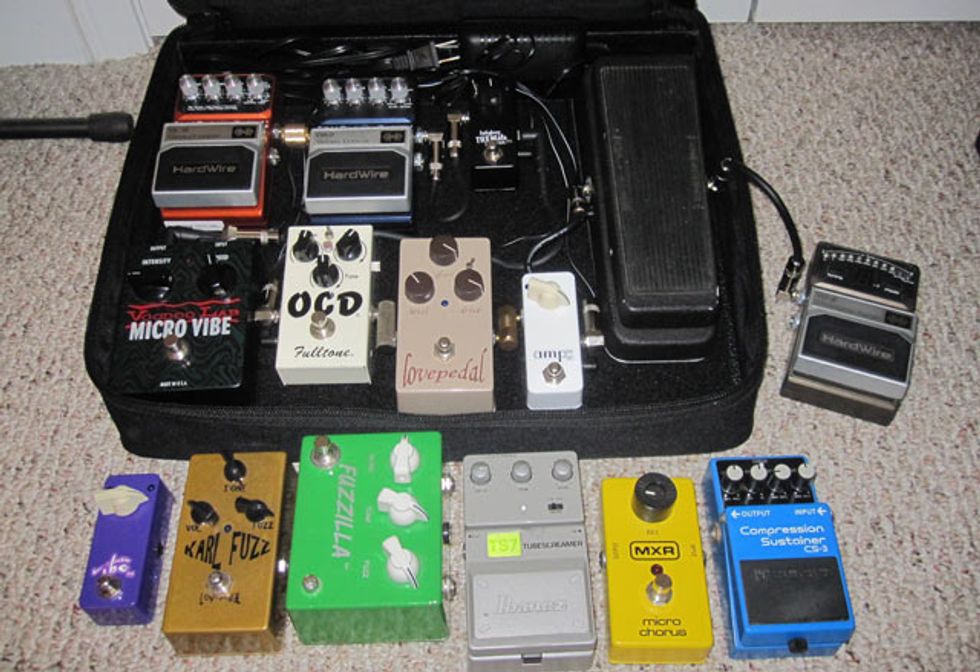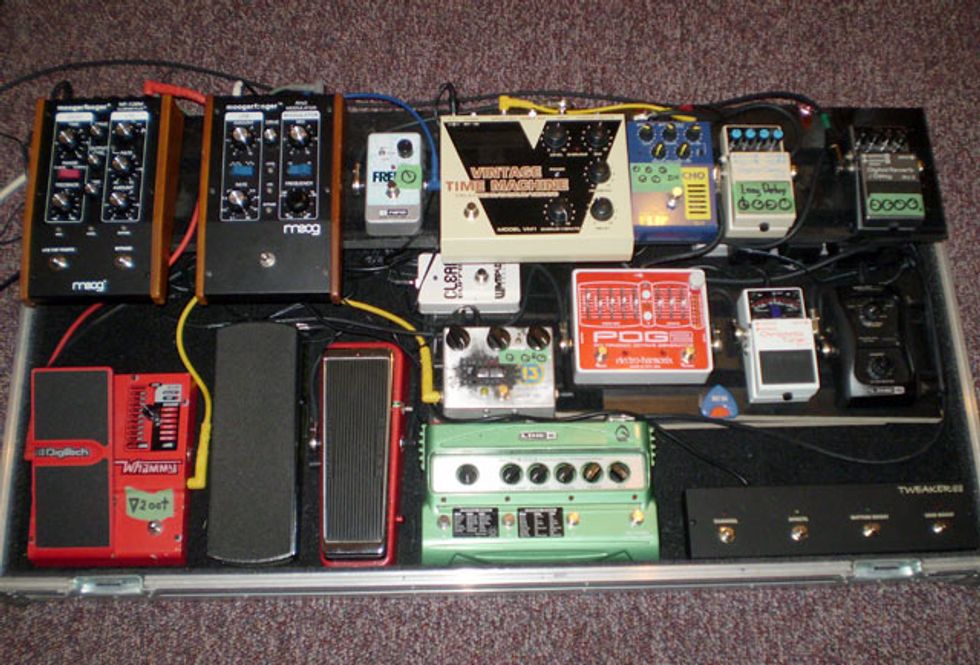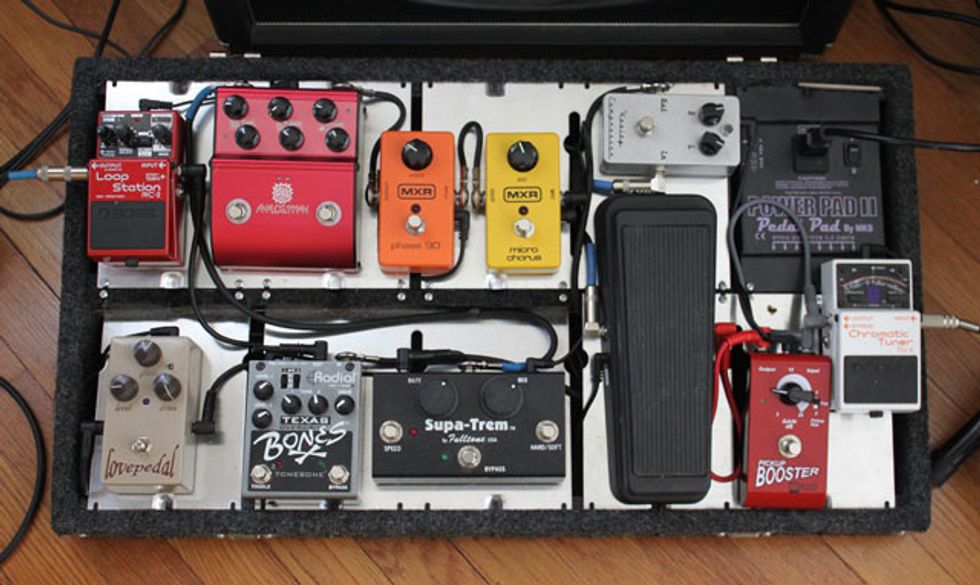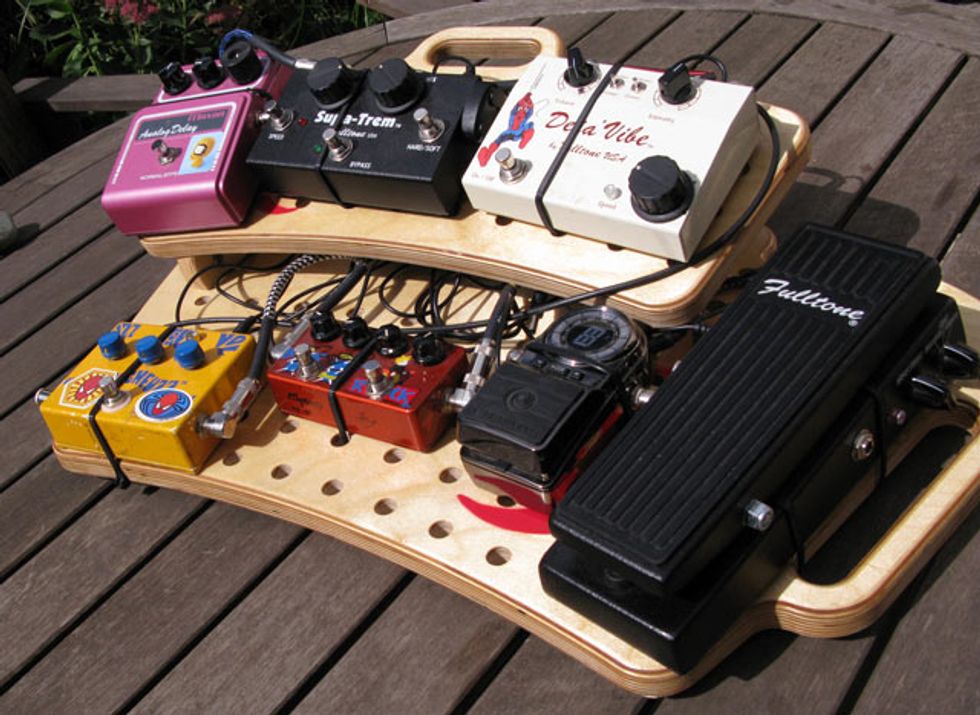 Submit your photos and captions to rebecca@premierguitar.com to be included in our next pedalboards gallery. If you've already submitted your photos, there's no need to resubmit, just keep an eye out for a future gallery.