30 pedalboards used by Premier Guitar readers
"Leong plays alternative rock and indie pop/rock, though he says he sometimes plays country and blues as well. To get his tones, he uses an Ernie Ball Stereo Volume/Pan pedal to control the magnetic/piezo pickups on his custom PRS Singlecut. Then, he runs into a Boss TU-2 and Way Huge Aqua Puss (""for non-rhythmic snapback and self-oscillation sounds""). From there, the signal goes into his Tech 21 British and Liverpool Sansamp pedals which provide his amplification tones, then into a Boss DD-20 with tap tempo (""for rhythmic delays, infinite delays, and looping""). He powers the board with a Visual Sound 1Spot."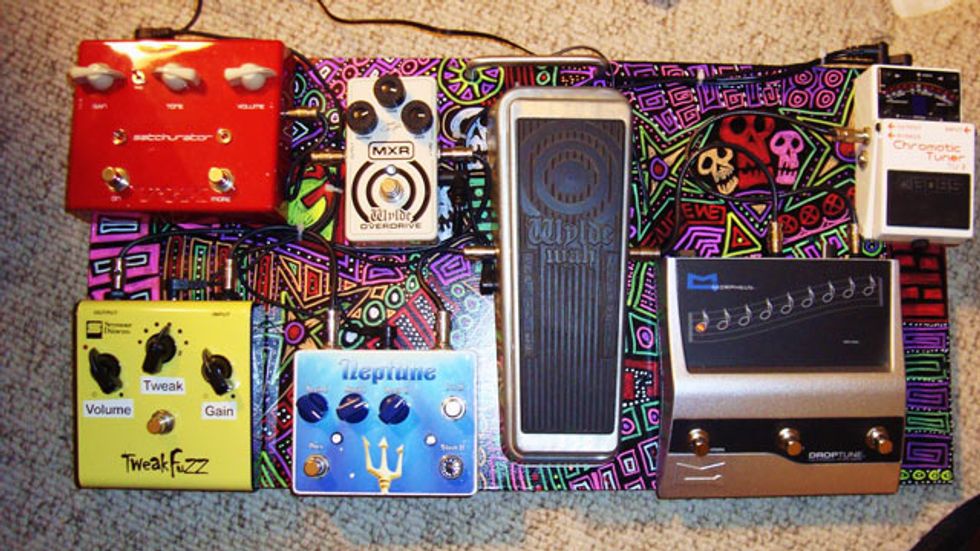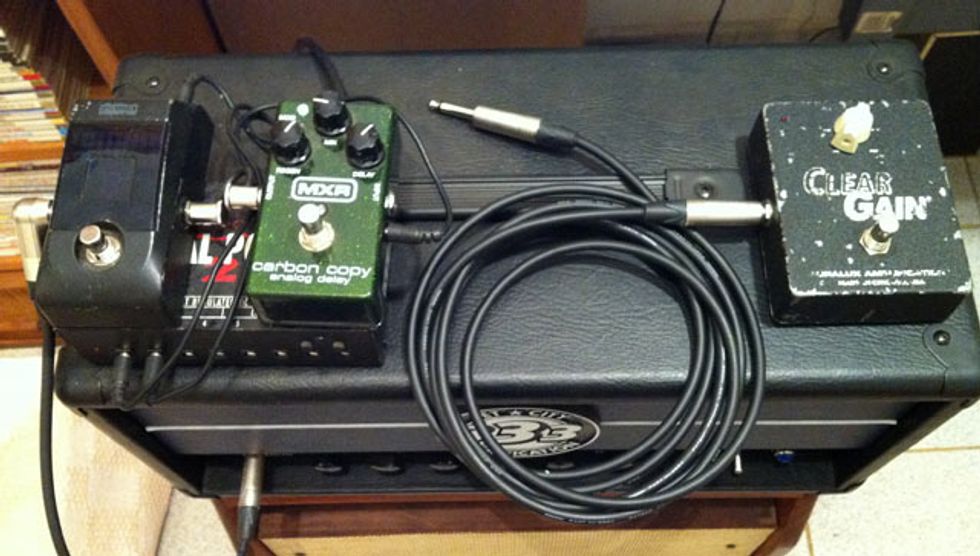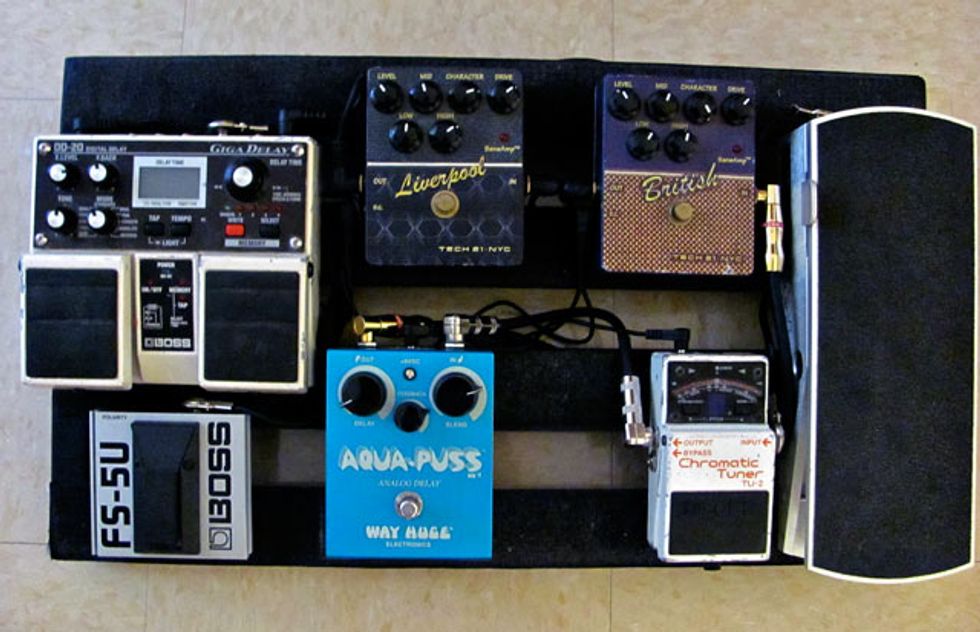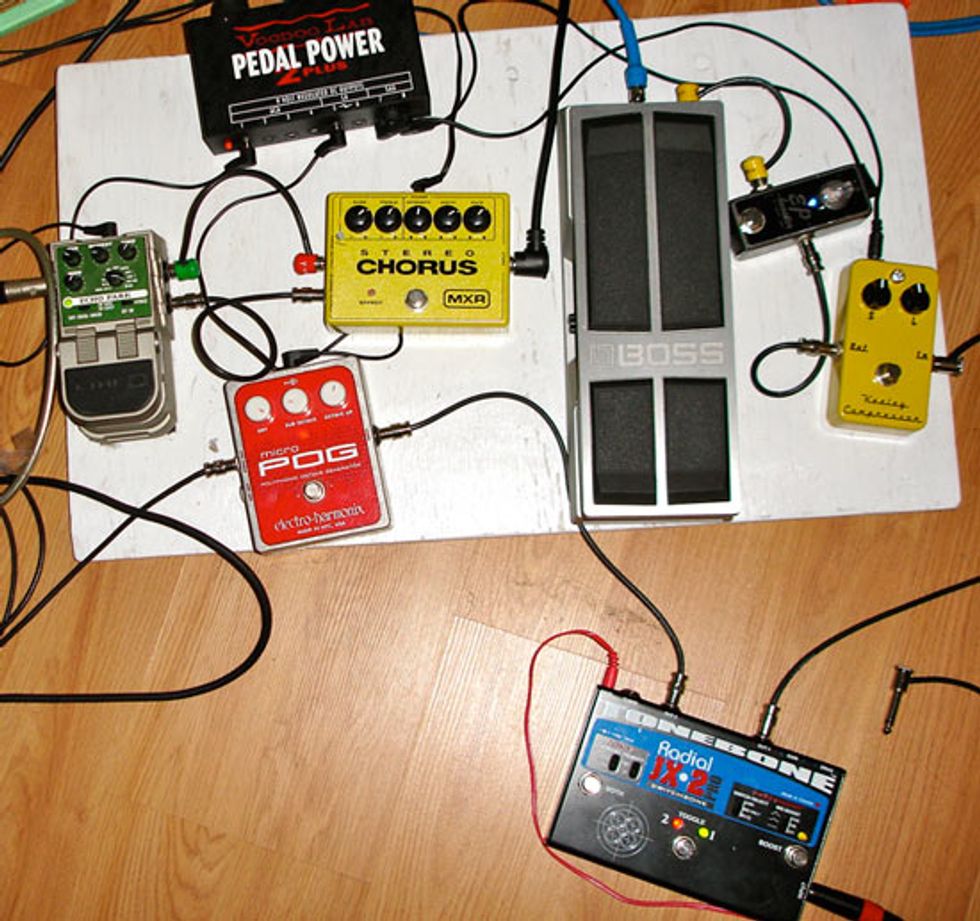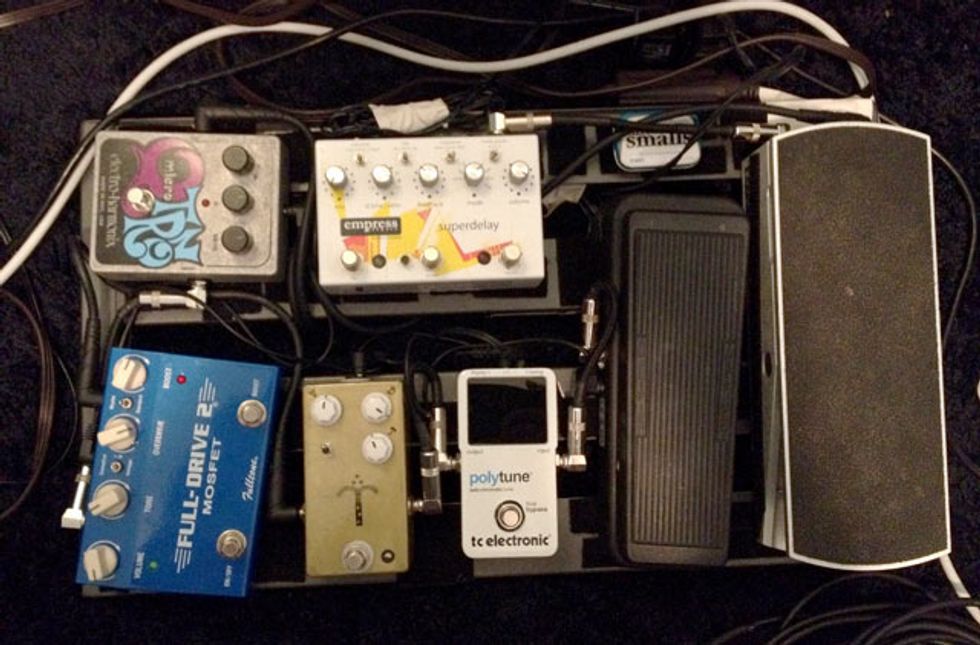 Submit your photos and captions to rebecca@premierguitar.com to be included in our next pedalboards gallery. If you've already submitted your photos, there's no need to resubmit, just keep an eye out for a future gallery.