30 pedalboards used by Premier Guitar readers
"Italian guitarist Giacci uses this setup for his ambient instrumental alternative rock band Club Silenzio. The signal chain starts with a Korg Pitch Black tuner, into a Pigtronix Philosopher's Tone, Keeley Fuzz Head, and a JHS Pollinator. After fuzz stage, is a Morley Bad Horsie wah pedal that goes into a Line 6 FM4. The overdrive section consists of an Akai G-Drive, Bixonic Expandora, Ibanez TS-808, Klon Centaur Clone (with japanese artwork), Devi Ever Aenima Fuzz, and Marshall Guv' Nor. The send/return effects chain starts with a TC Electronic Nova Modulator, then an MXR Stereo Chorus, an Electro-Harmonix Cathedral Stereo Reverb, a BurnFx Lo-Fi Loop analog delay (""custom made by an italian guy with a couple of extra features I requested""), DigiTech Timebender with a Boss FV-500H as an expression pedal, and an MXR Micro Amp."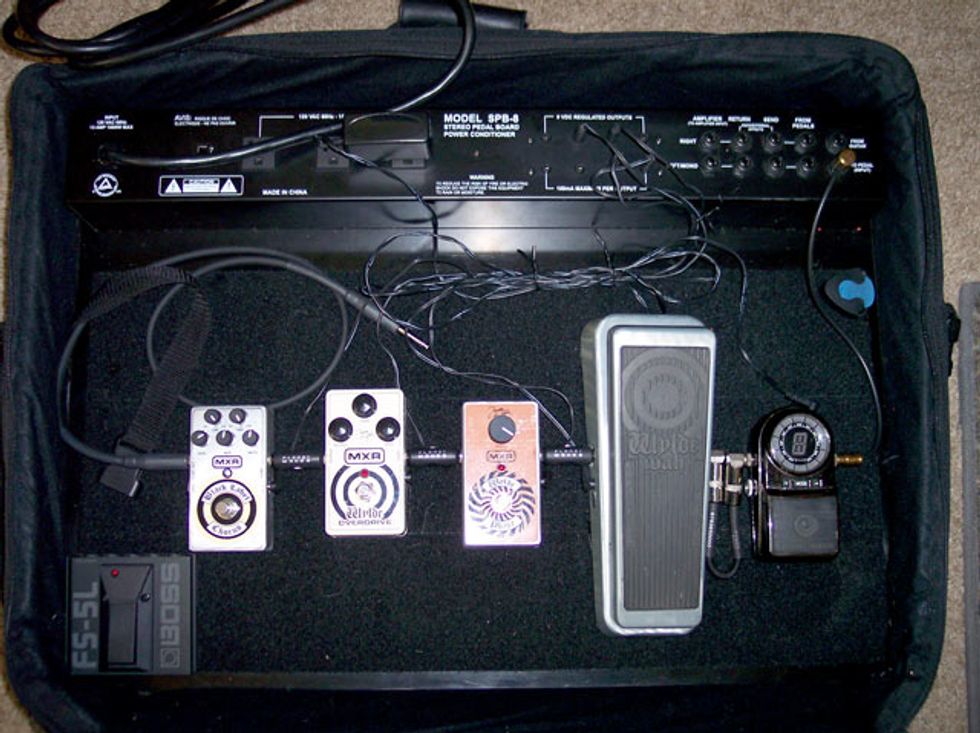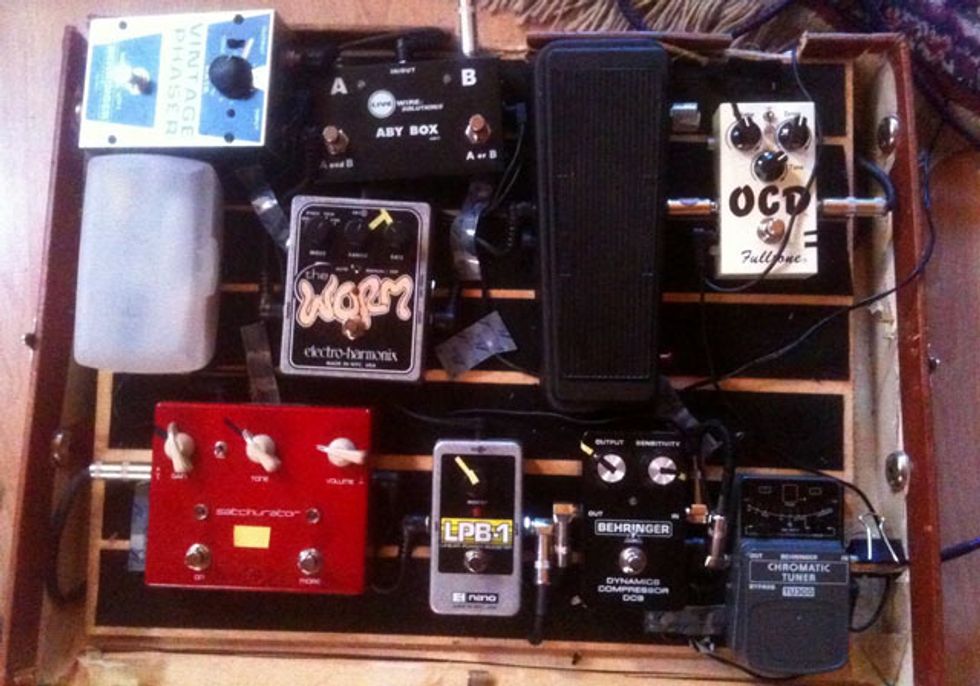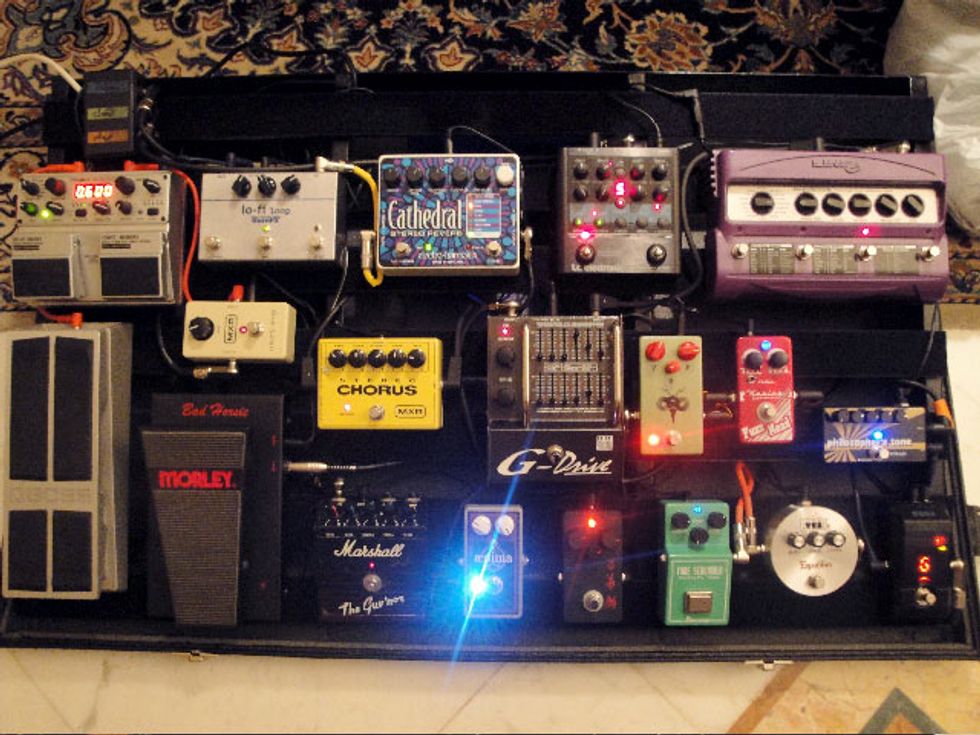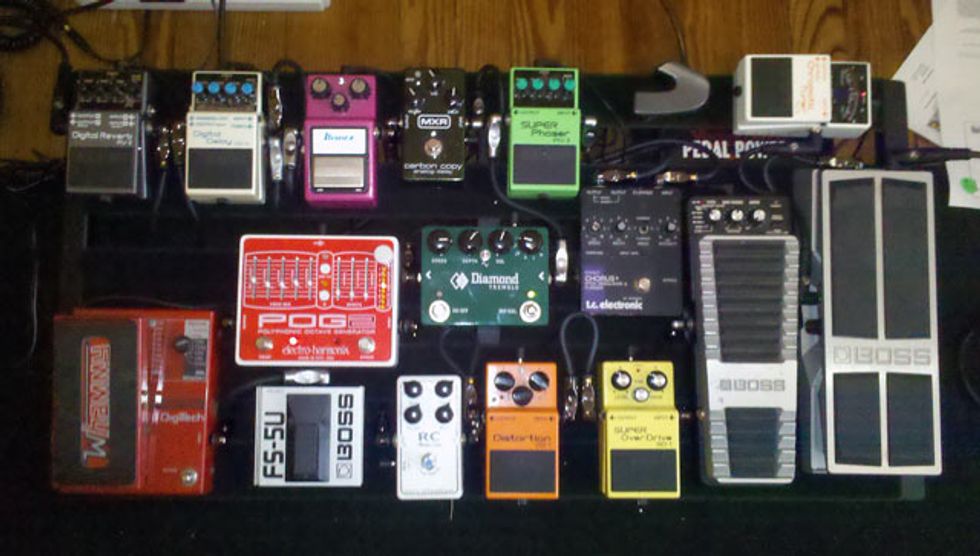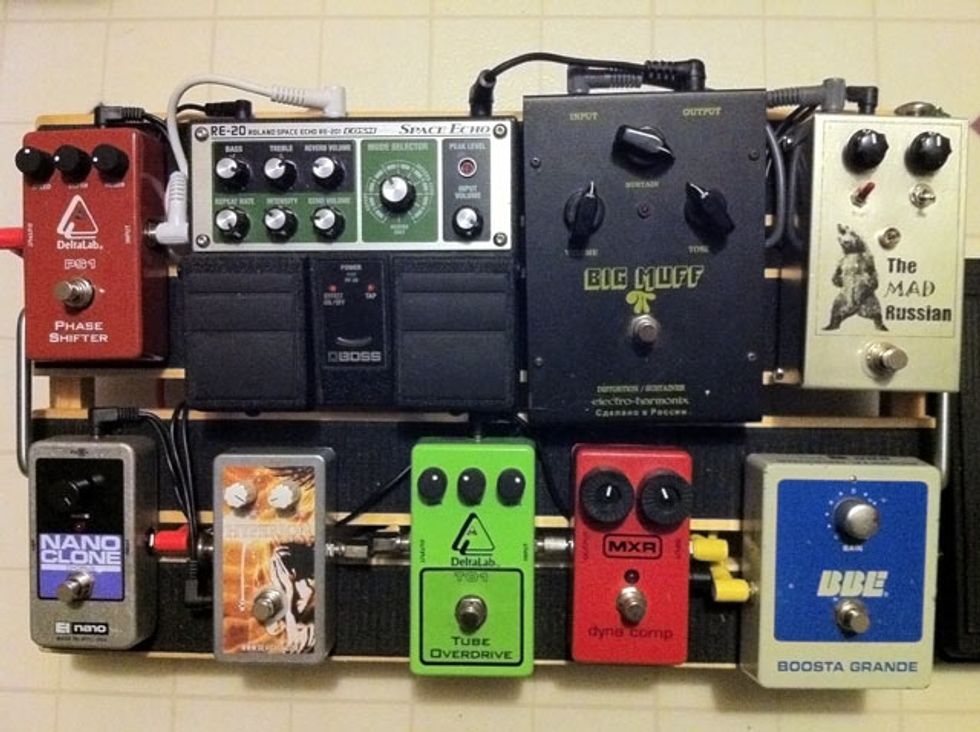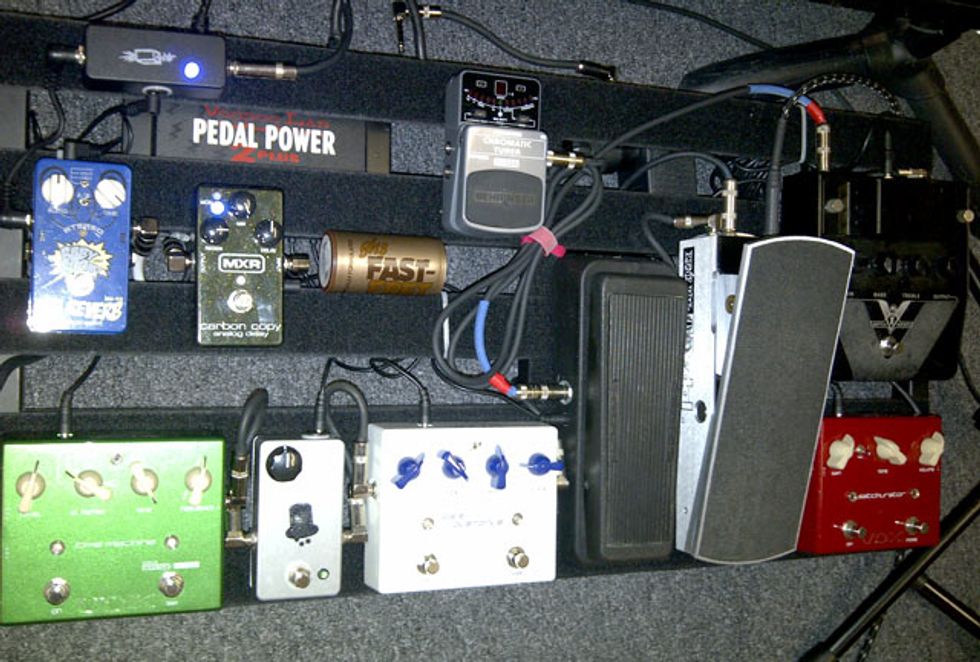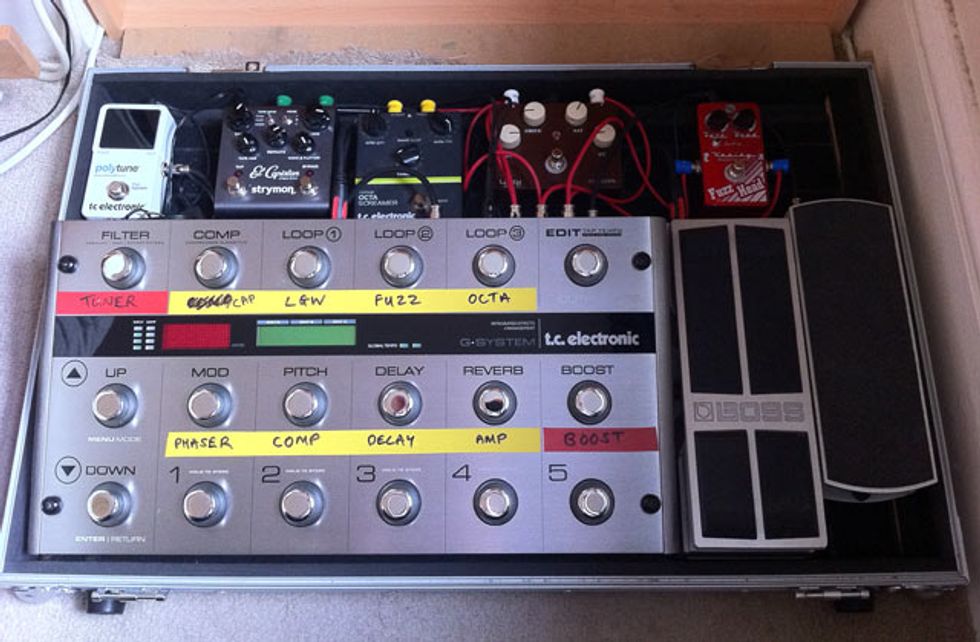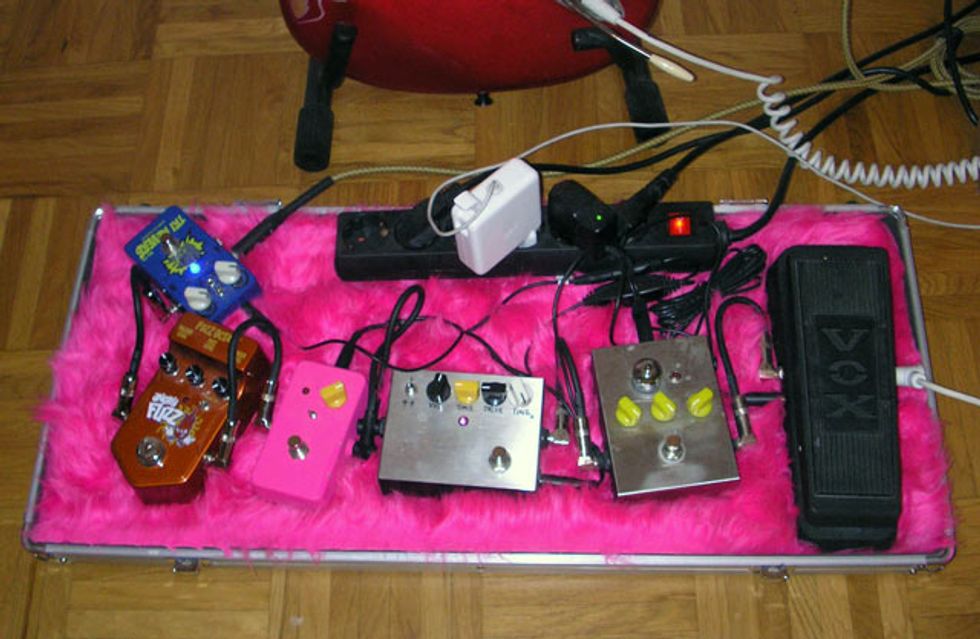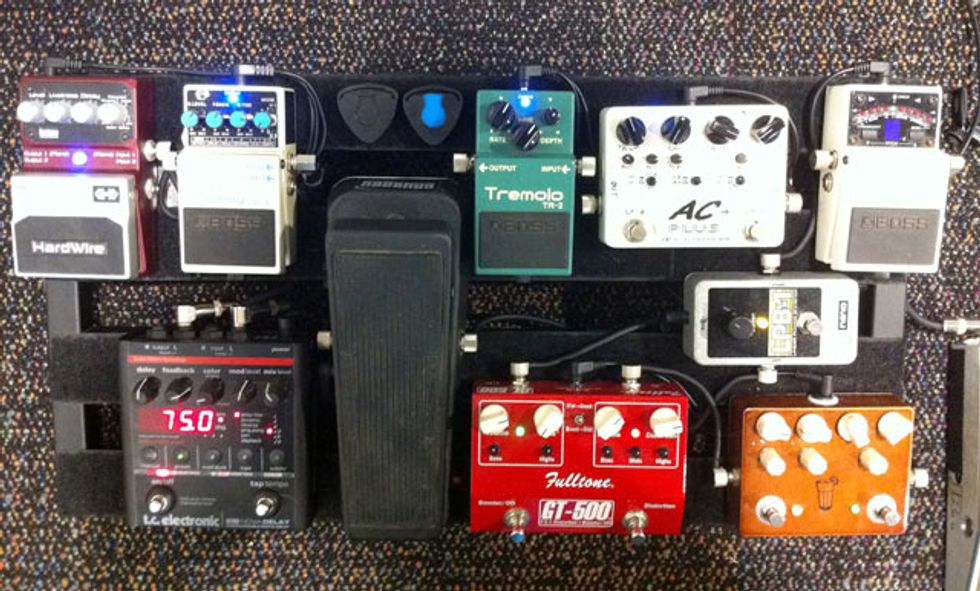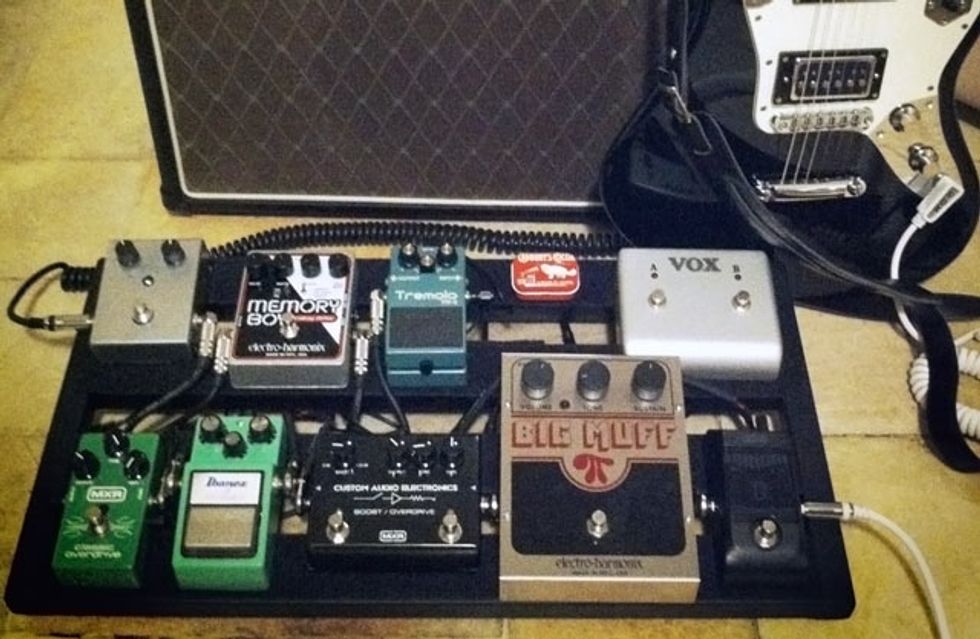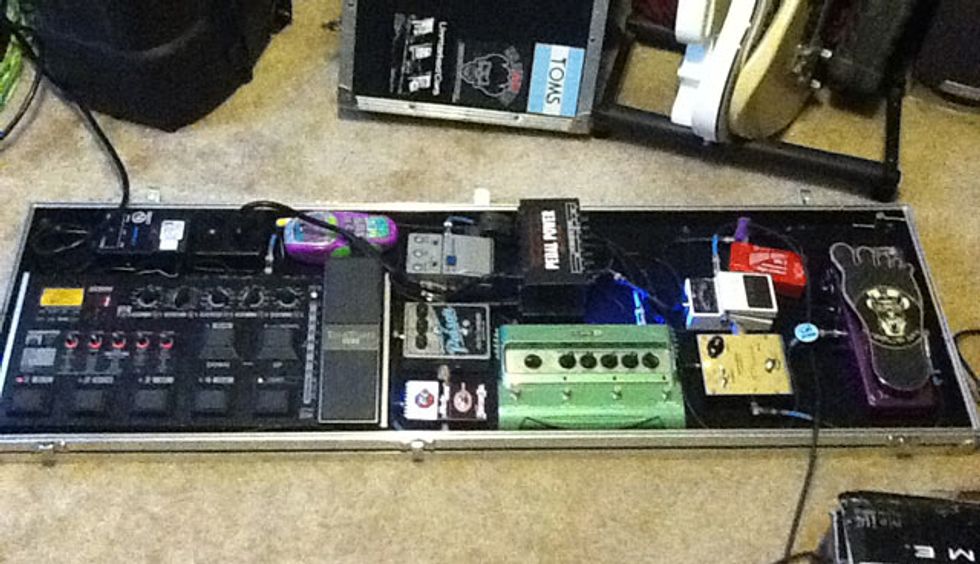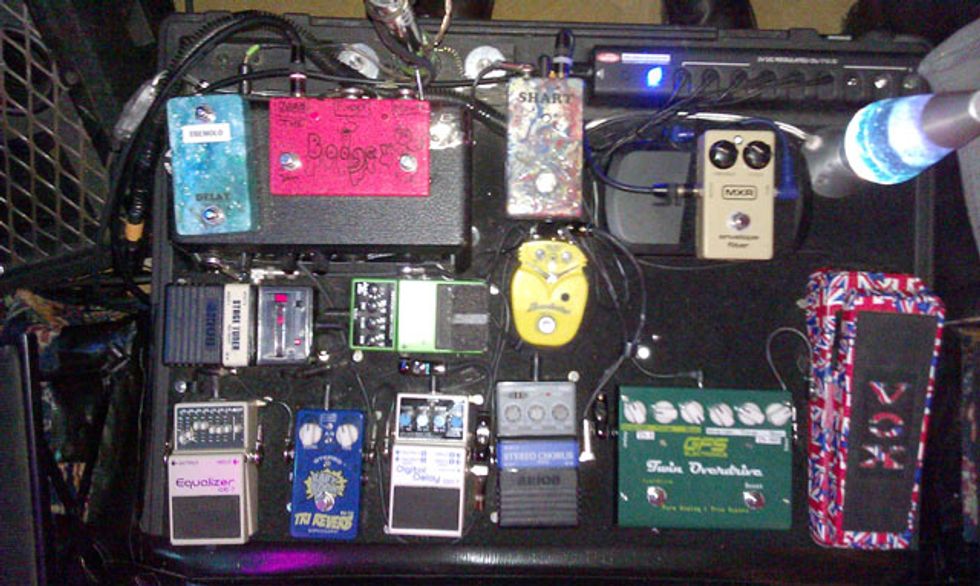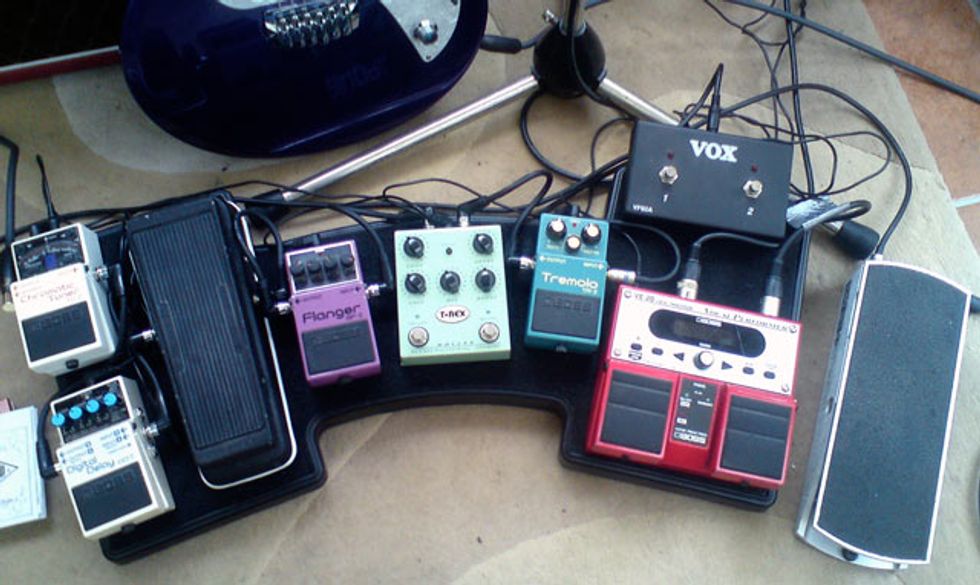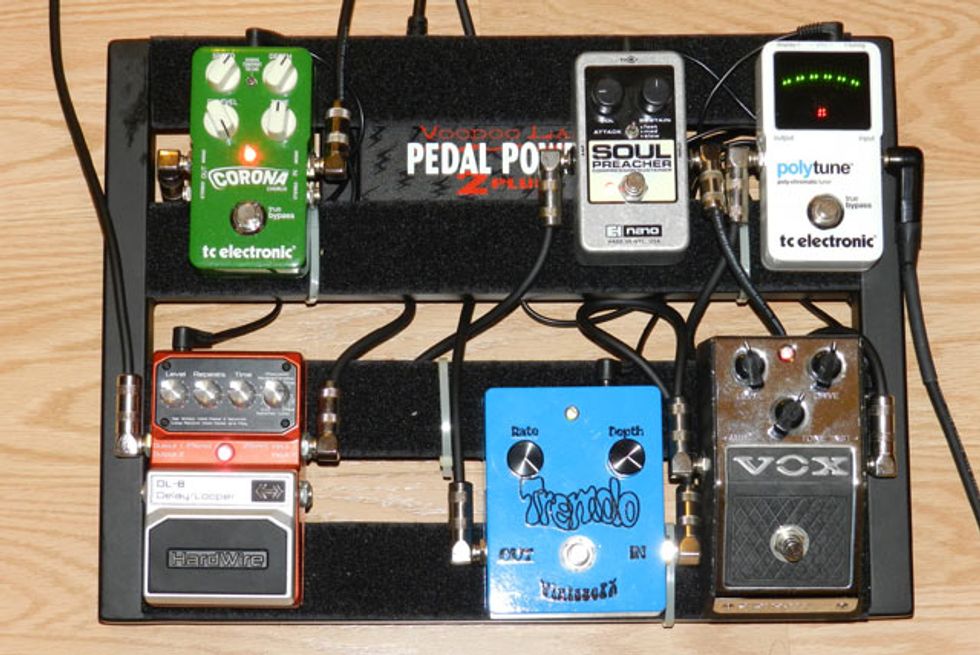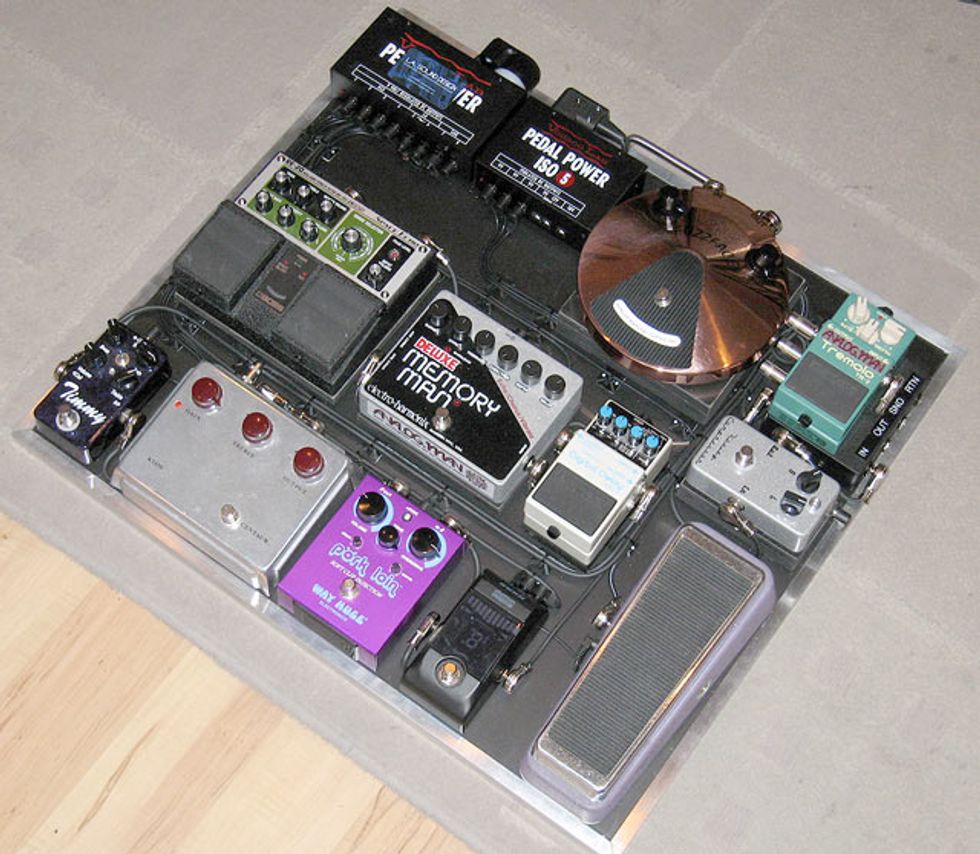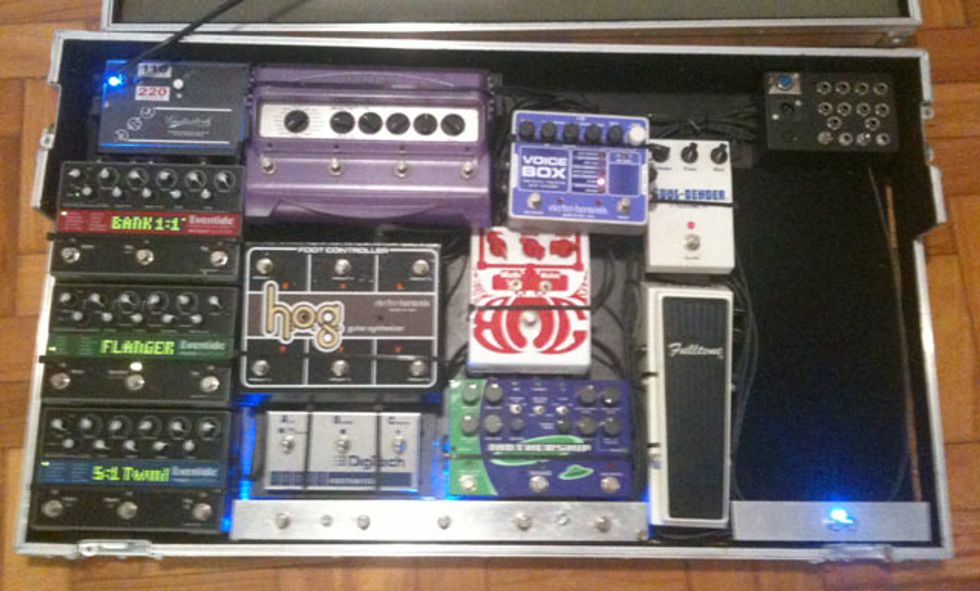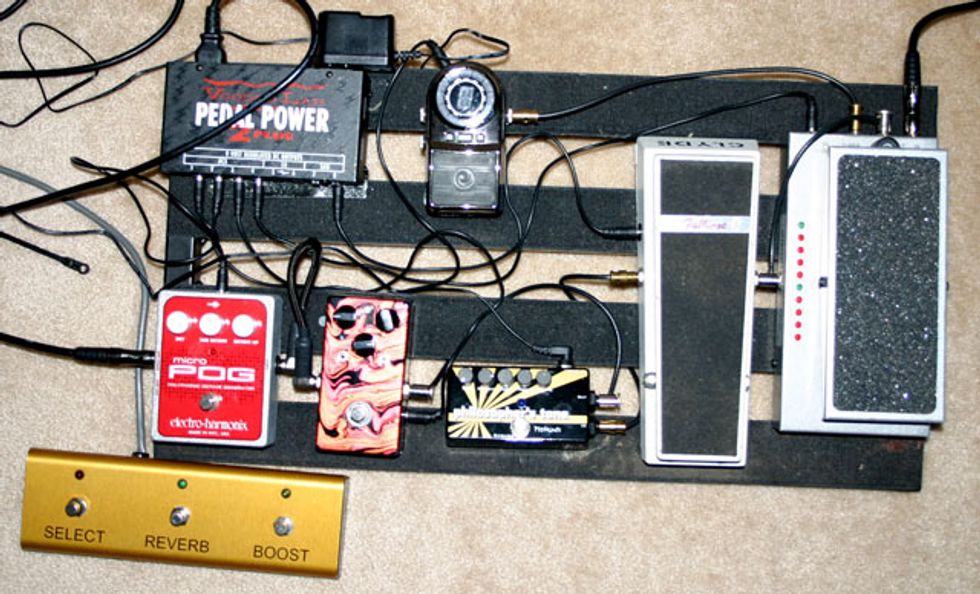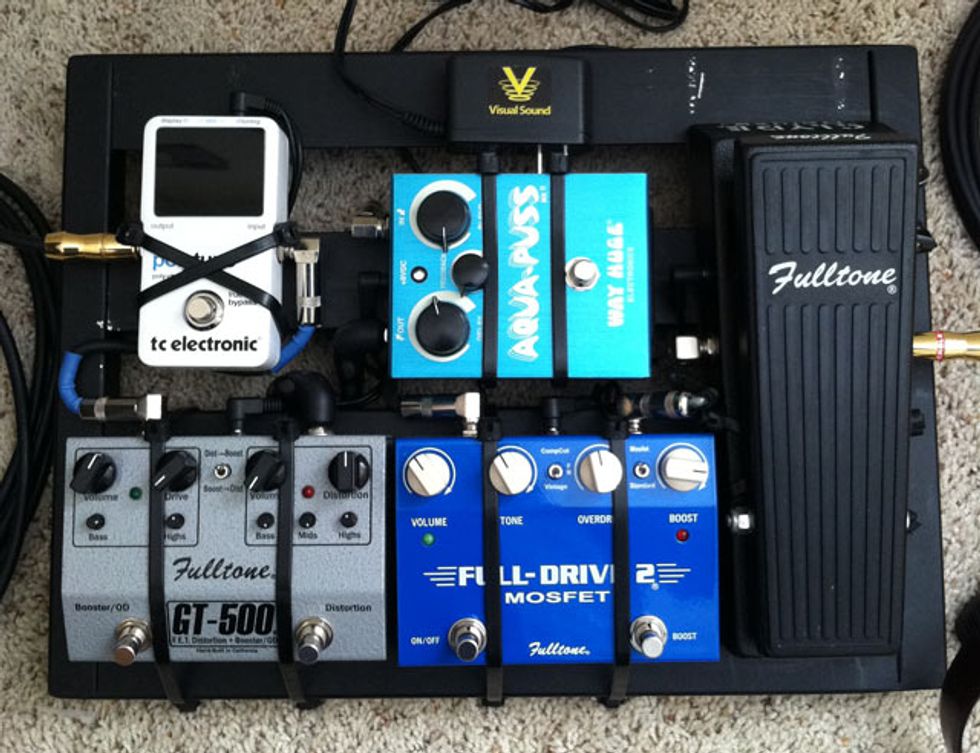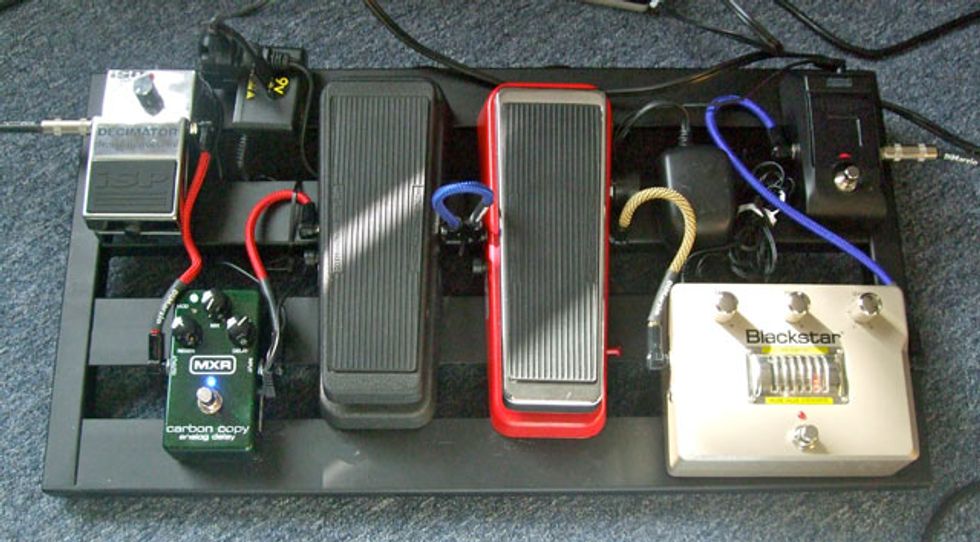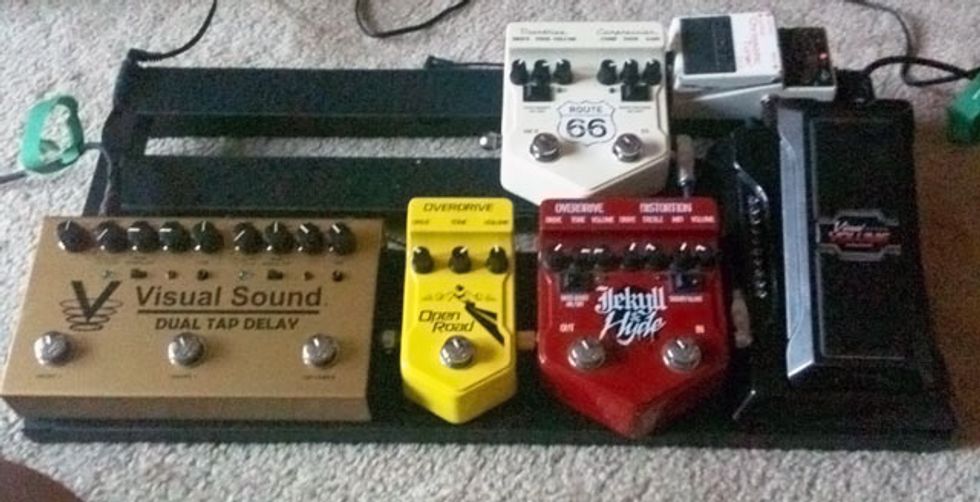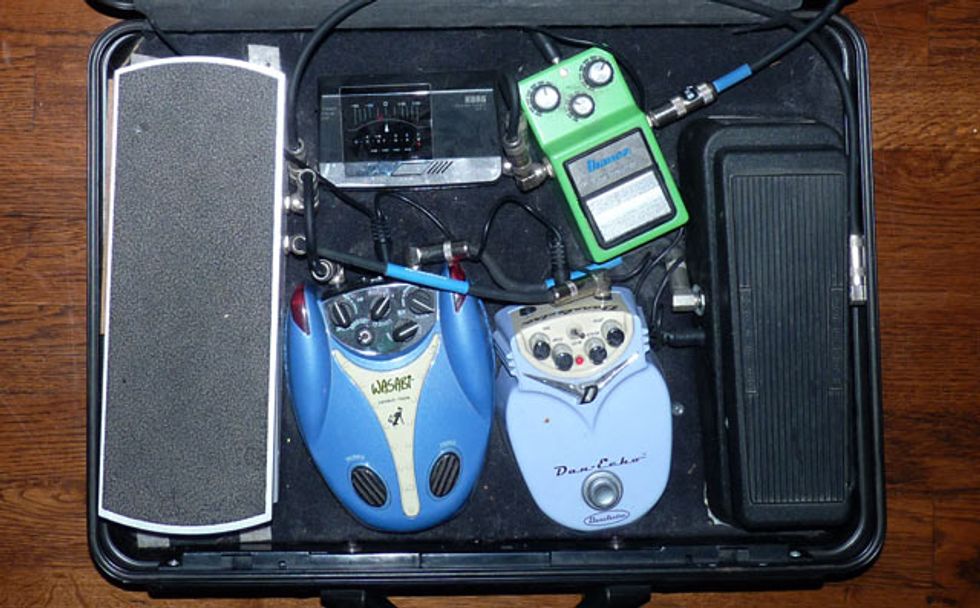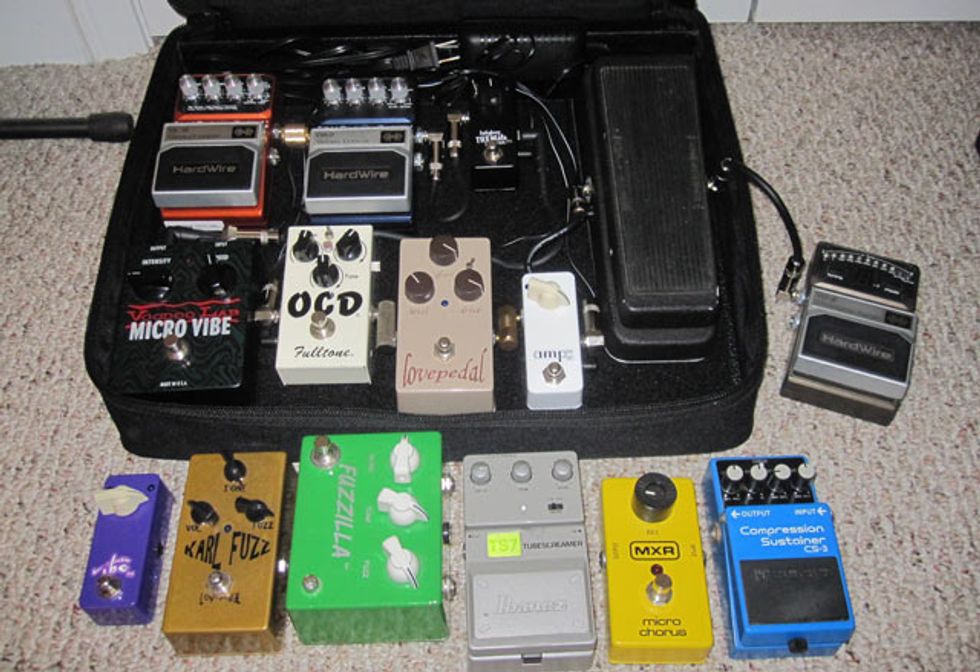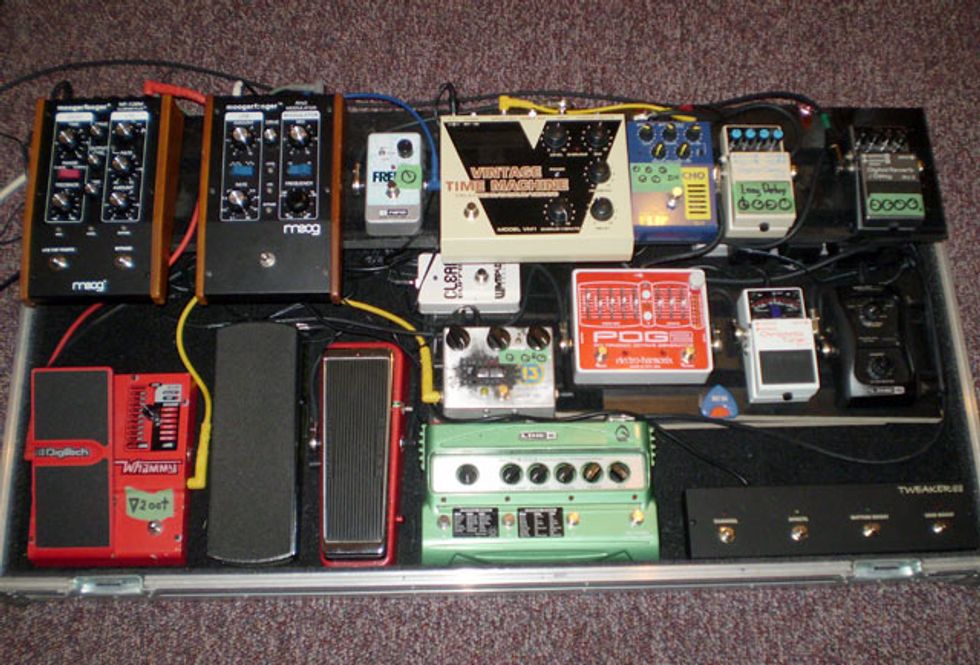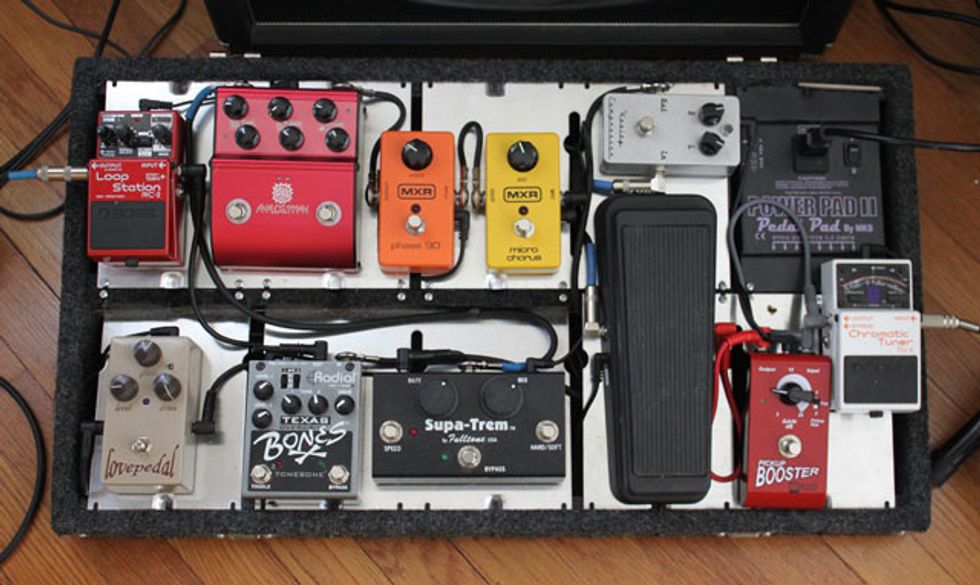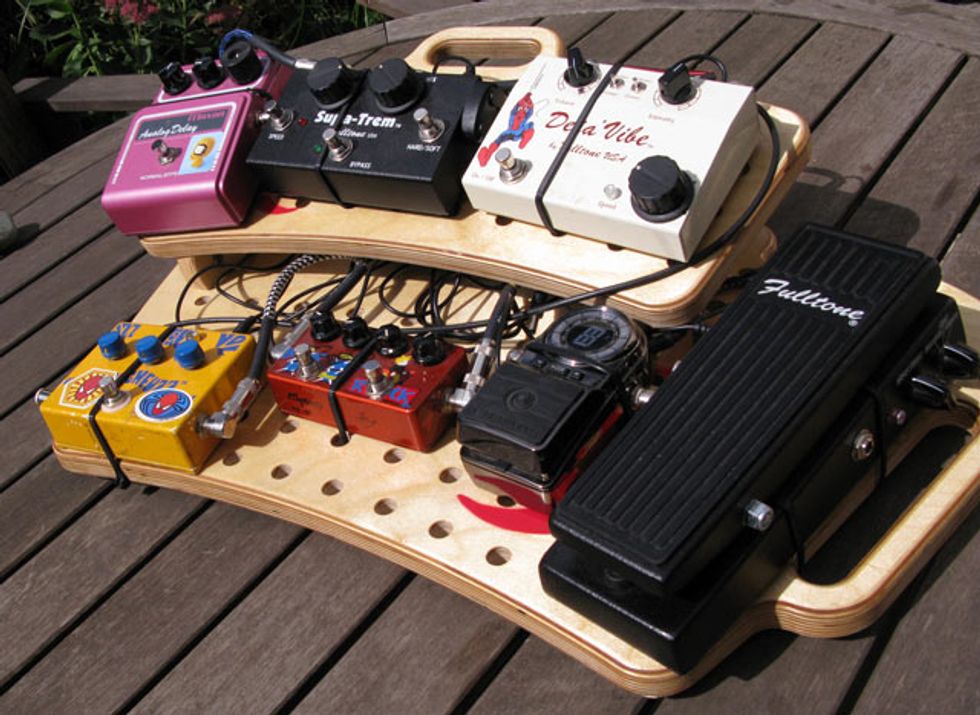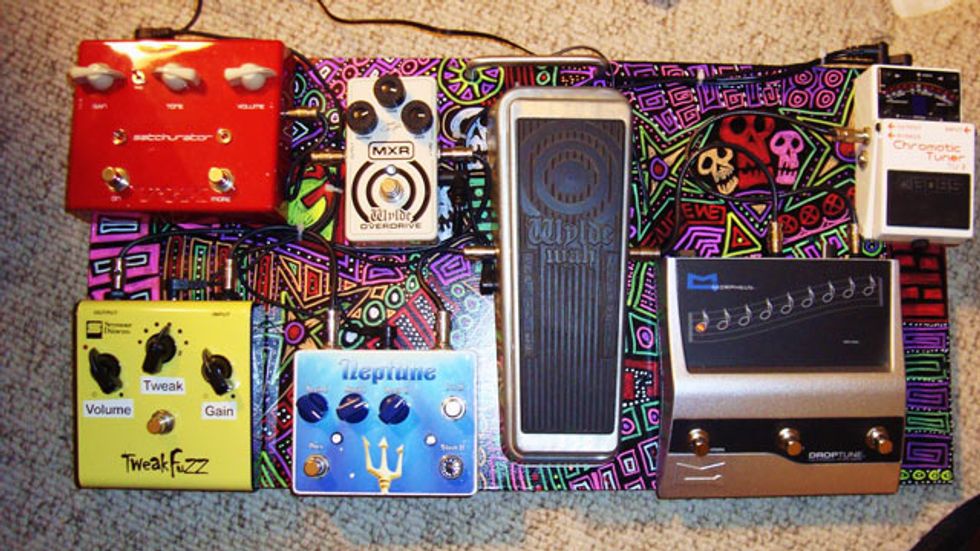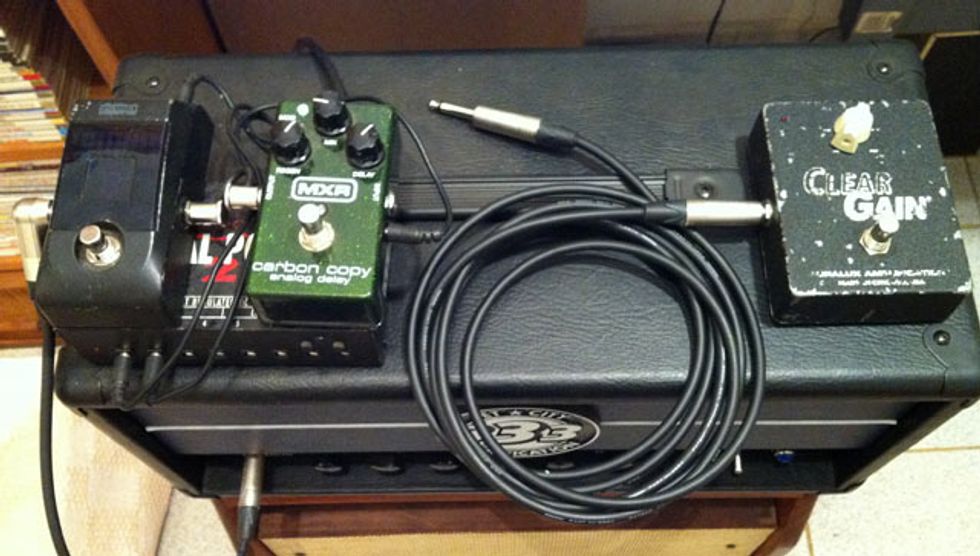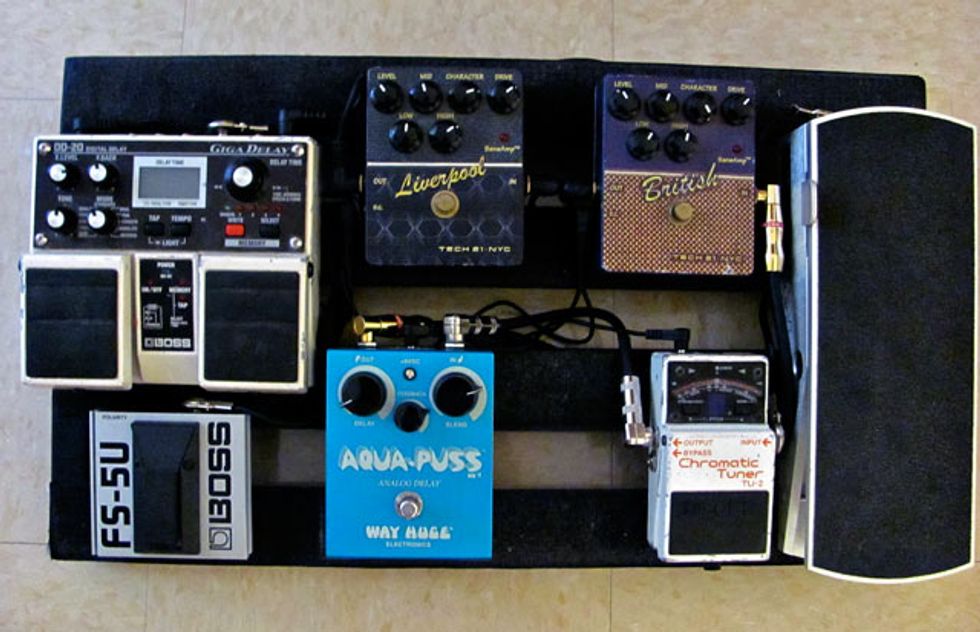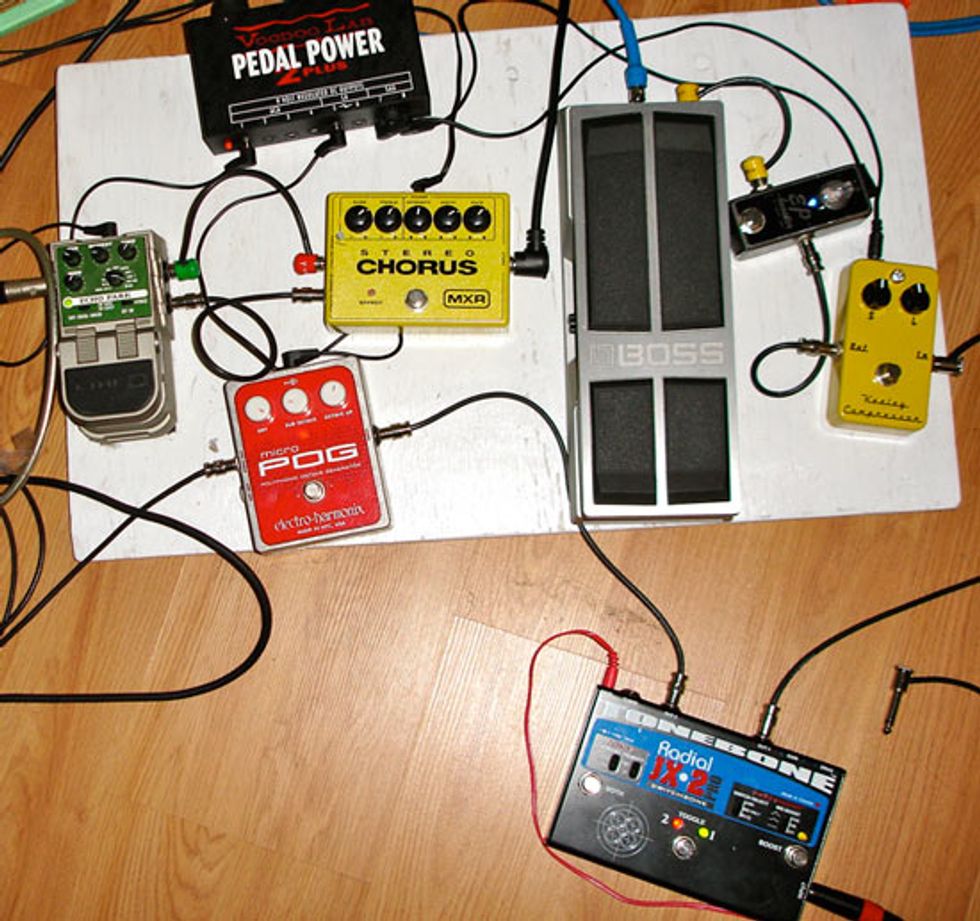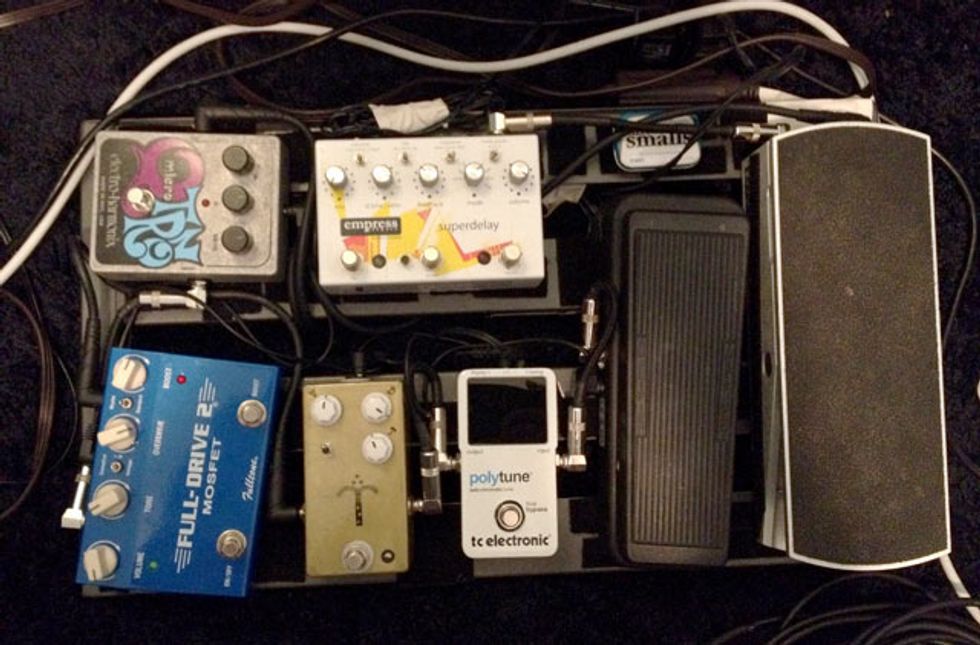 Submit your photos and captions to rebecca@premierguitar.com to be included in our next pedalboards gallery. If you've already submitted your photos, there's no need to resubmit, just keep an eye out for a future gallery.