30 pedalboards used by Premier Guitar readers
"Campbell set up this large board because, he says, ""I've played with so many different projects I got tired of constantly assembling/disassembling my board to suit the gig. My current rock-ish project alone calls for a wide range of tones so I got all my bases covered now in one plug-and play setup."" The signal chain is a Boss FV-500, Boss V-Wah, Boss SD-1 Super Overdrive, Keeley-modded Boss DS-1 Distortion, Xotic RC Booster, Electro-Harmonix POG 2, Original DigiTech Whammy, TC Electronic SCF+, Boss PH-2 Phaser, Diamond Tremolo, MXR Carbon Copy Analog Delay, Ibanez AD9 Analog Delay, Boss DD-5 Digital Delay (Boss FS-5U controls tempo on DD-5), Boss RV-5 Digital Reverb, and Roland JC-120. The board is a Pedaltrain PT-Pro with hard case, powered by Voodoo Labs Pedal Power 2 and Pedal Power 2 Plus, wired with Planet Waves Cablestation."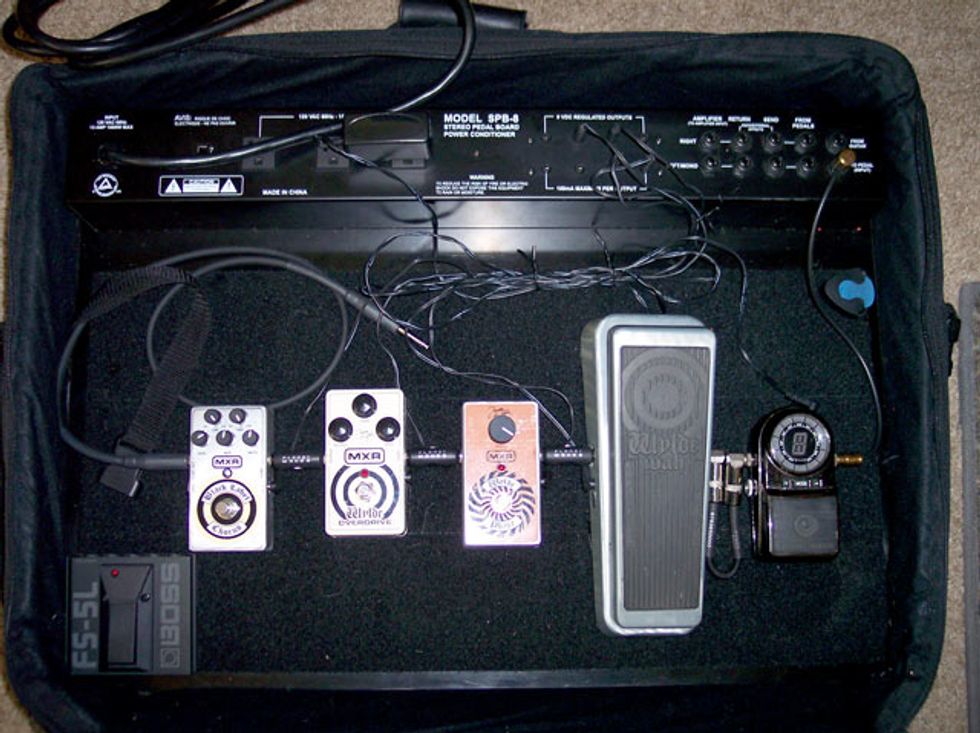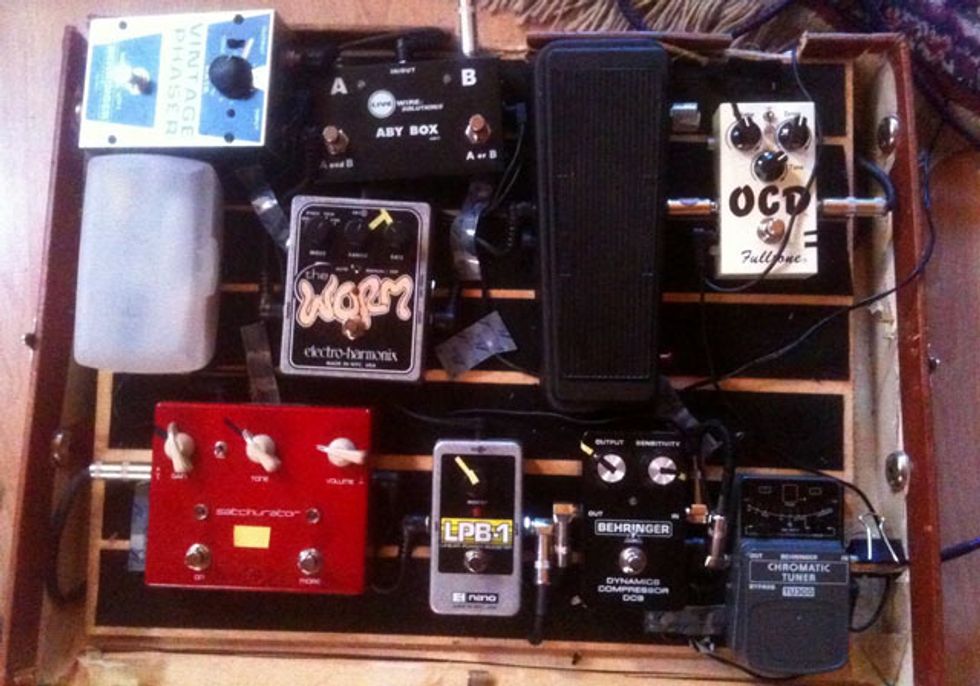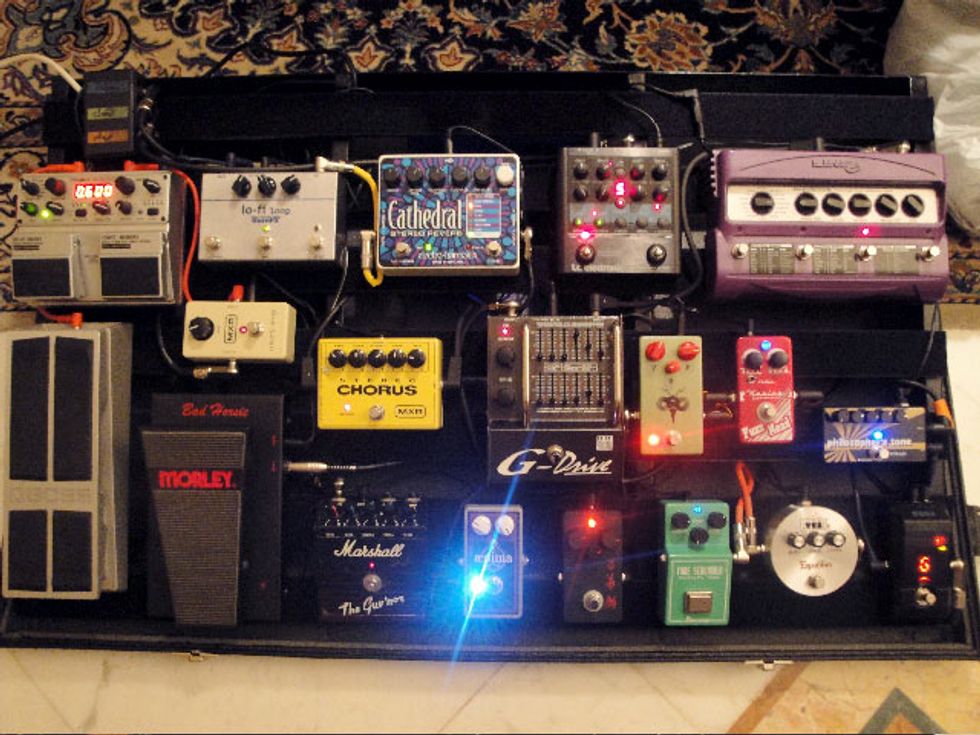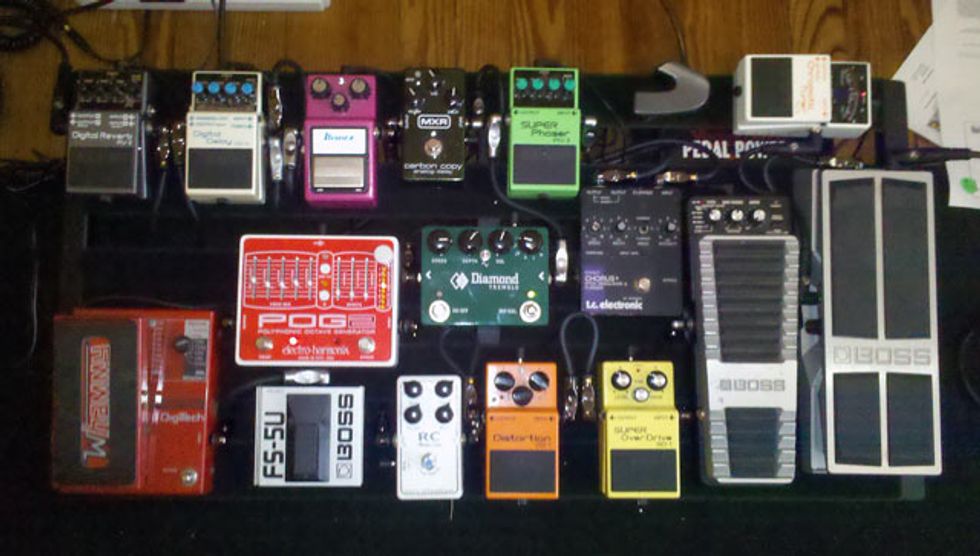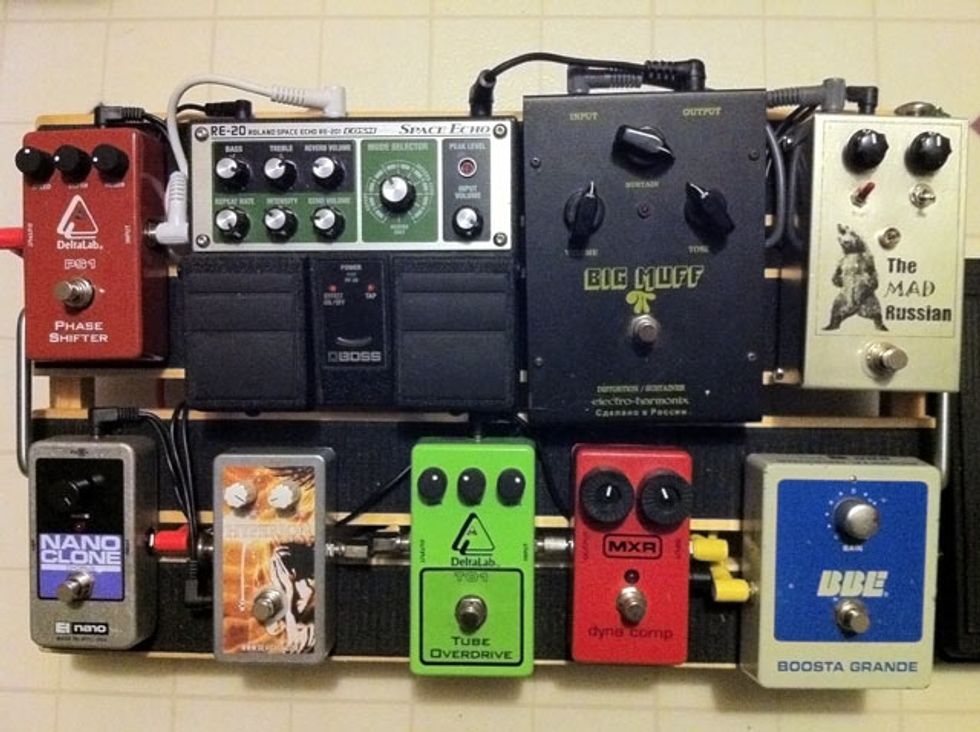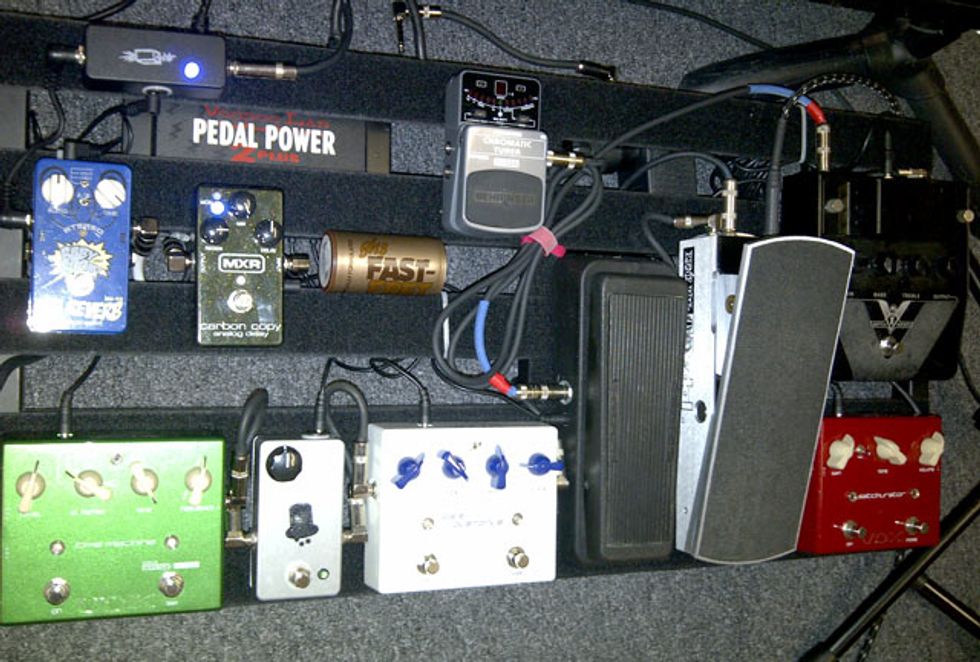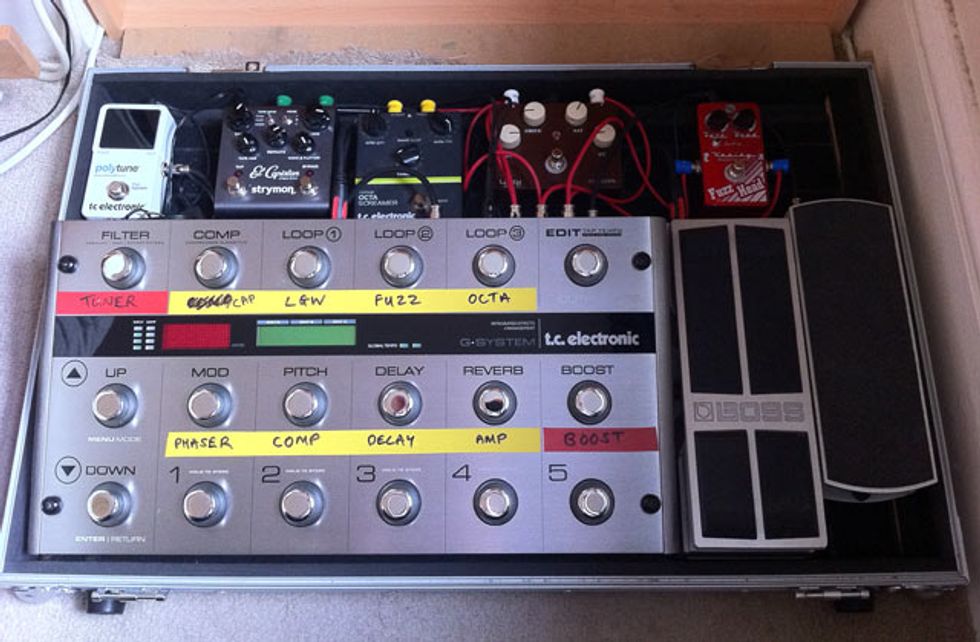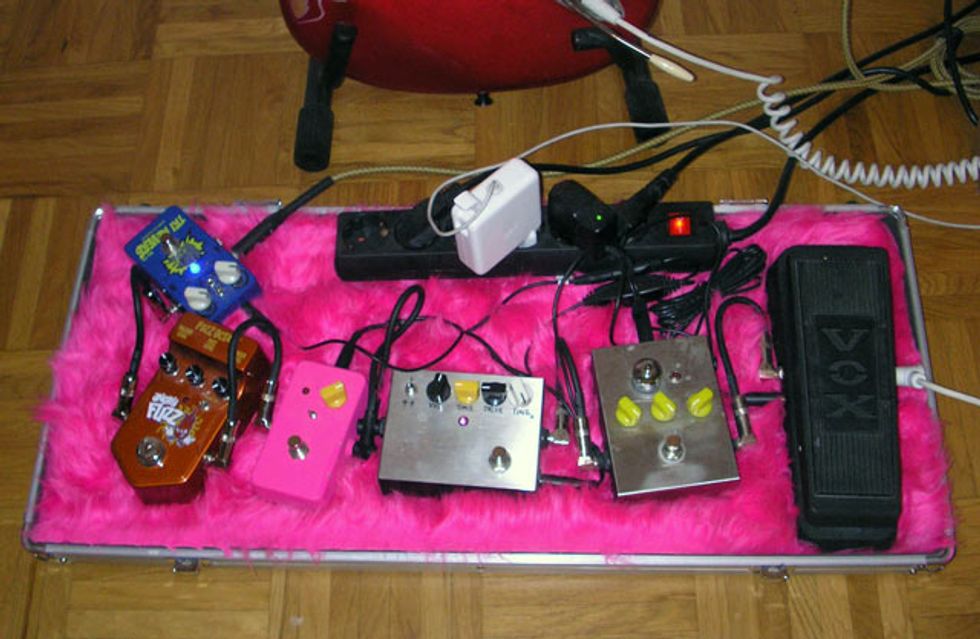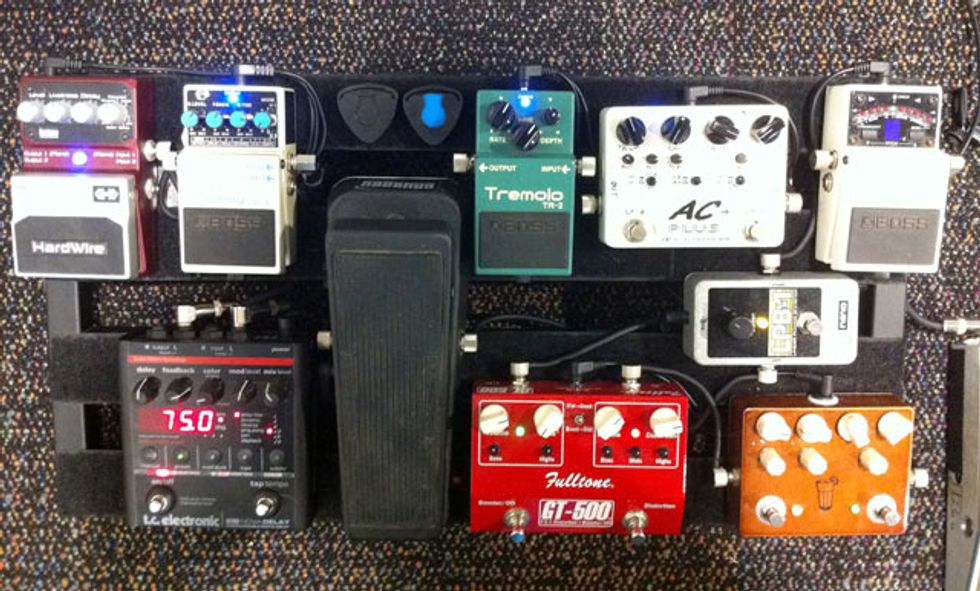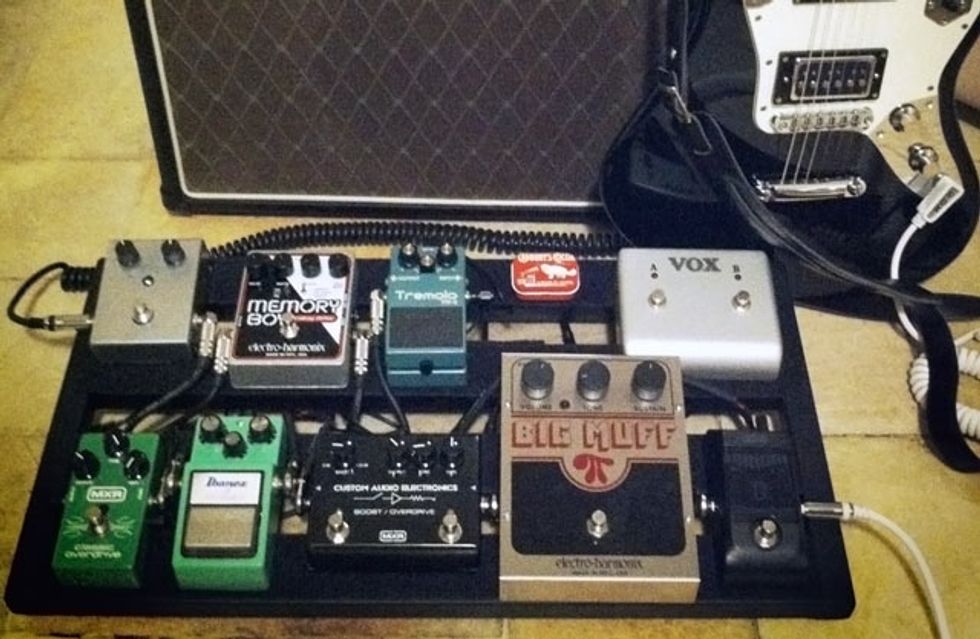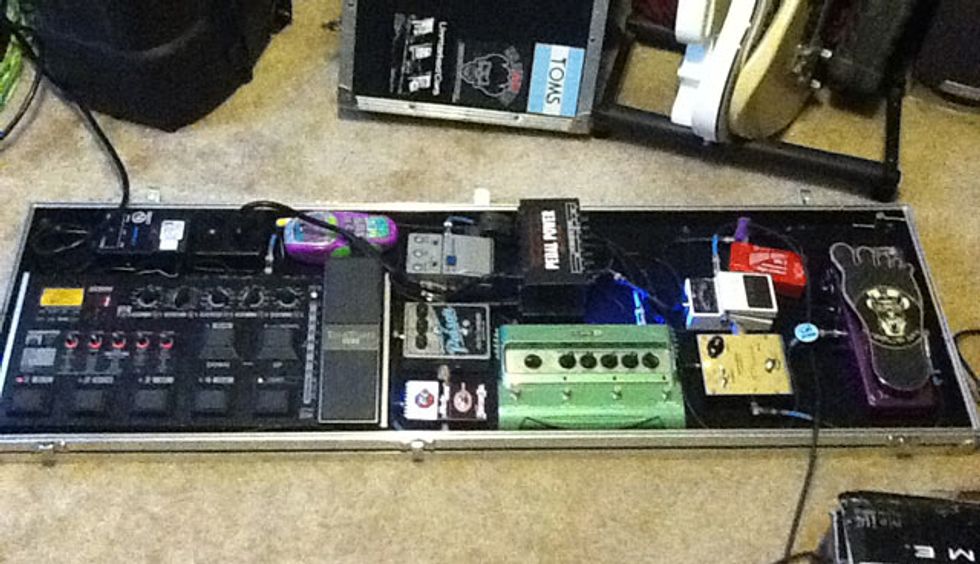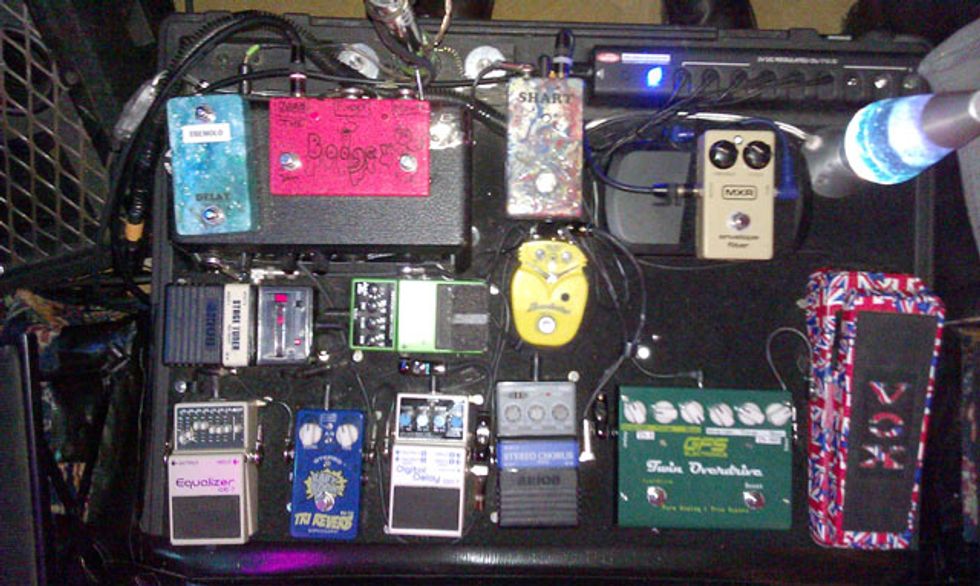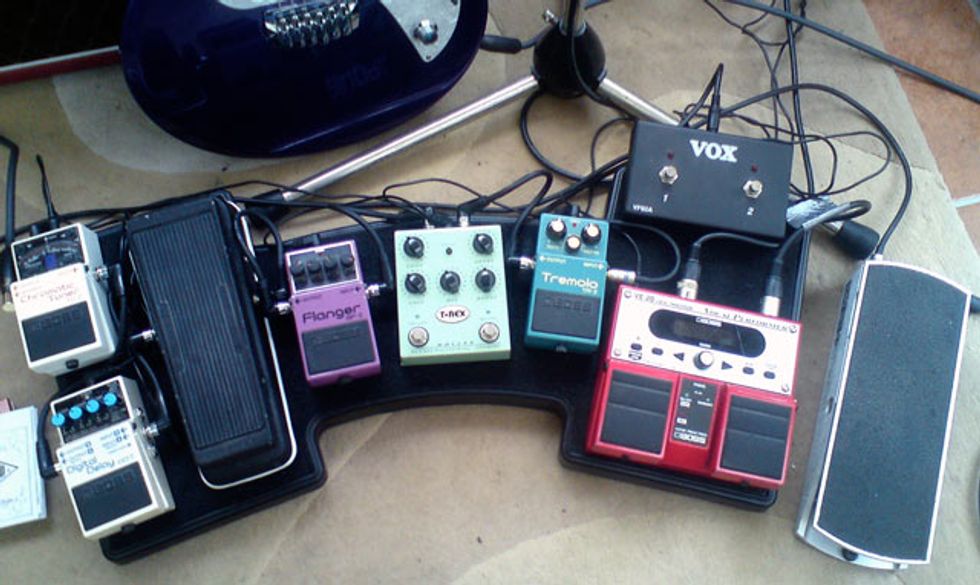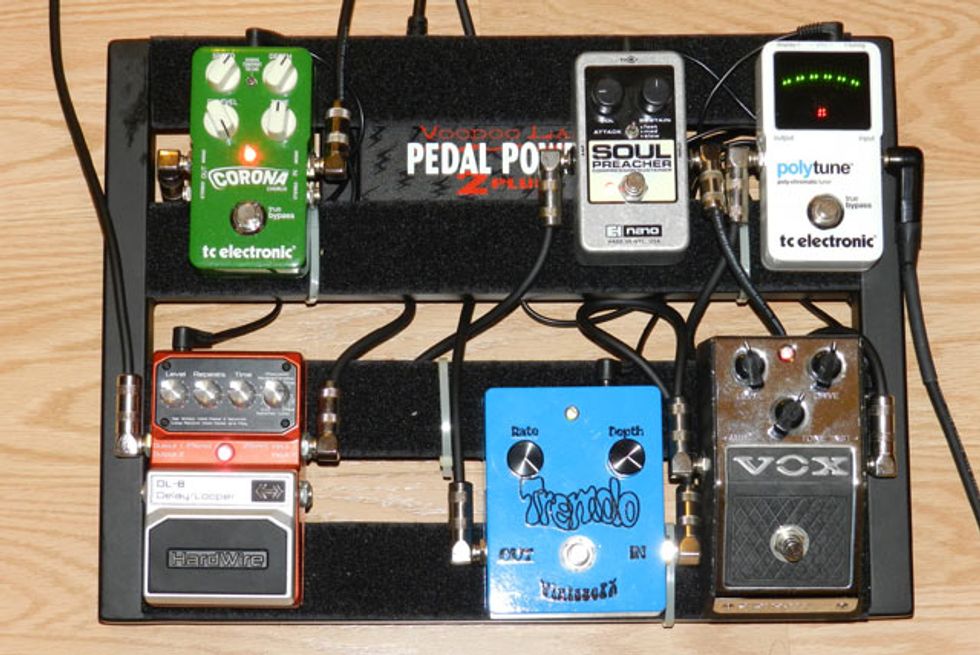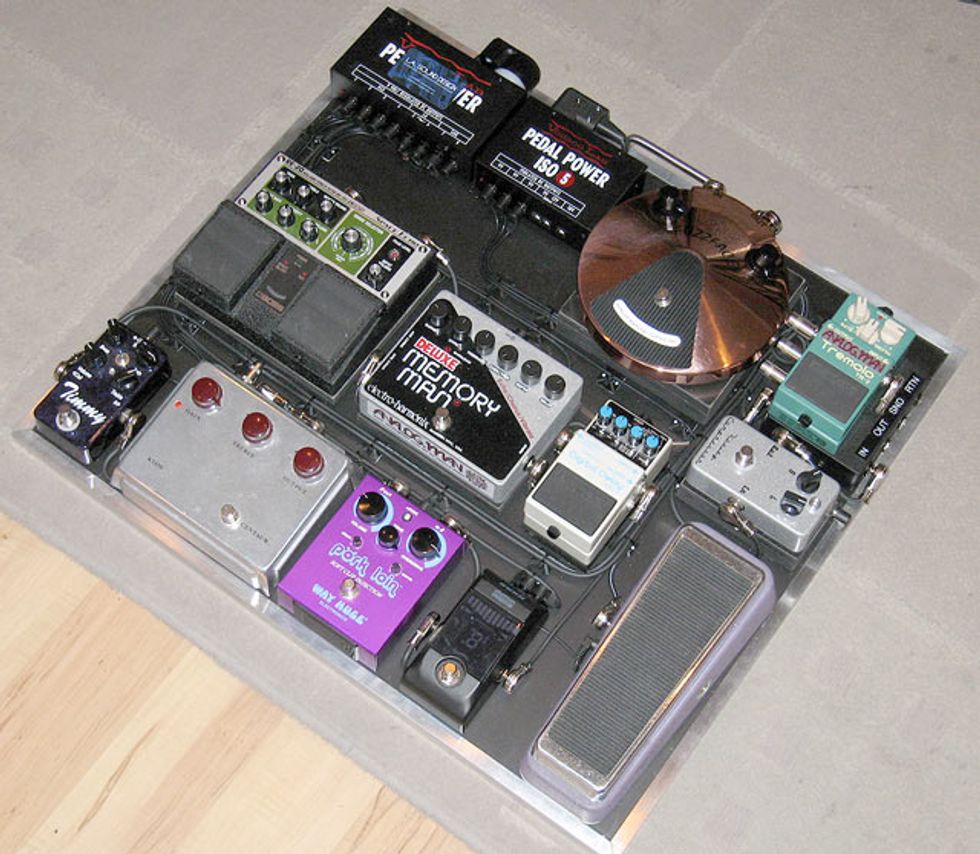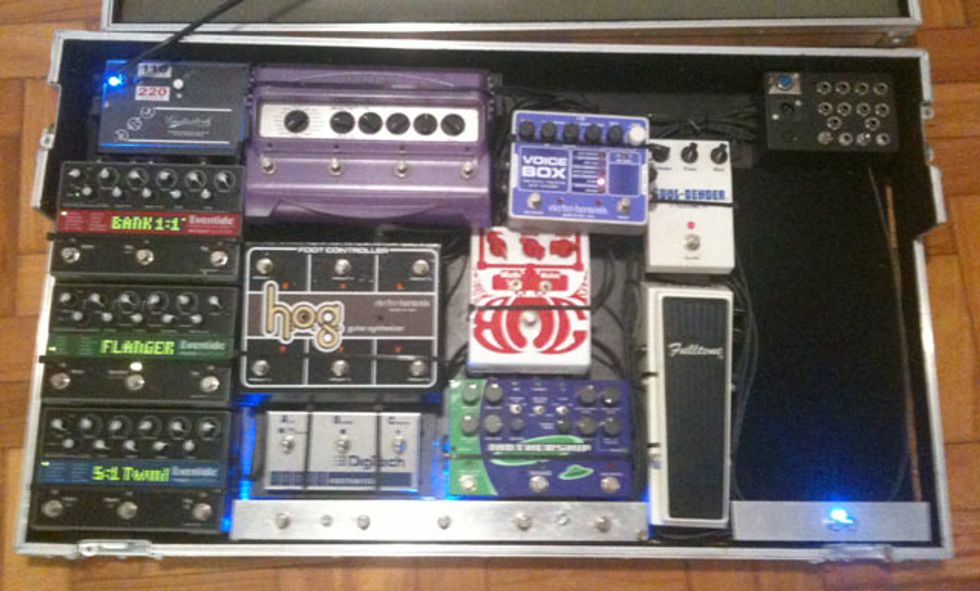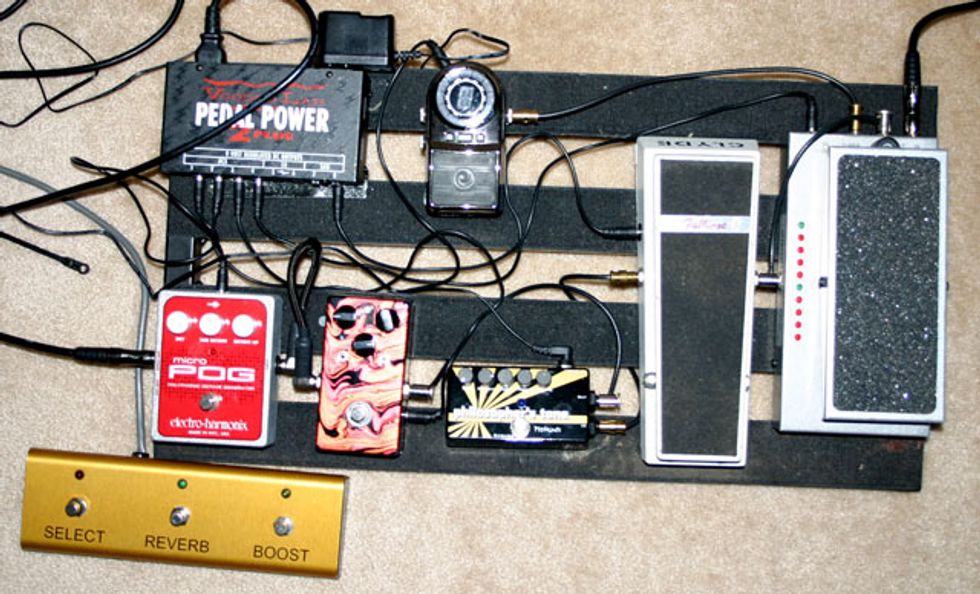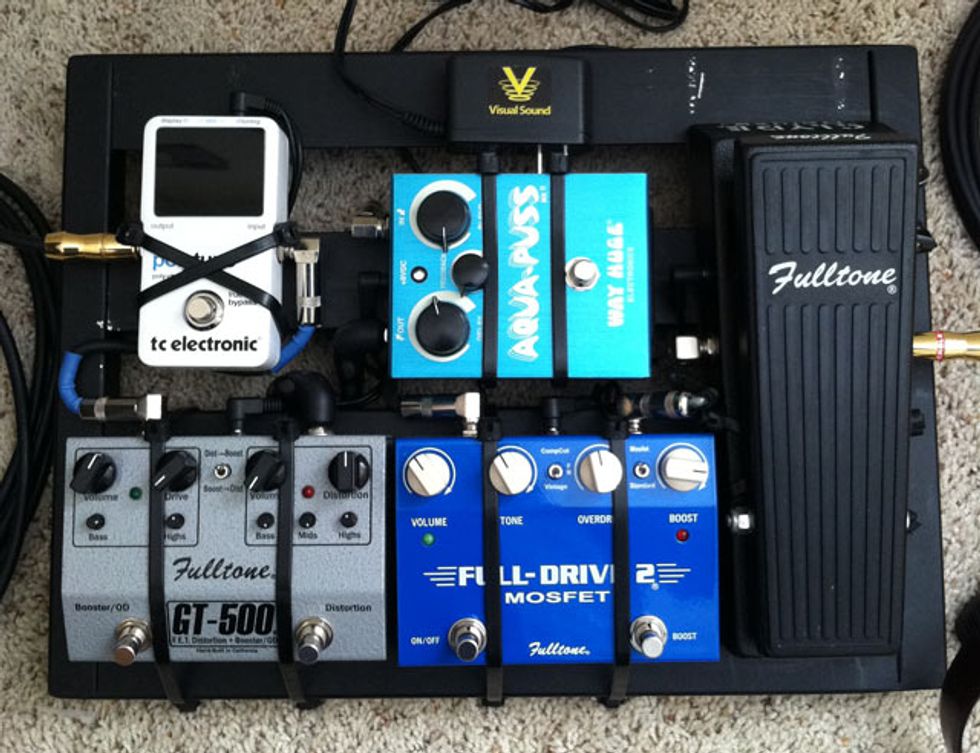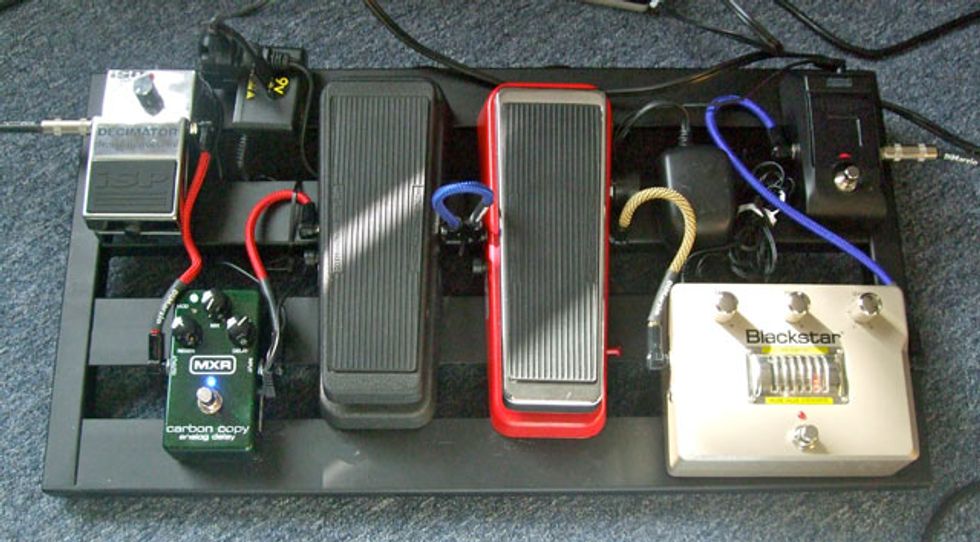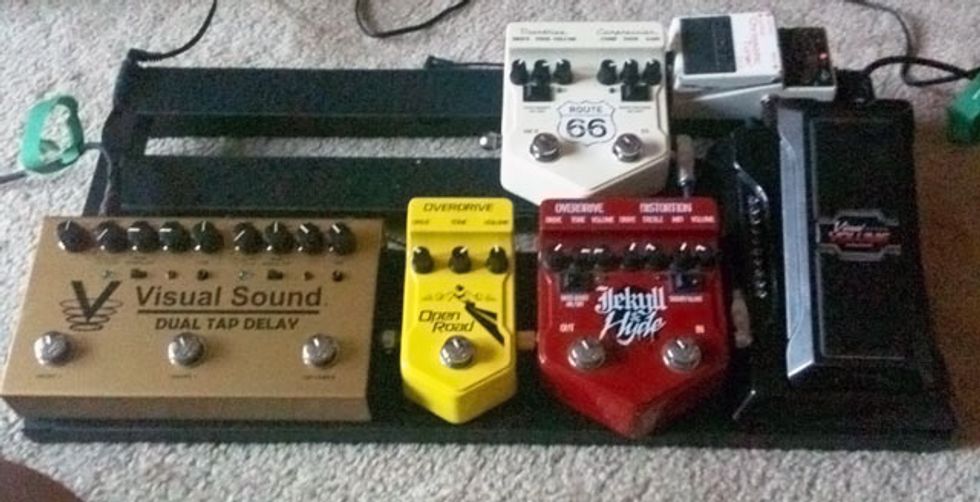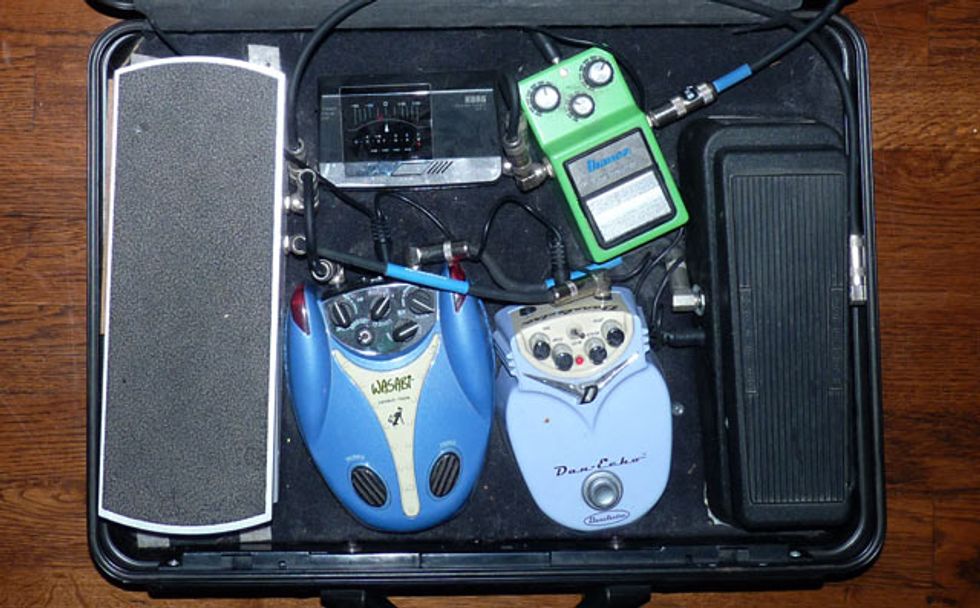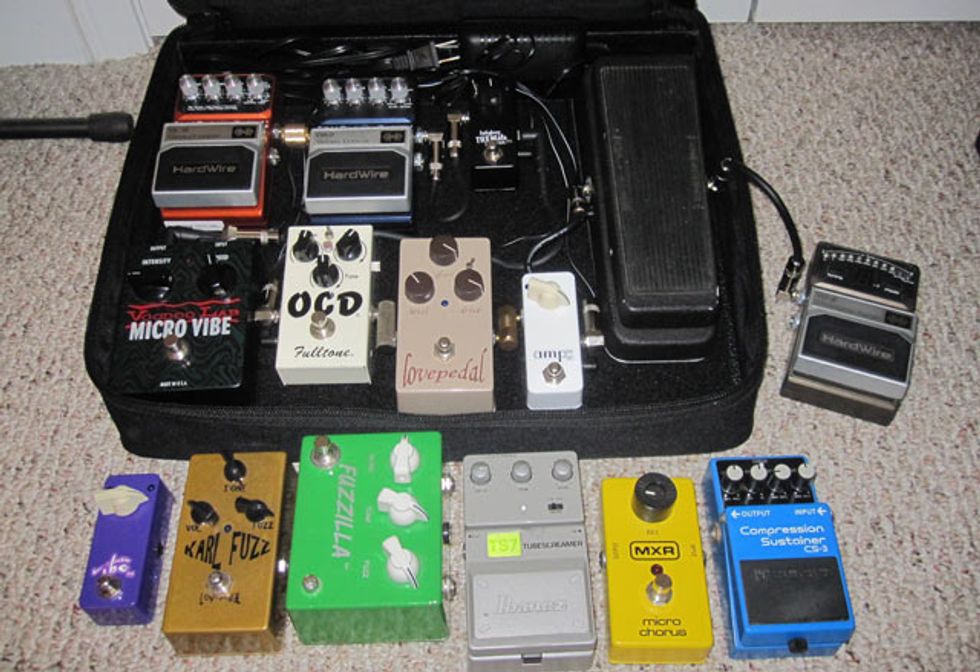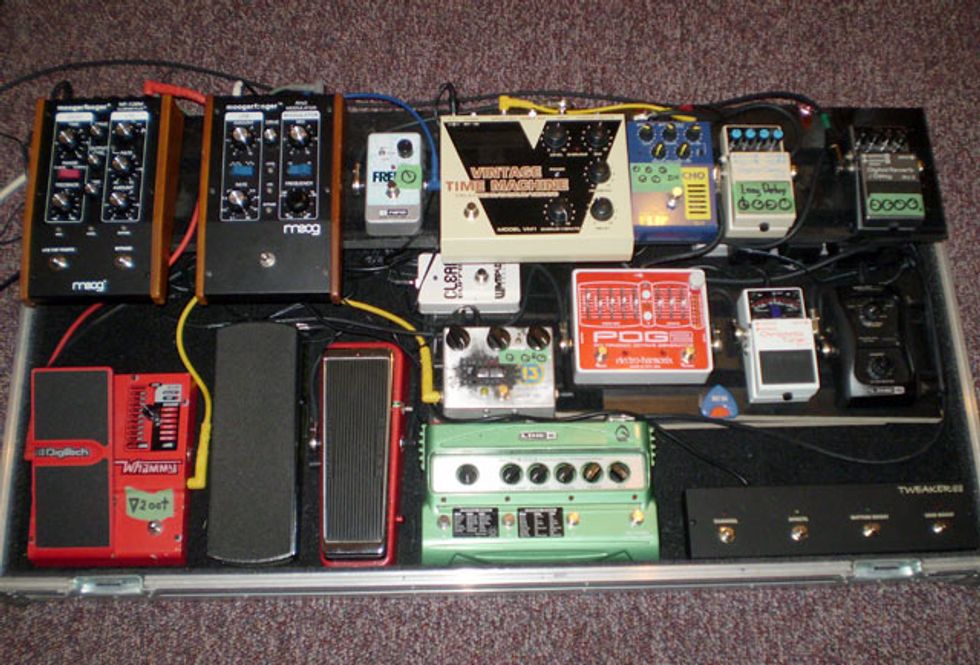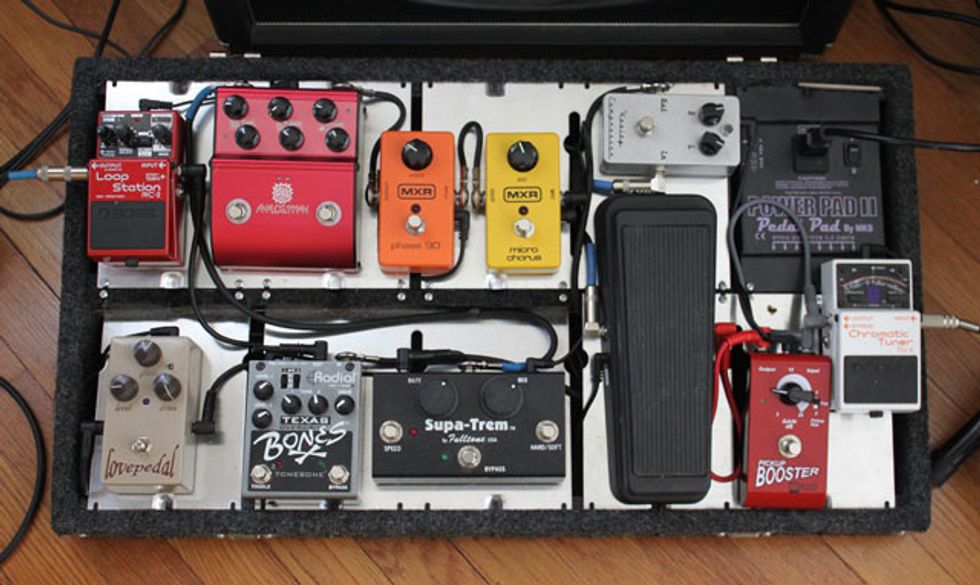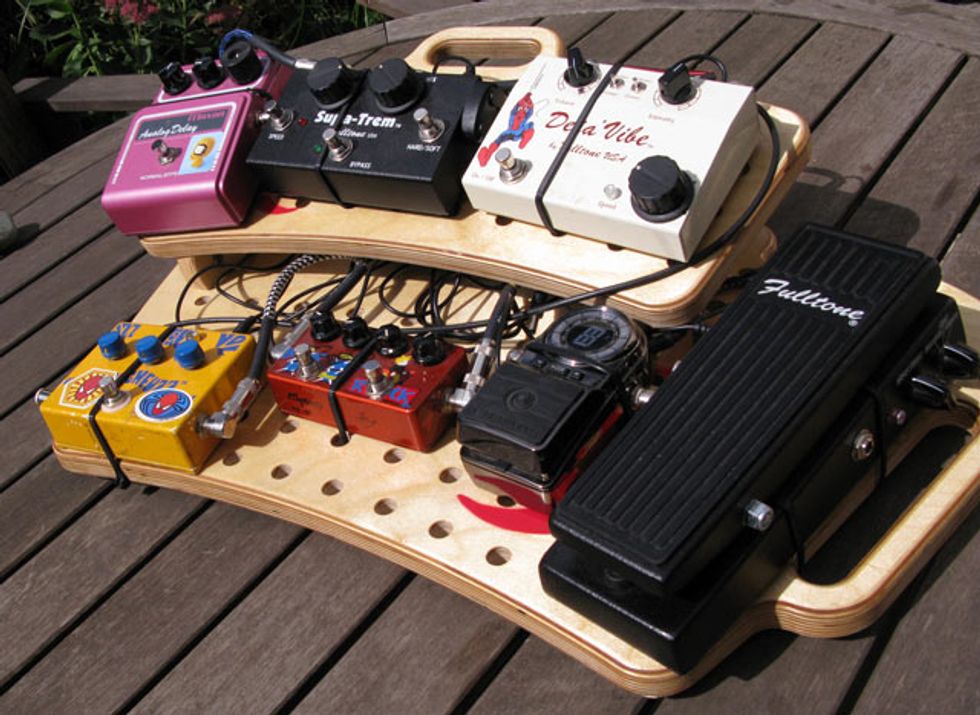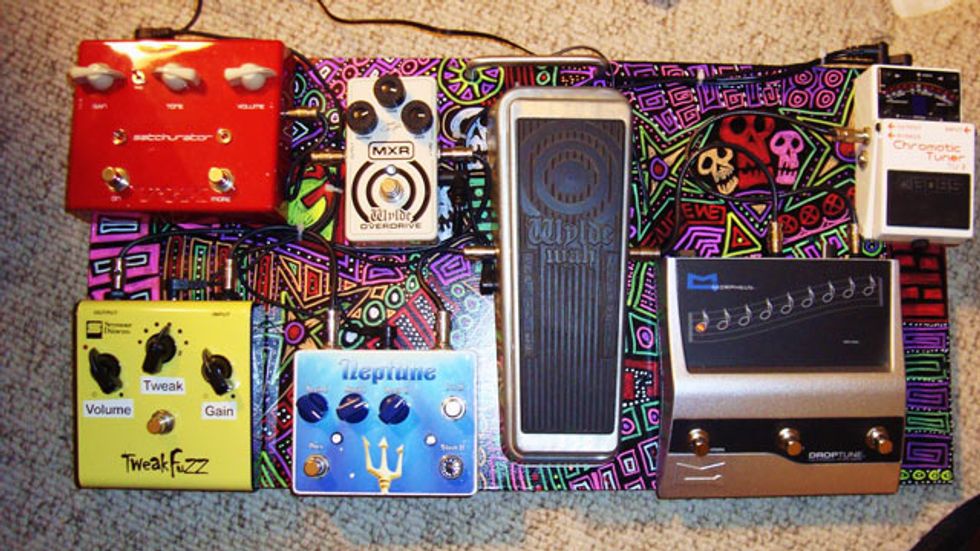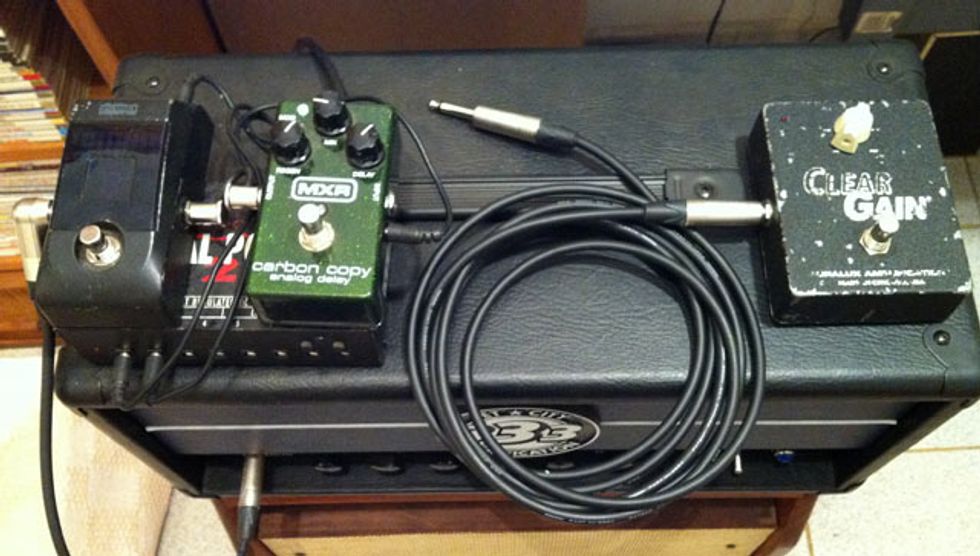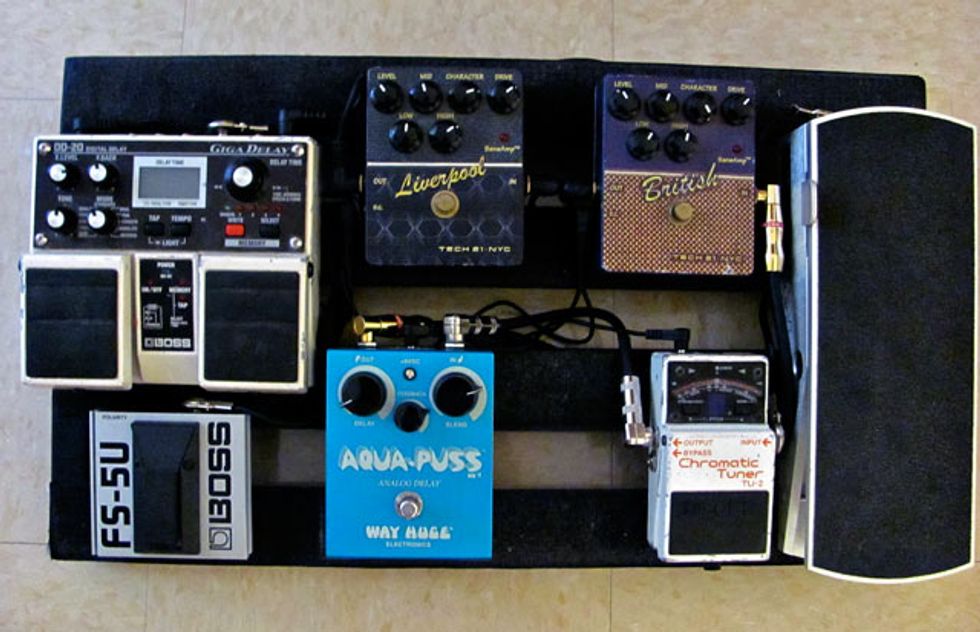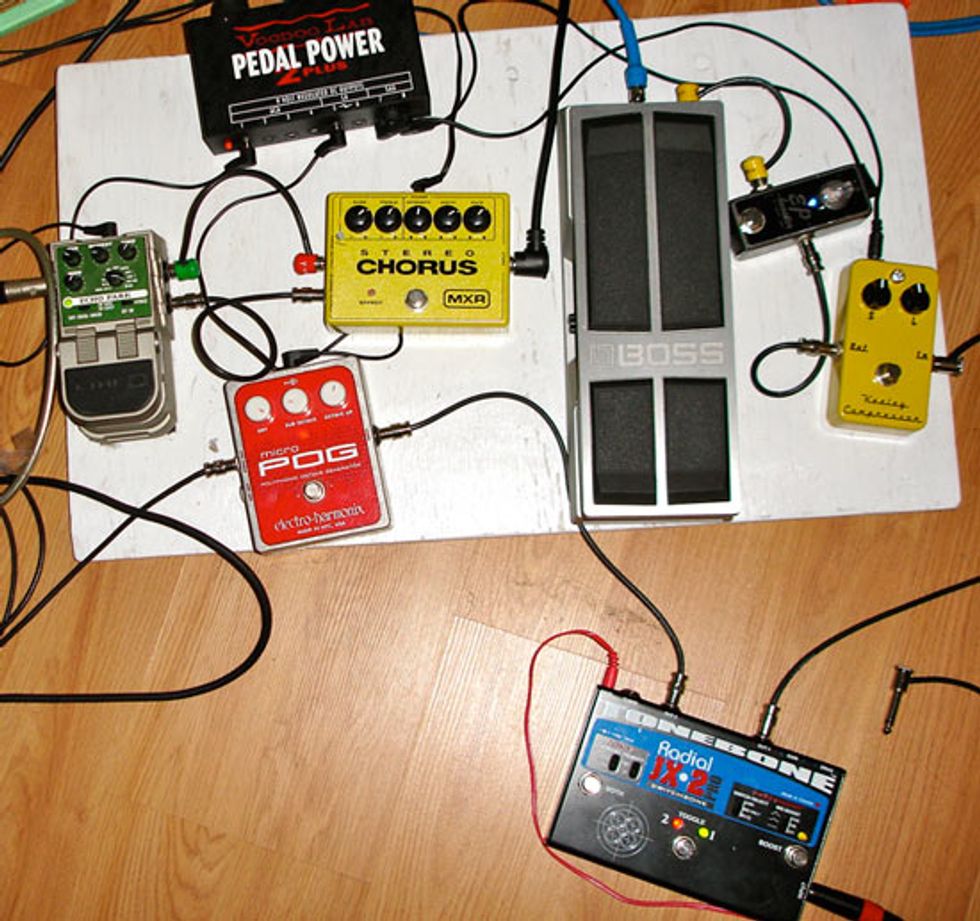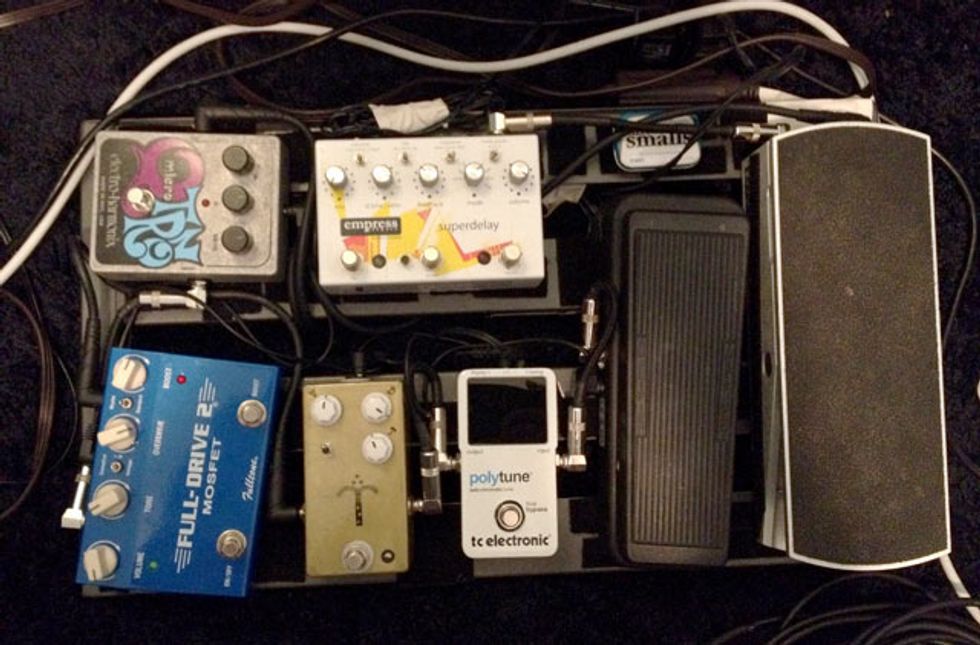 Submit your photos and captions to rebecca@premierguitar.com to be included in our next pedalboards gallery. If you've already submitted your photos, there's no need to resubmit, just keep an eye out for a future gallery.