GALLERY: Show Us Your Gear - Unique Instruments II
Even more custom-built, handmade, and oddball gear from Premier Guitar readers.
"Bush stripped this ""previously nasty"" 1970s Fender 6-watt Silverface Champ to its chassis and rebuilt the cabinet, circuitry, and components. The cabinet is marine birch with purple heartwood faceplate and vintage oxblood grille cloth. He replaced the tubes and rectifier with Tung-Sol ones, added vintage Fender cream control knobs and leather handle, a toggle switch, and blue power light. The cabinet is loaded with a Weber Vintage Series 8"" Alnico speaker."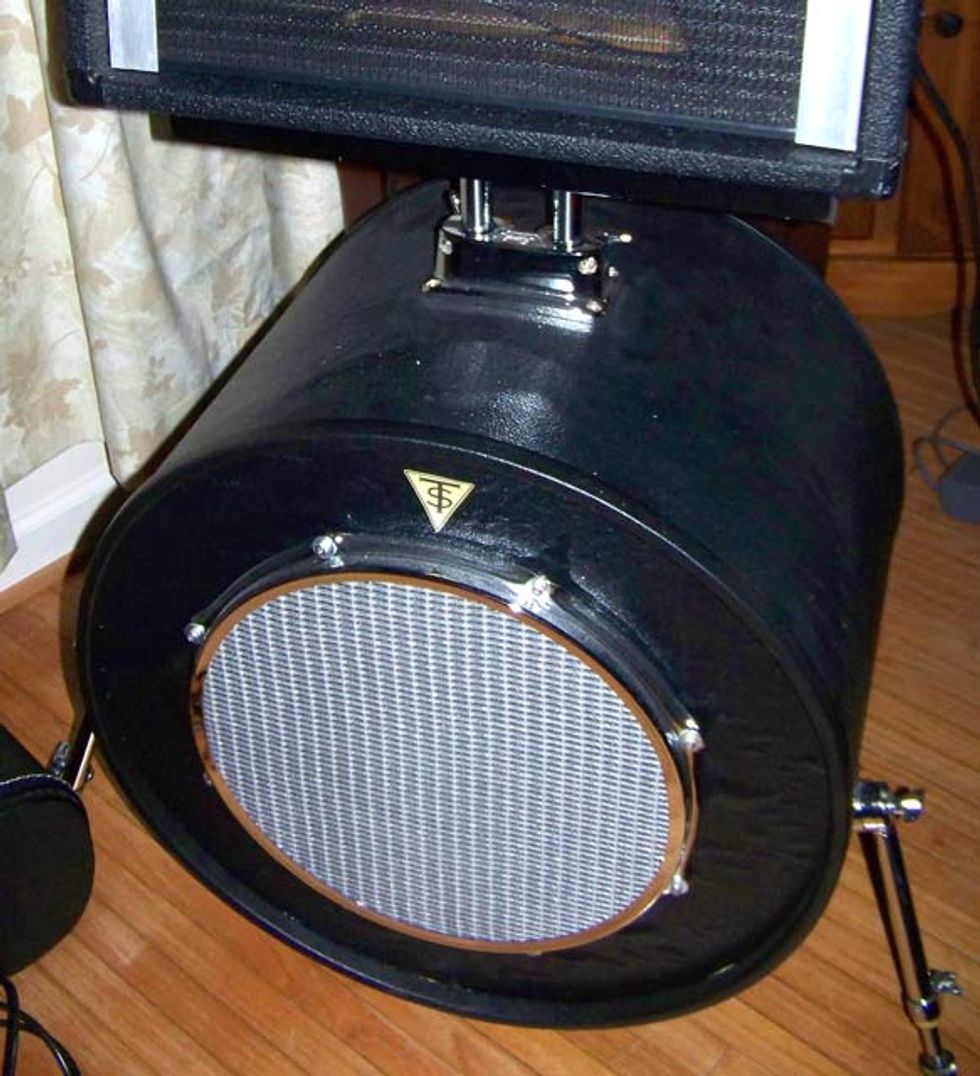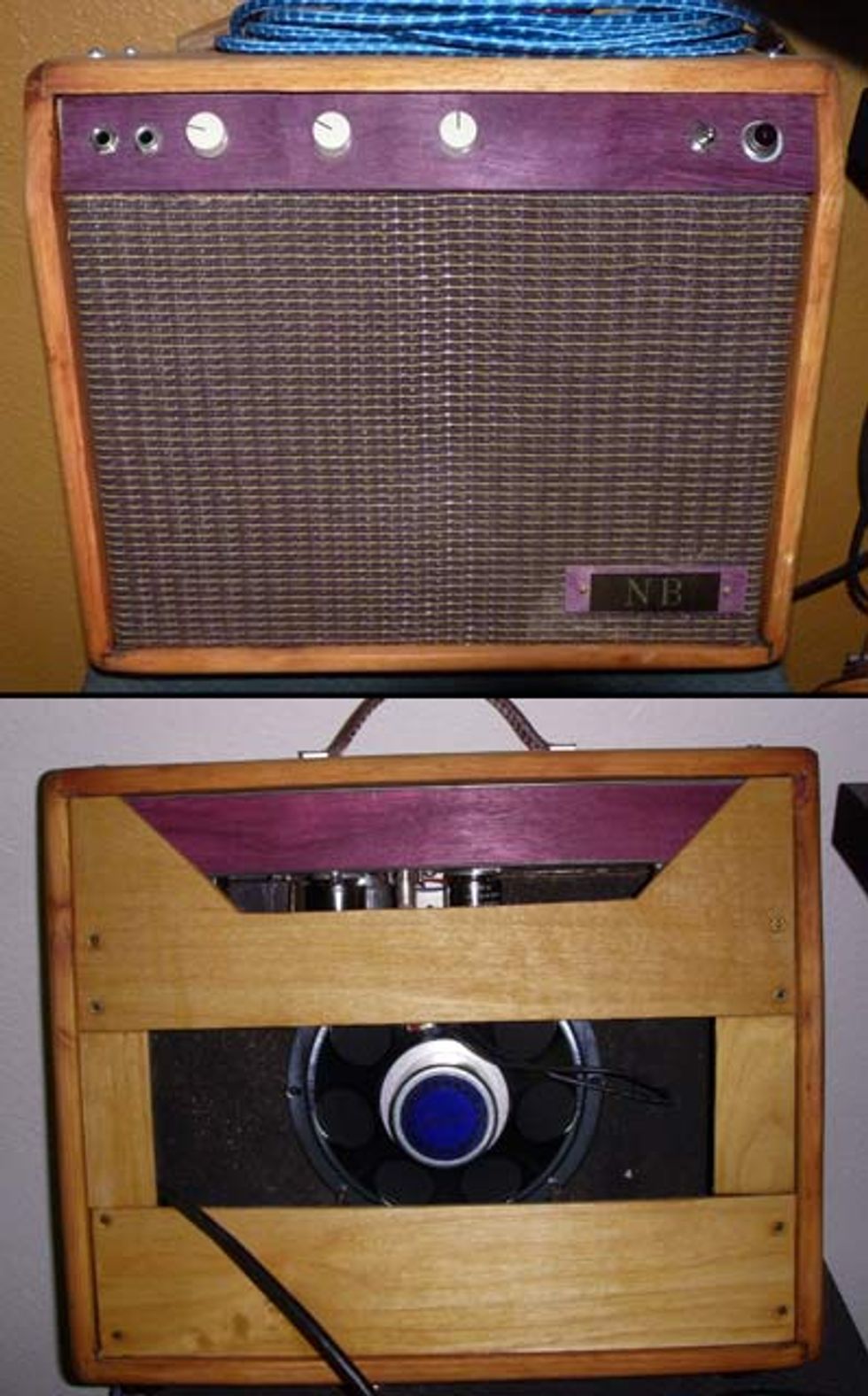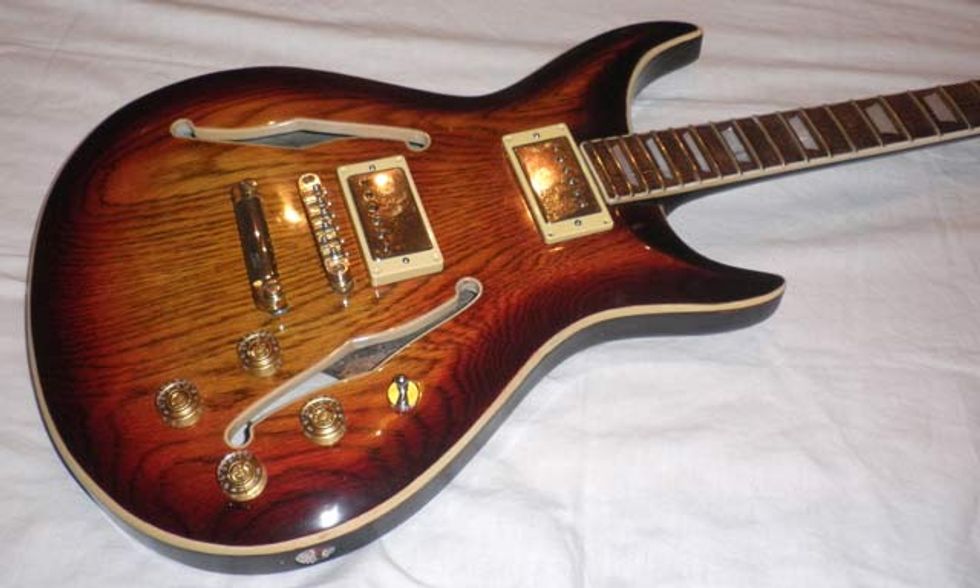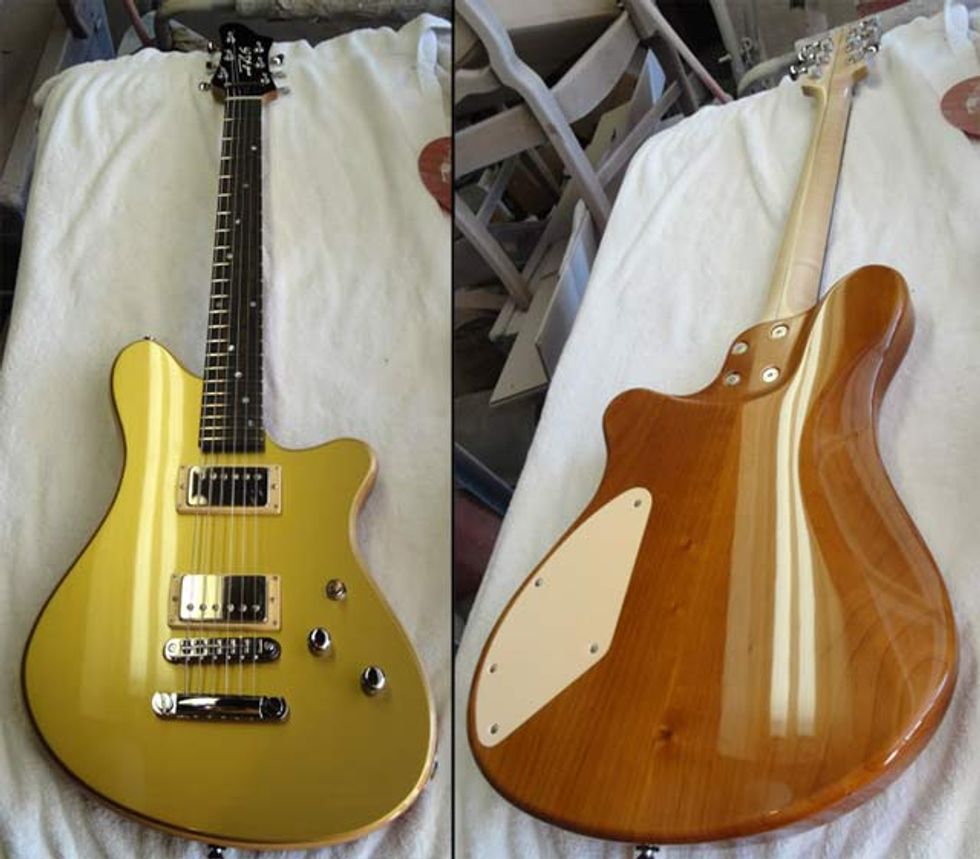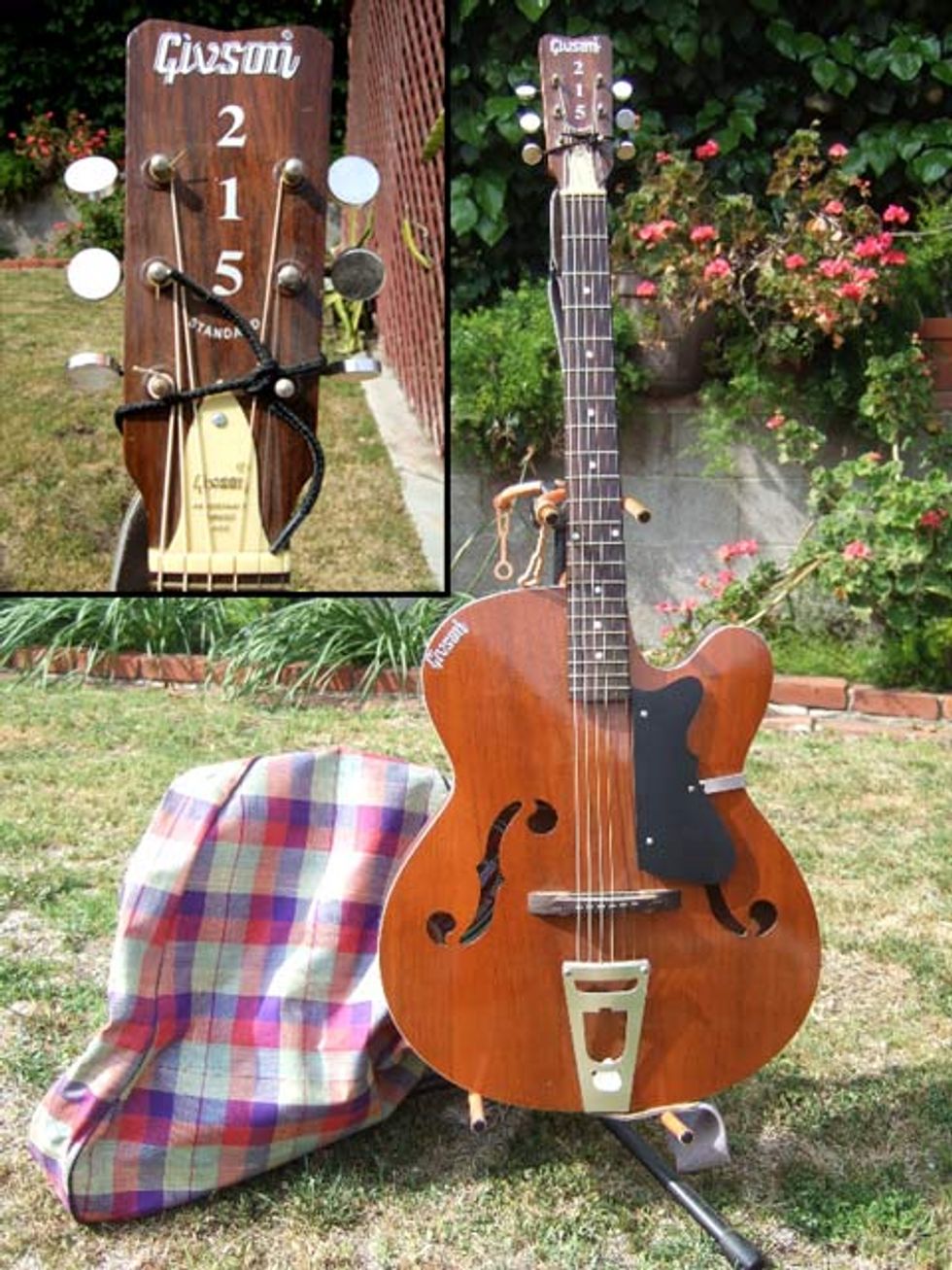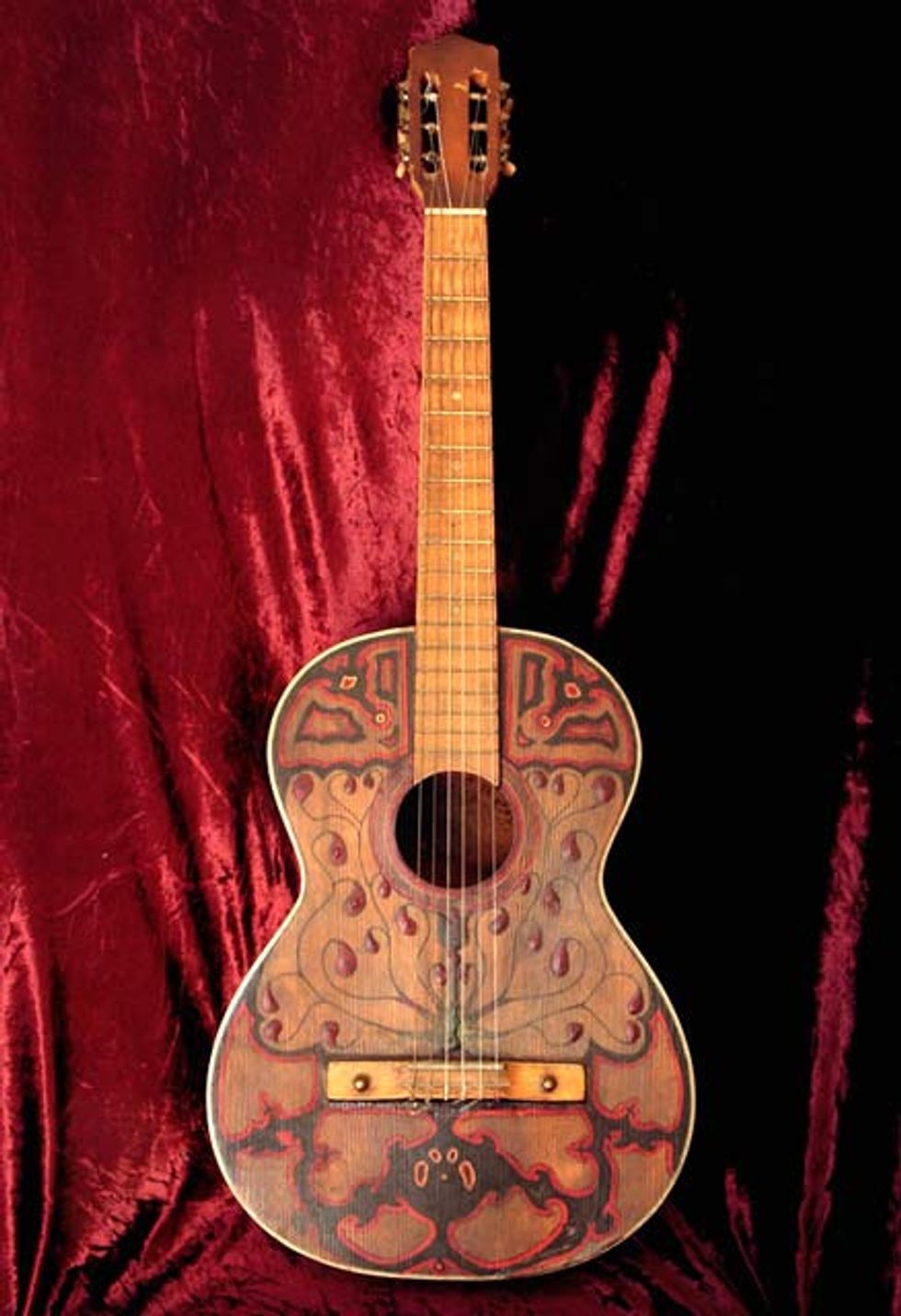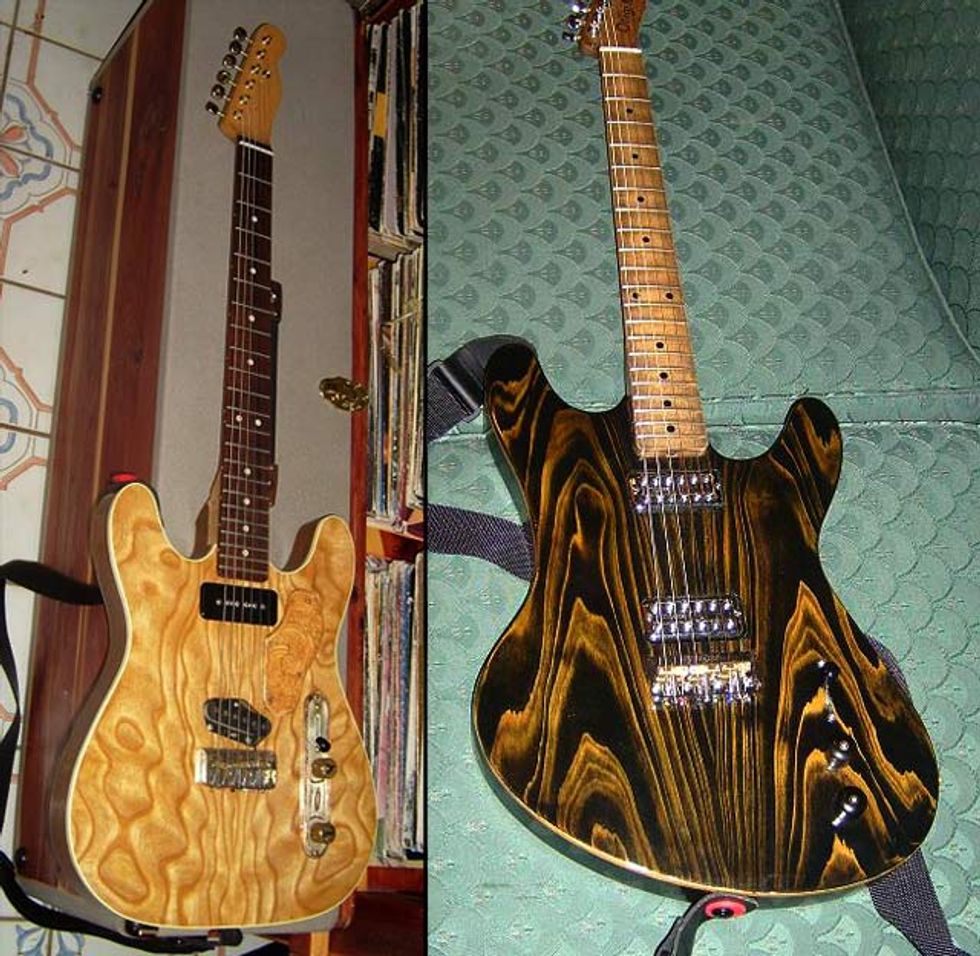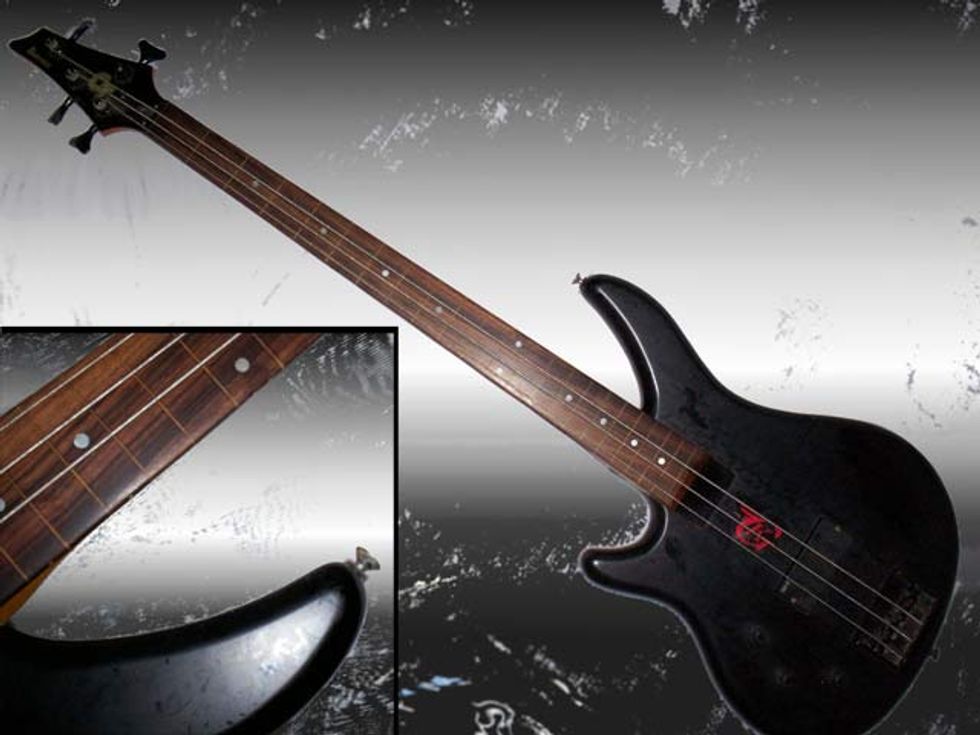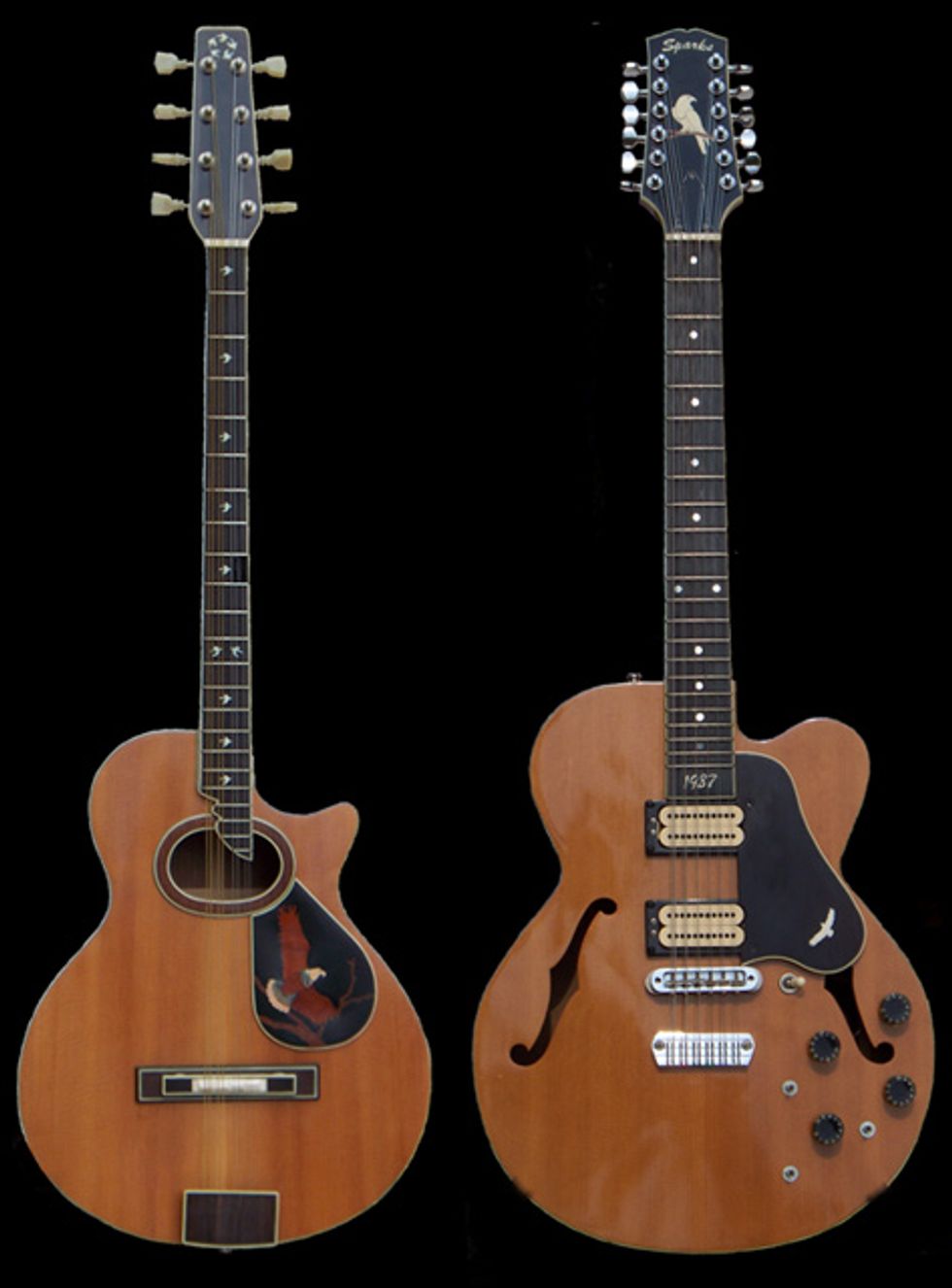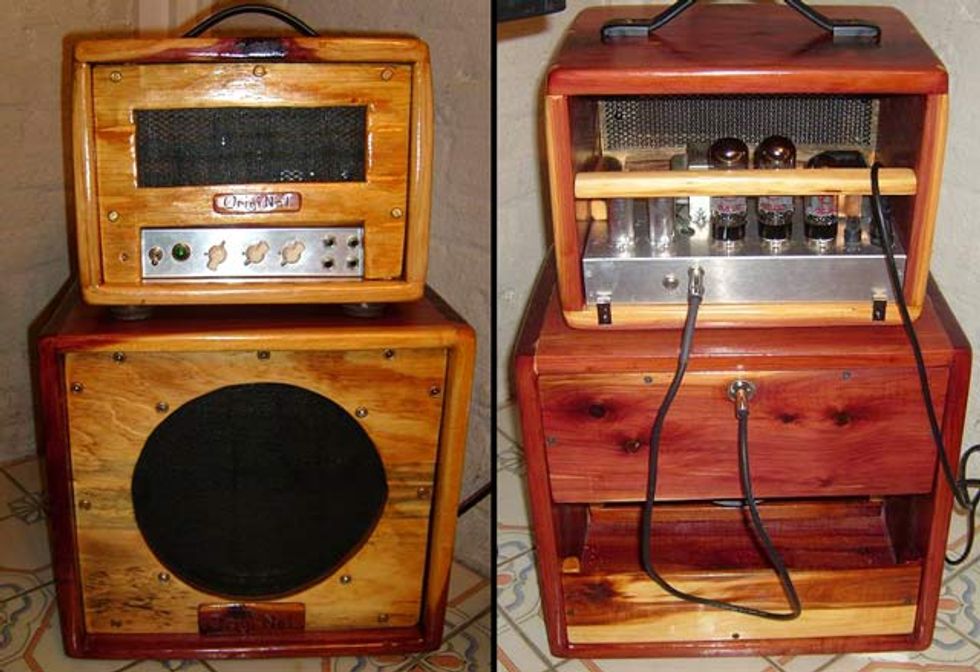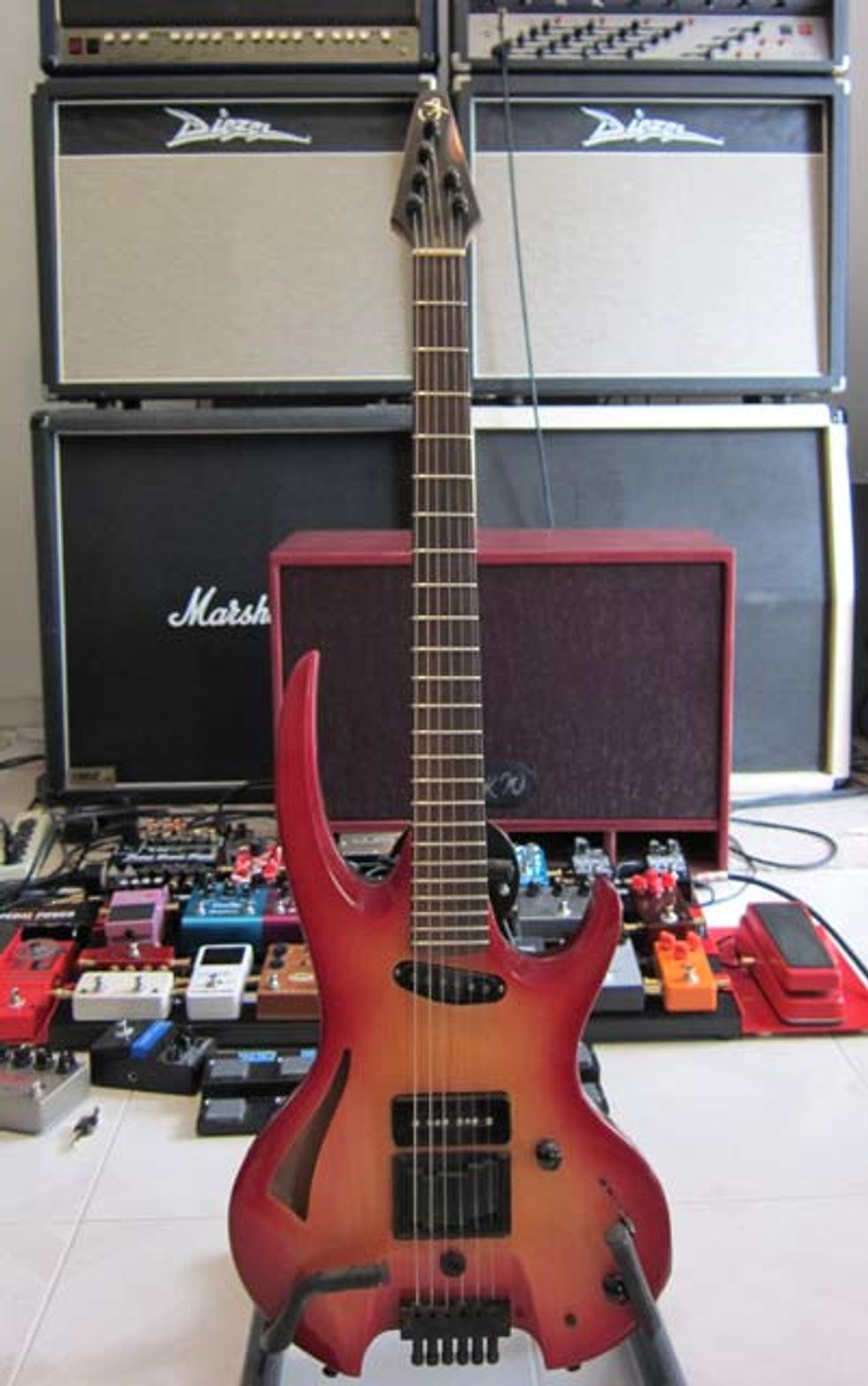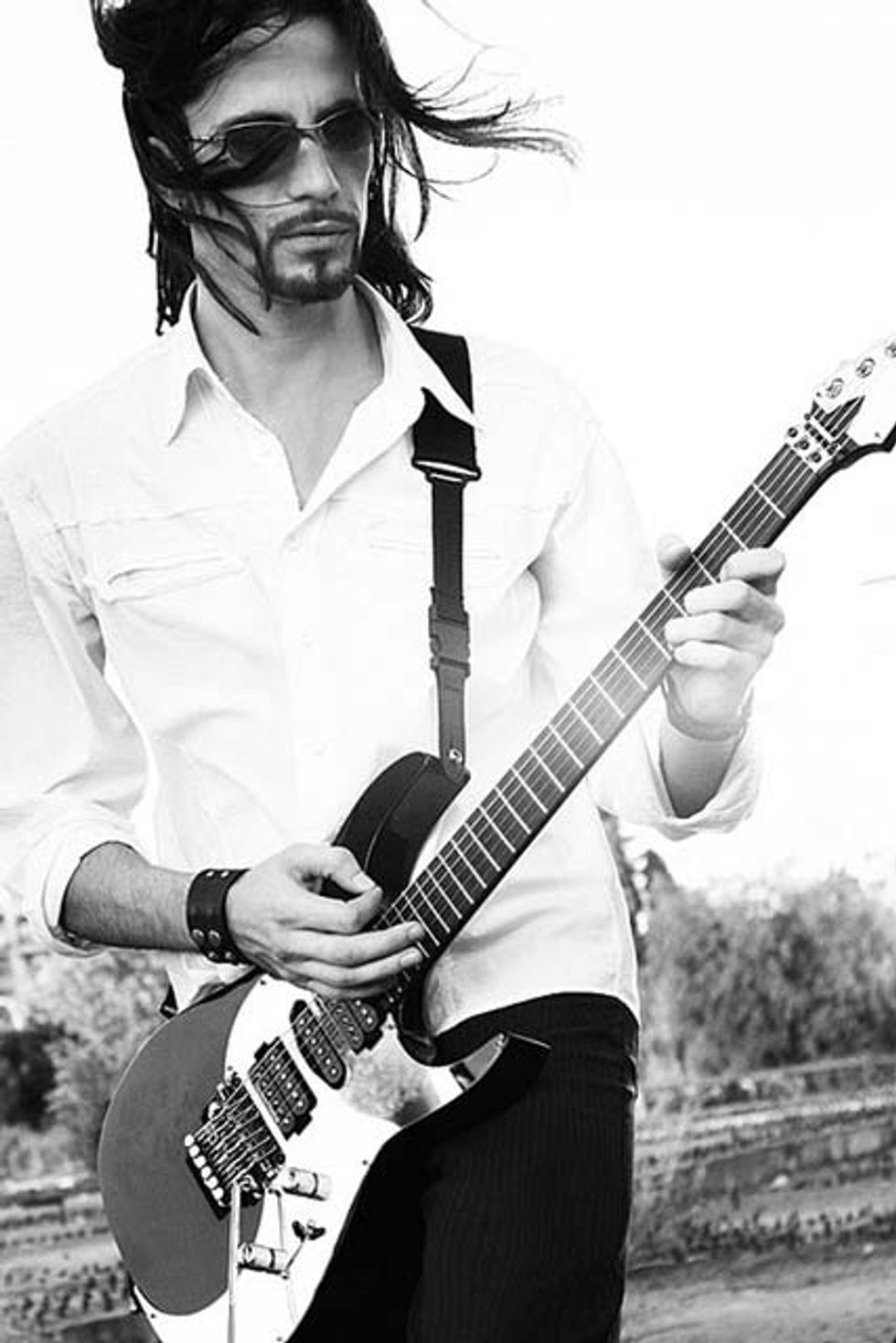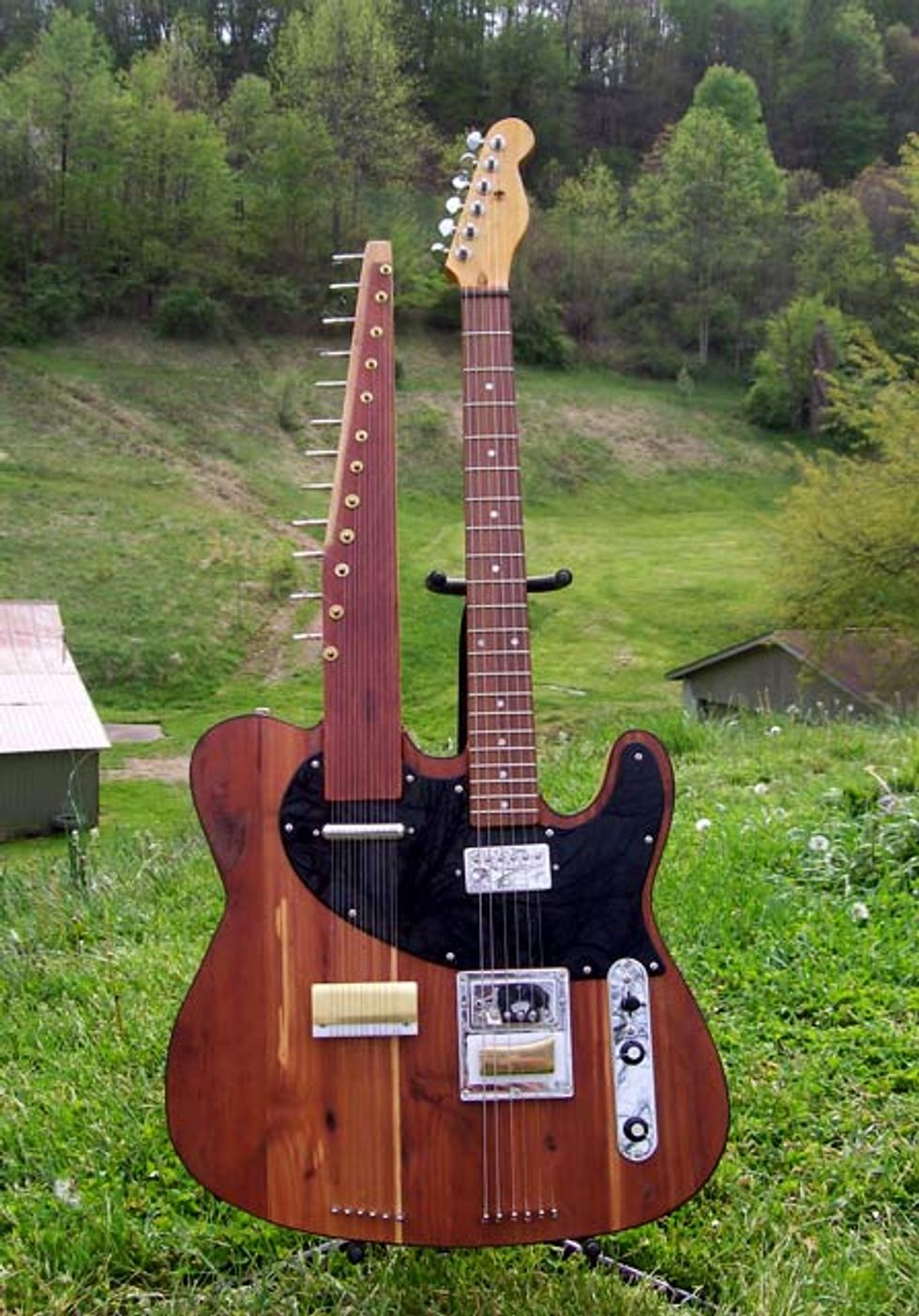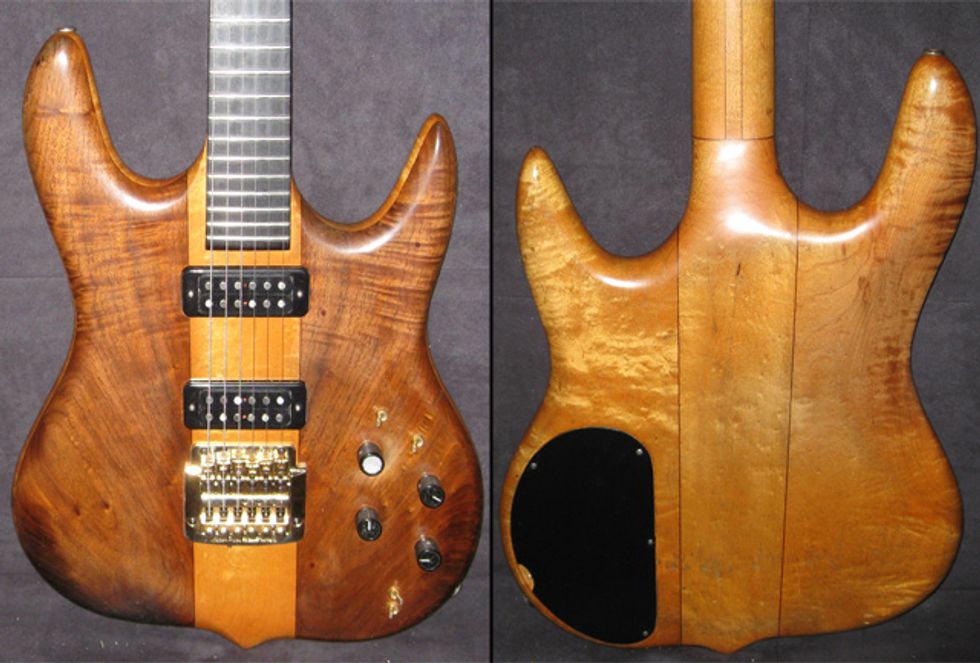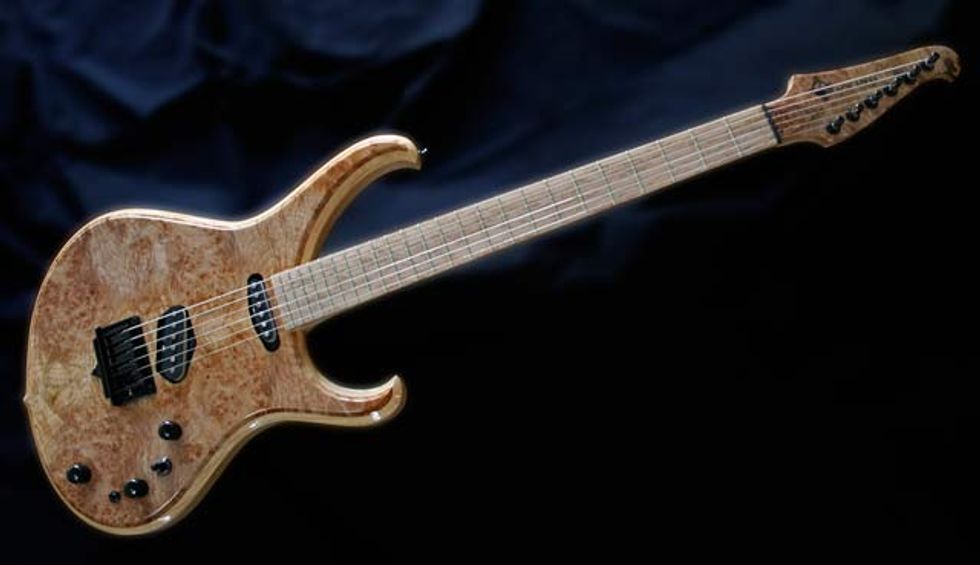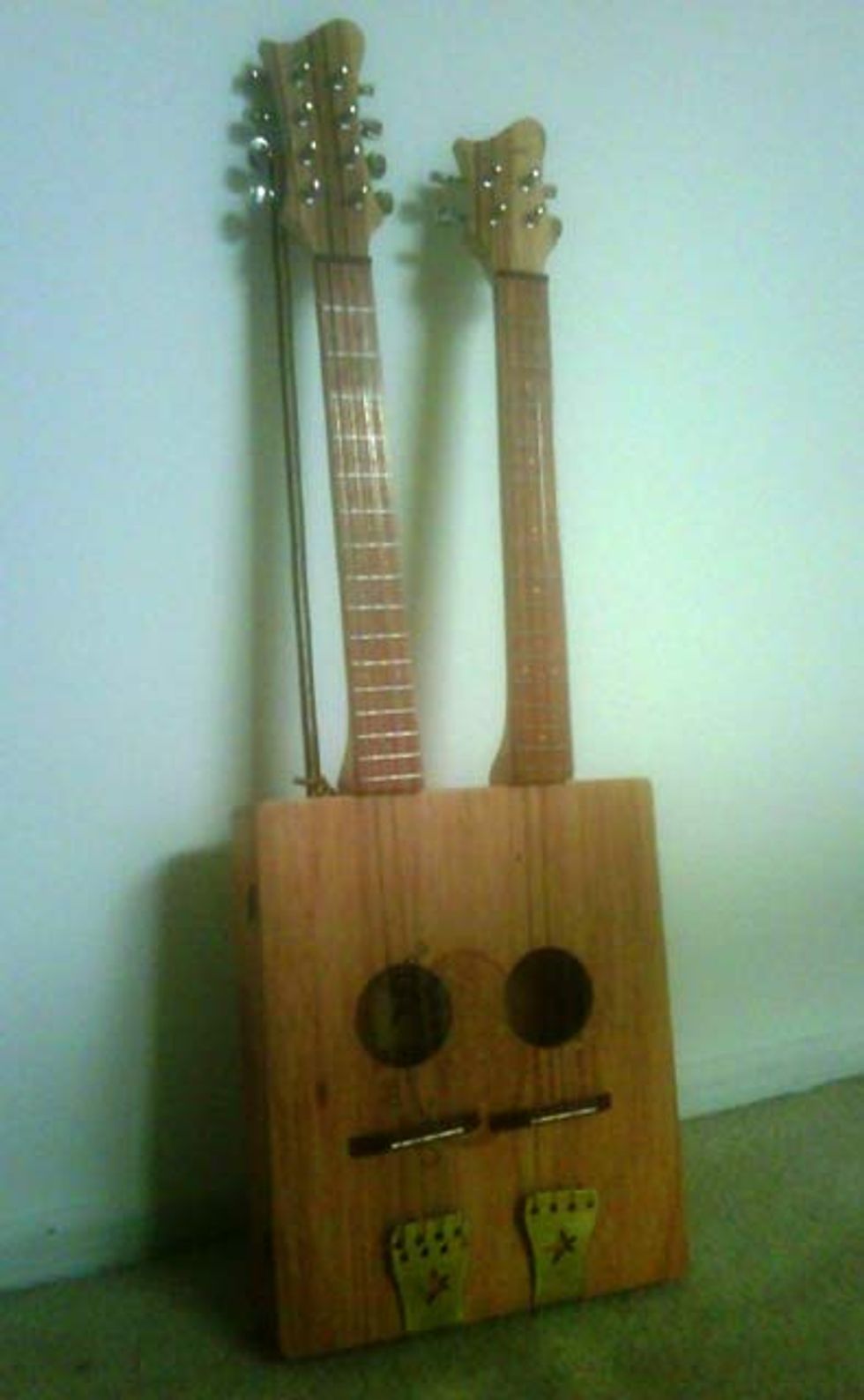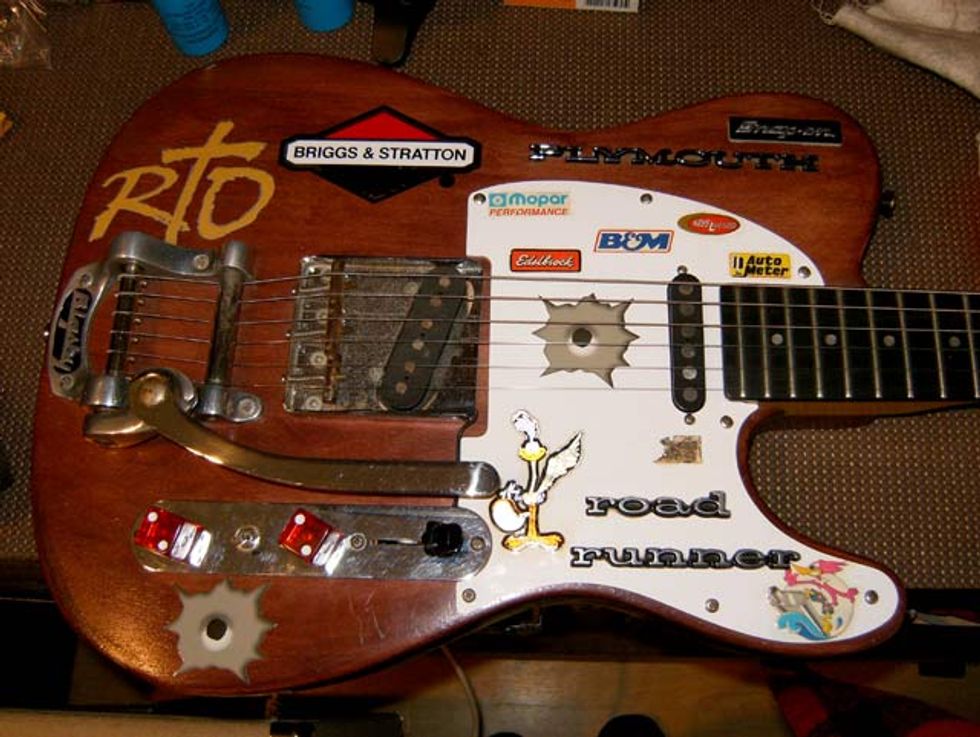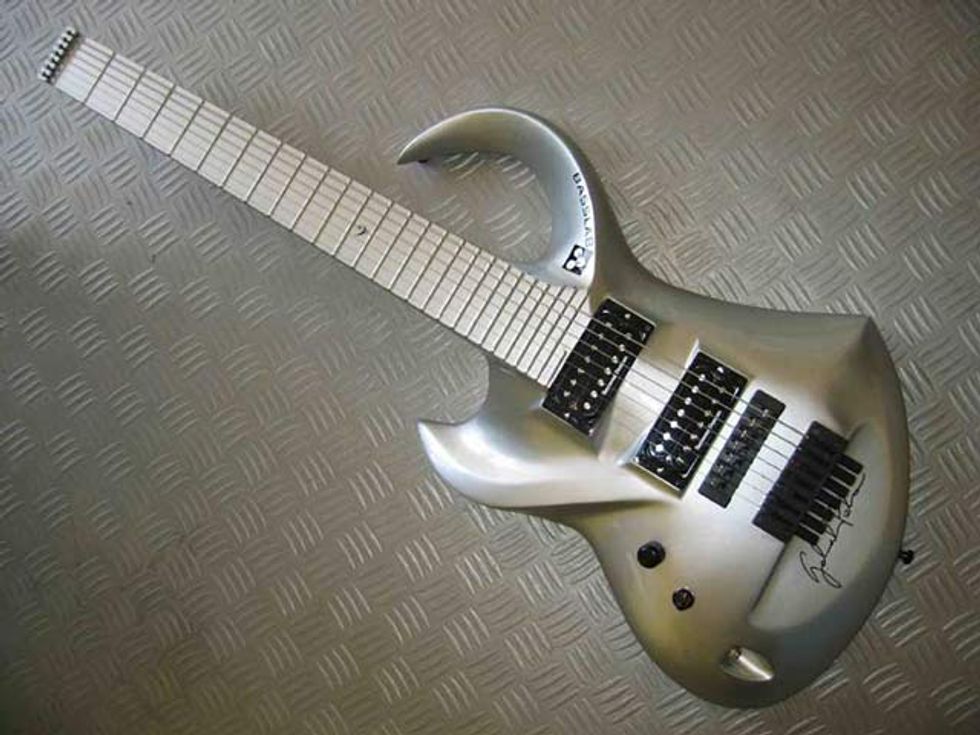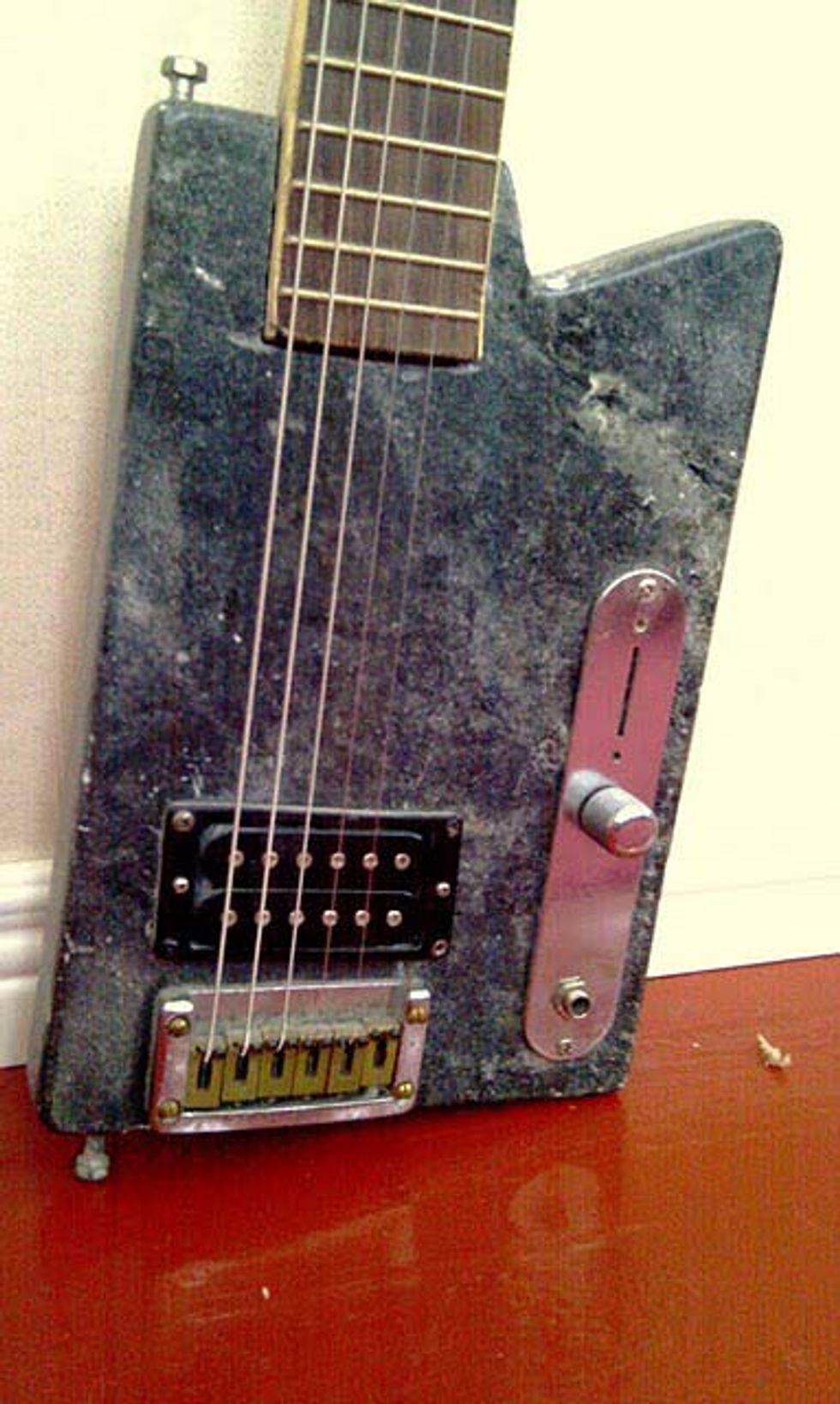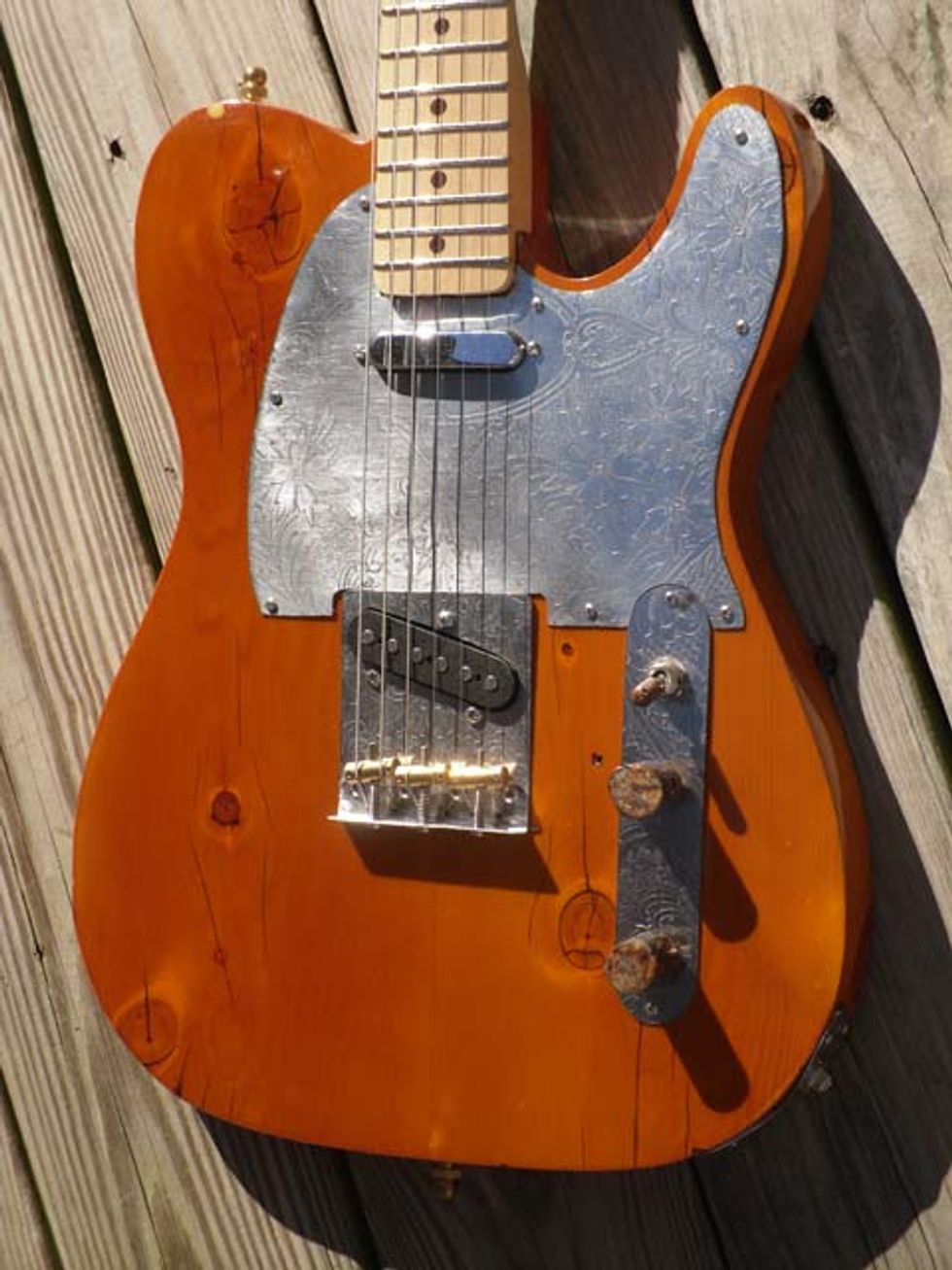 Have your own unique piece of gear? Send pictures and description to rebecca@premierguitar.com for inclusion in our next gallery! Click here to check out Unique Instruments I.