GALLERY: Show Us Your Gear - Unique Instruments II
Even more custom-built, handmade, and oddball gear from Premier Guitar readers.
"Says Tim of his quirky knock-off find, ""Back in 1998 I was in Jaipur India. I visited a music store. I played 'Paint It Black' on a sitar but decided to buy this Givson 215 Standard for Rs 1100 (about $28). Yes, the name is GIVSON. They even have a website that says ""beware of imitation,"" har har. It is rather fun to play. It is VERY light, has no truss rod in spite of what it says on the head. The pick guard is masonite and the tailpiece is stamped aluminum. It came with a hideous plaid gig bag and two psychedelic picks that broke immediately. It goes out of tune rather quickly. I love it."""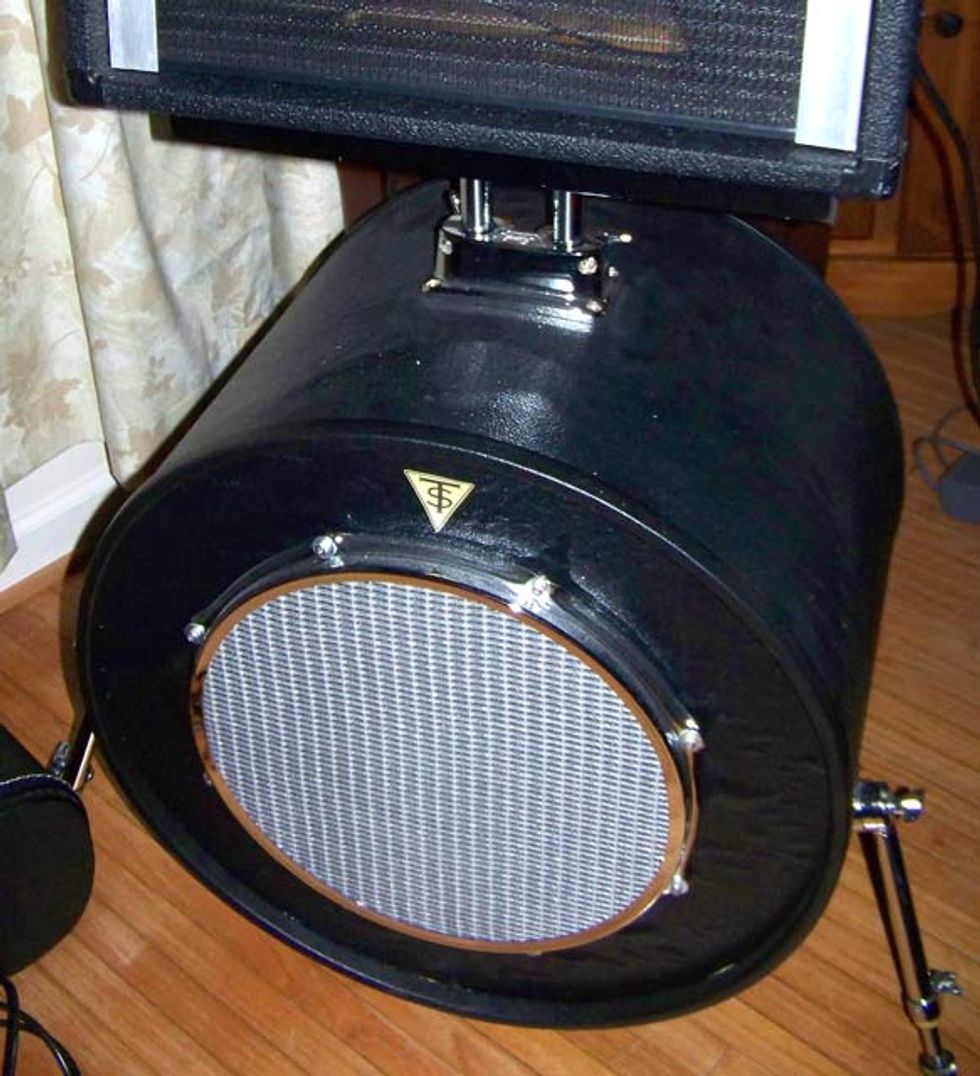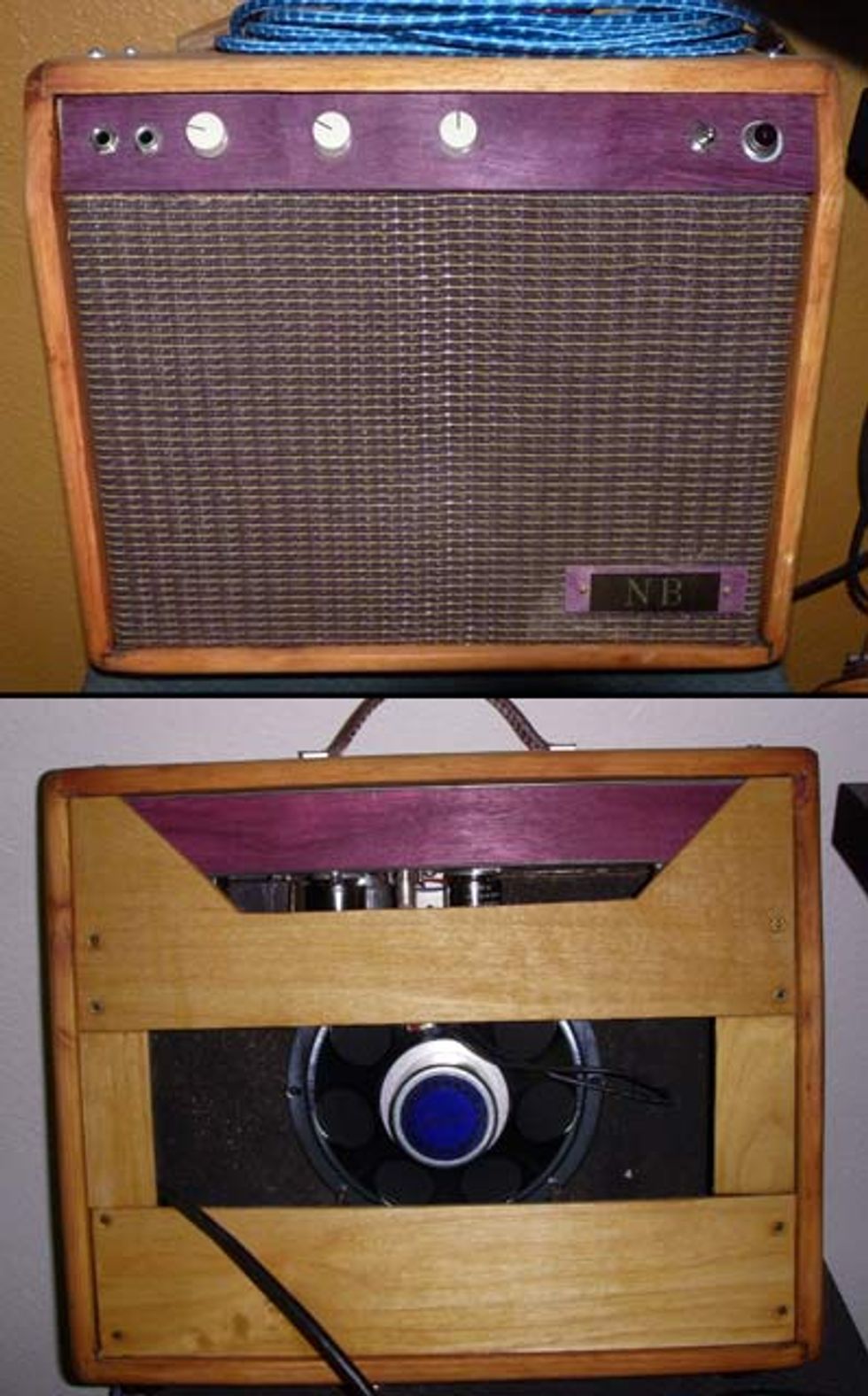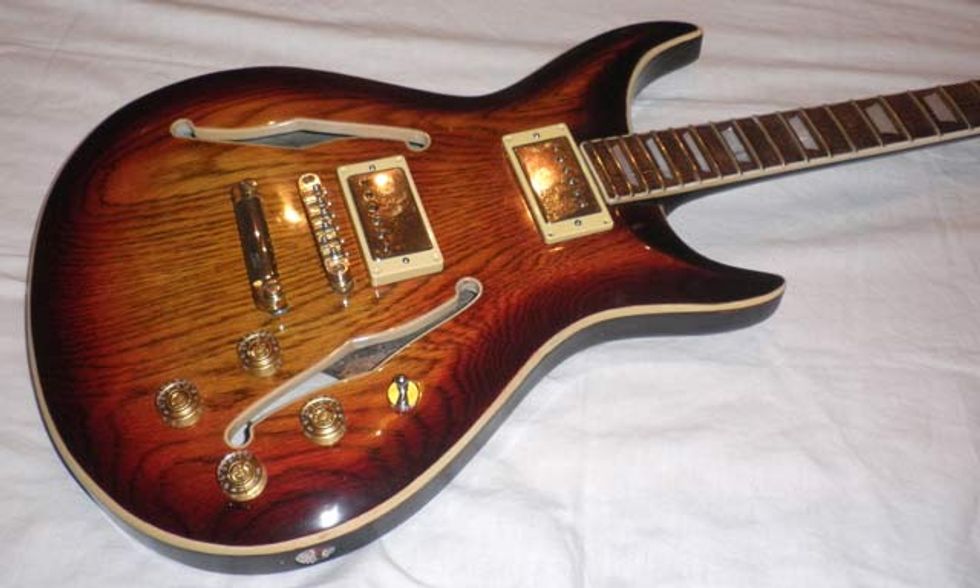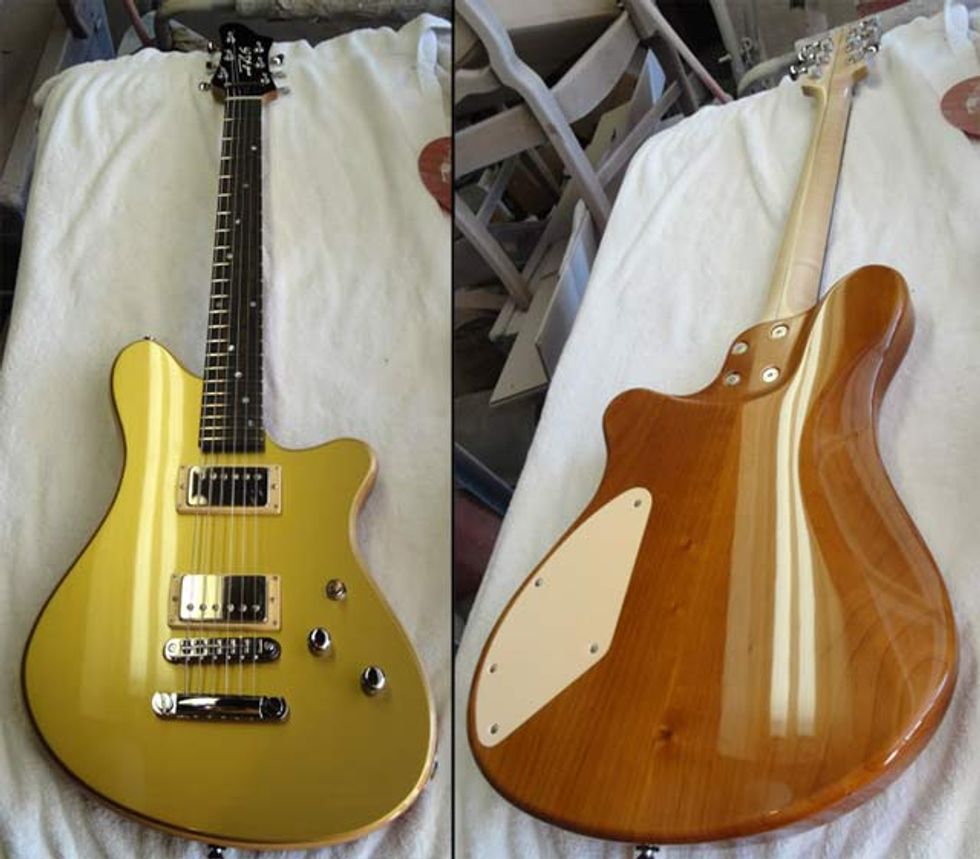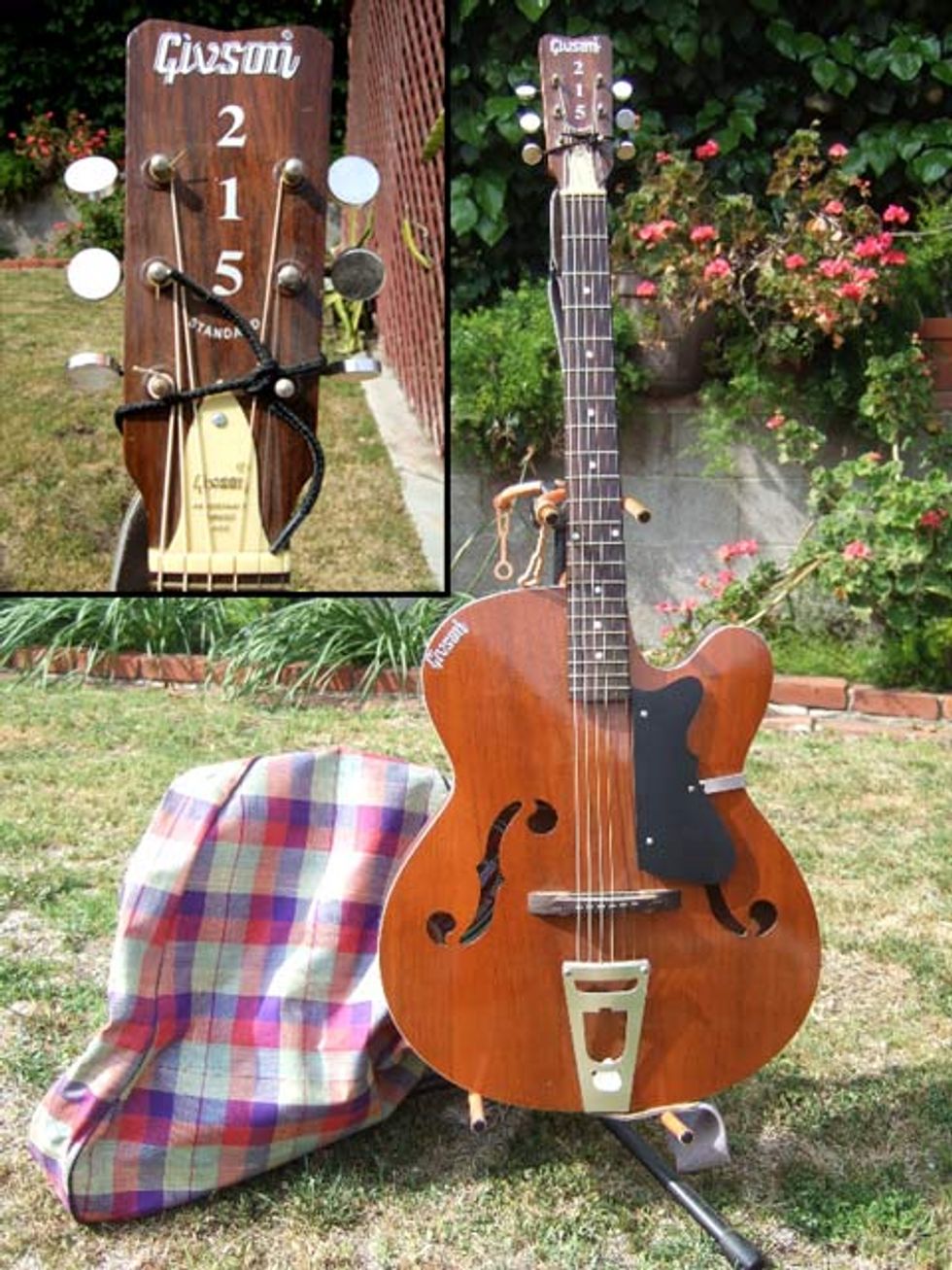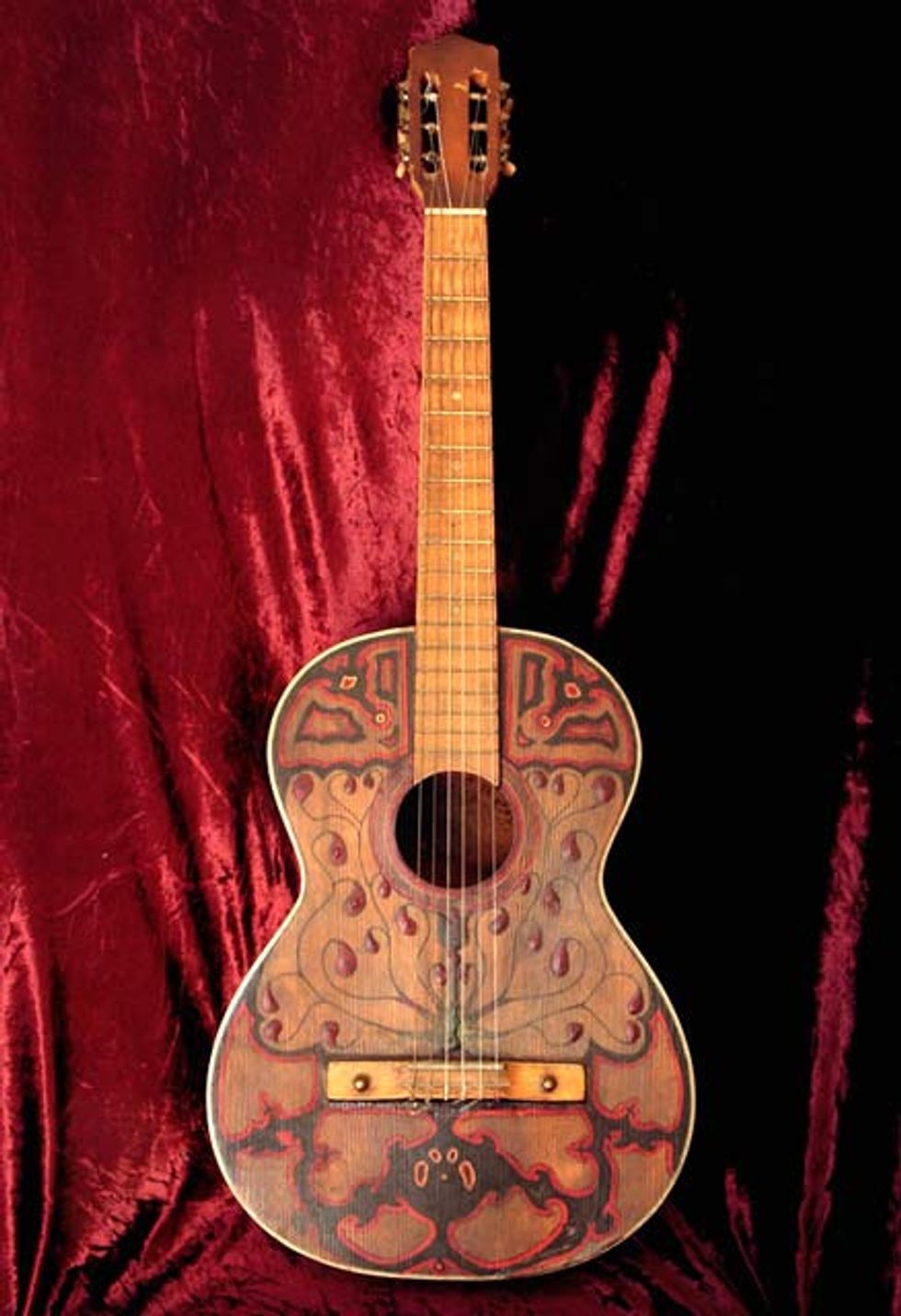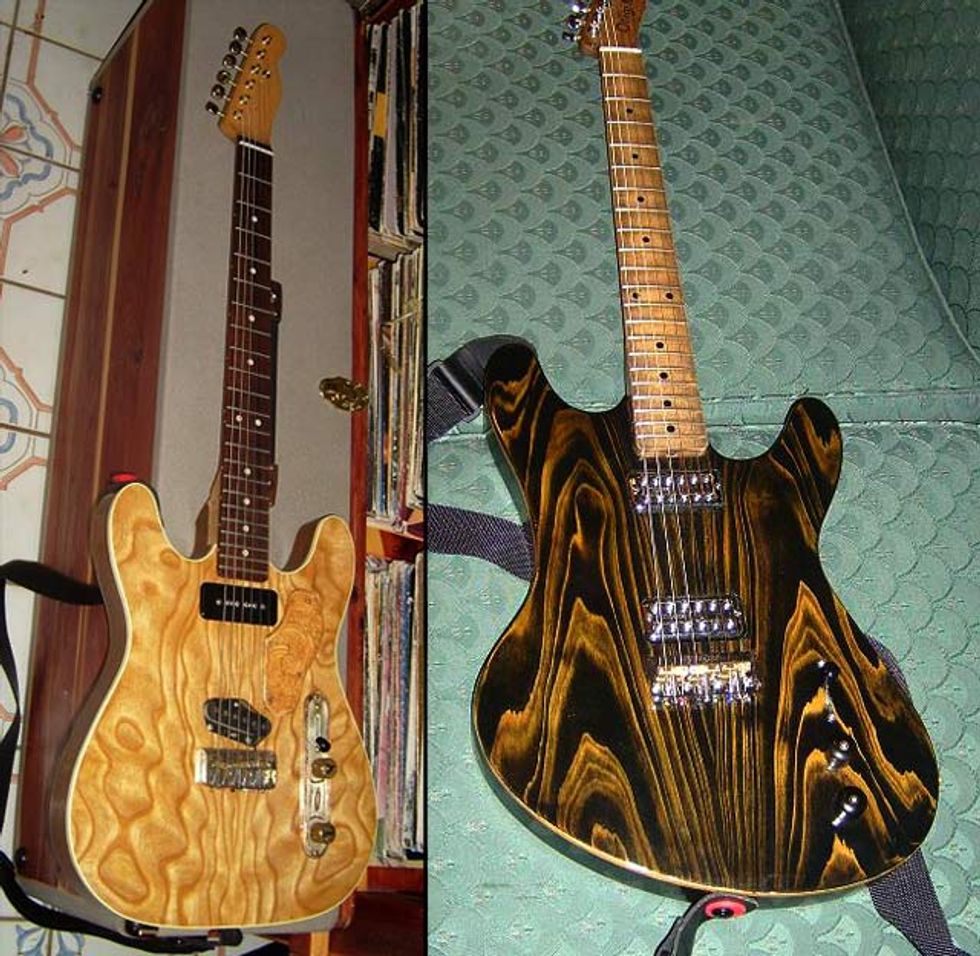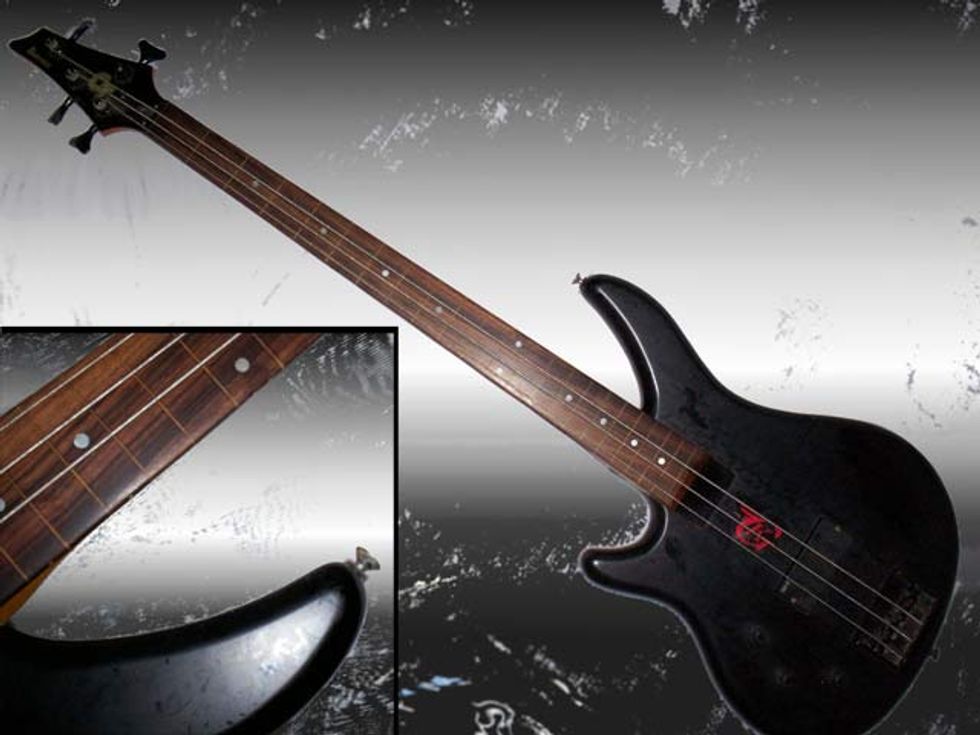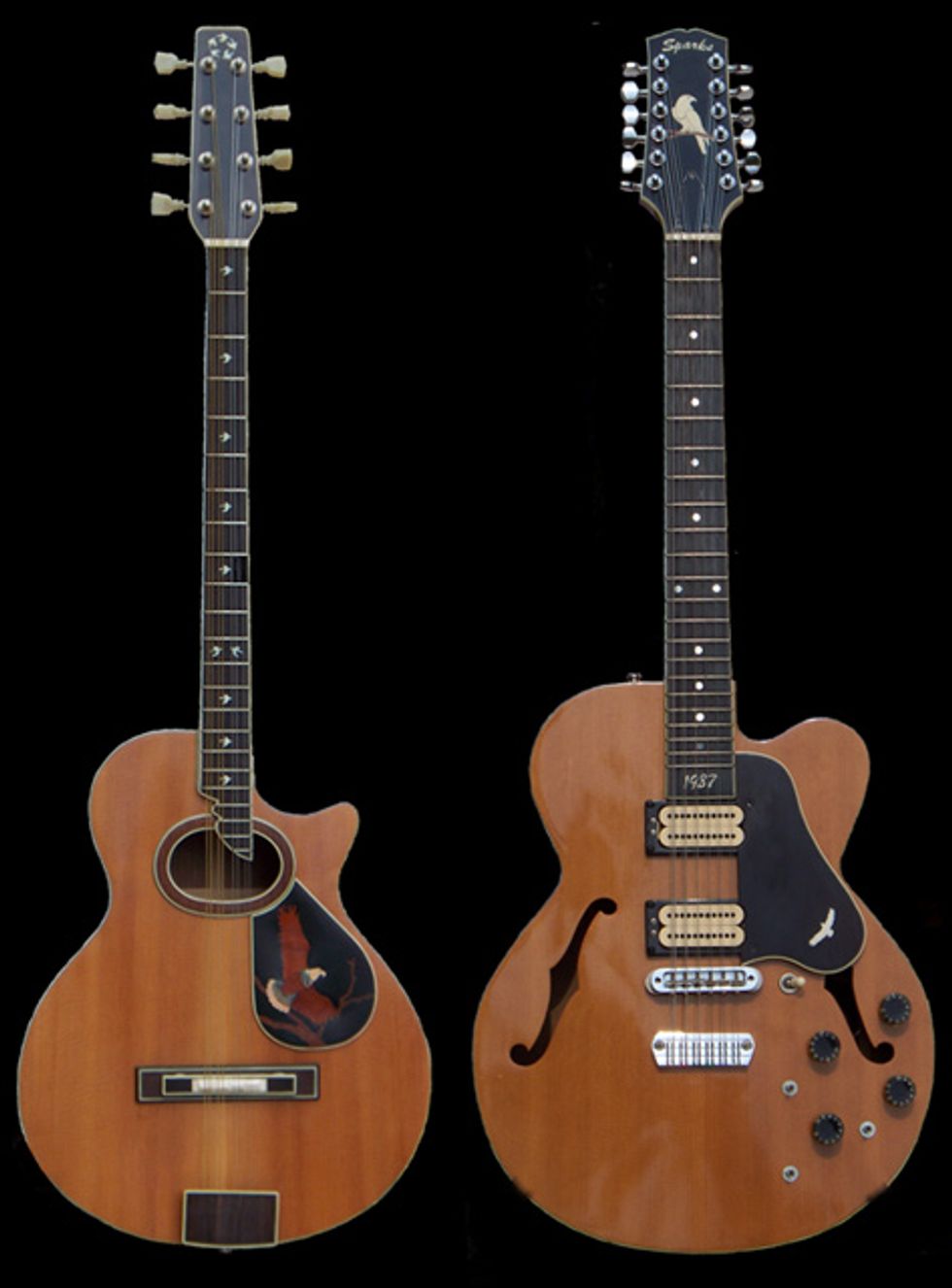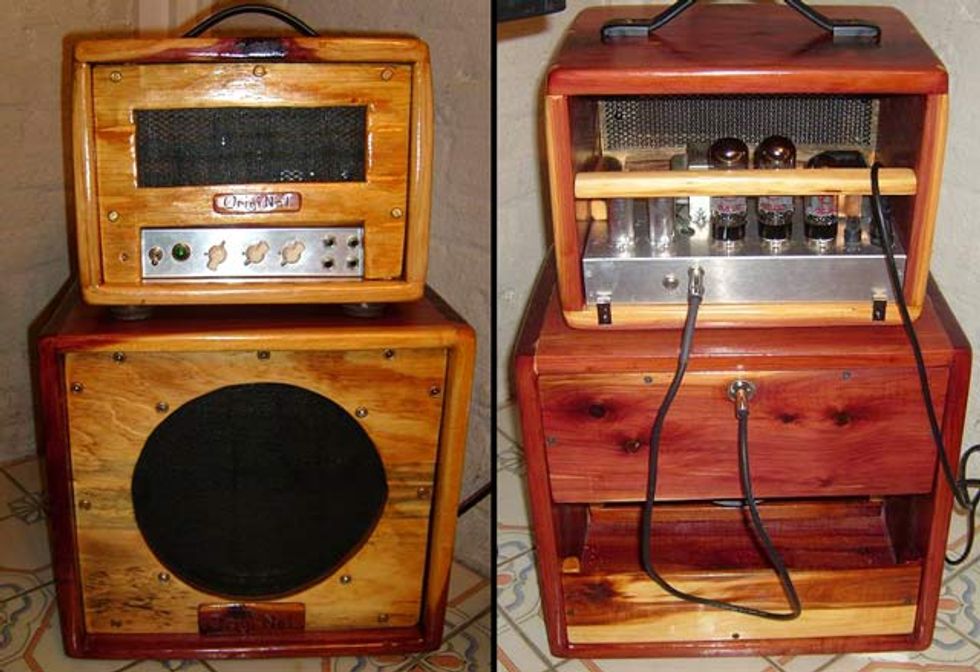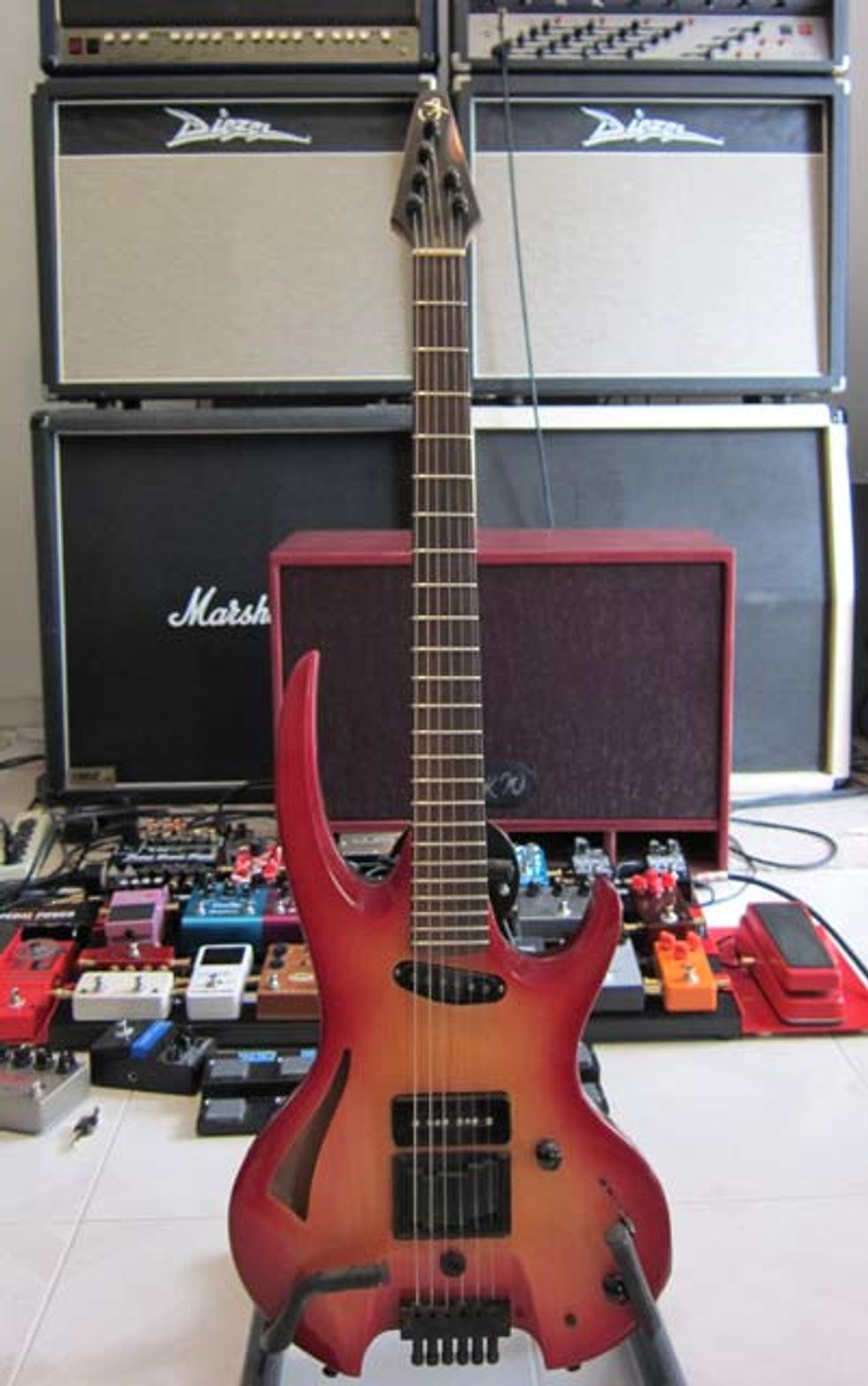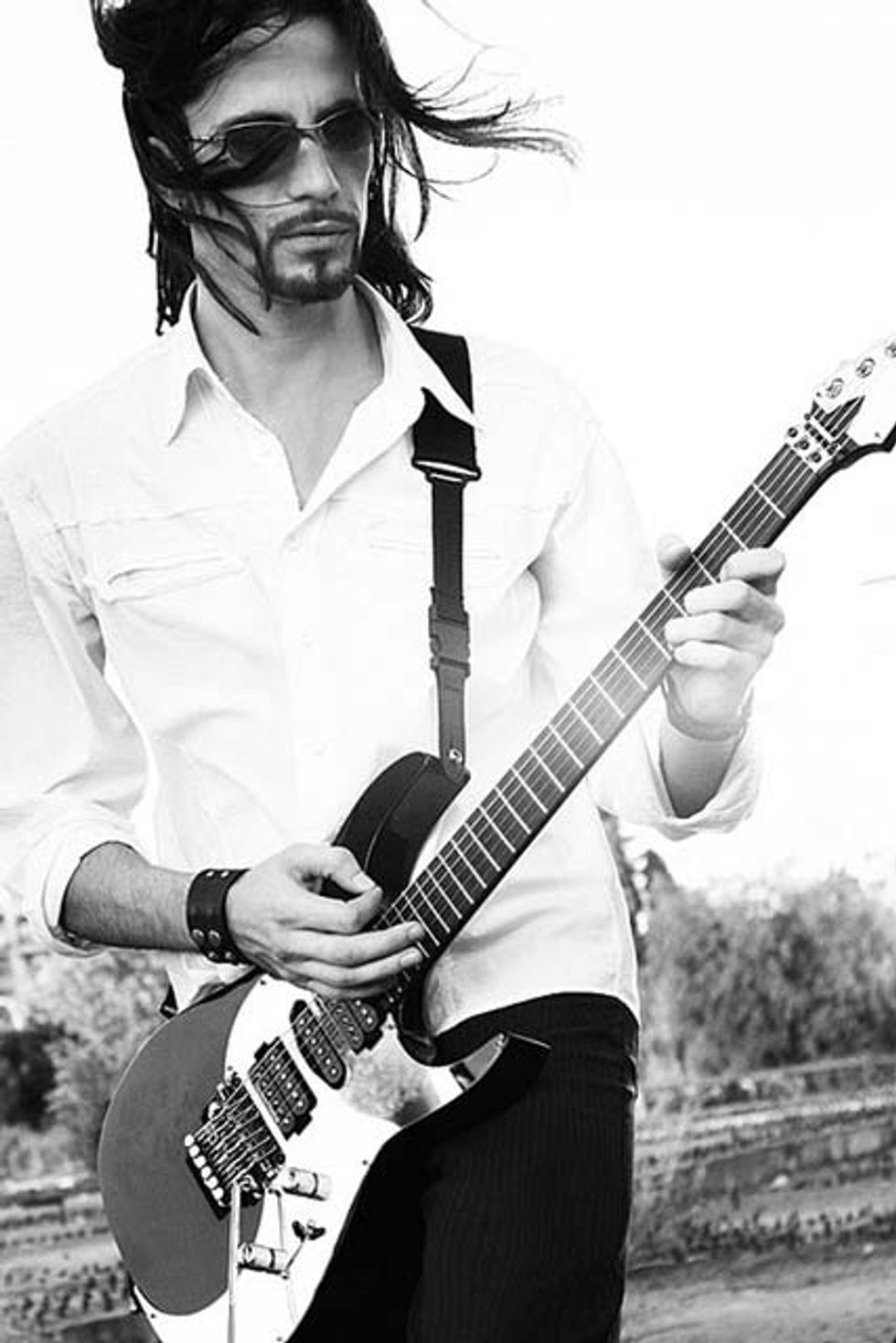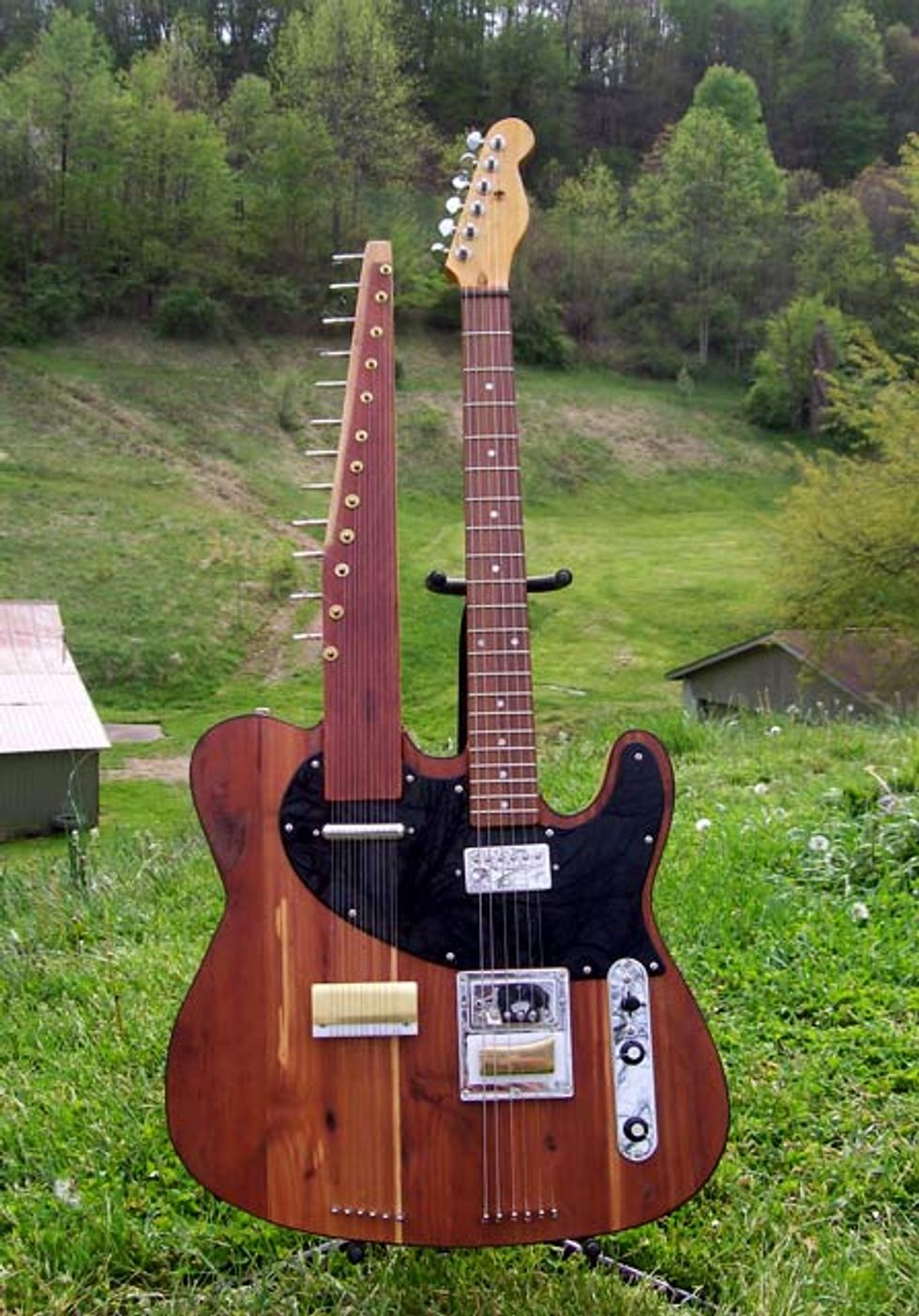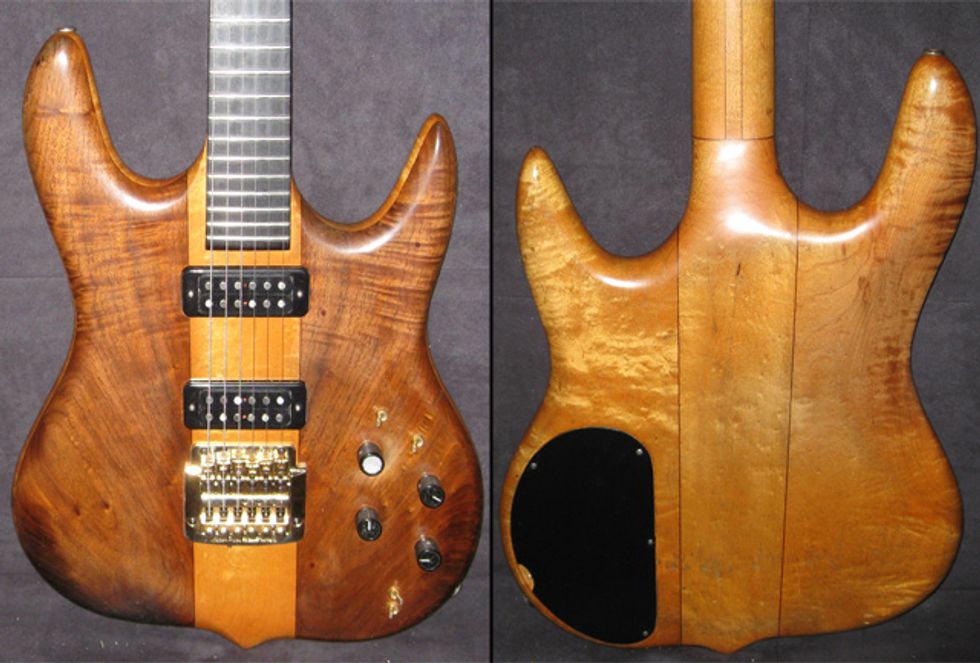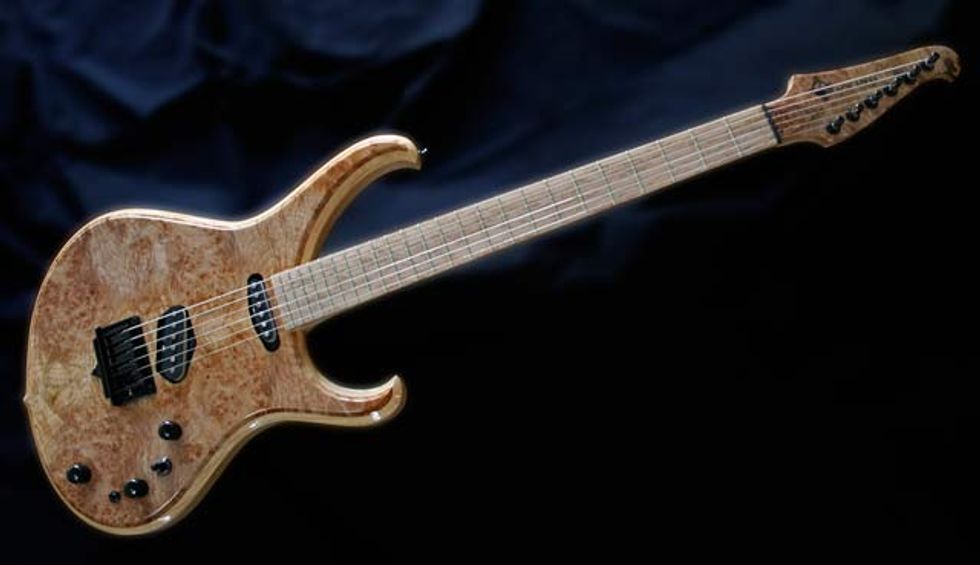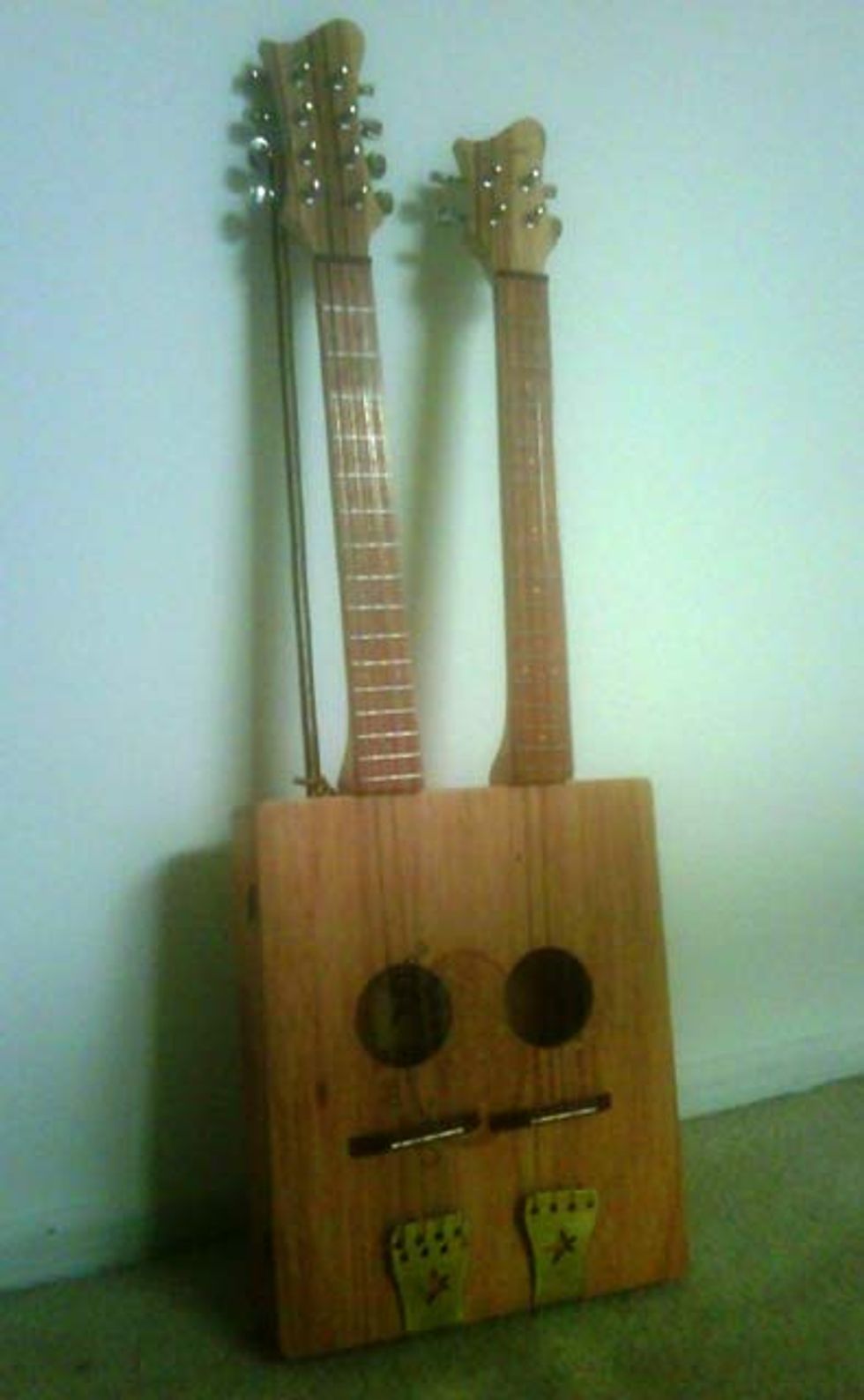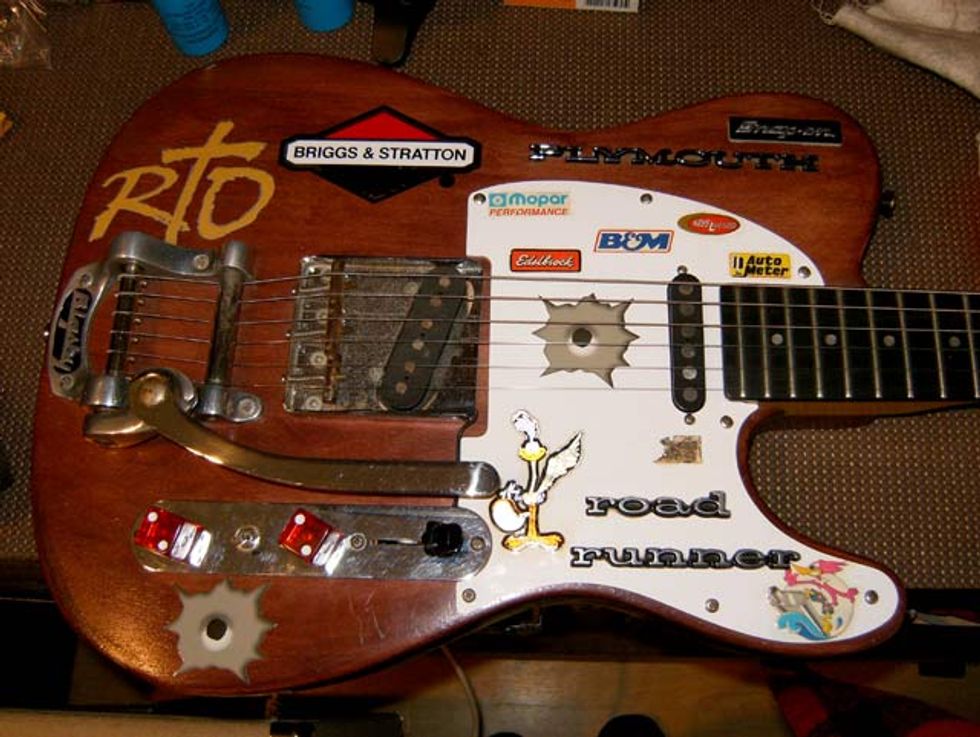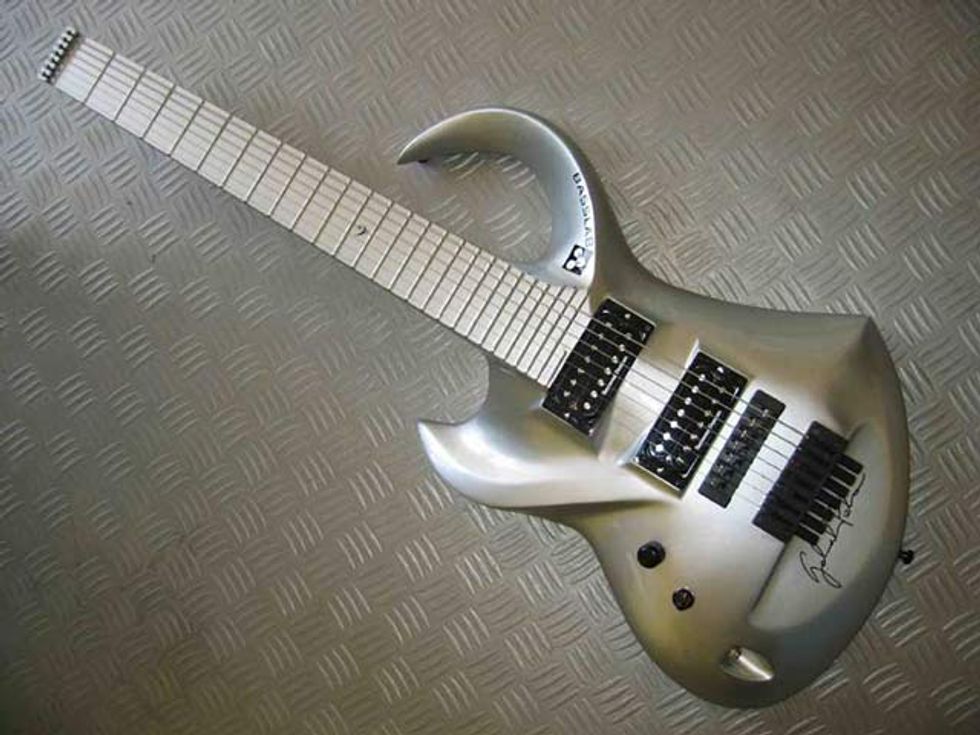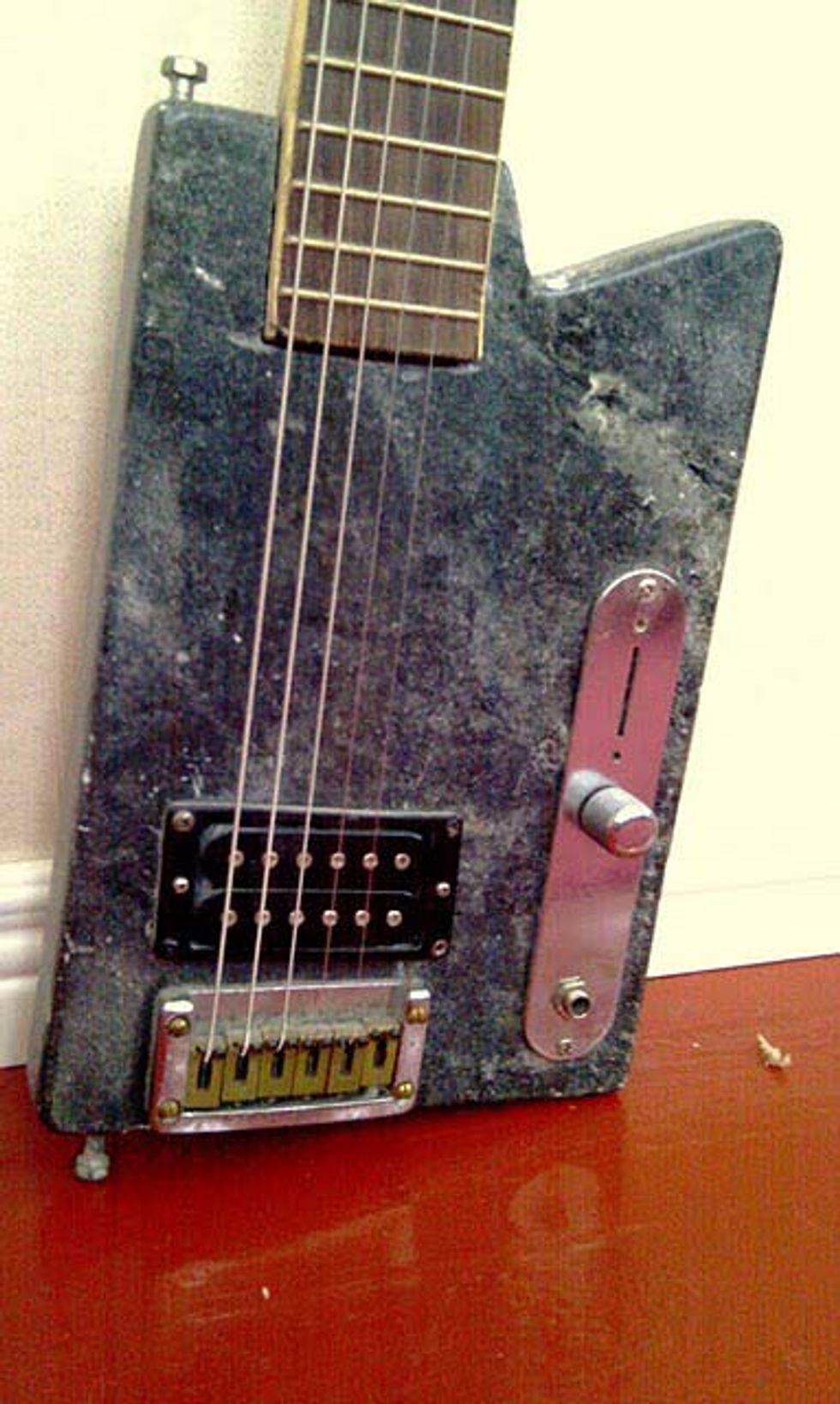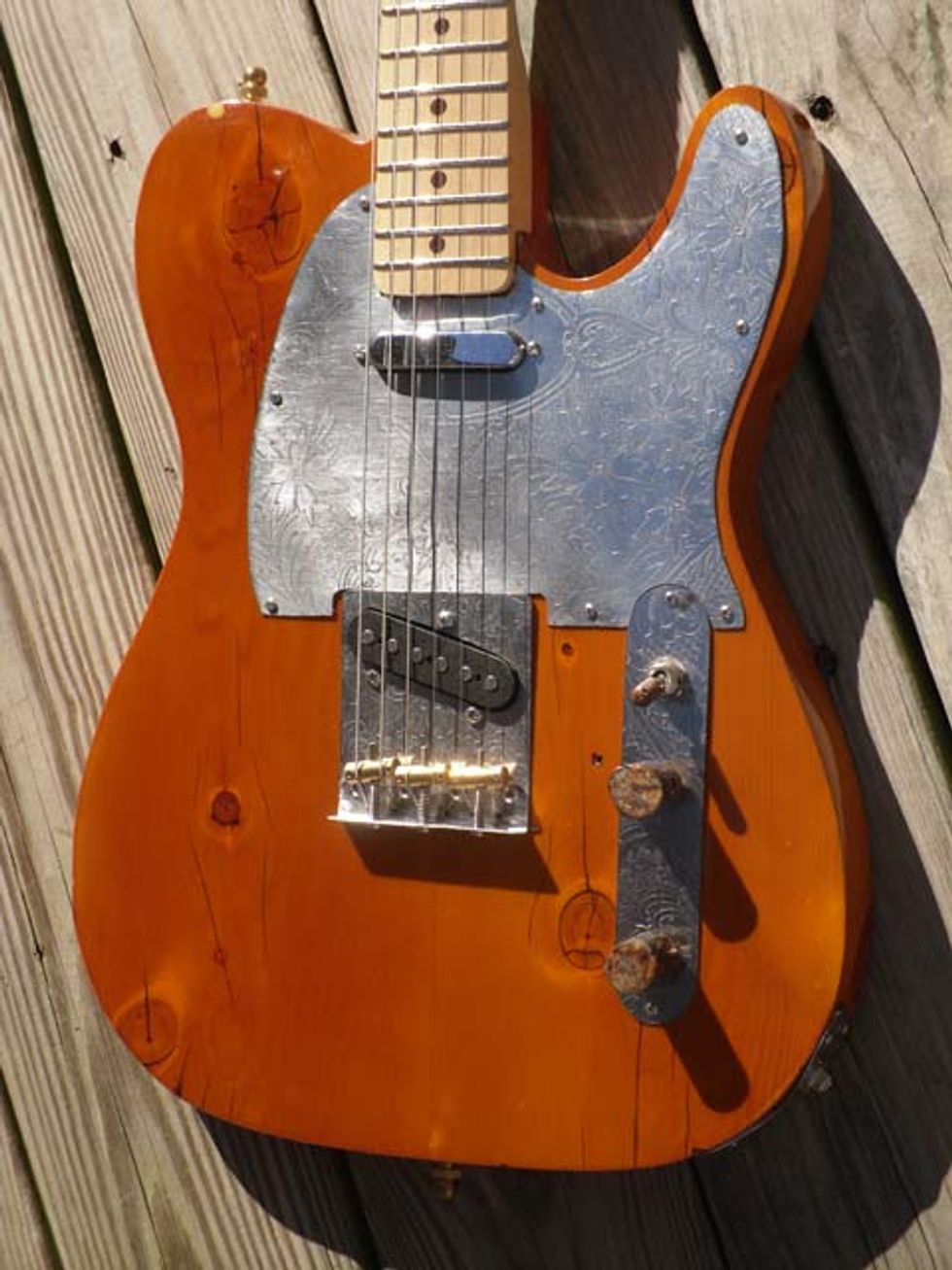 Have your own unique piece of gear? Send pictures and description to rebecca@premierguitar.com for inclusion in our next gallery! Click here to check out Unique Instruments I.