GALLERY: Gear Ads of the 1980s, Volume II
No, this isn't déjà vu, take another trip back in time to see the gear, hair, and clothes that made the '80s most excellent—party on, dudes!
So many things are wrong here that we're practically speechless. Steve Lynch (left) who seems to be thinking 'Can we just leave him up there?' looks the very picture of classic '80s-rocker coolness in contrast with Steve Plunkett's terrifying creepster face, perm gone awry, socks over spandex, and a needlessly butchered Explorer rip-off. Hard to believe Autograph didn't have more longevity than it did.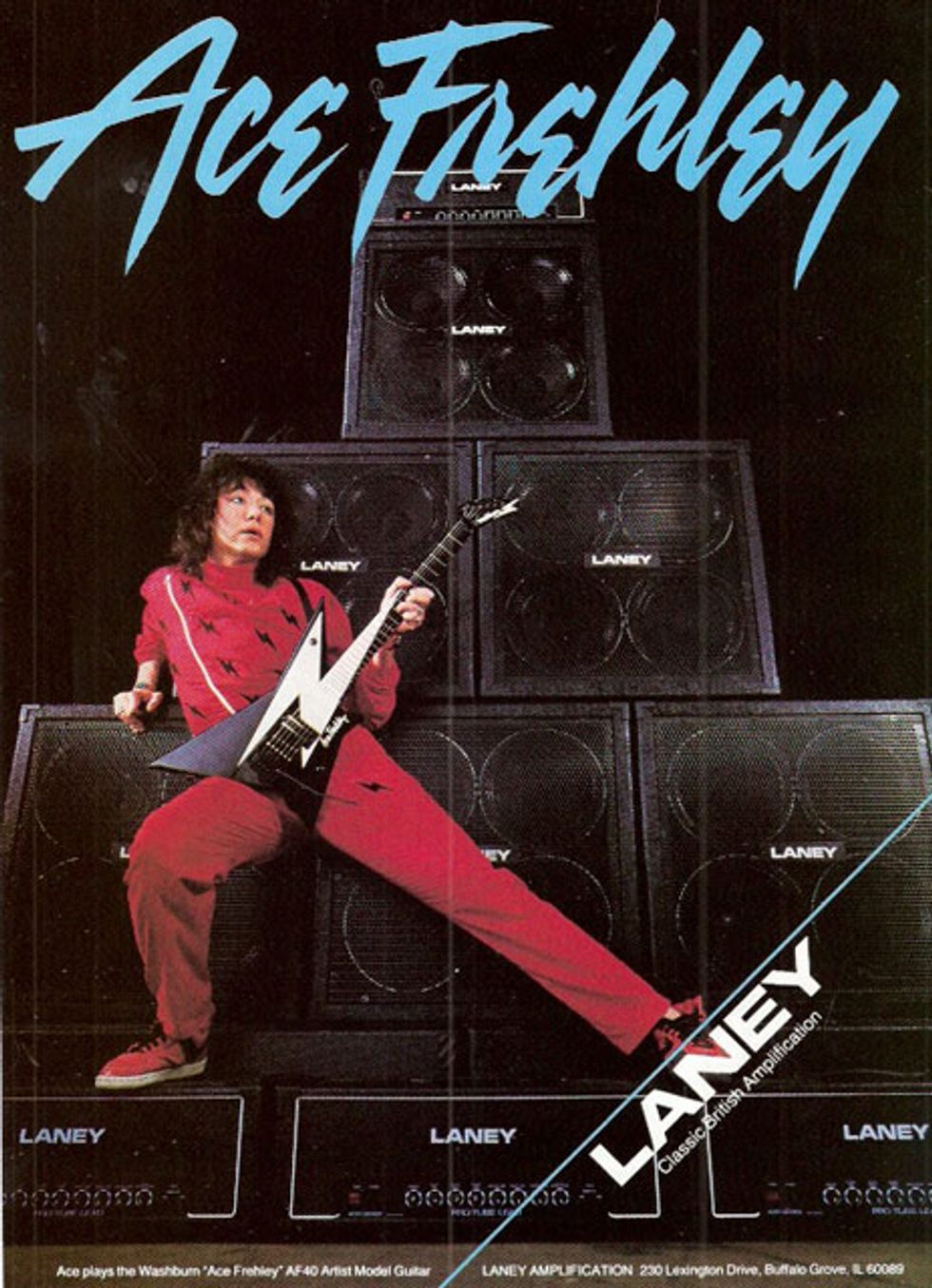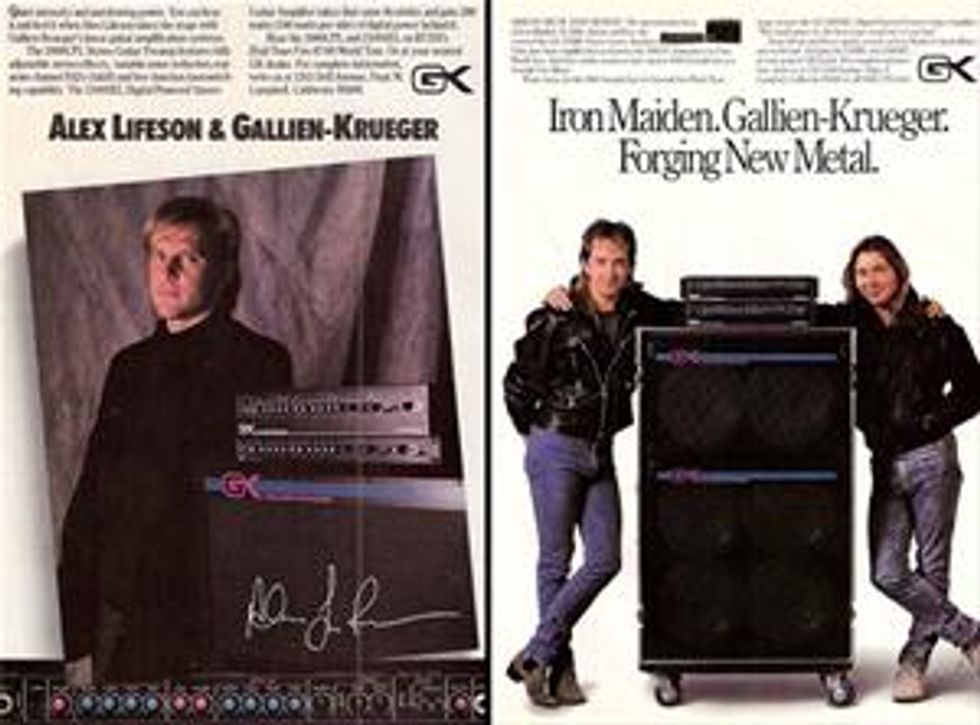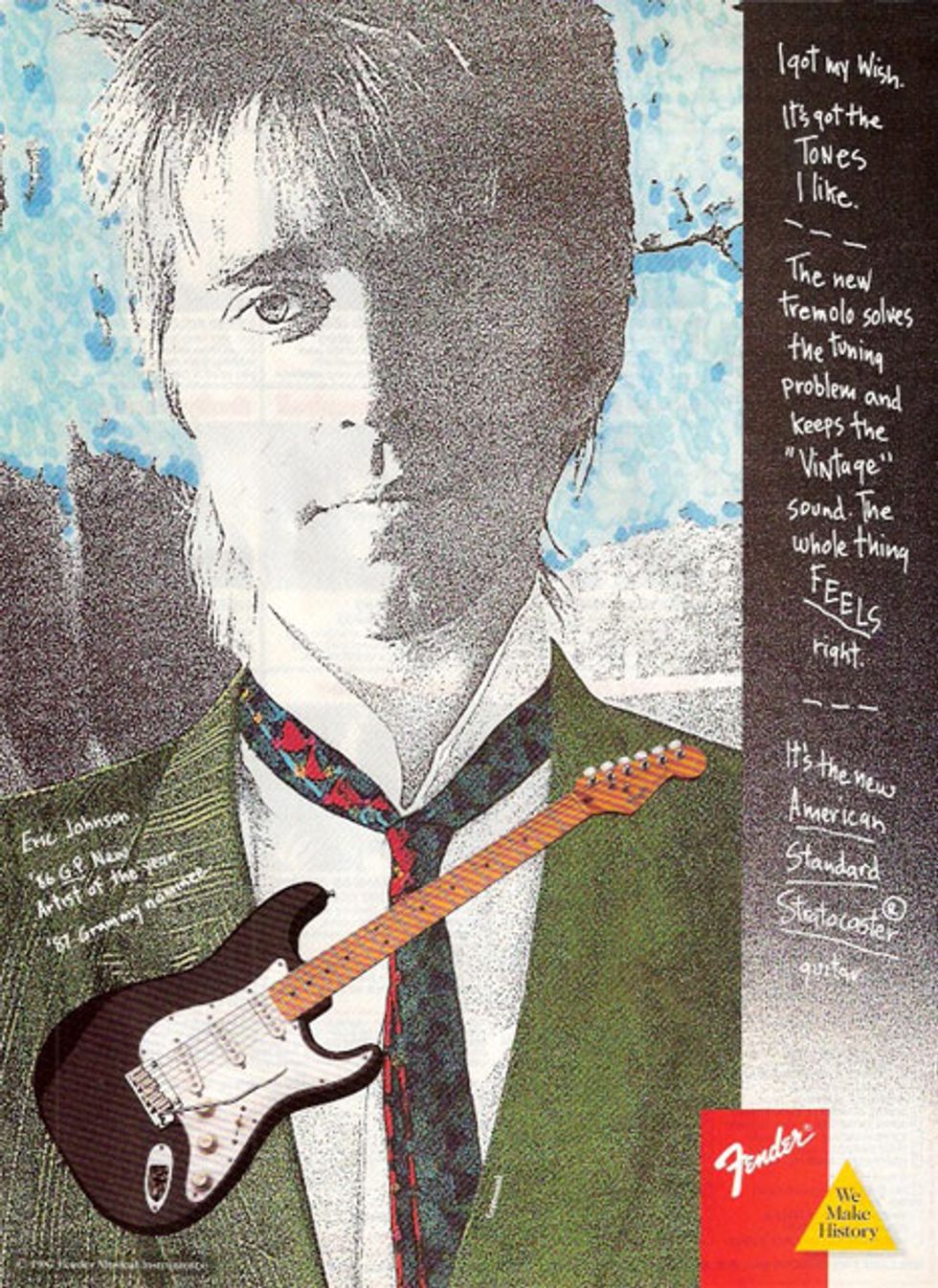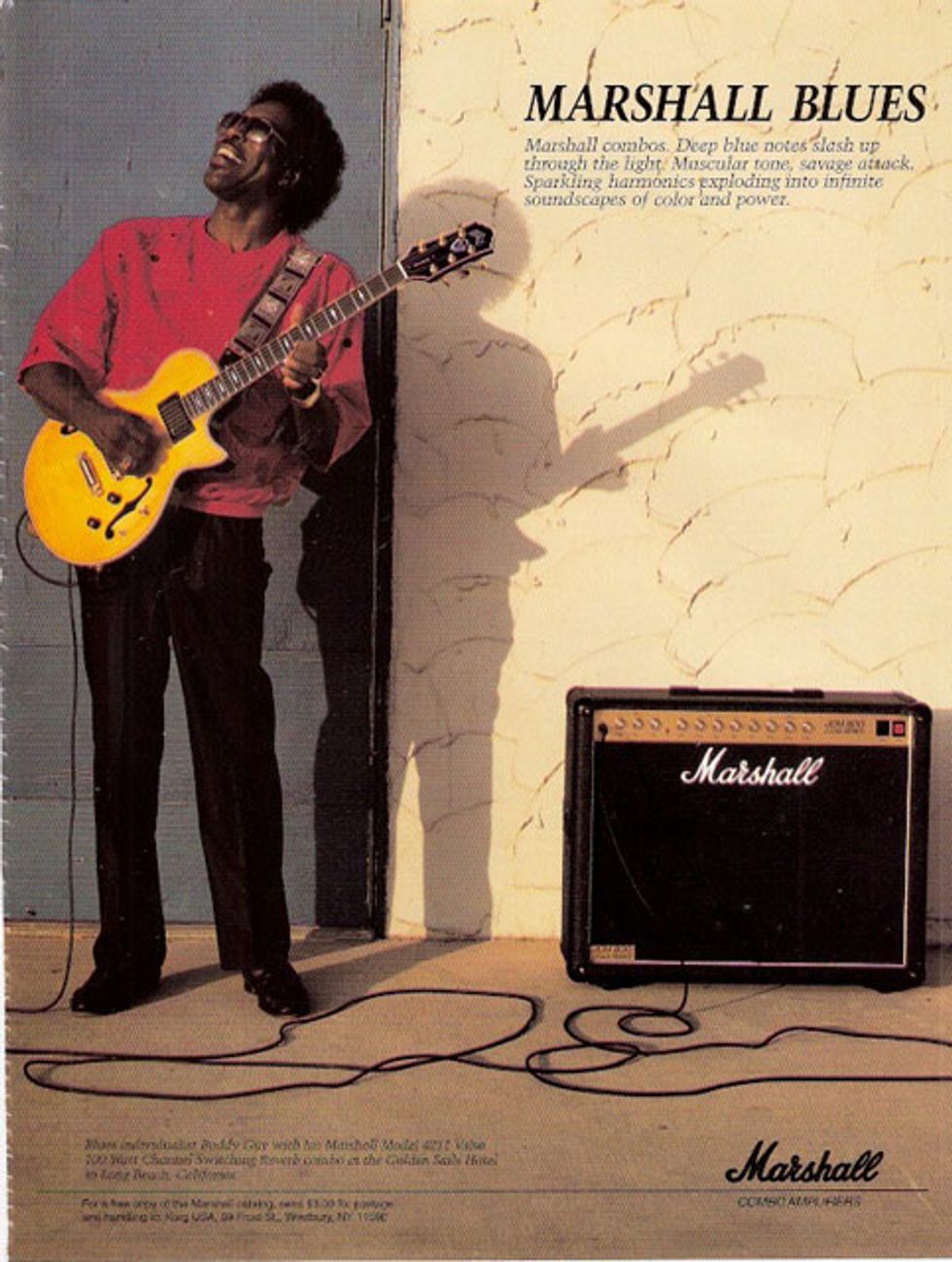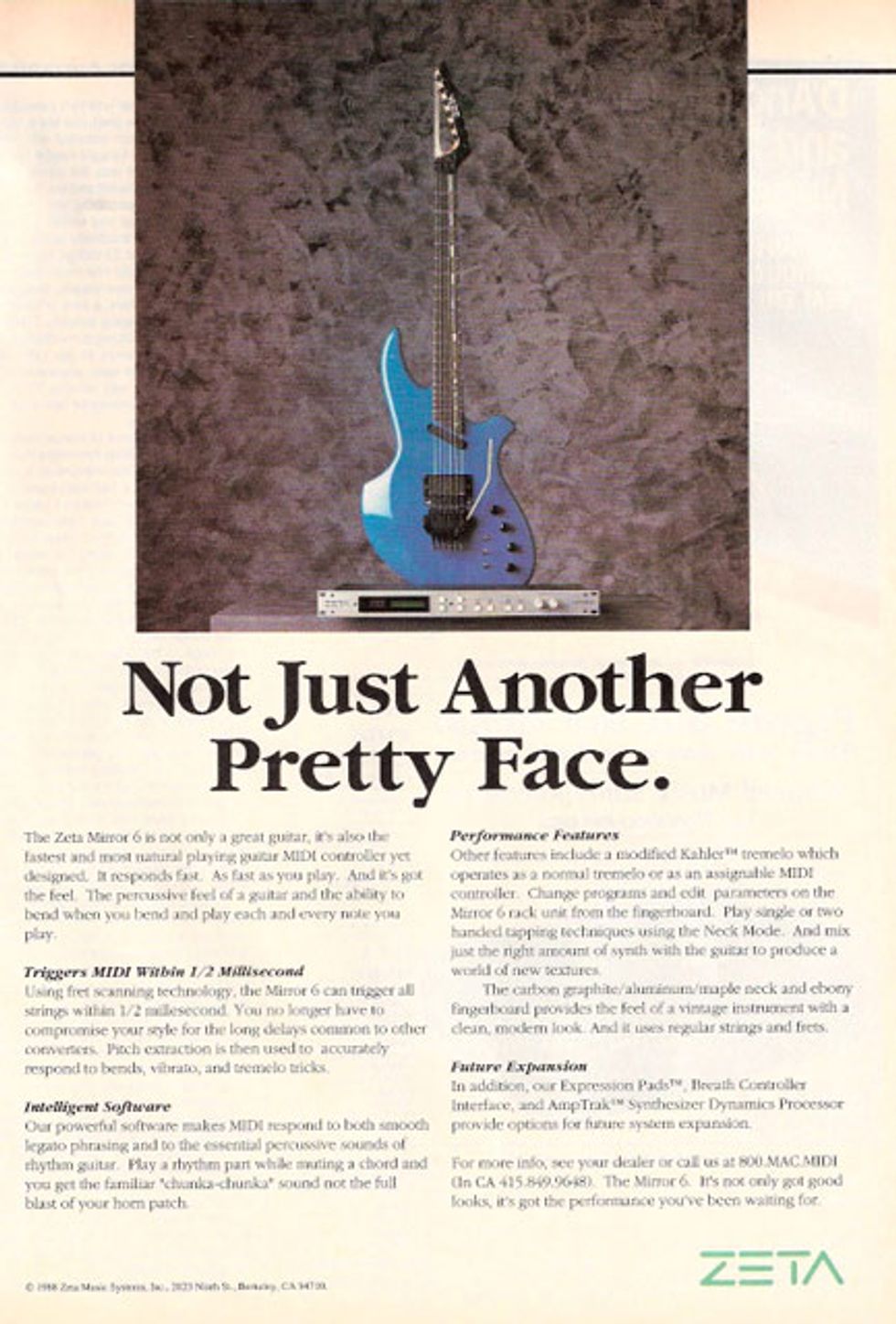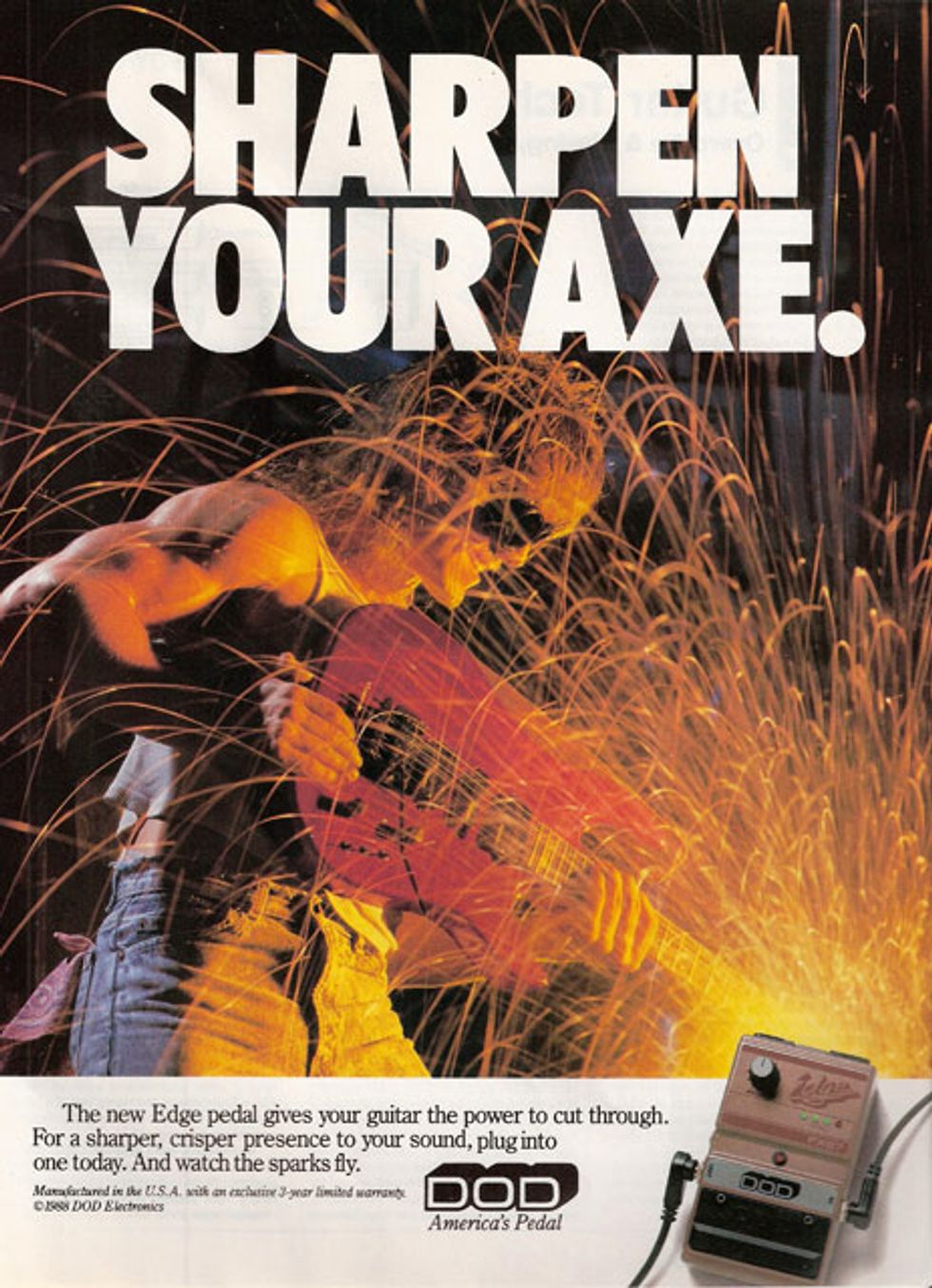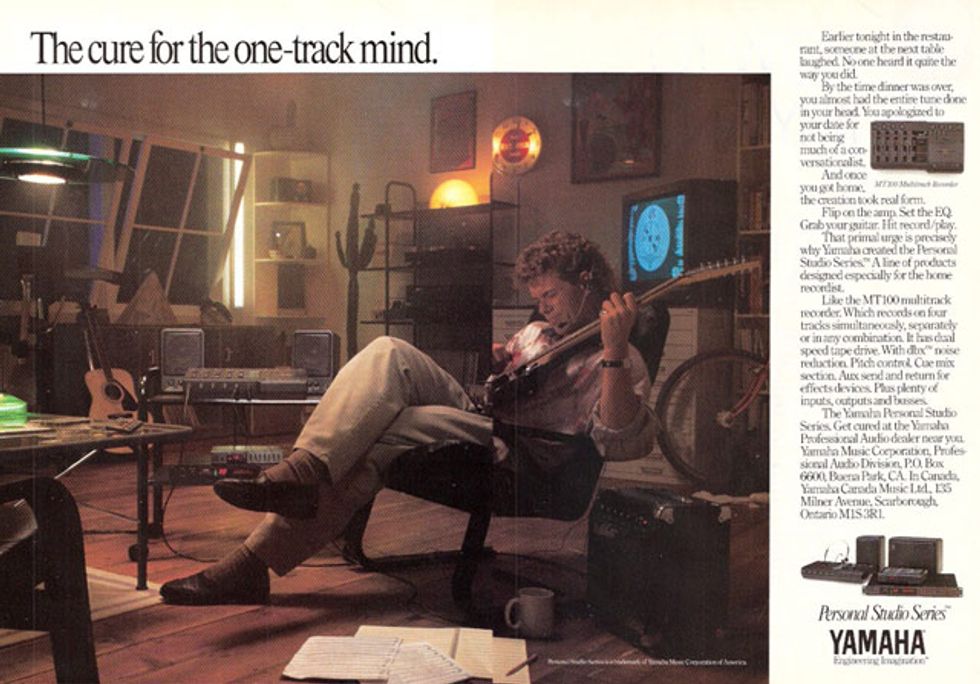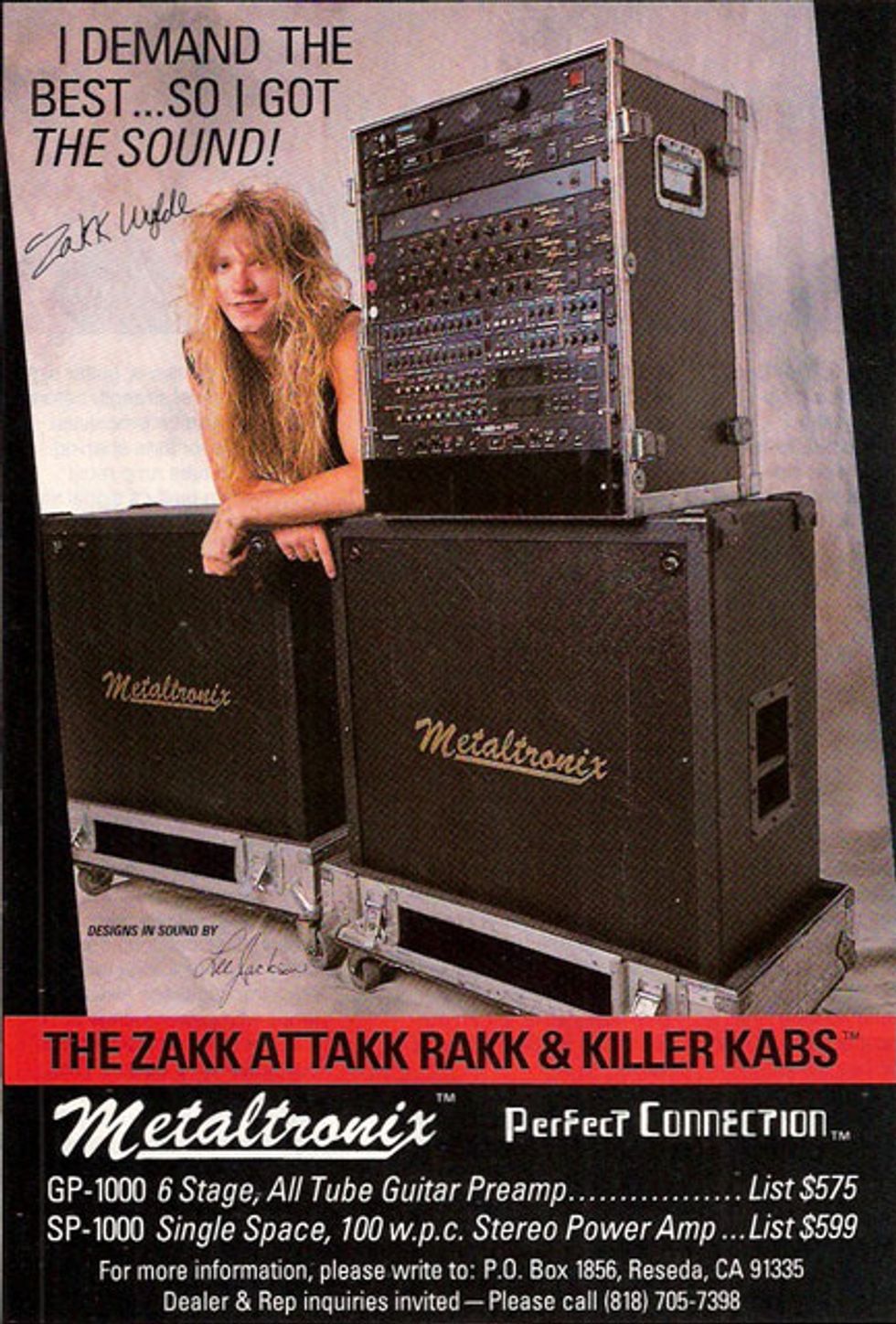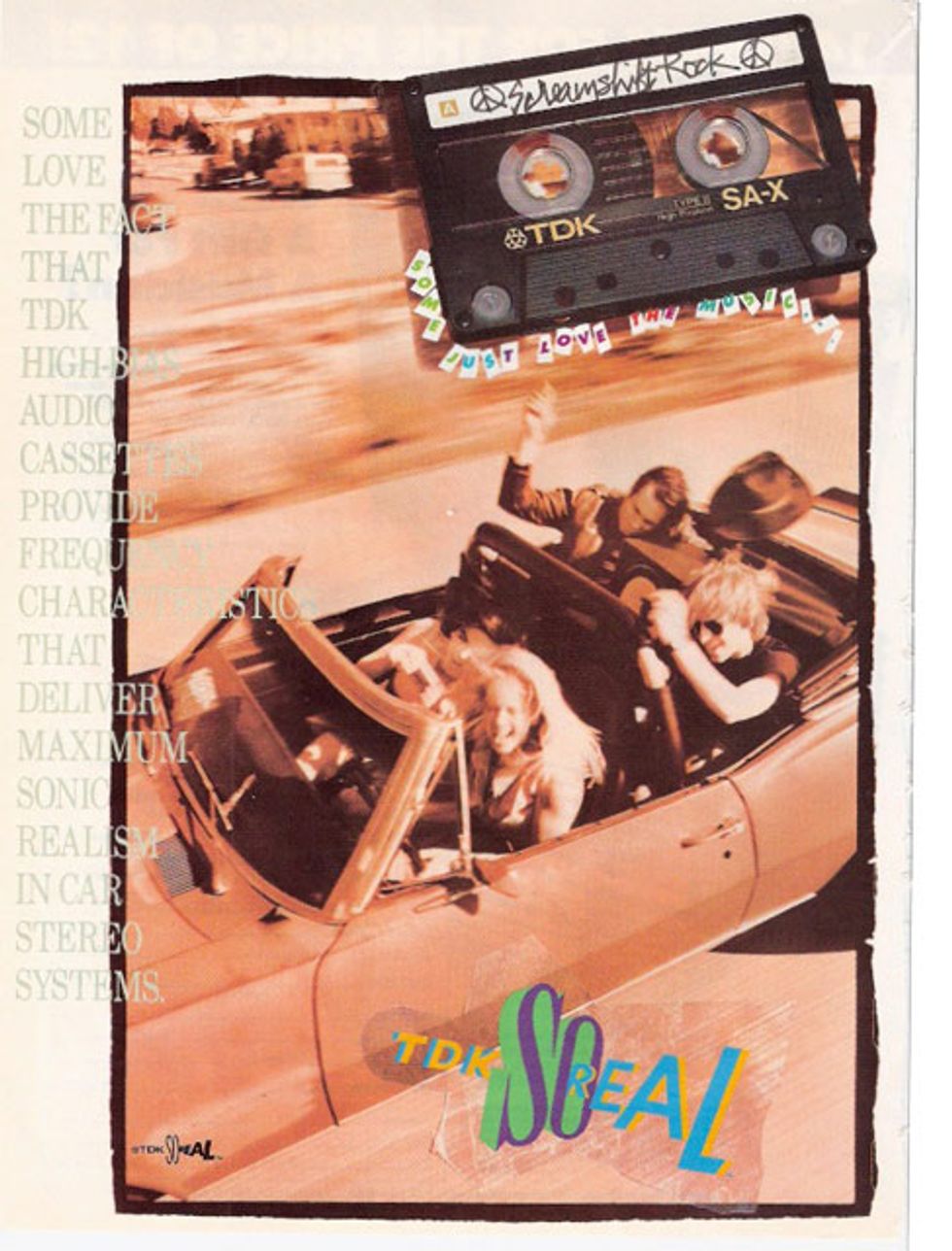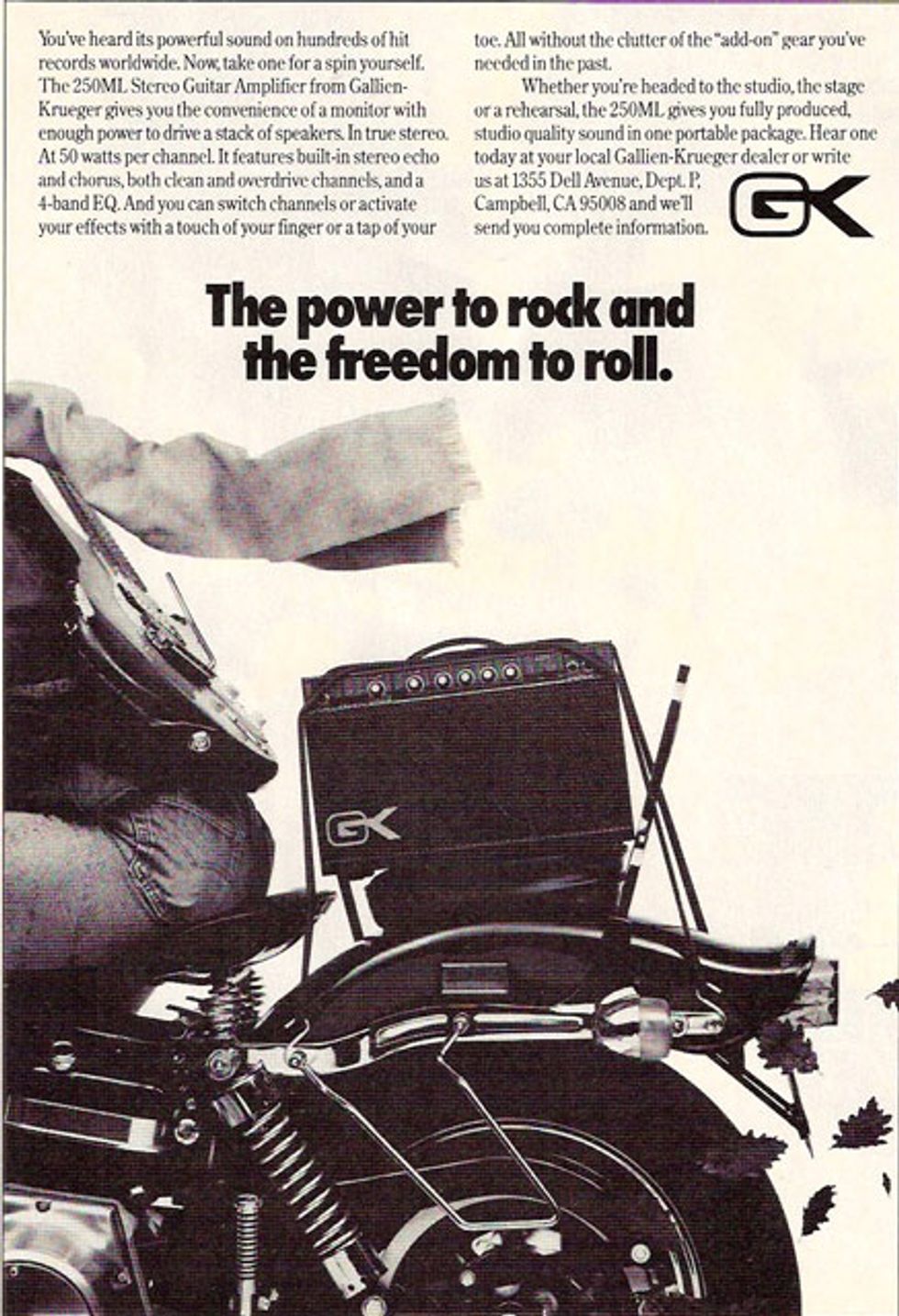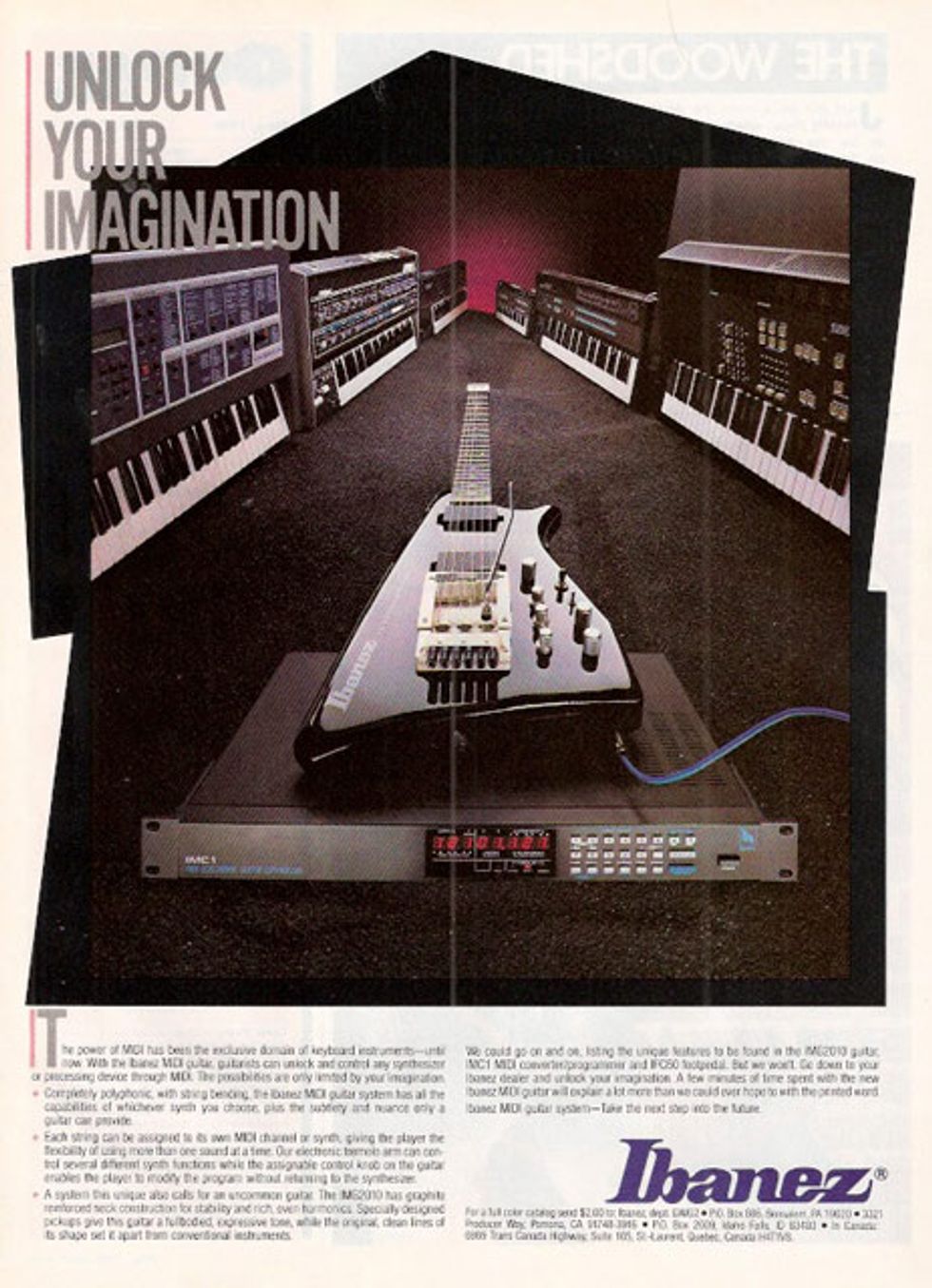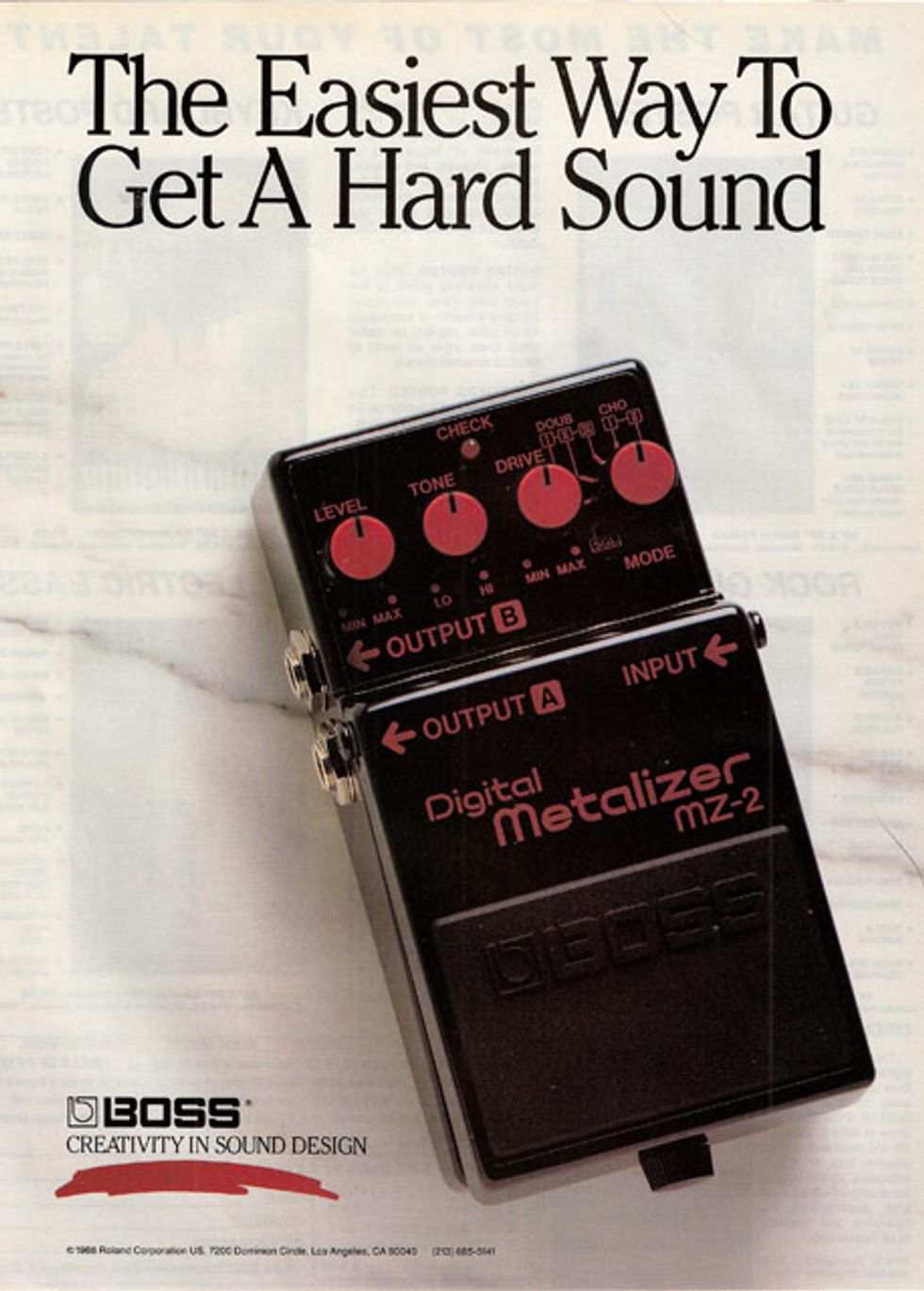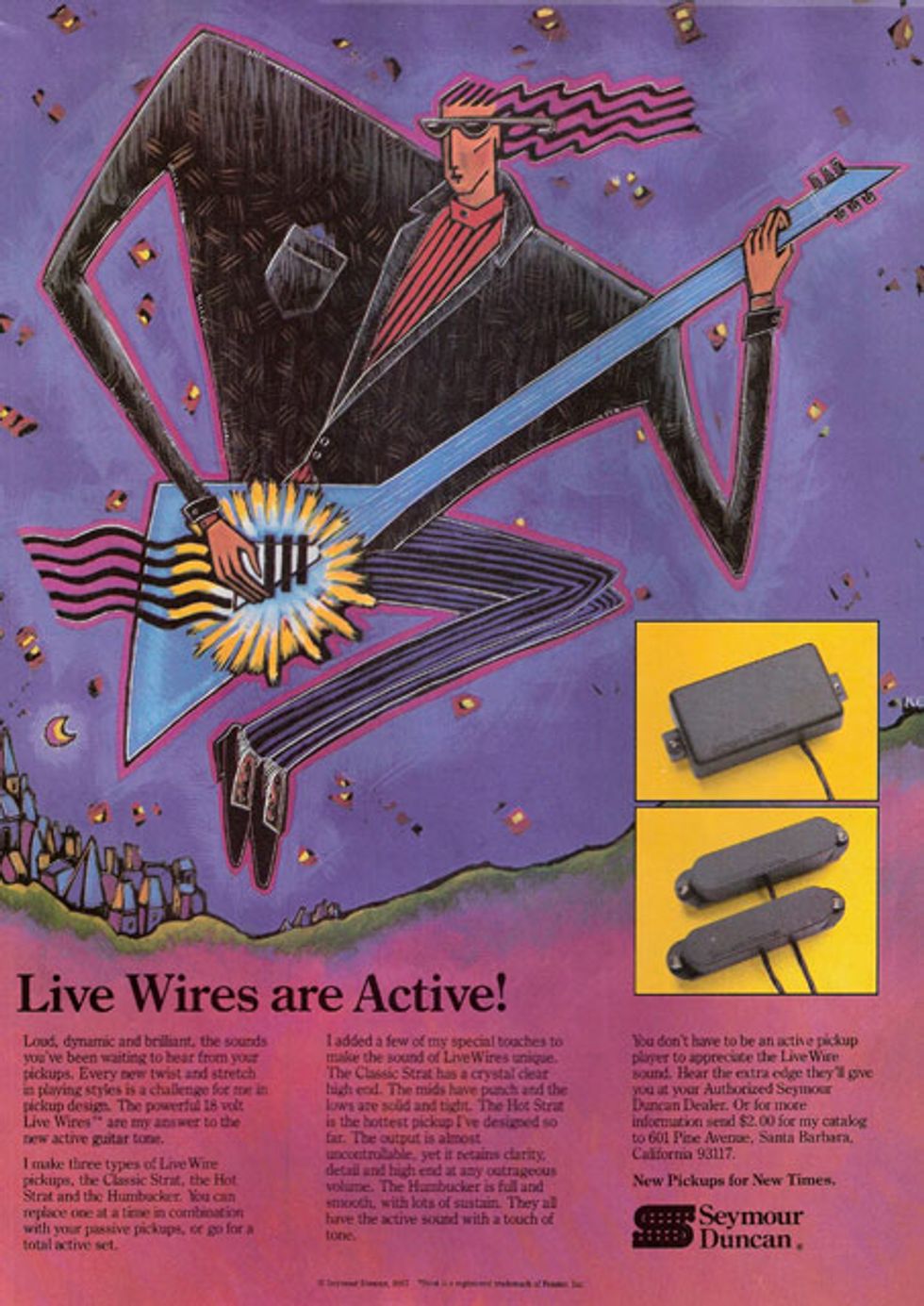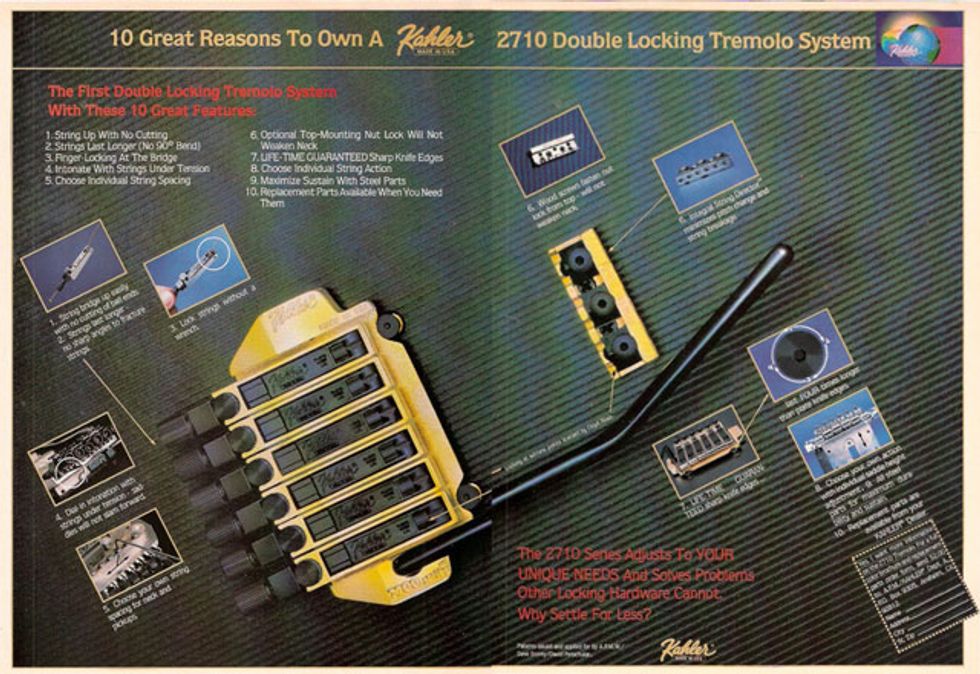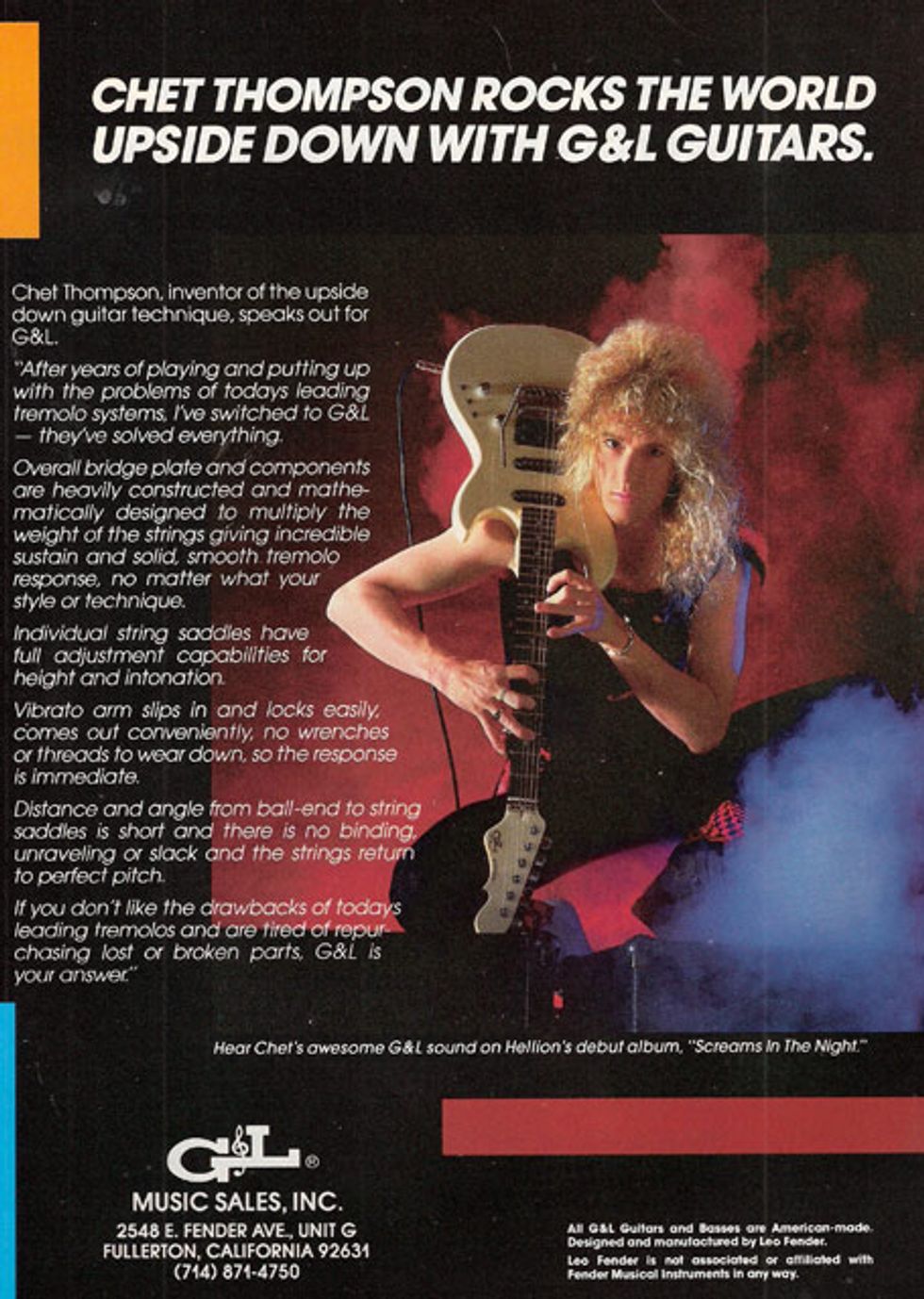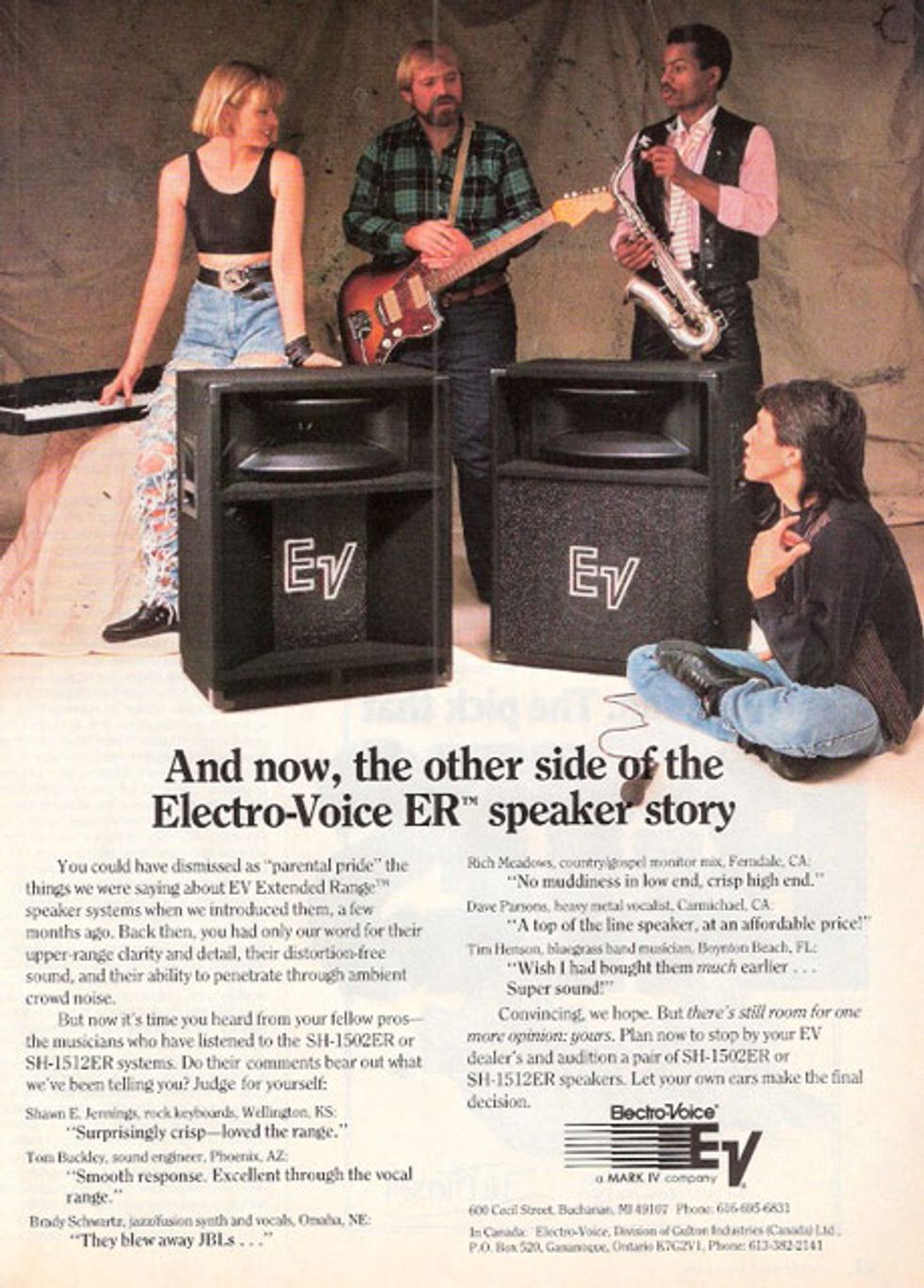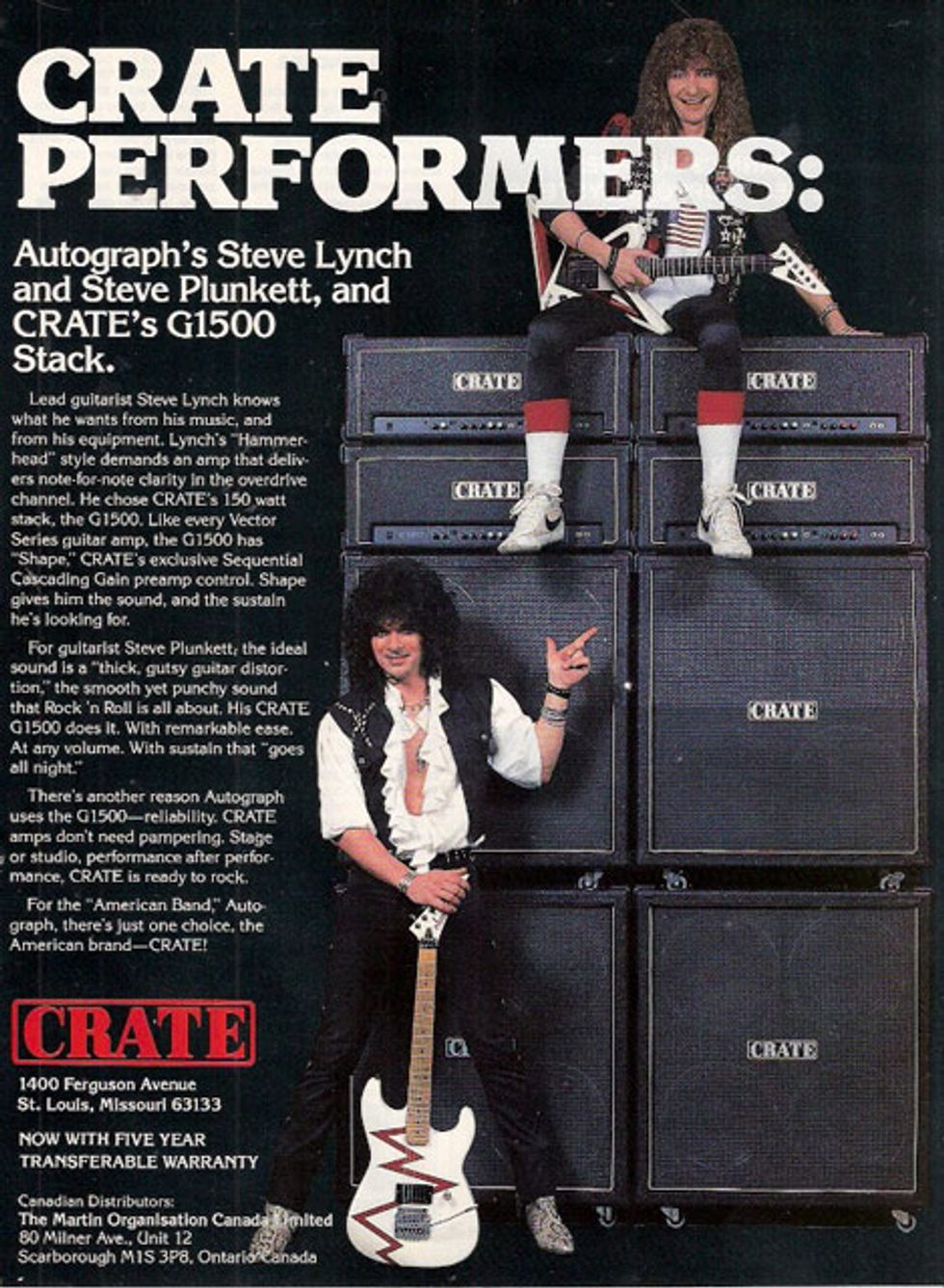 Check out our first gallery here!