GALLERY: Show Us Your Gear - Pedalboards II
Even more of what PG readers are stomping on!
"JD is a working guitarist who calls his board a ""simple setup"" that covers everything from metal to modern country. His signal chain is a Danelectro Cool Cat Chorus, Guyatone MD3 Micro Digital Delay, Guyatone FL3 Flanger, Dunlop Cry Baby Wah, and a Boss GE-7 Graphic EQ into a Korg Digital Tuner (not pictured). He also uses the Guyatone CB3 Cool boost in his amp's effects loop to boost leads. The board and road case are made by OSP Audio, and the setup is powered buy a Guyatone Power-All."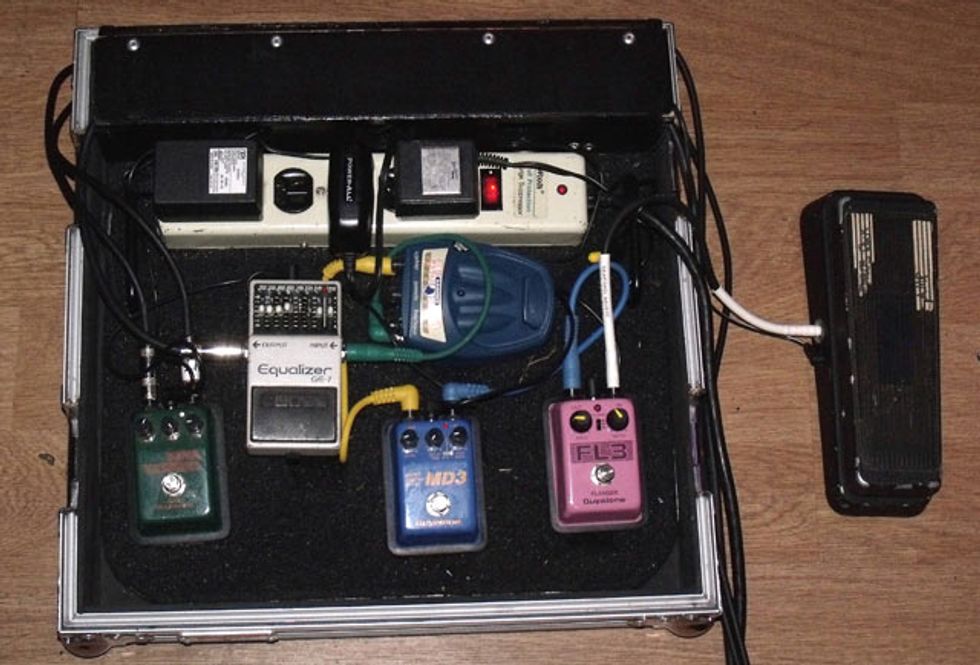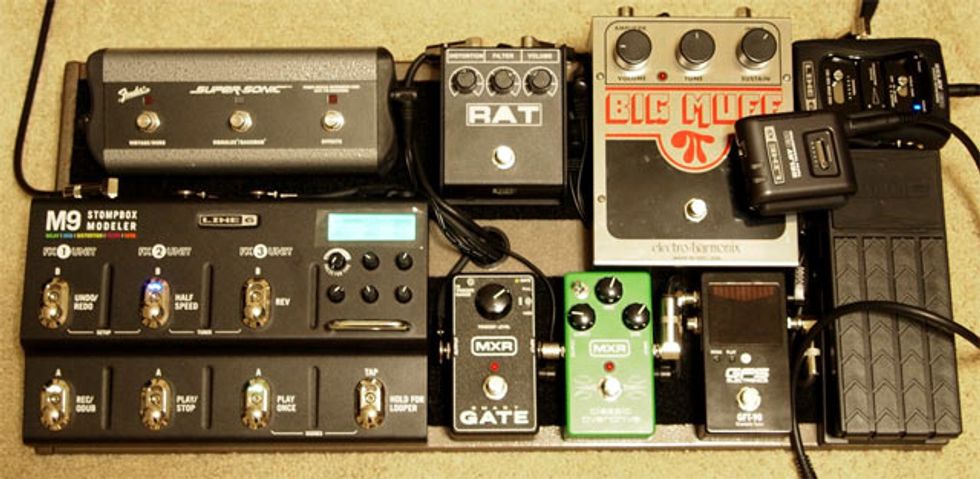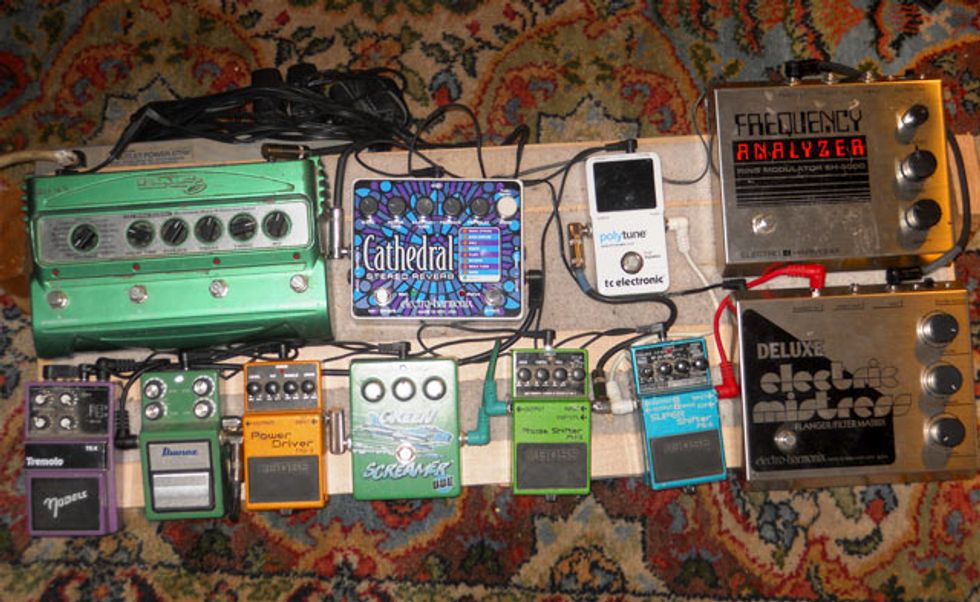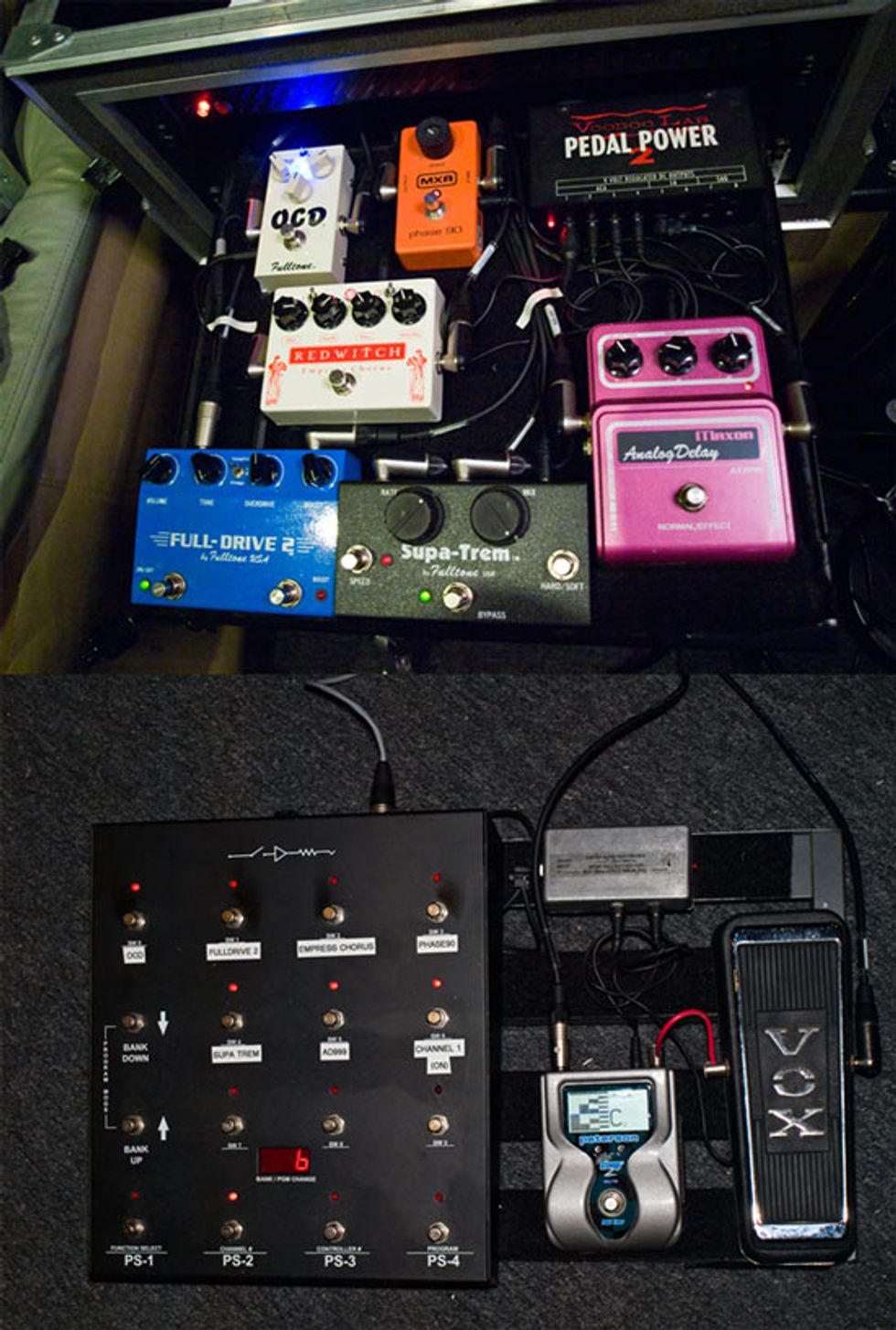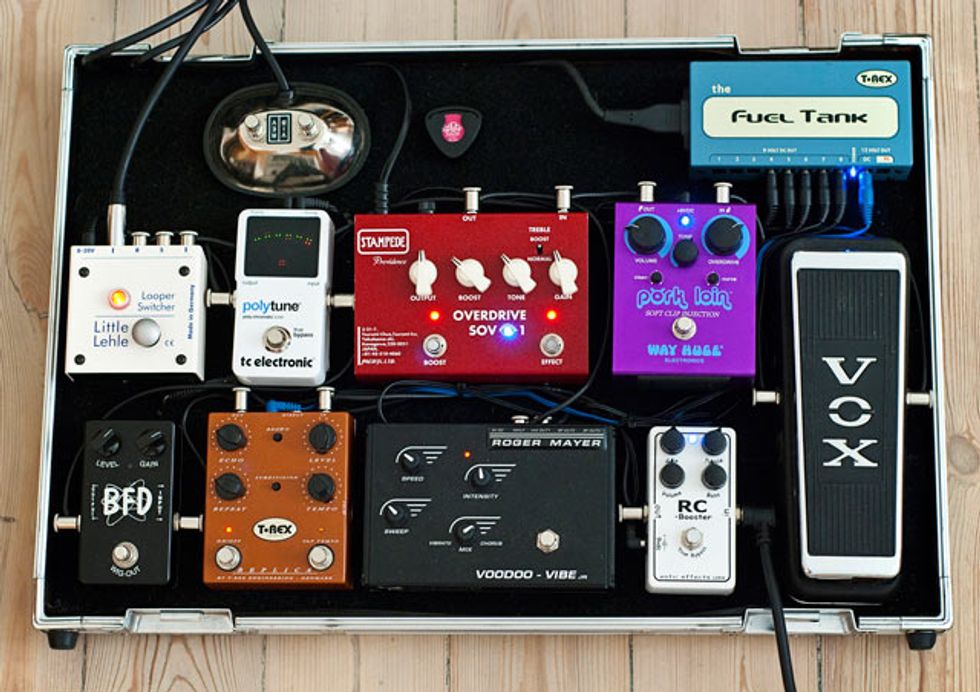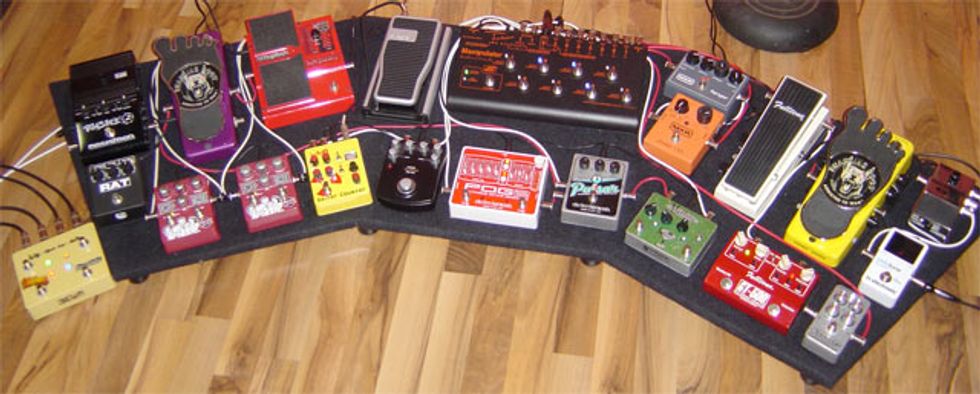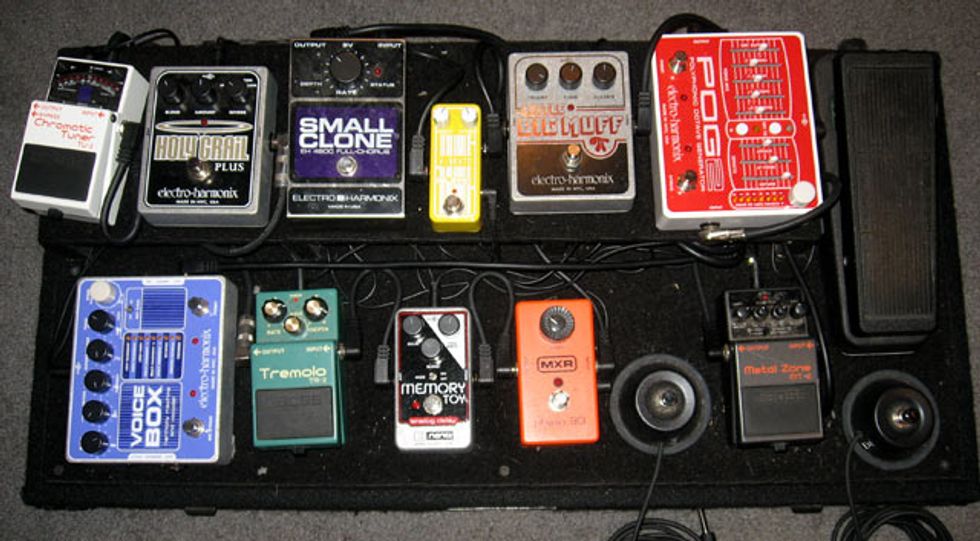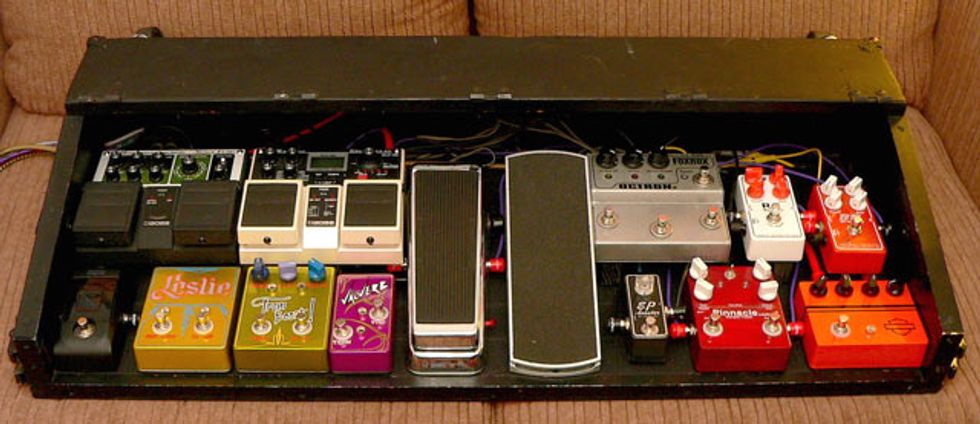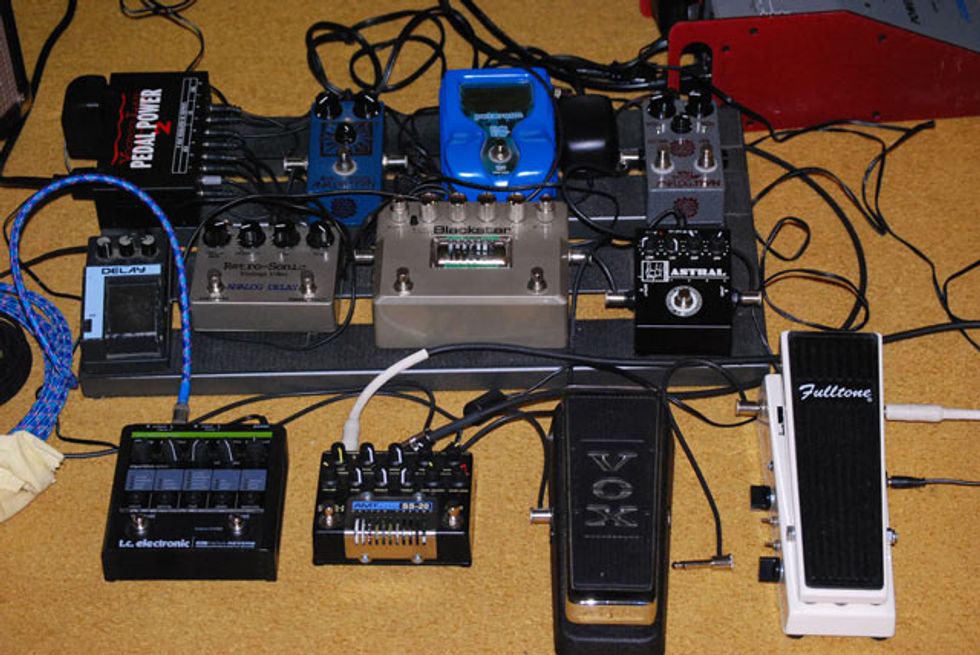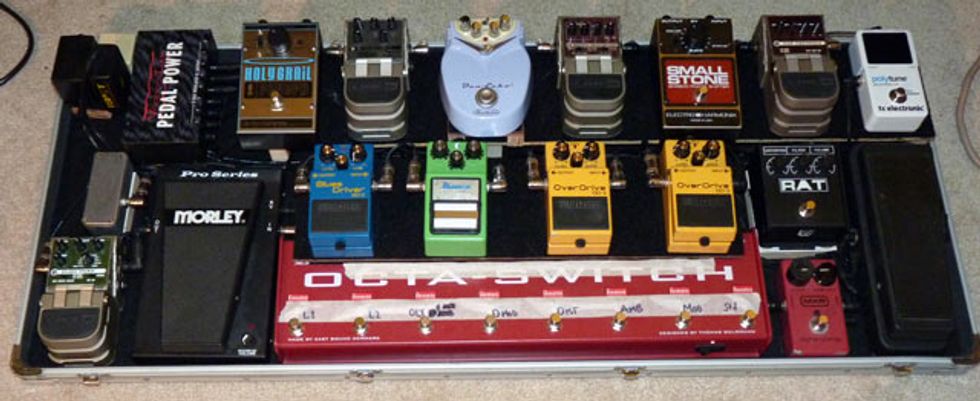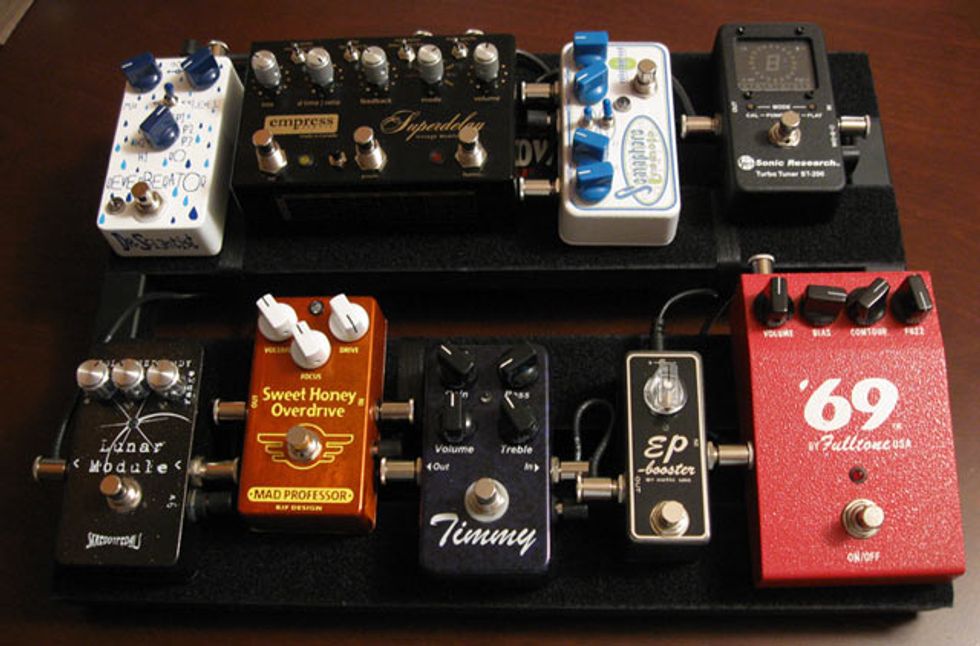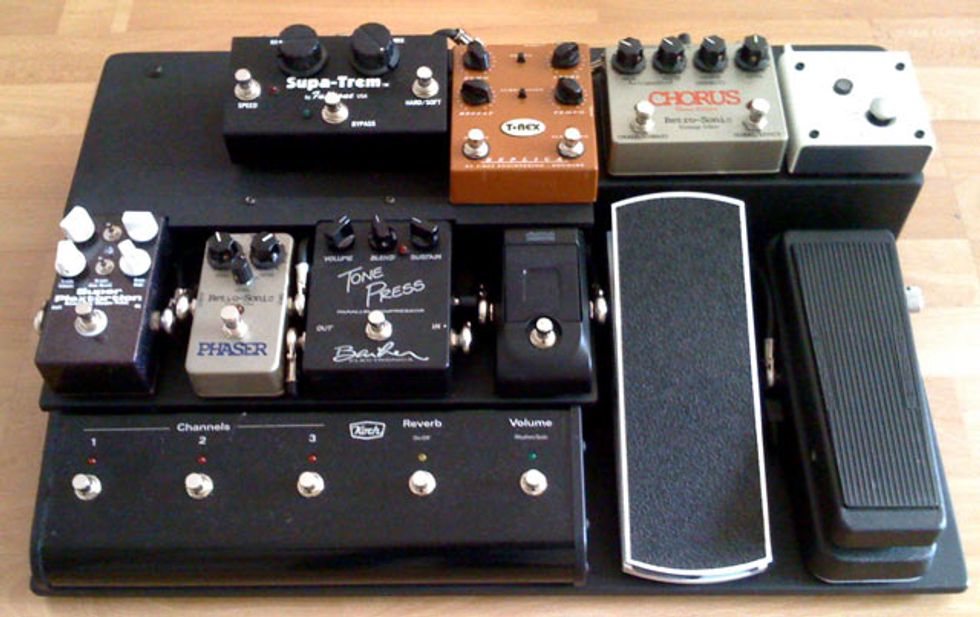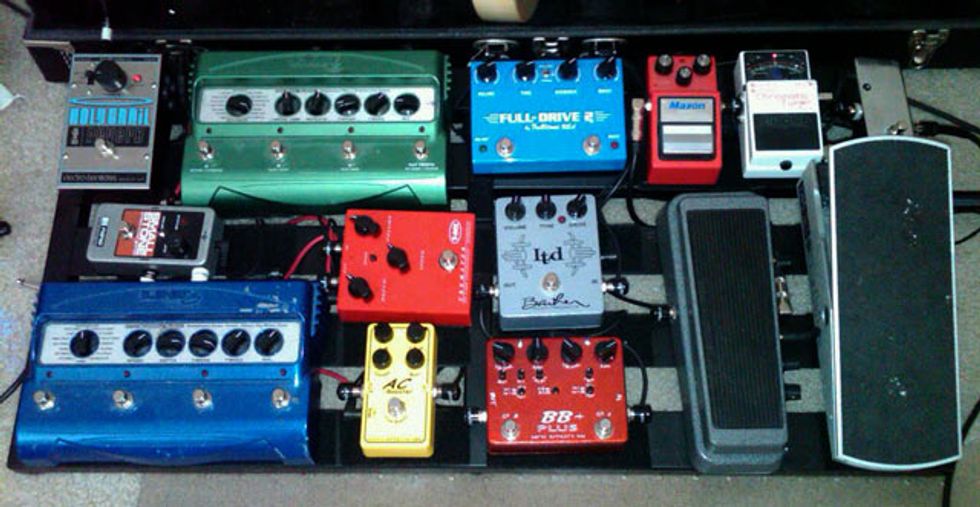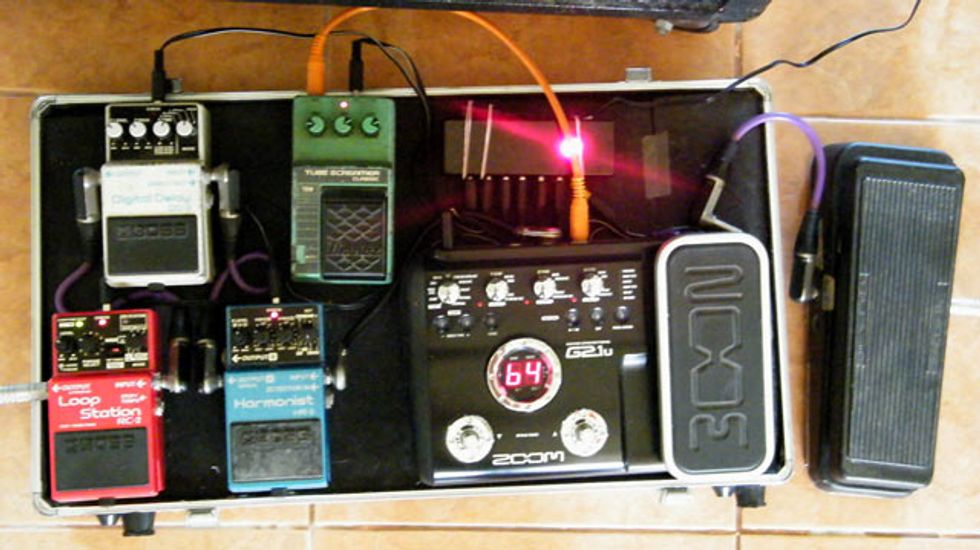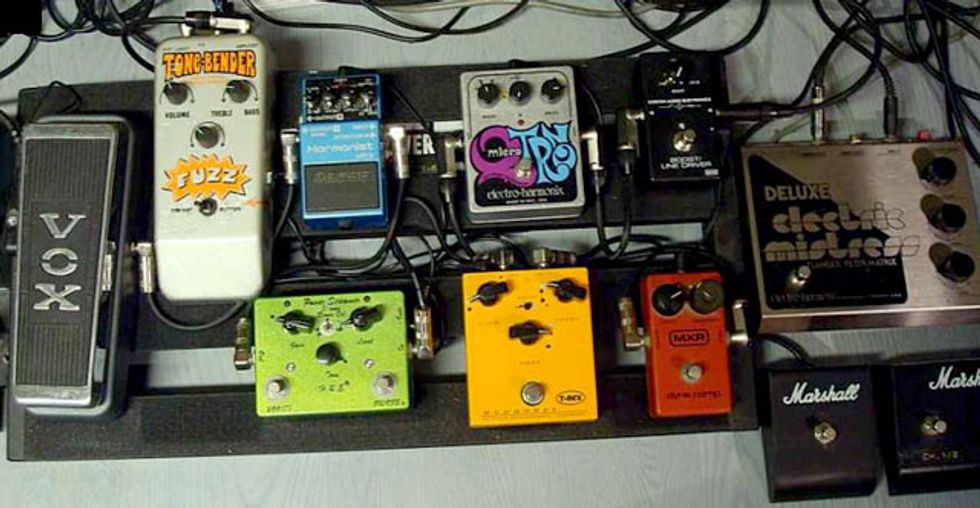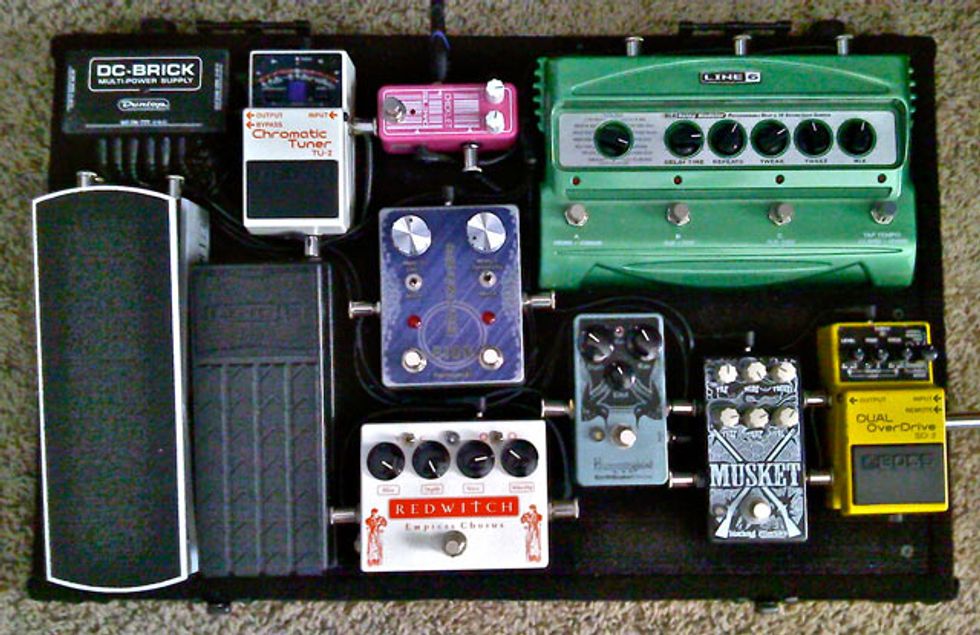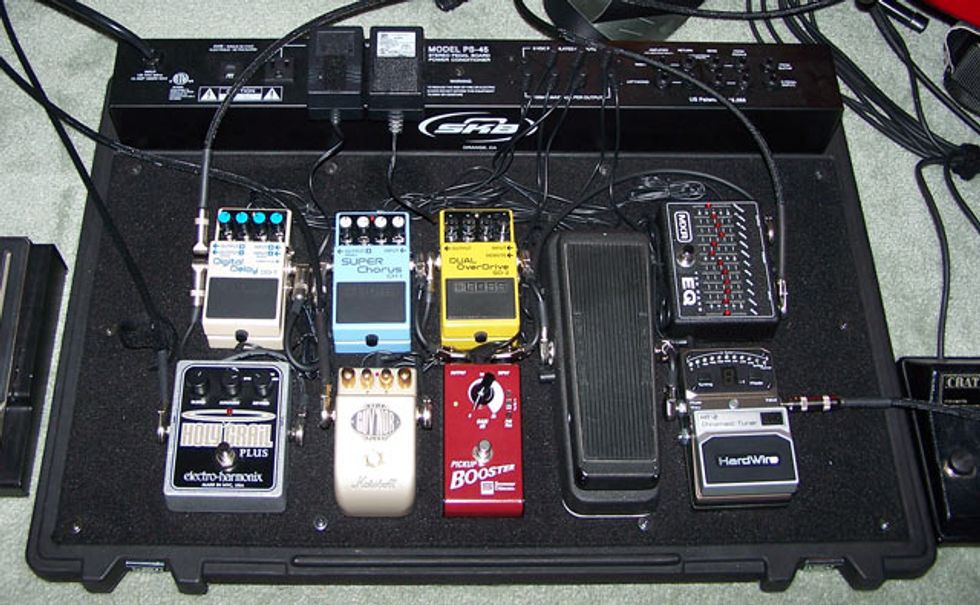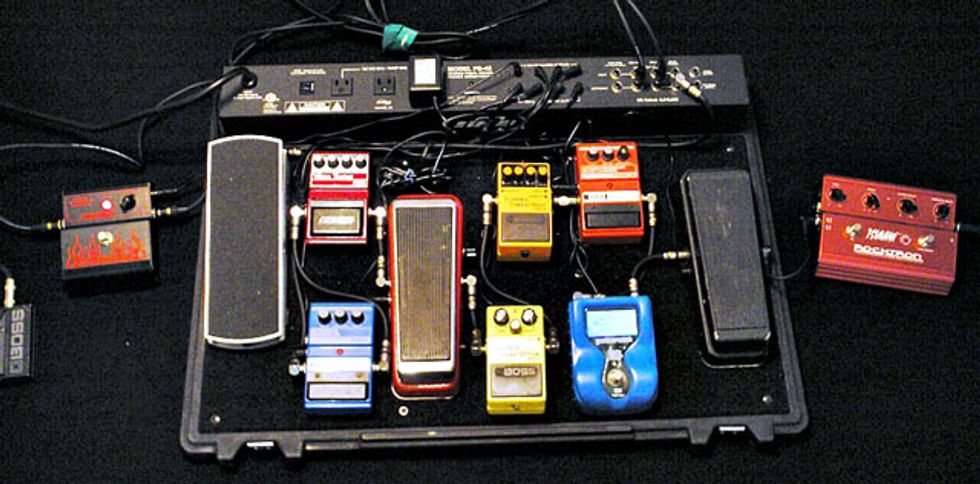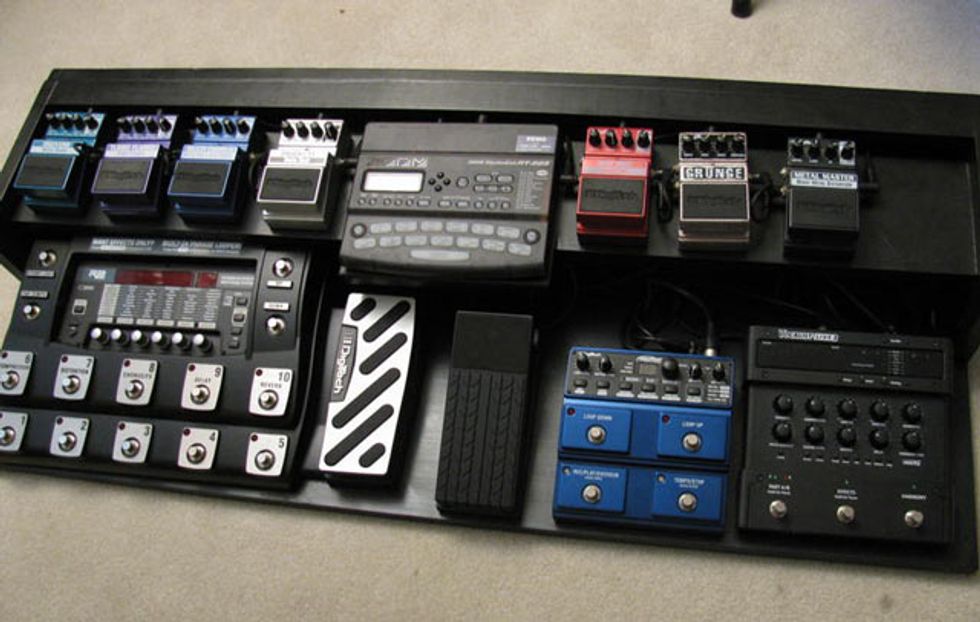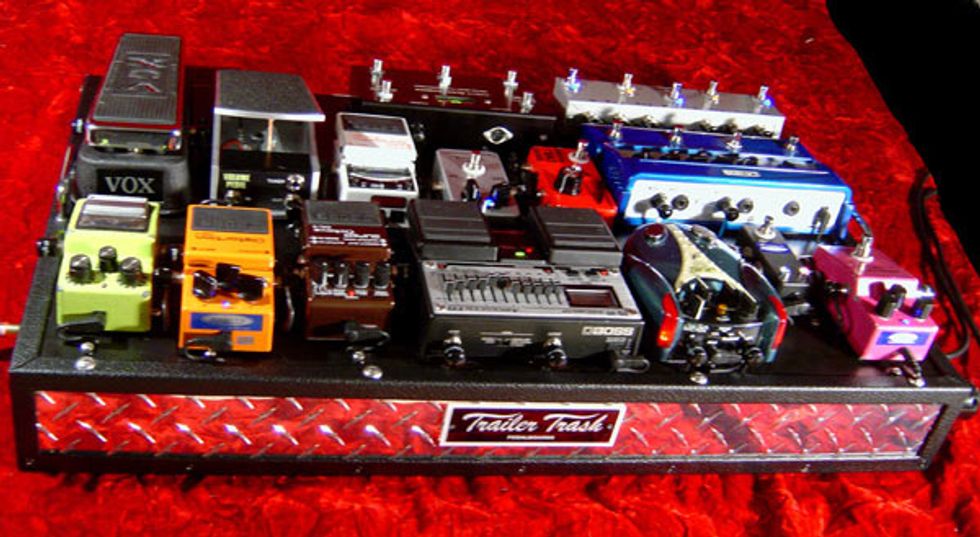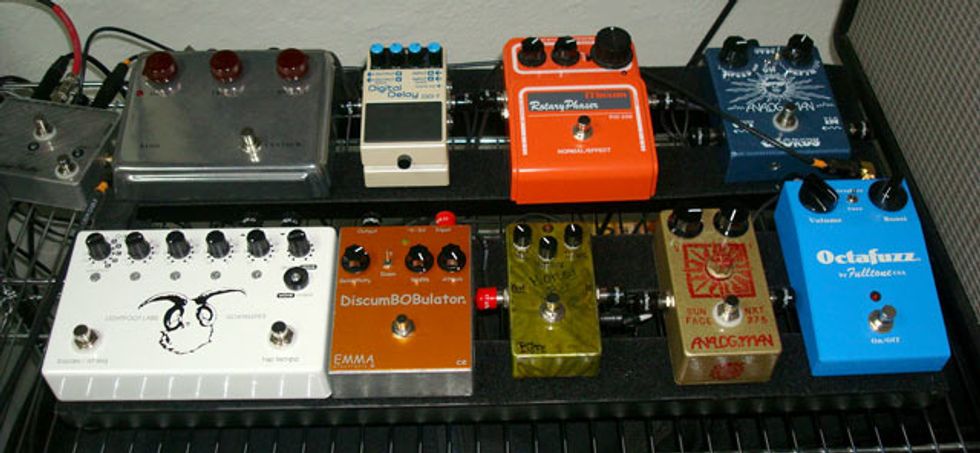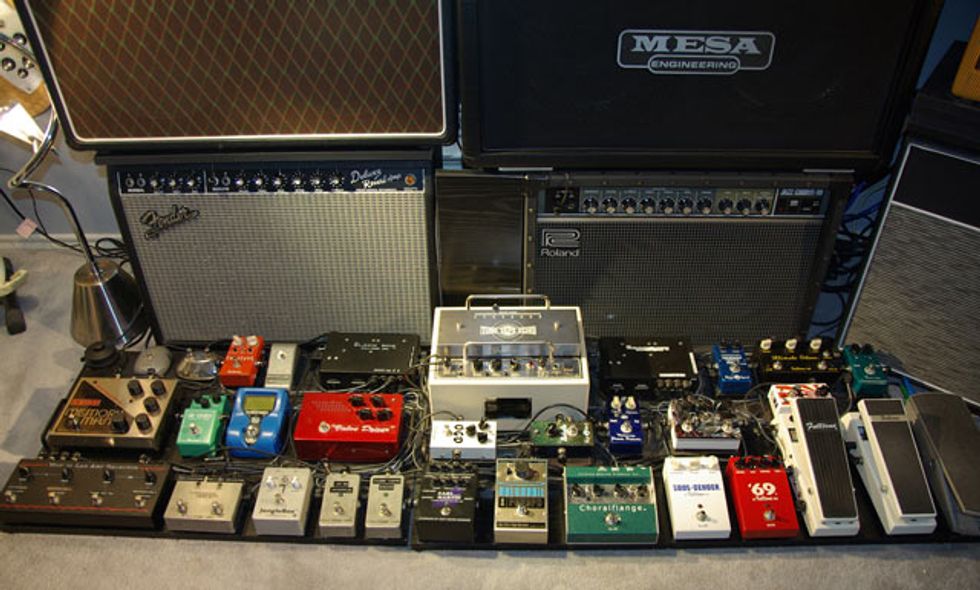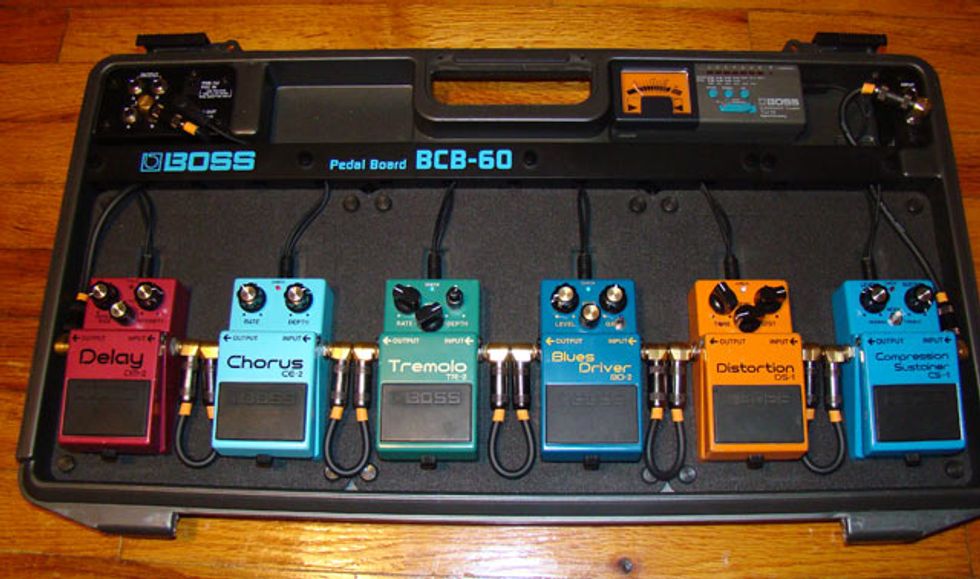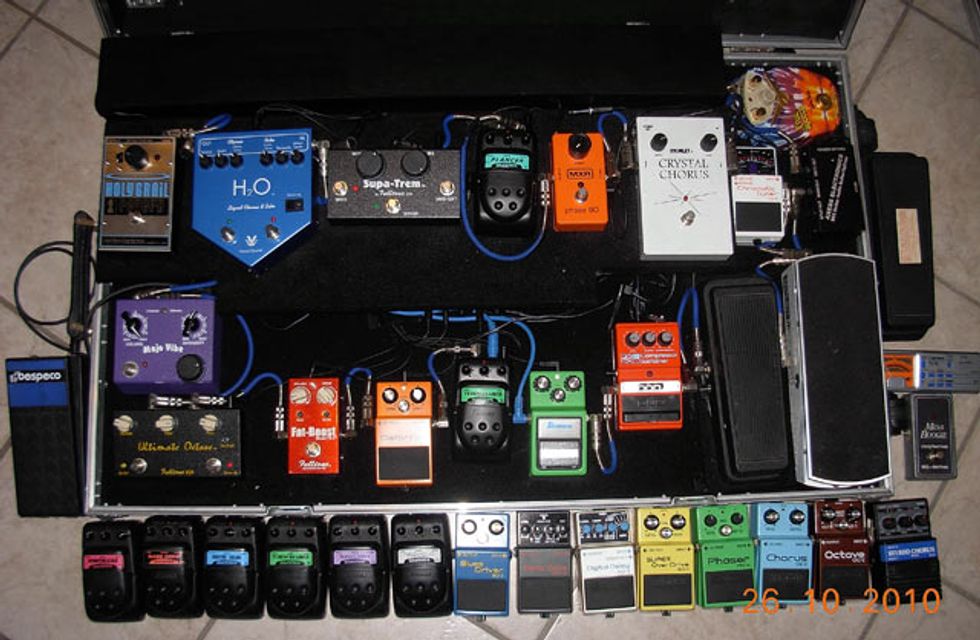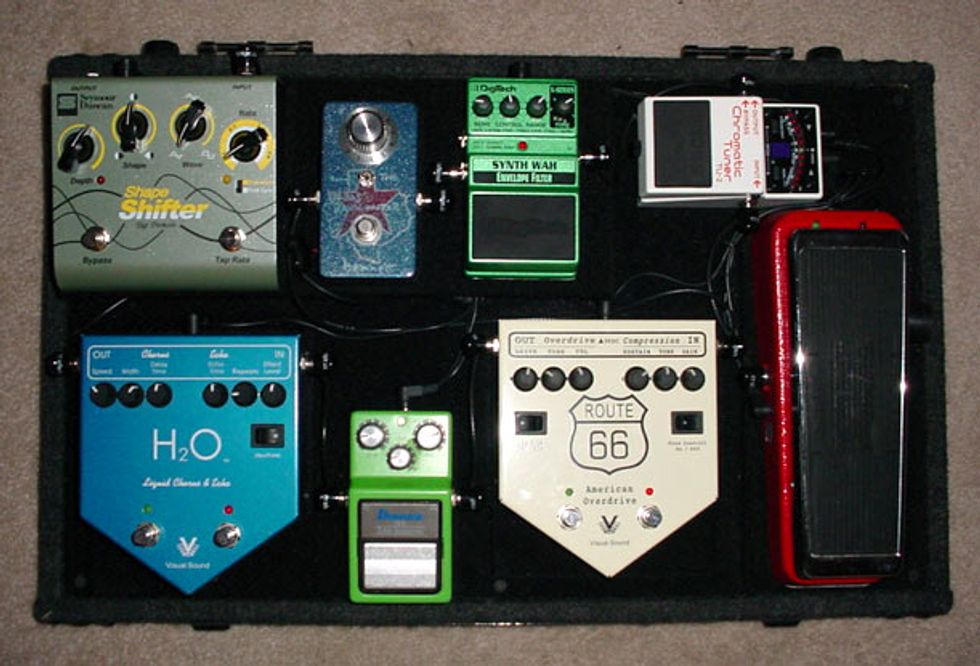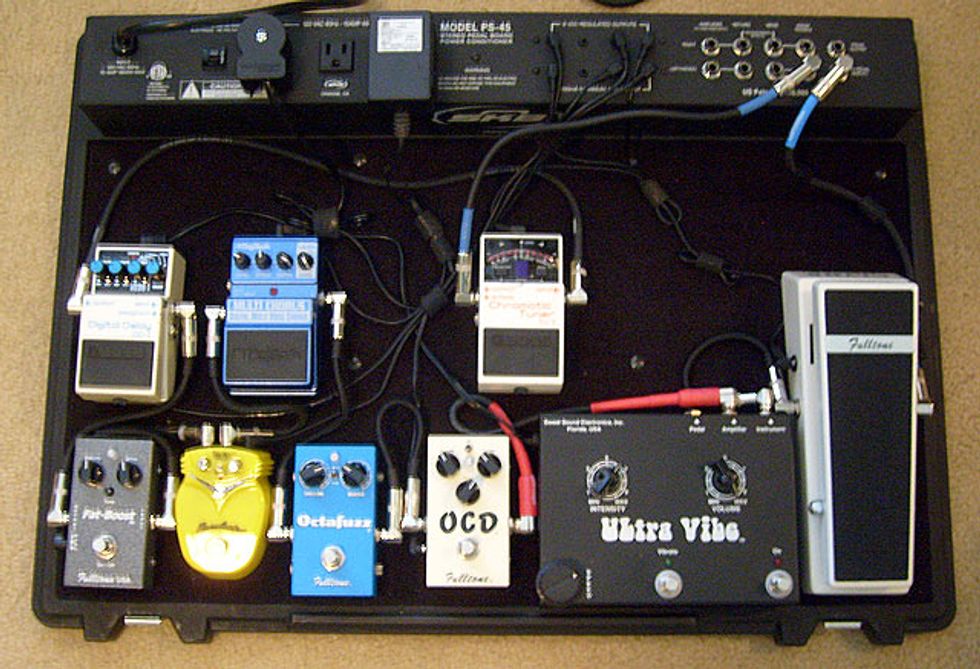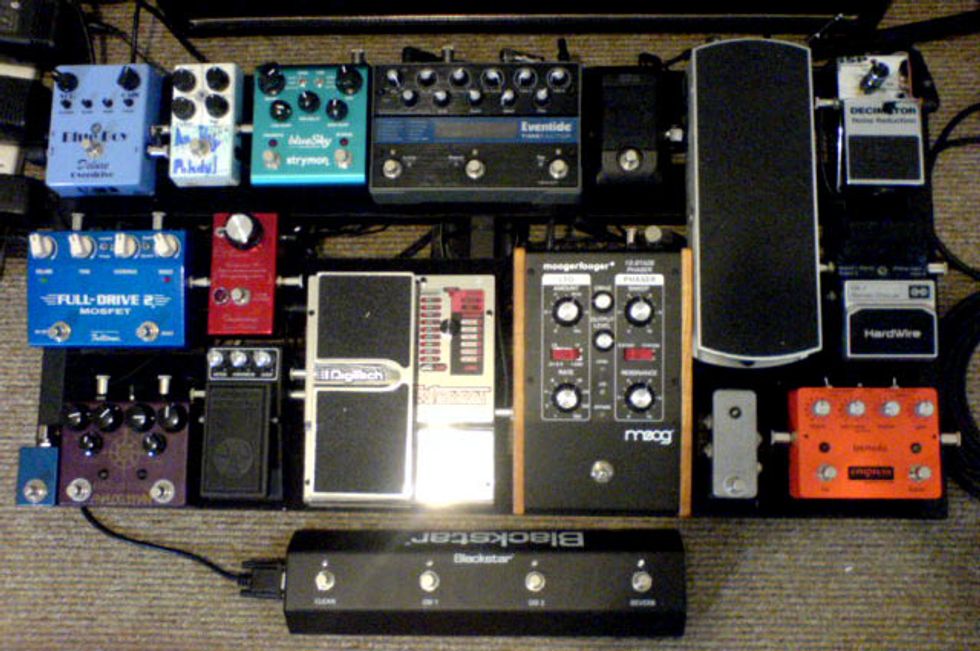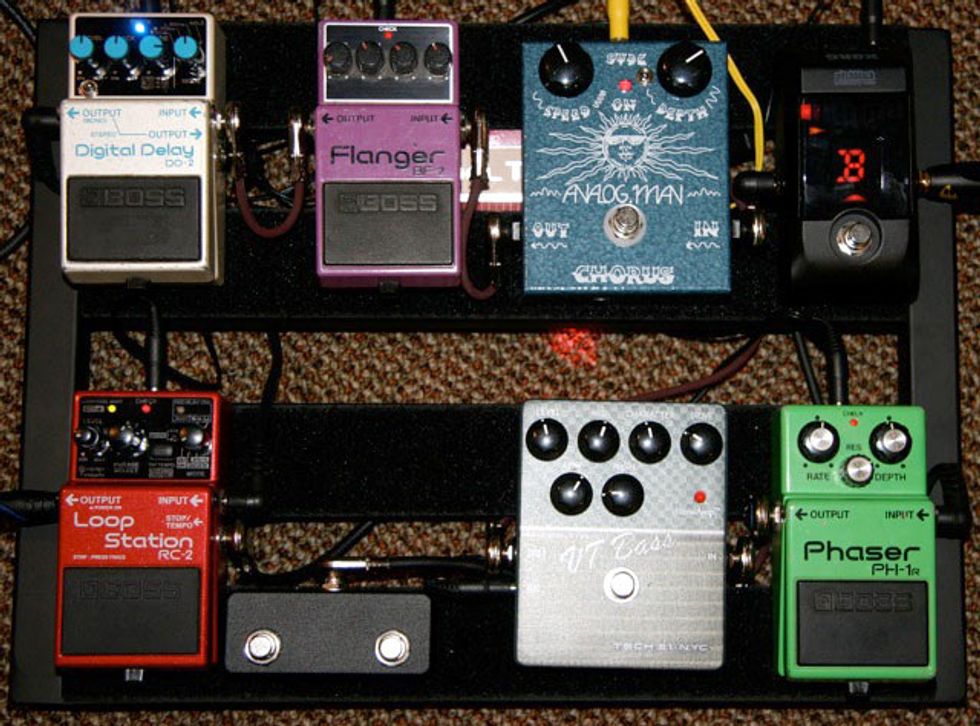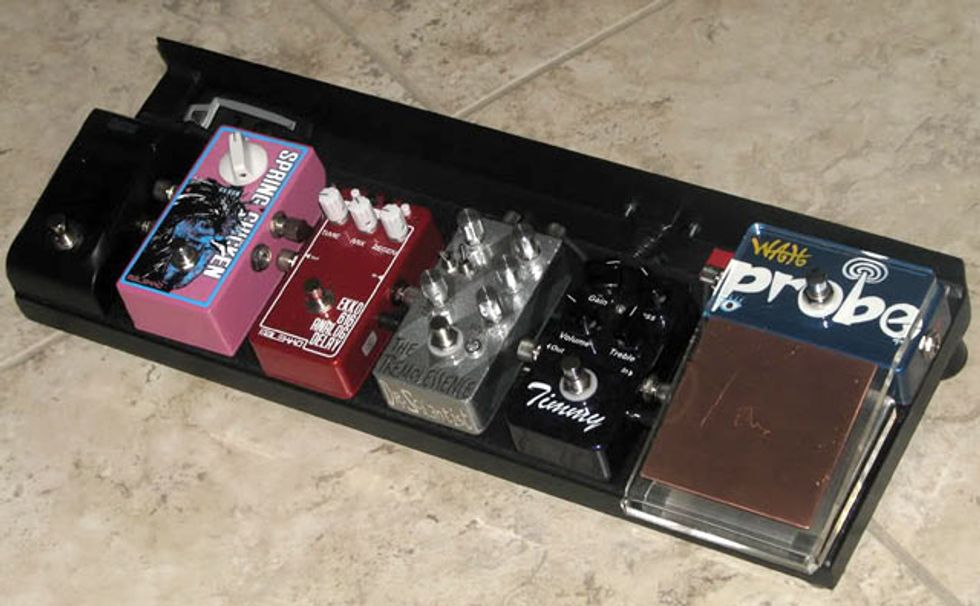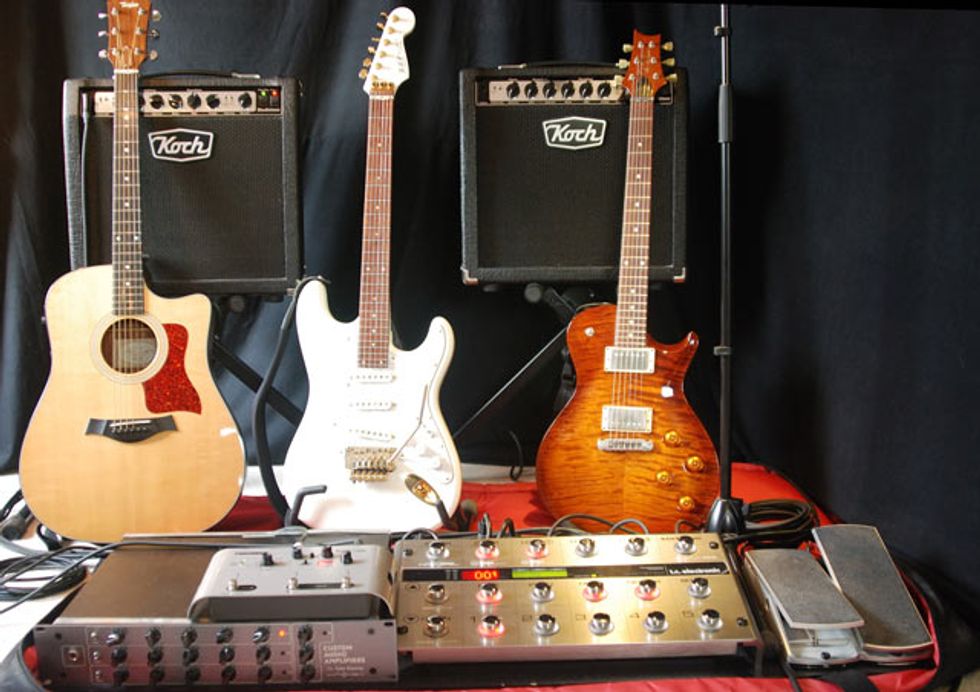 Click here to check out Show Us Your Gear - Pedalboards I