Classy design extras, ultra-buttery playability, and sweet, growling pickups distinguish this excellent ES alternative.
Faultless construction. Very nice PAF-style tones. Exceptional playability. Beautiful visual presence and cool vibe. Comes with a hard case.
The extra 200 bucks you'll pay over the price of a more modest Epiphone ES-335 might be too much for practical players.
4.5
5
5
4
Whatever your opinion of Oasis—and they have a way of engendering opinions—there's little arguing that Noel Gallagher has an ear for a tune. And like many contemporary British indie guitarists and forebears like his hero, Johnny Marr, Gallagher also understands the romantic and iconographic power of a great tune played on a classic guitar—particularly as a means of asserting difference from the pop and hair metal tribes that came before.
Between a keen awareness of those cultural forces and Gallagher's not-even-kinda-subtle worship of the Beatles, it's little wonder he found his way to the Epiphone Riviera that inspired this signature model. Gallagher's original Riviera, which was a Japan-made 1980s model, is a very different guitar than the Beatles' hollowbody, P-90-fitted Epiphone Casinos, though. In fact, with its center-block, semi-hollow construction, PAF-inspired humbuckers, and Tune-o-matic bridge, it's much more like a Gibson ES-335.
Epiphone currently makes several very nice ES-style guitars, from their own ES-335 to the closely related Riviera and Sheraton. Most of those guitars, save for the B.B. King, Emily Wolfe, and Joe Bonamassa signature models, sell for $599 to $699, which begs the inquiry: What does this Noel Gallagher Riviera give you for 200 bucks extra that its cheaper stablemates do not? If you're a hardcore Oasis fan, that's a non-question. But even at $899, this guitar is a great value. It feels and plays like a more expensive instrument. The build quality is pretty close to faultless. It comes with a hardshell case. It growls, sings, and stings in classic style. And by amalgamating several elements from Casinos, vintage-style Rivieras, and Gibson ES instruments, the Noel Gallagher Riviera adds up to a unique twist on a classic profile.
An E for Elegance
I've longed for a Gibson ES-335 since … forever. They loomed large in images of some of my biggest heroes: Keith Richards on the back of the Get Yer Ya-Ya's Out! album, Roky Erickson, and Jorma Kaukonen to name just a few. Usually, an Epiphone Dot was the most affordable means of satisfying my 335 desires, and I've played a lot of them in shops and some that belong to friends. But I had weird luck with those Dots. When I found a good one, my interests seemed to be somewhere else. When I was feeling enthused, I could never find one that was quite right. But I feel like if I had ever come across an Epiphone 335-style as nice as the Noel Gallagher Riviera, I might have dropped the cash down on the spot—regardless of my current musical predilections. It's a very inviting and easy-to-hang-out-with kind of guitar.
If you haven't taken a break from your pedalboard for a while and need a taste of straight, mainline amp thrills, the Noel Gallagher Riviera is a satisfying means of getting there.
For starters, the Noel Gallagher Riviera feels next to effortless to play. Not everyone digs cradling a 16" body. And not everyone loves a 12" fretboard radius. But just about anyone else that touches this guitar is at risk to succumb to its smooth-playing charms. The action could fairly be called delicious, and the setup perfect, even after a cross-country journey.
The Noel Gallagher Riviera looks good, too. The wine-red finish and binding, aged to a biscuit-tan hue, look like a rather scrumptious meal. But the guitar also holds up to scrutiny at the detail level. I couldn't find a construction or finish miscue. If there is any possible complaint, it's that the finish might be a tad thick. All the same, I love looking at it. And though dogmatic Gibson players will probably scream heresy, I prefer the way the slim, florid hourglass headstock looks on this guitar compared to a Gibson. The white, curvaceous pickguard is also a pretty contrast to the wine finish, which I prefer to a Gibson ES-335's black guard.
Air and Cultured Muscle
If you haven't taken a break from your pedalboard for a while and need a taste of straight, mainline amp thrills, the Noel Gallagher Riviera is a satisfying means of getting there. The Alnico Classic Pro humbuckers, which aspire to a late-'50s, low-output PAF sound and feel, might lack some sense of the wide-screen, aerated texture you hear in the real thing or a top-flight replica, but they are a very nice facsimile. The top end zings and is neither too soft nor too bossy. And though the low end can be a touch woofy in some settings—a quality that applies to just about any PAF to a degree—it just as readily offers growling counterweight to the sweet treble tones. Like any PAF-profiled pickup, the Alnico Classic Pro is scooped in the midrange. In a great PAF, there's usually enough personality in the scooped mids to lend a little purr to the output. That edge is slightly blunted here. But on balance, this a very nice set of pickups for a guitar in this price range.
The pickups are also a beautiful match for the semi-hollow construction, which I always think feels a little more dimensional than a Les Paul. The bridge pickup and combined pickup settings in particular seem to benefit from the extra body resonance, which lends them size and firecracker energy. The neck pickup alone, meanwhile, feels and sounds a little extra smoky, vocal, and soft around the edges. Each of these settings, by the way, pair to thrilling effect with overdrive tones. But I particularly love how it matched up with Marshall-style and raspy ODs, where the extra midrange adds a sweet toughness.
The Verdict
The knock on the Noel Gallagher Riviera will almost certainly be that it's 200 extra bucks for what is, elementally, an Epiphone ES-335. But the little details—the parallelogram markers, the curvaceous, white Rivera pickguard, and the wine finish and aged binding, add up to a very pretty, distinctive, and unique twist on an ES. It's also a very classy alternative to a Les Paul if you want PAF sounds in a less common instrument. I might also argue that it's just a touch more versatile in some musical situations, thanks to the combination of airy resonance and growl. If you're a songwriter, you'll love how great it sounds nowhere near an amplifier. But this guitar is a joy to hear loud, alive, electrified, and unadulterated.
Epiphone Noel Gallagher Riviera Demo | First Look
Epiphone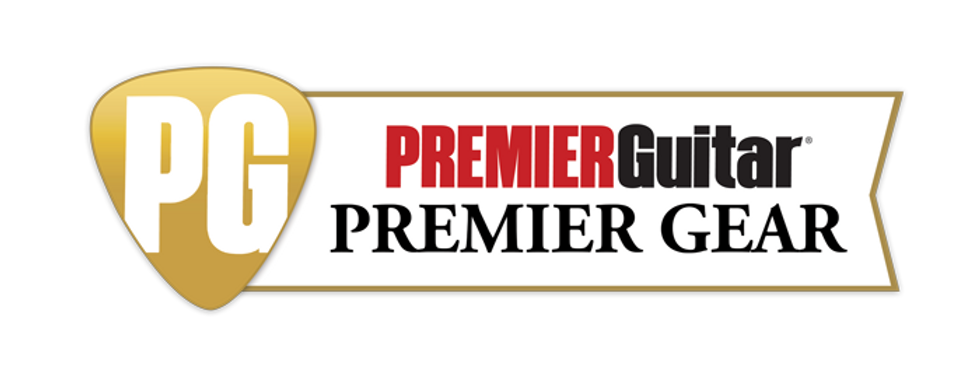 The guitar universe gathered momentum in a big way in 2022—which is easy to see in this year's wildly diverse parade of Premier Gear Award winners.
Here's a look at 2022's most notable new guitars, amps, effects, and accessories, reviewed by our editors and writers:
CuNiFe-driven Wide Range pickups and a 7.25" fretboard radius make this the most period-correct Thinline since the original.
Awesome, alive, and individual Wide Range pickup sounds. Great neck. A 7.25" fretboard radius. Light weight. Period-authentic 1 meg pots.
Taper on 1 meg pots not very nuanced. Less-than-plentiful ash supplies could mean odd grain matches on natural-finish guitars.
Fender American Vintage II '72 Thinline Telecaster
fender.com
5
4
5
4
In the 50 years since their big, chrome covers first reflected a hot stage light, Fender's Seth Lover-designed Wide Range humbuckers have gone from maligned to revered. The guitars built around Wide Range pickups are legends in their own right, too. Keith Richards' Telecaster Custom is synonymous with the Stones dynamic and adventurous late-70s-to-early-80s period. Scores of punk and indie guitarists made the Telecaster Deluxe a fixture of those scenes. And Jonny Greenwood almost singlehandedly elevated the Starcaster from a curiosity to an object of collector lust. The fourth member of the Wide Range-based guitar family, the '72 Telecaster Thinline, lived a comparatively low-profile life. Yet it is a practical, streamlined, uniquely stylish, and multifaceted instrument with a truly original voice—qualities that are plain to see, feel, and hear in this new American Vintage II incarnation.
Though the '72 Thinline re-issue has been a fixture in Fender and Squier lines for years, the pickups in those guitars were mere visual approximations of the Wide Range pickups that made the originals so distinct. But thanks to the introduction of Fender's new CuNiFe magnet-based Wide Range pickups, the new American Vintage II '72 Telecaster Thinline now exists in the most vintage-correct guise since the original—right down to the Lover-style Wide Range units, 1 meg potentiometers, and a 7.25" fretboard radius. It's a lively, exciting, and rich-sounding instrument that spans Fender and Gibson textures while inhabiting a tone world all its own.
Fender '72 American Vintage II Telecaster Thinline Demo | First Look
Of Mashups, Magnets, and Bobbins
Avoiding patent infringement is a powerful driver of invention. When Seth Lover came to Fender from Gibson in the late '60s, he inherited a directive to create a Gibson-beating humbucker. To do that, he'd need to avoid copying the PAF he'd designed for Gibson. But Lover also had a specific, self-imposed objective: to build a meatier-sounding pickup that retained the fast transient response of Fender single-coils. Lover's task was like threading a needle. And for a long time, the popular consensus was that the Wide Range experiment failed. But in the intervening years, open minds and ears have proven how versatile, beautiful, and powerful sounding the Wide Range can be. They are also a case study in how a series of small design pivots can yield an unexpected whole.
Structurally speaking, the differences between a Wide Range and a Gibson PAF humbucker are simple but important. In a PAF, steel pole pieces focus a charge from an alnico bar magnet at the pickup's base. A Wide Range, however, uses adjustable pole pieces as magnets—a design enabled by the use of CuNiFe, a malleable, magnetic alloy of copper, nickel, and iron that can be fashioned into magnetic screws. When Lover designed the Wide Range, CuNiFe was used extensively to manufacture tachometers, speedometers, and other gauges. It was relatively cheap and plentiful. But as gauges increasingly became digital, CuNiFe went increasingly unwanted. Cheap supplies dwindled. Before long, the Wide Range pickup was gone, too.
In the decades since, a lot of great pickup builders debated what makes vintage Wide Range pickups special—and the role CuNiFe magnets play. What is certain is that CuNiFe led Seth Lover to a very interesting series of engineering adaptations. Consider this chain of events: The lower iron content in CuNiFe alloy makes it harder to extract low-end warmth in pickup applications. That necessitates bigger bobbins and more wire turns. The resulting wider spacing between bobbins also means a wider pickup, which, in turn, reads vibrations along a longer expanse of string. Needless to say, there's much that could account for a Wide Range's unique voice.
Fender engineer Tim Shaw, who developed the new Wide Range pickups and who dives deep into the minutiae of such matters, asserts that CuNiFe is an indispensable ingredient in a Wide Range's sonic signature, and a material with very audible and discernible individual properties. "As a designer, we almost never get to work with a completely different magnet family," Shaw says. "It's like having a new scale or set of chords to play with. Even when CuNiFe is overdriven, it (retains) definition and a very pleasant and musical top end. That's been very inspiring to me."
Though Shaw's take on the Wide Range essentially sticks to the original formula, he voiced them to accommodate the extreme ranges of what he heard in various vintage specimens. His team made another important decision related to authenticity that pays sonic dividends here by using the 1 meg potentiometers that Fender used in the early '70s. While folks like Shaw care less for the taper in 1 meg pots (it's discernibly less smooth), they are perceptibly brighter than 500k pots when the guitar tone and volume are wide open. Some players like the more PAF-like output you get from the 500k pots. Others find that 1 meg pots are key to making Wide Ranges sound distinct and extra alive. After a few days with the American Vintage II version of the '72 Thinline Telecaster, I'm inclined to align with the latter camp.
Alive and Kicking
Playing the American Vintage II Telecaster Thinline straight into a loud, clean Fender amp, it's easy to hear how inspired Lover's vision was. The Thinline's bridge pickup sounds like a single-coil Telecaster that's bulked up without adding an ounce of fat. The top end is clear, snappy, and toothy. And while low strings have a sense of enhanced mass when compared to a single-coil Telecaster, they still twang like Bakersfield in a bottle. This harmonic profile means that the '72 Thinline doesn't hog up the low- and low-mid range in a mix, but can still drive an amp deliciously and create a sense of extra heft and explosive excitement. The neck pickup, too, balances mass and detail with grace. Both pickups make sounds that I've looked for in Les Pauls and could never quite find. I suspect Seth Lover would be tickled.
Fear No Deconstruction
Pickups were not the only deviation from design norms that distinguished the '72 Thinline. The first Telecaster Thinline, which appeared in 1969, was hatched from the mind by Roger Rossmeisl, who famously designed Rickenbacker's 300 series guitars, among others, before moving to Fender and conceiving the Coronado, Montego, and the company's mid-'60s acoustic line. To create the lighter, semi-hollow Thinline, Rossmeisl adopted the construction technique he developed for Rickenbacker: routing acoustic chambers from a solid section of ash, and then capping the back of the guitar with a thinner section of wood. On the new American Vintage II version, the ash body is fashioned from two solid sections of ash glued together at the guitar's center line. Because boring beetles have endangered ash trees, visually perfect specimens of the wood are in short supply these days. As a consequence, the grain in the two sections that make up our review guitar are less than ideally matched. Still, the natural blonde poly finish is beautiful and marks a lovely visual link between the first blackguard Telecaster and this more deconstructed variation on the form.
The semi-hollow construction of the Thinline yields audible differences, too. Compared to a solid-ash Telecaster, the Thinline sounds much more zingy, resonant, and alive—particularly in the midrange. That difference is also apparent when the guitar is plugged in, and the body's more resonant characteristics are a great match for the lively Wide Range humbuckers. Together they make the Thinline feel exceptionally responsive and awake.
Fender elected to revisit the company's 7.25" fretboard radius across the whole American Vintage II line. And, for this reviewer at least, the development is a welcome one. I know flatter radii are appealing to bend-happy players. But when combined with the beautifully rolled edges on this Thinline's single-piece maple neck and its very late-'60s-feeling C-profile, the more curvaceous radius Thinline feels fast and alluring under the fingers. And while the action felt pretty low, deep bending never resulted in choked or clanking notes. Is 7.25" too curvy for bending? I don't know. Maybe you should talk to Jimi Hendrix and David Gilmour about that. I think it feels fantastic.
The Thinline is a pleasure in other ergonomic respects. The semi-hollow construction makes it relatively light (though the humbuckers probably offset that advantage a touch). And while the volume and tone knobs are situated further away than on a traditional Telecaster or a Stratocaster, the 3-way pickup switch, which is angled in the fashion of a Stratocaster pickup switch, is an inspired move that makes switching a lot more fluid.
The Verdict
In terms of function, sound, and style, time is proving kind to the '72 Telecaster Thinline. And in this American Vintage II incarnation, the improvements to the Wide Range pickup make the Thinline a very real, appealing, and individual alternative to Gibsons and more canonical Fender sounds as well. Idiosyncrasies specific to the Wide Range pickups and 1meg potentiometer configuration won't be for everyone. The guitar can sound pretty bright. And I suspect players that just want PAF sounds from a Telecaster will have the same complaints they've always had. But for any player that loves the feel of a vintage Fender but is interested in a more distinct, individual palette of sounds, the '72 Telecaster Thinline is a sweet-playing delight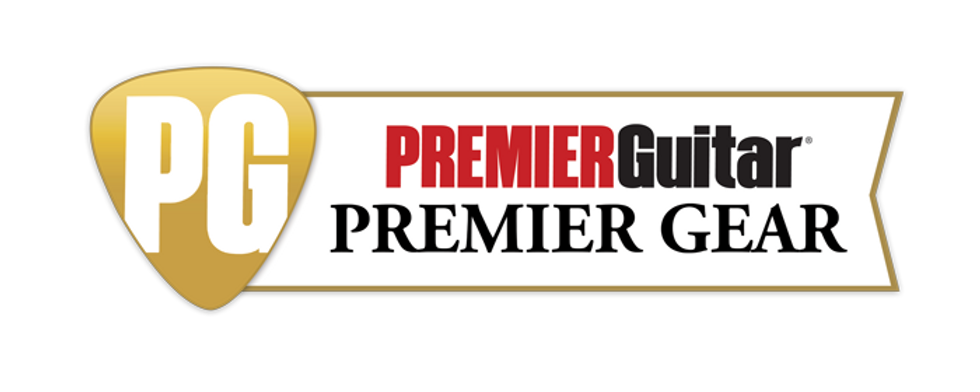 A supreme shredder's signature 6-string dazzles with versatility.
This immaculately built guitar sounds great and can do it all.
The more affordable price is still out of reach for many guitarists
5
5
4.5
4.5
Charvel's first Guthrie Govan signature model was released in 2014, after an arduous two-year effort to get the design just right. Since then, the guitar—now in its second edition—has become one of Charvel's most coveted models. Unfortunately, its $3,699 price keeps the U.S.-made axe out of reach for many.
This year, though, the company released the Made-in-Japan signature MJ San Dimas SD24 CM, which sells for a slightly more manageable $2,799. Needless to say, that's not cheap. But depending on your priorities, it's a fair price for a very high quality, pro-level instrument.
Made for the Road Warrior
Govan is a seasoned touring and recording musician, to say the least, and real-world experience and practicality informs the SD24 CM's design down to the smallest details. The knurled chrome knobs, for instance, are dressed up with glow-in-the-dark Luminlay numbers, which together with recessed position indicators on the body help you recall volume and tone settings fast and with precision. Crème-colored inlays and more glow-in-the-dark Luminlay side dots help you find your place on the neck on dark stages. The heel-mounted truss rod adjustment wheel, meanwhile, makes neck relief adjustments convenient.
The proprietary tremolo system is unique to the SD24 CM. It functions a bit like a conventional locking tremolo setup, but there's no locking nut like you find on a Floyd Rose-type system. Instead, the SD24 CM uses Gotoh diecast locking tuning pegs and a Graph Tech TUSQ XL nut. The bridge does require an Allen wrench for string changes, but it's not encumbered by fine-tuning knobs like a Floyd Rose. So, if you want to change tunings, you can do so quickly using just the tuning pegs
To facilitate pitch-up maneuvers on the whammy bar, the bridge is recessed into a body cavity. The resulting range of motion is considerable, and I was able to get the bar to go up a major 3rd on the G string. Needless to say, I was also able to dive-bomb to oblivion. Tuning stability is quite good—even when the guitar is subjected to excessive whammy bar abuse. By the way, at Govan's suggestion, there's also a foam strip situated between the springs and the spring cavity to eliminate sympathetic vibrations. Such issues probably wouldn't cross the minds of casual guitarists, but they are peace of mind for players that like to eliminate all possibilities of weird vibrations or overtones from unwanted sources.
Another interesting design detail: The recessed input jack is located adjacent to the endpin. This uncommon placement was one of Govan's ideas. It prevents accidental unplugging. But because most players wind their cables over the endpin, it also situates the jack closer to that point.
The SD24 CM comes with a hybrid gigbag/hardshell case, which is a nice upgrade from just a standard gigbag (or no case, which is an unfortunate new trend, even with pricey guitars). Needless to say, the guitar looks great, with a satin, 3-tone sunburst finish over a figured ash veneer that is mated to a basswood body. With wood-colored pickups and chrome hardware, it makes up an understated and classy instrument.
Sonic Flexibility
At the heart of the SD24 CM's sound are pickups designed by guru Michael Frank-Braun (the mastermind behind Eric Johnson's signature pickups). They are set in an H-S-H configuration and a 5-way selector switch activates either the bridge humbucker, the bridge's slug coil and middle pickup, the bridge and neck's outer coils, the neck outer coil and middle pickup, or the neck humbucker. Note that even though the middle pickup is a single-coil pickup, there are no single-coil-only settings available via the 5-way switch. There is, however, a 2-way, mini-toggle switch that splits the neck and bridge humbuckers and filters the output in what Charvel calls a single-coil "simulation."
The bridge pickup has a modern, high-output signature that will make speed demons drool. Legato runs sound natural and feel easy to execute, and fast alternate picking lines sound alive and clear, especially in the single-coil simulation setting, which often sounds more articulate, more responsive, and makes single notes pop.
As hot and articulate as it can be, the SD24 CM isn't merely a shred monster.
Interestingly, the neck pickup with the simulated split-coil setting is similar in volume to the full humbucker, which makes real-time changes sound more organic. I especially liked this setting for clean, funky 9th chord strums and Motown chordal stabs. Pickup positions 2 and 4 are slightly lower in volume, and both cleaner and leaner sounding than the simulated split bridge and neck pickups. This option offered some nice faux-Telecaster sounds. All of these settings benefit from a treble bleed circuit that retains high-end even as you reduce guitar volume.
As hot and articulate as it can be, the SD24 CM isn't merely a shred monster. With the neck pickup engaged and tone knob rolled back, the SD24 CM is a convincing jazz machine that invites fingerstyle walking bass lines, chord comping, or blistering flatpicked bebop. Add a little overdrive and the neck pickup delivers a very creamy and rich lead sound.
Appropriately for a Guthrie Govan signature model, the SD24 CM is built around specs that facilitate fluid play. It features a 25.5" scale, caramelized maple neck with 24 jumbo frets, rolled fingerboard edges, and a 12-16" compound radius fretboard. The satin finish on the back of the neck adds to the guitar's quick feel, and the contoured heel enables easy access to the highest regions of the fretboard. Playability is excellent and there are no dead spots anywhere along the neck.
The Verdict
Many people think of Guthrie Govan as a super shredder with phenomenal chops. While that's true, Govan is also a multi-dimensional guitarist fluent in a staggering number of styles. His signature Charvel guitar reflects the breadth of his talent. It's an amazingly versatile instrument that can cover virtually any genre. And while it doesn't come cheap, it may be one of the closest things to a desert island guitar you'll find.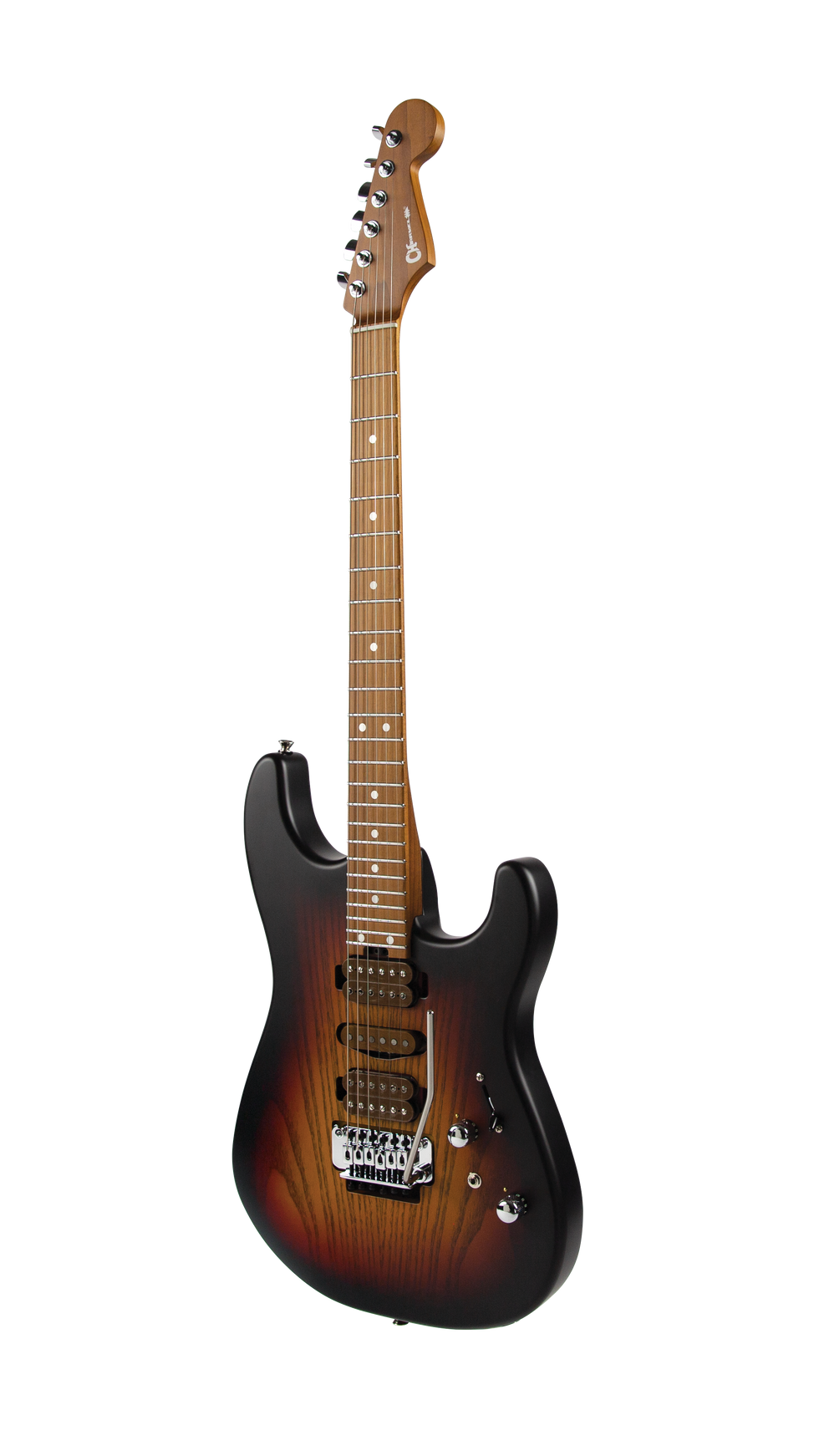 Harkening back to the late '80s when Charvel guitars were manufactured exclusively in Japan, we proudly introduce the all-new Guthrie Govan Signature MJ San Dimas SD24 CM. Exquisite in style, this MJ signature model blends Charvel's unparalleled legacy of designing high-performance instruments with an assortment of Govan's preferred top-end features.