Guitarists from around the globe (that would be you) share their stomping grounds of all shapes and sizes.
Darrell Robinson, a self-described "hometown jammer on a budget," uses this homemade board for band and church gigs. The signal flow: Behringer Hellbabe wah, old DOD Milk Box Compressor, MXR Doubleshot Distortion, Boss SD-1 and DS-1, Morley Mini volume pedal, TC Electronic Hall Of Fame Reverb, Electro-Harmonix Nano LPB-1 Power Booster, Behringer Ultra Shifter/Harmonist US600, Behringer Instrument/Amp Selector AB100. A Visual Sound 1 Spot powers everything except the 18-volt DoubleShot. Darrell fashioned the board with shelving material, spray paint, and rubber grips. "It's seen a lot of mileage," he says. "It leaves the house almost as much as I do!"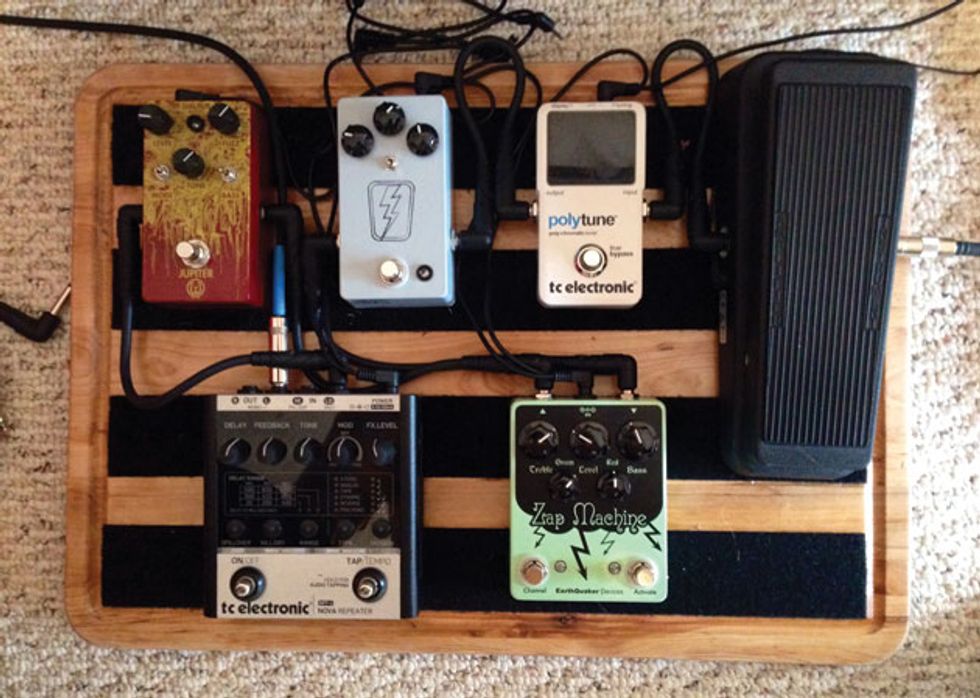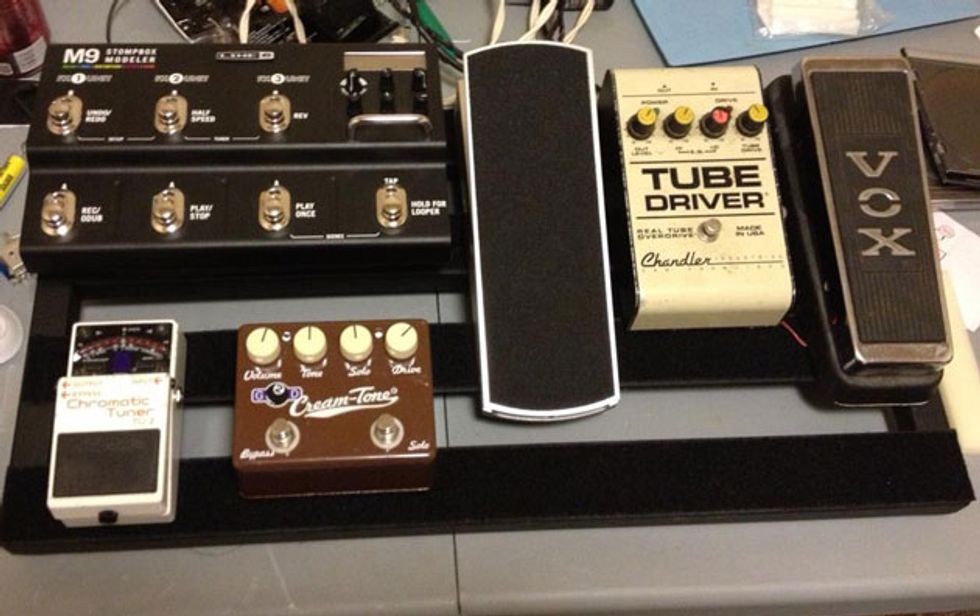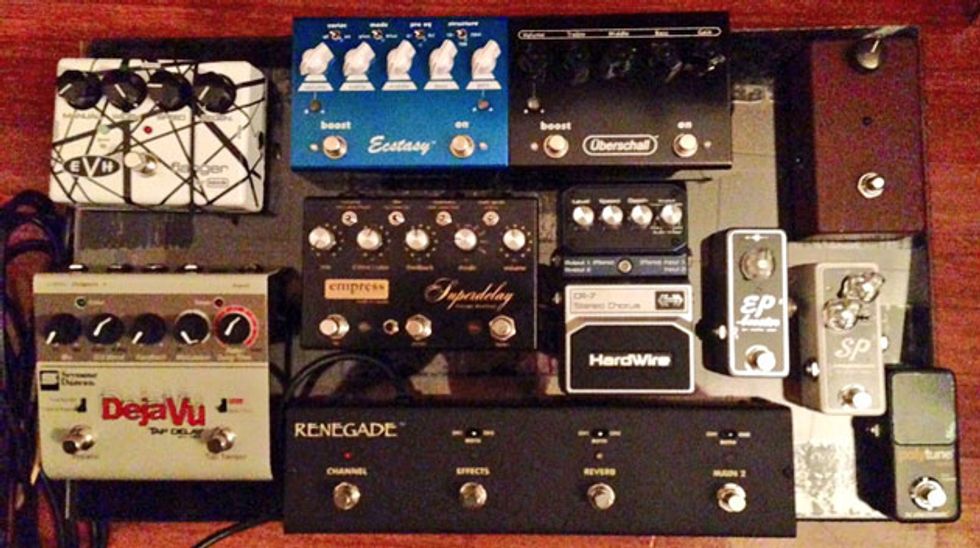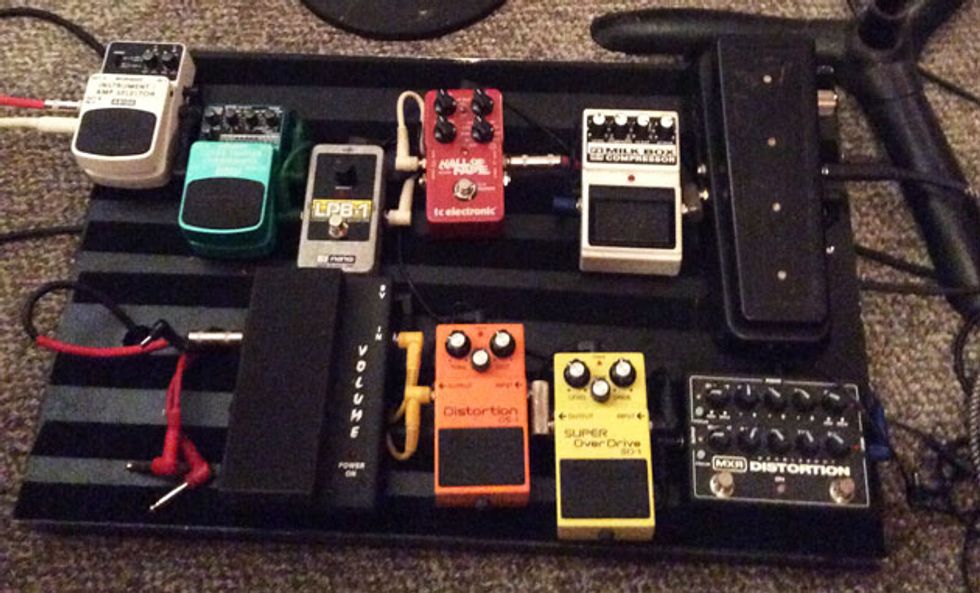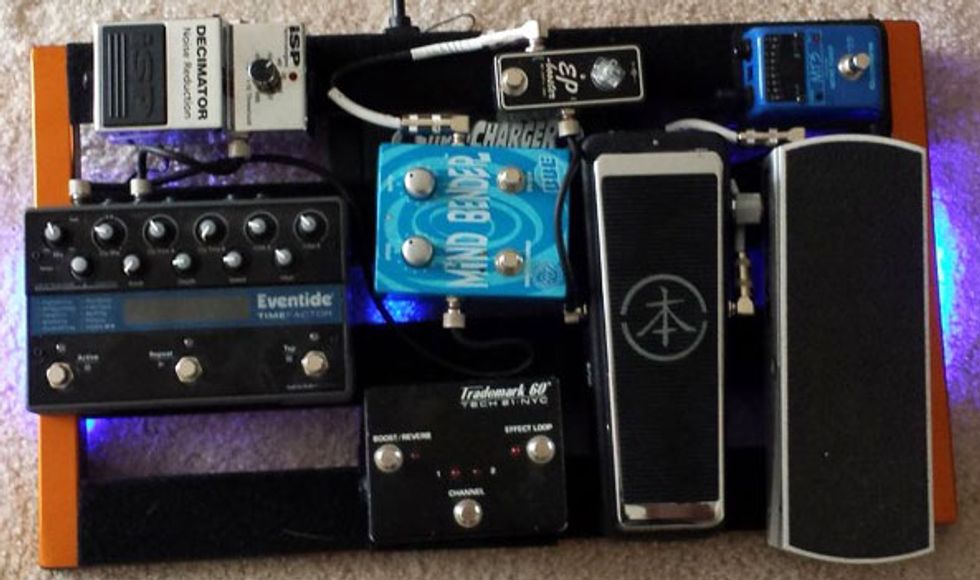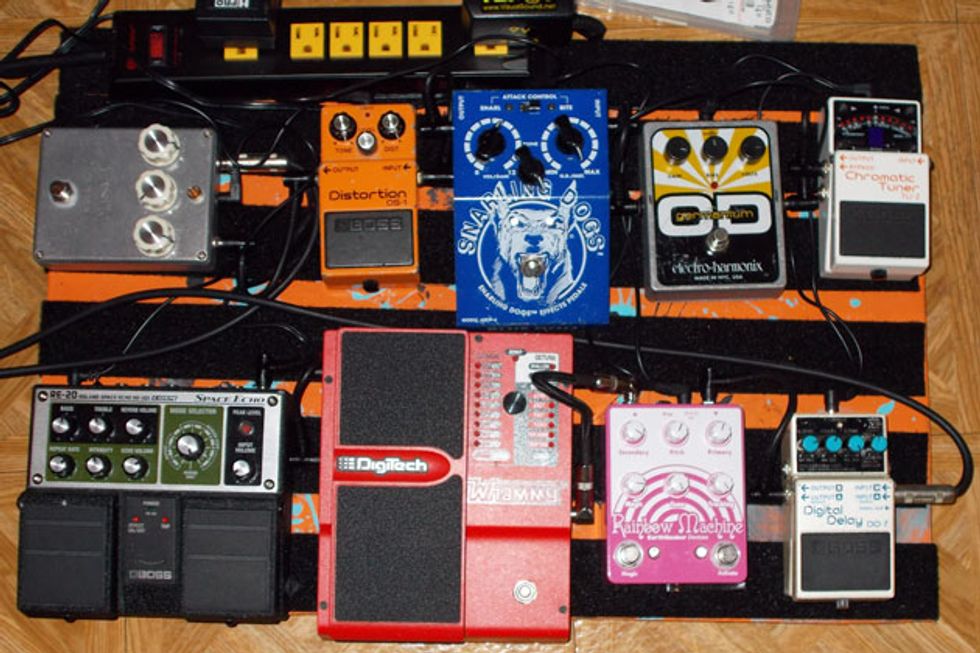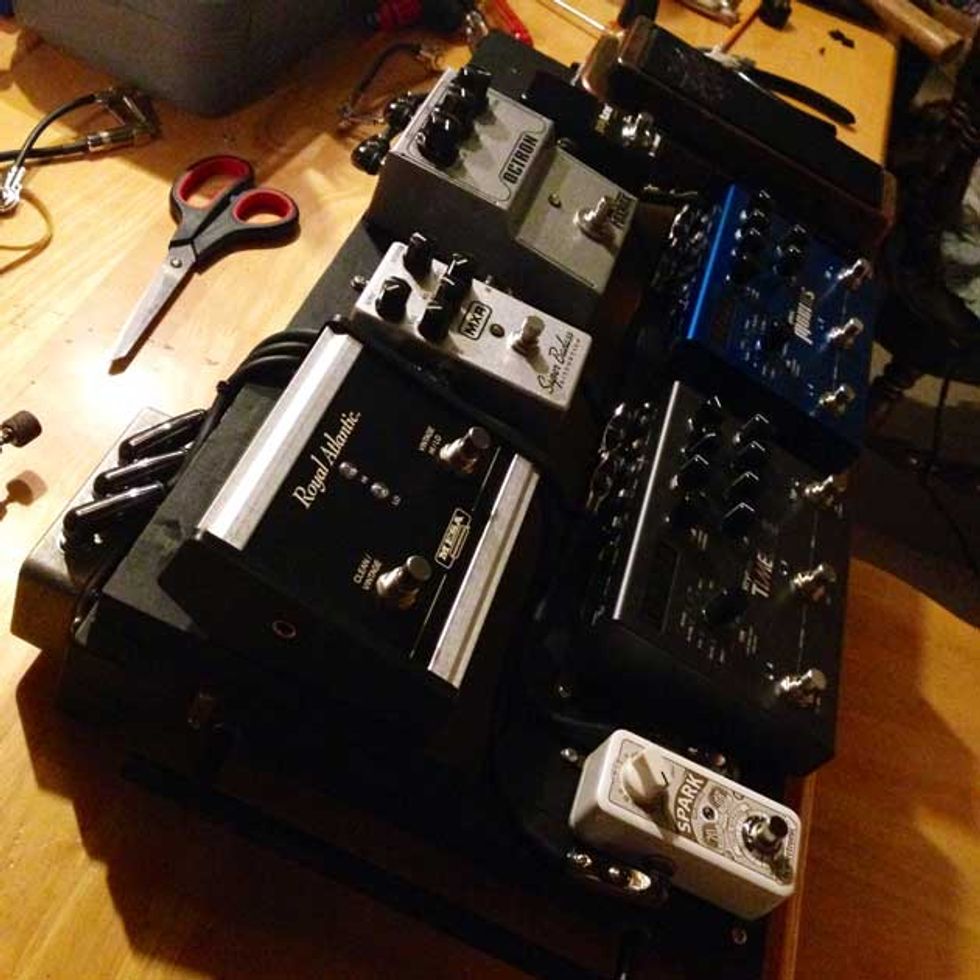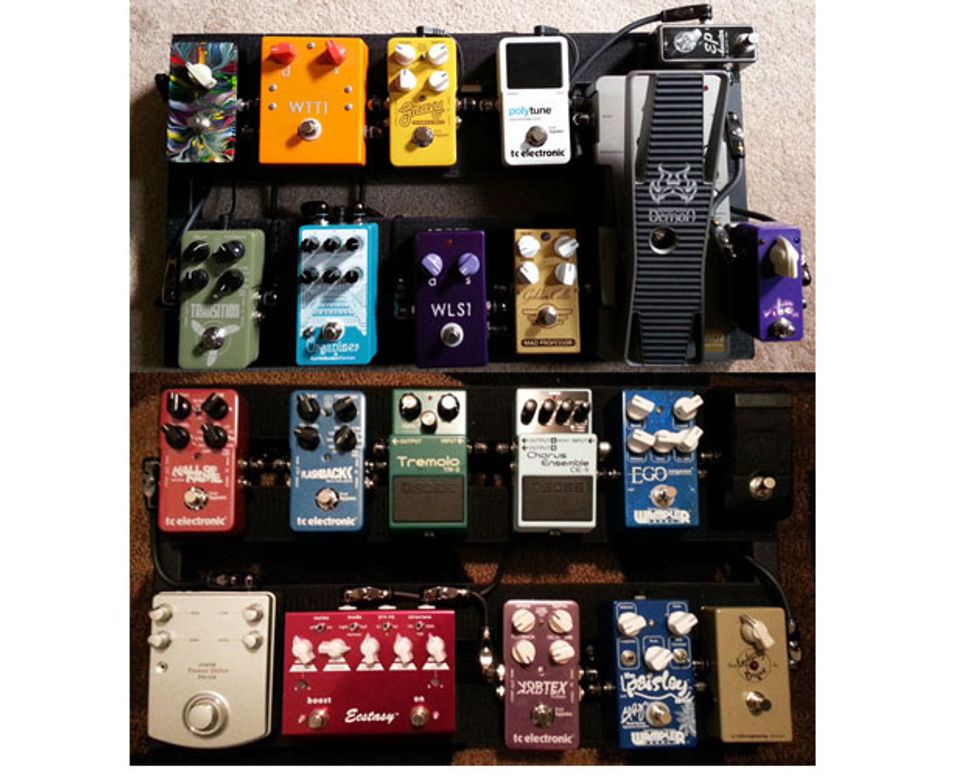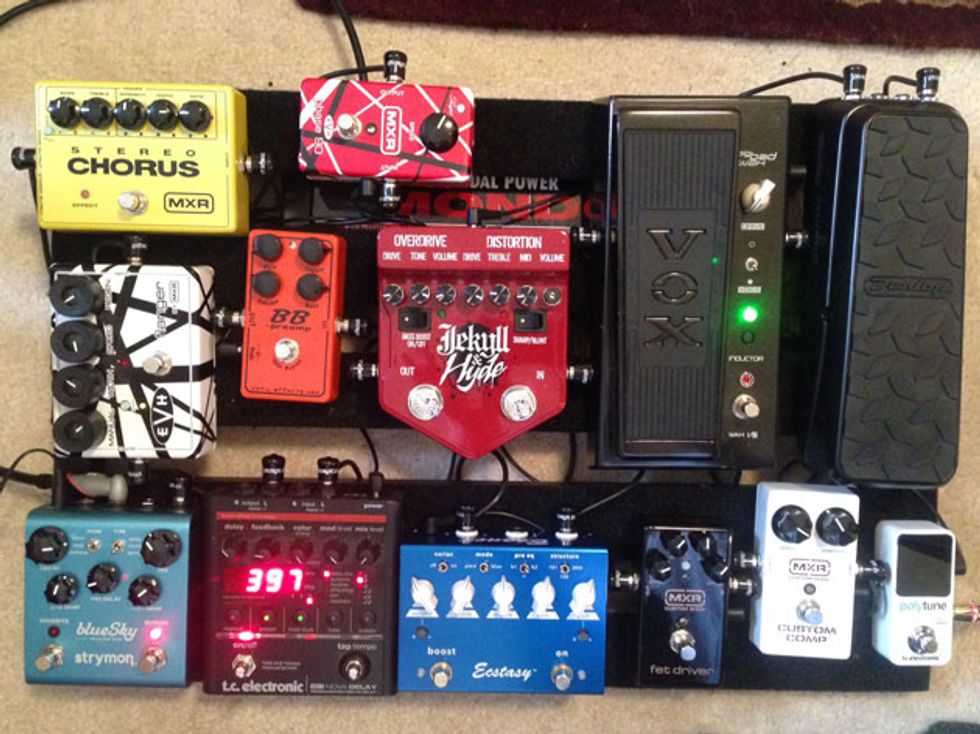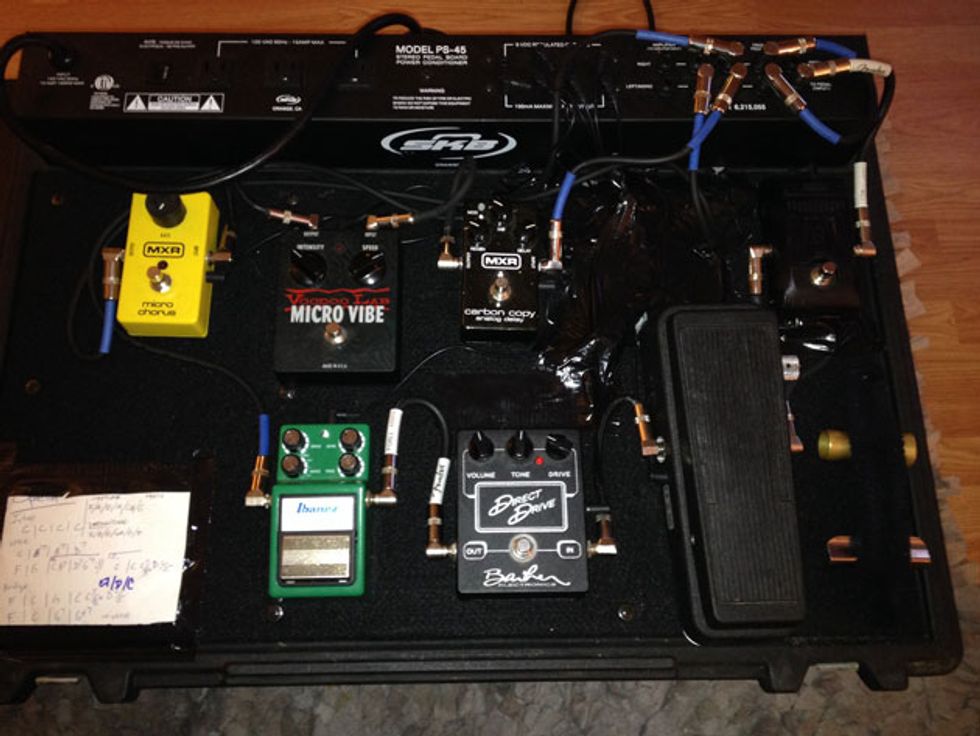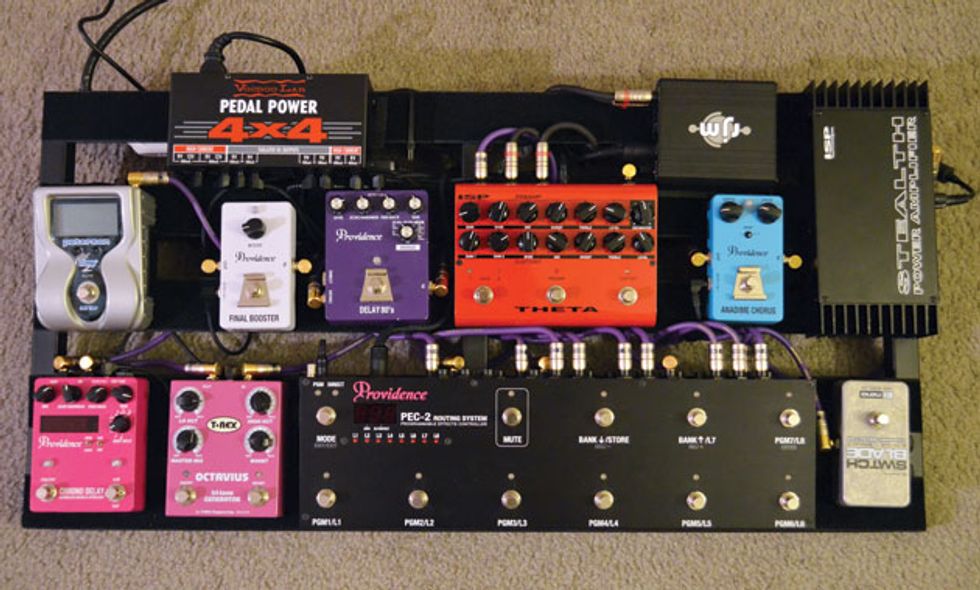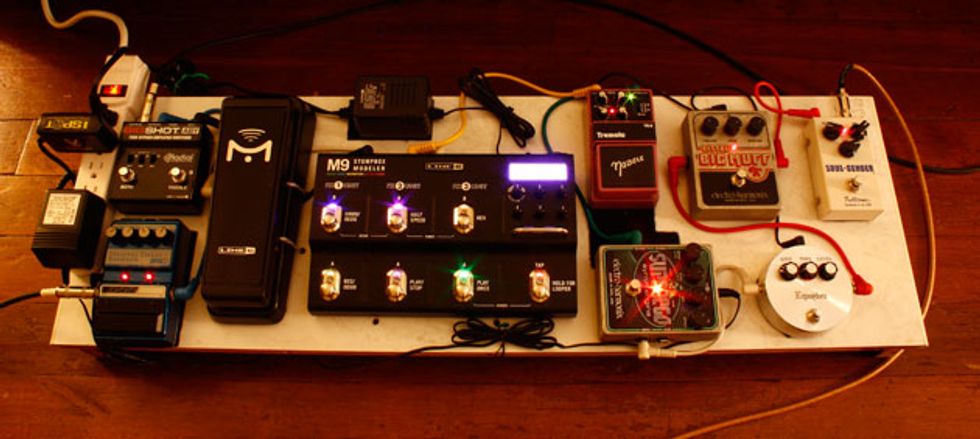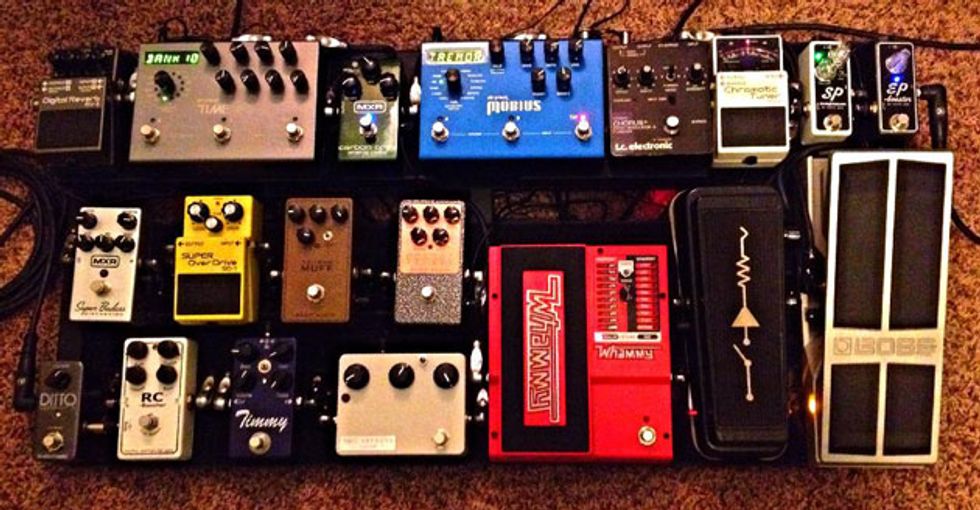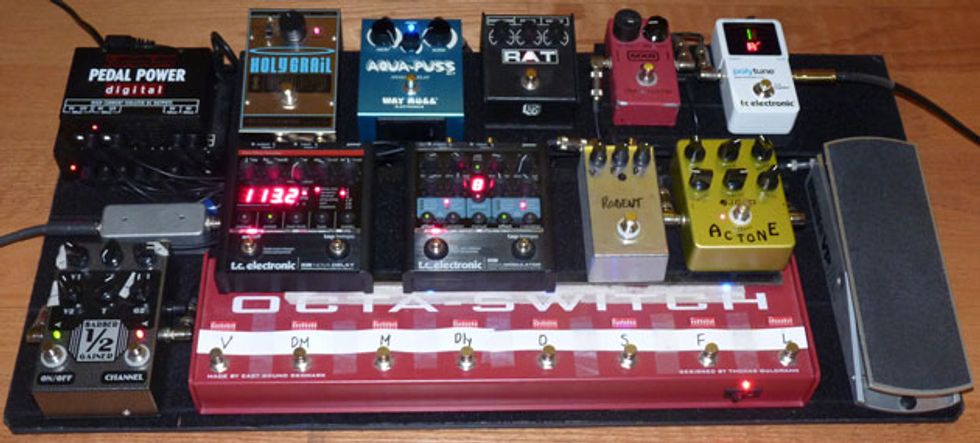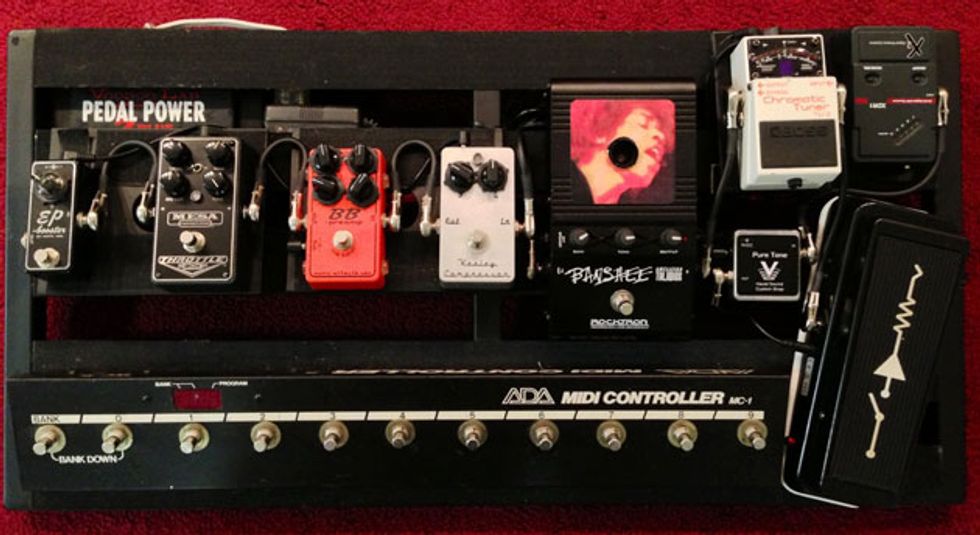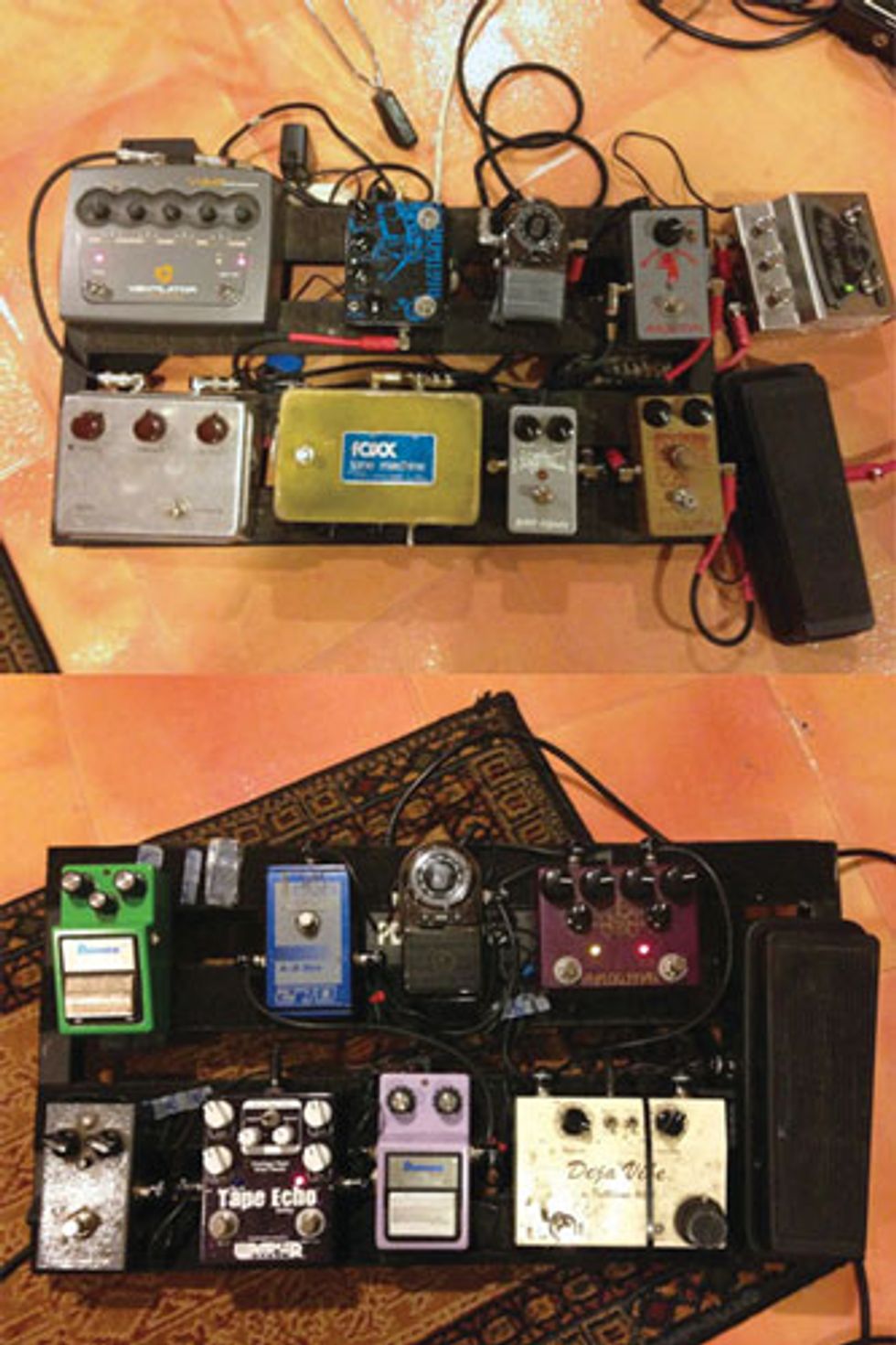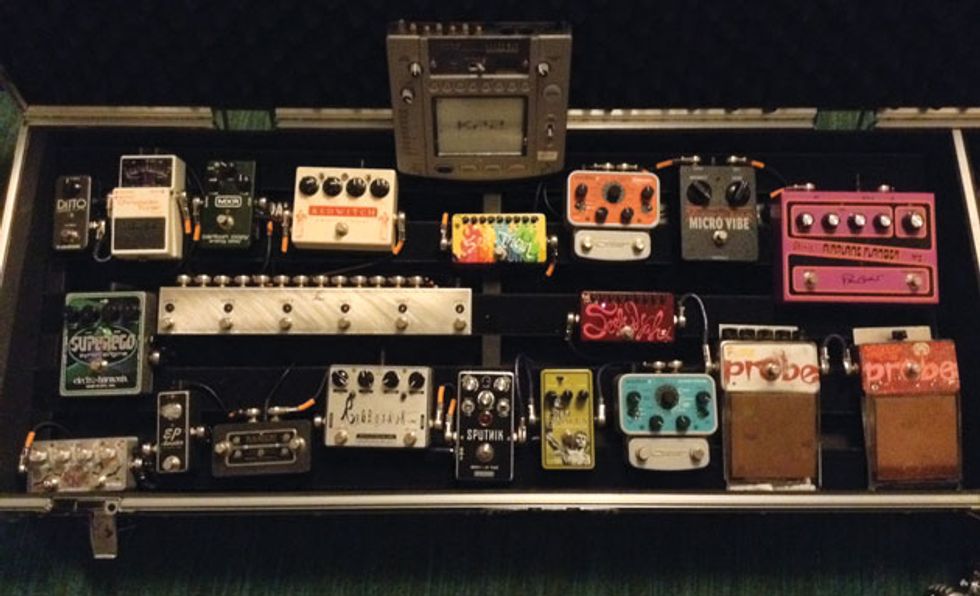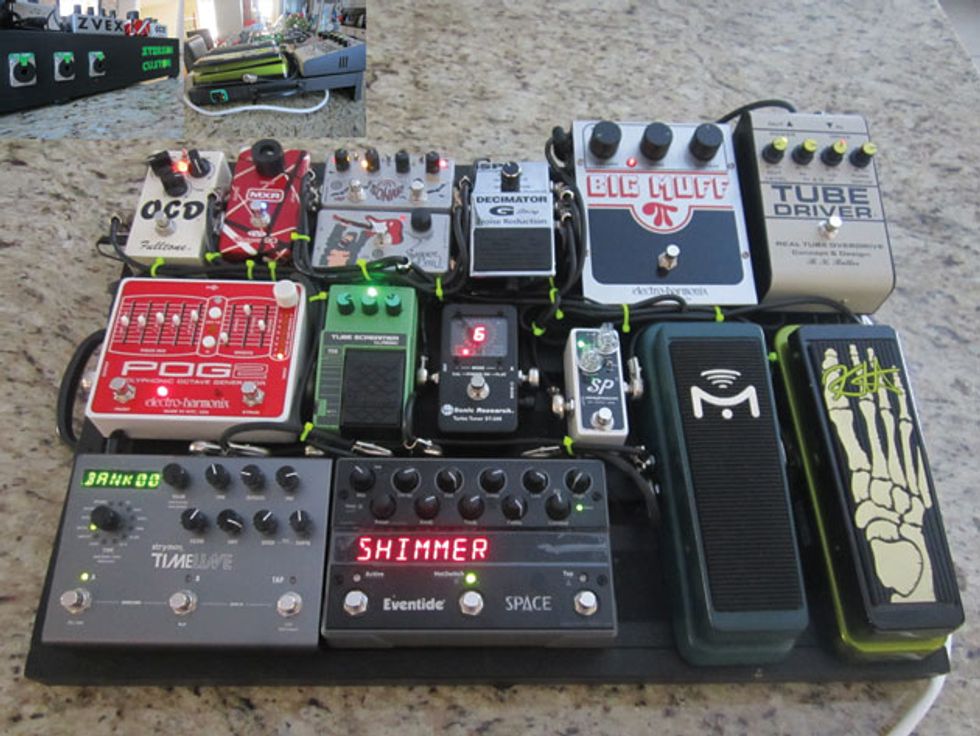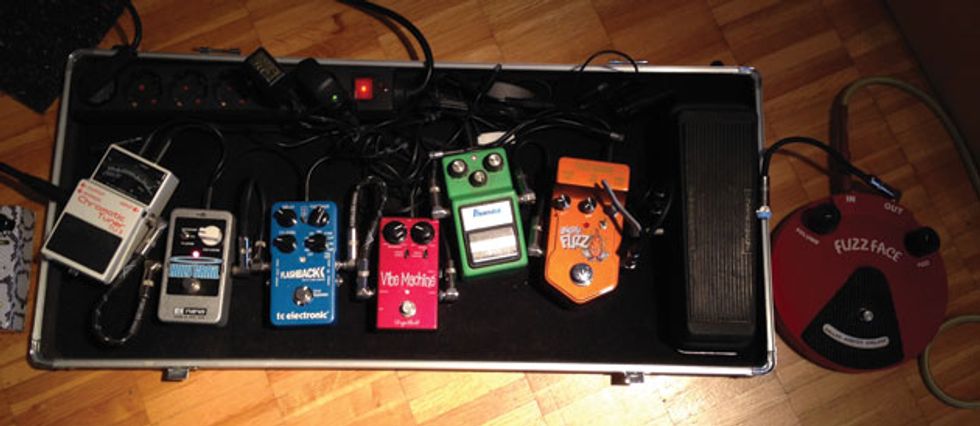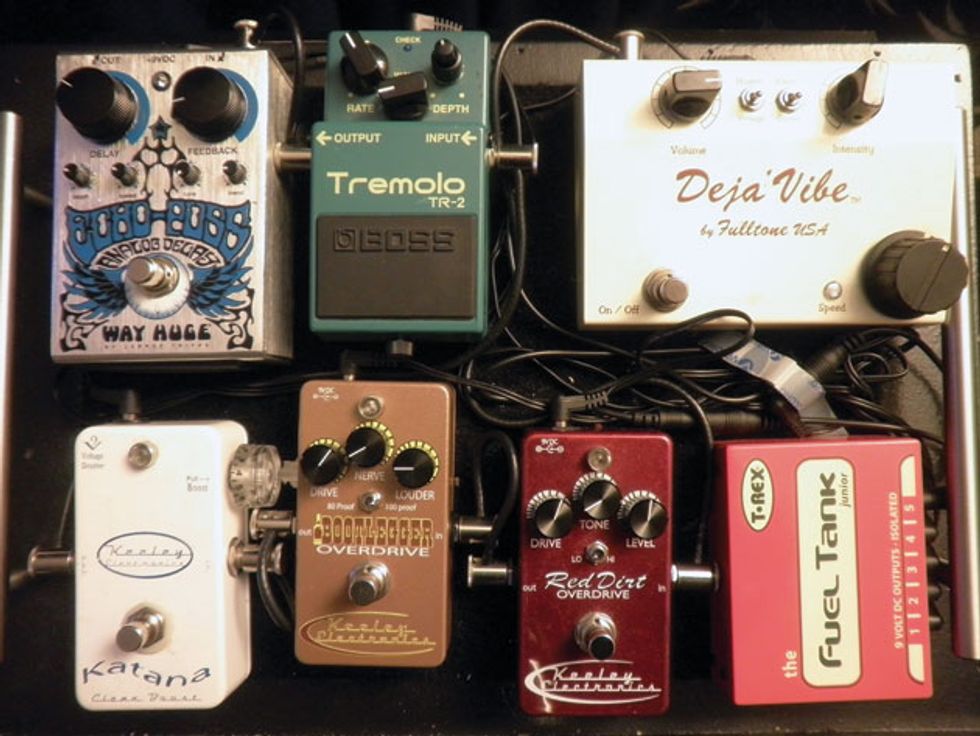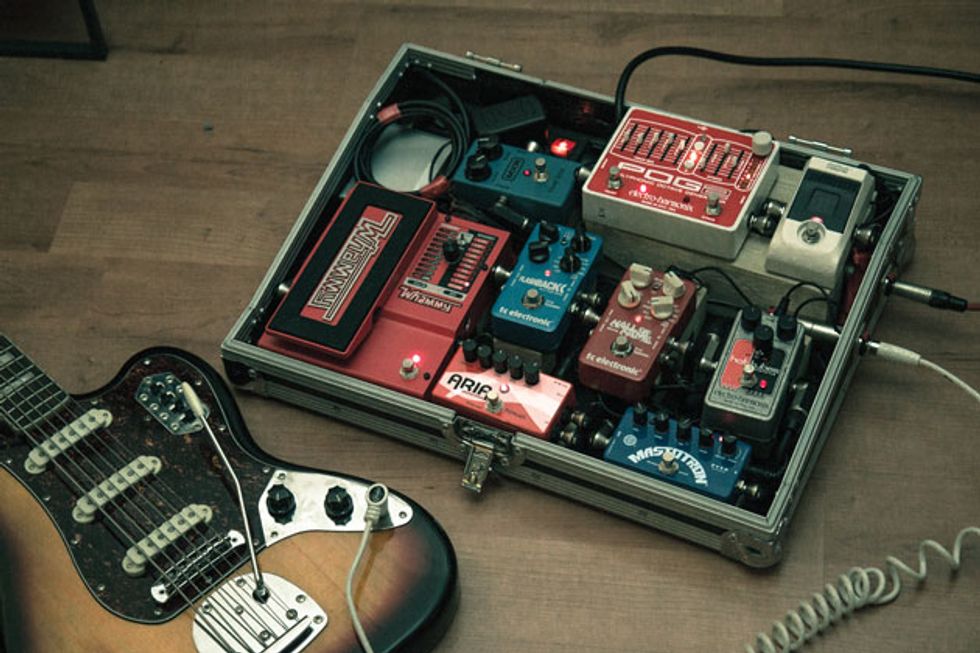 One of our favorite pastimes is racking up good ol' pedal envy by ogling the setups of our fellow players. It seems you don't tire of it either, because pedalboard mail keeps rolling in!
Here are some of the latest board submissions, from a crafty all-in-one board to a fuzz-sick stomper to a bunch of boxes on a cutting board. There are plenty more where these came from (pedal lust has no end), so look for Reader Pedalboards Part 2 next week!