Show Us Yours: Reader Pedalboards Part 2
Another eye-popping gallery of pedalboards, submitted by PG readers.
Here's how Welsh reader Andrew Phillips populates his Pedaltrain Pro board: He plugs into a TC Electronic PolyTune and a Keeley bypass pedal, with the following stompboxes in the bypass pedal's loop: Boss NS-2 Noise Suppressor, Mesa Grid Slammer and Flux Drive, and a Suhr Koko Boost. After the loop comes MXR's EVH Phaser and EVH Flanger pedals, then the signal goes to a Mesa/Boogie Quad preamp with more effects in the amp's loop: Eventide PitchFactor, four TC Electronic stompboxes (Dreamscape, Corona, Flashback, and Flashback X4), a Strymon Timeline, and TC Hall of Fame Reverb. A Voodoo Lab Pedal Power 2 beneath the board provides the juice.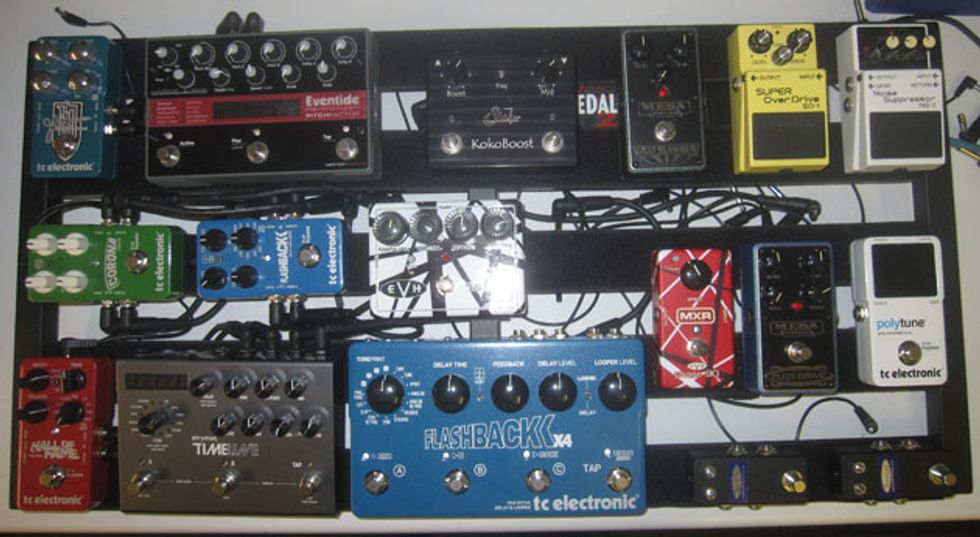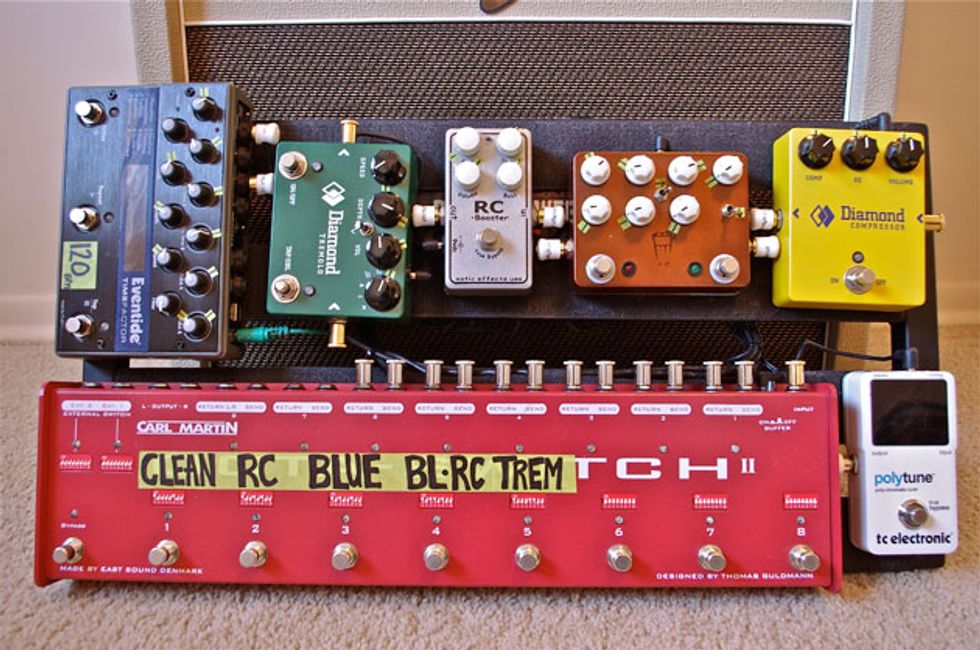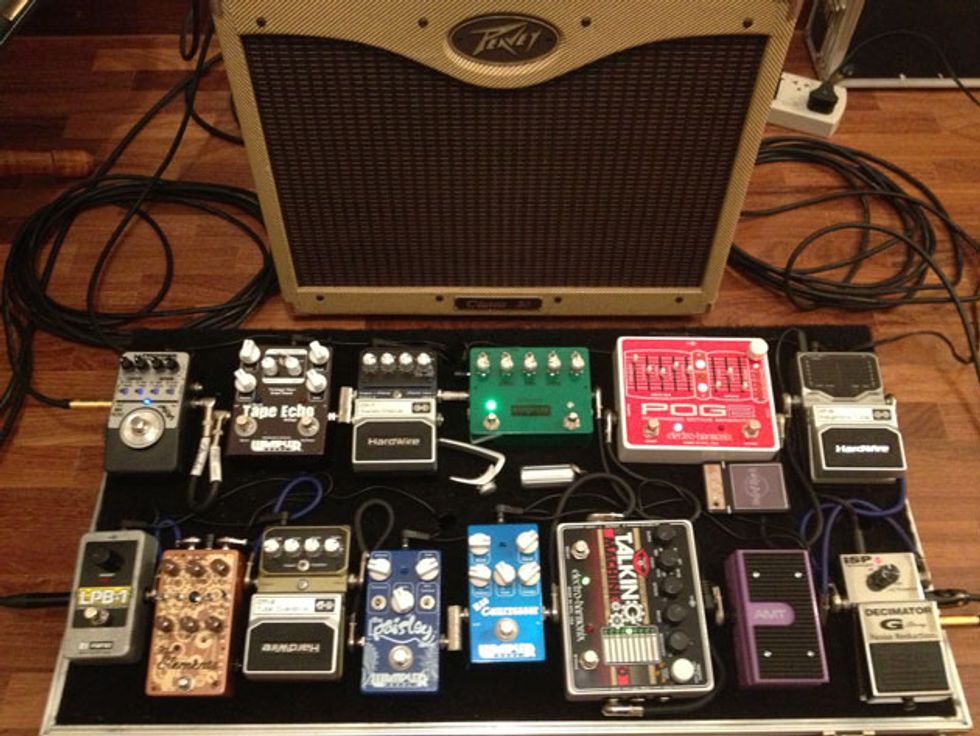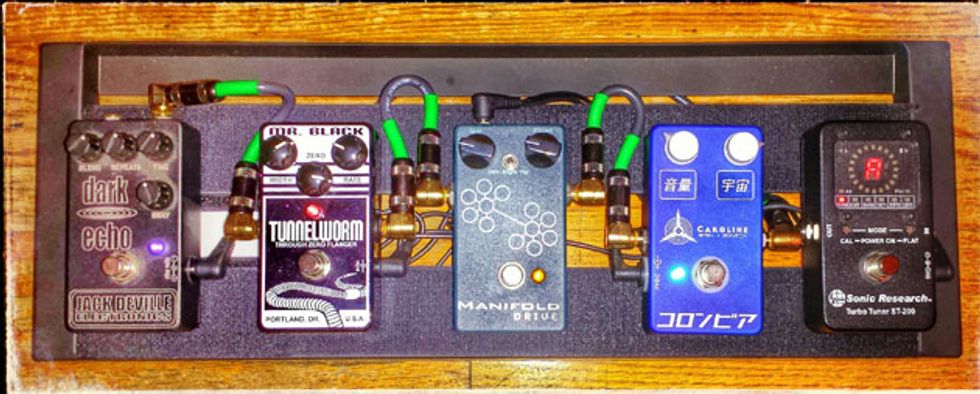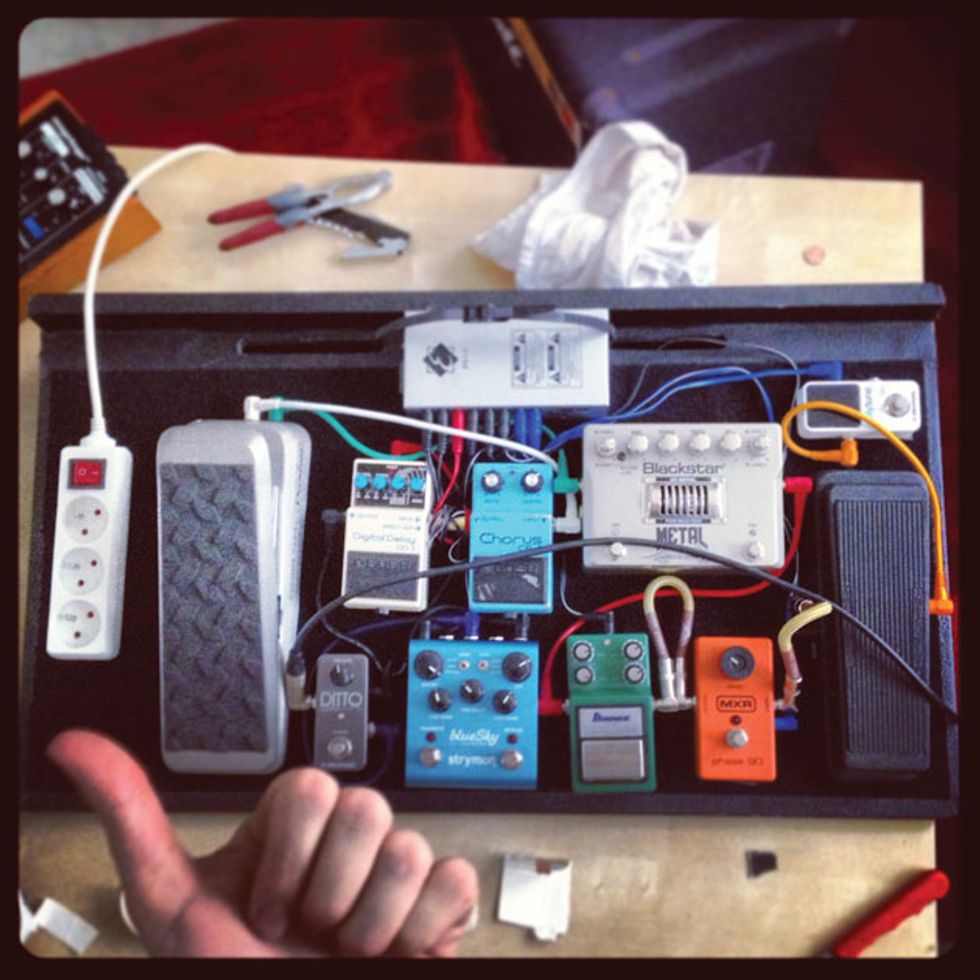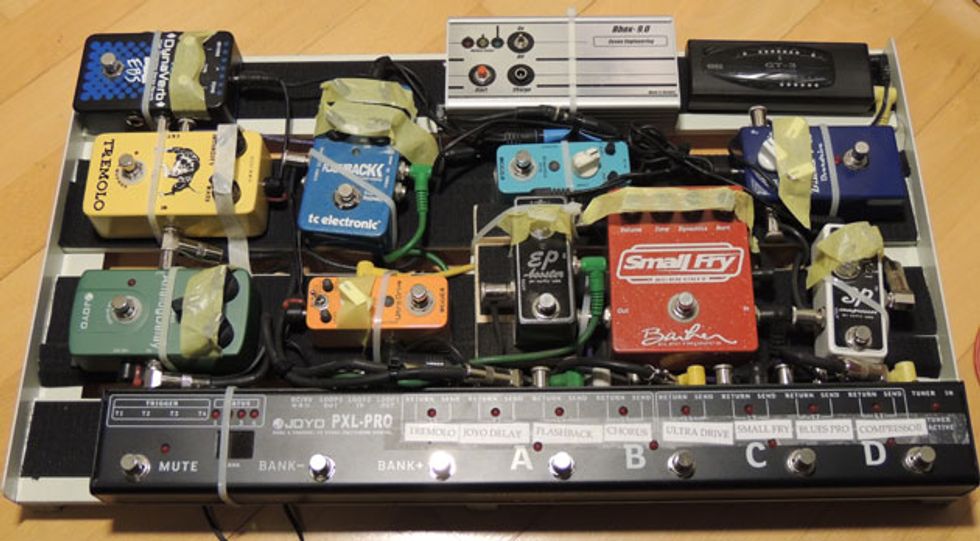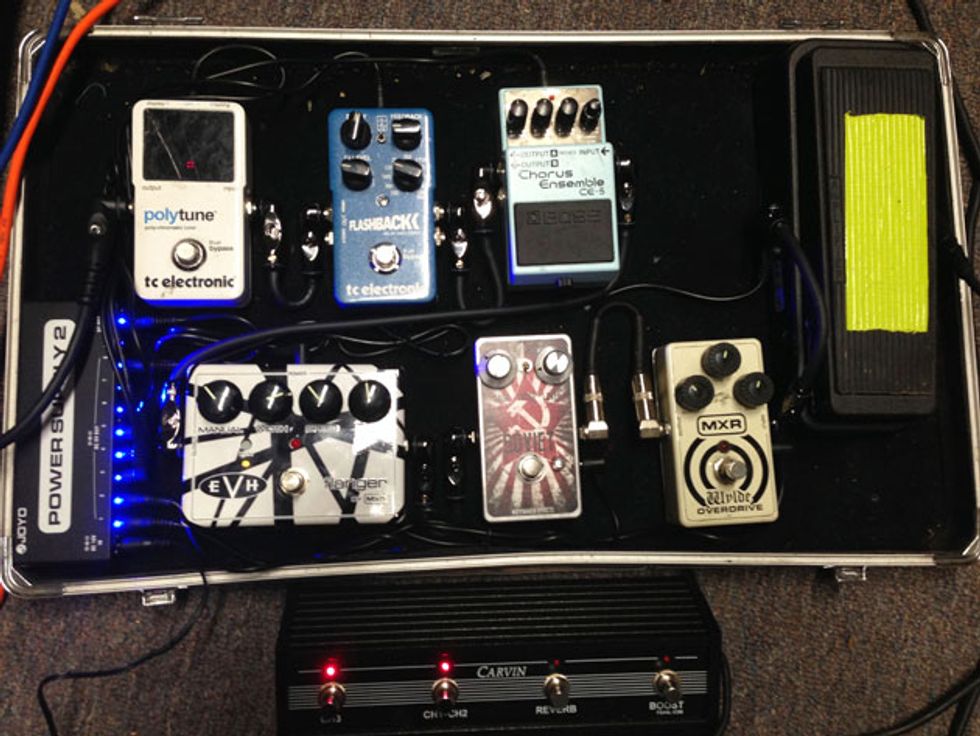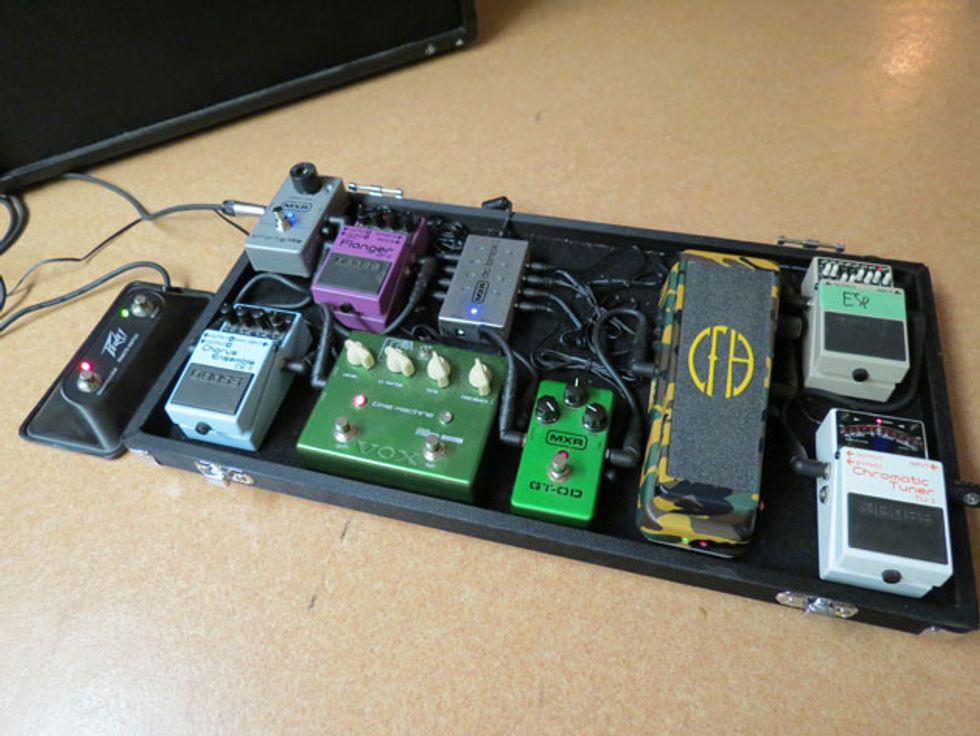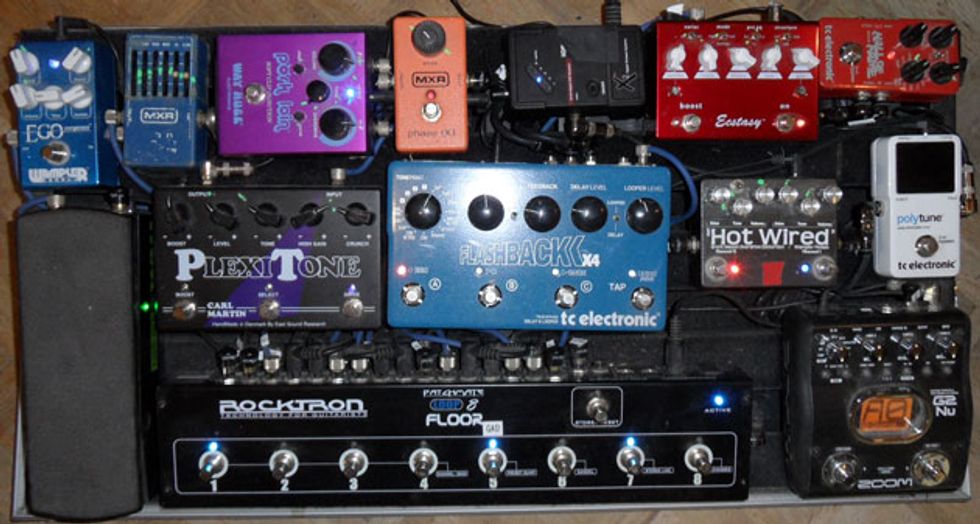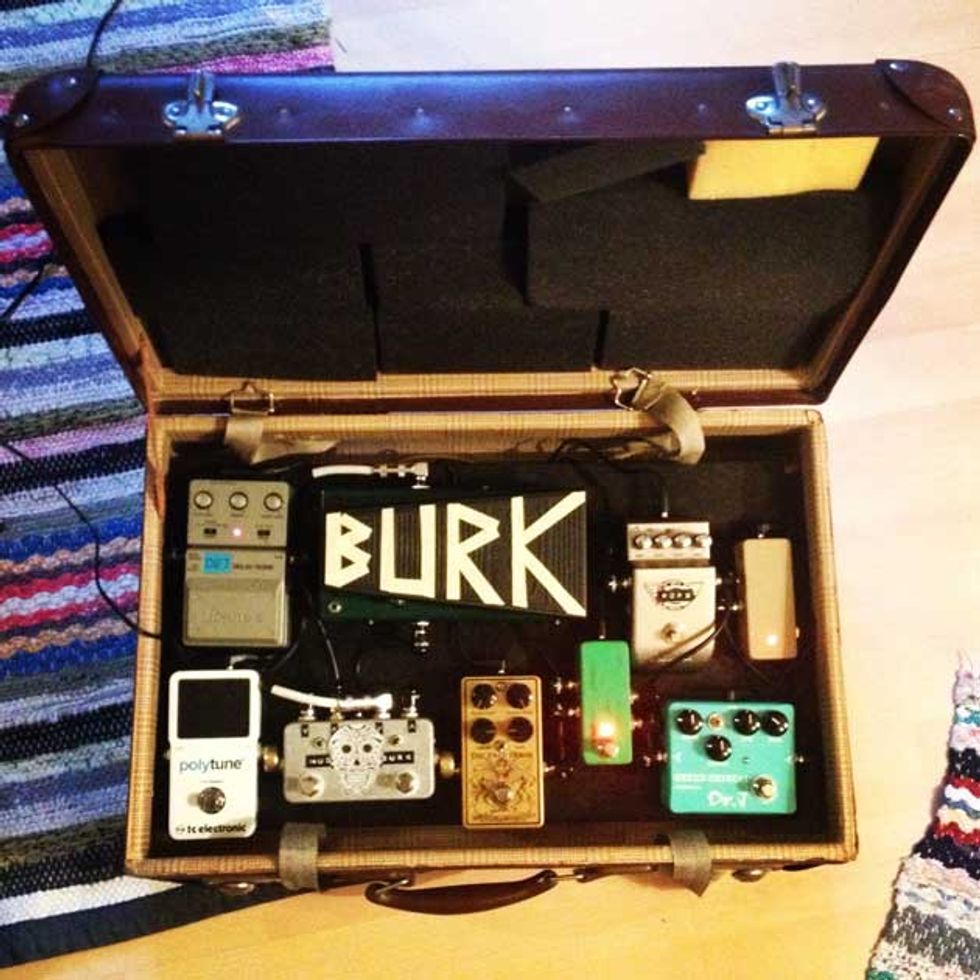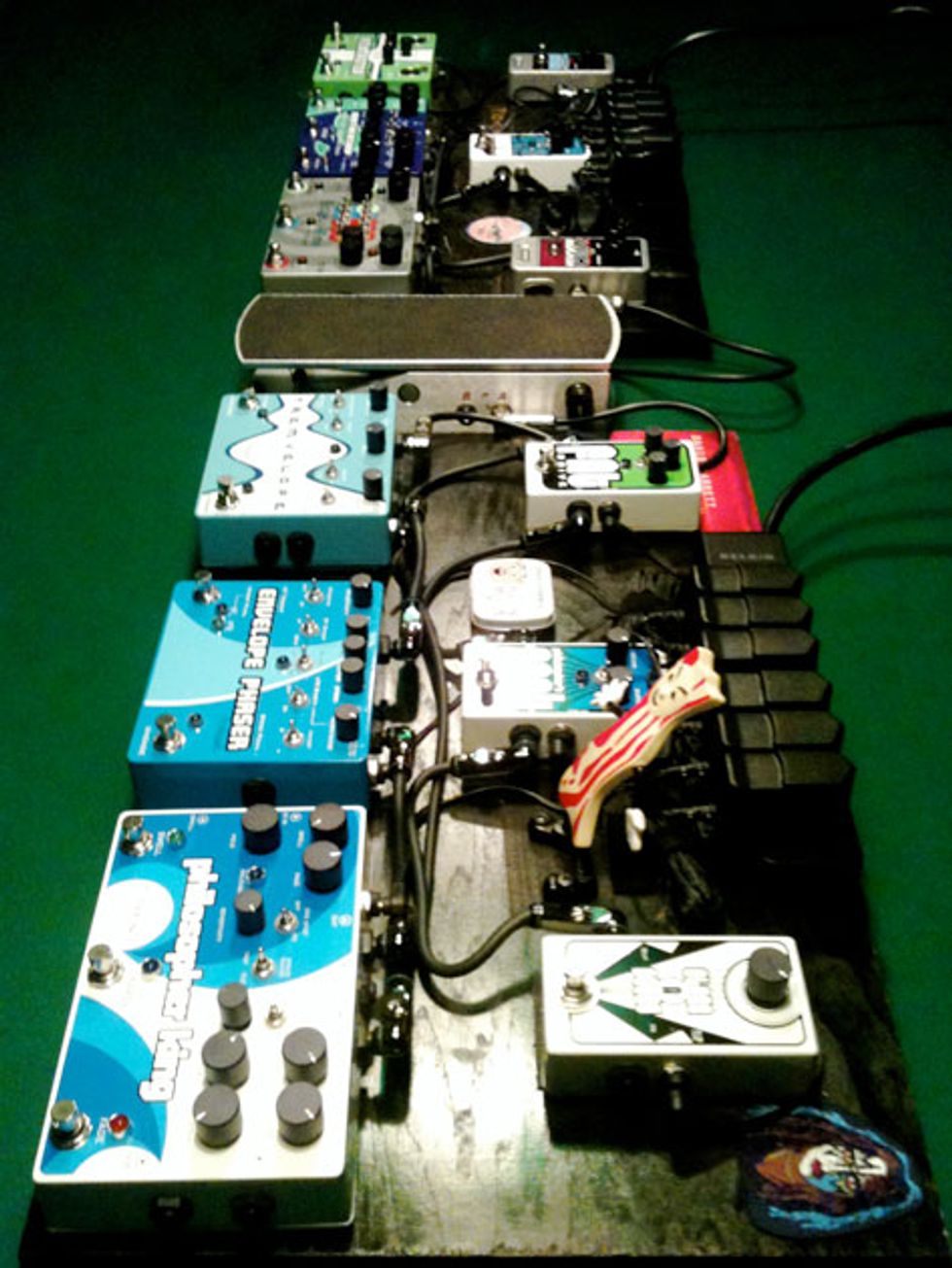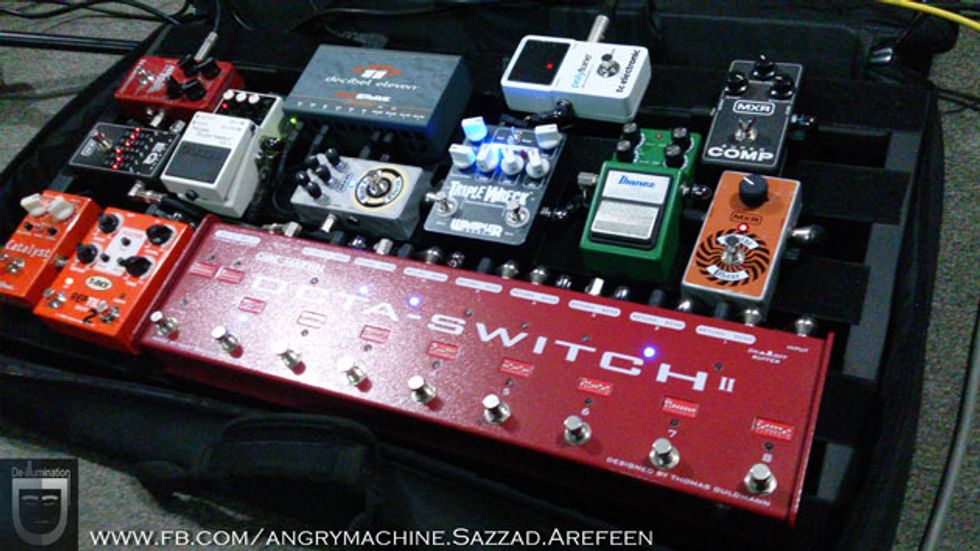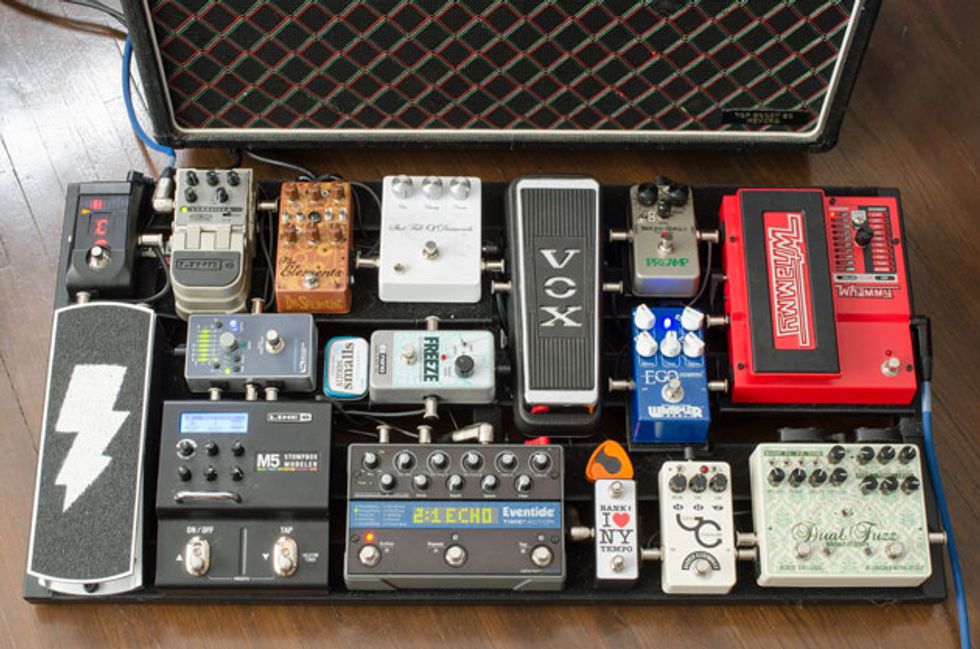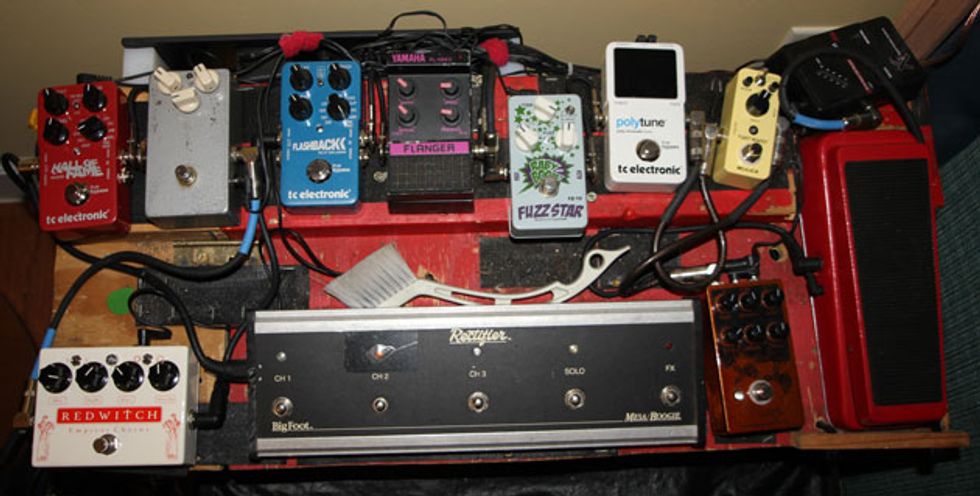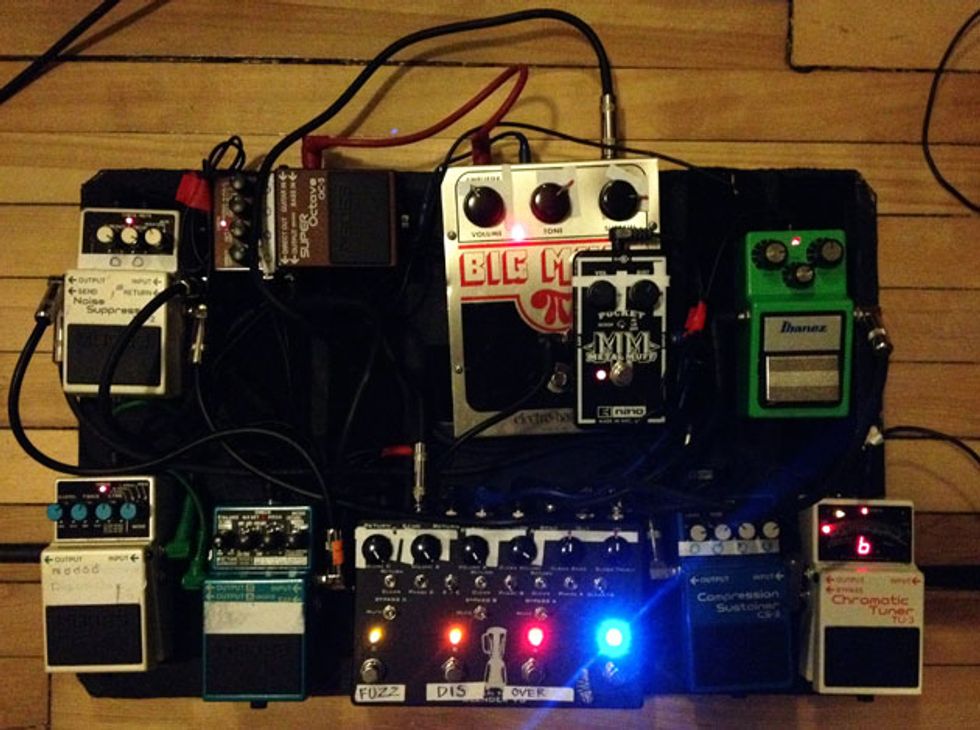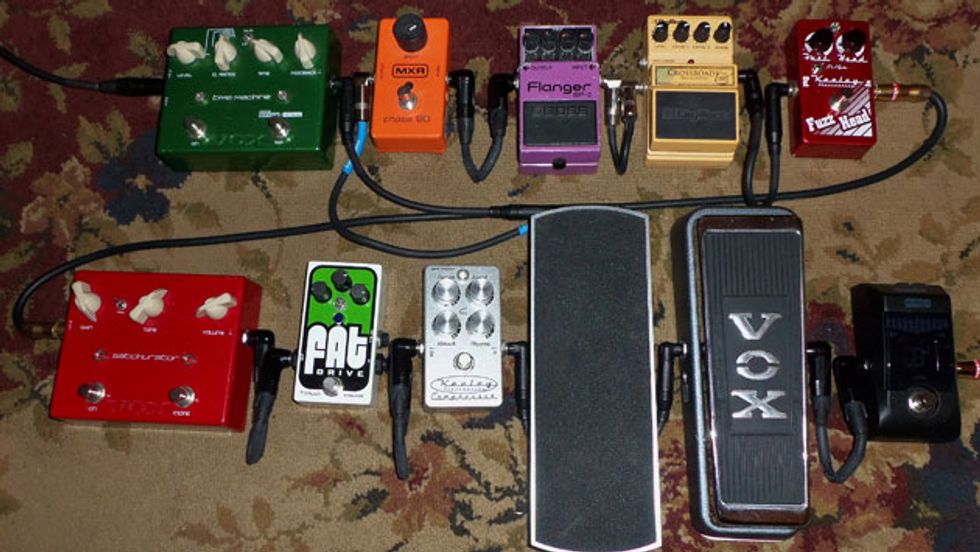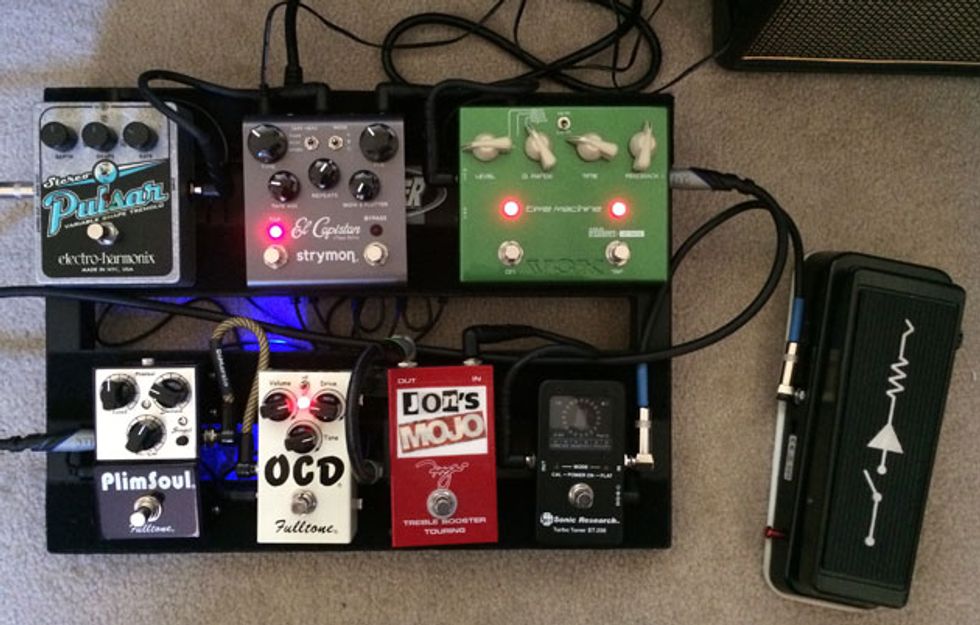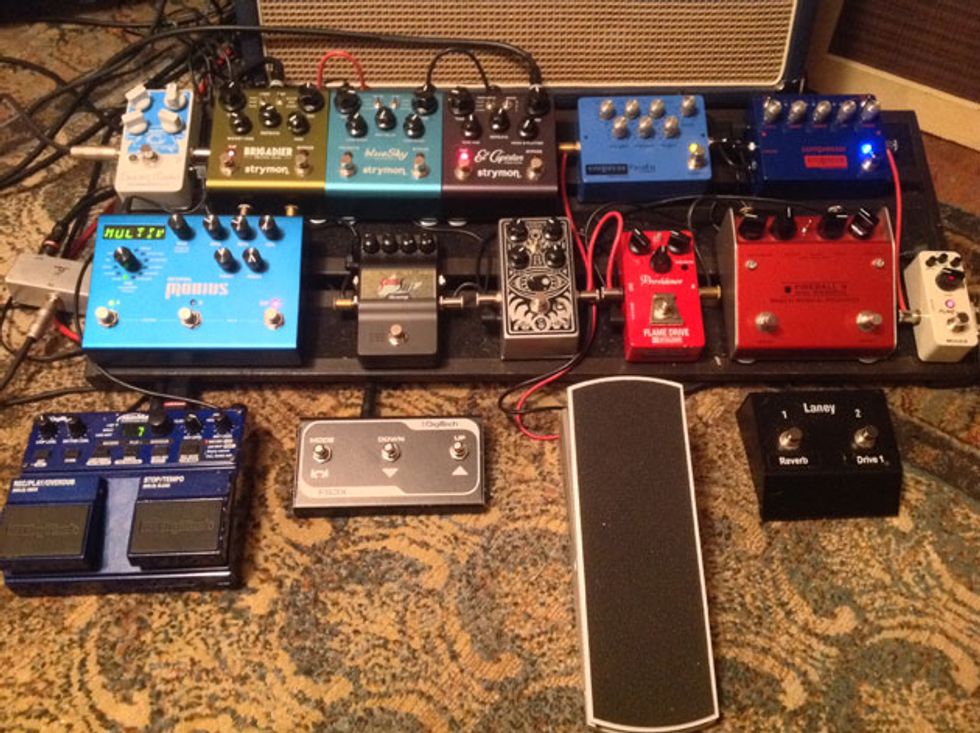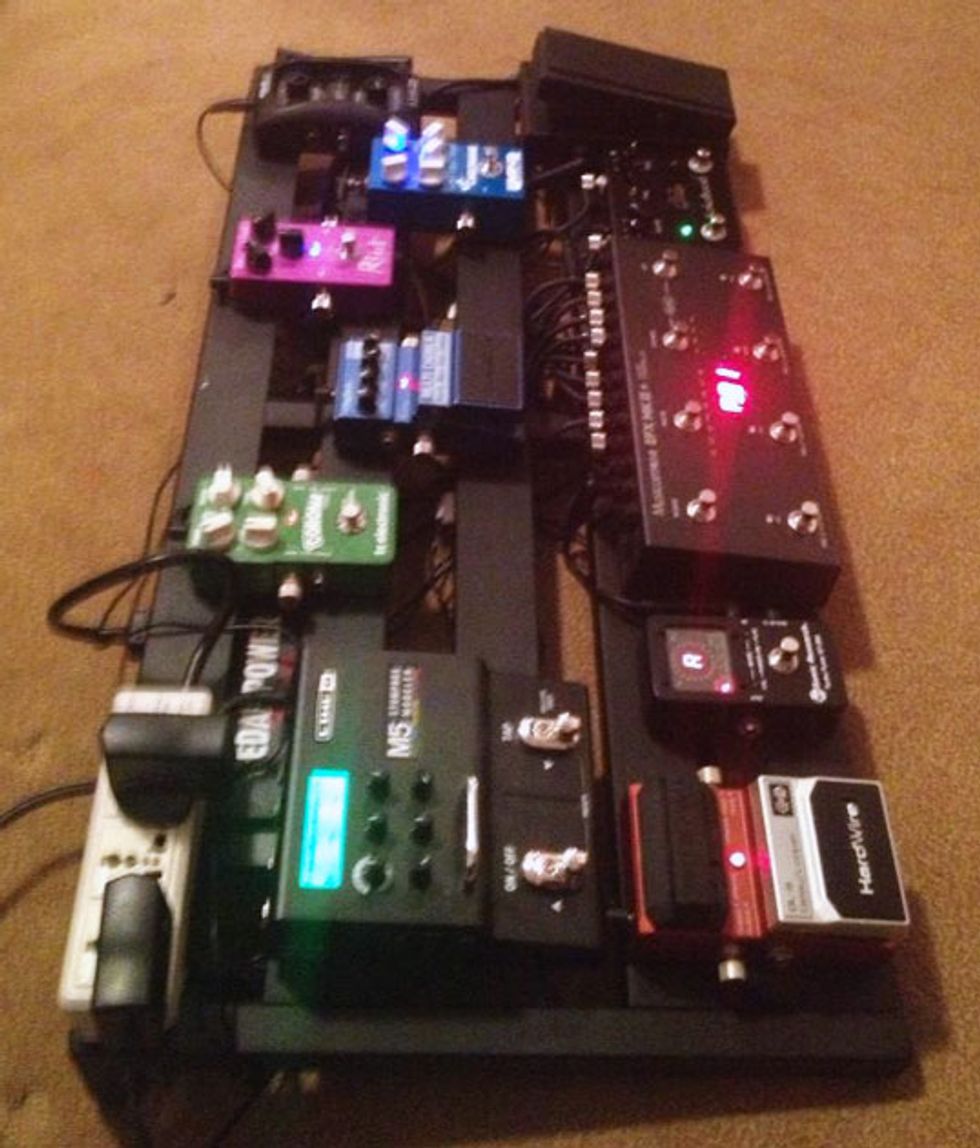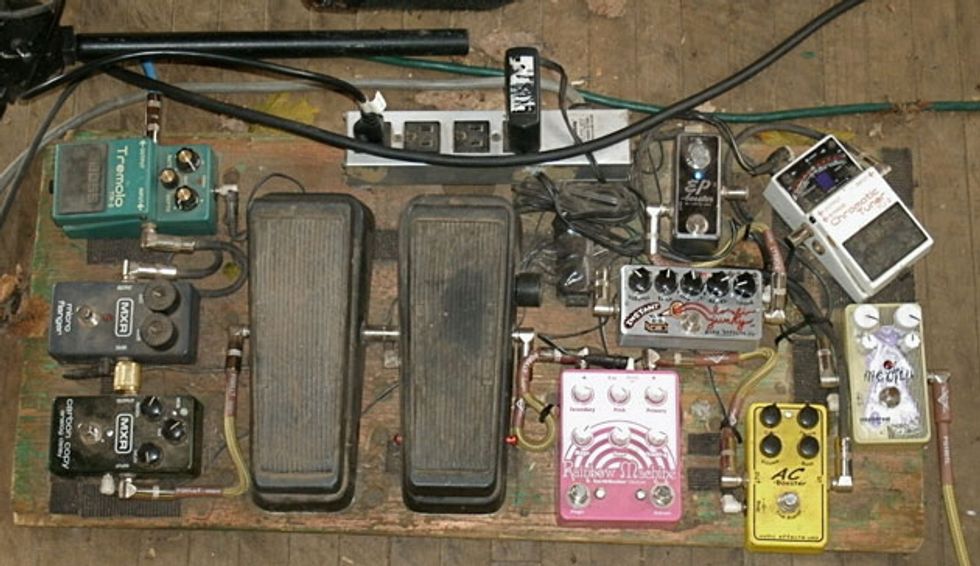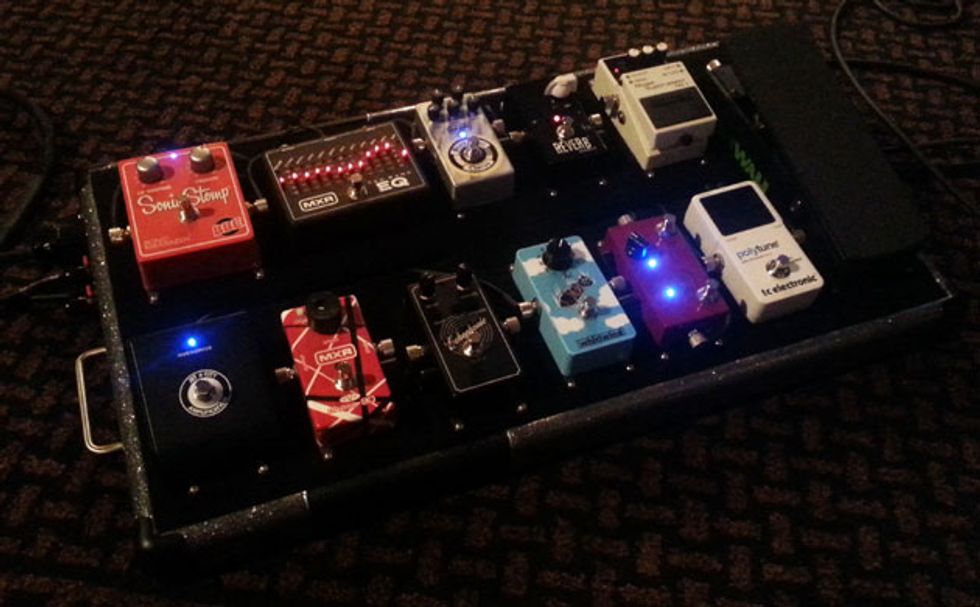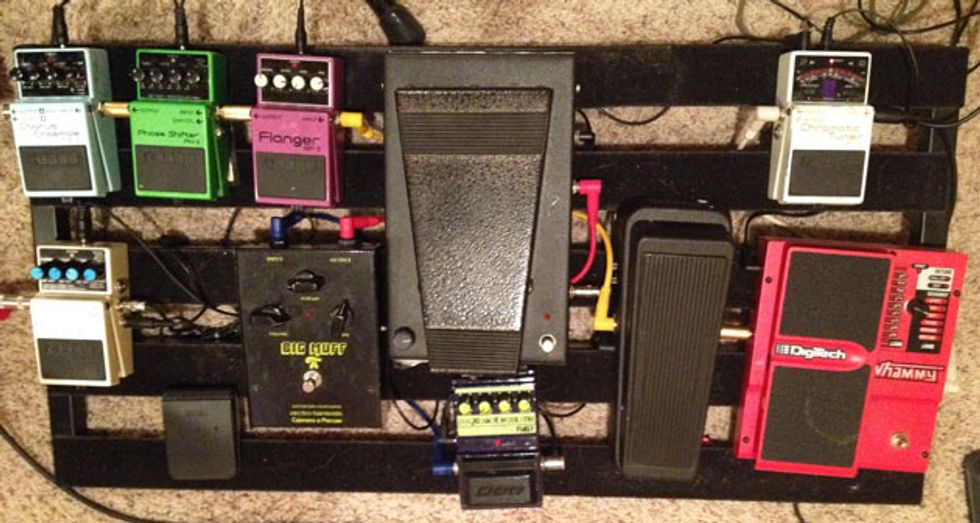 Checking out the pedalboards of our fellow players never gets old—and there's so much creativity on display in this latest batch.You'll encounter classic effects deployed in imaginative ways … ambitious switching/effect loop schemes … and a vast menagerie of hip boutique boxes. Thanks for the ongoing inspiration, readers!