Another eye-popping gallery of pedalboards, submitted by PG readers.
Northern Canada is where Tony Bao uses this tidily stacked board with his band King of Foxes. He mounts his effects on a Pedaltrain Pro, with the signal chain as follows: DigiTech Whammy V, Retro-Sonic Preamp, Wampler Ego Compressor, Thomas Organ Cry Baby (housed in Vox 847 case), Barber Electronics Gain Changer, Blackout Effectors A Seriously Special Twosome Dual Fuzz, IC Op Amp V4 Big Muff clone (made by Bao), Dr. Scientist The Elements distortion, Source Audio Programmable EQ, Electro-Harmonix Freeze, Line 6 M5, This1smyne Buffer (underneath the pedalboard), Ernie Ball VP Jr., Korg Pitchblack, Eventide TimeFactor, Line 6 Verbzilla. Bao's large collection of tone toys gets its juice from a Voodoo Labs Pedal Power 2+ and a Pedal Power Digital.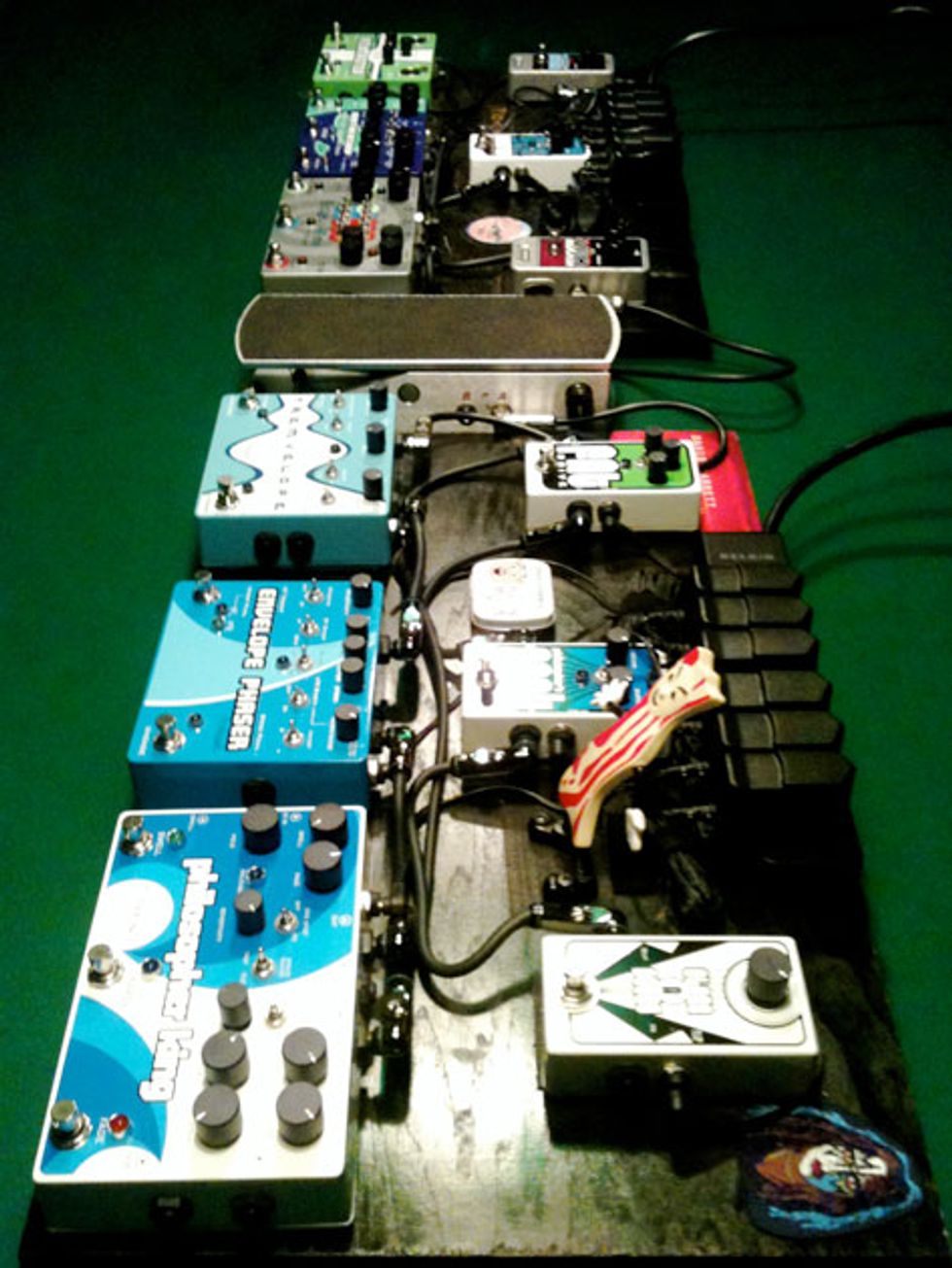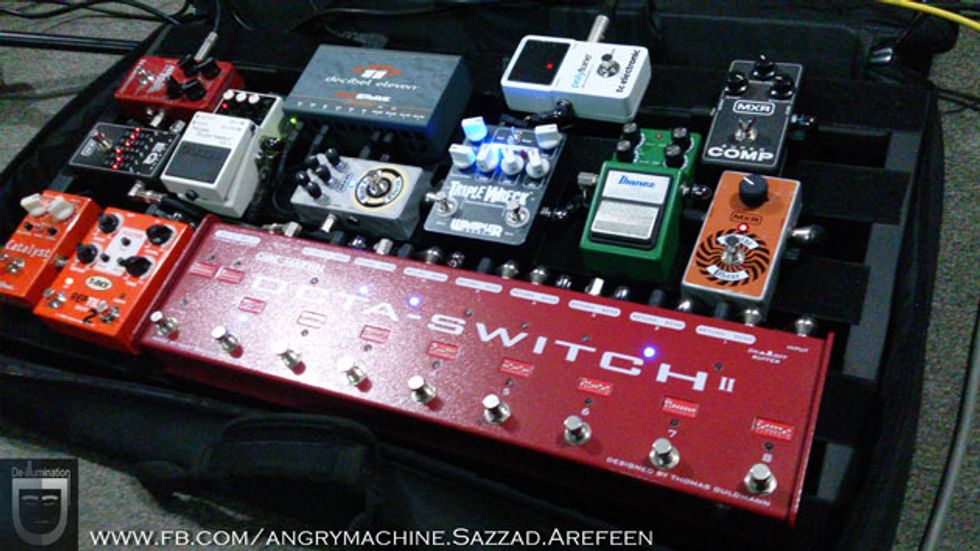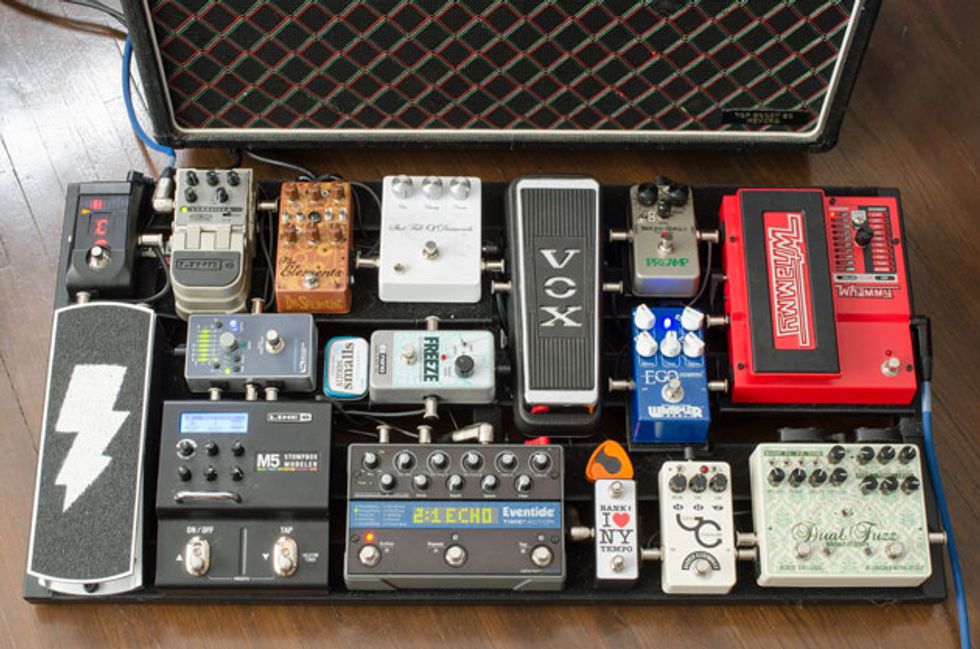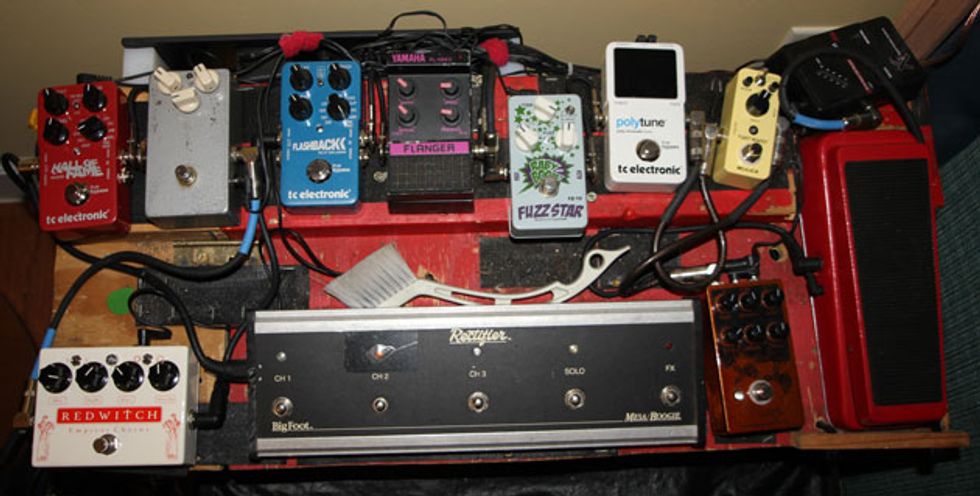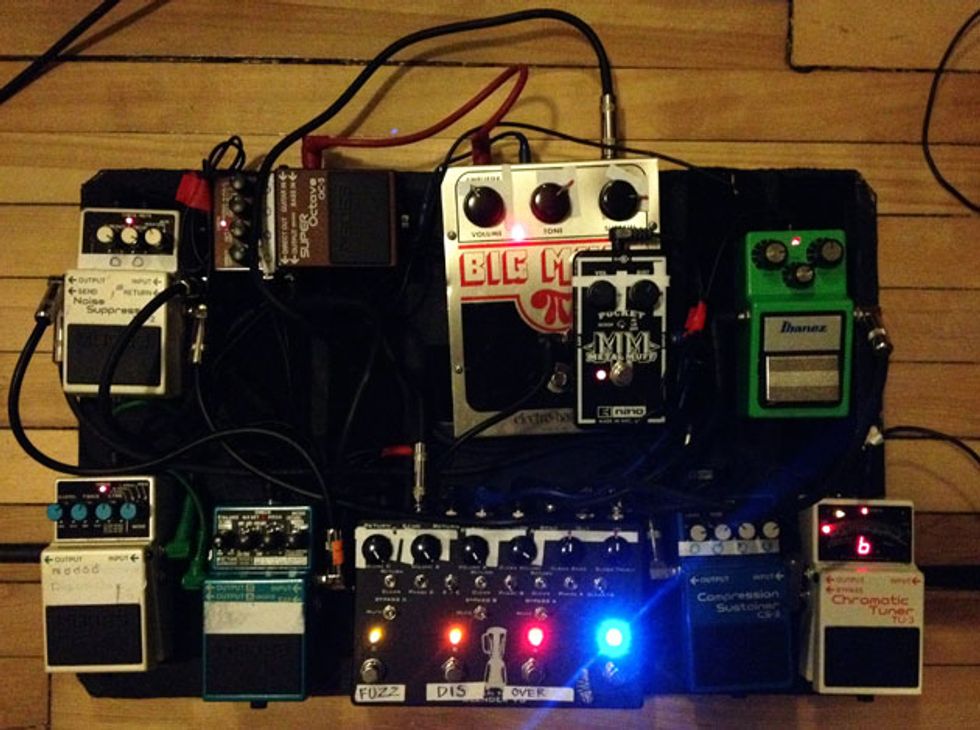 Checking out the pedalboards of our fellow players never gets old—and there's so much creativity on display in this latest batch.You'll encounter classic effects deployed in imaginative ways … ambitious switching/effect loop schemes … and a vast menagerie of hip boutique boxes. Thanks for the ongoing inspiration, readers!