Another eye-popping gallery of pedalboards, submitted by PG readers.
Mark Burgess plays in a cover band for the expat community in Saudi Arabia. His guitar of choice is a Suhr Standard Custom into an Engl Screamer combo. ("An amazingly versatile amp," says Mark.) A Musicom Labs EFX MKIII switcher/looper routes Mark's effects and switches amp channels. His effects: a Line 6 wireless unit into a Morley Mini Switchless Wah routed to Mark's favorite pedal, a Wampler Ego Compressor. Next comes a Suhr Riot Distortion. The signal then goes into the effects loop and has two chorus pedals: a TC Electronic Corona chorus and an older DigiTech, which Mark says has a thicker sound. A DigiTech DL-8 delay is the last dedicated effect, with all other effects coming from a MIDI-controlled Line 6 M5 Stompbox Modeler. The Line 6 wireless has a separate tuner output to a Sonic Research Turbo Tuner. A Voodoo Lab unit under the Pedaltrain Pro powers everything. "With this rig there is very little I cannot get, and the tone is clear and accurate," Mark testifies. "The signal path is so clean there's no need for a noise gate or reduction, even on high-gain sounds."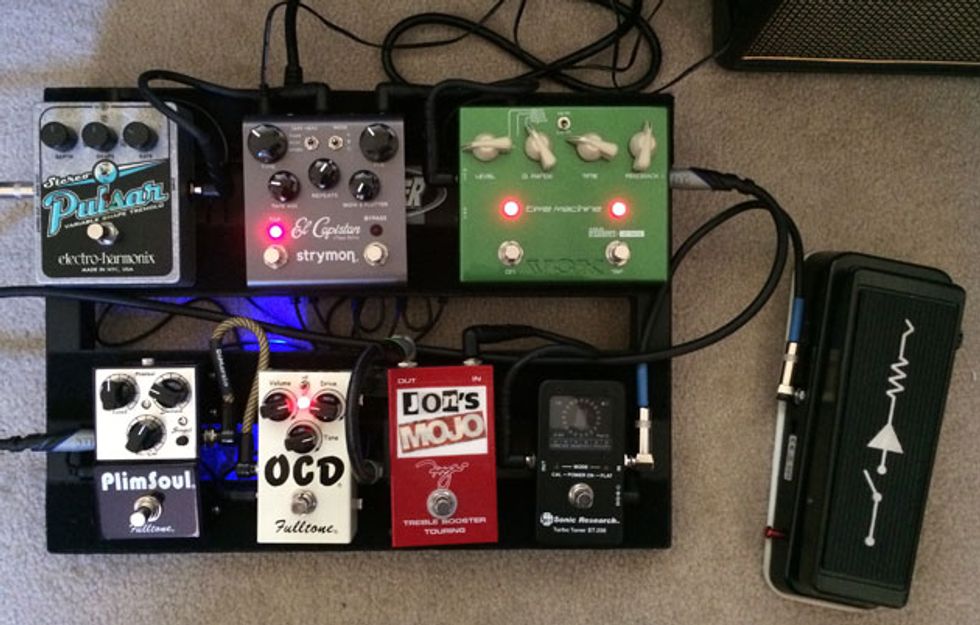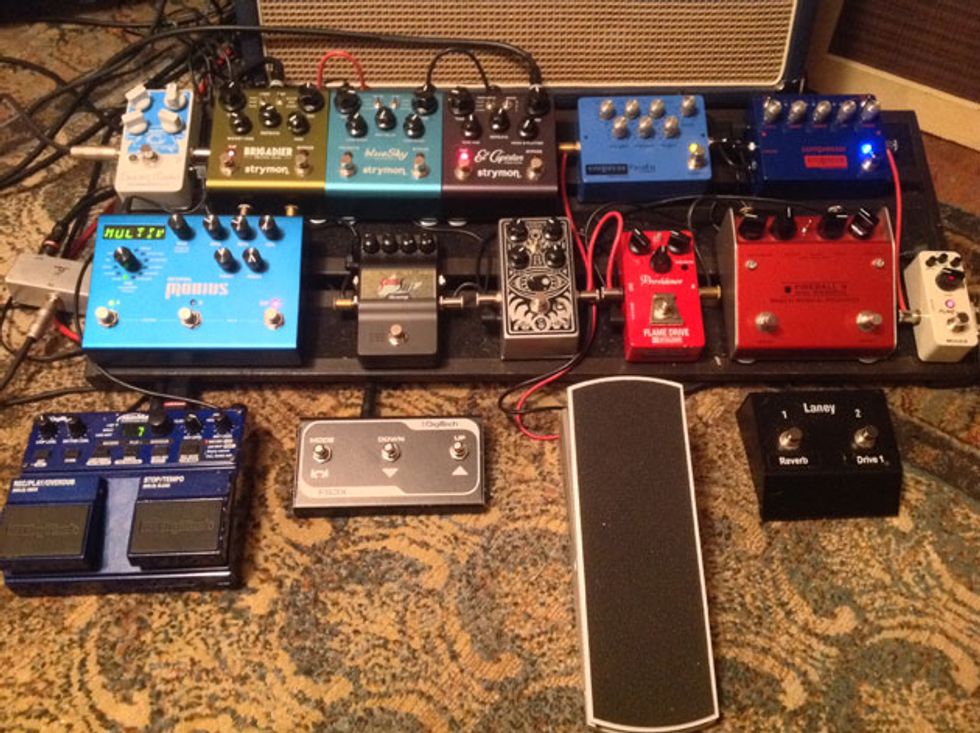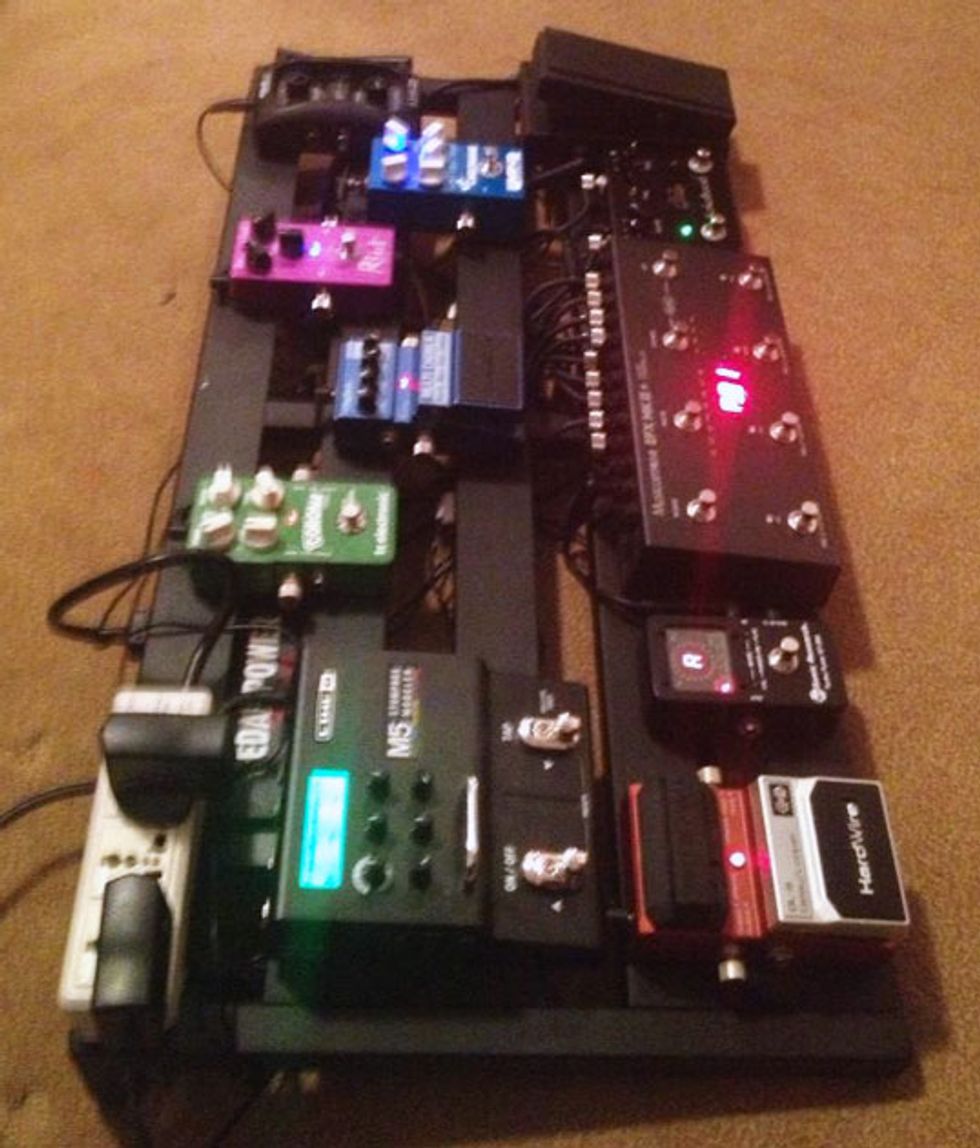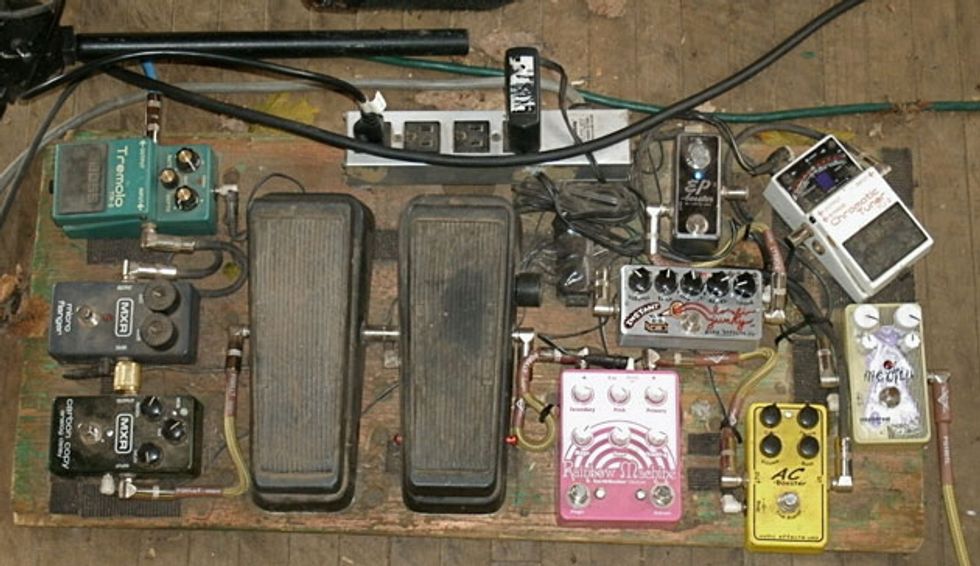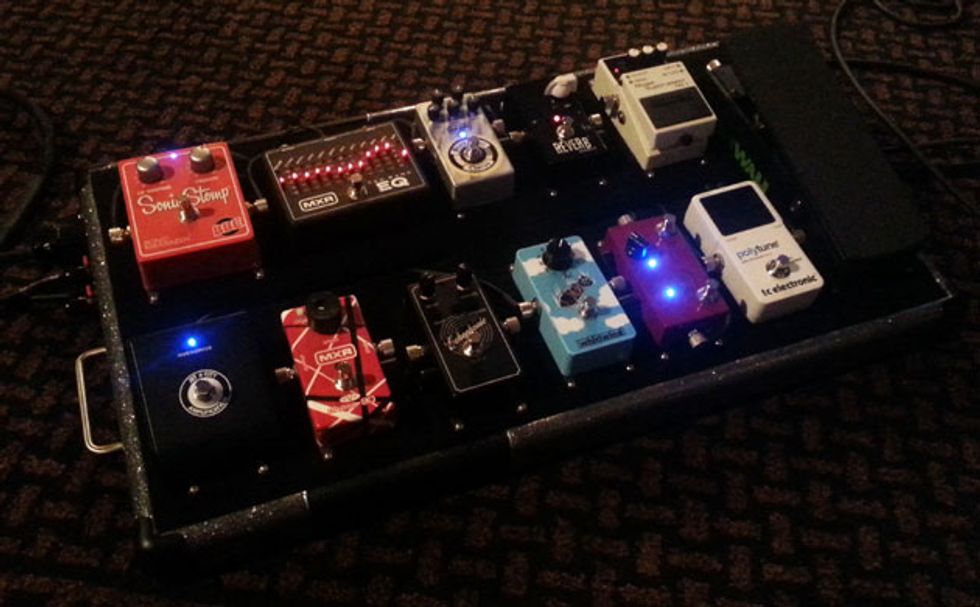 Checking out the pedalboards of our fellow players never gets old—and there's so much creativity on display in this latest batch.You'll encounter classic effects deployed in imaginative ways … ambitious switching/effect loop schemes … and a vast menagerie of hip boutique boxes. Thanks for the ongoing inspiration, readers!