Hi Zach, I bought a new Guild Starfire back in the late 1960s and have had it ever since. I played it for a few years before I gave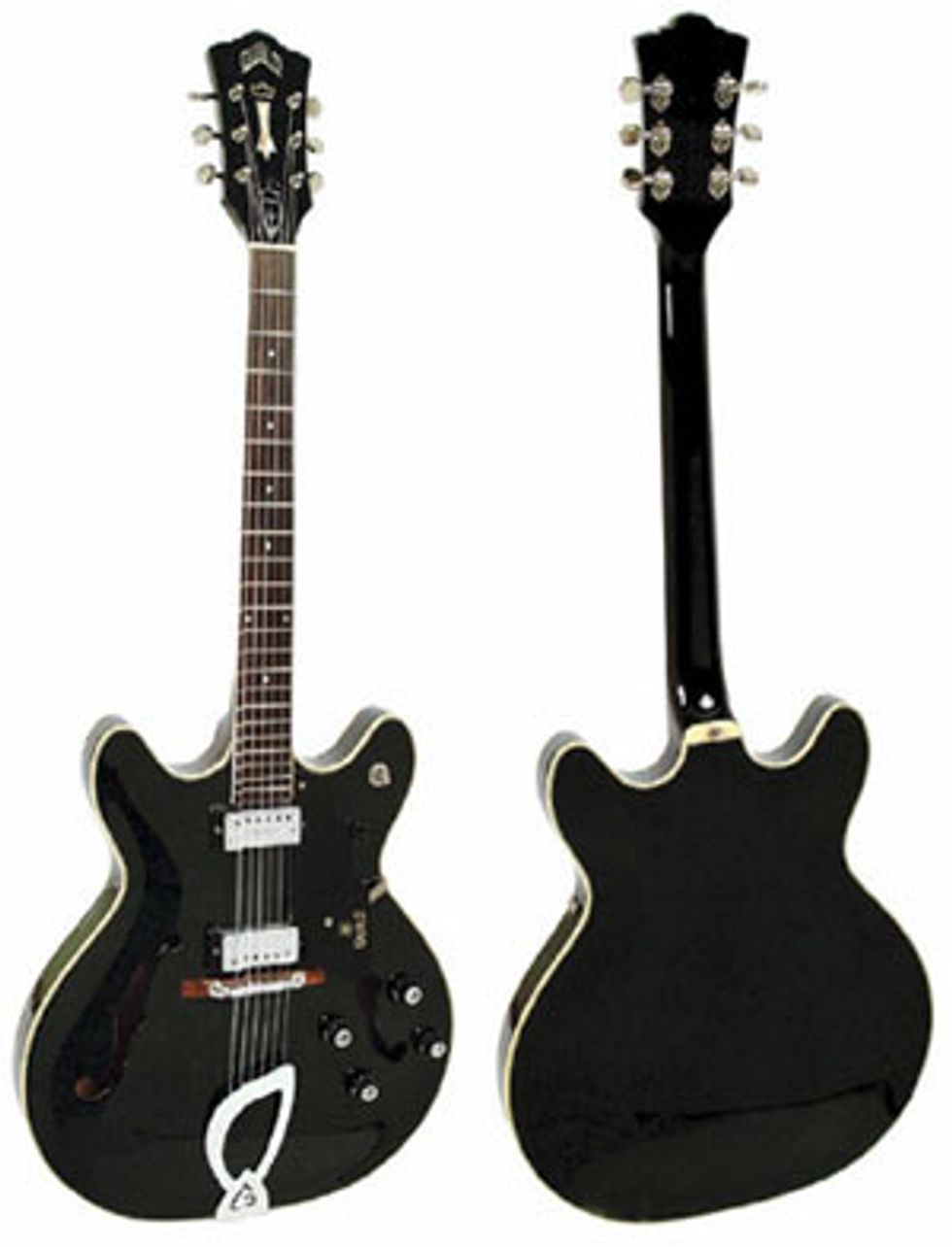 Hi Zach,
I bought a new Guild Starfire back in the late 1960s and have had it ever since. I played it for a few years before I gave up the guitar altogether and stuck it away in the case – which is so sad.

I'm looking to sell it, but from the few offers I've had, I'm wondering why it is worth so little versus comparable Gibsons and Gretsches. It has a green finish, the serial number is EL18XX, and it is in mint condition. Any help you could provide would be appreciated!

Stanley Roberts
Philadelphia, PA

Hi Stanley,
First of all, let me say shame on you for quitting the guitar! Most readers will probably agree when I say guitar playing is one of the most relaxing things to do, and when it comes to hobbies, it has to be the best. Even though I encourage playing guitar regularly, the good news about yours is that it has virtually no wear due to its life in a case. A clean vintage guitar will get any guitar nut drooling.
The guitar you have is a Guild Starfire IV, which was built in 1968. You may notice that this guitar is very similar to Gibson's ES-335. In the late 1950s, Gibson was flourishing with their semi-hollowbody guitars and Guild took notice. In 1963, they introduced the Starfire IV to compete against the ES-335. Your 1968 model features a laminated maple body, a three-piece maple/mahogany/maple neck set at the 18th fret, two
humbucker
pickups and individual Kolb tuners. This model was produced continuously through 1994, just before Fender became involved with Guild. In mint condition, a 1968 Guild Starfire IV is valued from $2200-$2,500, which seems pretty low, right? A comparable 1968 Gretsch Country Gentleman is valued at $3500-$4000 and a 1968 Gibson ES-335 is valued from $5500-$6500!
There are a few things to remember here: first, there is a lot of money in a name, and second, there is a lot of money with a popular endorser. Gibson is probably the number one name in the guitar industry and with
Les Paul
endorsing their products, it was tough for them to lose. Gretsch is also a storied name guitars and Chet Atkins really put them on the map in the late 1950s. Many argue that Guild got into the game too late. When Guild produced their first electric guitar in 1952, Gibson and Gretsch had already been building electric instruments for a number of years. By 1963, when the Starfire was introduced, the ES-335 and Country Gentleman were already well established. This is not to say that Guild failed – these guitars were just not as popular.
I generally try to keep my opinion neutral about guitars, but many argue that Guilds play much better than any Gibson or Gretsch. The good news for players is that you can still land a vintage Guild guitar that plays great for nearly half a comparable Gibson would cost.
---
Zachary R. Fjestad
Zachary R. Fjestad is the author of the Blue Book of Acoustic Guitars, Blue Book of Electric Guitars, and the Blue Book of Guitar Amplifiers.
Guitar Trash or Treasure Questions can be submitted to:
Blue Book Publications
Attn: Guitar Trash or Treasure
8009 34th Ave. S. Ste #175
Minneapolis, MN 55425
800-877-4867
www.bluebookinc.com
guitars@bluebookinc.com
Please include pictures of your guitars.