Guitar Center Releasing Fresh Cuts Vol. 2
Guitar Center is releasing Fresh Cuts Vol. 2, which features a Smashing Pumpkins track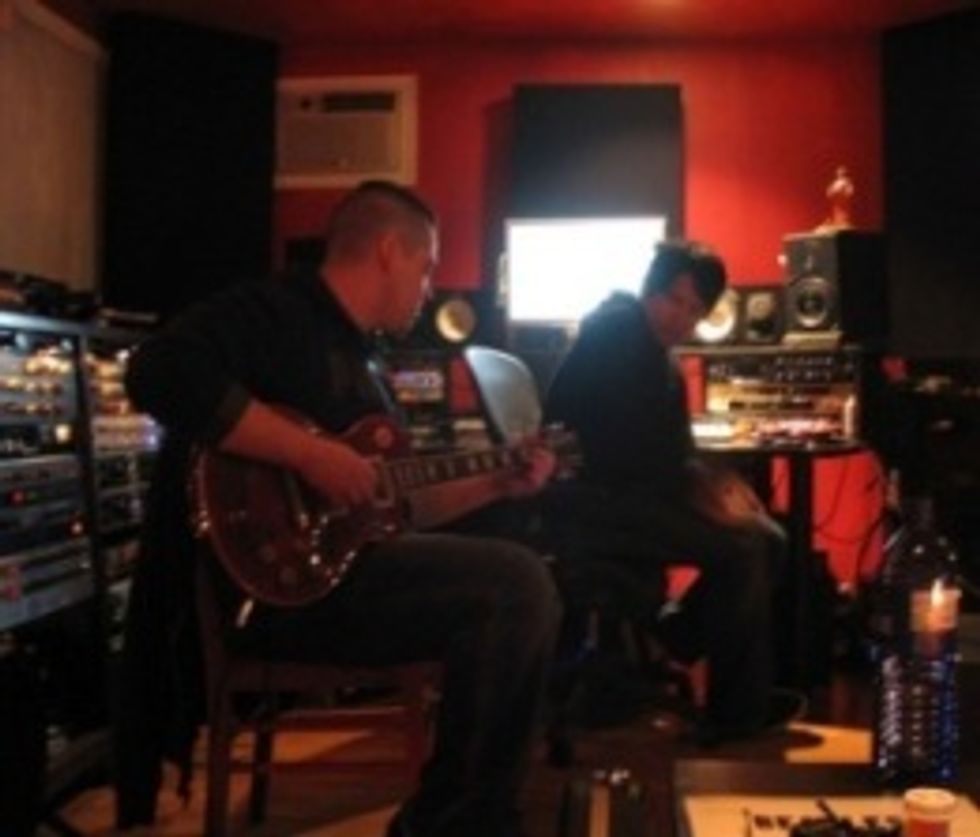 Westlake Village, CA (February 28, 2008) - Guitar Center is announcing the new compilation CD Fresh Cuts Vol. 2. The second release in an ongoing series is part of Guitar Center''s GAIN Program, designed to give GC employees an outlet for pursuing their music industry careers.
The disc features recordings by members of the GC family, hand-selected by alternative rock band The Smashing Pumpkins from a pool of GC employee submissions. The Pumpkins are also included on the CD, via "SuperChrist" -- a song written, but not recorded, for their 2007 album, Zeitgeist. Starting March 11, 50,000 free copies will be available at over 200 Guitar Centers.
The GAIN Program launched in March 2007 to help GC team members achieve their musical aspirations. At the heart of GAIN is an extensive private social network where GC employees can post music, pictures, blogs and online discussions, in order to share with and learn from each other. In addition, GAIN presents a number of other benefits, deals, offers and opportunities to its participants, including partnerships with a number of vendors, services and institutions (both music and non-music related).
When reflecting on Fresh Cuts Vol. 2, Guitar Center COO and President, Greg Trojan, said, "Avenues such as the Fresh Cuts projects act as a realization of recording release dreams, a forum for national exposure, a springboard to bigger things for the artists and a sincere thank-you to our employees for all their hard work."
For more information on Fresh Cuts Vol. 2:
Guitar Center.