HipKitty Cream Distortion Pedal
There you are, sitting in your local music shop with the new guitar you are about to purchase after months of thorough, backbreaking research. After playing this guitar through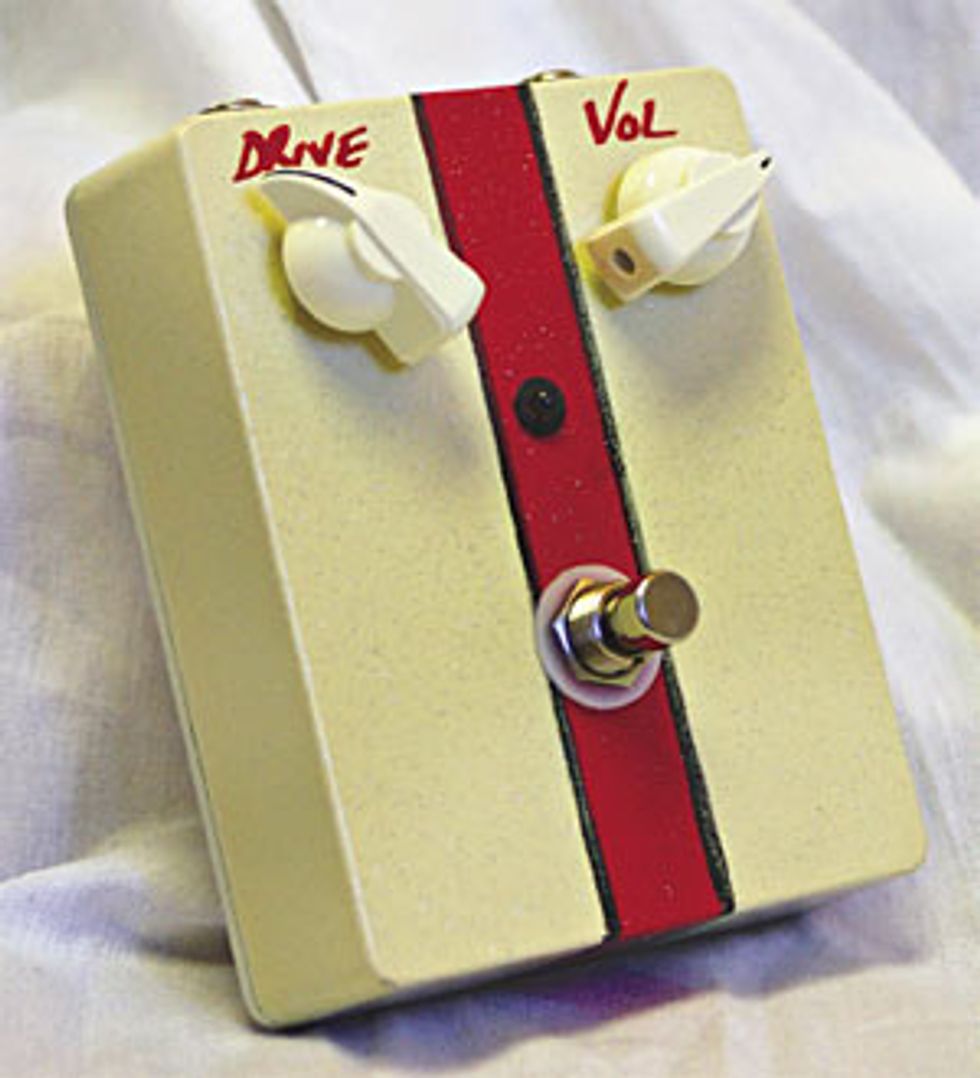 There you are, sitting in your local music shop with the new guitar you are about to purchase after months of thorough, backbreaking research. After playing this guitar through the clean channel on a mid-sized tube amp long enough to drive the staff mad, you conclude that this instrument produces the juiciest auditory euphoria your ears have ever heard. Of course, even after the purchase, you struggle with the thought of plugging in a truckload of effects pedals – it would be an absolute shame to destroy its resonant properties with one ill-placed box.
If you share the same relentless pursuit of tone (surely to be given an eloquent acronym and eventually placed among the more serious obsessive mental disorders), you may want to consider adding the HipKitty Cream Distortion to your arsenal. The company's literature calls it a, "smooth sounding distortion pedal that retains the true sound of your guitar and amp." And indeed it does – remarkably so, I should add. The unit itself is very straightforward; a Drive knob, Volume knob and an on/off switch complete the proceedings. After beginning my methodical knob turning to test the unit's range, I quickly realized that regardless of how much drive was added, the unit did not discolor the tonal qualities of the guitar or amp. Running the unit through a clean channel, I was further impressed with the smooth, creamy distortion that I have easily spent twice the price trying to emulate.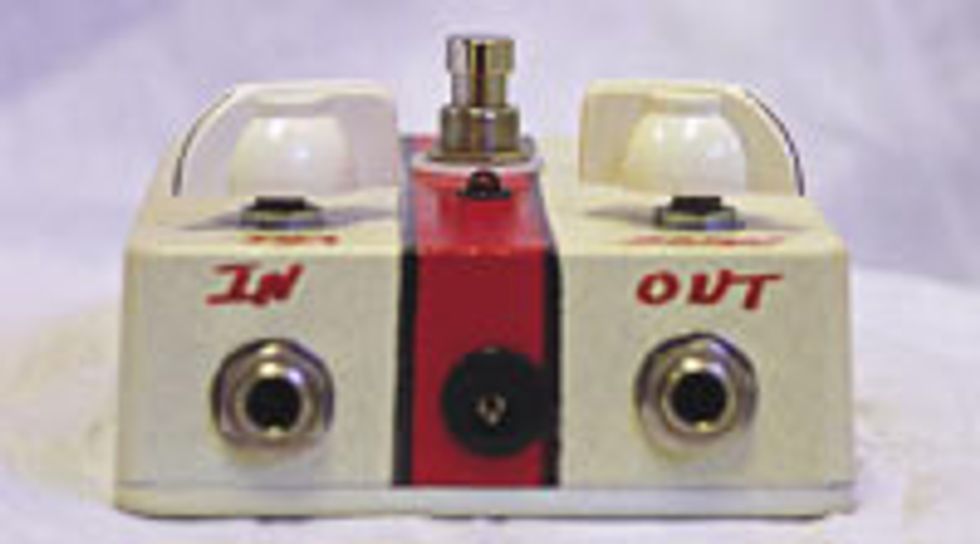 This Cream Distortion conjured up memories of classic Eric Johnson – "elegant" comes to mind in describing this pedal's take on distortion. Combining higher Drive settings with a little juice from the amplifier resulted in fairly heavy, close to saturated distortion, but never enough to make your rig completely undistinguishable. Interestingly enough, when backing off slightly on the guitar's volume, the Cream Distortion didn't drop out as quickly as some effects seem to. Endowed with a generous amount of headroom by the designers at HipKitty, this pedal would be great for guitarists needing a volume boost with a tad bid of grit for color.
The only slightly irritating feature I found (and it's picky at best) was with the durable but unmistakably loud click of the footswitch. Ironic isn't it? We can complain about products that are flimsy and fall apart and then 30 seconds later complain about the heavy-duty, indestructible clunking of an on/off footswitch. Needless to say, if you are playing at louder volumes, this is a moot point, and I would be willing to bet that most acoustic players won't be plugging in here, so the problem resolves itself.
Each pedal is hand-painted and it gives the Cream Distortion a quaint arts and crafts feel – if I were to encounter this pedal in a glass case at my local music store, there is a good chance my subconscious wouldn't give it a second look. However, because these pedals lack the manufactured, polished look, at least they won't be on every pedalboard across America by next Christmas, giving you something unique. Remember what your mother told you: it's what is on the inside that counts. And what is inside of this box will bless that precious guitar with smooth, creamy and transparent distortion for years.
Buy if...
you are looking for rich and transparent distortion without drastically altering the sound of your gear.
Skip if...
you use exponentially large amounts of gain to mask your inability to play faster.
Rating...
 
---
Our expert has stated his case, now we want to hear yours. Share your comments and ratings below.