Moogerfooger Effects Now Available as Individual Plug-ins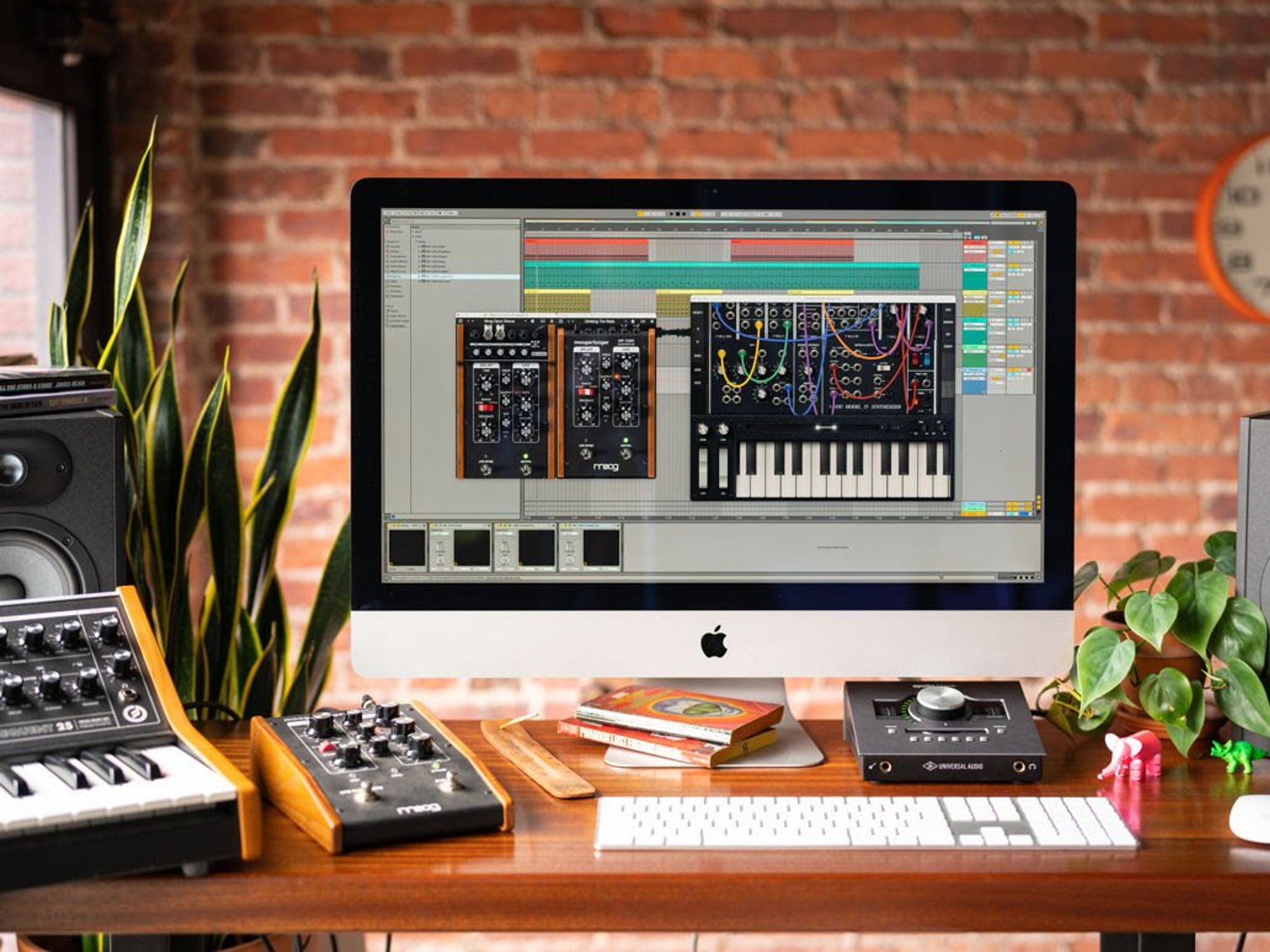 All eight dynamic Moogerfooger Effects Plug-ins are now available to purchase individually or in customizable bundles through Moog's website and select dealers worldwide.
---
The Moogerfooger Effects Plug-ins are a re-invention of all seven analog effects pedals (plus a brand new saturation tool), now available as dynamic, professional music production software, compatible with all major DAWs across Windows and macOS in AUv2, VST3, or AAX formats.

Since their release, the number one request from creatives has been the ability to buy individual instances of these plug-ins for more flexibility and customization over their sound. Today, the Moog team delivers on this user request: all eight plug-ins are now available for individual purchase as well as in customizable build-your-own sets of two or four.
From single plug-ins to the complete bundle, prices range from $59 to $279 USD. Keep reading to learn more about each individual effect and what makes this collection so powerful.

Each member of the Moogerfooger Effects Plug-ins family has been designed to embody not only the warm and vibrant sound of Moog's original analog effects pedals, but also the organic way in which the parameters interact to create a musical playing experience. With CV interconnectivity, stereo functionality, an extended feature set, the ability to run multiple instances, and presets, these effects tailor the classic Moogerfooger functionality to the modern digital creator.

The MF-101S Lowpass Filter honors Bob Moog's design of the classic Moog ladder filter. This effect pairs the filter with an envelope follower to impart dynamic motion to the filtered sound.
The spaced-out, retro-futuristic sound of the MF-102S Ring Modulator features a wide-range carrier oscillator paired with an LFO for effects from soft tremolo to far-out clangorous ring modulation tones.
A descendant of the vibrant 1970s rack-mounted Moog phaser with an on-board LFO, the
 MF-103S 12-Stage Phaser gives users access to the pedal's distinct psychedelic enveloping sound.
Rich and full-bodied, the MF-104S Analog Delay captures the warm, organic texture and character of Moog's sought-after analog delay circuitry, while adding modern flexibility and ease of use.
The MF-105S MuRF (Multiple Resonant Filter Array) combines a resonant filter bank with a pattern generator and skewing envelope for vibrant animation of an incoming sound
.
Unconventional, eccentric, freaky: the MF-107S FreqBox lives up to its name with gnarly synced VCO sounds plus envelope and FM modulation.
For flexible processing, the MF-108S Cluster Flux can do it all. Modulate between chorus, flanging, and vibrato to achieve sounds ranging from subtle swirling to intense flanging.
The new software-only MF-109S Saturator is a powerful saturation tool based on the classic Moogerfooger input drive stage that adds warmth, distortion, and compression to any sound.
These professional sound design and audio production effects from Moog Music are now available for $59-$79 each.
Pricing
Individual Purchase (1 Plug-in): $59-$79
Build-Your-Own Set (2 Plug-ins): $99
Build-Your-Own Set (4 Plug-ins): $149
Complete Suite (8 Plug-ins) : $279
These professional audio effects are now available through Moog's website and select partners around the world.
For more information, please visit moogmusic.com.

From Your Site Articles
Related Articles Around the Web