Black Bobbin Introduces the Dual Boost Pedal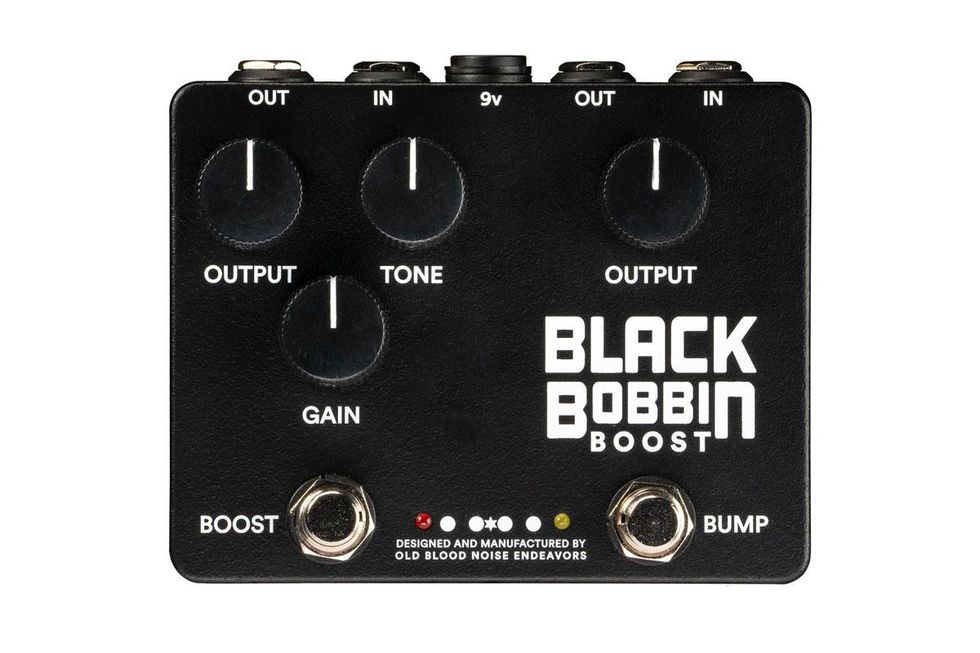 Black Bobbin introduces the Black Bobbin Boost, a dual transparent boost that features two circuits with independent ins and outs to allow for placement anywhere in the signal path.
---
​The BUMP side is designed as an always-on mid-range bump with high headroom to be placed first in the signal chain. This benefits the drives that follow it in the signal path and pushes the amp to the desired edge of breakup. It has a single output knob, but also includes an internal tone trim pot that acts as a treble boost or cut.
The BOOST side is inspired by transparent boosts with tonal shaping capabilities and can be placed at the end of the drive signal path to act as a decibel boost after the heaviest gain stage. This allows for a boost on your board that is ideal for soloing by shaping your signal to cut through the mix. The BOOST side features Output, Gain, and Tone controls to allow for optimal EQing.
Features
True bypass switching
9-volt from external power supply -- no battery compartment
Made in the USA
Black Bobbin Boost - Bracketed Gain Stage
The Black Bobbin Boost is designed and manufactured by Old Blood Noise Endeavors and is available exclusively at blackbobbin.com for a $249 retail price.
Related Articles Around the Web