Black Pumas Announce Sophomore Album
Watch the video for "More Than a Love Song" now. The Austin duo will release Chronicles of a Diamond out October 27.
Grammy-nominated duo Black Pumas unveil new single, "More Than A Love Song" – LISTEN HERE and watch the new music video HERE. "More Than A Love Song" is the first track to be unveiled from the Austin duo's highly anticipated sophomore effort, Chronicles of a Diamond, set for release on October 27th on ATO Records. Pre-order the album HERE.
Co-written by Burton and Quesada, "More Than A Love Song," was produced by Quesada and co-produced by Burton, with additional production by Grammy-winning John Congleton. Explaining the lyrical content, Burton comments, "'More Than a Love Song' is a message I borrowed from my Uncle Steve. As a songwriter and caregiver, he'd listen to me write songs from afar and if I were lucky he'd have a pointer or two for me. 'Life is more than a love song.'"
Black Pumas - More Than A Love Song (Official Video)
Shot on location in Los Angeles, the music video for "More Than A Love Song" was directed by Juliana and Nicola Giraffe. The clip elicits feelings of joy, hope, and community – themes also evident in the song -- zooming in closely on the beauty and abundance that surrounds us in our everyday life. As the video progresses, we see Black Pumas performing, intercut with a series of stylized photographic vignettes that present each character's role in the larger portrait of the community, culminating in a jubilant celebration.

Chronicles of a Diamond brings the band's singular vision to life with more power, passion, and daring originality than ever before. Produced by Quesada and primarily mixed by six-time Grammy Award winner Shawn Everett (Alabama Shakes, The War on Drugs), the ten-song LP finds Burton taking the role of co-producer and infusing his free-spirited musicality into every track. See below for the complete tracklisting.
Tracklisting
CHRONICLES OF A DIAMOND TRACKLISTING
MORE THAN A LOVE SONG
ICE CREAM (PAY PHONE)
MRS. POSTMAN
CHRONICLES OF A DIAMOND
ANGEL
HELLO
SAUVIGNON
TOMORROW
GEMINI SUN
ROCK AND ROLL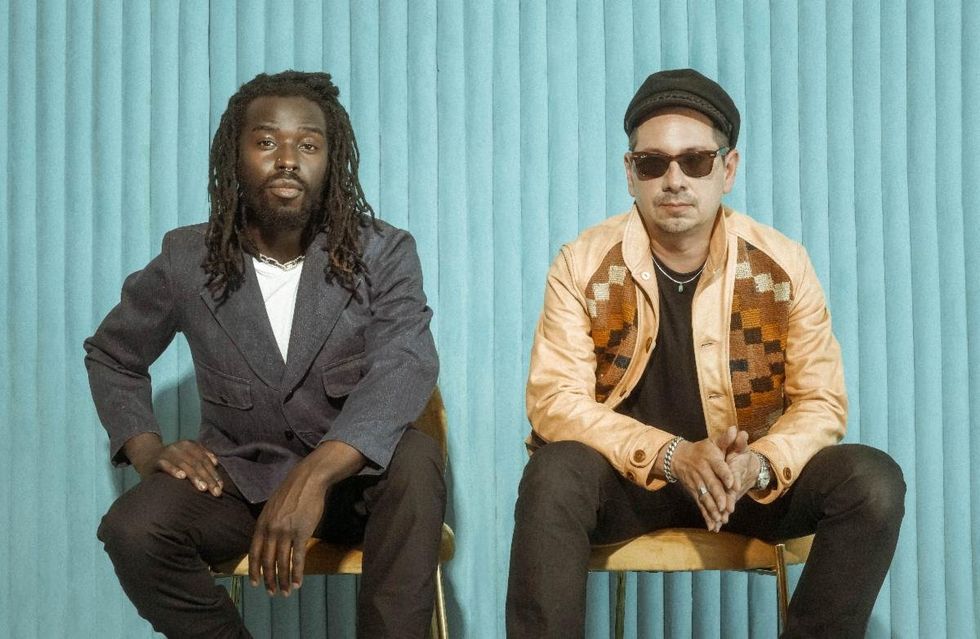 Photo by Jody Domingue