Black Pumas Drop New Track "Ice Cream (Pay Phone)"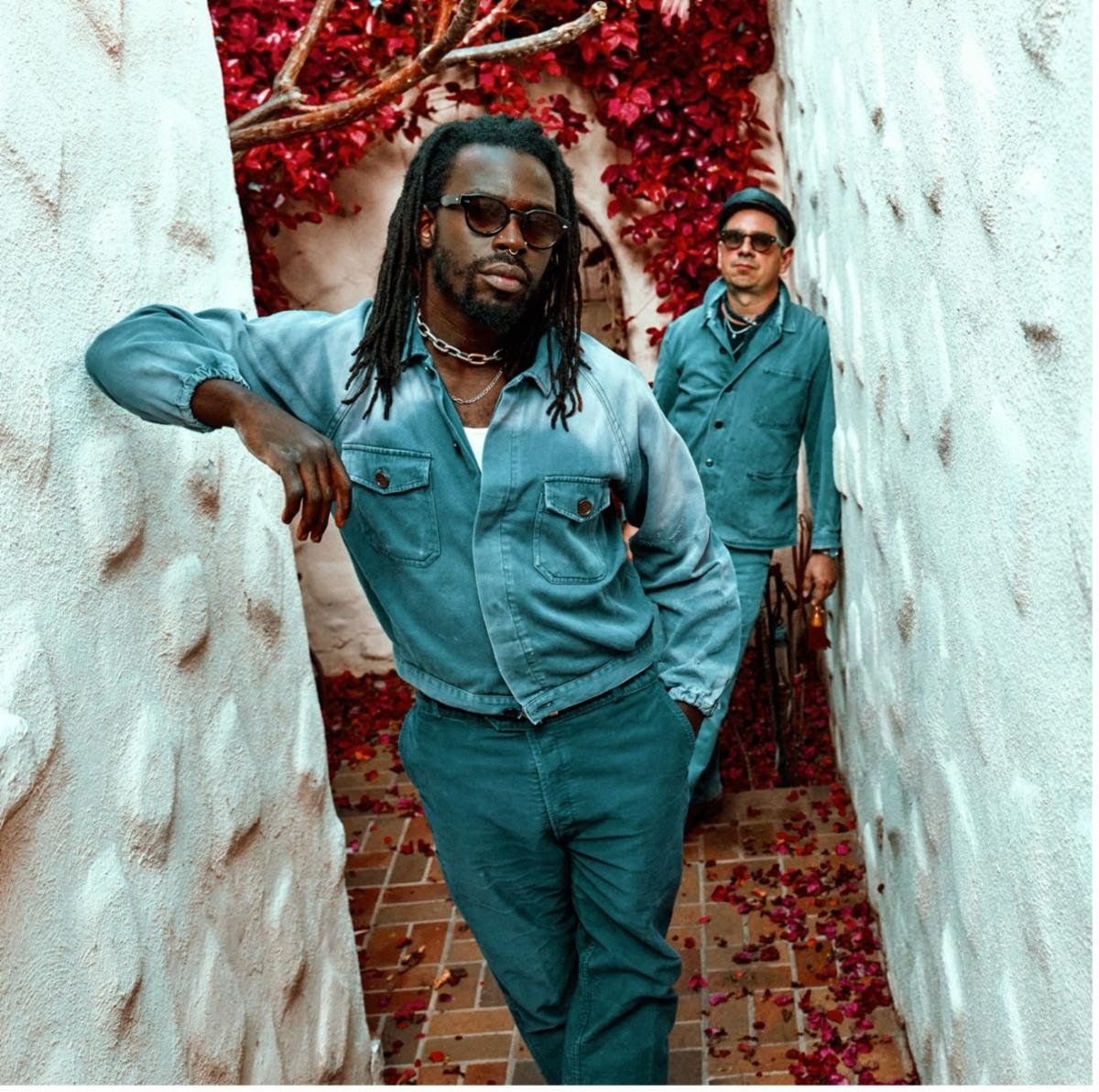 Photo by Jesse Lirola
Watch the video for the new track. Chronicles of a Diamond out Friday, October 27.
---
Seven-time Grammy nominees Black Pumas drop "Ice Cream (Pay Phone)" – listen HERE. "Ice Cream (Pay Phone)" is the fourth track to be unveiled from the band's anticipated new album, Chronicles of a Diamond, out this Friday, October 27th. Pre- order the album HERE. Due to popular demand, the band has also announced additional live dates in Austin (12/3) and Chicago (1/25) – see below for complete itinerary.
"Ice Cream (Pay Phone)" was written and co-produced by the band's singer-songwriter Eric Burton and produced by guitarist Adrian Quesada. Burton wrote the fuzzed-out, falsetto-laced love song years ago, then further developed it with bassist/keyboardist Josh Blue during an impromptu session at two in the morning. "When left alone I tend to work in an unorthodox way, where the colors don't go together quite like you'd expect them to," says Burton, whose lyrics playfully interpolate a classic jump-rope rhyme. "With that song the big, distorted guitar doesn't seem like it should work with how I'm singing, but it sounded so soulful in a way that felt just right to me."
Black Pumas - Ice Cream (Pay Phone) (Official Video)
Completed by Quesada at his studio, "Ice Cream (Pay Phone)" ultimately induces a trance-like euphoria thanks to its hypnotic rhythms and swirling guitar lines. "A lot of Eric's ideas lately have had a meditative quality, where all these repetitive motifs are happening in the background while the song changes around them," says Quesada. "As soon as I heard 'Ice Cream' I loved it, because it was so radically different from anything we'd done before, or anything I would've come up with on my own."
"More Than A Love Song" – the first single released from the new album - has amassed 3.5+ million streams and is currently #1 at Triple A Radio, #1 on Billboard's Adult Alternative Chart, and #1 at Americana Radio. "Mrs. Postman," is another hooky jam from Chronicles of a Diamond which FLOOD said, "features a hypnotic piano melody, head-nodding drums, and a well-placed tambourine beneath vocalist Eric Burton's spectacular voice." Glide Magazine raved about the moving ballad "Angel," saying it's, "an acoustic display of both the band's mastery of tone and the vocals that help build the heartfelt sentiment of the track. A guitar-driven arrangement sets the mood for the vocalist to stroll in and take our breath away."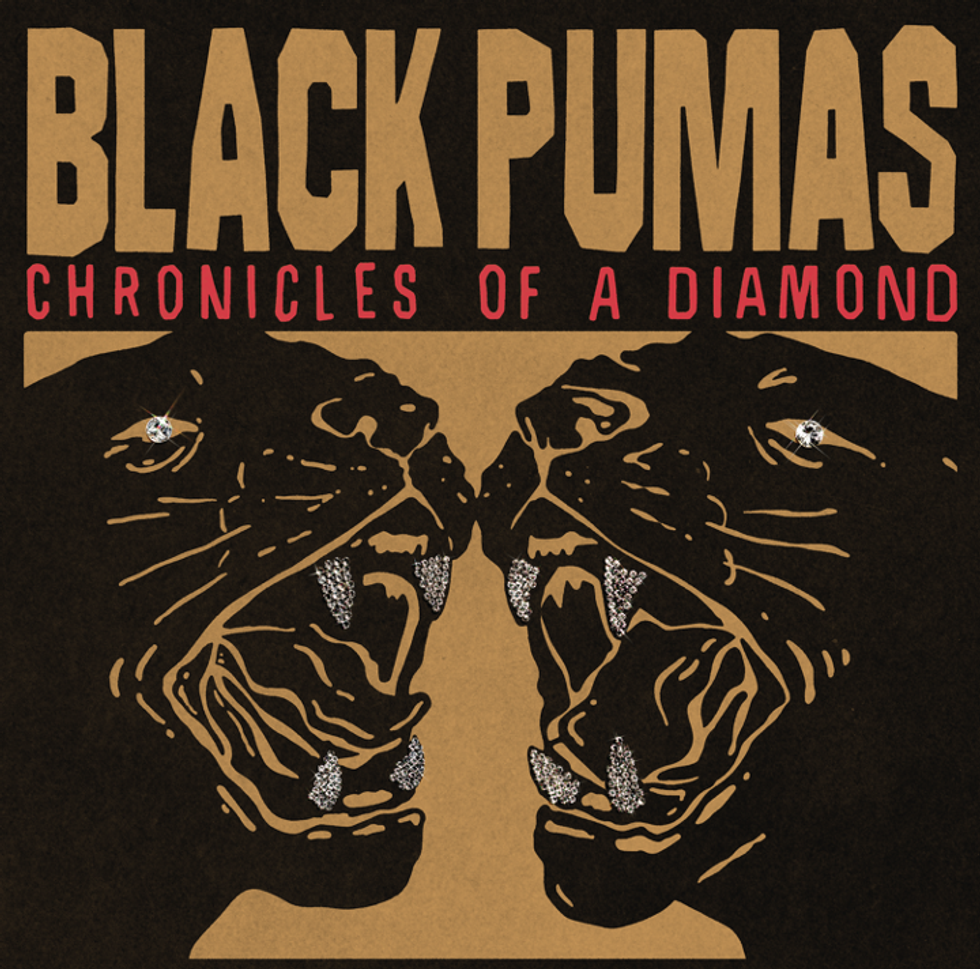 Chronicles of a Diamond
Tour Dates
12/3 – Austin, TX – ACL Live
12/4 - Austin, TX - ACL Live (Sold Out)
12/5 - Austin, TX - ACL Live (Sold Out)
12/6 - Austin, TX - ACL Live (Sold Out)
12/8 - Dallas, TX - The Factory
12/9 - Houston, TX - House of Blues (Sold Out)
12/10 - Houston, TX - House of Blues
1/18 – Philadelphia, PA - The Fillmore
1/19 - New York City, NY- Radio City Music Hall
1/25 – Chicago, IL – Salt Shed
1/26- Chicago, IL – Salt Shed (Sold Out)
1/27 – Chicago, IL - Salt Shed (Sold Out)
3/15 - France Paris Zenith Paris - La Villette
3/16 - Belgium Brussels Forest National
3/17 - Netherlands Amsterdam AFAS Live
3/19 - Germany Hamburg Docks
3/20 - Germany Berlin Verti Music Hall
3/21 - Germany Cologne Carlswerk Victoria
3/23 - UK Manchester O2 Victoria Warehouse
3/24 - UK London Eventim Apollo
4/5 – Nashville, TN - Ryman
4/6 – Nashville, TN - Ryman