Carl Martin Announces the Honey Comp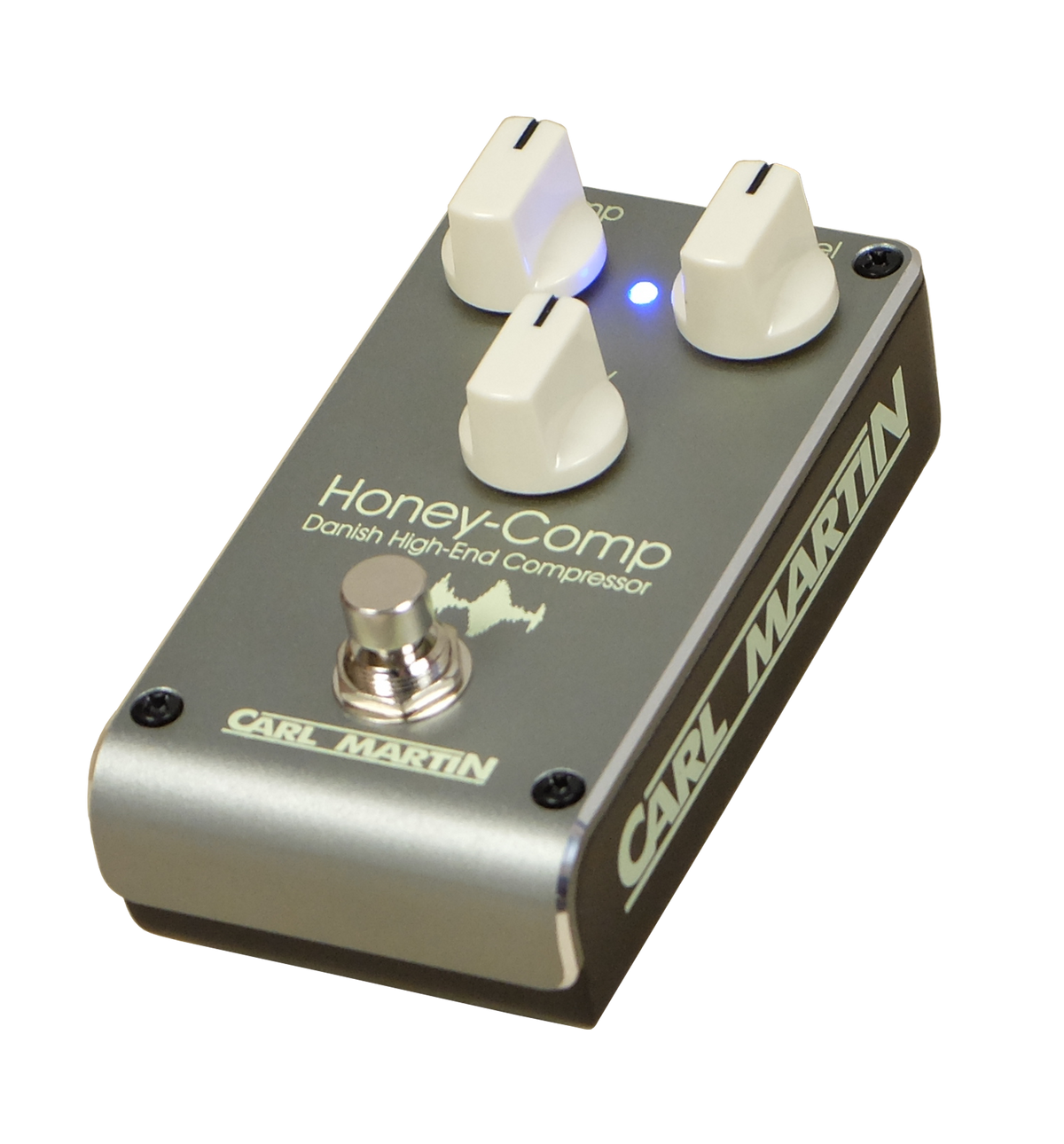 Added improvements in their pedal design allow for the Honey Comp's parallel processing and special converter circuitry.
---
For the all-new Honey Comp, Carl Martin added a Dry volume which allows you parallel processing with three knobs! Parallel Processing is a studio technique which takes a heavily compressed signal (which through compression loses some dynamics if not all) and allows you to add a clean (Dry) signal on top replacing those dynamics giving your guitar three-dimensionality and allowing the guitar to cut through the mix. For those of you used to studio work, this is a very well-known technique, but usually too complex for a pedal board! The three knobs allow you to balance the Compressed signal with the Dry signal quickly and efficiently for a very pro sound!
The Carl Martin Honey Comp incorporates the special CM developed DC/DC converter circuitry. This enables us to run the pedal with +-12V internally, which is necessary, in order to maintain the same sonic quality and headroom as on the "old" Compressor/Limiter, using a regular 9V DC 200mA external power supply.