Elephant Foot Risers Announces Pedalboard Risers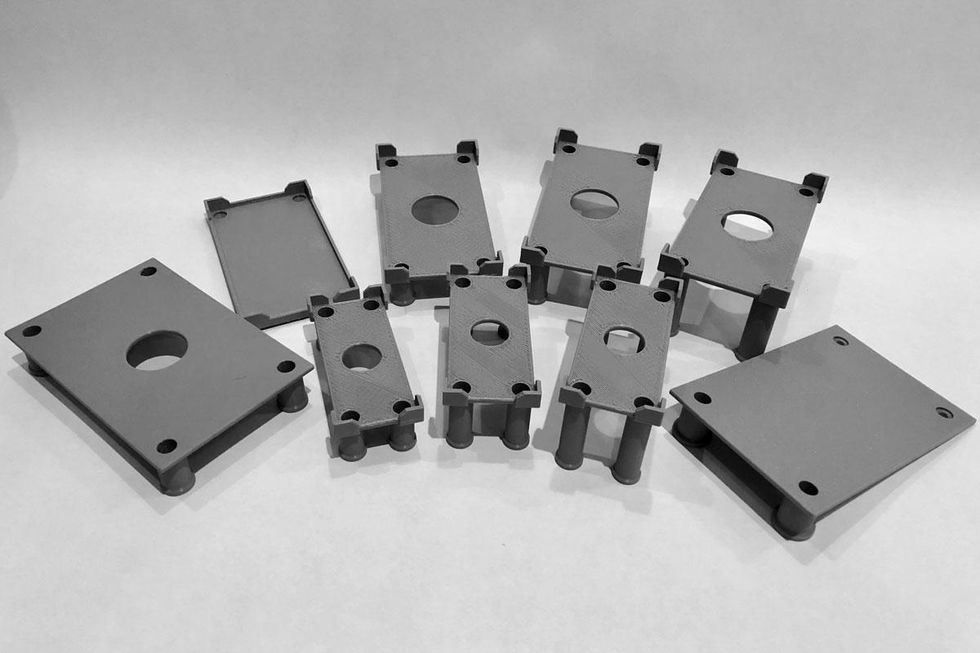 Fitted and non-fitted risers and frames designed to work with popular effects pedals and pedalboards.
---
​Designed to provide an improved system for elevating effects pedals, the product line includes a broad array of options that will fit almost any pedal and pedalboard. Strong, stable, and lightweight, Elephant Foot Risers are designed for gigging musicians who need a reliable and road-worthy solution for improving their pedalboards.
​The line features fitted and non-fitted risers and frames that can make your pedalboard as solid, secure, and streamlined as possible – without forcing you to sacrifice your favorite pedals or compromise on your routing preferences.
Features
No more accidental pedal stomps, no more pedal wobble, no more sloppy pedal boards!
Works with all popular brands
Easy and neat cable routing and pedal attachment options
Strong, yet lightweight
Versatile - use on wood, composite or metal pedalboards
Excellent value! Prices starting at only $4.99.
Intro to Elephant Foot Risers
Elephant Foot Risers are priced from $4.99 to $12.99. For more information, please visit elephantfootrisers.com.
Related Articles Around the Web