Missing Link Audio Unveils the Superb Reverb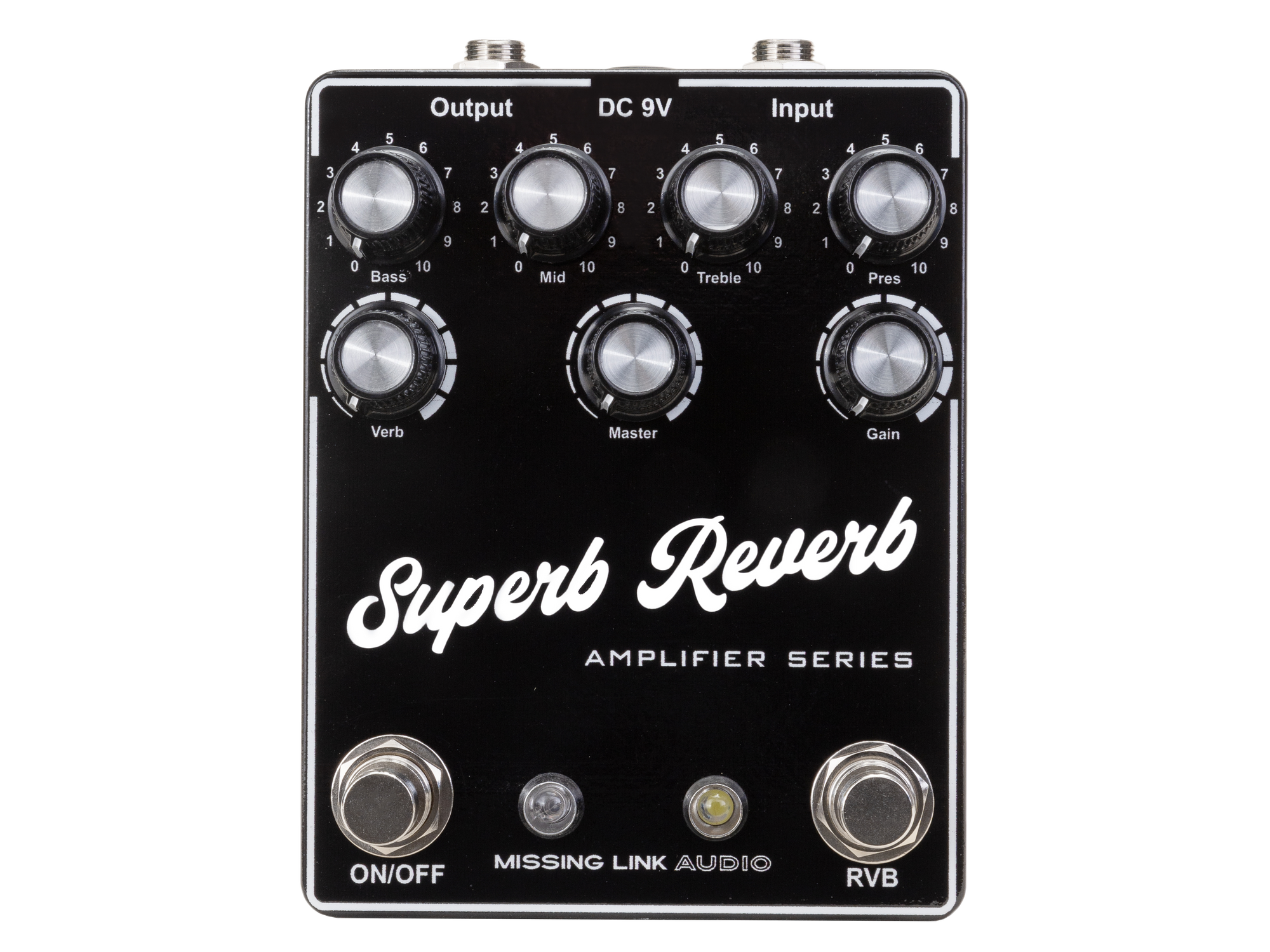 This is the debut model in their amplifier series of pedals: a full-amp-stack-in-a-box pedal that features the legendary tones of the black panel super reverb amplifier with controllable EQ and several added features like master volume and gain control.
---
Based on the Fender Super Reverb amplifier from the mid-1960s, the Superb Reverb layout couldn't be simpler to use. The tone stack consists of Bass / Mid / Treble and includes a welcome addition to the original: a Presence control has been added over a bright switch for more tonal shaping.

Unlike other black panel pedals on the market, the Superb Reverb adds another great feature with its onboard reverb and a separate on/off switch. Using the Verb control knob you can dial in a light touch of reverb, all the way up to giant washes of Fender-style spring reverb.
The pedal's Gain control lets you adjust the amount of overdriven tube-like tones as if you were cranking a super up to 10. You don't need an extra overdrive to push the Superb Reverb into saturated lead tones -- it achieves this effect naturally. The pedal's Master Volume allows you to set the amount of output volume you want delivered to your amp.
Each pedal offers the following features:
Master Volume, Gain, Reverb, along with Bass, Mid, Treble, and Presence
Die-cast aluminum cases for gig-worthy durability.
Limited lifetime warranty
True bypass on/off switch
9-volt DC input
Made in the USA
Missing Link Audio's Superb Reverb Pedal is available for a Suggested Retail Price of $249.99 at mlapedals.com.
For more information, please visit mlapedals.com.