Neural DSP Announces the Archetype: Petrucci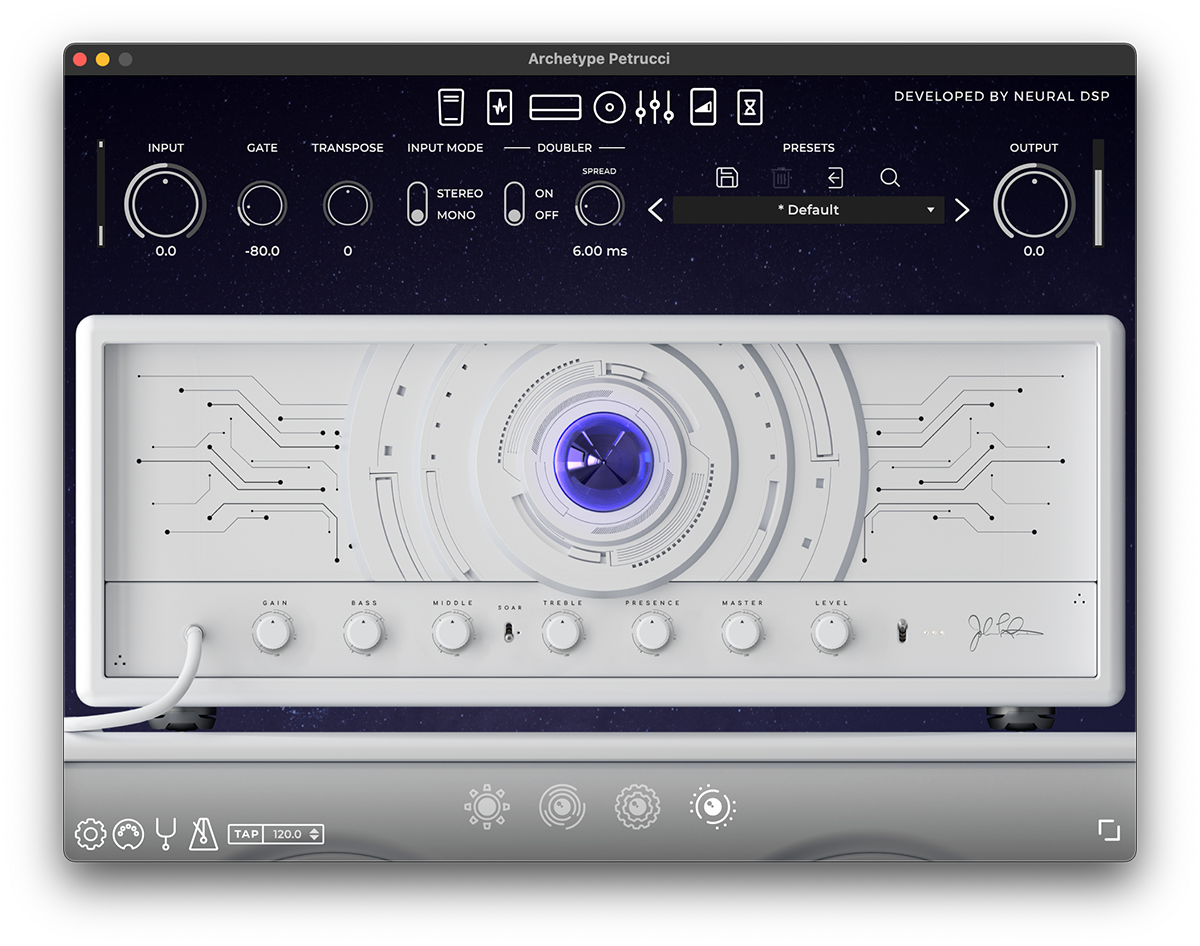 Neural DSP teams up with John Petrucci to introduce the Archetype: Petrucci with four amplifiers and a versatile pre-fx section.
---
Archetype: Petrucci offers Neural DSP's most feature-rich plugin. There are four amplifiers rigorously designed to deliver every nuance of John's tone. To complement those, the pre-fx section includes a wah, compressor, and four stompboxes (Overdrive, Phaser/Vibe, Chorus, Flanger). Rack-design Stereo Chorus, Stereo Delay, and Reverb can be found in the post-fx section.

"Often when it comes to the most significant matters, the more you feel like saying, the less necessary it seems to say anything at all. Greatness is self-evident. This could not be more true for John Petrucci. Being at the forefront of progressive and guitar music for decades, he has redefined what is expected of a modern guitarist." says Neural CEO Douglas Castro.
"Distilling what has been a remarkable career into the perfect software tool for someone as demanding as John was one of the most formidable challenges we have ever faced as a team."
The Rhythm amplifier is thunderous and versatile. The tight knob, bite switch, and bass knob all interact with the amplifier's gain structure to dial in the perfect amount of attack or growl.
In addition, there are added features to the Archetype: Petrucci, including a global transpose function to pitch your instrument up or down, a metronome, a stereo doubler, room mics in the Cabsim, and a volume pedal.
The intuitive Cabsim section is available as always, but this time featuring IRs made by Dream Theater's live sound, recording, and mixing engineer James "Jimmy T" Meslin.
Neural DSP's Archetype: Petrucci plugin is available now with a 14-day free trial. Head to https://neuraldsp.com for more.