Reverend Guitars Reveals the Greg Koch Gristle 90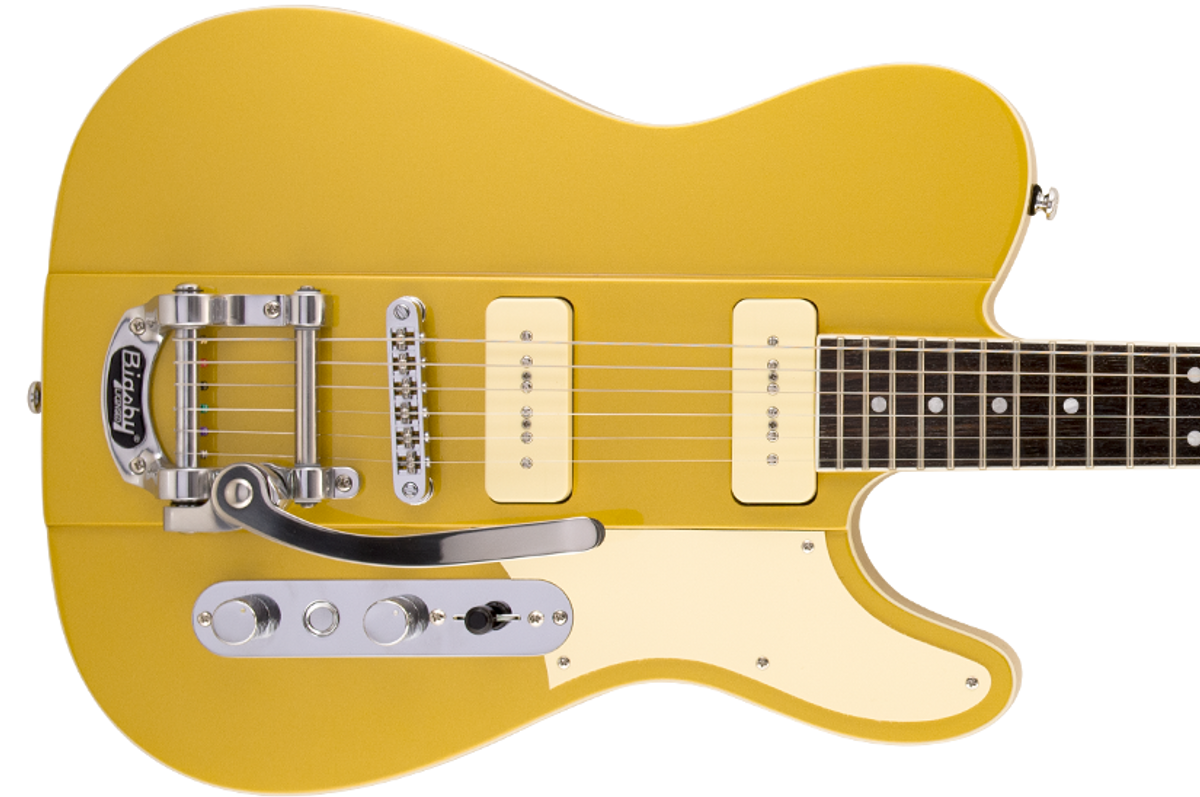 A brand-new collaboration that features Fishman P-90s and a Bigsby.
Introducing the Reverend Greg Koch Gristle 90. A set-neck guitar with the Gristlemaster body shape, it's loaded with a pair of all-new Fishman P-90s. Reverend's Founder and Designer, Joe Naylor, worked with Fishman to capture the Reverend 9A5 tone in these pickups.
---
The midrange punch and clarity of a soapbar pickup with a hot rod sound at the push of a button between the volume and tone knobs. There's a push-pull switch in the tone knob for an out-of-phase option.

The Reverend Greg Koch Gristle 90 is a unique crossover piece that combines the original Gristlemaster with the attributes of a 24 3/4" scale length guitar, including the 3-piece Korina neck with a tilt-back headstock and Bigsby B50 with roller bridge. This guitar is available in Midnight Black, Venetian Gold, and Bradford Beach Blue.
Greg Koch is one of the industry's leading demo artists and guitar influencers. He also has his power blues band, the Koch Marshall Trio, that tours the globe. People may best know Greg for his appearances with Wildwood Guitars, his daily live Facebook videos, or his podcast, Chewing the Gristle.
Like all Reverend Guitars, this guitar has a Korina body. A Boneite nut and locking tuners and a dual-action truss rod are all for maximum performance. You can't be different if you're playing what everyone else is.
For more information, visit reverendguitars.com