Tone King Releases the Gremlin Head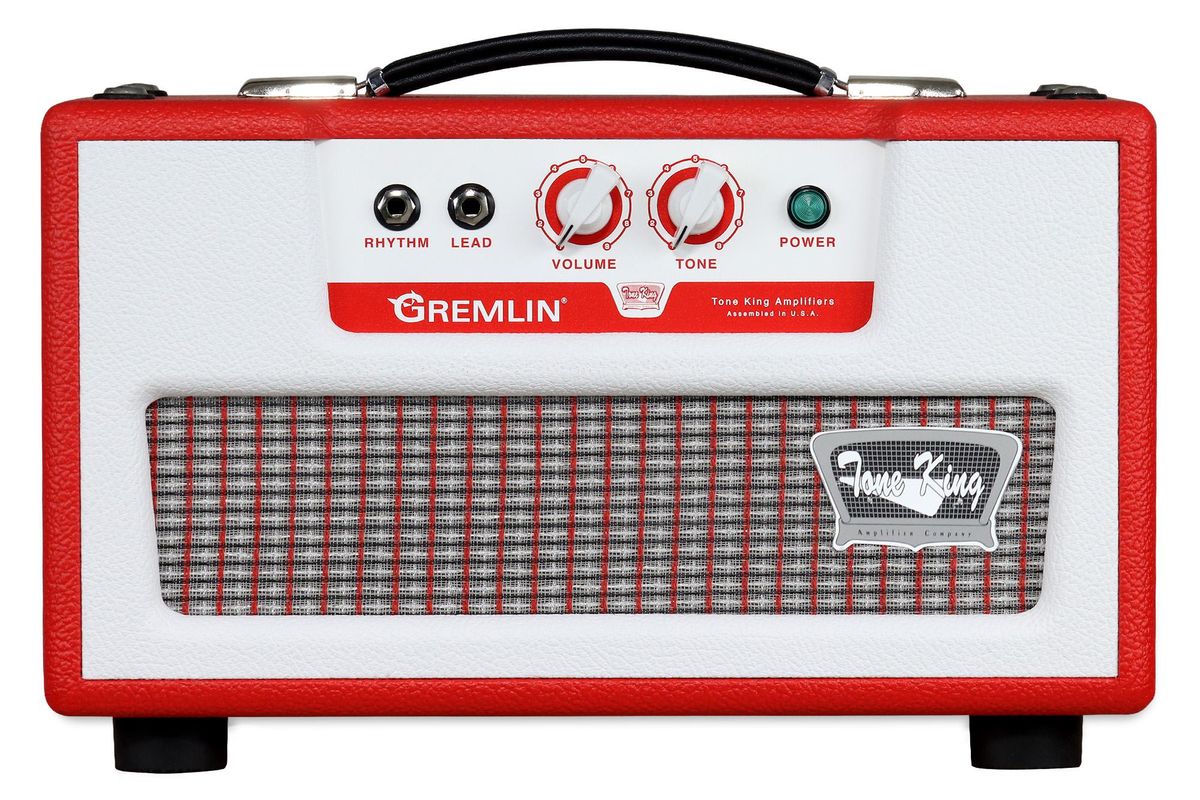 A 5-watt affair with a built-in attenuator that aims to cop vintage tweed and blackpanel tones.
There is nothing quite like the sounds of a cranked-up blackface or tweed-era guitar amplifier; but getting those tones at reduced volume levels has been increasingly difficult -- until now.
---
Introducing the Tone King Gremlin 5-watt all-tube head. Whether you're picking at home or keeping up with a drummer, the Gremlin dishes out enough vintage-vibe to inspire. The amp's two inputs and simple control layout make finding your tone an intuitive process. Plug into the Rhythm channel for a more blackface tone with bell-like highs and increased headroom. Or maybe the Lead input's tweed-style drive is more your flavor. Thanks to the built-in Ironman II power attenuator, you're able to enjoy the saturated tone of a maxed-out power tube at a level that won't wake the neighbors. If you're drawn to the American side of cranked vintage amps, your tone is in the Gremlin.
The variety of tones you'll get from this unassuming tube amp is brilliant. Whether you prefer cleaner tones as a pedal platform, or live for pushing your amp into sweet-sounding overdrive, the Gremlin's got it. Plug in any standard A/B/Y footswitch and make both channels yours on-demand.
● Rhythm and Lead channels are voiced for blackface and tweed tones
● Rhythm offers more headroom, while Lead is a more driven voice
● Select your input or jump the channels with an optional A/B/Y footswitch
Even at 5-watts, the Gremlin is powerful and enough to keep up with most drummers. The onboard Ironman reactive load power attenuator delivers that same sweet tube drive at bedroom levels. Experience the genuine tone you crave, at any volume you choose.
● Onboard Ironman II power attenuator
● Reactive load reacts and feels just like your amp at any volume
● Get the same tone whether performing live or playing quietly
For the Gremlin Head, Tone King has selected two 12AX7 preamp tubes and a 5881 power tube. The 5881 tube provides greater headroom, making it better suited to match with YOUR cabinet. Connect this head to a 4x12 cab and hear just how BIG this little Gremlin sounds.
Dimensions: 8"(L) x 15"(W) x 9.25"(H)
Weight: 14 lbs.
$1,095.00 street
For more information:
Tone King