Vs Audio Effects Debuts the PANDΩRA Fuzz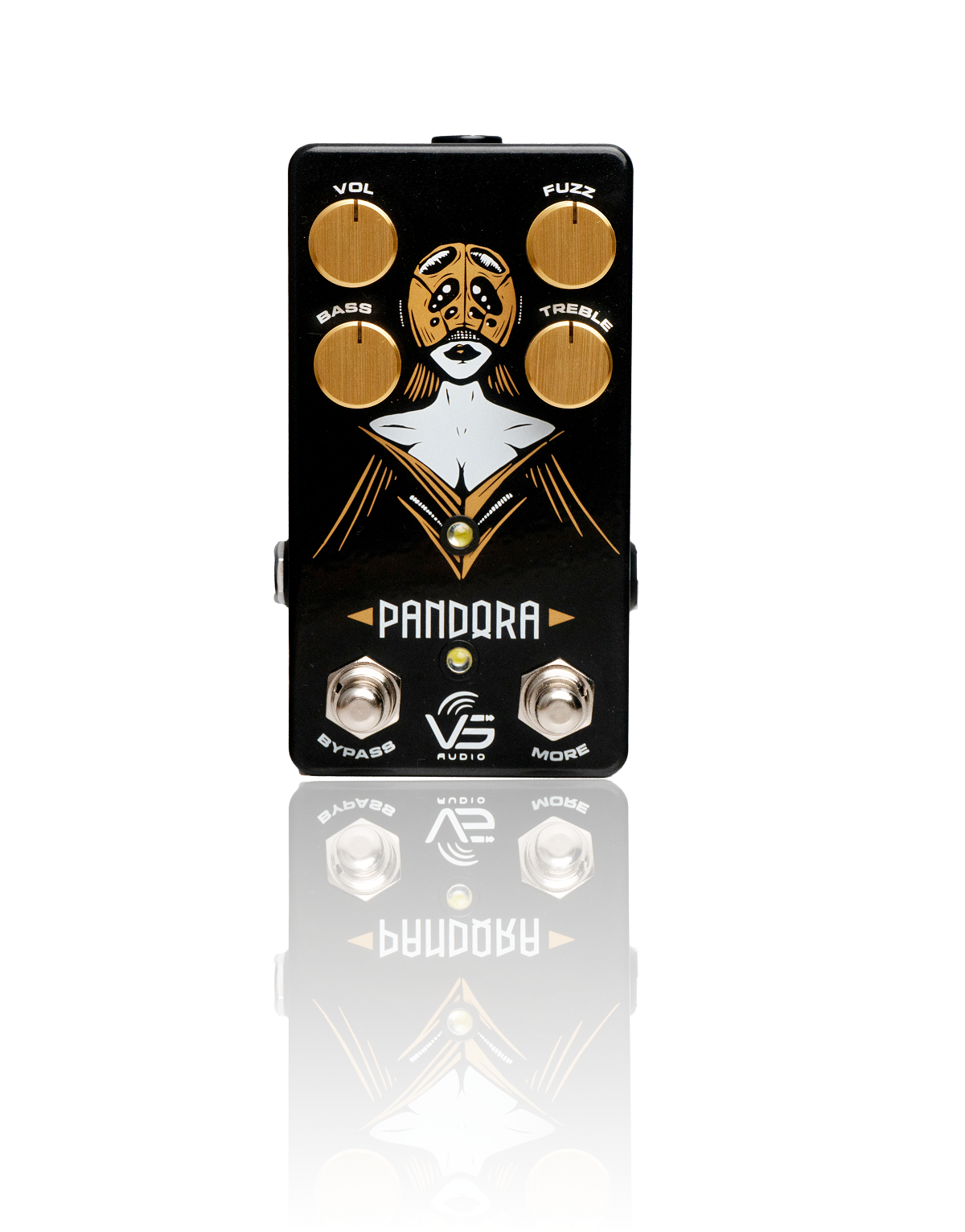 The PANDΩRA fuzz pedal, based on the Arbiter Fuzz Face circuit, features a hand selected geranium transistor and independent transparent boost.
---
The PANDΩRA features a highly modified circuit that allows for a huge variety of sounds perfect for any guitarist or bass player. Its BASS and TREBLE active tone controls with up to 20dB each go from thin and dark to full and bright. At low fuzz settings the Pandora is delivering highly defined OD tones that can push any amp without generating excessive dirt. With the FUZZ knob dialed up, the sound is transformed and the pedal delivers thick and meaty sustain that sounds huge in front of a slightly cranked tube amp.
Features
Four knobs to control: Volume, Fuzz, Bass and Treble.
Hand selected & tested NOS TUNGSRAM AC125 Germanium Transistor.
Active Bass and Treble controls with 20 dB boost each.
Independent Transparent Boost – MORE Footswitch.
Unique Built in buffer providing pedal chain flexibility.
9 volt DC supply operation 25mA power jack, no battery.
Parallel mode relay switching (True Bypass)
The PANDΩRA pedal carries street prices of 189.00€. Shipping starts on 15th of November and it will be available at selected dealers worldwide on 26th of November. www.vsaudio.com