Gear 4 Gigs Giveaway 2023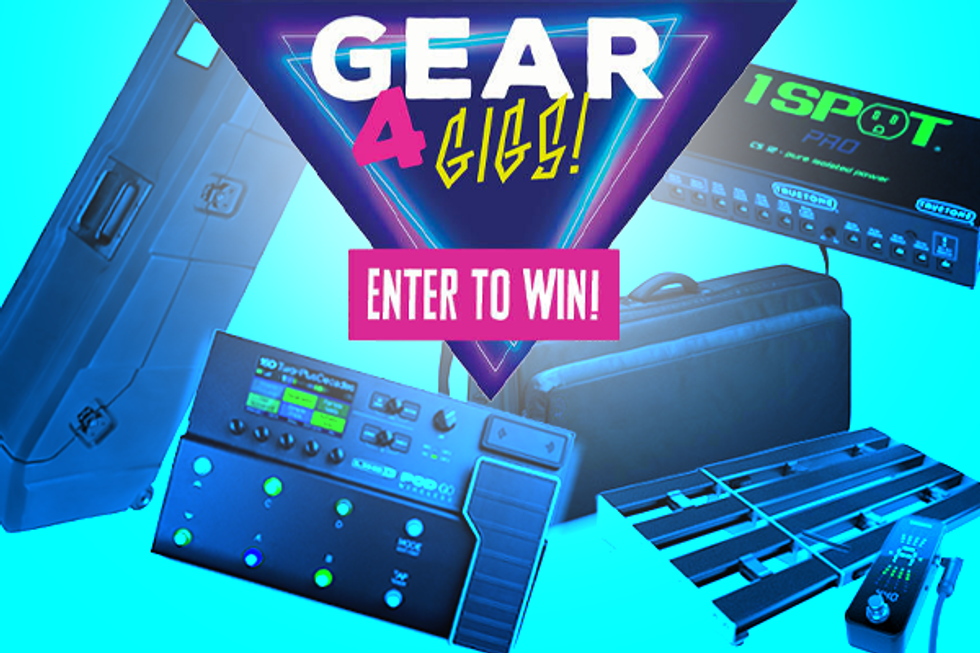 You could be one of FOUR winners in this year's Gear 4 Gigs Giveaway! Enter below for your shot at gear form D'Addario, Gator Cases, Line 6, or Truetone!
---
D'Addario
XPND is the pedalboard that adapts to you. With its patented telescoping technology, XPND lets you instantly change the size of your board and number of pedals – forever expanding your sonic potential. XPND also features a unique cable management system and comes fitted with loop Velcro, keeping everything neat, while making swapping pedals super easy. XPND 1 is built to accommodate one row of pedals and is expandable from 13.75" to 24.75" and XPND 2 is built to accommodate two rows of pedals and is expandable from 17.5" to 31.75"

Engineered for the career musician, the Guitar MiniVault by Gator delivers a weather-resistant, roto-molded polyethylene plastic outer shell with thick interior foam walls working 24/7 to protect your instrument from the hazards of "The Tour." The case performs double duty as a side-stage rack, making instrument retrieval during song changes quick and easy. Simply attach the lid to the rear of the case via strong magnetic contact points. With its rolling, lightweight, luggage-friendly design, the Mini Vault is well-equipped for any kind of travel.
Gator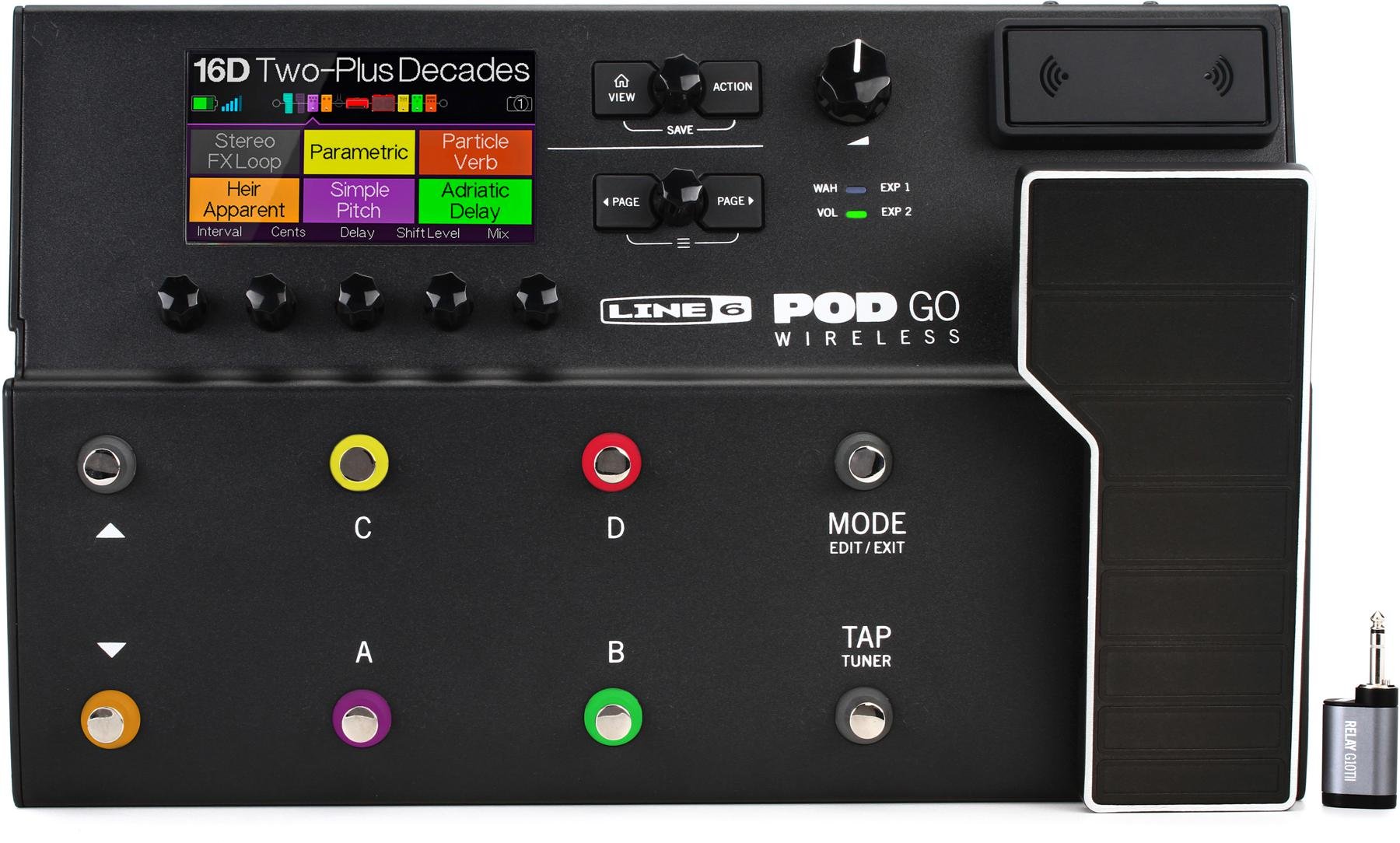 The POD Go Wireless amp and effects processor gives you all the goodness of the POD Go processor, along with a built-in Relay wireless receiver and a Relay G10TII wireless transmitter.
Line 6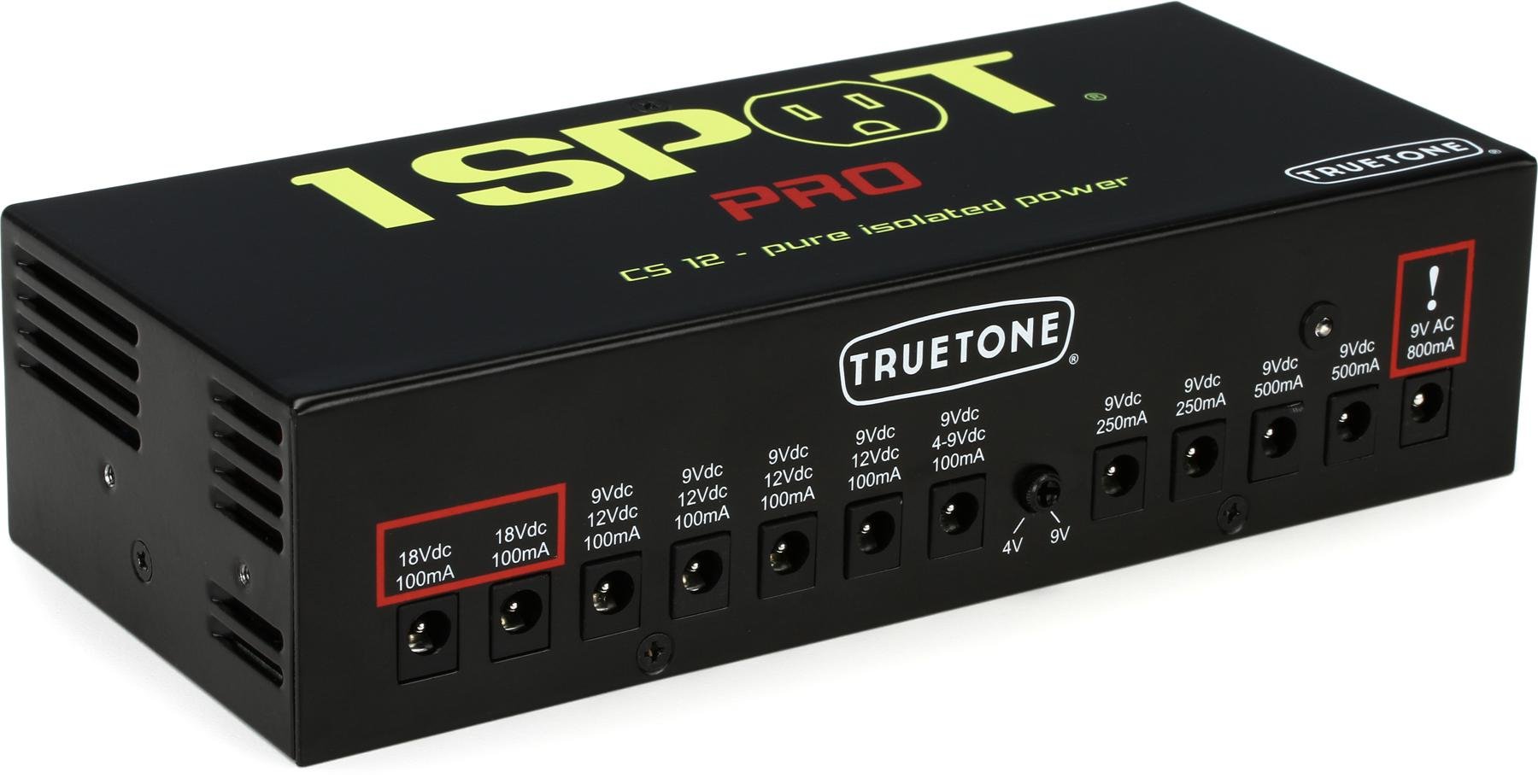 Truetone's 1 Spot Pro CS12 power brick can reliably power most any combination of guitar effects pedals you can imagine. Its 12 power outlets are fully isolated to minimize noise. Four outputs are switchable between 9-volt and 12-volt operation, and a variable output (4 volts to 9 volts) gives you extra tonal control over certain pedals.
Truetone