Four apps that Rich relies on: Cleartune Chromatic Tuner, Sonoma Wire Works FourTrack, Guitar Jam Tracks--Acoustic Blues, iReal Book, AOL Radio, and Voice Memos.
Left to Right: Cleartune's Chromatic Tuner, The FourTrack recording app from Sonoma Wire Works, Ninebuzz Software's Guitar Jam Tracks—Acoustic Blues, Massimo Biolcati's iReal Book.
Without a doubt, we guitar players like our toys, no matter what size they come in. But the smallest one with the biggest punch is my iPhone. With its built-in software and a few cheap apps, the iPhone helps me tune up, rehearse, record and create. With literally hundreds of guitar-related apps available, how do you find the cool ones? One solution is to identify which apps have worked well for others. With that in mind, here are six apps that enhance my workflow.
The $3.99
Cleartune Chromatic Tuner
is incredibly accurate. You can set it to display a simple note wheel that measures pitch with ±1 cent (1/100th of a half-step) accuracy. Jamming with harmonica or playing in a baroque ensemble? No problem: You can recalibrate A4 to something other than 440 Hz and make your adjustments in 0.1 Hz increments. Other features include automatic or manual note selection and a tone-generating Pitch Pipe mode.
I simply set Chromatic Tuner to automatic pitch selection and tune up while watching the note wheel. It works like a charm. The app's super-sensitive pitch detection allows me to place my iPhone in front of me on a desk or music stand and tune up from anywhere nearby. It will even let me tune up my electrics when they're unplugged. I can't recommend this app enough.
Sonoma Wire Works FourTrack
is slightly "expensive" at $9.99. (Imagine—we think that's expensive!) But you get 16-bit/44.1 kHz recording and an onscreen 4-channel mixer. Just like an old Tascam Portastudio 144, you can bounce down to open up tracks for more overdubs. FourTrack has a compressor and 4-band parametric EQ, panning and faders—and has the ability to import audio tracks. The latest version (4.0.2) offers the GuitarJack control panel, which allows you to record using the optional GuitarJack audio interface that sports 1/4" and 1/8" inputs.
To use this app, you need to have headphones and a mic. (I simply use my headset mic.) It's basically GEP (Good Enough Productions) to get the chords down and then overdub a melody or solo idea. But if you want, you can take it much further and do some decent recording. I've written a lot of songs with the help of this useful "toy."
It's fun to practice with
Guitar Jam Tracks—Acoustic Blues
, a $1.99 app from Ninebuzz Software. Just pick a major or minor key and play along to the progression. The tempos are fixed and the sound is just mediocre, but I use it to practice phrasing and solo ideas. There is a section that displays scales (such as the A minor pentatonic for the selected key of A minor), which you can view while trying out new ideas. The company has other apps too, such as
Humbucker
Blues, Rock, Reggae, and Bass.
Another excellent value at $9.99 is the
iReal Book
. This app features over 900 songs that display neatly on your phone. You can transpose each song into any key and you can even have the app play along! Currently, there are 24 styles (12 jazz, five pop, and seven Latin), and each song can be played in any key at your chosen tempo in any of the 24 styles. You can create editable playlists (perfect for gigs) and edit existing charts. It's a real blast to call up a tune, and play along to the piano, bass, and drums. As the song moves along, a small grey area follows the chart, showing you exactly what measure is playing. It's a crazy-good way to learn tunes and practice.
I use the free
AOL Radio
app for inspiration. It's like having satellite radio in your phone. The app offers a bunch of cool genres, ranging from "New Indie" and "New Alt" to classical, jazz/blues, metal, and rock. One of my favorites is under the Rock tab, and it's called Rock Instrumentals. There's no shortage of amazing guitar playing, and it's sure to get you psyched to plug in. The app also displays the name of the artist and album as the tune plays. The only bummer is that it has commercials, but I just switch over to the All Metallica station when that happens.
The
Voice Memos
app is built into the iPhone software, and I get more use out of it than almost anything else on my phone. It's simple: A small red record button, a VU meter, and a speaker icon sit below a large display of a microphone. Hit the red button and start recording using the internal mic. It's my "idea catcher,'" and when I have a progression or a lick I don't want to forget, I immediately record it. You can label an idea (for example, "country lick in G minor") and listen back by hitting the speaker button. I also use it when co-writing or rehearsing a tune. The recording quality is good enough for referencing and the share button allows you to immediately send that audio file back to your co-writer via email. I've got a big catalog of song ideas and guitar licks in my phone that I revisit quite often. These are ideas that would certainly have escaped me in the old "Oh, I'll remember that one" days.
Overall, I can't recommend an iPhone enough for guitarists. And now, with prices of older models coming way down ($49 with a contract for some AT&T 3GS models), you can think of it as an affordable music-making tool.
---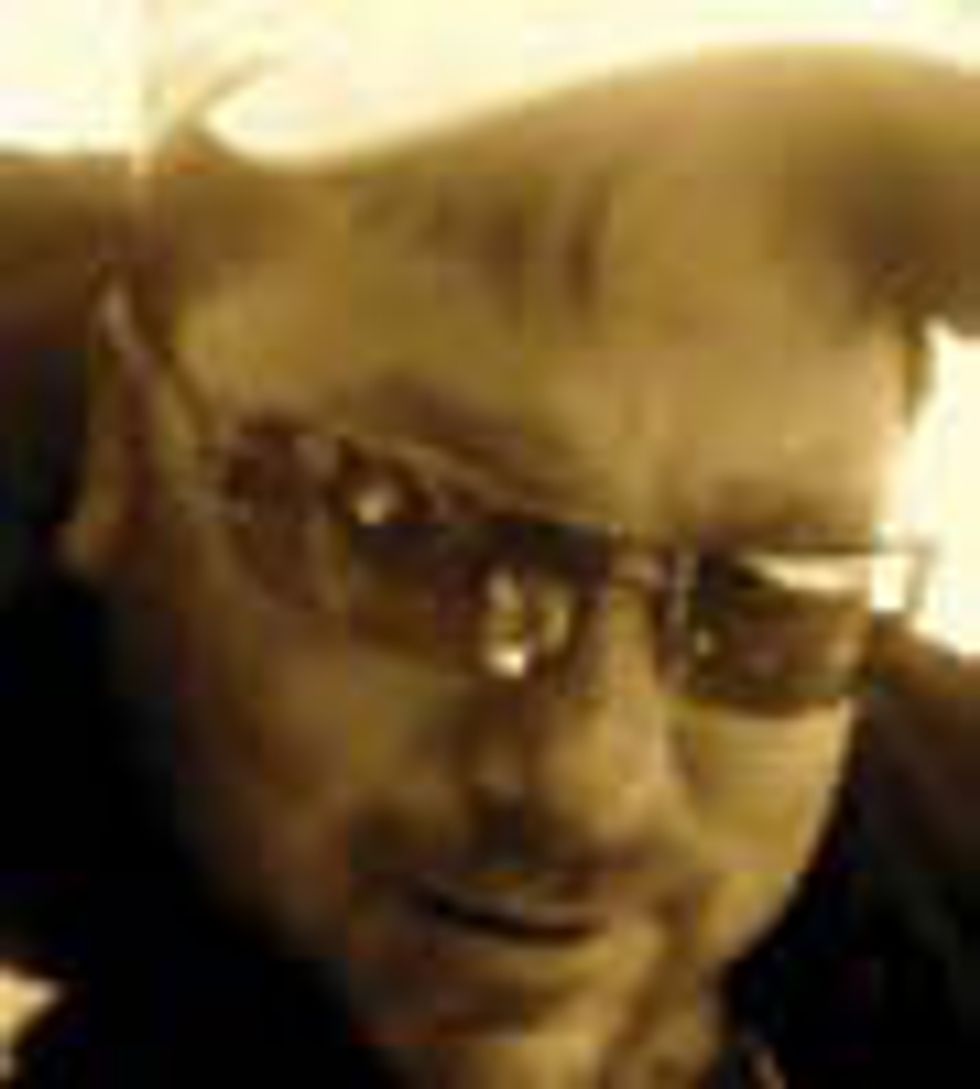 Rich Tozzoli
is a Grammy-nominated engineer and mixer who has worked with artists ranging from Al Di Meola to David Bowie. A life-long guitarist, he's also the author of
Pro Tools Surround Sound Mixing
and composes for the likes of Fox NFL, Discovery Channel, Nickelodeon, and HBO.