The Blackbird draws inspiration from Fender's blackface era (with much in common with the rare Vibroverb) and is an amazing platform for pedal-heavy rigs.
We remember 1968 as one of the most pivotal years in our history. It was a time of great change, divided opinions, and fighting in the streets. I refer, of course, to the reaction when Fender rolled out the silverface Deluxe.
Many amp aficionados realize that silverface Fenders retained many blackface characteristics and components well into the '70s. Yet many regard 1968's newfangled silverfaces as symbols of CBS's stranglehold on the company Leo built. Soon players were pining for those glorious blackfaces, even modifying their silverfaces to sound like them. Today's boutique builders still regard blackfaces as some of the most inspirational amps ever as they seek to match or, dare I say, better those legendary tones.
Ben Fargen's superb Marshall plexi and Vox AC clones are already minor legends in boutique circles. Meanwhile, his Blackbird VS2, as its name suggests, draws inspiration from Fender's blackface era. Loaded with 6L6s, pushing 40 watts, and boasting a bright switch between the input and the controls, this amp has much in common with the rare Vibroverb. It's an amazing platform for pedal-heavy rigs.
Outwardly Elsewhere
The Blackbird's cosmetics don't shout "Fender" (apart from the black color). The simple controls offers easy access to volume, reverb, treble, mid, and bass knobs. If you roll any tone control completely to the left, it's off, and the amp won't pass any signal. This means there's a truly additive feel as you move each knob to the right, providing plenty of tonal variation.
A peek inside reveals clean, point-to-point wiring, Mercury Magnetics transformers, and other quality components mounted to a stout chassis. The back panel offers an effects loop and extension cab outs. Ultimately, the signal finds its way to a 12" Warehouse speaker. At 35 pounds, the Blackbird isn't terribly heavy for a 40-watter.
You might initially look to the Blackbird for clean tones, but the amp excels with a good fuzz or aggressive overdrive.

Clear Overhead, Fire Below
It only takes a few minutes of playing to recognize the familiar glassy tones of Fender's mid-'60s period. With every knob at 12 o'clock, I plugged in an SG Classic loaded with P-90s and banged out some barre chords. At this volume level the amp was tight and responsive with a little natural compression. The output perched on the verge of distortion, even when played hard. Single-note runs generated nice harmonics and sustain. Moving closer to the amp yielded more sustain without rolling over into feedback. Things definitively got distorted when I increased the volume to about 2 o'clock—sustained single notes crossed over into singing, musical feedback. This is arguably the amp's sweet spot.
It's also very stompbox-friendly at these settings. For fuzz, I tried a Tone Bender Mk II clone. This circuit can lack clarity with some amps, but that wasn't the case with the Blackbird. I could even get a great rhythm sound with this high-gain pedal. Next I pushed the envelope with a Death By Audio Interstellar Overdriver at its most over-the-top setting, achieving tones bordering on sludge. But backing off a bit on the Overdriver settings produced heavy rock sounds that would have made Blue Cheer jealous. You might initially look to the Blackbird for clean tones, but the amp excels with a good fuzz or aggressive overdrive.
The Fargen also sounds great with subtler overdrive. Thanks to the amp's pedal-friendly headroom, boosters tend to push the tubes and add grit more than they increase volume. My favorite setup was a stock DOD 250 Overdrive and a Telecaster loaded with single-coils. As I moved the guitar's volume knob, the amp transitioned smoothly from clean to gritty, never sounding harsh.
The Blackbird's bright switch is very subtle when using just a guitar and amp, but it makes a massive difference with distortion pedals. With the bright switch on, the Tone Bender added more of a fizzy, acid rock sound. Meanwhile, the DOD 250 became an even better lead boost, and a Boss Blues Driver went from serviceable to special-sounding. The bright switch can definitely expand your pedalboard's palette.
Effective low-mids can be a challenge with many amps, but the Blackbird's mid control let me dial in thick, defined tones with no woolliness. As with the vintage Fenders that inspired it, it's easy to call up great tones with the Blackbird.
However, the reverb was almost too mellow for my tastes. Oh, it sounds fabulous— warm, rich and spacious. But when dimed it adds about as much depth as a vintage unit in the lower half of its range. No matter how hard I played, I couldn't excite the springs, or introduce any snap. It's excellent for light ambience, but surf rockers may need to dust off their old Fender outboard tanks.
Ratings
Pros: Simple to use. Almost impossible to get a bad sound. Fully captures the blackface spirit.
Cons: Could use a wetter reverb.
Tones:


Ease of Use:


Build/Design:


Value:



Street: $2,250 (head) / $2,650 (combo)
fargenamps.com
No surprise that the Fargen sounds great in the studio. It's also a stunner for small club shows. I sometimes play with the quirky Durham, N.C., pop group Organos, whose guitar parts range from delicate lines to slashing, Pixies-style leads. Paired with my trusty Jazzmaster, the Fargen sat beautifully in the mix, but was willing and able to stand out when it needed to. As with many open-back amps, the sound spread was excellent, filling the room.
The next night I sat in with psych-rock warriors Prisms for a set heavy with fuzz, delay, reverb, phase, flange, and just about everything in the time-based-effect playbook.
Through it all, the Blackbird remained focused and clear. I was most impressed by how well the Blackbird took repeat-percussion-style tremolo, which can lose its aggressive chop when used with a cranked, but less responsive, amp. Such issues don't plague the Fargen.
The Verdict
In both studio and live settings the Blackbird delivered the goods. Amps of this quality have many admirers, but they can be expensive. But it's worth noting that a '67 Deluxe retailed for almost $300 in its day—almost $2,000 in today's dollars. Meanwhile, a vintage Vibroverb in decent shape will set you back at least $4,000. I'd venture to say that considerably more care went into building the Fargen. This amp should sound and look great 50 years from now, just as many of our beloved blackfaces do today.
Capable of delivering clean and responsive to overdriven tones, Ashdown''s CTM-300 is an an all-tube, 300-watt beast that boasts some modern enhancements, while still giving a nod to the amps of old.
Back in the day, if you wanted serious volume and tone, you had to schlep some heavy-duty and very heavy amplifiers. This was thanks to those mighty transformers powering all of those wonderful vacuum tubes—all housed on a thick chassis and protected by a solid-wood frame. Just ask any bassist what they used back in the day to compete with those stacks of Marshalls or Hiwatts. Though the comments may be accompanied by a groan or wince, they'll likely reminisce about the good ol' days when they moved SVTs up and down multiple flights of stairs.
Today, many bassists swear that tubes are still the ultimate transmitter of tone. Yes, there are plenty of digital pedals and preamps on the market that emulate the sound of tubes at work—and many are getting better at doing so—but no microchip has truly succeeded in replicating the natural compression and dynamic warmth that tubes provide.
Because a large demographic of tube-advocating bassists still exists, there are bass amp builders who continue to try to build a better mousetrap. One such company, Ashdown Engineering, has manufactured amps of nearly every shape and size over the years, and most recently, they've gone for the "full monty" with their Valve Series of amplifiers. The most traditional member of this team is the Classic Tube Magnifier—an all-tube, 300-watt beast that boasts some modern enhancements.
What's Boiling My Electrons?
Peering through the top grille, one can quickly tell that the inspiration for the CTM-300 is rooted in British tube past. Bookended by two transformers, the CTM-300 houses six individually fused KT88 output tubes. This clever design allows the amplifier to function in case one of the power tubes fails. And for the quintet of preamp tubes, the CTM-300 utilizes an ECC83, ECC832, ECC99, and ECC82 (2x) configuration.
The front panel is a unique mix of vintage simplicity and modern technology. The typical high- and low-sensitivity inputs introduce the bass signal to the preamp, offering clean or potentially overdriven options to the signal. Below the inputs is the effects loop, typically found behind an amplifier. But this is arguably an ideal location for the loop, since most players run a pedalboard in front of their rig. Ashdown also gave frontal placement to the DI, along with the pre/post EQ switch located right above it, which might be pleasing to some soundmen. The tone-shaping area is straightforward, with bass, middle, and treble knobs, as well as switches to manipulate the EQ's frequency ranges. And Ashdown wisely placed the mute switch right above the master dial, which allows a player to quickly alleviate a potential swell of feedback.
The self-biasing system and Ashdown's characteristic VU meter are two very impressive components to the CTM-300. Historically, tube amp users had to either be savvy with the biasing process or frequently haul their unit to a trained technician. With Ashdown's tube-selector dial, a player can select one of six positions, with each position corresponding to one of the power tubes. And when the audio/bias switch is pressed, the VU meter displays the performance of the selected power tube. If an adjustment is required, it's made in the back of the unit where the tube's trimmer can be tweaked with the turn of a small screwdriver. This may seem awkward, but the process is not only quite simple, it's cost-effective since it can help minimize those pricey servicing fees. The other benefit of the dual-function VU meter—outside of looking cool and furthering the vintage vibe of the amp—is that it indicates the output level when in audio mode.
The Tube Musketeer
Tell any bassist they are about to move a 300-watt, all-tube amp, and chances are their face will get pretty serious while their upper body starts to swell like Bruce Banner turning into the Hulk. This wasn't the case with the CTM-300, even though it weighs almost 73 pounds. The unit was relatively easy to move with its top-located handles, which allow the muscles in the hands and arms to effectively support the amp.
Powering up this monster on top of a Glockenklang Quattro 410 cabinet, the CTM-300 produced a clean and warm tone, indicative of the KT88s. It also delivered notes with impressive response, be it Jaco-esque 16th-note runs from a 1964 Jazz bass, or dotted eighth- or 16th-note patterns on a Nash P-style bass. These characteristics carried over into a blues quartet gig, where the CTM-300/Quattro combo sat well within the mix, preserving its sonic space against a loud drummer and a Fender Super Reverb.
Compelled to hear the tubes cook up some overdriven roars, I knew it was time to crank up the gain and master dials. Since the neighbors were home, I took the CTM- 300 over to a friend's studio where he and two fellow bassists had a bevy of instruments ready to play through this British beast. Utilizing an SVT 8x10 cab, we also organized a quick taste test of sorts by setting up the CTM-300 next to the American tube titan, a "Blue-Line" SVT.
Whether it was a late-'70s Fender P or an '80s Wal 4-string, pushing the overdriven CTM-300 through the SVT cab conveyed a thick snarl to bass notes, as well as our faces. This distorted tone satisfied a couple of the most discriminating of players, who typically wield modified Big Muff and Bluebeard fuzz pedals. Compared to the SVT, the CTM-300 was a bit shier in the low end, with the SVT producing more warmth and big volume. But the CTM-300 was the clear winner when it came to a cleaner, more natural sound.
Ratings
Pros:
Clean, tube tone with a well-designed layout. Burly overdrive when cranked.
Cons:
Frustrating EQ makes the price a little tough to swallow.
Tones: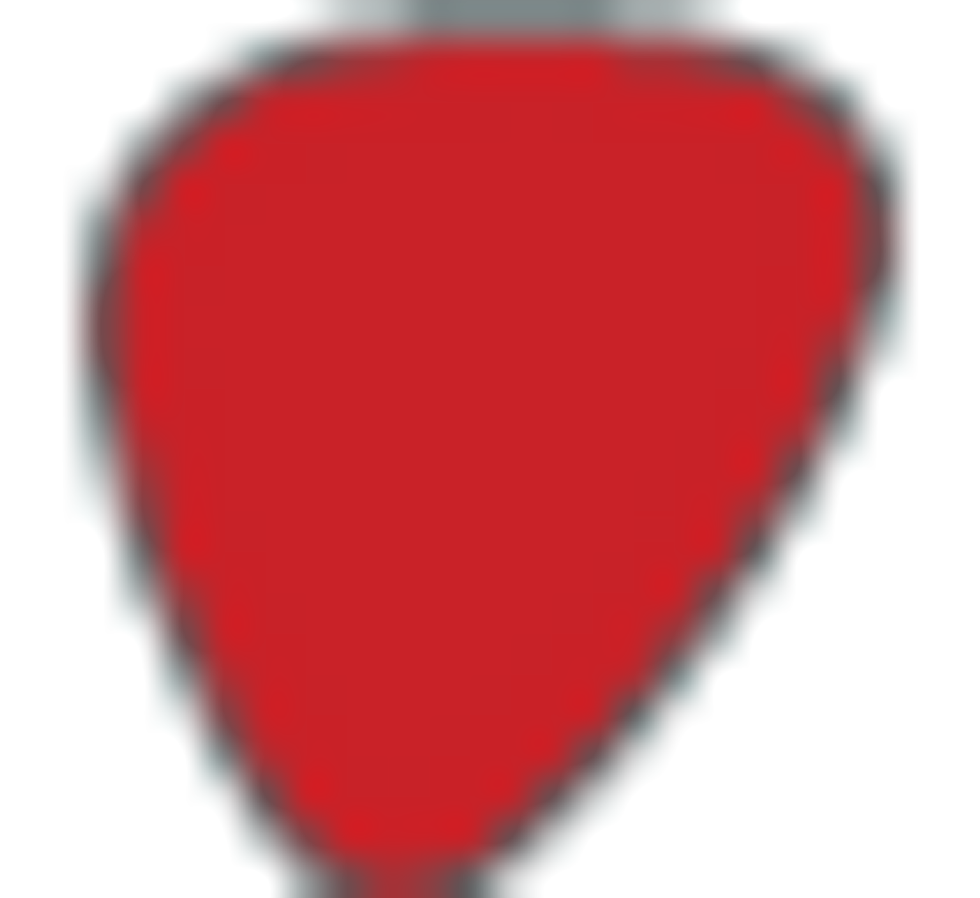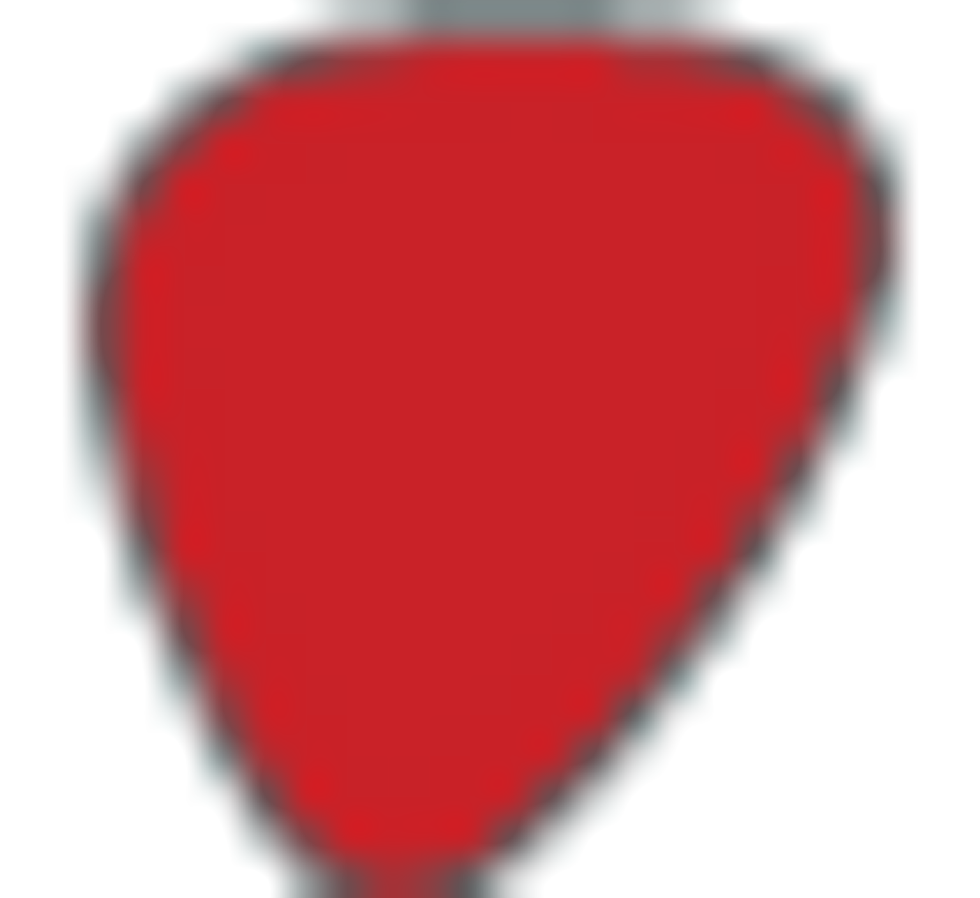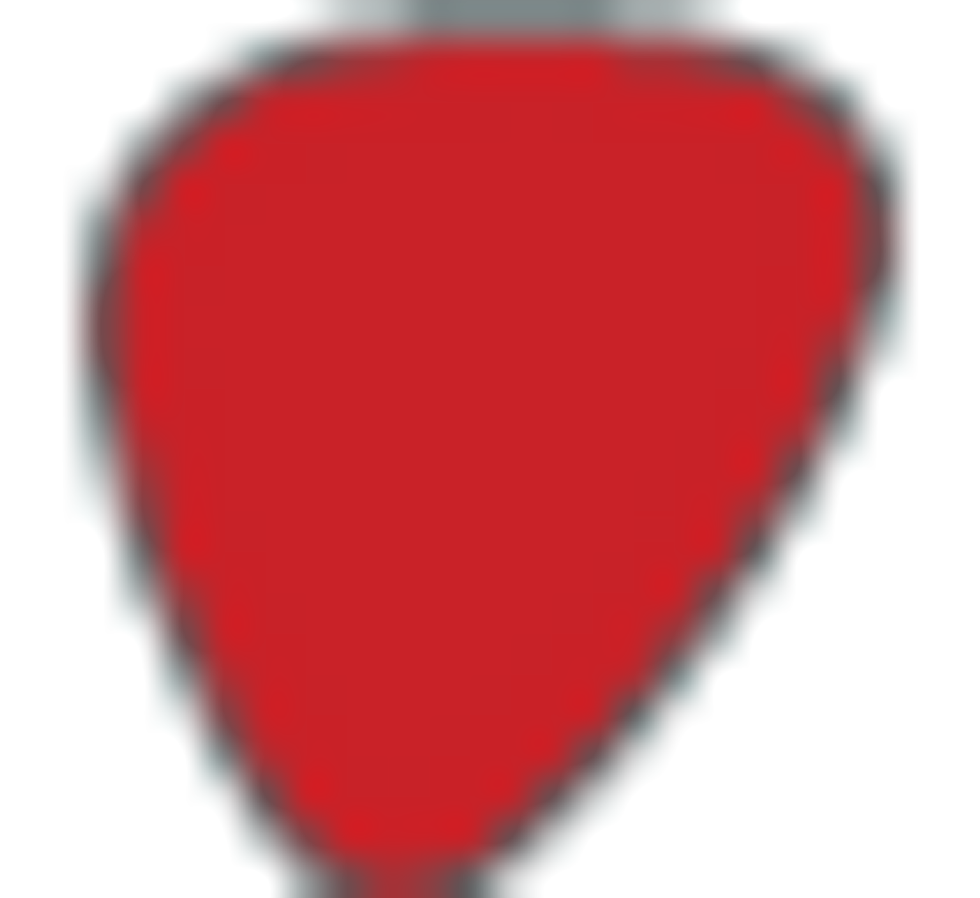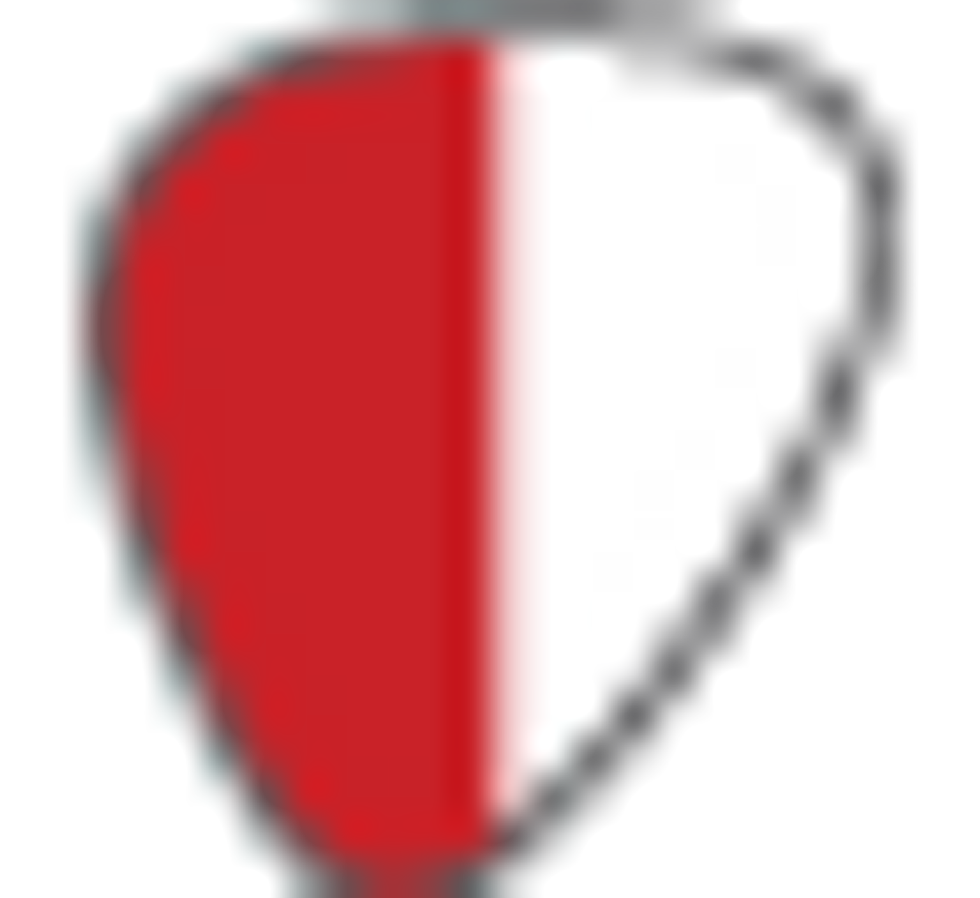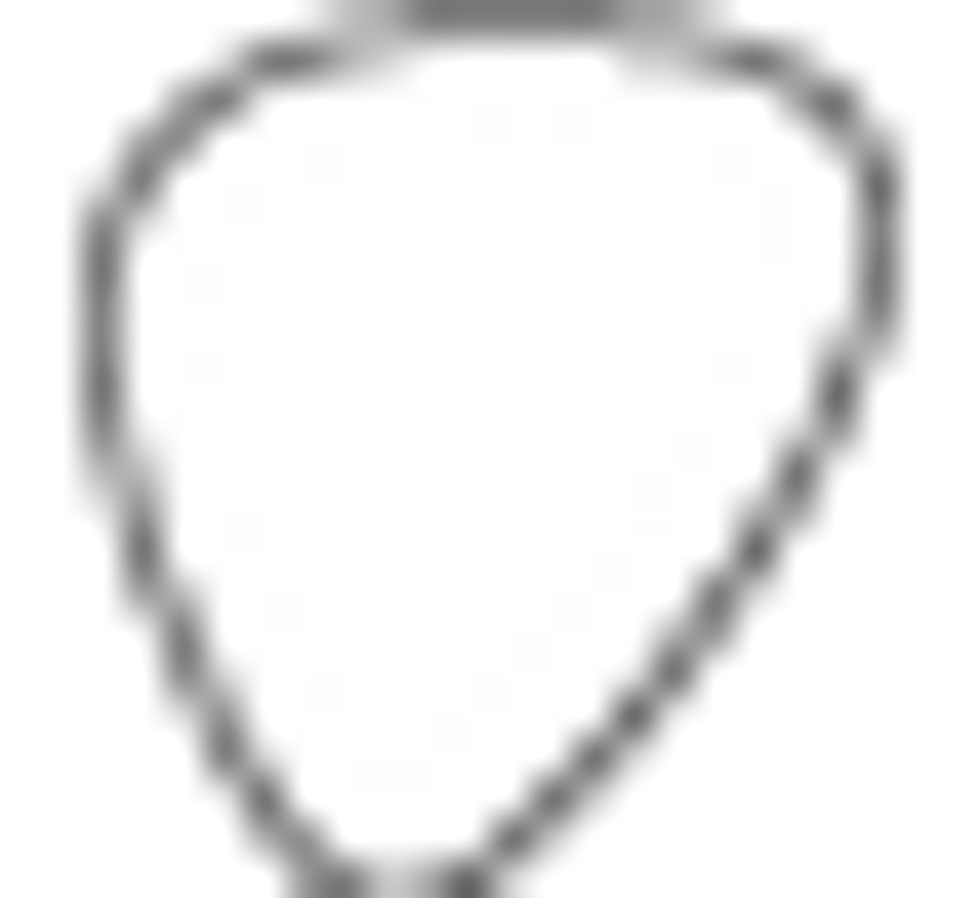 Ease of Use: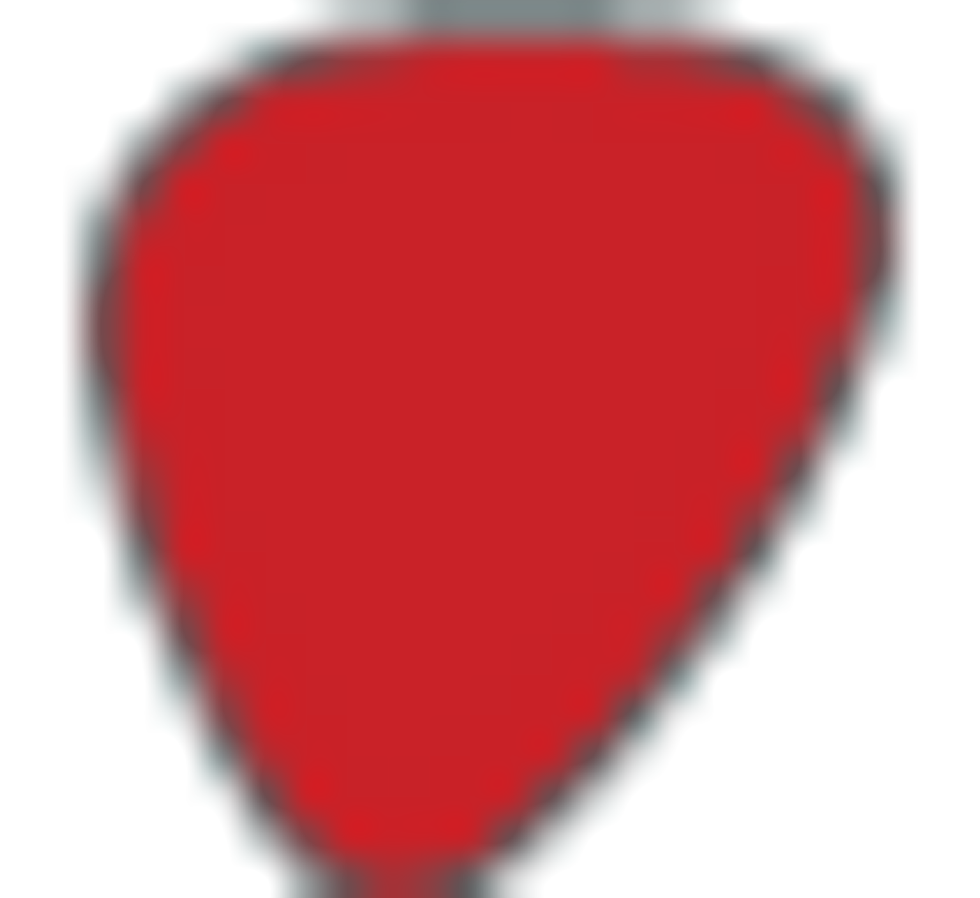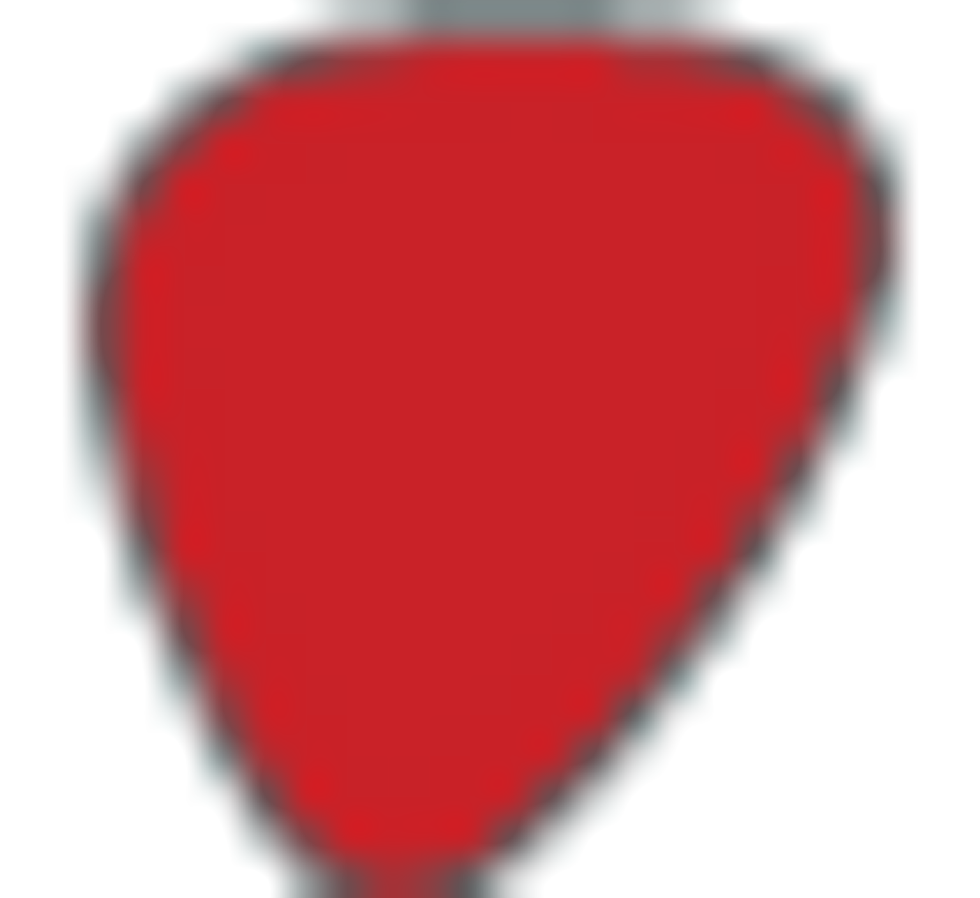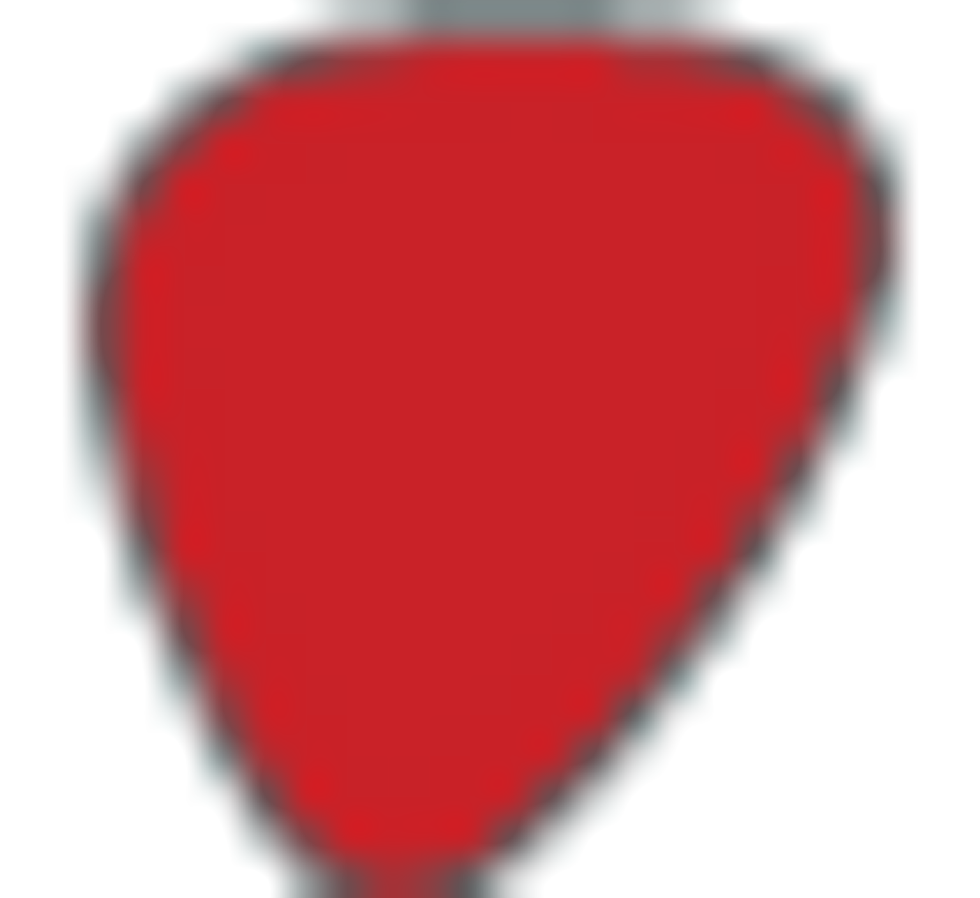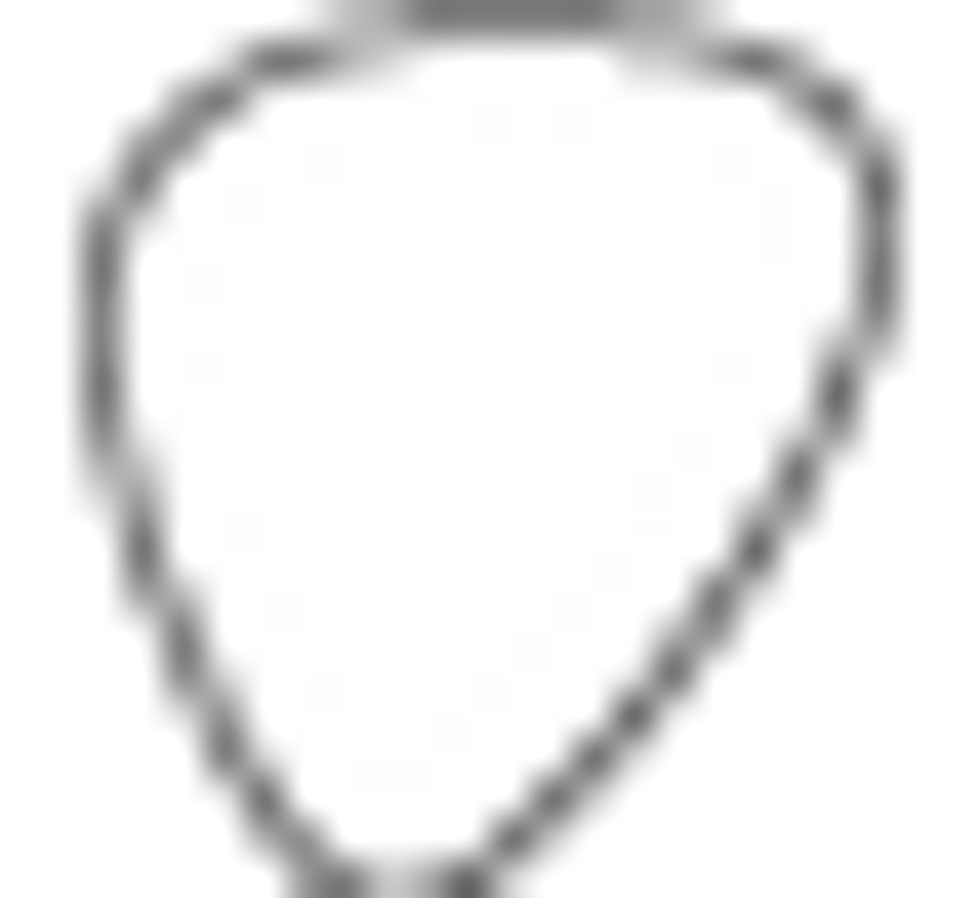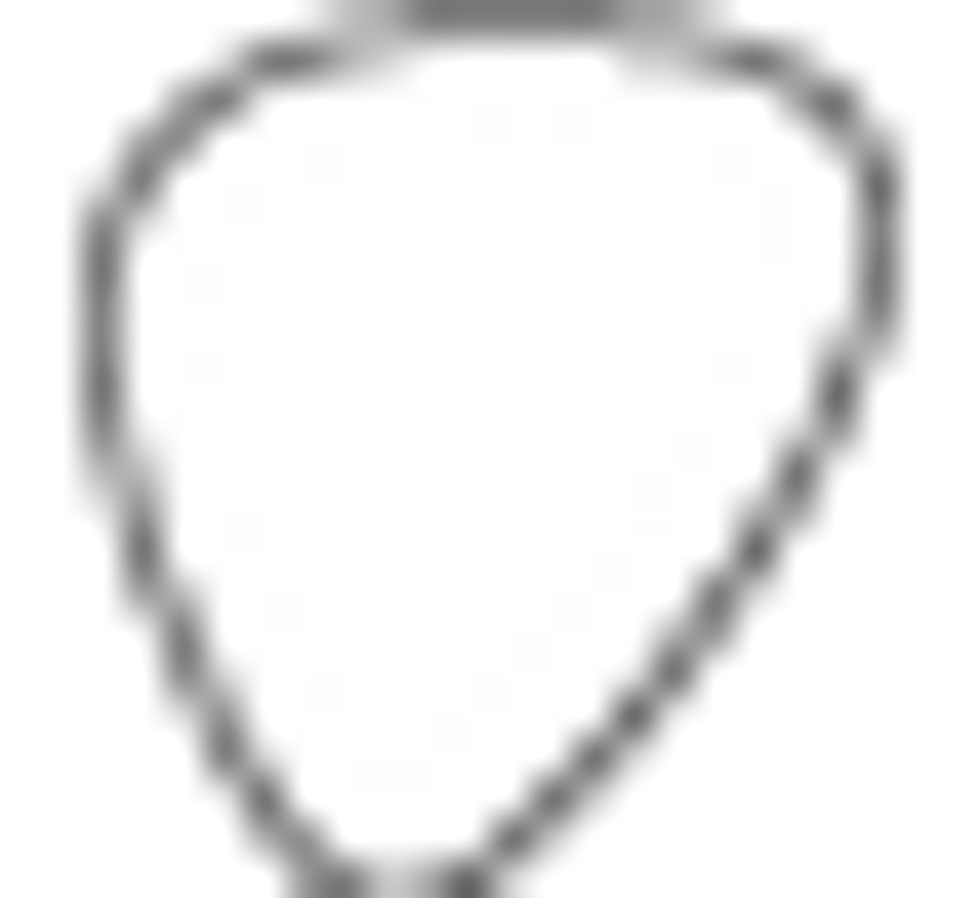 Build: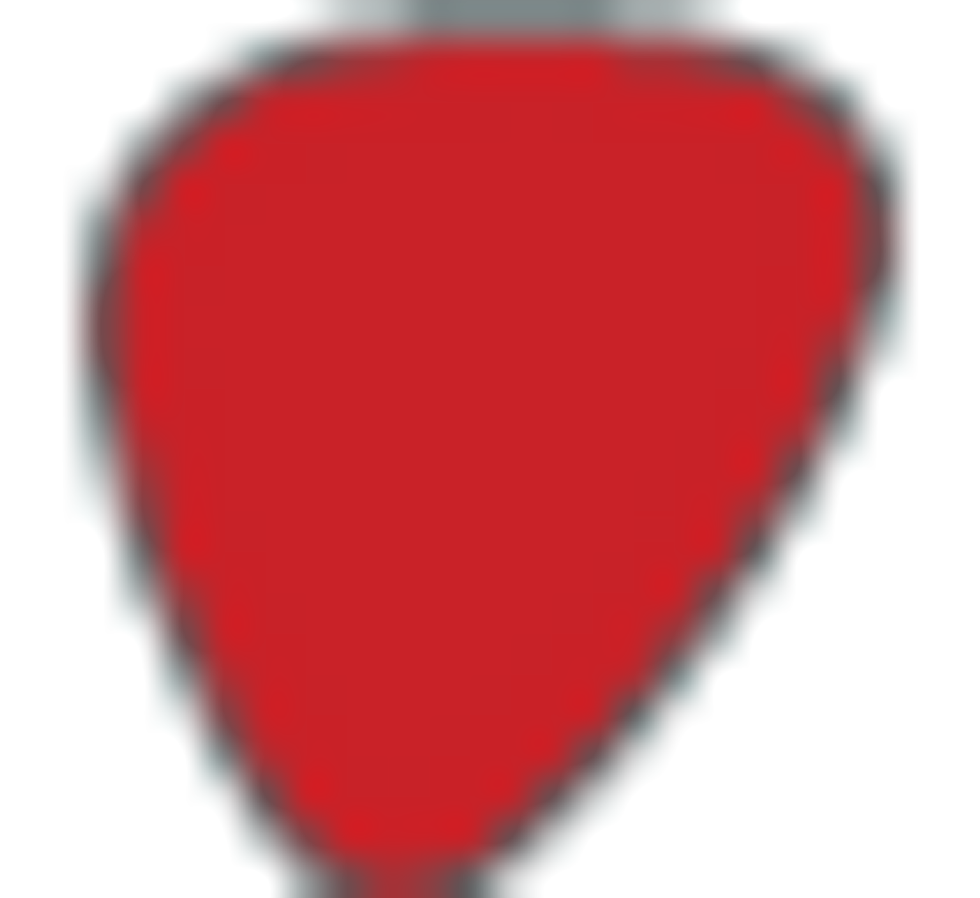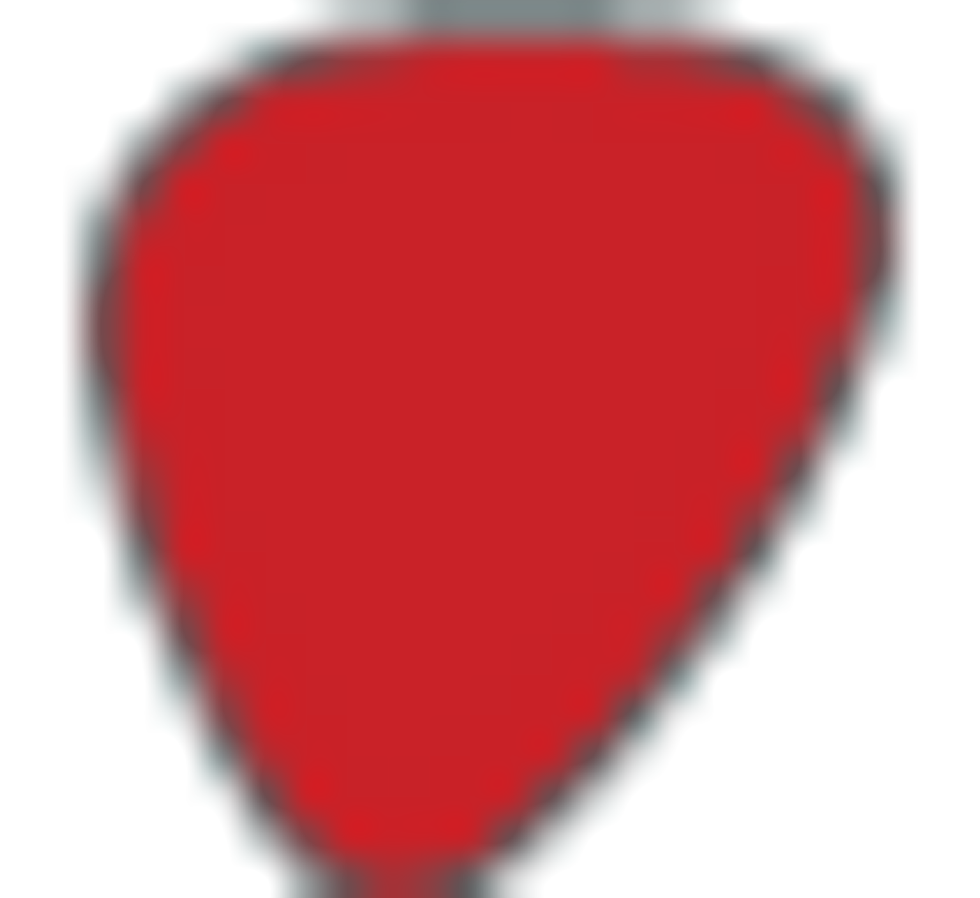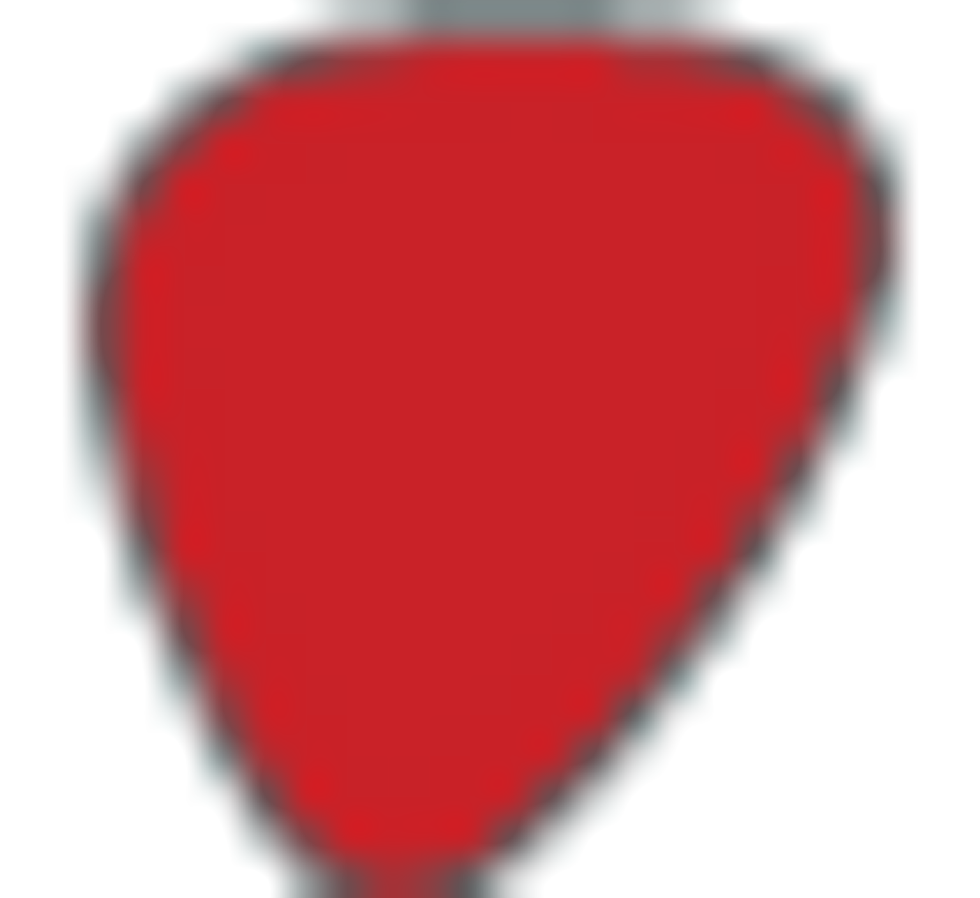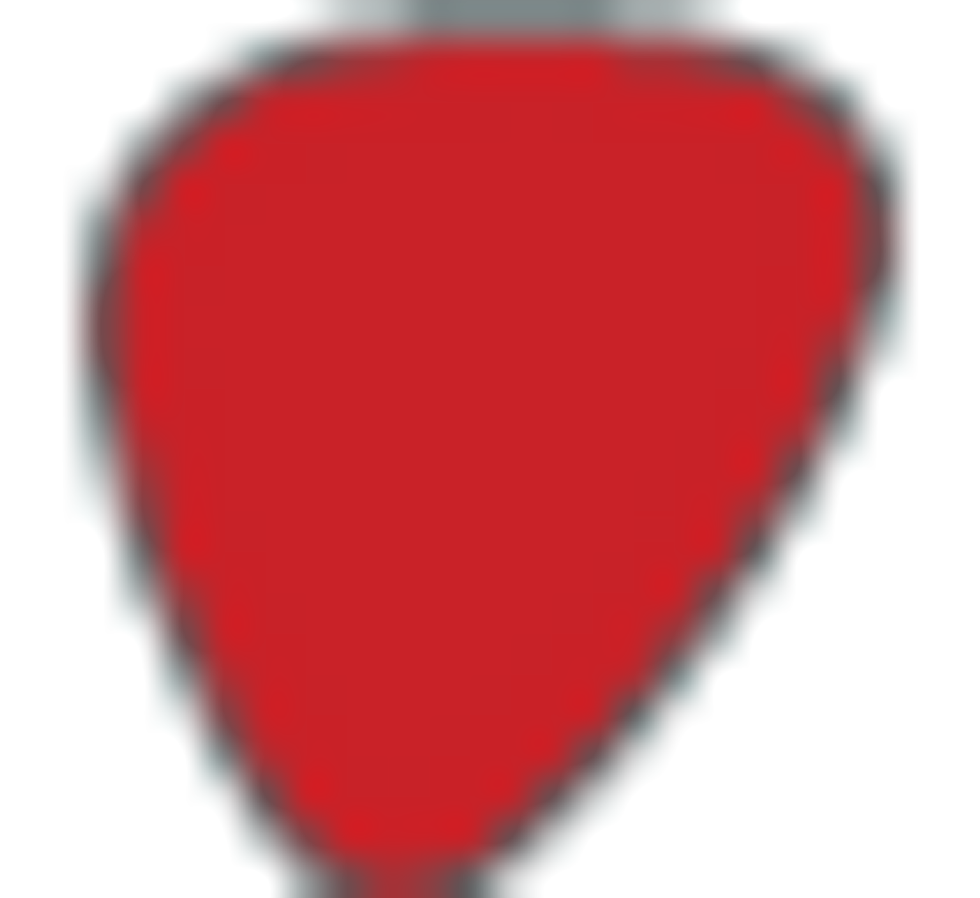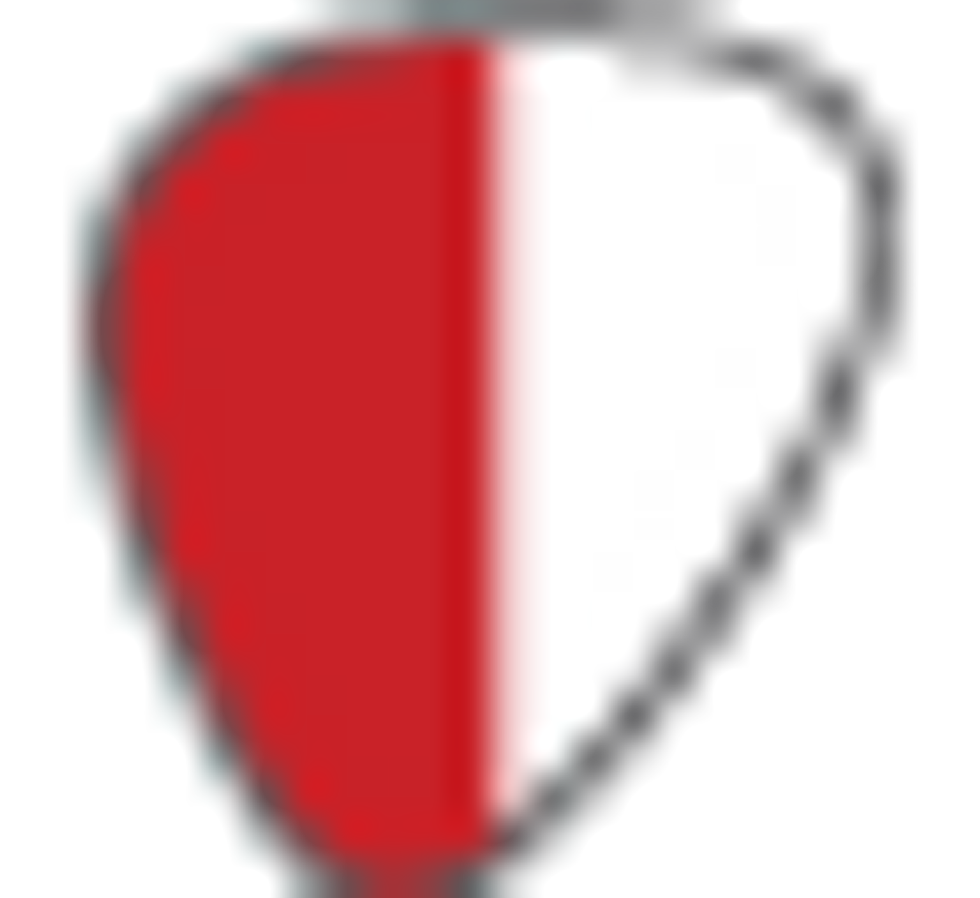 Value: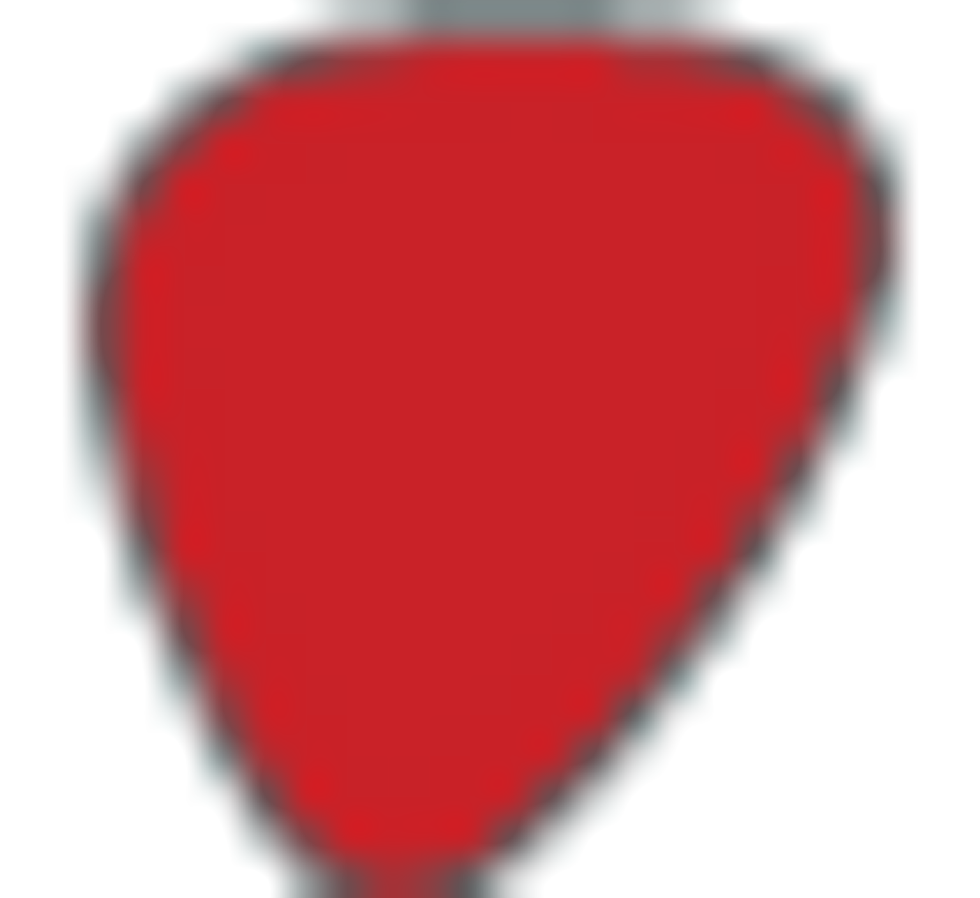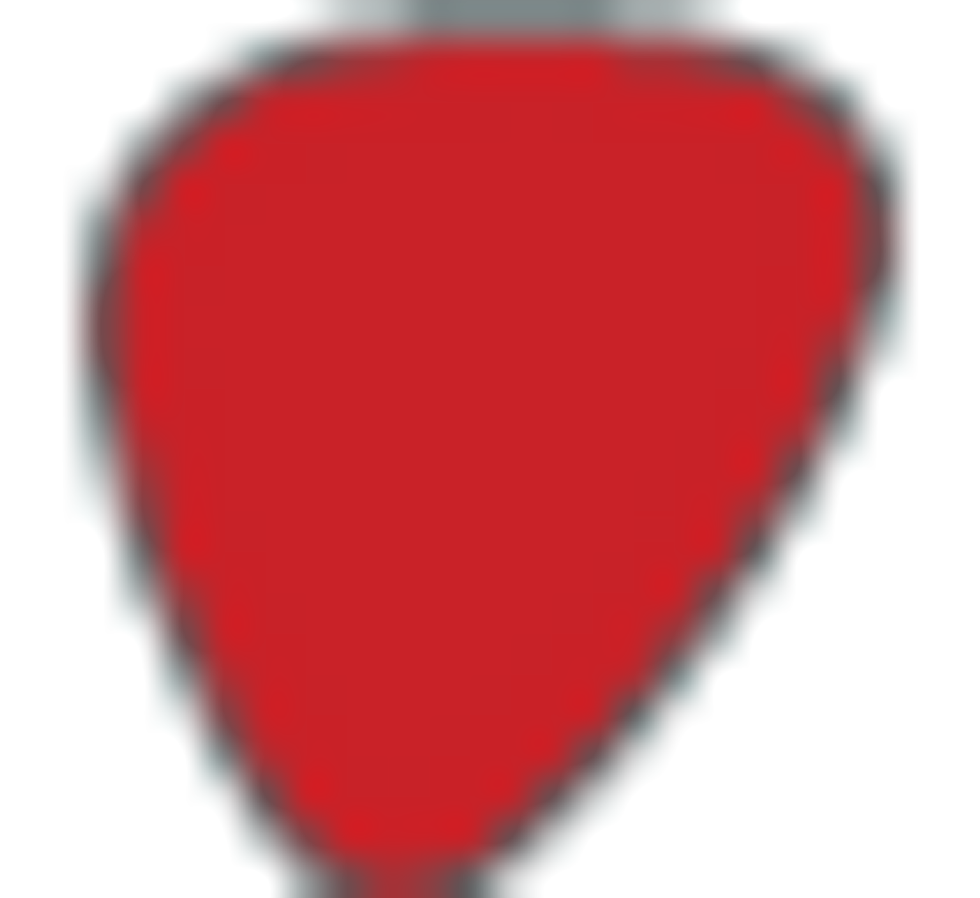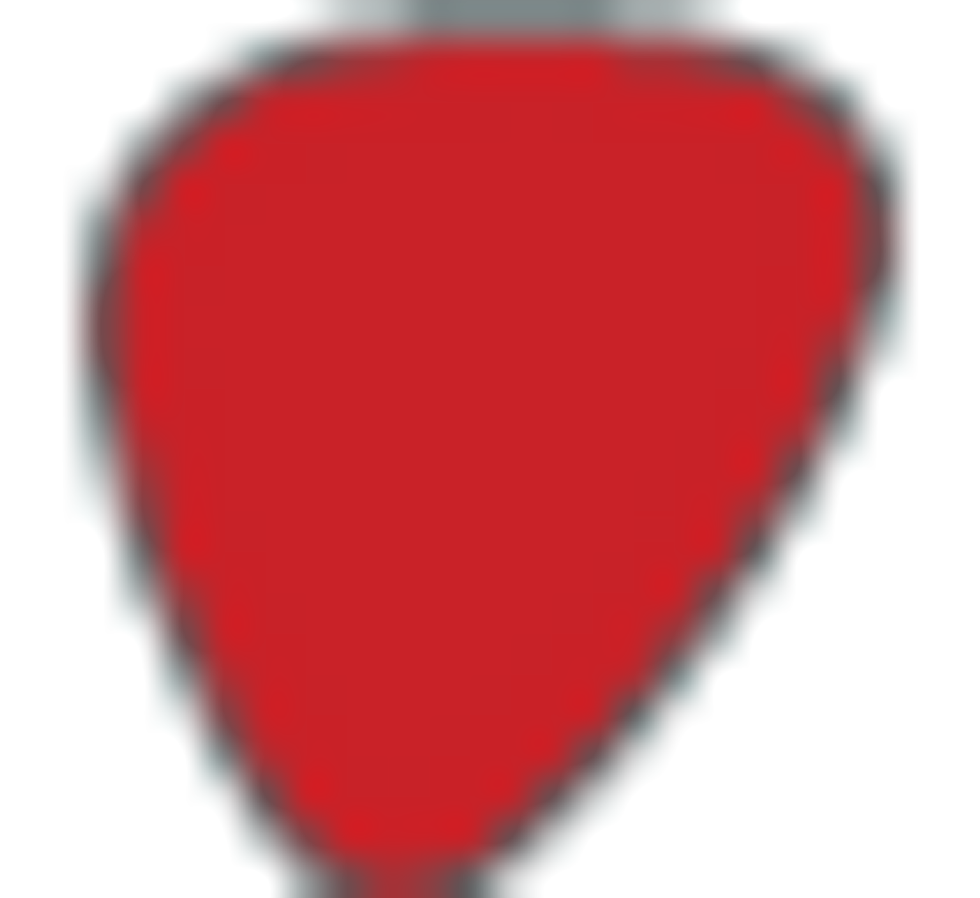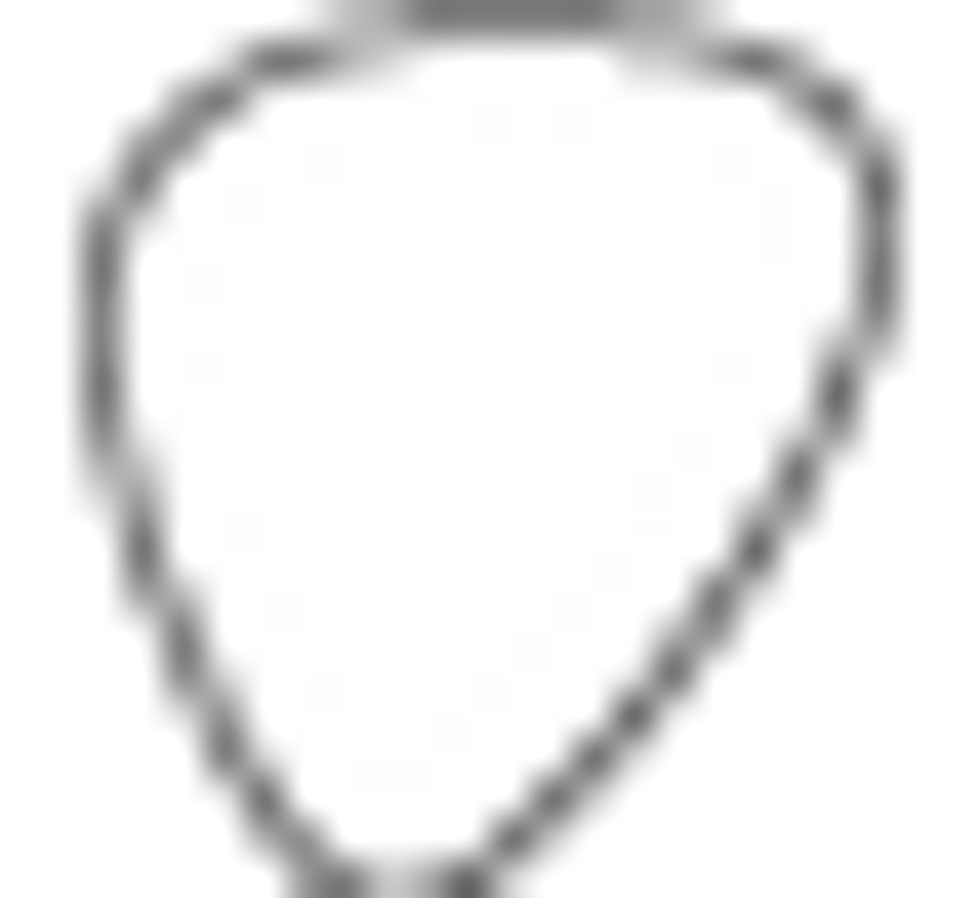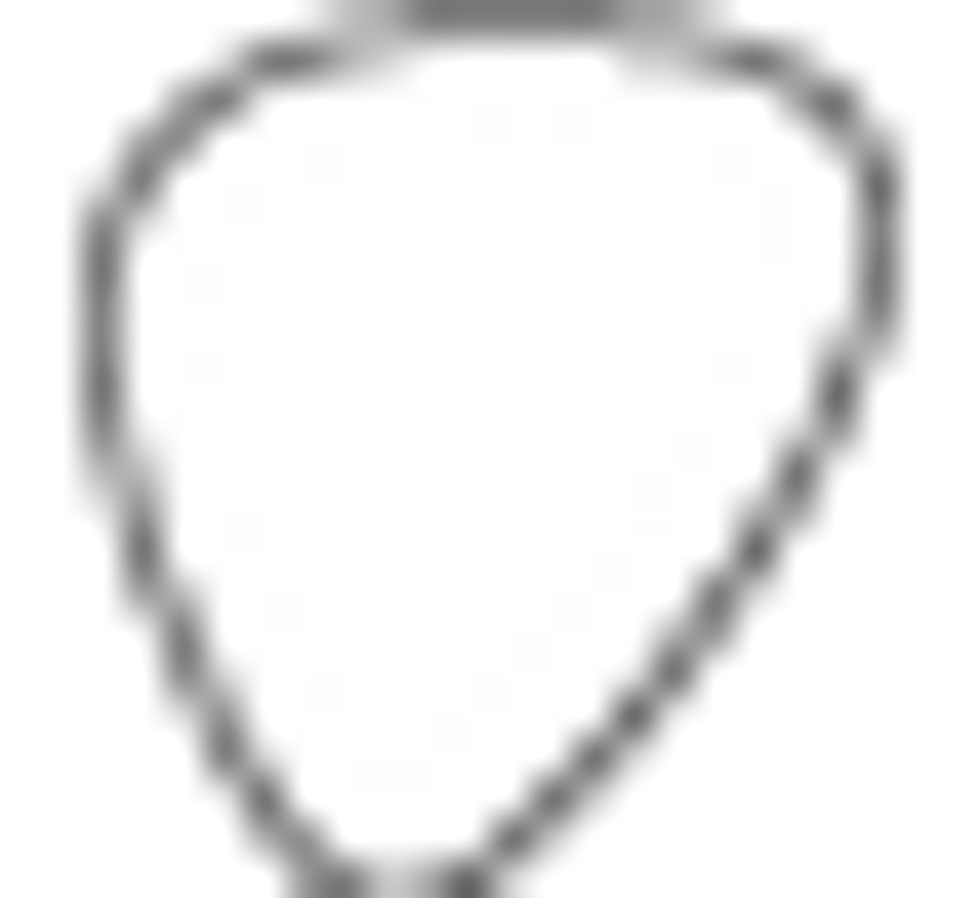 Street:
$2,399
Ashdown
ashdownmusic.com
The Riddle of the Dials
While there were plenty of positives with the CTM-300, I found its passive EQ section to be somewhat frustrating. Proponents believe that passive EQs are more musical, as they are meant to provide subtle enhancements to an instrument's overall sound. The CTM-300's EQ, however, required some extensive experimentation since the knobs and switches reacted quite differently to each bass.
We played a total of ten different basses from a variety of manufacturers through the CTM-300, and while the treble knob consistently delivered various amounts of highs, the bass and middle controls would best be described as temperamental. For example, when a P-style bass was plugged into the CTM-300, the bass and middle controls had little to no impact in enhancing the instrument's sound. Yet when an active bass (like the late-'70s StingRay in the lineup) was plugged in, the aforementioned knobs did provide low-mid tone-shaping. The switches shifted their respective frequencies, but depending on the instrument, the knobs' activity ranged from generous to non-effective.
The Verdict
The CTM-300 is another nice addition to the wide spectrum of tube amplifiers that Ashdown has developed. It's a solid nod to the amps of old and its self-biasing feature and thoughtful layout are welcomed upgrades to a classic formula. Those who prefer an overdriven sound and a simple signal chain might find the CTM-300 a good option, for its overdriven tone could allow you to leave your pedals at home. And while the CTM-300 also delivers a very clean and responsive tone, the amount of tone-shaping flexibility may not be enough for some bassists when considering its hefty price tag.
Beautifully playable and feeling perfectly broken-in right out of the case, the Space Biscuit from Campbell American Guitars is a space-age looking, rock-solid instrument that can sound gloriously traditional when you want it to.
If your first look at the Campbell American Space Biscuit prompts a double take, it'll be helpful to understand the genesis of its design. "There weren't a whole lot of choices available when I first started playing guitar," says Dean Campbell. "Basically, I had to choose between a Fender, a Gibson, or a Japanese electric, so I went with an import—a Black Jack." Decades later, Campbell draws on all three of these influences for his own creations. But it's clear that those less-celebrated imports made a very big impression—big enough to inspire the radically cool and sweet-playing Space Biscuit.
Up until this year, Campbell American produced around 300 instruments per year—smart, boutique electrics in a range of styles, with specialized features like custom-voiced electronics and vintage-style nitrocellulose lacquer finishes. Campbell recently decided to decrease production so he can focus more on the joy and art of lutherie than the stress and craziness of running a business, but all that means for interested buyers is that you'll want to get orders in sooner than later.
The Design and Build
In many ways, the Space Biscuit is a modern-retro classic. "We wanted to make something that looks like it would have been in a window in 1970," says Campbell. On that count, he succeeded spectacularly. But what's cool about the Space Biscuit is that this guitar is about way more than making a visual statement—it's a silky-smooth player with an impressive range of voices.
Fender influence is abundant in the Space Biscuit's traditional solid body construction. It features a 25.5" scale, a solid alder body paired with a bolt-on rock-maple neck and a rosewood slab fretboard with dot markers—and in its metallic blue finish with (optional) matching headstock, it's slightly reminiscent of the lake placid blue finish Fender introduced in the early '60s. The Gibson influence comes through in the guitar's twin-humbucker configuration, as well as the 12" fretboard radius and 1.68" nut width. The influence of those wacky-looking Japanese-made guitars, meanwhile, is clear in the Space Biscuit's boldly asymmetric double-cutaway and mirror-image pearloid pickguards. Subtler nods to other legendary instruments can be seen elsewhere—the textured metal knobs, for instance, look like Gretsch knobs minus the trademark embossed G.
But the bigger surprises are flourishes that recall old archtops—a Hipshot harp-shaped bridge and tailpiece (a tremolo option is available), a fretboard extending slightly past the neck, and the open-geared Sperzel tuners with plastic pearl buttons. All in all, these influences come together in a new guitar that looks quite unlike any other on the boutique market.
As you'd expect from an instrument built by hand in a high-end shop, the craftsmanship on our Space Biscuit is nothing less than first class. Each of the 22 jumbo frets is cleanly seated, smoothly polished, and free of jagged edges. The TUSQ nut and steel bridge saddles are meticulously cut. And the nitro finish, which is mixed in-house, is smoothly applied and beautifully thin—revealing the grain of the alder when viewed at certain angles and (at least theoretically) enhancing the guitar's tone.
While it may look like a handful, the Space Biscuit is pleasingly light and comfortable. Oddly shaped guitars sometimes discourage playing in a seated position, but the Space Biscuit feels great and is perfectly balanced when you're sitting or standing. The smoothly contoured edge on the bass side rests nicely against the ribs, and the nitro on the neck and body feel absolutely luxurious.
The C-shaped neck has got the perfect girth and is as accommodating to barre chords as single-note runs, no matter where you are on the neck. A smooth neck heel and deep cutaway make it especially easy to play notes at the very highest frets, too. Action and setup are perfect, and there is no unwanted buzzing at all. Thanks to the wide fretboard radius, deep string bends feel effortless, and the guitar stays in tune even when you subject it to dramatic bends using a lot of neck leverage.
Toasty Tones and Out-There Sounds
Before plugging in the Space Biscuit, I strummed an open E chord and played some E Mixolydian licks, and it was hard to miss how wonderfully resonant the guitar sounds and feels—it has a discernible airiness you don't associate with a solidbody. Note-to-note definition is excellent, and the guitar has a very appealing snap combined with a rich overtone wash that's almost certainly aided by the long scale length and harp bridge.
The DiMarzio humbuckers—which feature alnico 5 magnets wound to 7.25k in the neck position and 8.65k in the bridge—are custom made for Campbell and unavailable as aftermarket items, and they're a great match for the harmonically complex character of the Space Biscuit. Plugged directly into a Fender Deluxe Reverb (another great match, given that the guitar's electronics are voiced at the factory using a very Deluxe-like Allston combo tube amp), that tonal complexity is apparent even with the neck pickup selected and the tone rolled back significantly: Jazzy chord melodies sound very alive, and the sound is rich, warm, and impressively clear.
Ratings
Pros:
Incredibly playable. Broad tonal palette. Top-notch craftsmanship. Bold retro looks.
Cons:
Styling might estrange some players.
Tones: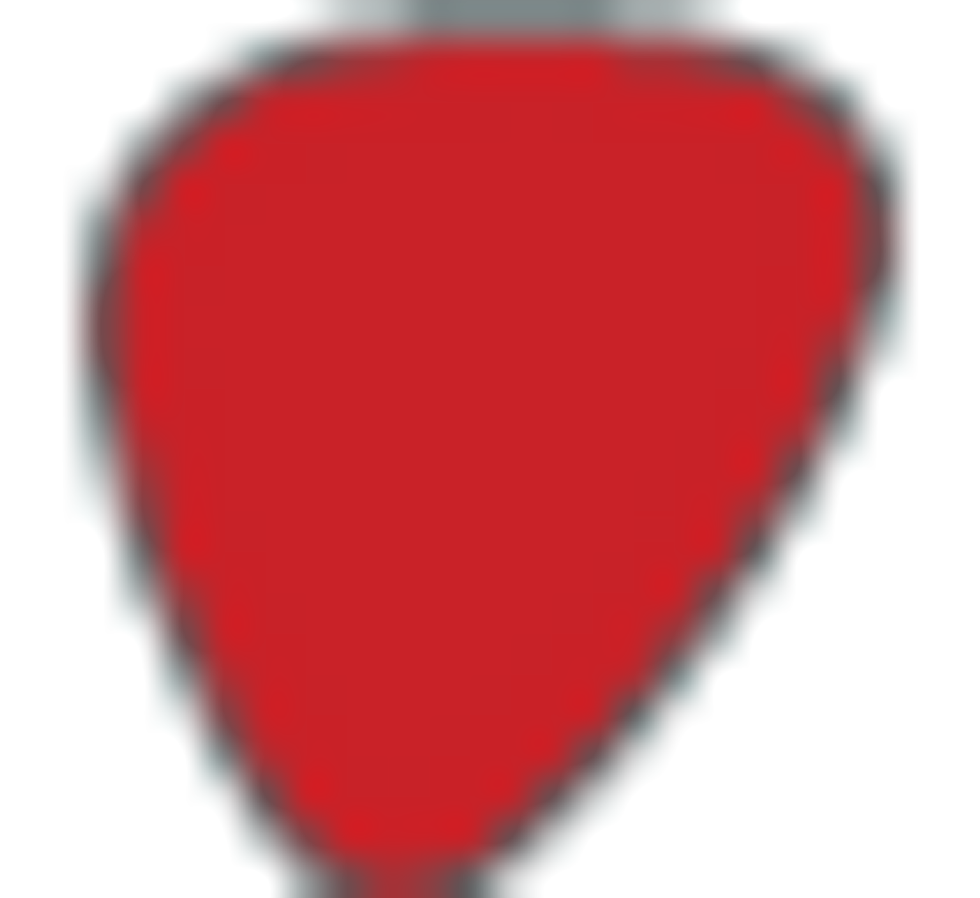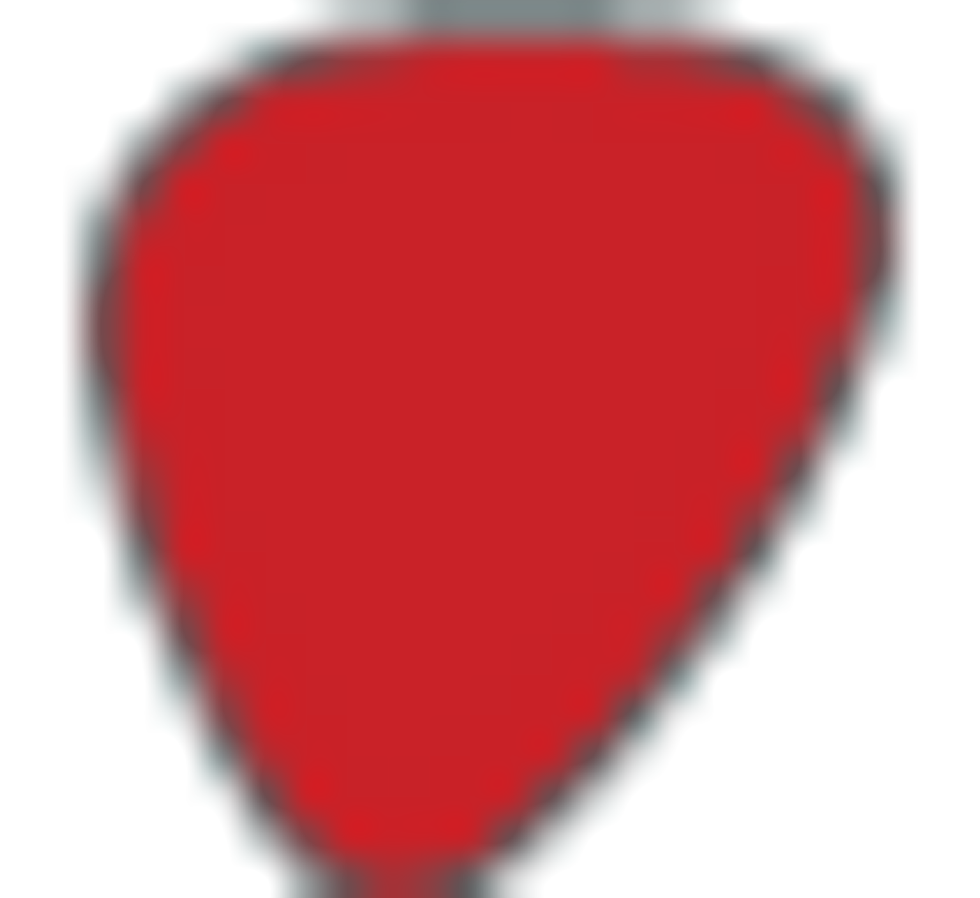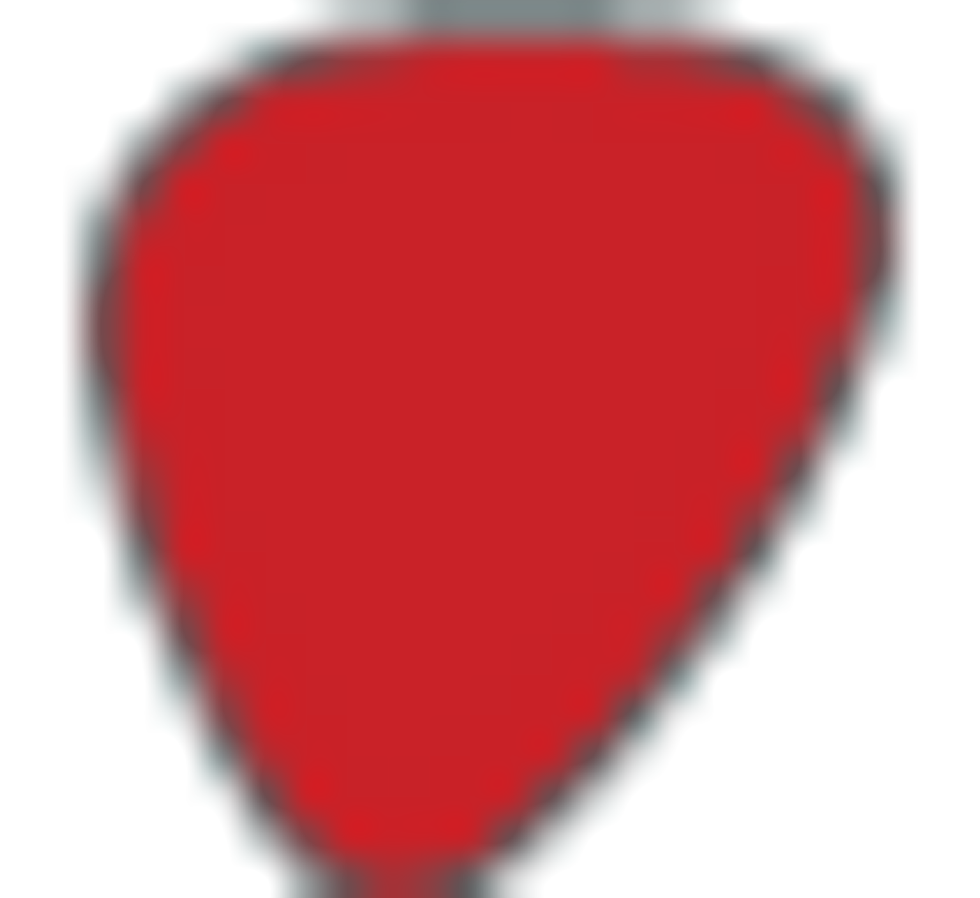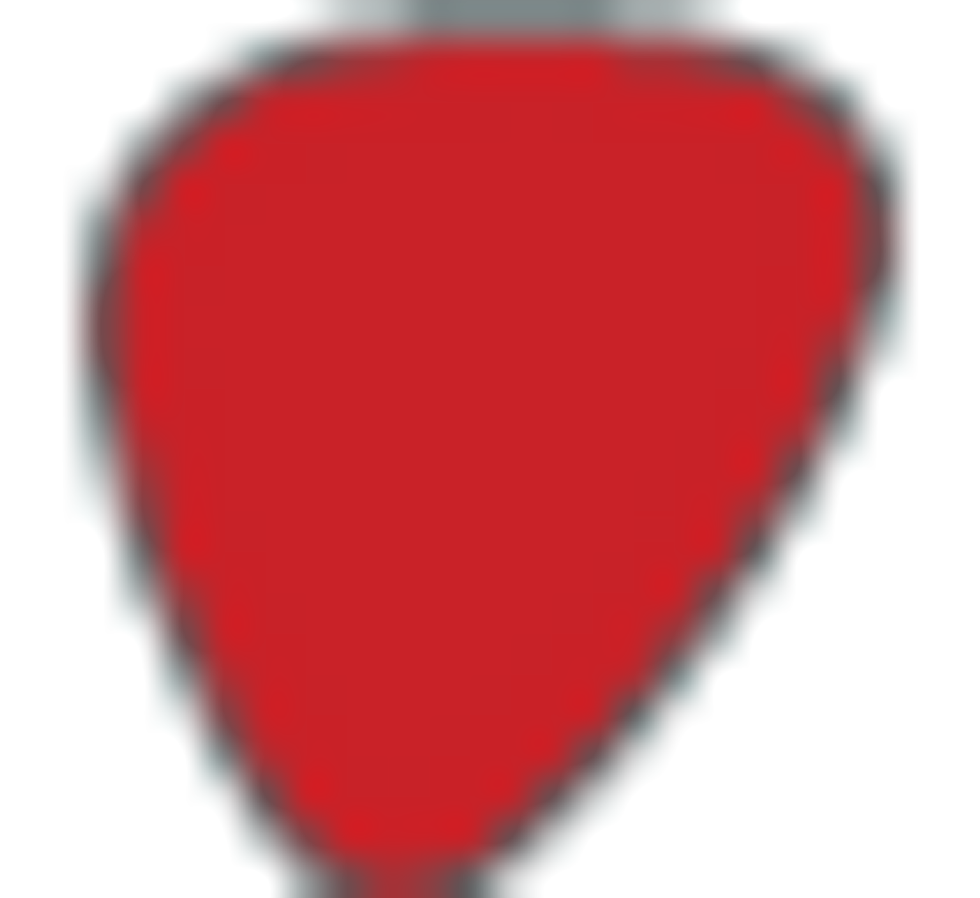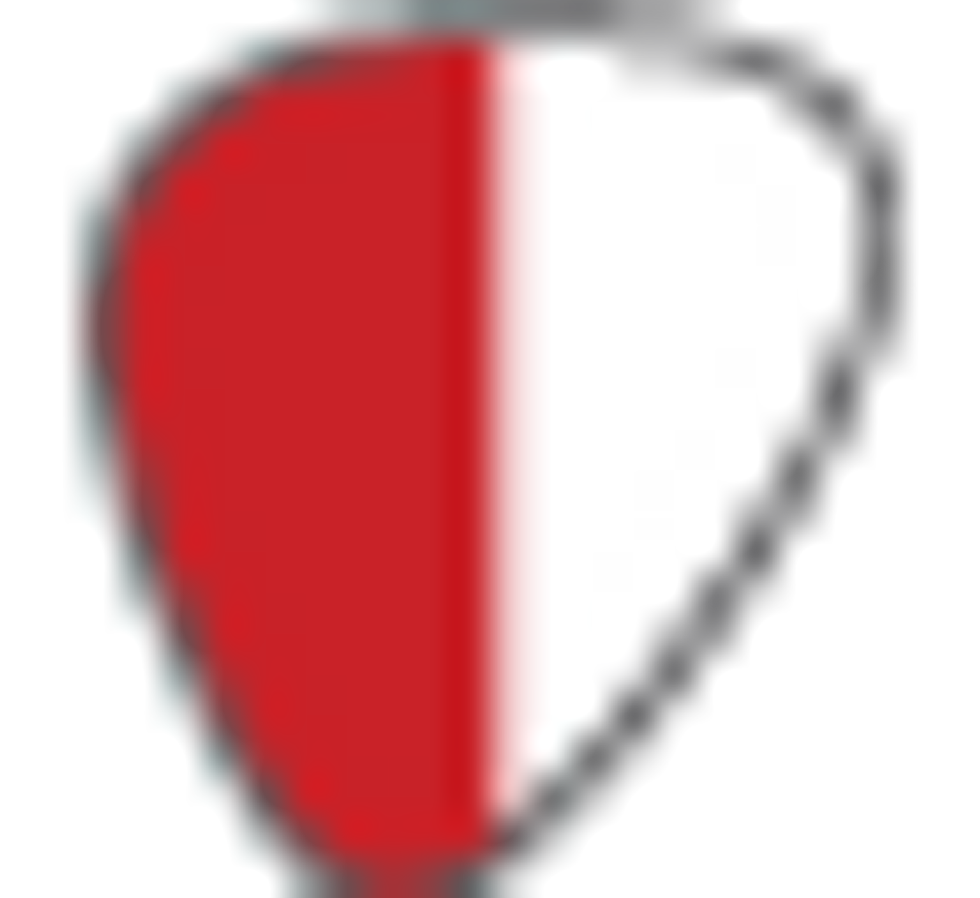 Playability: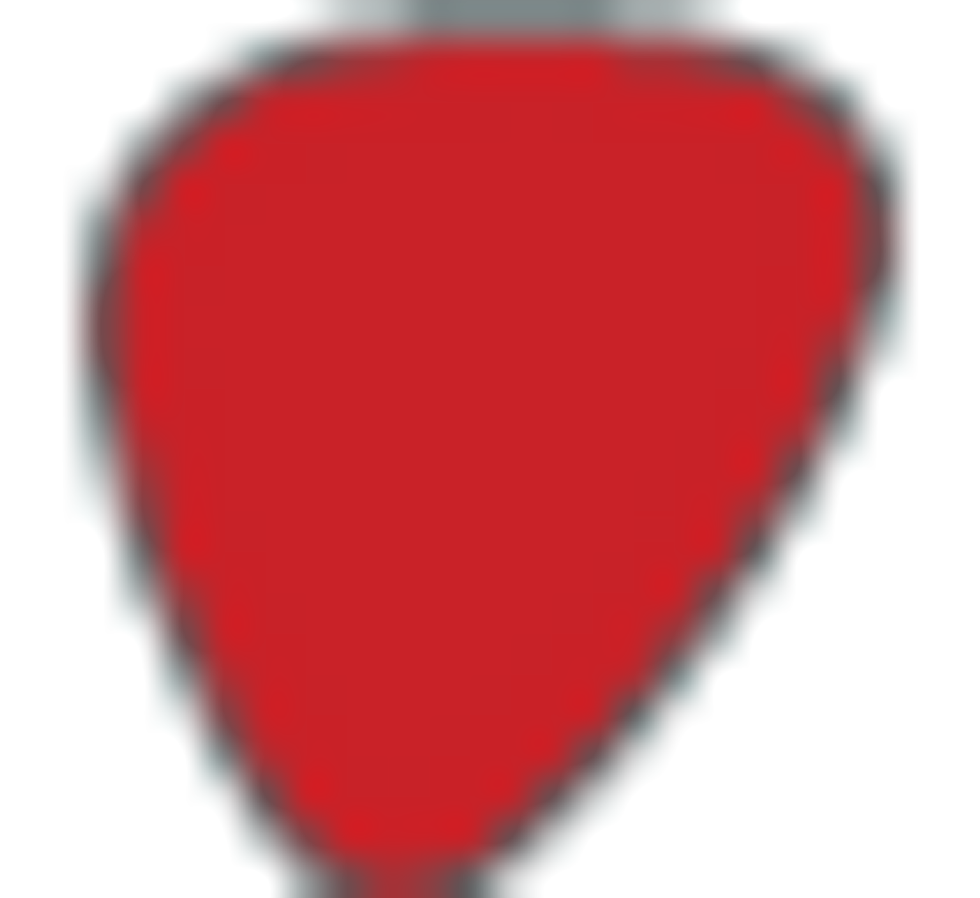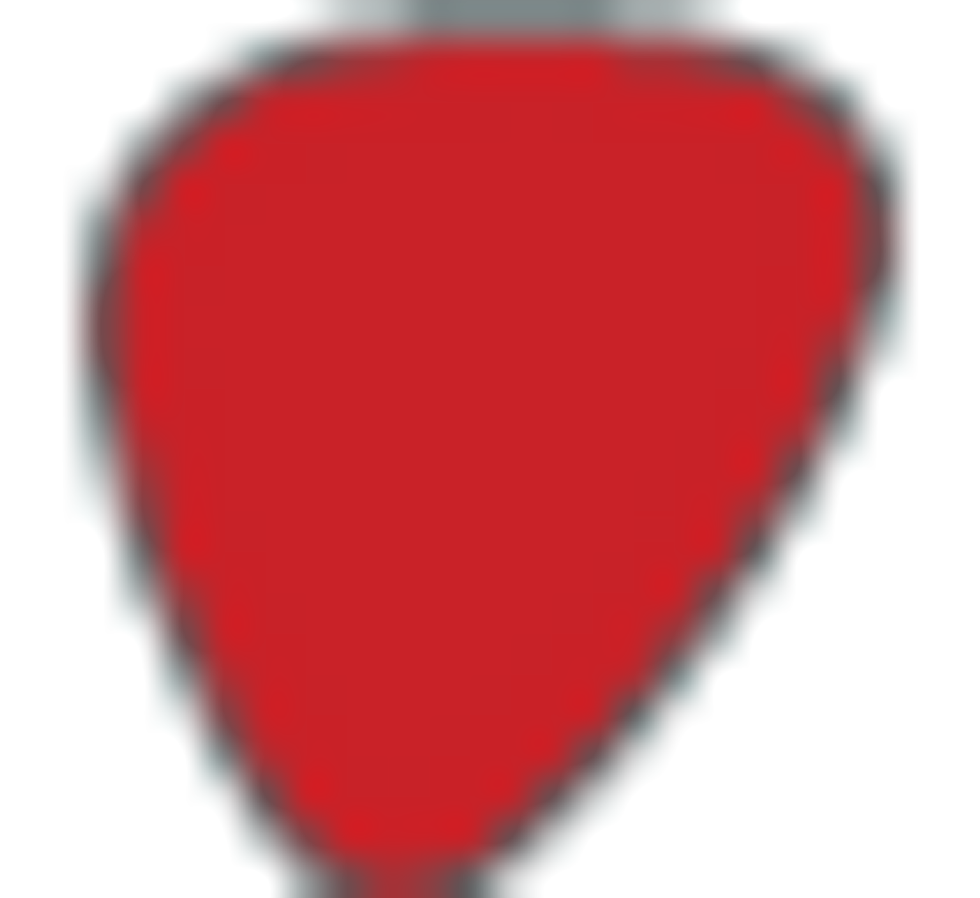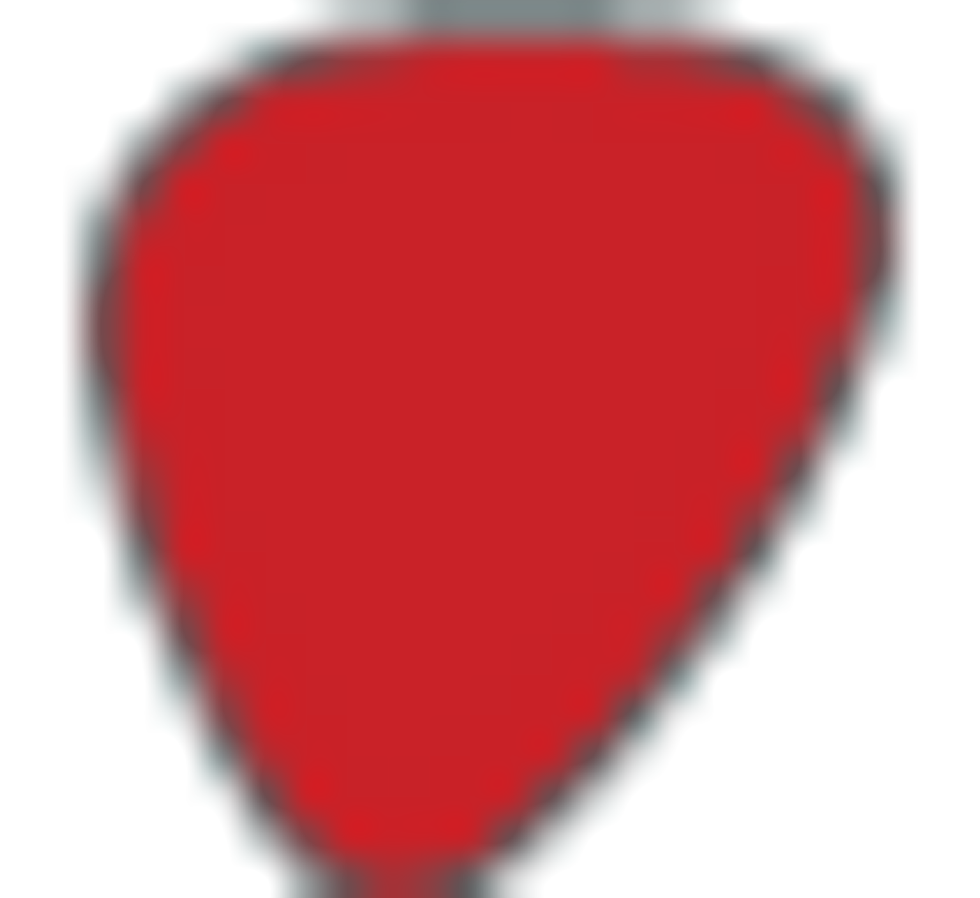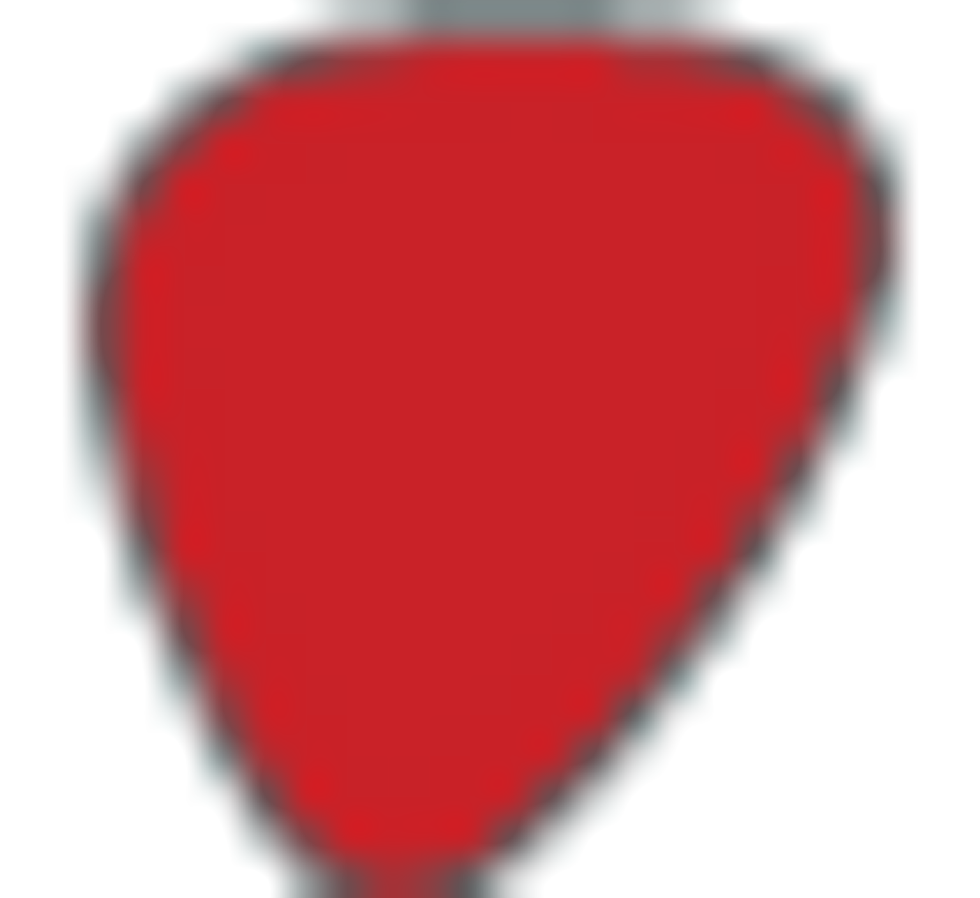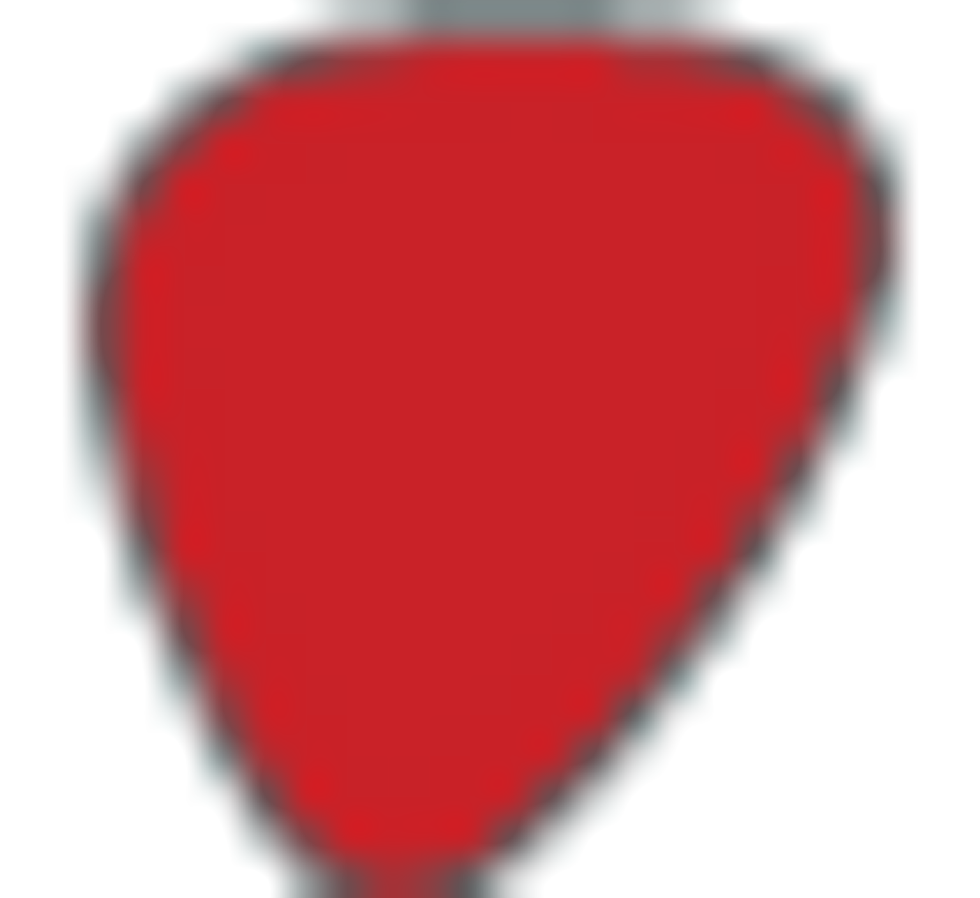 Build: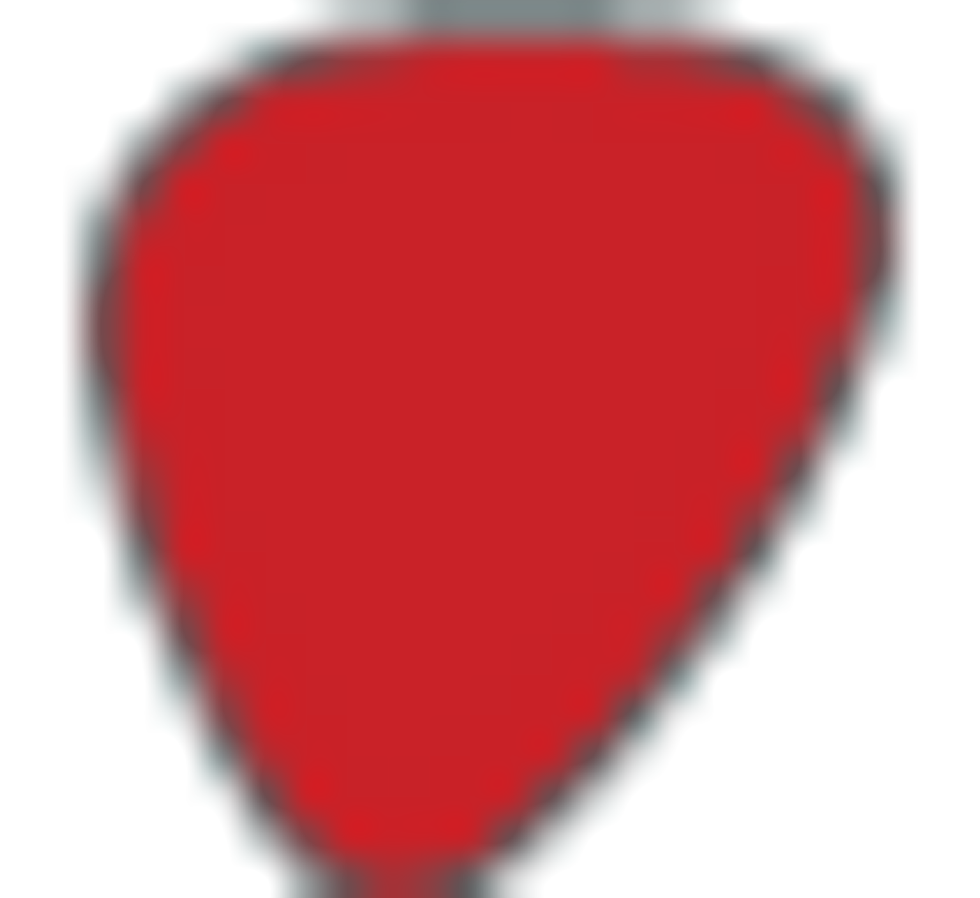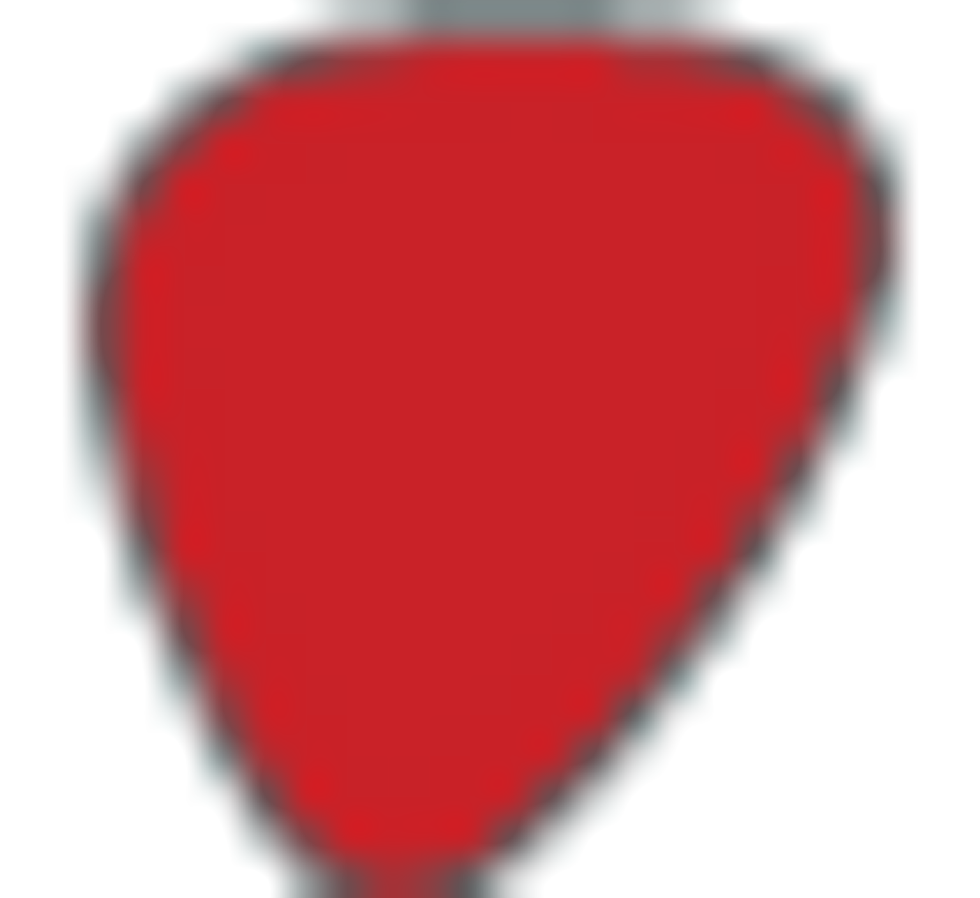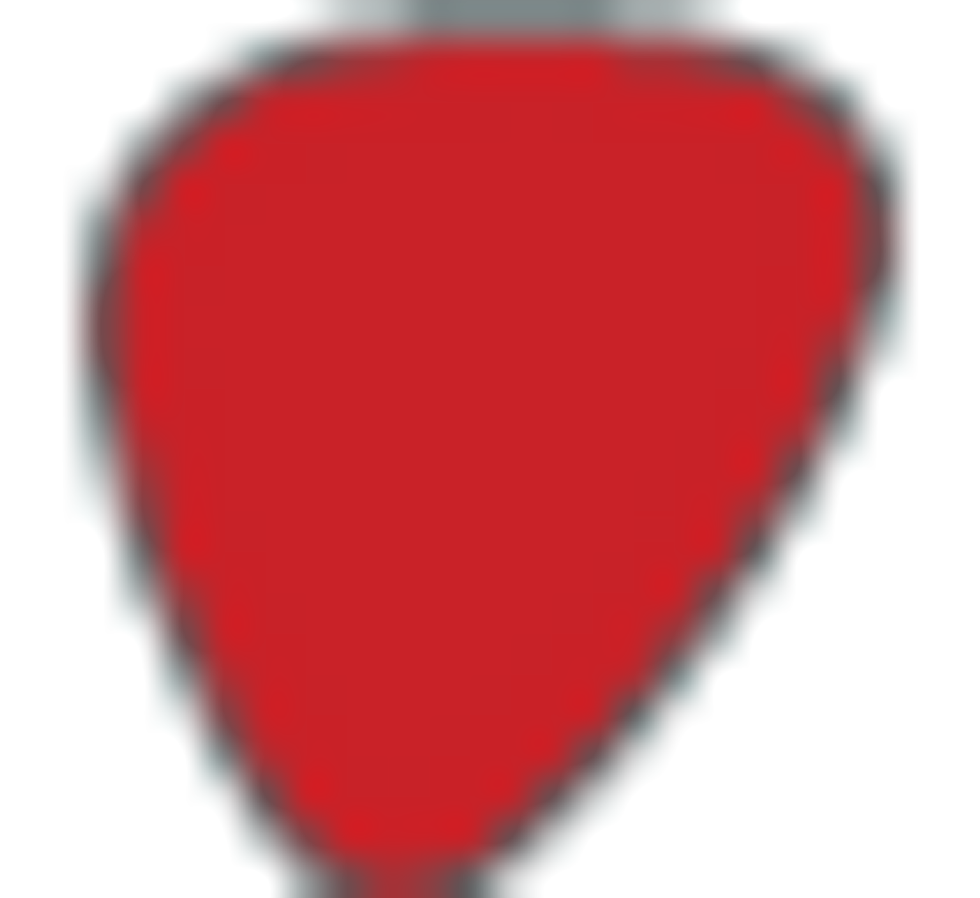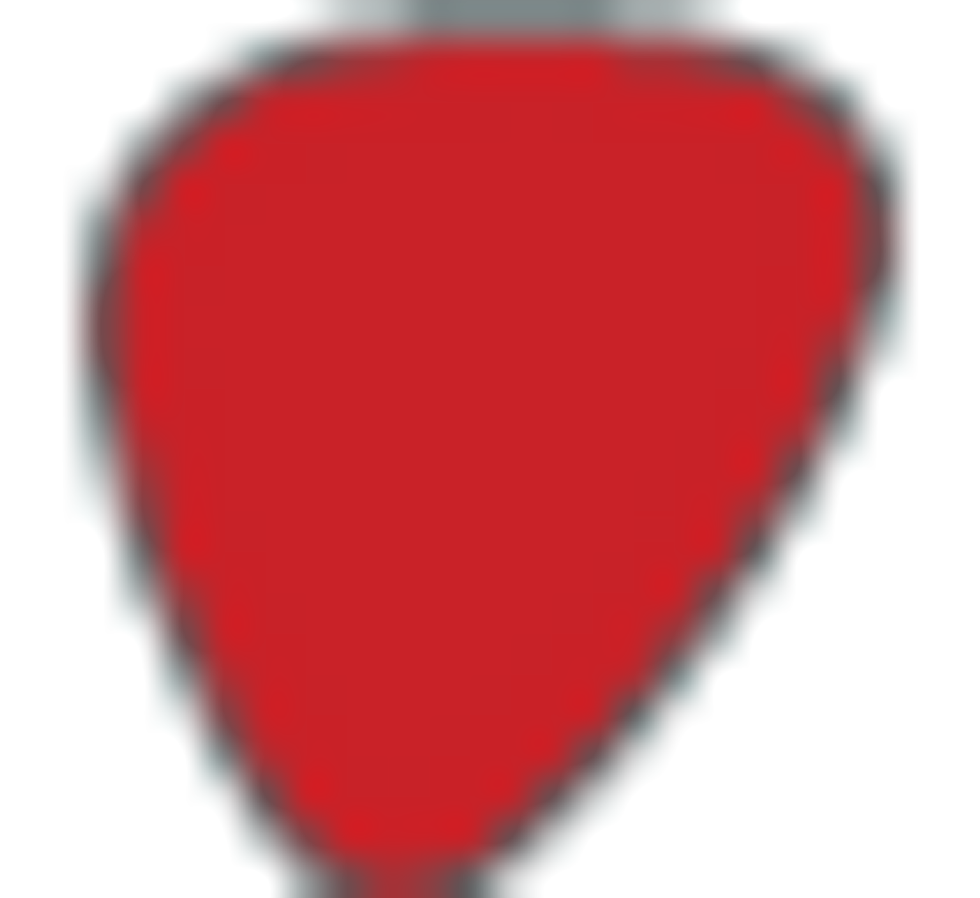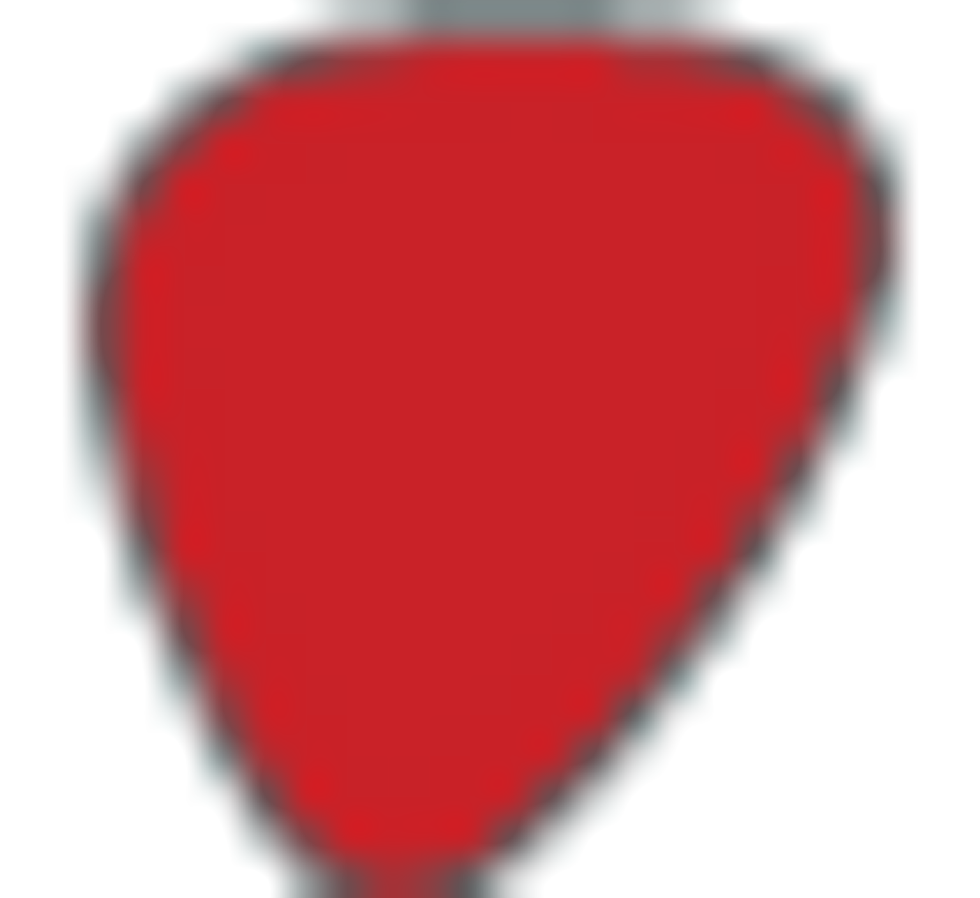 Value: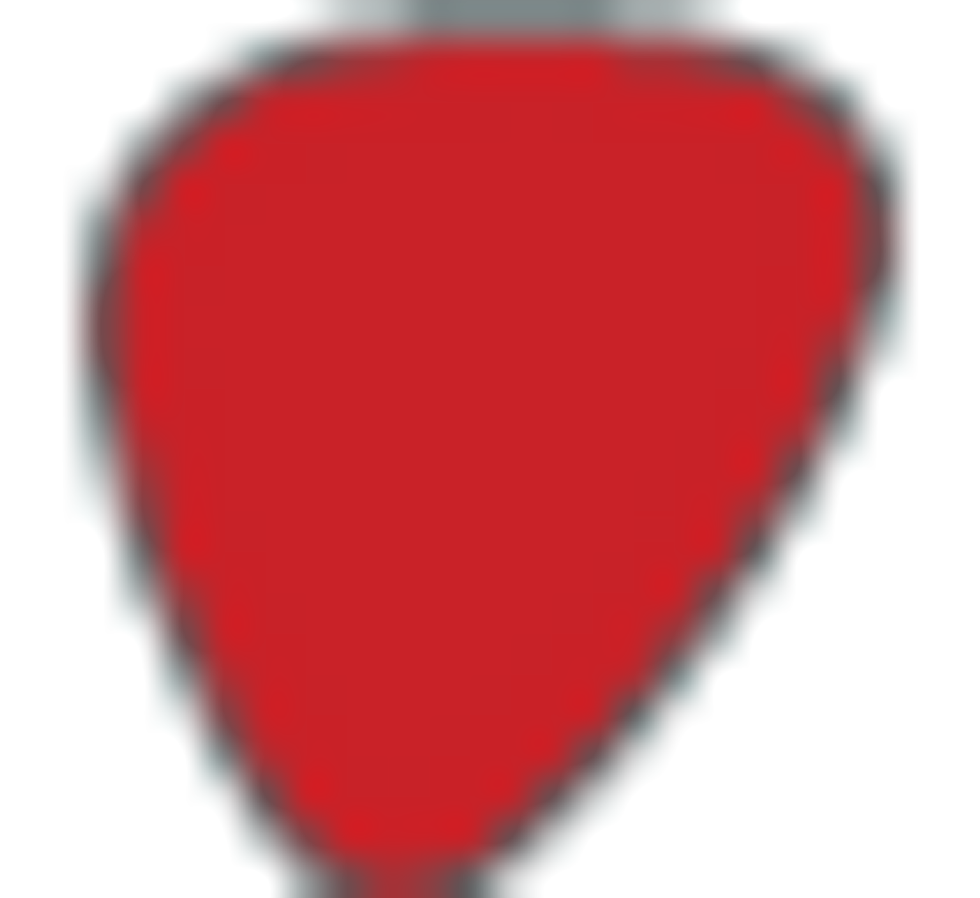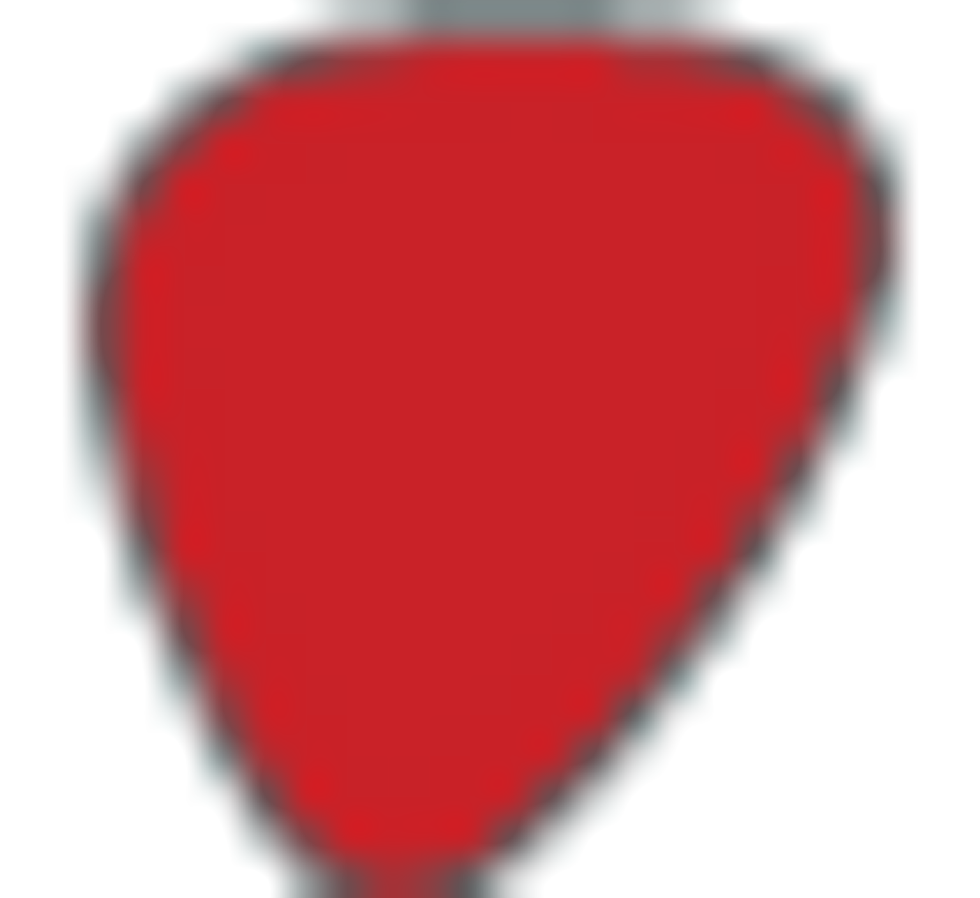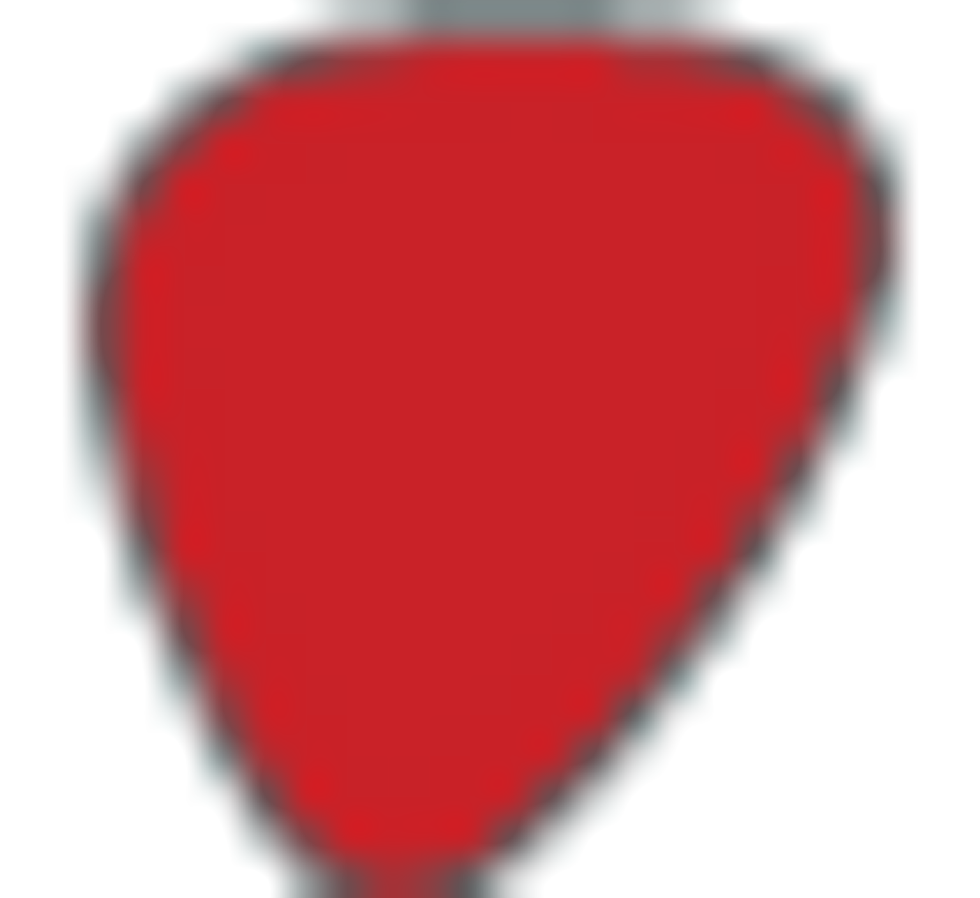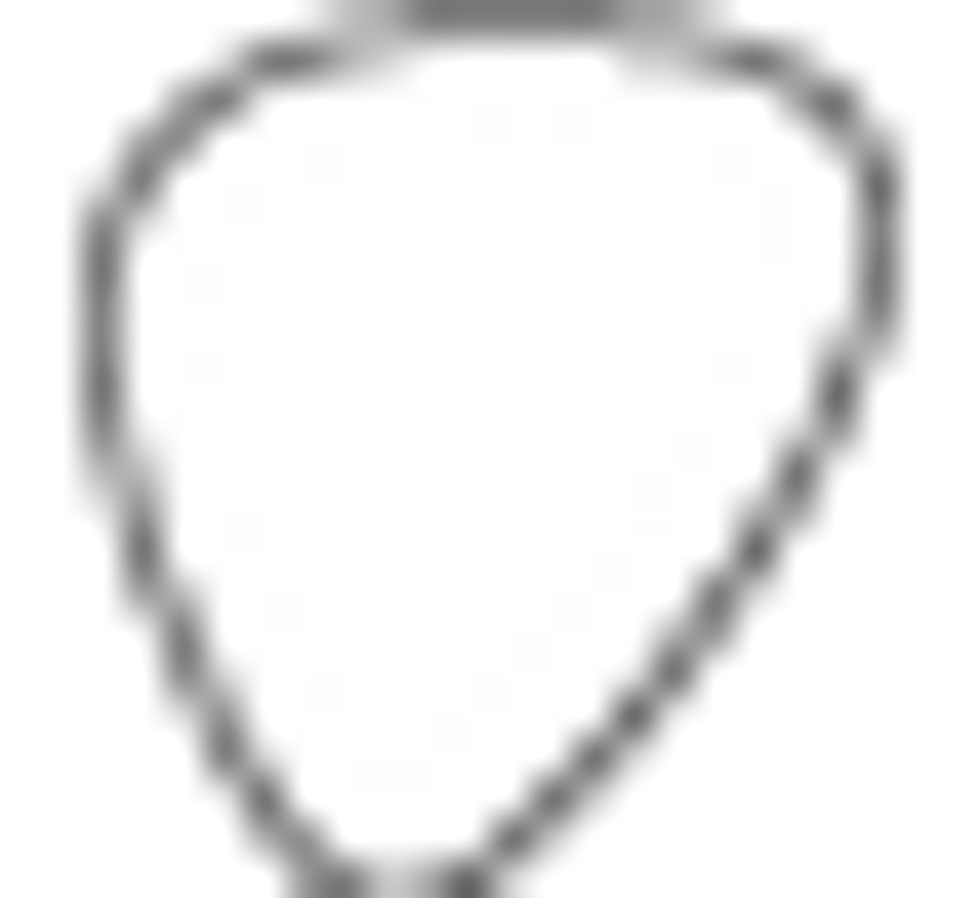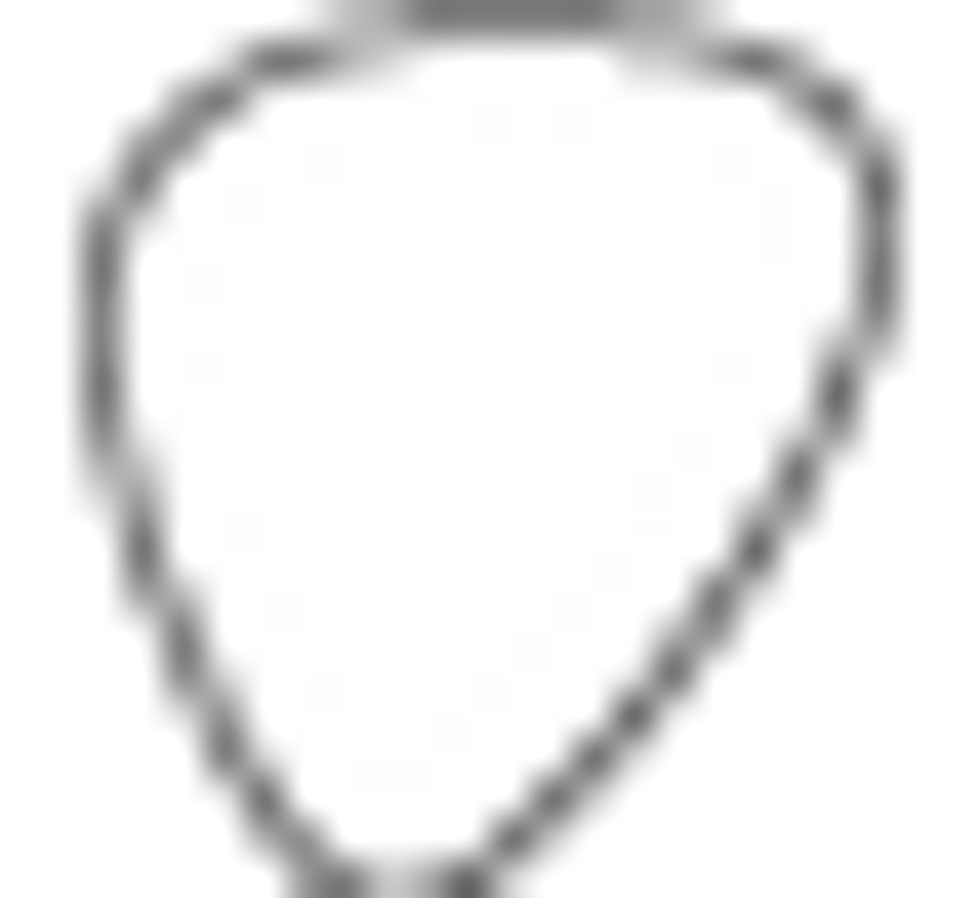 Street:
$2,500
Campbell American Guitars
campbellamerican.com
Fingerstyle blues and flatpicked lead lines both highlight how articulate the guitar can be—particularly in fingerstyle mode, where the guitar's voice is critical to overcoming the lack of attack. Flatpicking can make the Space Biscuit sound positively thick and creamy in the neck position, whether you're going for jazzy phrasings or, well, Cream-style Clapton-isms. With the Deluxe's reverb and tremolo way up and the bridge pickup engaged, Phrygian surf licks were cutting and defined without sounding the least bit shrill.
Moving between pickups highlights the somewhat unconventional control array. Players accustomed to the controls on a Les Paul or ES-335 might initially find it awkward that the Space Biscuit's volume and tone knobs are arranged in a single line, but it's logical and easy to navigate with a little practice. The only disadvantage might be that there's less flexibility to manipulate the aft-most controls with your pinky as you're picking. To be fair, this is a challenging technique on Gibsons, as well, but Space Biscuit players accustomed to the more expressive potential of a volume control may have to settle for a volume pedal.
The Verdict
While traditionalists might grapple unsuccessfully with warming to the Space Biscuit's space-age-gone-wild styling, they'll find that, at its core, this is a rock-solid instrument that can sound gloriously traditional when you want it to. It's beautifully playable and feels perfectly broken-in, right out of the case. At $2,500 (including hardshell case), it's a relative value for a handmade electric with a range of options that deviate from the same-old templates in rather spectacular fashion.