Campbell American Guitars Space Biscuit Electric Guitar Review
Beautifully playable and feeling perfectly broken-in right out of the case, the Space Biscuit from Campbell American Guitars is a space-age looking, rock-solid instrument that can sound gloriously traditional when you want it to.
If your first look at the Campbell American Space Biscuit prompts a double take, it'll be helpful to understand the genesis of its design. "There weren't a whole lot of choices available when I first started playing guitar," says Dean Campbell. "Basically, I had to choose between a Fender, a Gibson, or a Japanese electric, so I went with an import—a Black Jack." Decades later, Campbell draws on all three of these influences for his own creations. But it's clear that those less-celebrated imports made a very big impression—big enough to inspire the radically cool and sweet-playing Space Biscuit.
Up until this year, Campbell American produced around 300 instruments per year—smart, boutique electrics in a range of styles, with specialized features like custom-voiced electronics and vintage-style nitrocellulose lacquer finishes. Campbell recently decided to decrease production so he can focus more on the joy and art of lutherie than the stress and craziness of running a business, but all that means for interested buyers is that you'll want to get orders in sooner than later.
The Design and Build
In many ways, the Space Biscuit is a modern-retro classic. "We wanted to make something that looks like it would have been in a window in 1970," says Campbell. On that count, he succeeded spectacularly. But what's cool about the Space Biscuit is that this guitar is about way more than making a visual statement—it's a silky-smooth player with an impressive range of voices.
Fender influence is abundant in the Space Biscuit's traditional solid body construction. It features a 25.5" scale, a solid alder body paired with a bolt-on rock-maple neck and a rosewood slab fretboard with dot markers—and in its metallic blue finish with (optional) matching headstock, it's slightly reminiscent of the lake placid blue finish Fender introduced in the early '60s. The Gibson influence comes through in the guitar's twin-humbucker configuration, as well as the 12" fretboard radius and 1.68" nut width. The influence of those wacky-looking Japanese-made guitars, meanwhile, is clear in the Space Biscuit's boldly asymmetric double-cutaway and mirror-image pearloid pickguards. Subtler nods to other legendary instruments can be seen elsewhere—the textured metal knobs, for instance, look like Gretsch knobs minus the trademark embossed G.
But the bigger surprises are flourishes that recall old archtops—a Hipshot harp-shaped bridge and tailpiece (a tremolo option is available), a fretboard extending slightly past the neck, and the open-geared Sperzel tuners with plastic pearl buttons. All in all, these influences come together in a new guitar that looks quite unlike any other on the boutique market.
As you'd expect from an instrument built by hand in a high-end shop, the craftsmanship on our Space Biscuit is nothing less than first class. Each of the 22 jumbo frets is cleanly seated, smoothly polished, and free of jagged edges. The TUSQ nut and steel bridge saddles are meticulously cut. And the nitro finish, which is mixed in-house, is smoothly applied and beautifully thin—revealing the grain of the alder when viewed at certain angles and (at least theoretically) enhancing the guitar's tone.
While it may look like a handful, the Space Biscuit is pleasingly light and comfortable. Oddly shaped guitars sometimes discourage playing in a seated position, but the Space Biscuit feels great and is perfectly balanced when you're sitting or standing. The smoothly contoured edge on the bass side rests nicely against the ribs, and the nitro on the neck and body feel absolutely luxurious.
The C-shaped neck has got the perfect girth and is as accommodating to barre chords as single-note runs, no matter where you are on the neck. A smooth neck heel and deep cutaway make it especially easy to play notes at the very highest frets, too. Action and setup are perfect, and there is no unwanted buzzing at all. Thanks to the wide fretboard radius, deep string bends feel effortless, and the guitar stays in tune even when you subject it to dramatic bends using a lot of neck leverage.
Toasty Tones and Out-There Sounds
Before plugging in the Space Biscuit, I strummed an open E chord and played some E Mixolydian licks, and it was hard to miss how wonderfully resonant the guitar sounds and feels—it has a discernible airiness you don't associate with a solidbody. Note-to-note definition is excellent, and the guitar has a very appealing snap combined with a rich overtone wash that's almost certainly aided by the long scale length and harp bridge.
The DiMarzio humbuckers—which feature alnico 5 magnets wound to 7.25k in the neck position and 8.65k in the bridge—are custom made for Campbell and unavailable as aftermarket items, and they're a great match for the harmonically complex character of the Space Biscuit. Plugged directly into a Fender Deluxe Reverb (another great match, given that the guitar's electronics are voiced at the factory using a very Deluxe-like Allston combo tube amp), that tonal complexity is apparent even with the neck pickup selected and the tone rolled back significantly: Jazzy chord melodies sound very alive, and the sound is rich, warm, and impressively clear.
Ratings
Pros:
Incredibly playable. Broad tonal palette. Top-notch craftsmanship. Bold retro looks.
Cons:
Styling might estrange some players.
Tones: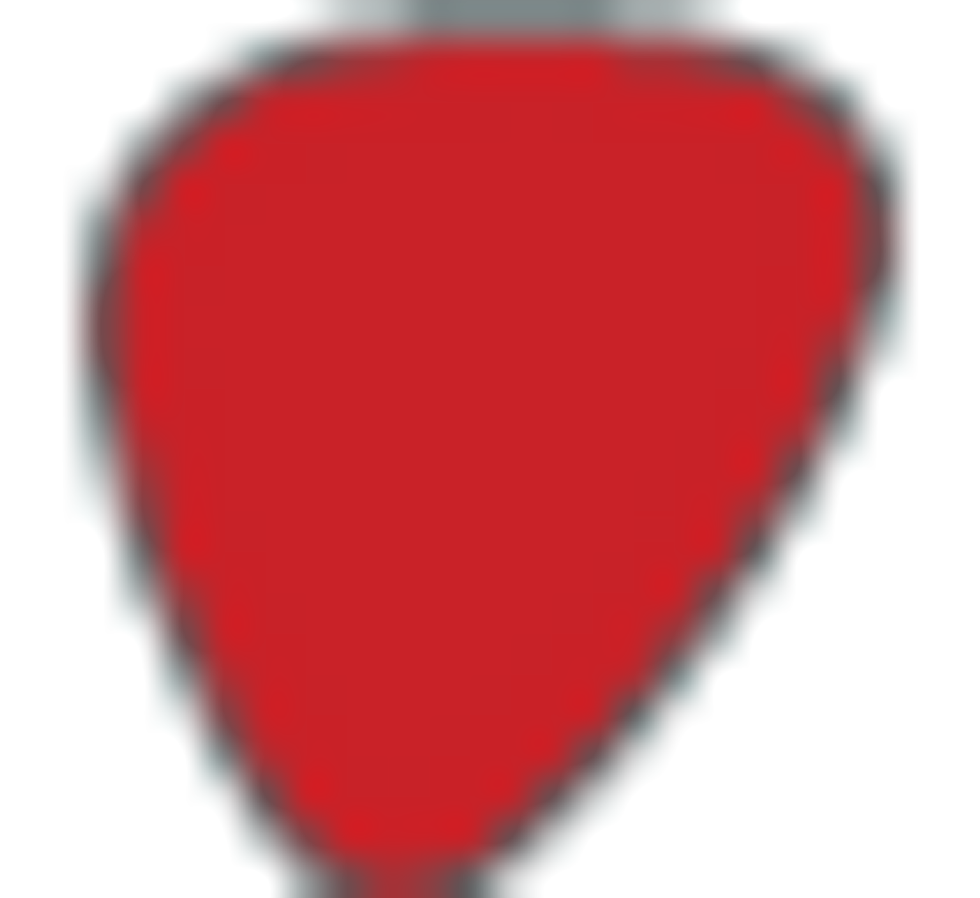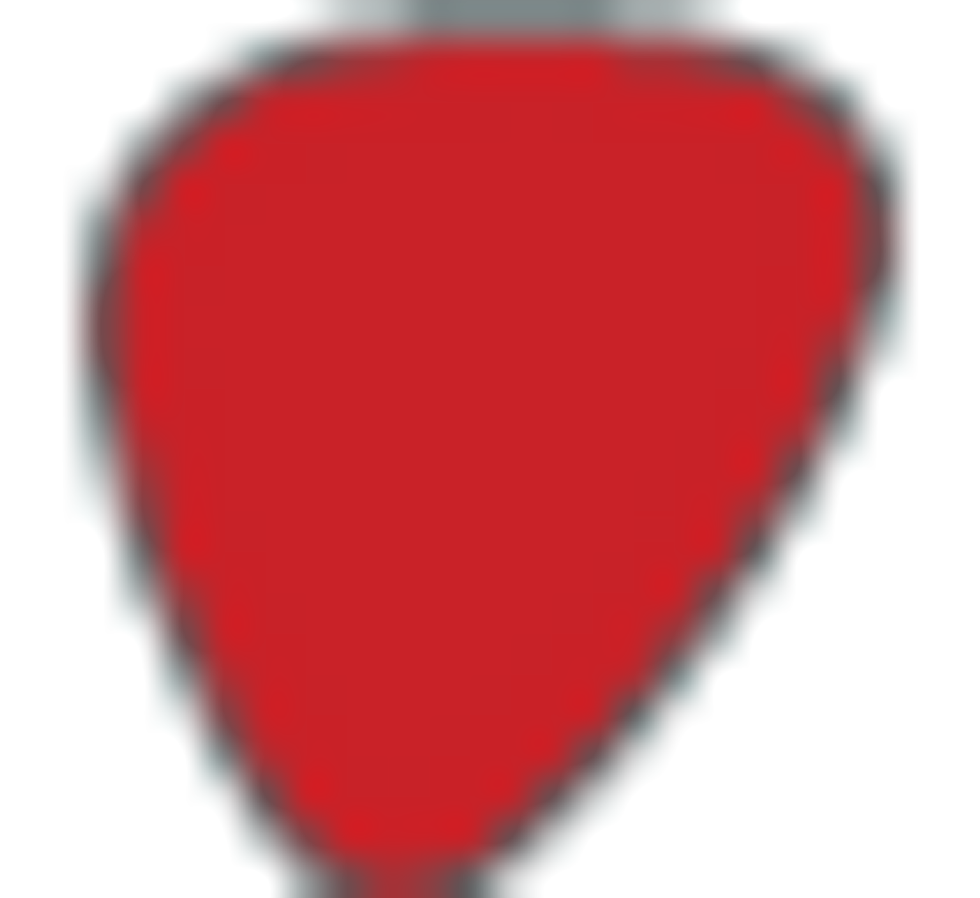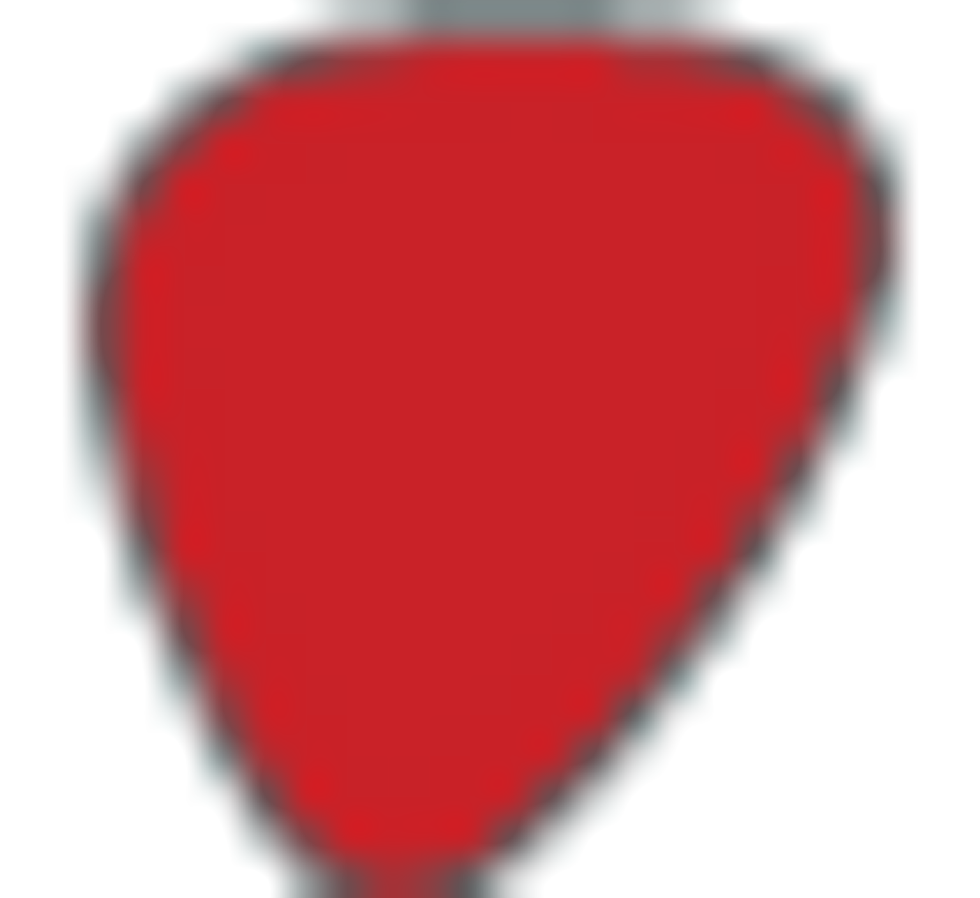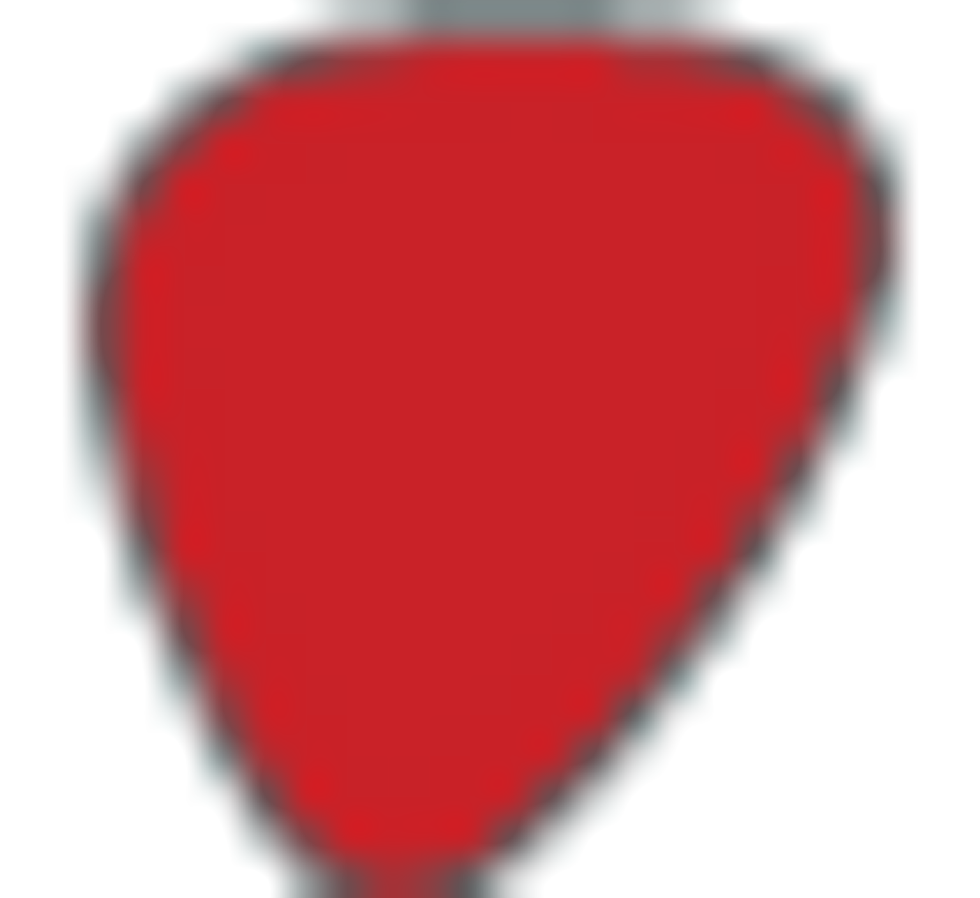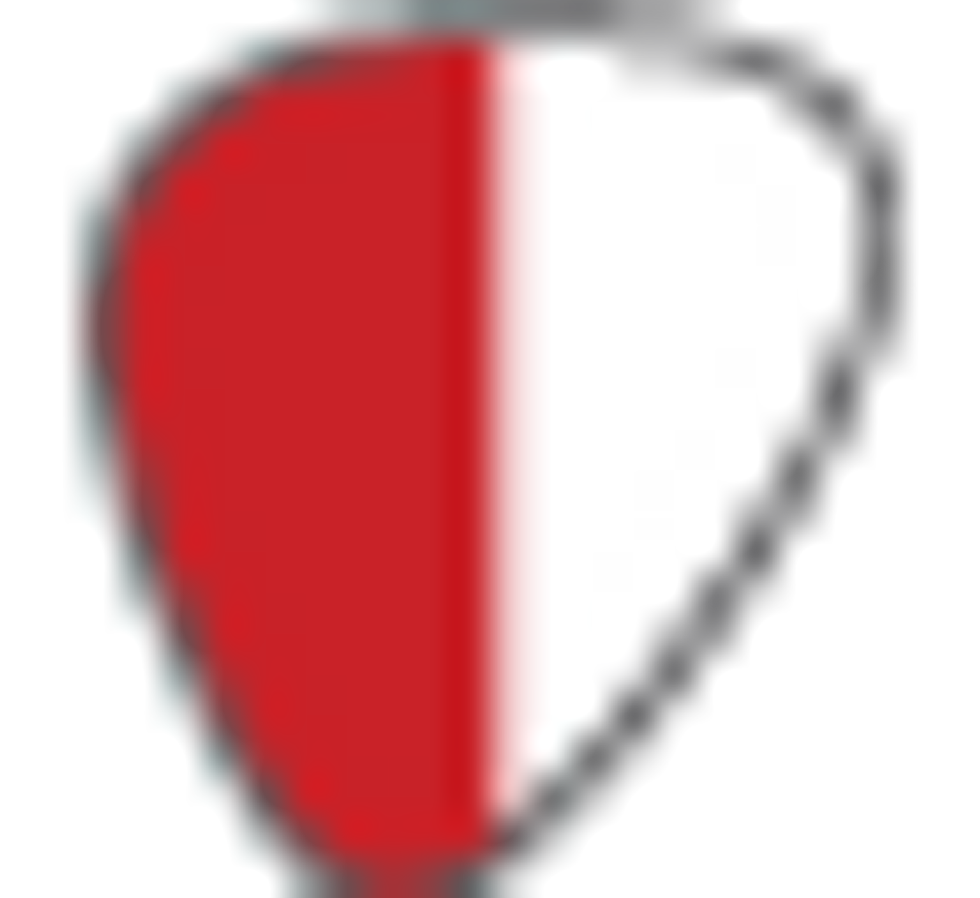 Playability: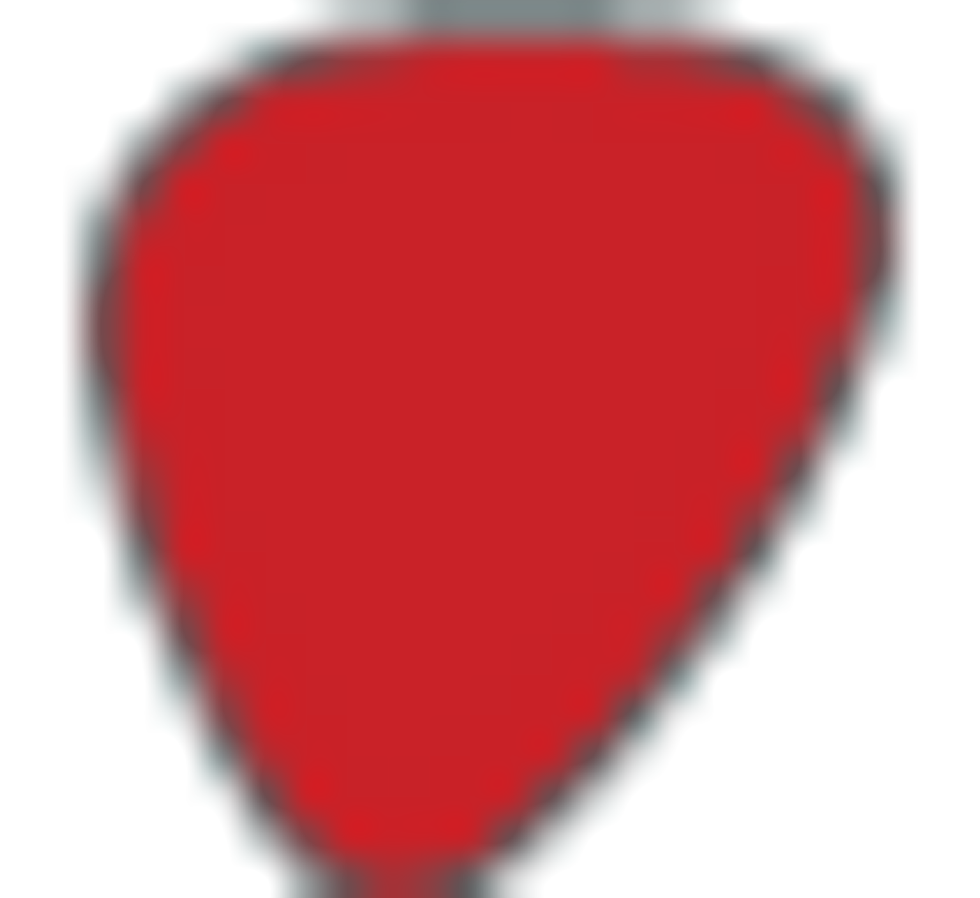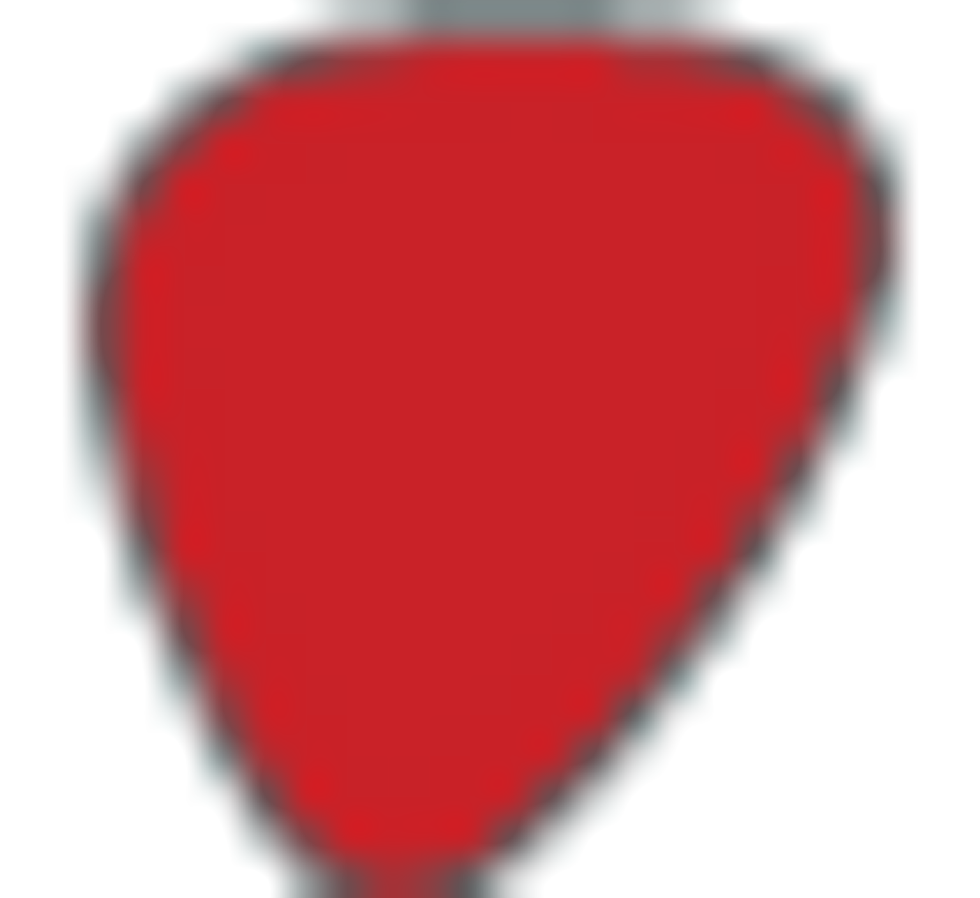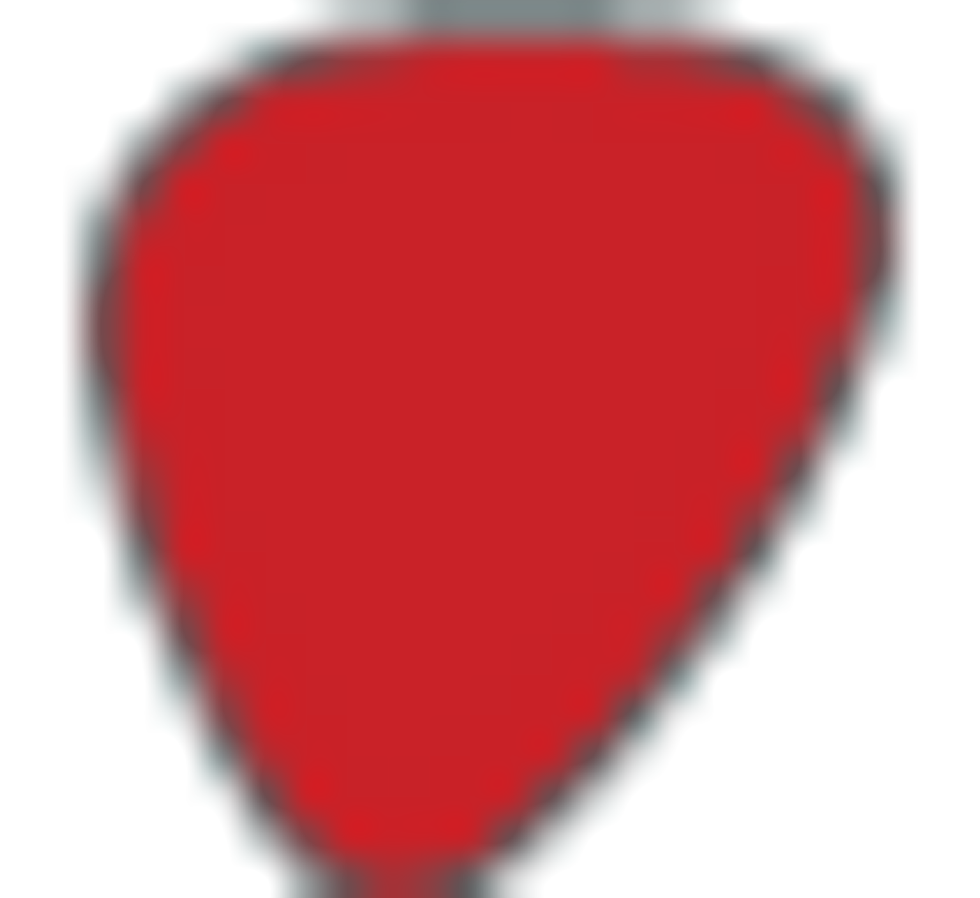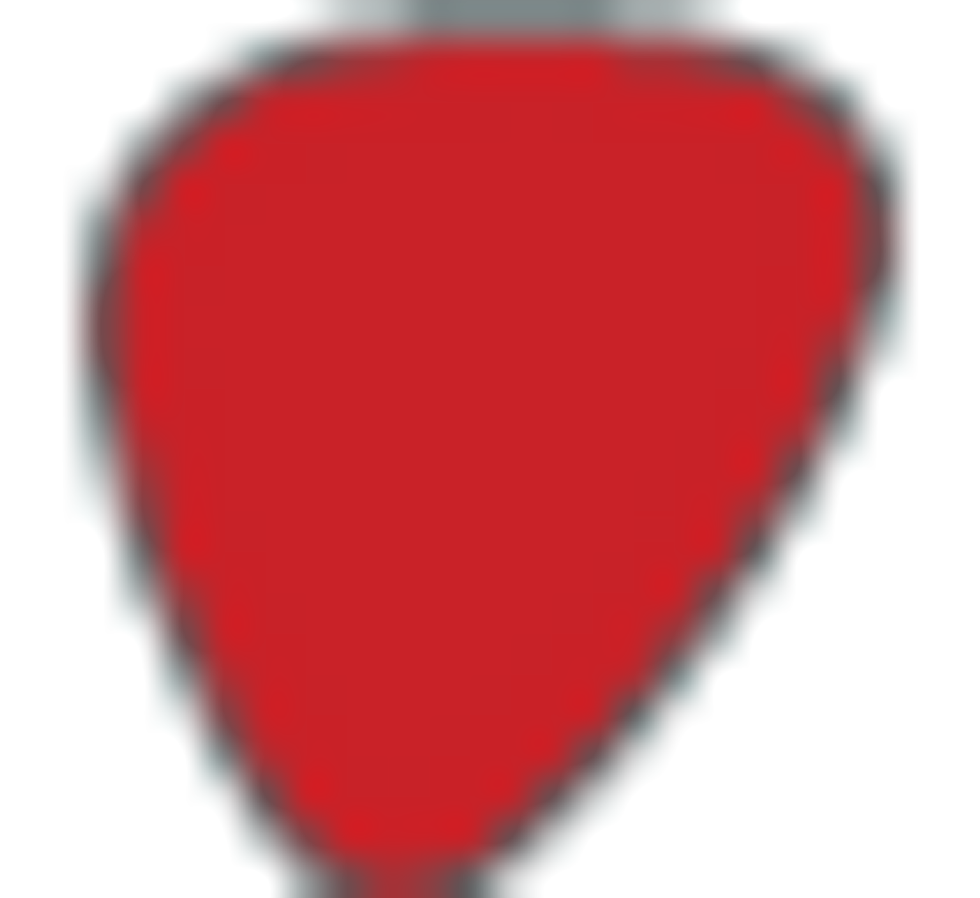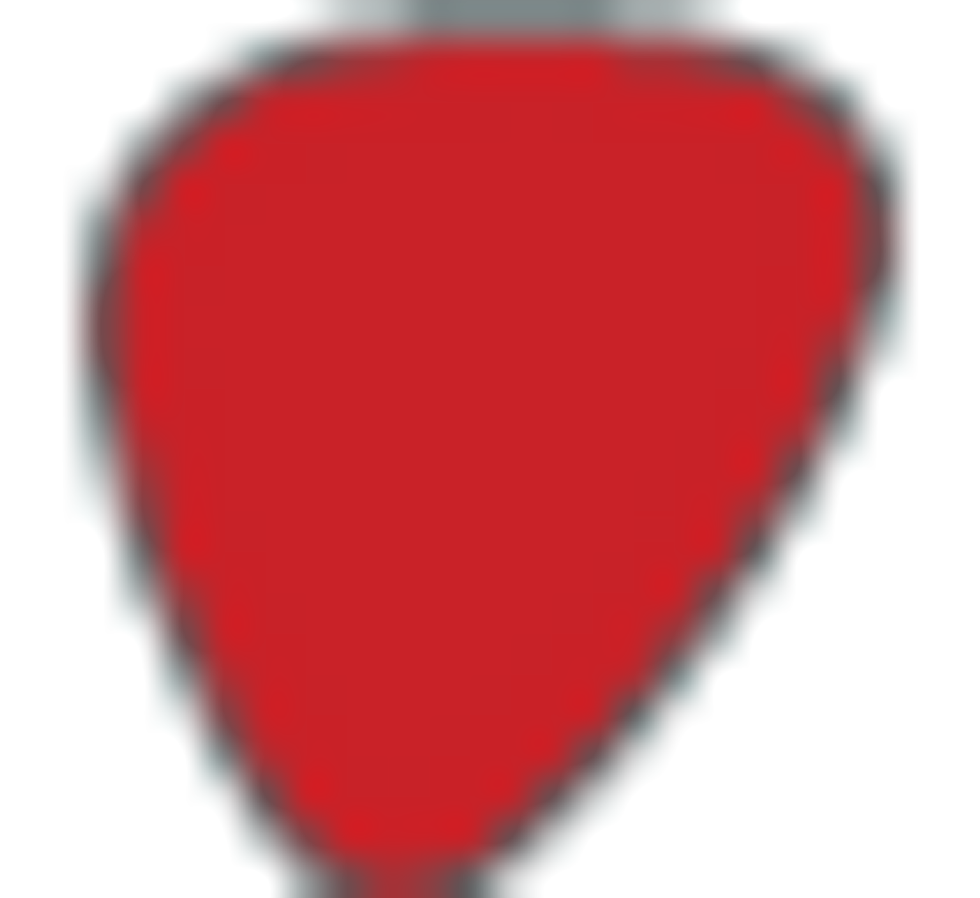 Build: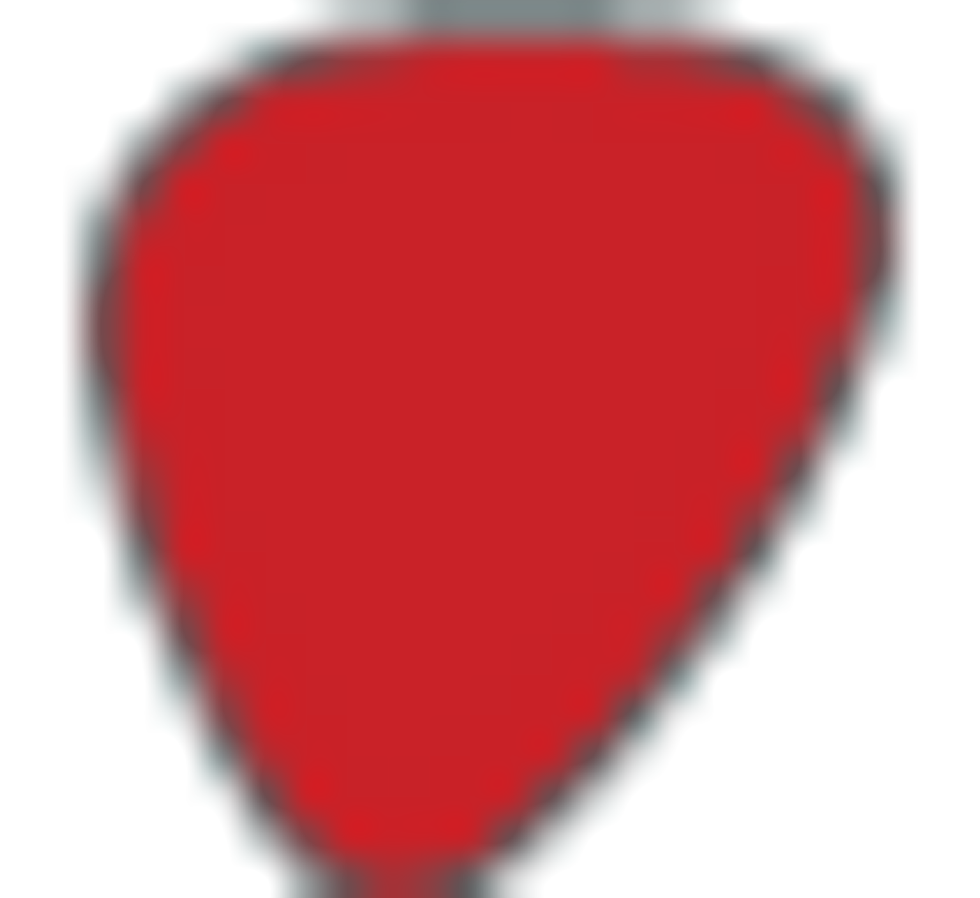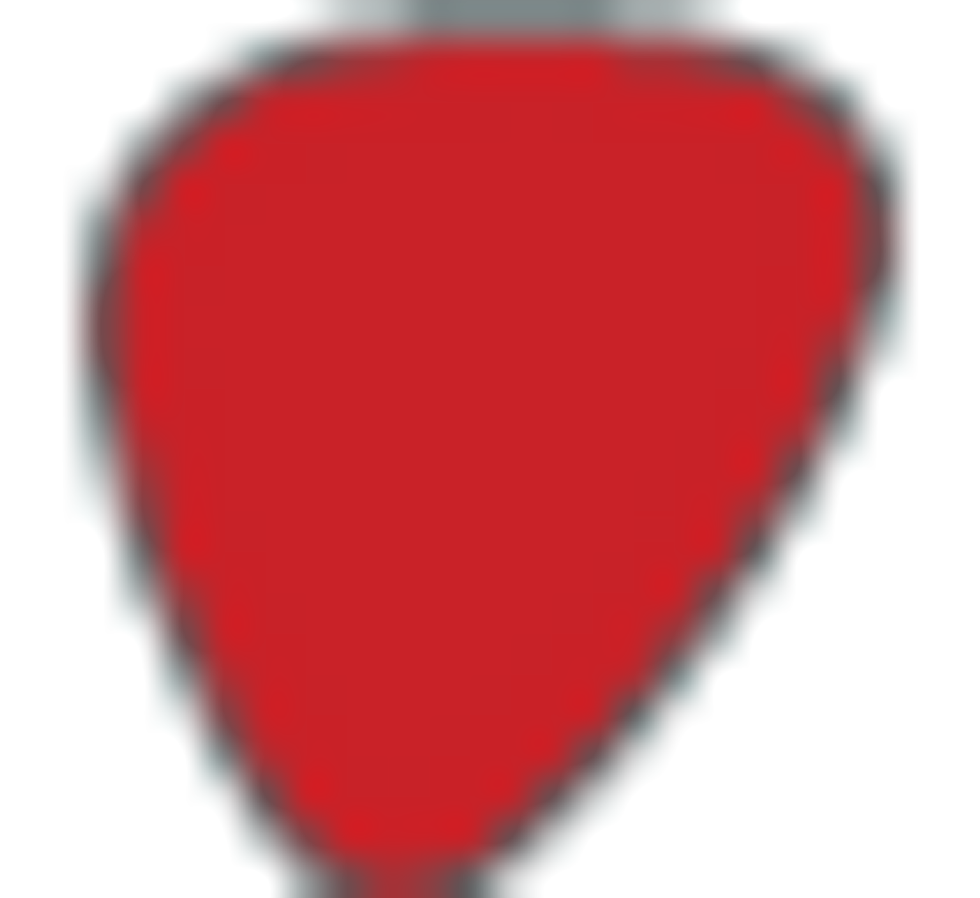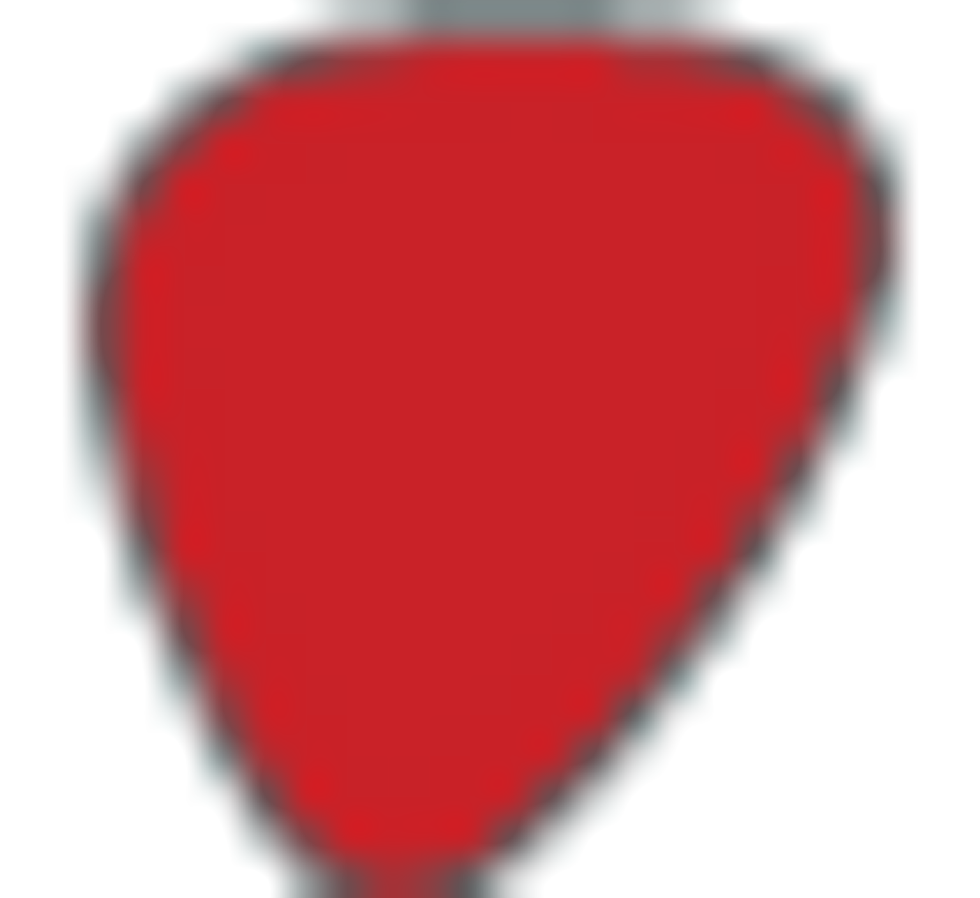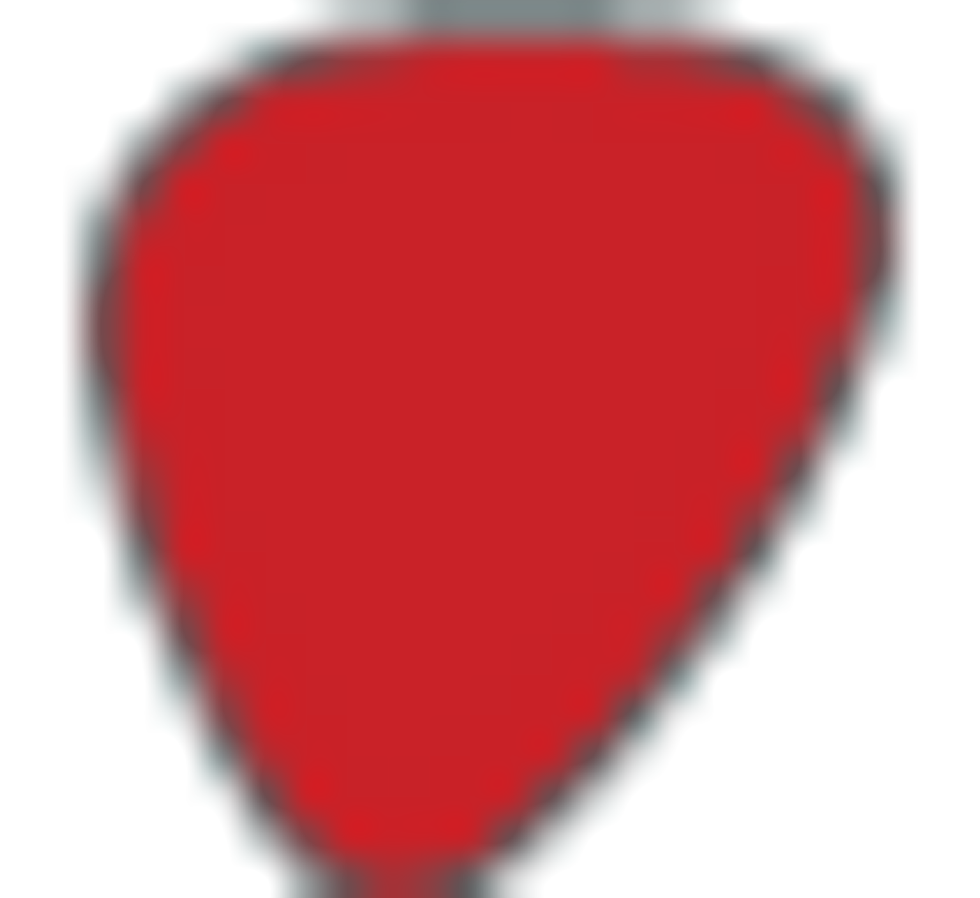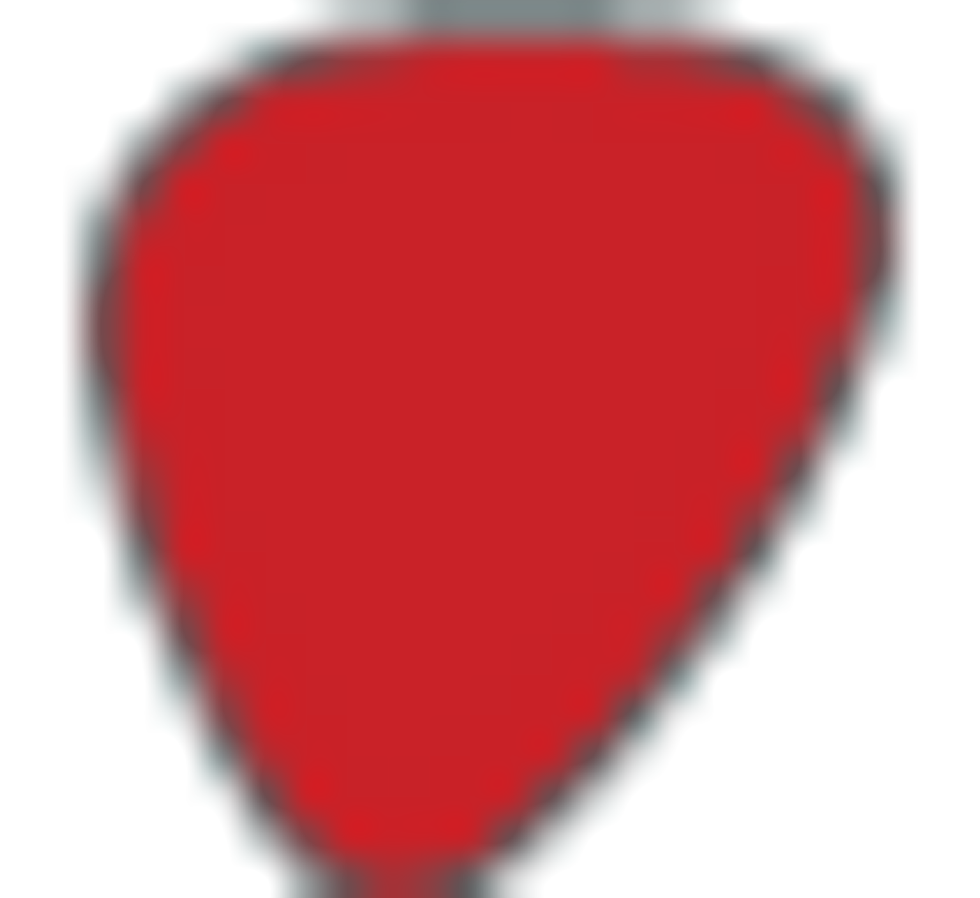 Value: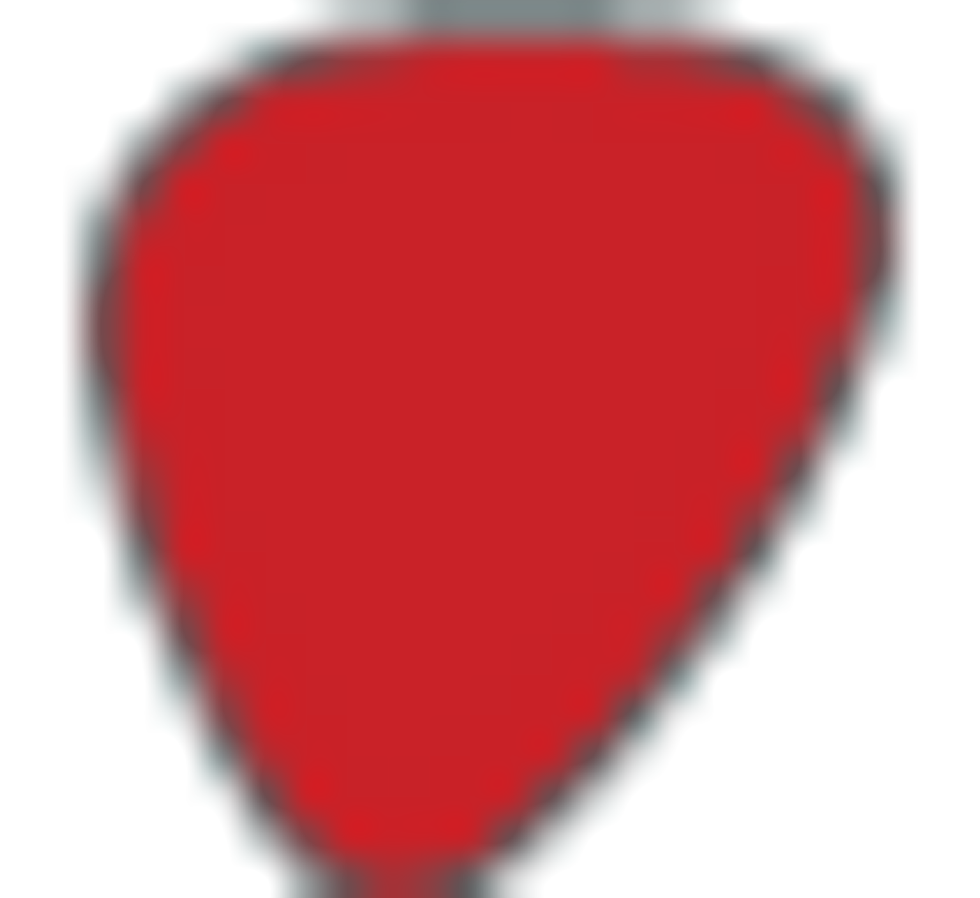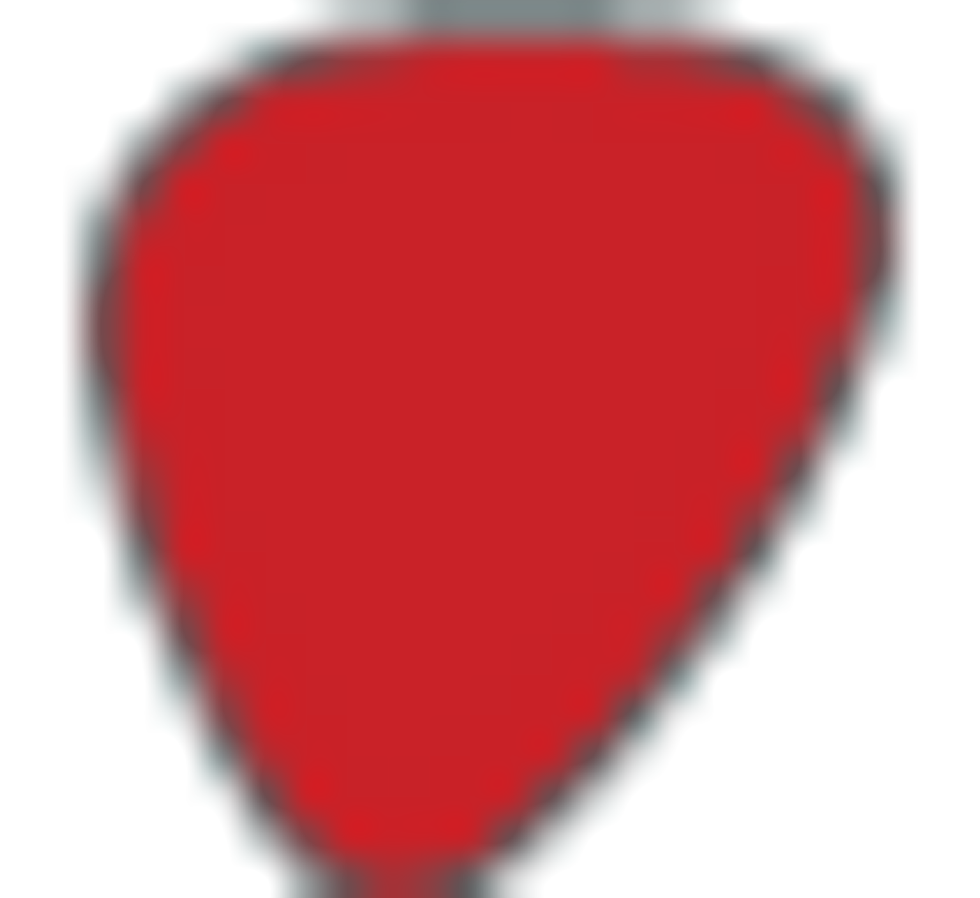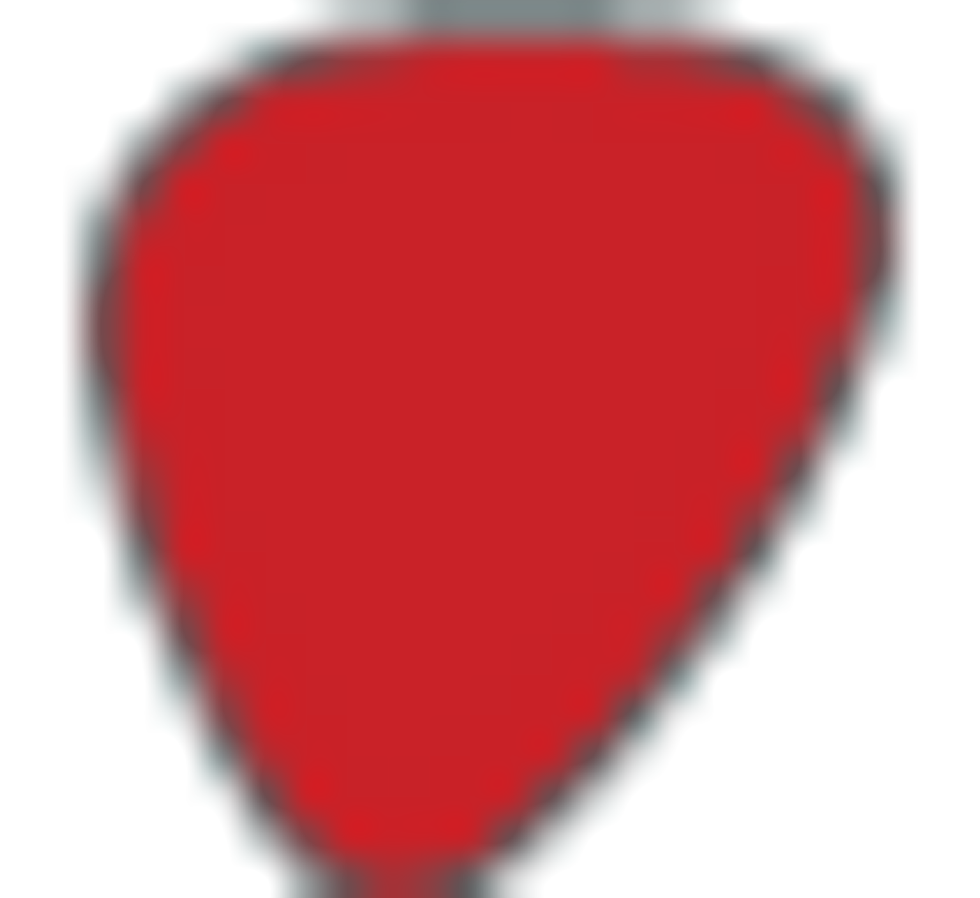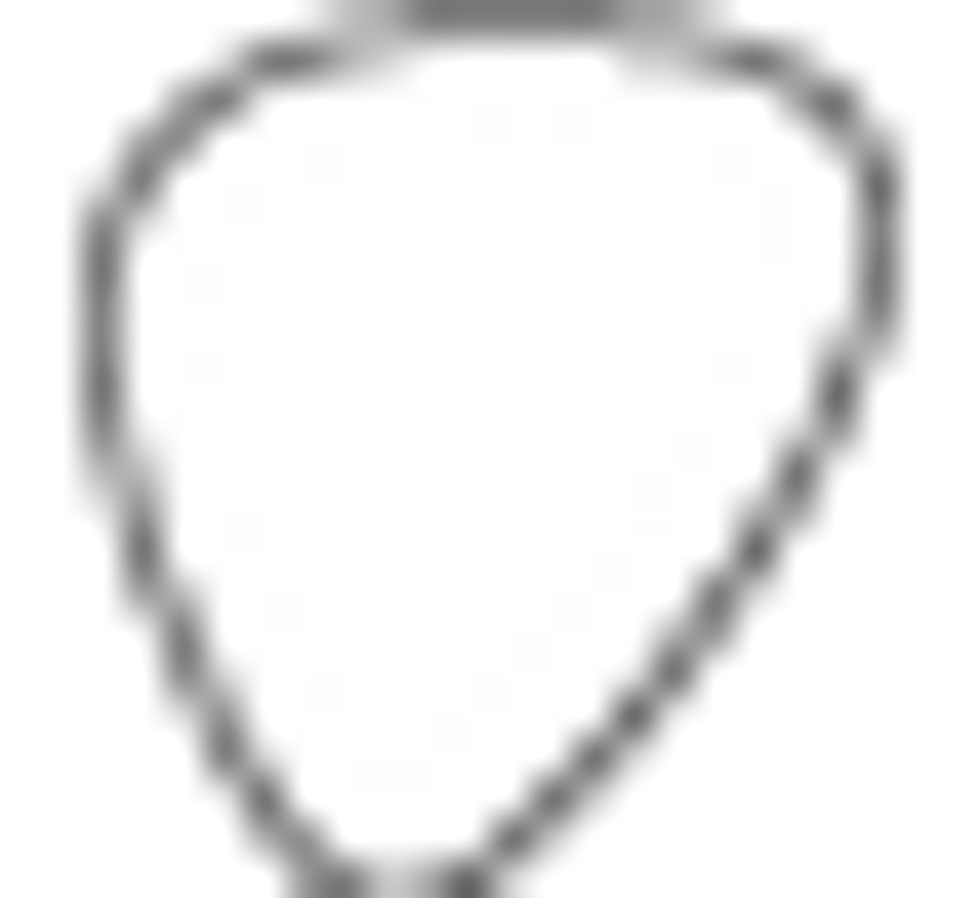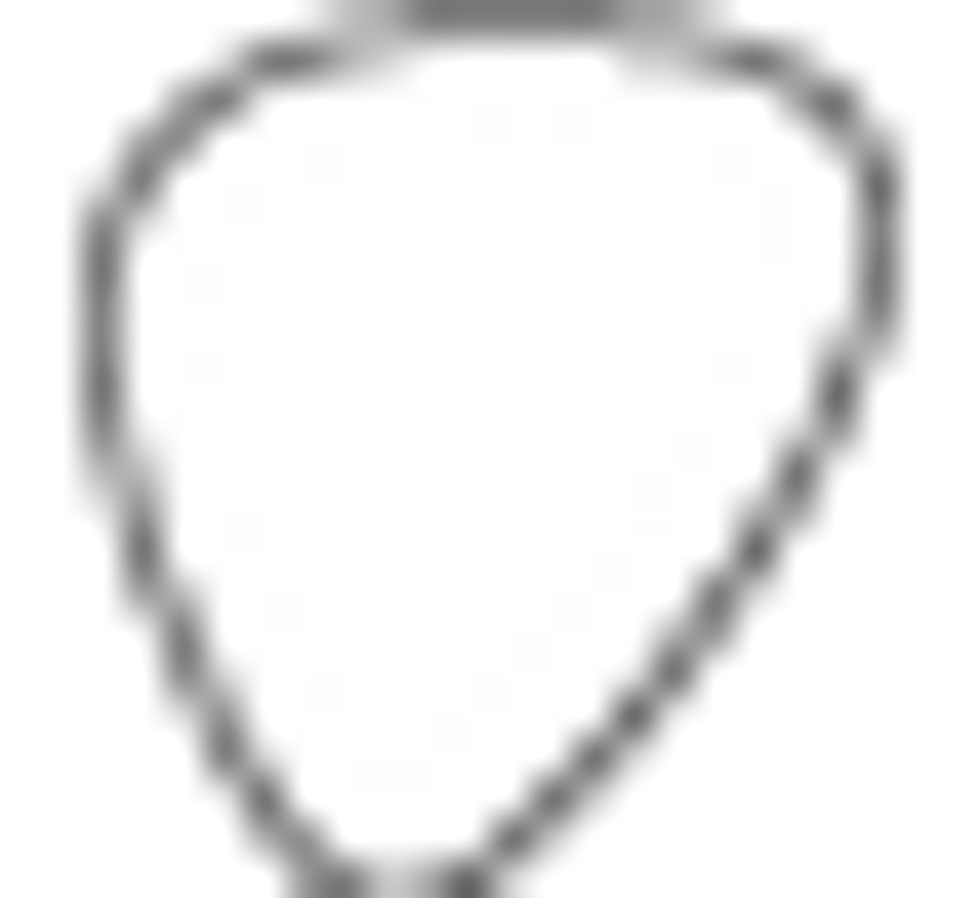 Street:
$2,500
Campbell American Guitars
campbellamerican.com
Fingerstyle blues and flatpicked lead lines both highlight how articulate the guitar can be—particularly in fingerstyle mode, where the guitar's voice is critical to overcoming the lack of attack. Flatpicking can make the Space Biscuit sound positively thick and creamy in the neck position, whether you're going for jazzy phrasings or, well, Cream-style Clapton-isms. With the Deluxe's reverb and tremolo way up and the bridge pickup engaged, Phrygian surf licks were cutting and defined without sounding the least bit shrill.
Moving between pickups highlights the somewhat unconventional control array. Players accustomed to the controls on a Les Paul or ES-335 might initially find it awkward that the Space Biscuit's volume and tone knobs are arranged in a single line, but it's logical and easy to navigate with a little practice. The only disadvantage might be that there's less flexibility to manipulate the aft-most controls with your pinky as you're picking. To be fair, this is a challenging technique on Gibsons, as well, but Space Biscuit players accustomed to the more expressive potential of a volume control may have to settle for a volume pedal.
The Verdict
While traditionalists might grapple unsuccessfully with warming to the Space Biscuit's space-age-gone-wild styling, they'll find that, at its core, this is a rock-solid instrument that can sound gloriously traditional when you want it to. It's beautifully playable and feels perfectly broken-in, right out of the case. At $2,500 (including hardshell case), it's a relative value for a handmade electric with a range of options that deviate from the same-old templates in rather spectacular fashion.