This take on the lesser-known but brawny-sounding Tone Bender Mk III inhabits a pretty unique expanse in the fuzz universe.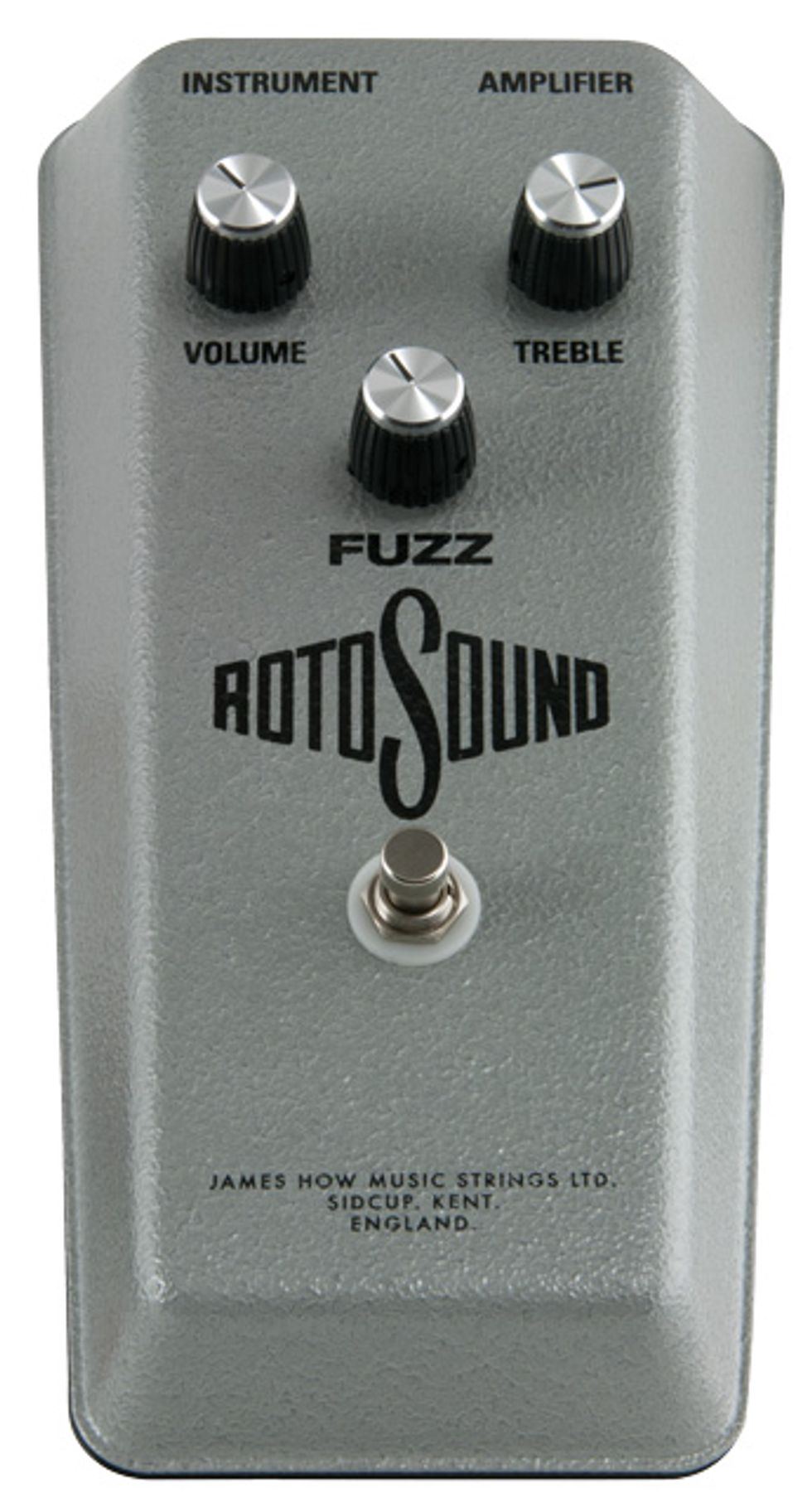 Few names have more renown for fuzz fiends than the Tone Bender. But getting to the essence of what a Tone Bender really is is a labyrinth that can claim the sanity of even seasoned fuzzologists. Different versions abound, rebranded specimens and copies lurk at every turn, and even within specific types, differing components can make individual units sound worlds apart.
That said, some basic guidelines serve stomp archeologists well when it comes to Tone Benders. For most, the guidelines that serve best are the five generations known as Mk I, 1.5, II, III and IV, but these classifications do little to establish which is the definitive Tone Bender. In fact, the multitude of variations underscores the fact that there's a Tone Bender for just about every player. Which leads us to the subject of this review—a boss-looking unit from Rotosound. The U.K.-built Rotosound Fuzz is clearly intended to make vintage-fuzz collectors twitch, and this take on the lesser-known but brawny-sounding Tone Bender Mk III inhabits a pretty unique expanse in the fuzz universe.
Her Majesty's Battleship Fuzz
Rotosound is best known as the string company that made Swinging London rumble. And when John Entwistle became an informal endorser in the mid '60s (The Who Sell Out had a faux Rotosound radio advert), the brand became the string of choice for English bassists. To expand brand reach and capitalize on the newfound cachet, Rotosound started dabbling in fuzz boxes, too.
The first was a version of Gary Hurst's Sola Sound Tone Bender Mk II, and it didn't sell especially well. Nor did the company's second fuzz—a rebranded version of the Tone Bender Mk III that's the model for our review pedal. In fact, both pedals might have faded into total obscurity were it not for a brief period in 1969 when Jimmy Page used the second-generation Rotosound fuzz (including for the performance on the French television program Tous en Scene shown on the 2003 DVD Led Zeppelin DVD).
If you're a stickler for pedalboard space conservation, you can stop reading this review right now: In authentic '60s style, the Fuzz is a beast—the size of wah, with a tapering profile like a less corpulent Vox or Sola Sound Mk II Tone bender or the Colorsound Mk III Tone Bender. Players who are less space conscious will likely think the Rotosound's battleship/tackle-box gray hammerite finish is a thing of beauty. And there are practical benefits to its size. For one, when you're stomping on it, you probably won't miss it (though the lack of an LED arguably offsets this advantage). But the real plus is that there's a lot of room to manipulate the volume, treble, and fuzz knobs with your feet, which is critical to making the most of the pedal's sonic potential.
… the Fuzz is articulate, warm, and violin-like—like a more white-hot version of Clapton's Cream-era woman tone.
Big, Bad, Boss Tones
The Rotosound is, in general, about as subtle as a revved-up GTO burning rubber through an intersection. With all three controls cranked and a Les Paul and a blackface Fender Tremolux at either end of the line, the Rotosound generates girthy, buzzing garage-psych fuzz on lower strings and biting higher notes that trade buzz for a spittier, more fractured rasp. A little less tone from the Rotosound goes a long way toward smoothing things out though, and a little less treble input from the Gibson massaged things even further.
The biggest payoff with the humbuckers comes when you use the neck pickup and roll back the guitar and Rotosound tone about two-thirds of the way. Here, the Fuzz is articulate, warm, and violin-like—like a more white-hot version of Clapton's Cream-era woman tone. Working the Rotosound's volume with your foot at these settings—particularly in conjunction with lazy, pitch-down bends—yields a subtle , almost phase-y swoosh that sounds amazing for leads up past the 3rd fret. Below there, things can get muddy fast. In most cases, though, retaining definition is simply a matter of rolling back your guitar's volume and increasing the Rotosound's tone a notch.
In general, single-coils fare better in terms of definition and control—particularly when it comes to chords. A Rickenbacker 330 generated the richest, most pleasingly growling first-position and power chords when all three Rotosound controls were cranked—a combination that will thrill freakbeat fans. Stratocasters sounded nearly as good with chords, coaxing defined and buzzing lead tones, though they tended to sound slightly more anemic and less capable of generating sustain.
Ratings
Pros: Authentic vintage-germanium fuzz tones. Beautifully built. Searing lead tones and rich, growling power-chord potency.
Cons: Could be more responsive to guitar-volume adjustments. Expensive.
Tones:


Ease of Use:


Build/Design:


Value:


Street: $299
rotosound.com
If there's a drawback to the Rotosound, it's that it isn't as responsive to changes in guitar-input volume as a Tone Bender Mk I or II. This could be attributable to the presence of the treble control, so it's a good thing that it's as rangy, versatile, and easy to manipulate as it is. The Rotosound isn't a high-gain fuzz, and like a lot of vintage and vintage-style germanium fuzzes, it works best with the volume dimed. And if you drop the treble control too much, you can lose the fuzz in a busy mix.
The Verdict
The Rotosound Fuzz isn't perfect for every rig—few '60s fuzzes were. But that's easy to forget in an age when Tone Bender, Fuzz Face, and Big Muff-style circuits are being refined with more gain and midrange control. It's also not the most versatile fuzz—even by Tone Bender standards. But when the Rotosound is dialed in and paired with the right rig (humbuckers and 12" speakers are a nice fit), it will growl, snarl, and sing with a feral, late-'60s/early-'70s fuzz attitude.
Because of its size, I used the Fuzz in very streamlined rigs. But in doing so I was reminded of the thrilling variety of tones available through crafty use of your guitar's controls, picking dynamics, and a toe on any of the Rotosound's responsive knobs. Team this pedal up with a good analog delay and a wah, and you have just about every tone a '60s- or '70s-geared rocker could ever need.
Watch our video review:
One of their most recent offerings, the Meaden bass (named after '60s British mod icon Peter Meaden), is a fine example of familiar, new, and vintage—all rolled into one.
The term "doctor/lawyer instrument" is often used to describe a bass or guitar sporting a price tag that only a doctor or lawyer could afford without prompting massive overdraft fees, calls from debtors, and possibly threats of bodily harm (or worse) from significant others. In other words, they're effectively out of reach for the average working musician. It might follow logically that a doctor who designs and produces instruments himself would put out similarly impractical instruments, but in the case of Nashville's Waterstone Guitars and Dr. Robert J. Singer, M.D., the results are quality instruments at a relatively affordable price.
Waterstone was born out of passion and a simple idea. Armed with a pencil and butcher paper at his kitchen table, Singer (an avid guitar collector with roughly 85 in his personal collection) began sketching what would become the first designs for Waterstone—the culmination of his lifelong interest in music, art, design, and, of course, guitars. The young company's instruments have already found their way into the hands of artists such as Cheap Trick's Tom Petersson, Vince Gill, and Alan Jackson. One of their most recent offerings, the Meaden bass (named after '60s British mod icon Peter Meaden), is a fine example of familiar, new, and vintage—all rolled into one. Here we take a look at the fretless Meaden FL.
Mod and Proud
Despite what I said above, the Meaden is, dare I say, an elegant bass. When first inspecting it after opening the huge case (storing it in an overhead compartment is not going to happen), I was struck by its classic look. The teardrop soundhole opposite the eye-catching gold pickguard gives it a sleek, Euro feel. I would have preferred chicken-head or more vintage-styled knobs, given the Meaden's old-school vibe, but that's an easy aftermarket fix for purists. The off-white body, neck, and headstock binding has a checkerboard pattern similar to the trim on a London policeman's hat and, while the look of the bridge and tailpiece takes you back 50 years, the setup felt solid and reliable—unlike back in the day when similar-style bridges felt like they were going to fling off the instrument with any degree of aggressive play.
The body and neck of the Meaden are both constructed from maple, and the size of the instrument echoes the dimensions of other hollowbody basses of the past. So if you're a fan of that, it'll fall right in your wheelhouse. Our review model was finished in stunning high-gloss black, but I should add that I noticed a small splattering of paint when I gazed in the soundhole. Though disappointing, it had no effect on playability or tone.
If you're an experienced fretless player and aren't intimidated by the idea of taking only a fretless bass to your next cover gig, the tones from the Meaden FL could probably carry the whole load.

Gliss and That
For a larger-bodied bass, the Meaden FL felt very comfortable in sitting position. But, like many hollowbody basses of this style, there was some neck diving once I stood and wore the bass on a strap.
The set neck is finished to match the body, so fretless players looking for a natural-wood, pseudo-upright feel are going to miss that. It shouldn't be a deal breaker, however, and as I got to know the instrument a bit more while playing unplugged, the neck actually began to feel more "mature." The unplugged tones sang with the swell and resonance of a classic fretless, although the growl sounded slightly midrange-y.
Ratings
Pros:
Budget-friendly entrance to the fretless world. Nice
playability. Classy tones. Great looks.
Cons:
Factory setup was a bit sloppy.
Tones:


Playability/Ease of Use:


Build/Design:


Value:


Street:
$679
Company
waterstoneguitars.com
To test the plugged-in tones, I ran the Meaden through an Eden WT550 Traveler head and 610XLT cabinet. Right out of the gate, I was impressed with the deep, lush tones of the passive humbuckers. I love that Waterstone stayed away from getting cute with a piezo or active pickups. As I dug in, the 32"-scale rosewood fingerboard felt even and smooth up until the 12th fret, but from there on up the neck humbucker interfered with the 4th string, thus stifling efforts to unleash my inner Michael Manring. At that point, I lowered the pickup with a couple of turns of a Phillips screwdriver and was soon back in business.
With the 3-way pickup selector in the middle position, the Meaden FL's tone was slightly throaty—true to its hollow nature—but it was also rich and smooth, without being bite-y in the upper registers. I got a more traditional fretless sound by switching to the bridge pickup, which had more presence without being overbearing. For soloing, this is your setting. And by switching to the neck pickup only, I got a deeper, slightly more aggressive kick that would be apt for a variety of rock settings. If you're an experienced fretless player and aren't intimidated by the idea of taking only a fretless bass to your next cover gig, the tones from the Meaden FL could probably carry the whole load.
The Verdict
By introducing a fretless version of the Meaden, Dr. Singer and his team have made a budget-friendly bass with a '60s vibe even cooler. Waterstone Guitars may be a small company, but it has some big ideas. The Meaden FL exemplifies how Waterstone gives stylistic nods to the past while keeping a keen eye to the future. To that end, the FL is a classy, nicely toned, functional tool that constitutes an affordable entry into the world of fretless. Whether or not you were around in the '60s, this bass will afford you the opportunity to pull on your winklepickers and slide around on a bass that, playability-wise, competes with other fretless basses in this price range, but could probably win out just by sitting there and looking so hip. Then again, wasn't that what the mod movement was all about?
With the Airline Espanada, Eastwood has delivered a great-playing hollowbody that brims with vintage authenticity, even if it doesn't deliver all of the mojo of the original.
The 1950s may have witnessed the rise of the solidbody, but hollowbodies ruled the decade. Some of rock 'n' roll's greatest vanguards are synonymous with archtops and hollowbodies: Scotty Moore backed Elvis Presley on a Gibson ES-295, Chuck Berry reeled and rocked with an ES-350, and rockabilly pioneer Eddie Cochran wielded a Gretsch 6120. But as cool as they looked, those instruments were out of reach for most burgeoning rockers. The Harmony Company—the largest musical-instrument maker in the United States at the time—did a remarkable job of filling the void with affordable hollow and semihollow guitars like the Meteor, Rocket, and others that, over the next six decades, would propel everything from the Rolling Stones' salvos to Dan Auerbach's fuzz riffs. That enduring appeal has made Harmony guitars (and those they built for companies like Kay, Airline, and Silvertone) the subject of collector affections.
The H63 Espanada is among the rarest and most coveted of Harmony instruments, drawing auction bids in the thousands of dollars. So it was a logical subject for reinterpretation (or reissue, depending on how liberally you define such terms) by Eastwood, which has been revisiting oddball guitar designs since 2001. In tackling one of Harmony's most elegant designs, Eastwood has delivered a great-playing hollowbody that brims with vintage authenticity, even if it doesn't deliver all of the mojo of the original.
Streamlined Reinterpretation
Like the original, the Eastwood Airline Espanada features a hollow 16-inch body with a Venetian cutaway. The top and back are made from laminated maple, the sides from laminated mahogany, and the set-neck is solid maple with a rosewood fretboard. The Fender-like 25 1/2" scale (just a hair longer than the original) and Gibson-ish 1.6875" nut make for a comfortable, spacious-feeling neck that works well for complex chords.
Many of the design details that endeared the Espenada to collectors remain intact, including the black glossy finish, white binding and pickup rings, diamond-shaped toggle plate, and cupcake-style knobs. The pickguard retains the original's shape but is spruced up a touch with a black pinstripe and the Airline coat-of-arms logo. Eastwood happily deviated from tradition when it came to several critical pieces of hardware: Instead of an unreliable wooden bridge, the Espanada features a TonePros Tune-o-matic-style bridge, and it's also outfitted with modern Grover-style tuners. Vintage-spec sticklers might argue that vintage-style, open-geared tuners with smaller buttons would look a bit more authentic and not add significantly to the bottom line. They may also wish Eastwood had reproduced the original harp-style tailpiece instead of throwing on a conventional trapeze, but it's likely the latter would have been prohibitively expensive.
The Espanada is built well where it counts, but it could use more attention to detail in a few areas. The finish is irregular in spots, especially around the f-holes. Similarly, the plastic parts—especially the pickguard—are not as neatly cut as one would expect them to be. And inside the guitar there's sawdust left over from the manufacturing process.
To be fair, original Harmony guitars were far from impeccably built—you still see sawdust inside some originals!—but we've grown accustomed to improved quality on imported guitars. Given both the Espanada's $999 price tag and the quality work we usually see from Eastwood, it would be nice to see tighter quality control.
Dressed up Like a Player
Eastwood describes the Espanada as a light guitar, but at 7.3 pounds (which might be light for some solidbodies) it isn't exactly featherweight. It is, however, well balanced and very comfortable to play either seated or standing. The neck feels great—neither too skimpy nor too ample—and the action is sleek and easy right out of the case. It's easy to zip around on the neck playing single-note lines and barre chords alike, which is something you can't say about all vintage Harmony instruments of this type. But though it's outfitted with fairly light D'Addario .010s, the Espanada (like many big hollowbodies) isn't an instrument that's conducive to deep string bending.
Ratings
Pros:
great playability and tones in a guitar that's dressed to the nines.
Cons:
Craftsmanship should be much better at this price.
Tones: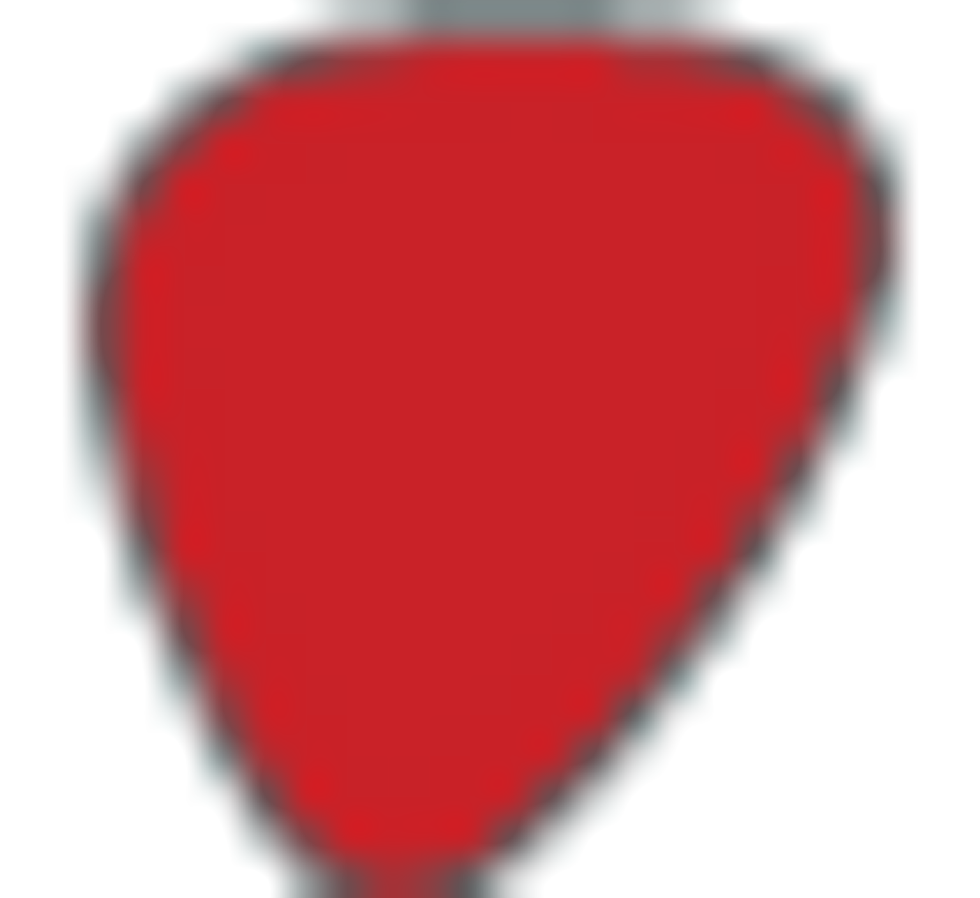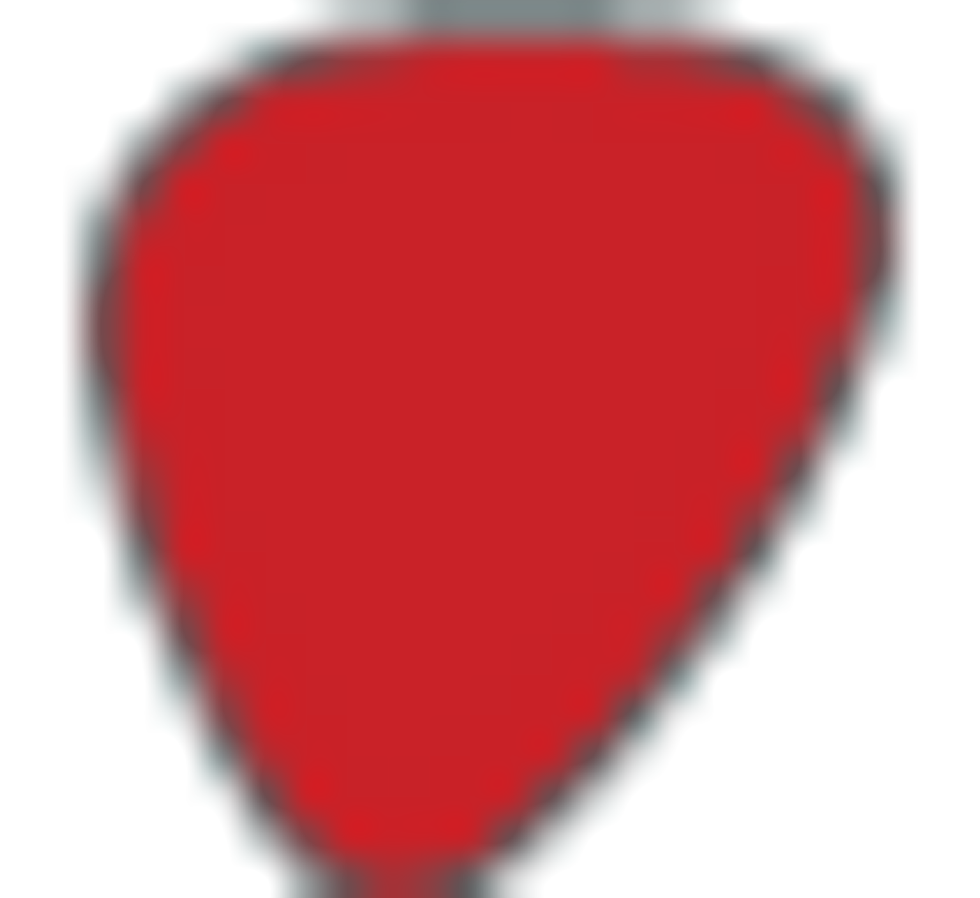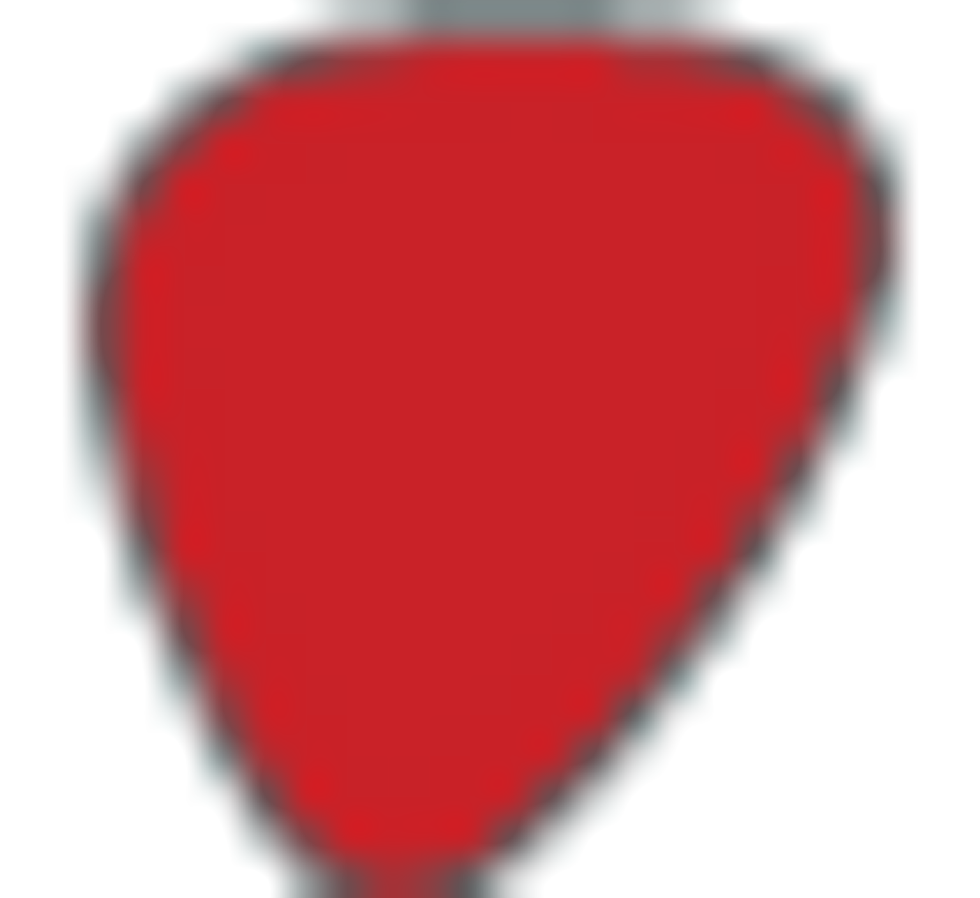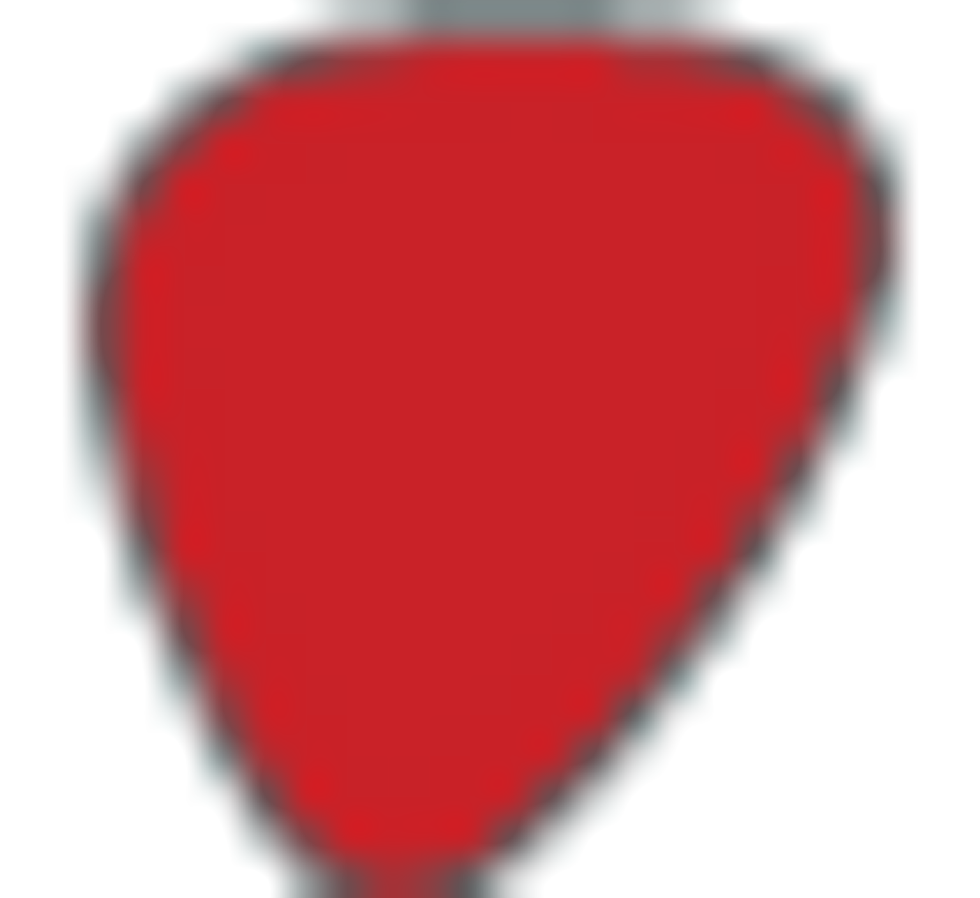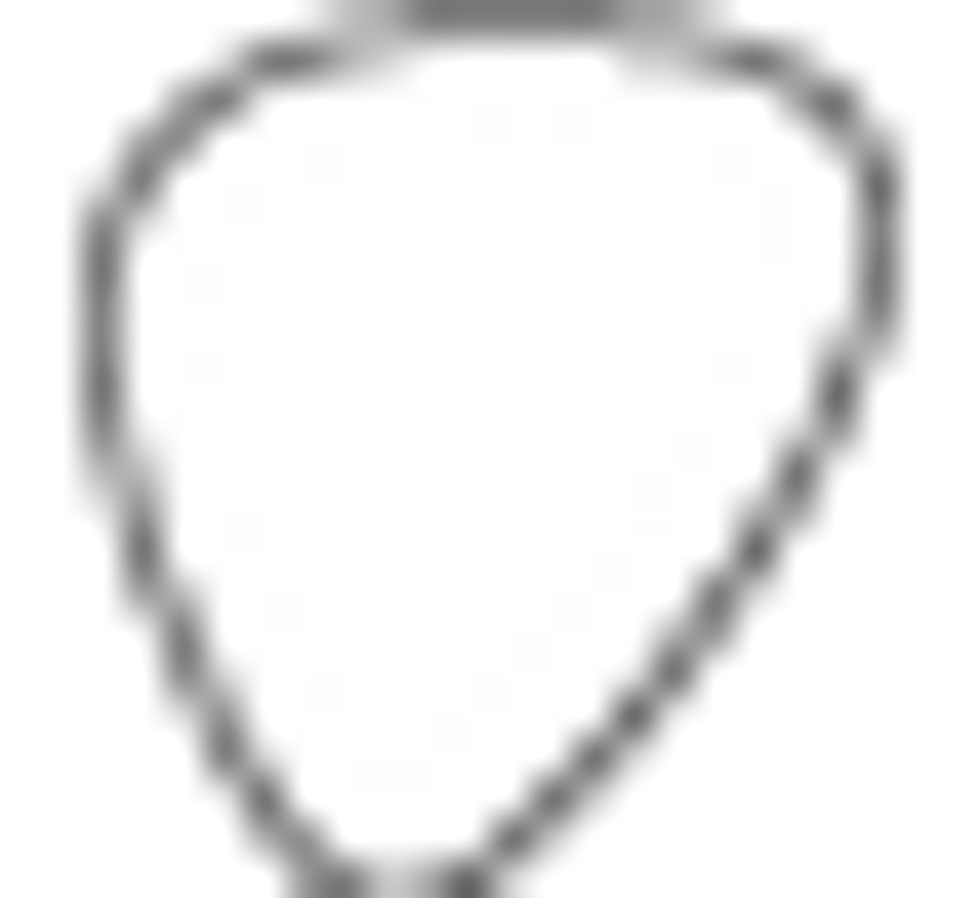 Playability: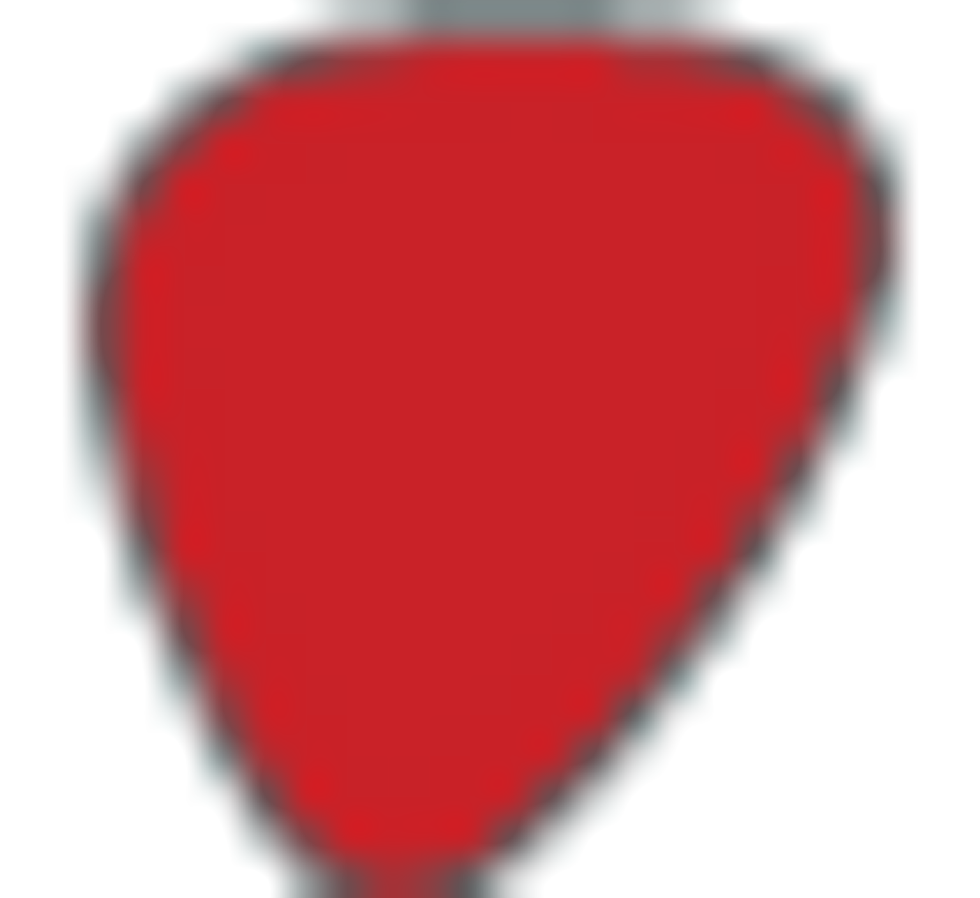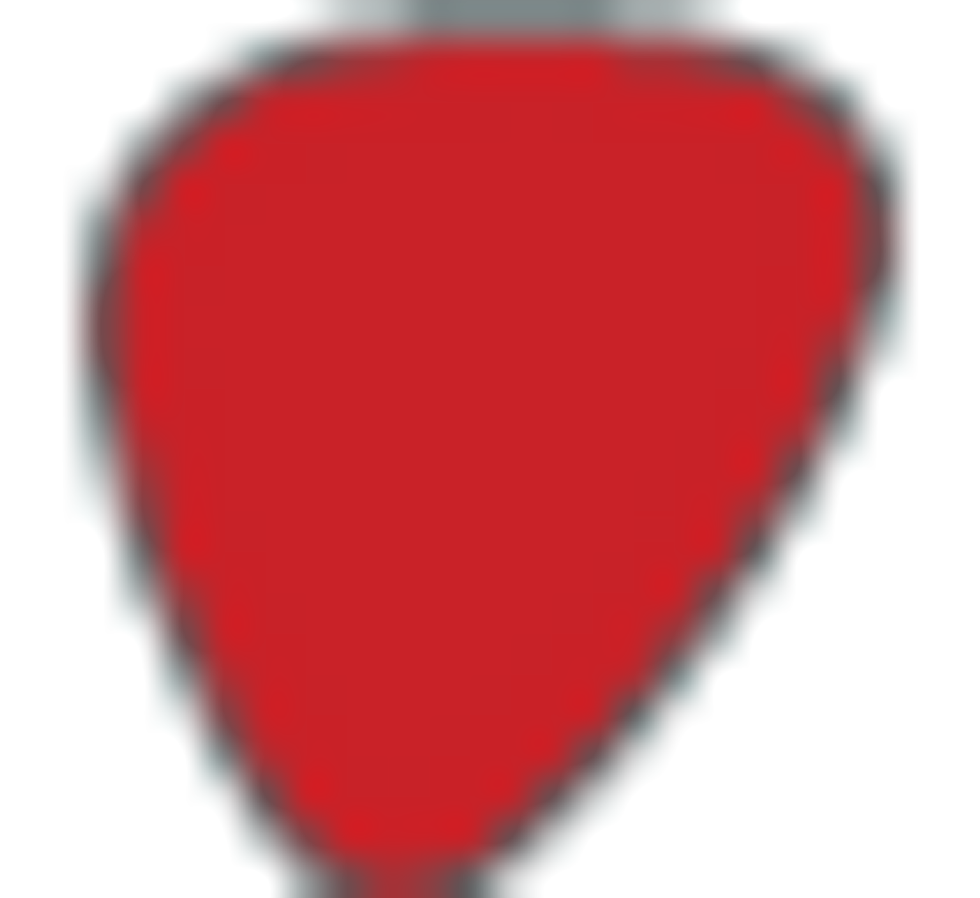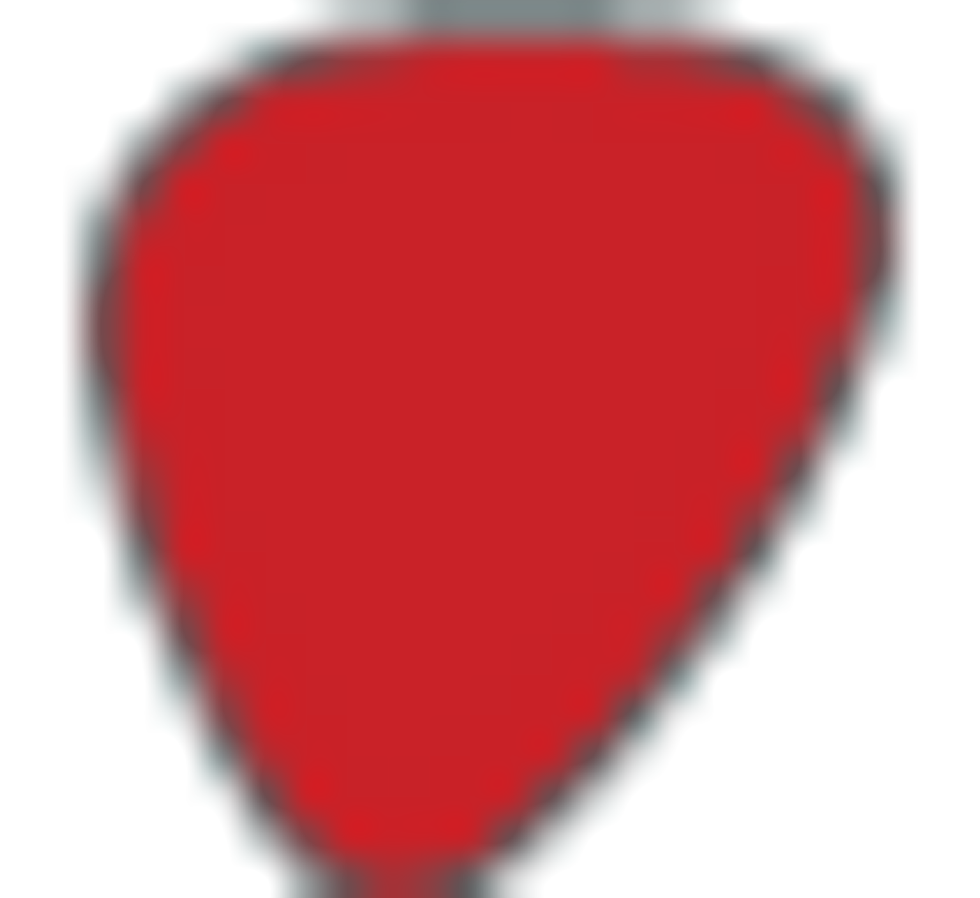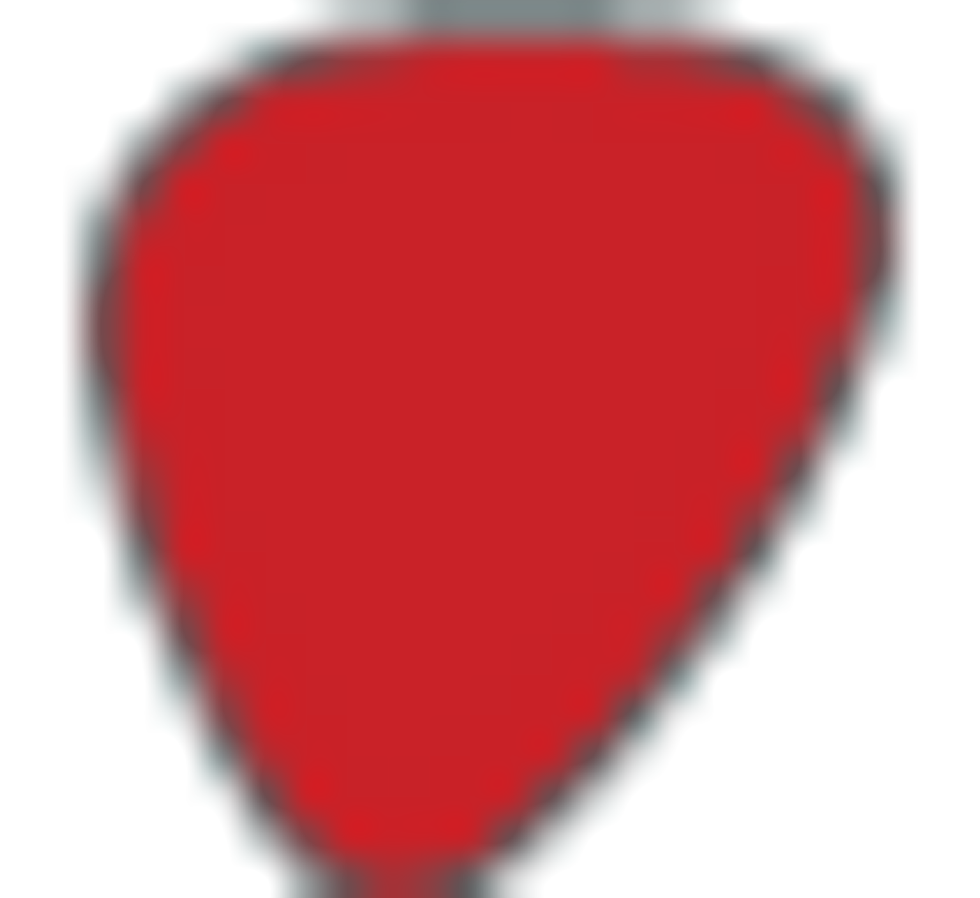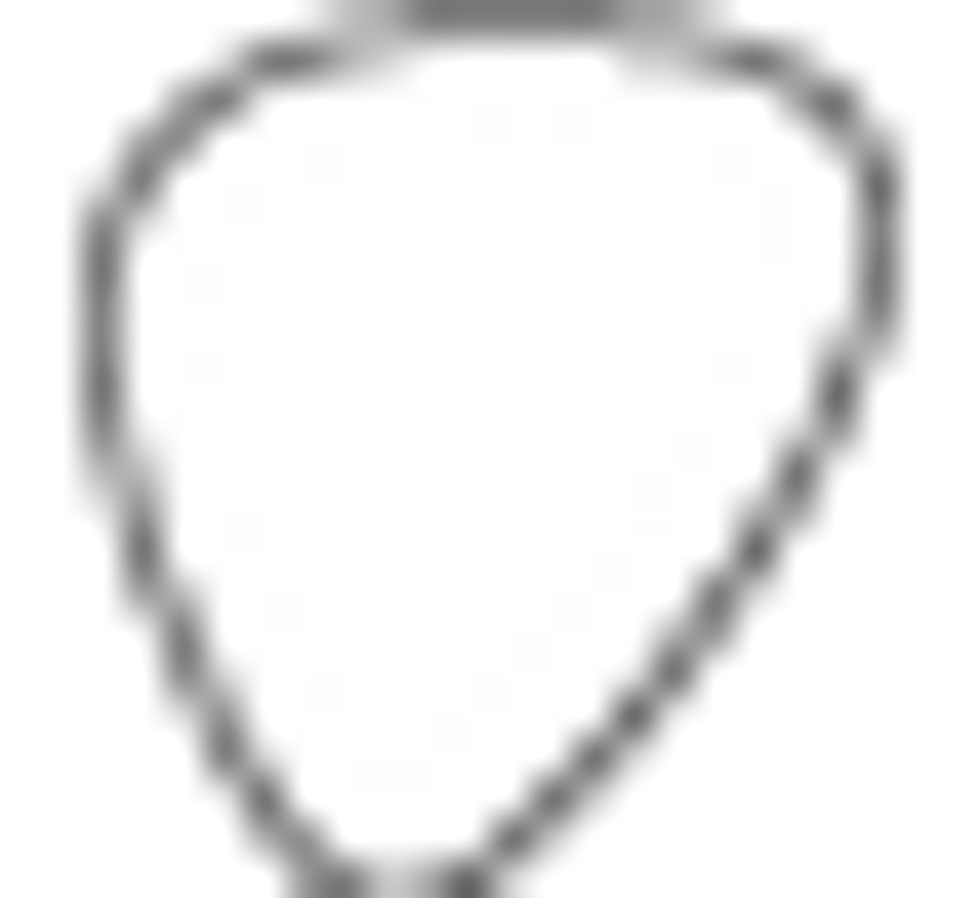 Build: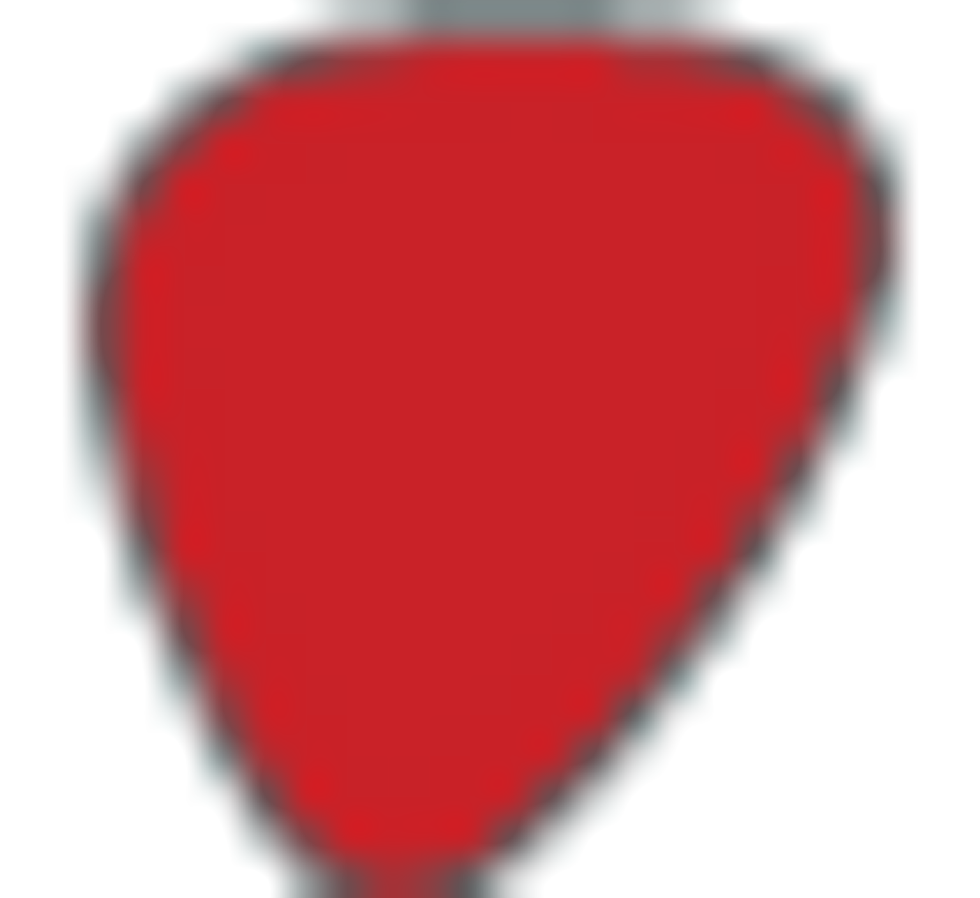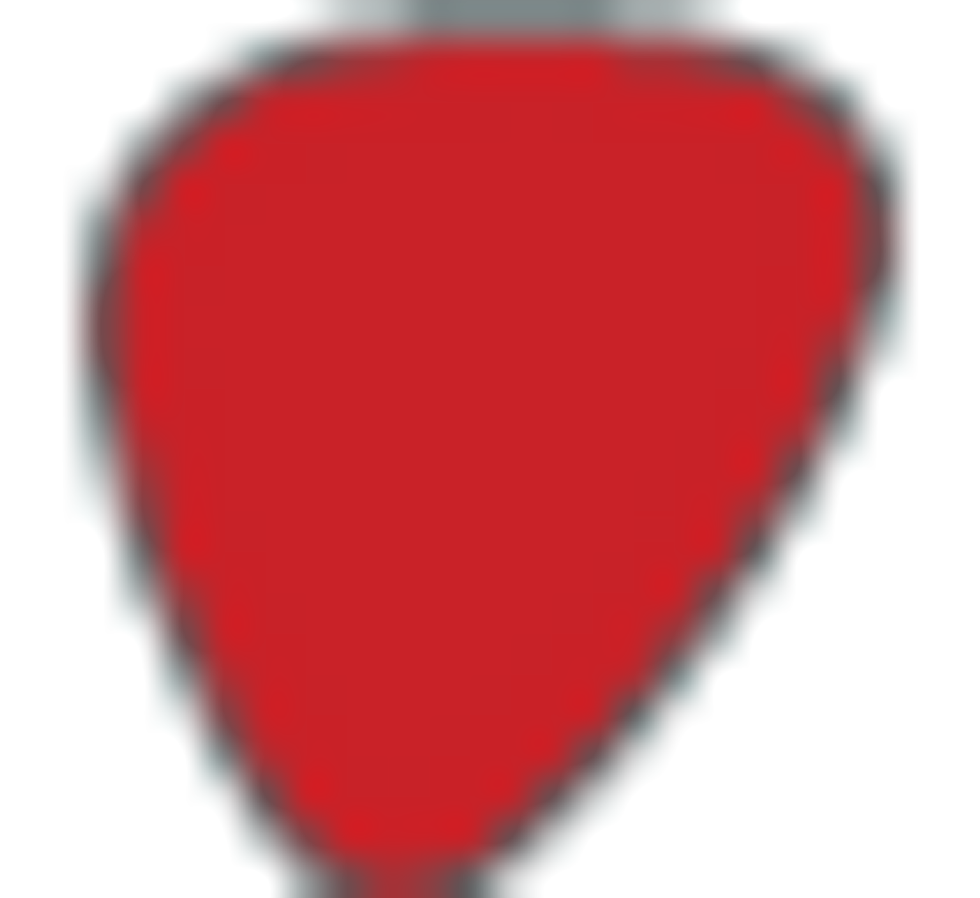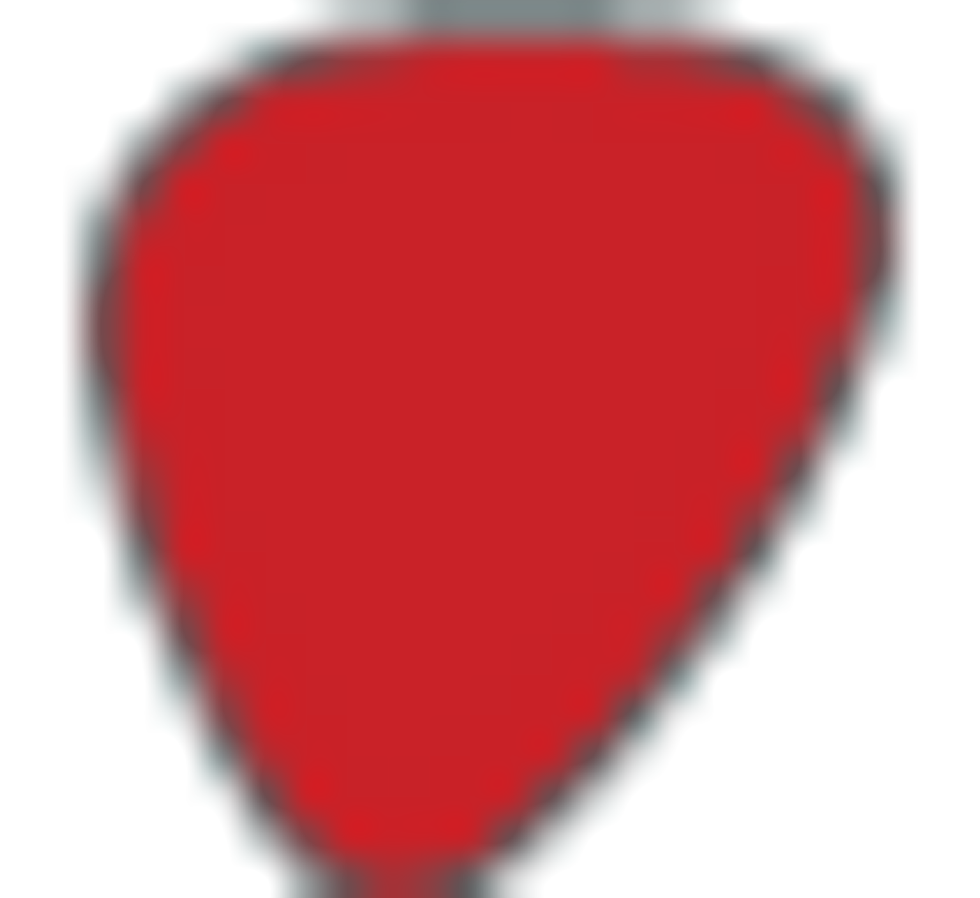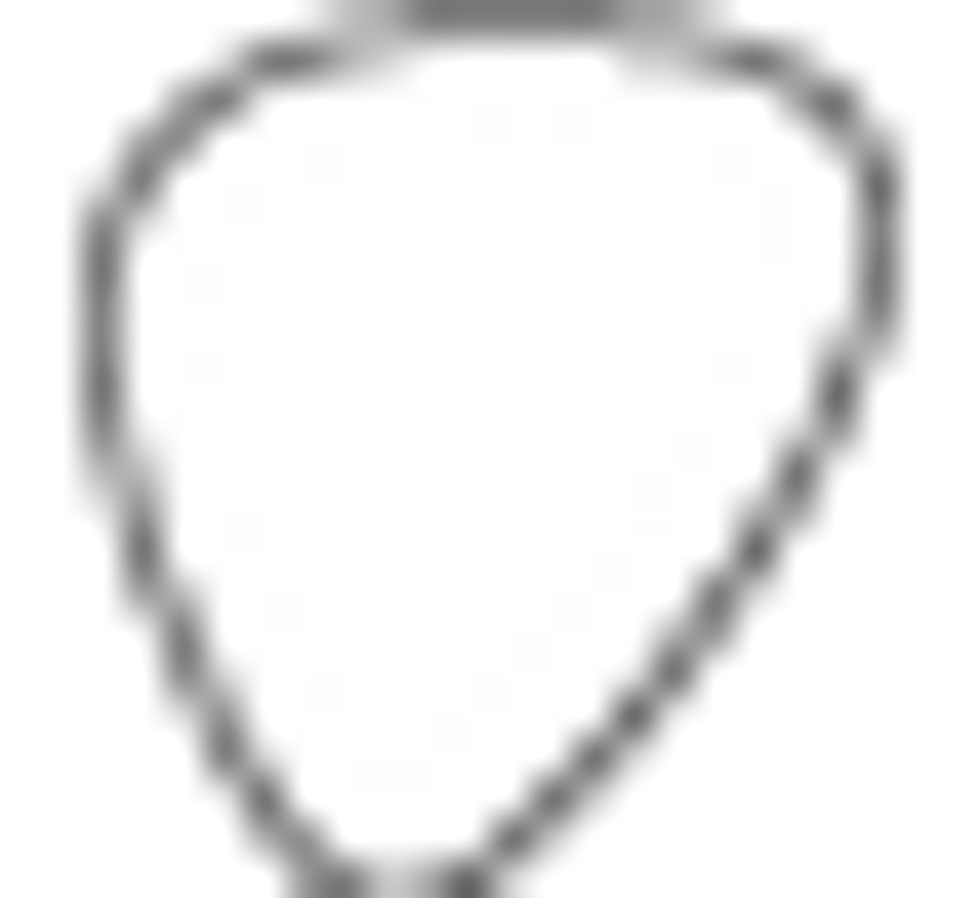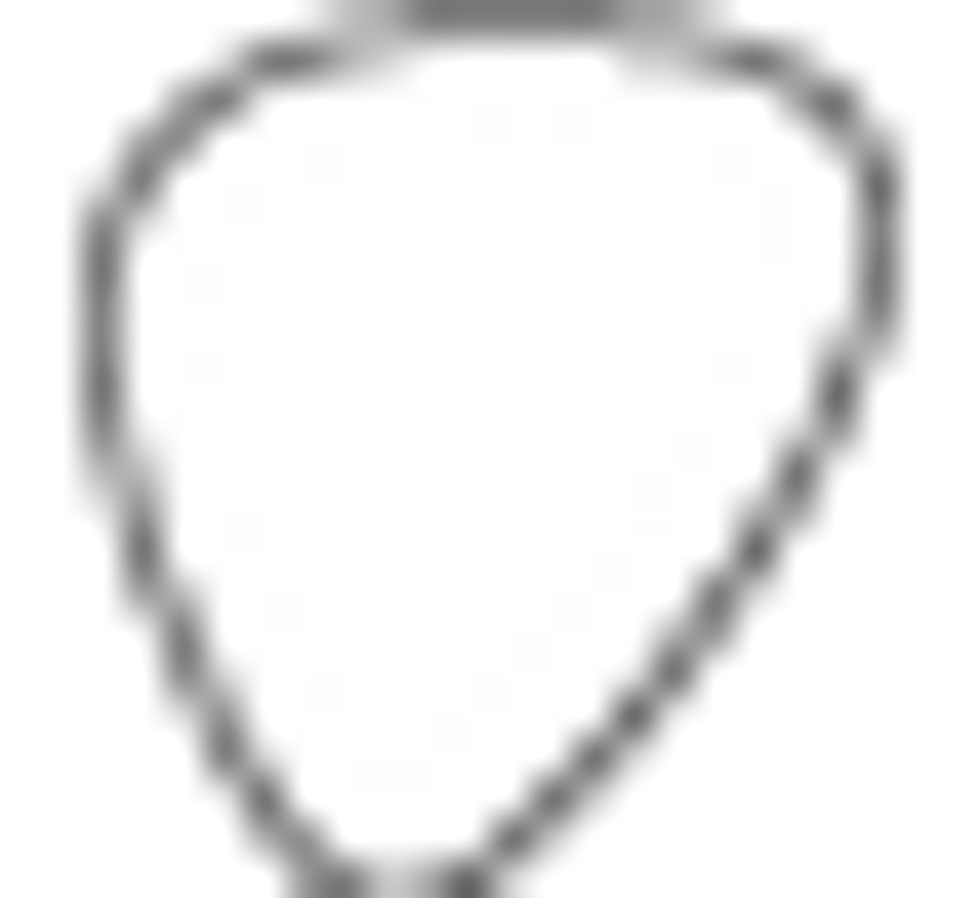 Value: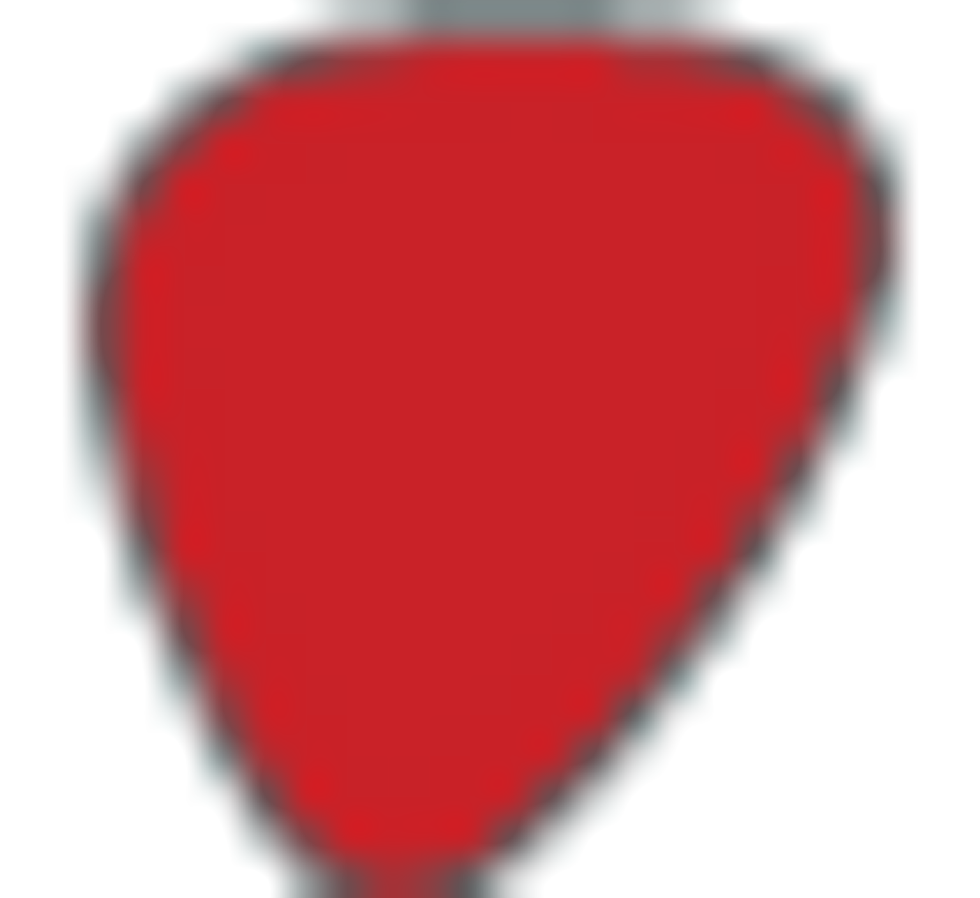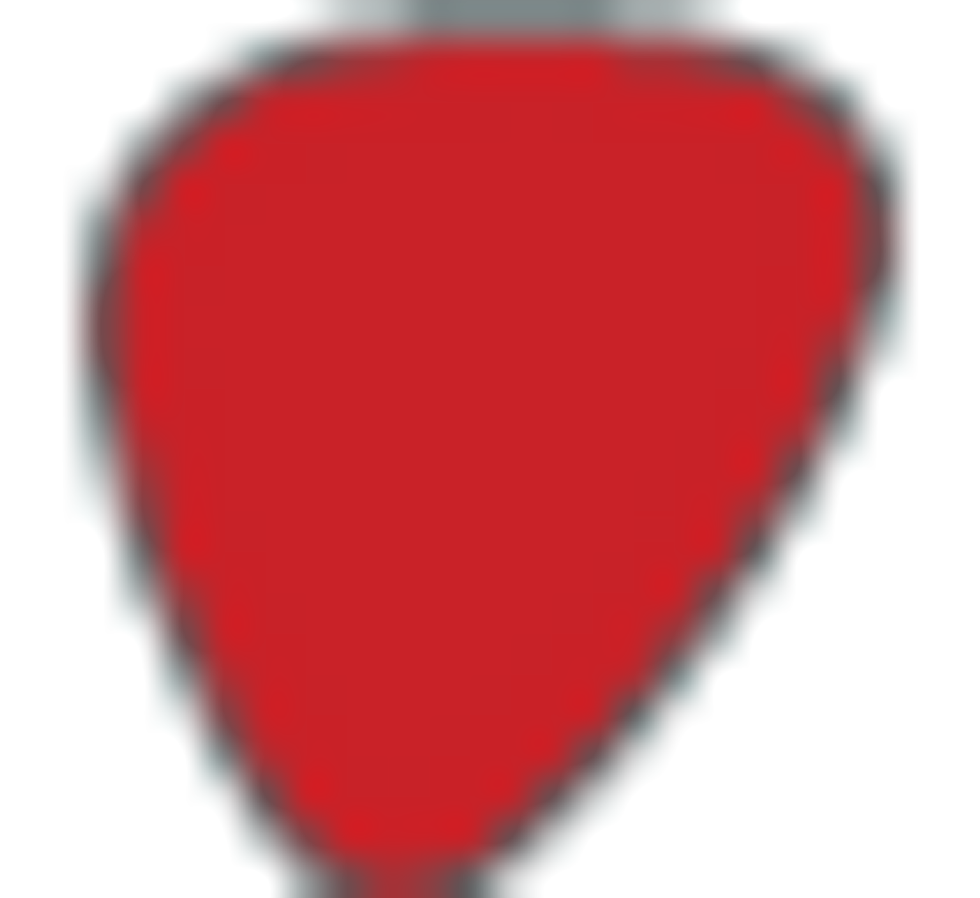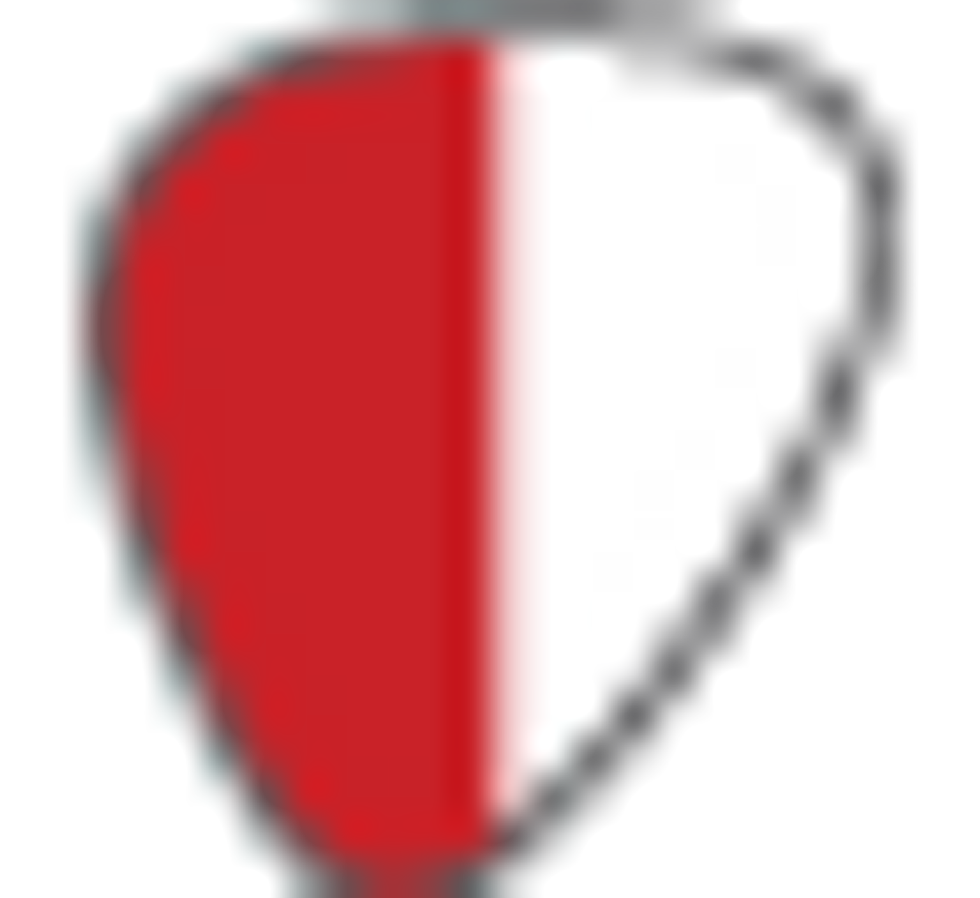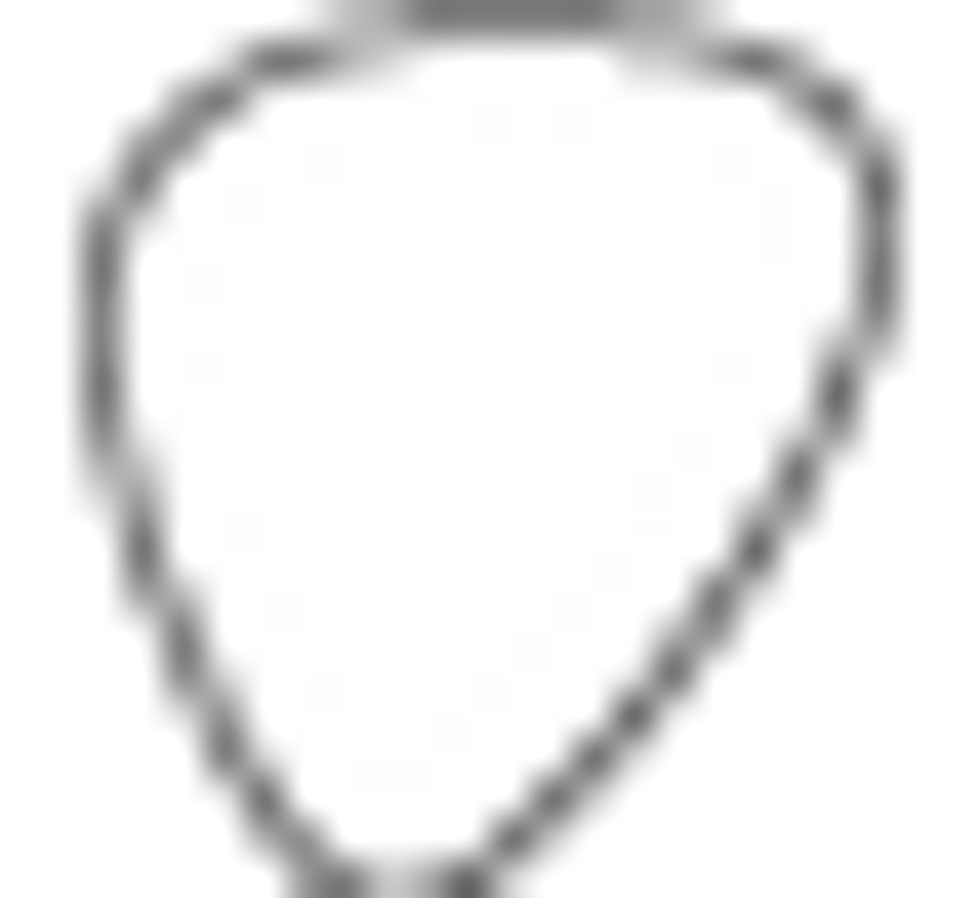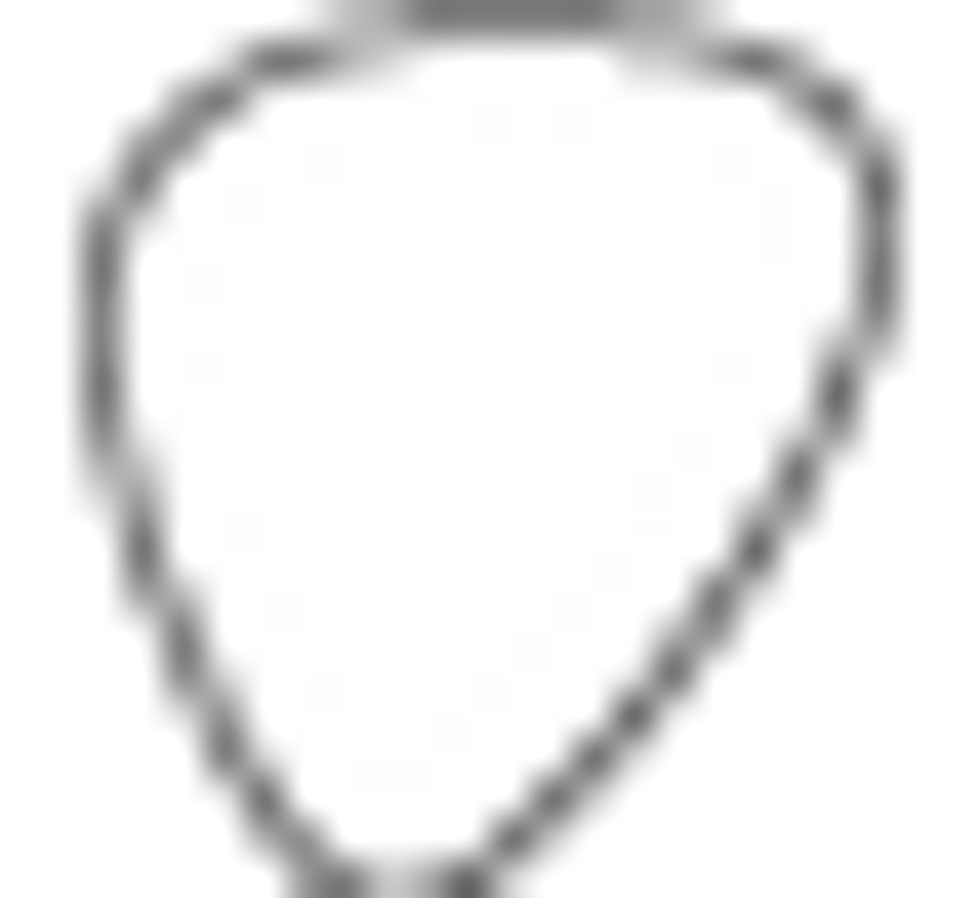 Street:
$999
Eastwood Guitars
eastwoodguitars.com
Plugged into a Fender Deluxe Reverb, the high-output P-90-style pickups sound great. The guitar has a robust, transparent voice with excellent clarity and fairly uniform note-to-note output. The bridge pickup's tone can be quite aggressive and responds well to everything from a hot, hybrid-picked rockabilly solo to punk-rock downstroked eighth-notes.
The neck pickup is a bit more subdued and lends itself nicely to jazz explorations. It's easy to dial in a warm but cutting tone for single-note lines in a Grant Green mold, or something darker for chord-melody-style work in the manner of Joe Pass or Wes Montgomery. In any of these styles, it's a very fun and responsive guitar to play.
The Verdict
The Eastwood Airline Espanada is based on a sound premise—to build a new guitar with the playability and quality of a good modern instrument and the appealing aesthetic of a vibey vintage specimen. Eastwood falls short of this goal on a few counts—mostly cosmetic— and some of the cool and unusual details found on the original were too hard to include without making the guitar too expensive.
The upside is tone and playability. On both counts, the Espanada is a fine performer, and roots-rock players, punks, rockabilly cats, and country and jump-blues players will all be hard-pressed to find a hollowbody that can deliver this combination of faithful vintage aura, sounds, and smooth playability.
Watch our video demo: