AMPED 3 is a 100 Watt high gain, multi-channel pedal power amplifier with user storable presets along with built-in Boost and Reverb.
Blackstar has announced its brand new AMPED 3. AMPED is designed to deliver the tone and feel of a traditional high-gain valve amp. Users can store their favorite Clean, Crunch, and OD tones as presets directly from the unit itself. It features an intricately modeled Reverb with 'freeze' functionality along with built-in Boost that can be set to Pre or Post. You can use it to power a cabinet, go direct or connect to the front end of a traditional amp, ensuring you can take your sound with you anywhere. Power reduction down to 1W and USB-C connectivity means it's equally at home in the studio or the stage.
AMPED 3 also incorporates Blackstar's redeemed CabRig technology allowing you to go directly into headphones, front of house, an interface, or directly to your computer without the need for a cabinet. CabRig features hundreds of different cabinet, mic, mic placement, and room combinations allowing you to get The Sound In Your Head when going direct.
Designed by Dept. 10 – the Blackstar R&D team responsible for blue sky innovation and design. This team of engineers are all musicians themselves and are constantly researching new ideas to help create your perfect tone. The unique power amplifier design uses current feedback which mimics a valve amplifiers interaction with a speaker cabinet. This very high headroom design delivers the thump and presence of a valve amp with 100W power into any speaker cabinet at 8 or 16 ohms.
AMPED3 Amp Pedal
Blackstar
Going from one speaker to two can add depth, dimension, and punch. Here are 10 from across the stylistic spectrum.
Zilla Fatboy 2x12
This oversized closed-back 2x12 aims to emulate the response of a 4x12 with added low-end punch and can be preloaded with a handful of different speaker options.
Starts at $432 street
zillacabs.com
Blackstar St. James 212VOC
This newly designed cab is up to 35 percent lighter than a normal 2x12 set up. It also has a removable rear panel and comes loaded with Celestion Zephyr speakers.
$749 street
Mesa/Boogie Rectifier Compact 2x12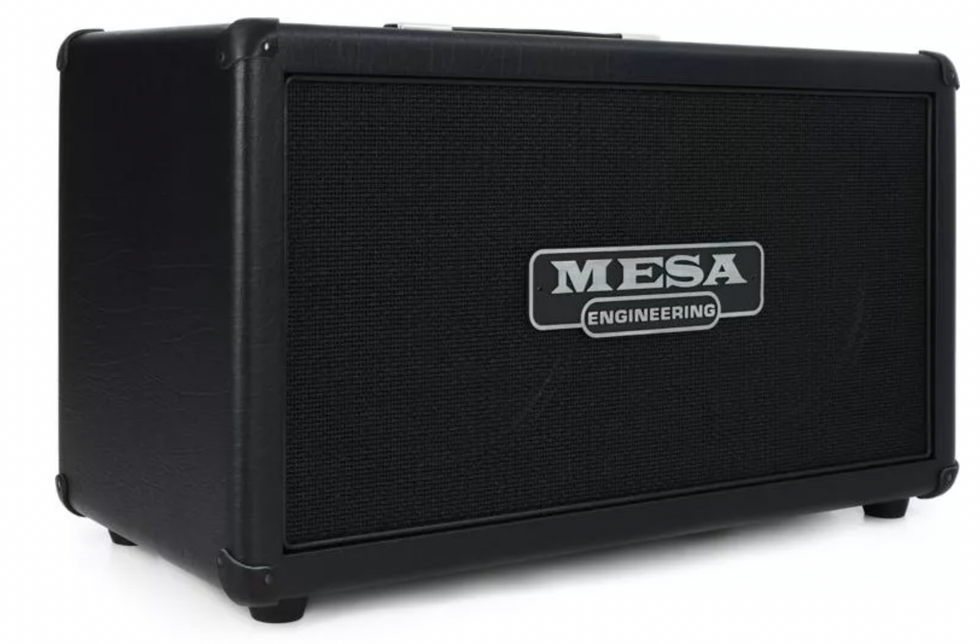 Modern metal-ers will rejoice with this 120-watt closed-back cab that is constructed with marine-grade Baltic birch. The rear-mounted Celestion V30 speakers round out the package along with the twisted jute-dipped grille filters.
$749 street
Avatar 3D Vertical Forte Replica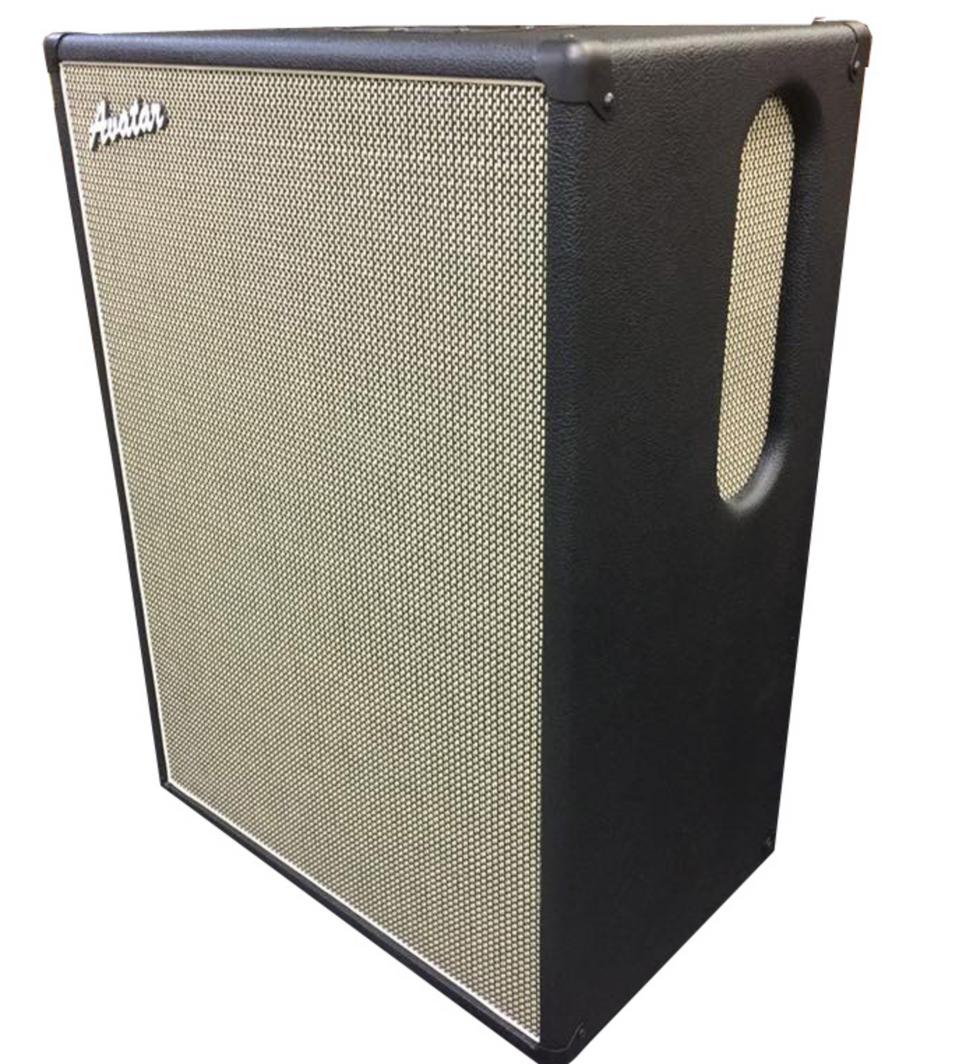 The standout feature of this cab are the side vents, which give your sound a wider feel. It's constructed with 13-ply void-less Baltic birch and is available with either customized speaker options or totally bare.
$698 street
Marshall ORI212A Origin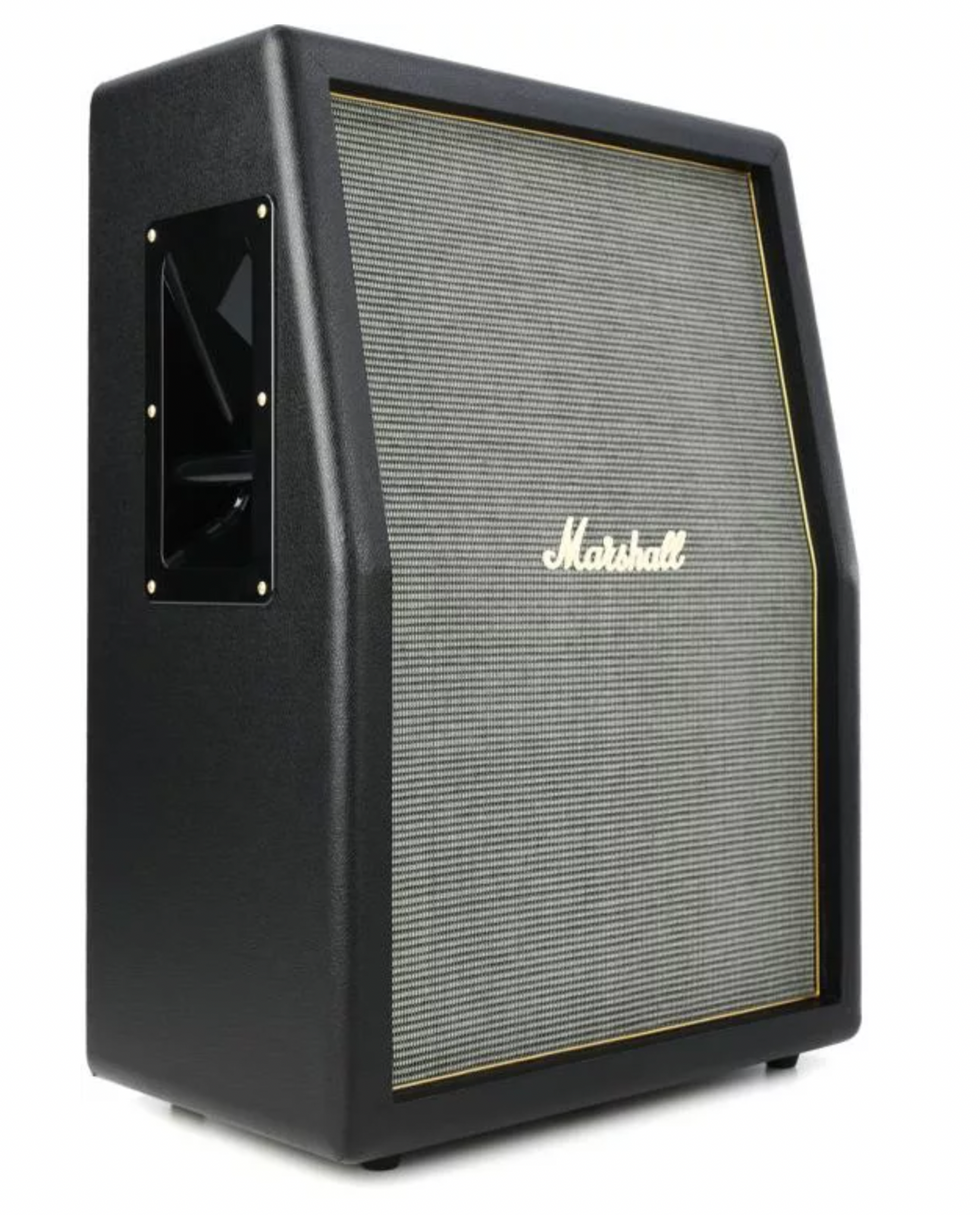 Classic styling meets modern construction in this retro-flavored vertical cab. The Celestion Seventy 80 speakers offer 160 watts of power, and the angled setup is decidedly British.
$549 street
Orange PPC 212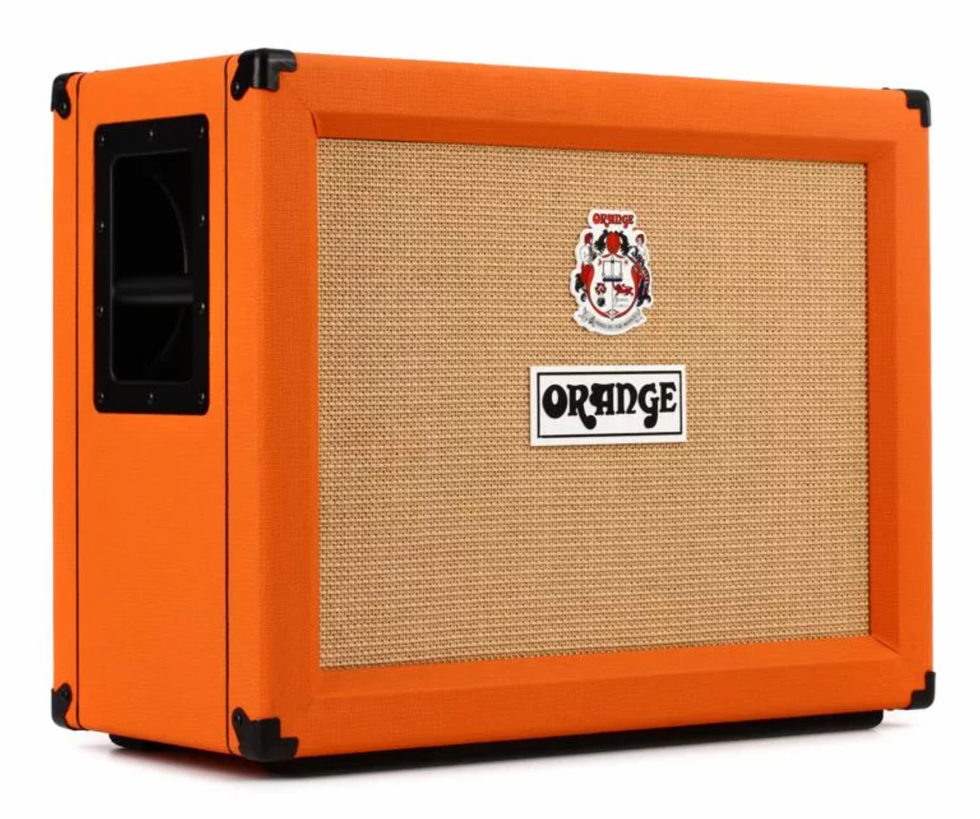 You can't miss the trademark Orange vibe of this beefy horizontal 2x12 cab. Brit-style tones are right at home with a pair of Celestion Vintage 30 speakers and a closed-back design.
$899 street
Vox V212C
For fans of that unmistakable chime, this Vox cab not only matches the vibe of an AC30 but spreads the sound out a bit with its open back. A pair of Celestion G12M speakers aim to offer clarity and warmth.
$599 street
EVH 5150III 2x12 Extension Cab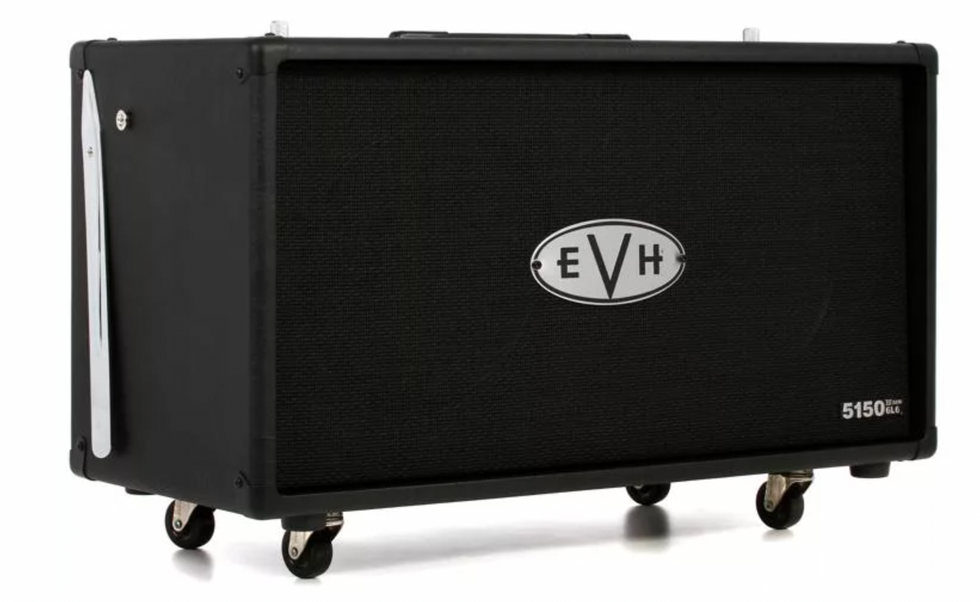 Designed to King Eddie's demanding specs, this straight-front cab is a powerhouse and features old-school tilt-back legs. Inside is a pair of Celestion G12H speakers and a very handy built-in head-mounting mechanism for the EVH 50-watt head.
$599 street
PRS HDRX 2x12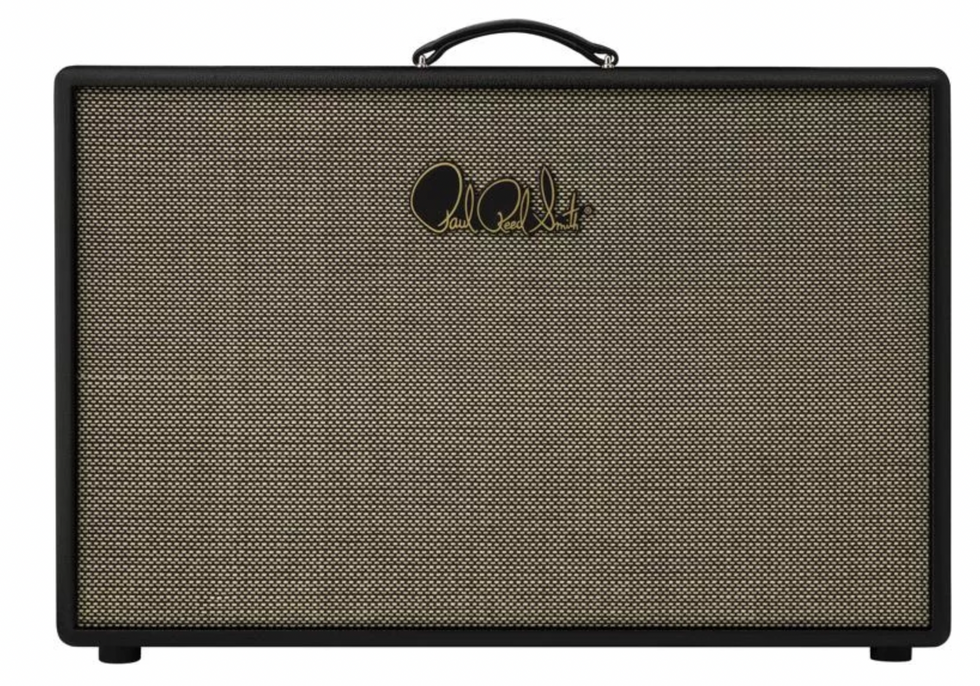 As a tribute to the sound of late-'60s rock guitar, the PRS HDRX line is vintage flavored and full of vibe. This closed-back cab features the decidedly British Celestion G12H-75 Creamback speakers and poplar plywood construction.
$899 street
MojoTone 2x12 West Coast Cab
The wood wizards in the cab shop at MojoTone offer a mind-boggling number of options, right down to the piping and Tolex. This one comes stocked with Celestion G12M-65 Creamback speakers and an oval-ported rear panel.
$774 street
A lightweight, portable amp series developed after months of forensic examination of vintage valve amps.
The St. James series offers amps in two formats: an EL34 design creating classic British rock tones and a 6L6 model with crystal clean tones and higher gain, both available as Celestion-equipped combo or amplifier head with matching vertical 212 cabinet. Designed to be simple to use but highly versatile, these amps offer an intuitive two-channel setup that delivers Blackstar's best-ever clean and overdrive tones.
These amps are ideal for gigging players in search of a great-sounding valve amp at less than half the weight of traditional valve-driven amplifiers, as well as studio players looking for elite tone with the convenience of built-in tools used for recording applications. The models' light weight is attributable to several factors in construction and design, namely the candlenut wood cabinet and custom Celestion Zephyr speaker, all without sacrificing the all-valve signal path creating the sound and feel of a traditional valve amplifier.
Features 
All four amp models feature two-channel 12AX7 preamp tube circuitry, along with three power switch options to fit the user's need:
the 50W full power setting, offering the loudest clean headroom;
the SAG setting, proving the softer, vintage-feeling dynamic compression of a power supply '"sag," most noticeable on the loud transients (attack) of the sweetest tube amps;
and a 2W low power setting for recording or smaller gigs, delivering a more overdriven power amp tone by controlling HT (high voltage) and bias in the power stage, delivering a more natural tone than the usual "power soak" load resistor method often used.
See How These Players Reacted to St. James | St. James | Blackstar
For more information, visit: www.blackstaramps.com. Blackstar will be exhibiting at Booth 5723 (Hall D) at The NAMM Show, June 3-5, 2022, in Anaheim, CA.
U.S. MAP pricing is as follows:
St James 50 Watt 6L6 Combo Amp: $1299.99
St James 50 Watt 6L6 Amp Head: $1199.99
St James 50 Watt EL34 Combo Amp: $1299.99
St James 50 Watt EL34 Amp Head: $1199.99
St James Vertical 212 Cabinet Black: $749.99
St James Vertical 212 Cabinet Fawn: $749.99