Great pedal giveaways keep coming during week #5 of Pedalmania! You could win gear from Carvin Audio, EHX, Gamechanger Audio, Hotone Audio, PRS, and Wren and Cuff!
Click here to jump to the entry.
The design criteria for the X1 was to deliver the sounds of the classic Carvin X-100B amplifier in a compact package with added connectivity. The result is a full tube preamp in a pedal format, able to fit in a carry-on or backpack. The X1 incorporates tube technology with simple, yet flexible modern features to interface with many types of gear.
Carvin Audio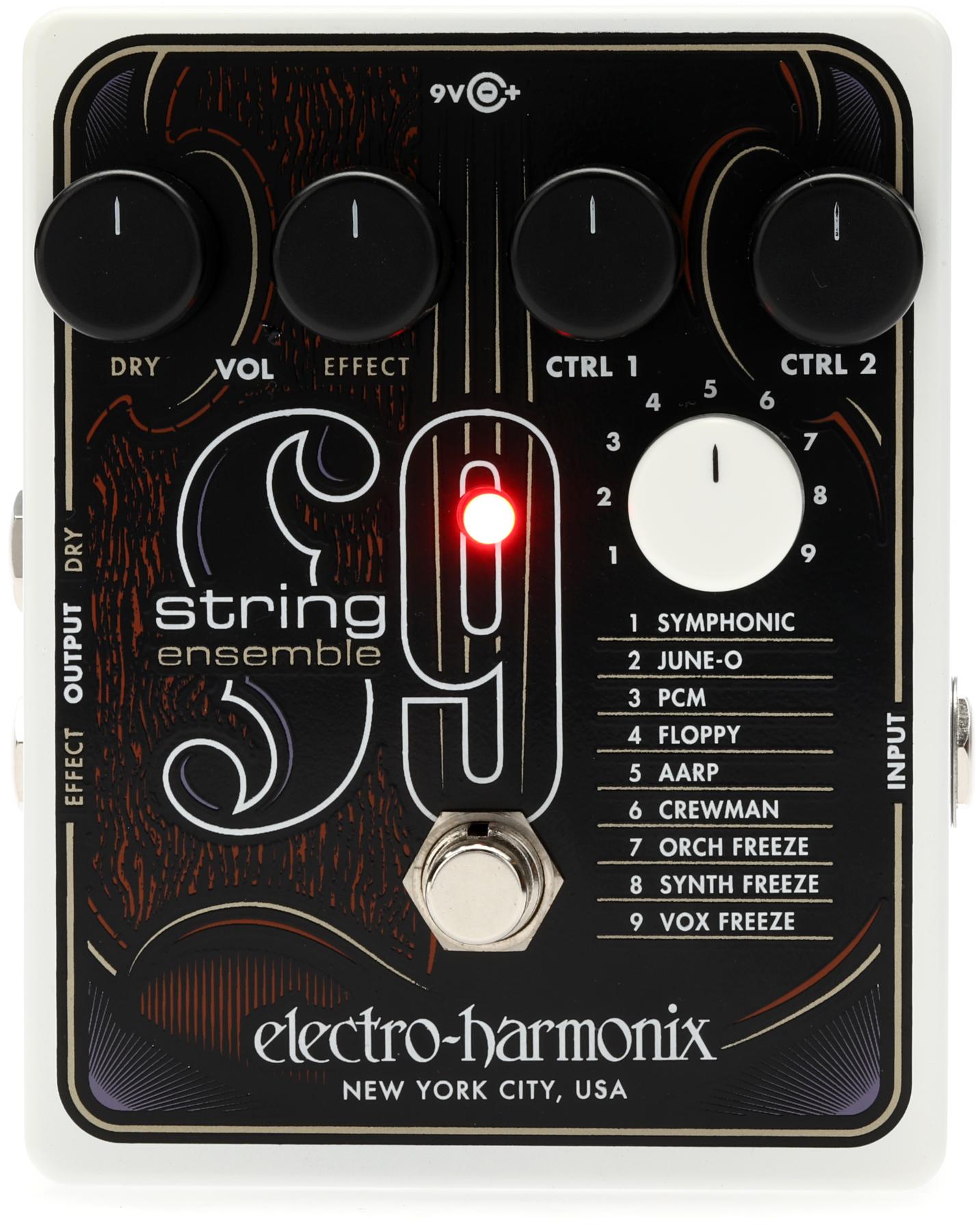 The polyphonic STRING9 String Ensemble transforms a guitar into nine different string ensembles and string synthesizers while requiring zero modifications, special pickups, or MIDI implementation. It relies on the same technology powering all EHX 9 Series pedals. In a 9 Series first, the STRING9 includes the signature EHX Freeze effect on 3 of the presets to sample and hold notes and chords with infinite sustain.
Electro-Harmonix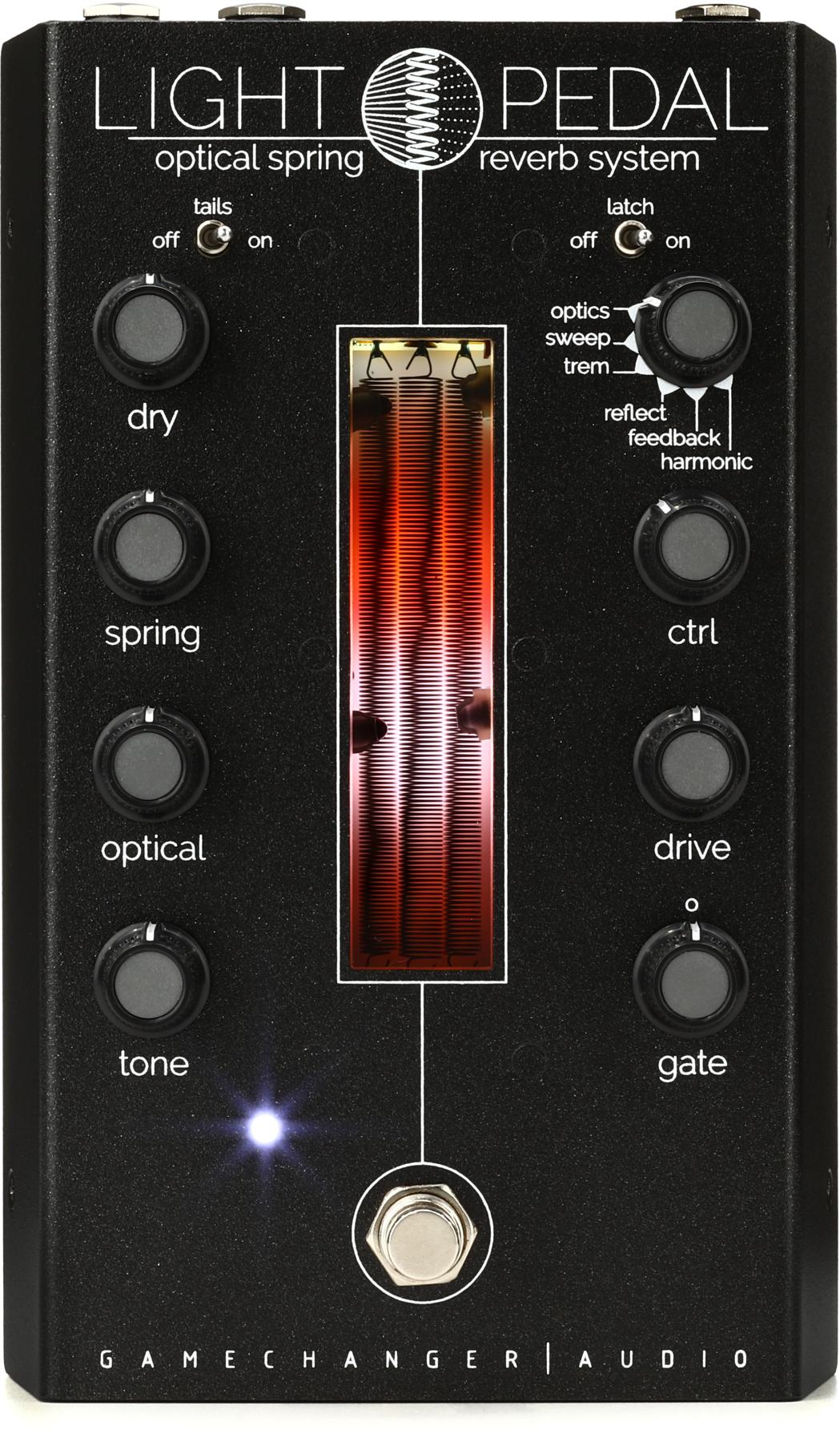 The LIGHT Pedal is an optical spring reverb that combines all the best features of a classic spring reverb with an innovative infrared optical sensor system and a unique effects section. Create countless new types of reverb textures that have never been possible before.
Gamechanger Audio
Ampero Press 25kΩ Edition is a compact, passive volume/expression 2-in-1 pedal designed not only for controlling Ampero II Stomp* but also for other musical devices (with external EXP pedal jacks requiring 25kΩ EXP resistance) or being used as a passive volume pedal. It has a solid aluminum alloy casing, delivering a smooth and comfortable user experience.
Hotone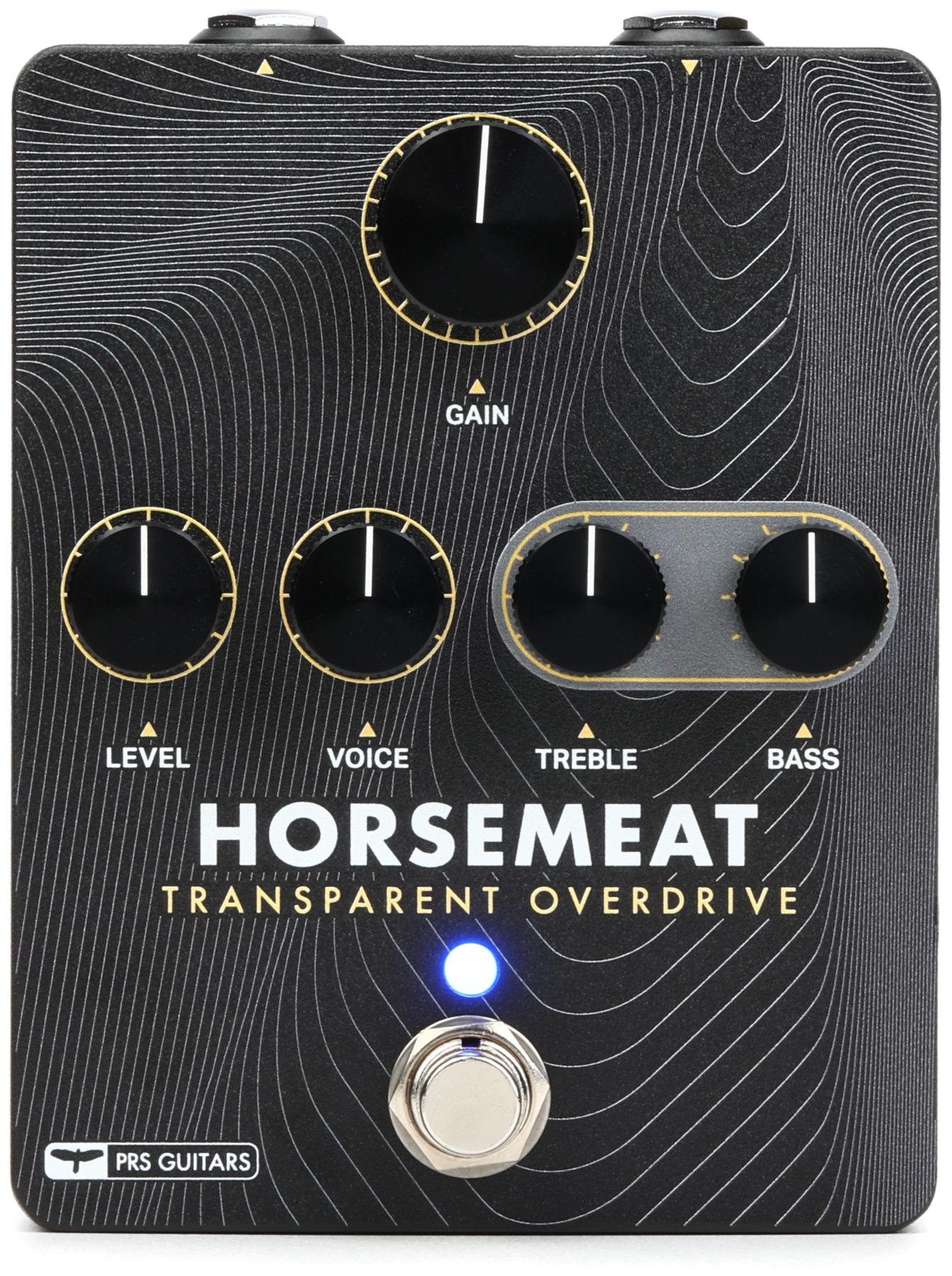 The PRS Horsemeat transparent overdrive is a from-scratch circuit designed to enhance guitar tone without coloring it. Using germanium diodes, Horsemeat will give throatiness without sounding nasal or too high-pitched and harmonic richness by boosting both low- and high-end frequencies, all while providing more available headroom. Depending on the setting, the PRS Horsemeat can be used as a clean boost, straight overdrive, or even enhance an amplifier's distortion by slightly pushing the front end of the amp's preamp section.

PRS pedals were created to be high-end pieces of audio gear.
Designed by PRS Guitars in Stevensville, MD, USA. Made in the USA.
PRS
Inspired by Mr. G. Smith's particularly amazing vintage 1972 Big Muff® that came into the shop for repair, the Good One is a 100% reverse-engineered replica of that exact unit.
The "Triangle Knob" era Big Muffs have been known to have up to 18 different circuits within the same enclosure-style during the inconsistent early years at EH in NYC. Some of these circuits sounded glorious, some, not so great.
Having done many vintage restorations over the years, Matt was not sure what to expect when this wounded pedal landed DOA on his bench for a restoration.
Once the much needed repairs were complete, and after the first strum of a chord blasting through the pedal, all in the shop immediately knew that this particular triangle muffer was indeed, one of the GOOD ONE's.
Like the original unit, The Good One uses ceramic disc capacitors, odd component values, and the much loved mojo producing vintage style carbon composition resistors. Add to that our premium-line heavy duty folded steel enclosure, top tier building quality, and you've got a pedal destined to be a future classic.
Wren and Cuff
The new models include stomps and amps from Dr. Z, Wampler, Orange, Jet City, Carvin, Seymour Duncan, and more.
Modena, Italy (December 10, 2018) -- IK Multimedia's AmpliTube and AmpliTube CS apps for iPhone and iPad now offer 10 new officially licensed models that are available for in-app purchase. Users of both the AmpliTube for iPhone and AmpliTube for iPad apps - or the free AmpliTube CS versions - can enjoy the new amp, cab and stompbox models, which are offered as in-app purchases either individually or inside several bundles.
The new models are:
Amps
Dr. Z - Z Wreck
It rocks, it twangs, and it provides incredible touch sensitivity to go along with killer tone. Push the volume past 12 on this 30-watt tube head and it will start getting crunchy. Turn the volume up higher and listen to it scream. With the amp set for crunch, roll off the guitar volume to get a clean tone without harshness.
Jet City - JCA100H
With two channels of Soldano tone and its pure tube power, this amp was made for the big stage. The Normal channel has plenty of headroom to deliver clear, bright clean tones and can also be driven hard enough to get downright raunchy. The Overdrive channel is based on the circuit that made Soldano famous.
Orange - Dual Terror
This Twin channel 30-watt guitar head features a unique two-stage preamp with massive tonal range using just three controls per channel. The Fat channel delivers warmer tones whilst the Tiny Terror Channel has the sonic character of the original Tiny Terror.
Carvin - V3M
This 50-watt amp delivers awesome power with incredible tone and lush reverb. It offers pristine cleans for shimmering highs and deep bass. "Classic rock" offers the deepest metal crunch or continuous sustain. Or switch to another channel for rich harmonics infused from the soak control for rich jazz or country blues. Each channel incorporates its own character drive switches - Bright to soak and thick to intense with EQ switches expanding the tone.
Stomps
Morley - Contour Wah
One of the most versatile yet modern sounding wah pedals. Thanks to its array of controls, it can be tweaked to suit many styles and sounds. The Contour and Level controls let users fine tune the high end response and personality of the pedal from mellow to bright and cutting, while the Auto-off feature adds tremendous flexibility to the pedal's functionality. Works with Bass guitar, too.
T-Rex - Replica
The T-Rex Replica offers astonishingly warm tone, with the perfect mix of controls to deliver everything the most demanding guitarists could ask for in a delay. The Replica is used by guitar heroes from Pete Townsend to John Mayer to deliver their classic sounds.
Seymour Duncan - Shape Shifter
This amazing stomp box reproduces the hypnotic, pulsing tremolo sound characteristic of '50s tube amps. It can also produce crazy and innovative tones never heard before. With its detailed "Wave" and "Shape" controls, it is one of the most versatile tremolo stomp boxes available. With a quick swell and a slow drop, the effect is percussive like a piano. Conversely, with a slow swell and a sudden drop, the result is reminiscent of a tape played backwards.
Wampler - Pinnacle Deluxe
The Pinnacle Deluxe captures the original "Brown Sound" of early plexi-style amplifiers pushed to the limits, the trademark of many rock guitarists of the late '70s and early '80s, Eddie Van Halen to name just one. It can act as a mild overdrive, or, via the "Boost" switch, it can generate a thick amount of distortion on its own. The "Tone" knob covers the overall brightness of the distortion, while the "Contour" knob lets users scoop or boost mids.
Cabs
Dr. Z - 2x12 Z Wreck
The cabinet section of the Z Wreck combo amp
Carvin - 2x12 V3M
Cabinet with 2x12" speakers matched to the V3M amp head
All are officially licensed models that offer the true sound and feel players expect from those brands.
Pricing and availability
The new models are available now for version 4.7 of the AmpliTube or AmpliTube CS apps for iPhone and iPad. They can be purchased a la carte via the in-app shop for only $3.99 per stomp or $6.99 per amp with matching cab. They're also available collectively inside the AmpliTube Deluxe bundle as well as inside the All-Amps Collection 2018, All Stomps Collection 2018 and All-In Bundle 2018 bundles. They are free to users who have already purchased these bundles.
For more information:
IK Multimedia
The X1 aims to put the tone of the company's X100B amp in an all-tube pedal design.
San Diego, CA (September 4, 2018) -- Offering guitar players ultimate tone control in a compact pedal format, Carvin Amps' new X1 All Tube Preamp Pedal is now available. The X1 brings the legendary heritage of the X100B guitar amp tone and controls in a new all-tube pedal design.
The X1 boasts two channels of iconic tone controlled by the master volume. The rhythm channel gives you epic clean tones while the lead channel brings the classic overdrive tone that made its predecessor, the X100B, a legend. Activate the gain switch for even hotter leads.
The X1 has unique features that make this pedal a must-have for the serious guitarist. The small size and portability are perfect for touring- take your tone anywhere you gig!
5 band graphic EQ for ultimate tone shaping
Full preamp with real 12AX7 tubes
2 channels, 1 master plus a gain switch
Original X100B tone circuits give you the same tone as the iconic X100B amp
1-watt power amp- perfect for late night practice sessions that don't wake the neighbors
Effects loop- gives you the ability to patch in your favorite effects right into the pedal and can be controlled by the LOOP switch.
Cabinet voiced output emulates the response of a 2x12 or 4x12 guitar cabinet. Perfect for performing or recording when your favorite guitar cab is not available.
Total flexibility- use it as a stomp box, go direct into the mixing board, plug your headphones in to practice, or use it to drive your favorite guitar amp. Perfect for both the stage and studio.
The X1 All Tube Preamp Pedal is assembled in the USA. MAP is $449.
Watch the company's video demo:

For more information:
Carvin Amps