Carvin Introduces the BX1 Bass Preamp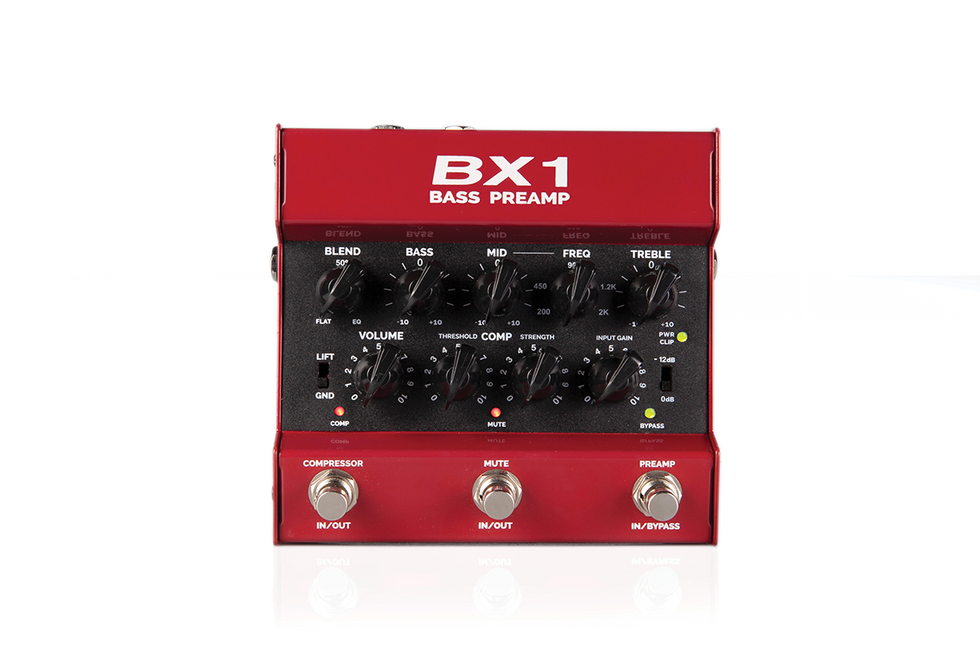 A compact pedal format preamp designed to offer classic, natural bass tone with increased tonal control and extended headroom.
---
The BX1 begins with a boutique flat response, then Carvin added extensive tone control allowing you to carve out your signature sound. Harmonic content increases as you turn up the INPUT GAIN control, producing the rich harmonics you desire from your preamp. The BX1 was designed to offer lightweight, compact design, bullet-proof construction and a list of indispensable features. Now shipping worldwide.
Features
Preamp GAIN and master VOLUME controls
BLEND control adjusts the EQ/dry mix
Mid sweep semi-parametric EQ
COMPRESSOR: Threshold and Strength controls
Effects Loop
True Bypass
9-volt power – can use external power supply or internal battery
Switchable MUTE
-12dB Attenuation switch
DIRECT OUT balanced XLR and 1/4-inch
Carvin BX1 Bass Preamp Pedal
The BX1 is available on the Carvin website for a $239 street price. Order now at www.carvinaudio.com.