Joe Satriani, Thurston Moore, Molly Tuttle, Tommy Emmanuel, John Doe, Lzzy Hale, Kurt Vile, Wayne Kramer, Chris McQueen, and eight more of today's greats discuss the contemporary players who give them the shivers.
Guitars heroes don't just play guitar. They live it, breathe it, and love it. And their lifelong fandom extends not only to the instrument but to the players they share it with. We asked 17 of today's most interesting, inventive guitarists in a wide span of genres about their favorite peers. Their answers are thoughtful, heartfelt, and fascinating—providing insight into not only who they admire but the qualities in their heroes' playing that inspire them, which in turn reveals much about what they love about guitar. So, plug in and read on!
Buddy Miller

on Marc Ribot
Marc Ribot is my guy. I find him fearless, and he knows so much, but it's not like he applies everything he knows to everything he plays. He can do anything, and it all goes through the filter of Marc, so he doesn't try to stay in the idiom he's recording. There's something subversive about his playing, and him as a person. He's an agitator. That's what I love about him. He'll turn over the applecart, but in a beautiful way. And when I play with him, he challenges me, and makes me play better, and makes me think … but not too much. You don't wanna think too much, so what's in you just comes out. And he can balance that. He's got that brain on/brain off thing.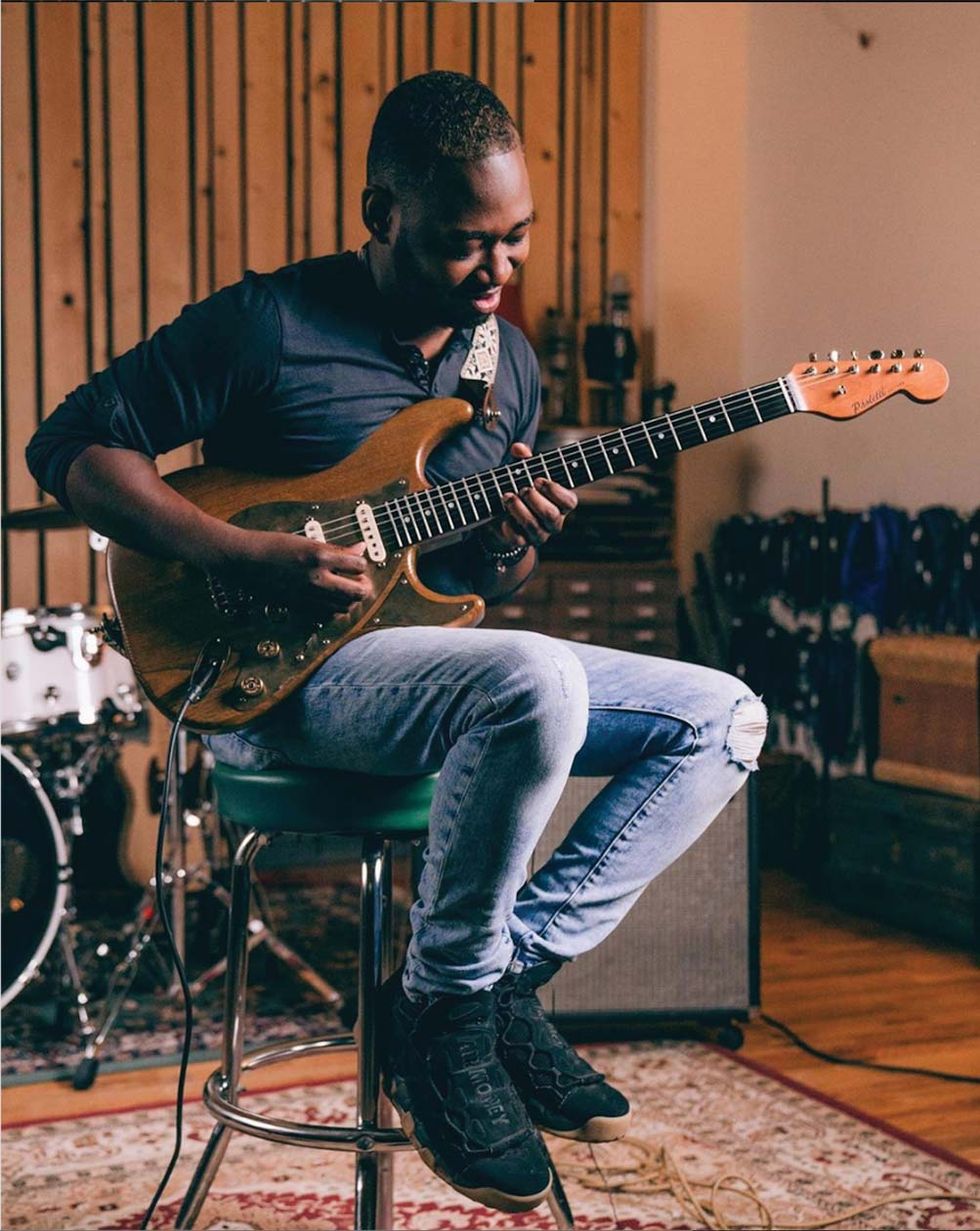 Snarky Puppy's Chris McQueen

on Isaiah Sharkey
Isaiah Sharkey is the kind of player that never stops boggling my mind. Somehow, he manages to have complete control over what he's doing and still have the spirit of pure freedom and exploration. I love to watch him solo over a simple vamp. It's like a composer playing with variations. He comes up with succinct musical ideas that have their own internal phrasing, and then he'll shift to some completely different way of playing. One moment might be straight-up blues, the next, advanced bebop, and the next a chordal approach. And in each style, he has such mastery that everything feels comfortable, almost whimsical, and flows. Most importantly, he has ridiculously solid rhythm. He has that deep time feel that the best musicians have, where he can endlessly experiment without faltering. Sometimes it's right on the beat, sometimes it's behind, sometimes it's shifting around and then suddenly jumping back into the pocket. I also find him inspiring in that he's such a complete musician: singer, songwriter, bandleader, rhythm and lead player.