Photo by Mallory Turner
Taipei Houston's Myles Ulrich joins us in naming the pedals we can't live without. Plus, musical obsessions!
Question: What are your "always on" effects? Aka, pedals that fit and sound good for most things you play.
Myles Ulrich: Taipei Houston
Photo by Mallory Turner
A: I almost always have a ZVEX Mastotron or Woolly Mammoth on, and I have an EarthQuaker Devices Tone Job on a lot of the time for boost. The ZVEX pedals really make for such a unique and dense fuzz sound that makes the guitar sound very alien and bizarre. The Woolly Mammoth has crazy-big low end as well, if left unchecked.

Captain Beefheart & His Magic Band - Trout Mask Replica [Full Album]
Current obsession: I've been really, really deep in Captain Beefheart's Trout Mask Replica and Yeah Yeah Yeahs' It's Blitz! Definitely been revisiting Captain Beefheart while I'm writing material because the way he composed is so original and illuminating to a certain approach to music and band-leading. It's Blitz! is one of my favorites because Karen O's voice is just on fucking fire. She has such a unique and exciting vocal style. Hooks for days.
John Bohlinger: Nashville Correspondent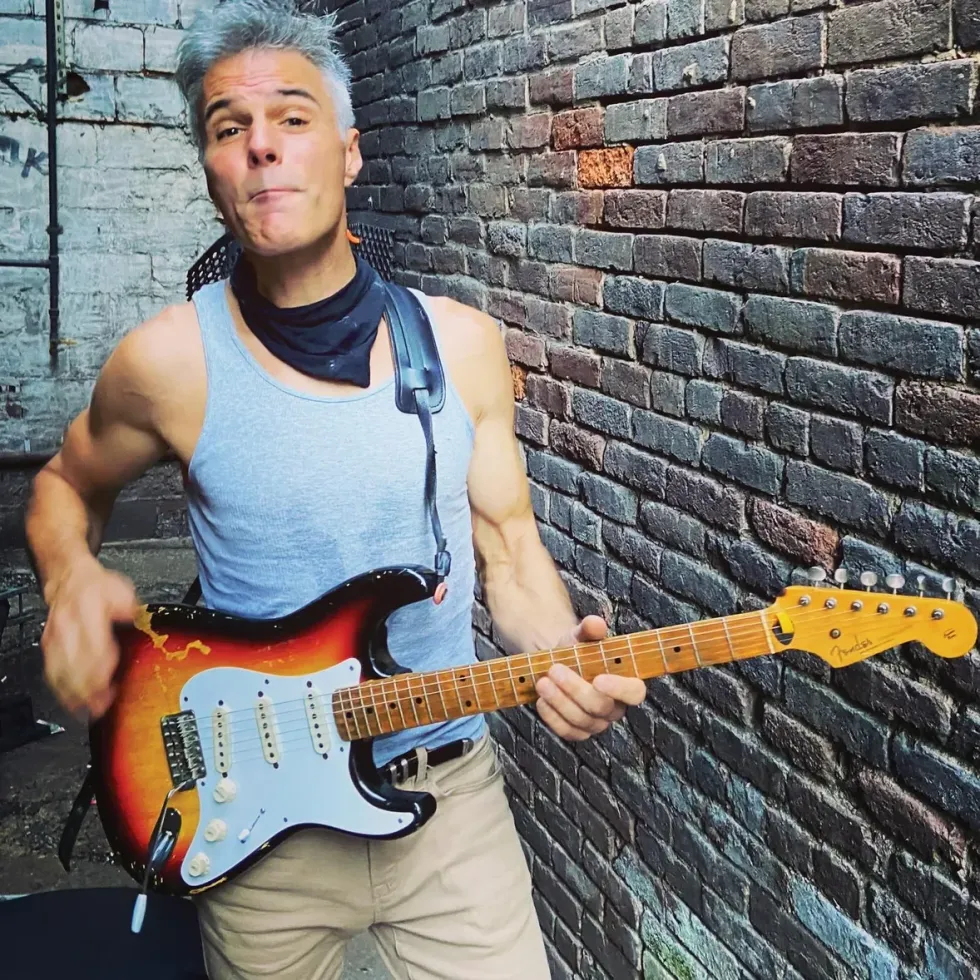 A: They say you can't polish a turd, and yet when I have my Keeley Halo shimmering between my guitar and amp, my sour notes sparkle like diamond-encrusted unicorn poo. There are six presets; I spend the entire gig scrolling between subtle and not-even-remotely subtle levels with my feet as needed. I rarely turn it off.
Current obsession: Reportedly, Jeff Beck's advice to aspiring guitarists was: "Play what you haven't already played." That's the obsession working into my playing these days. I try hitting the first note blind and watch where it leads me. Sometimes embarrassing, sometimes rewarding, always exciting.

Nick Millevoi: Associate Editor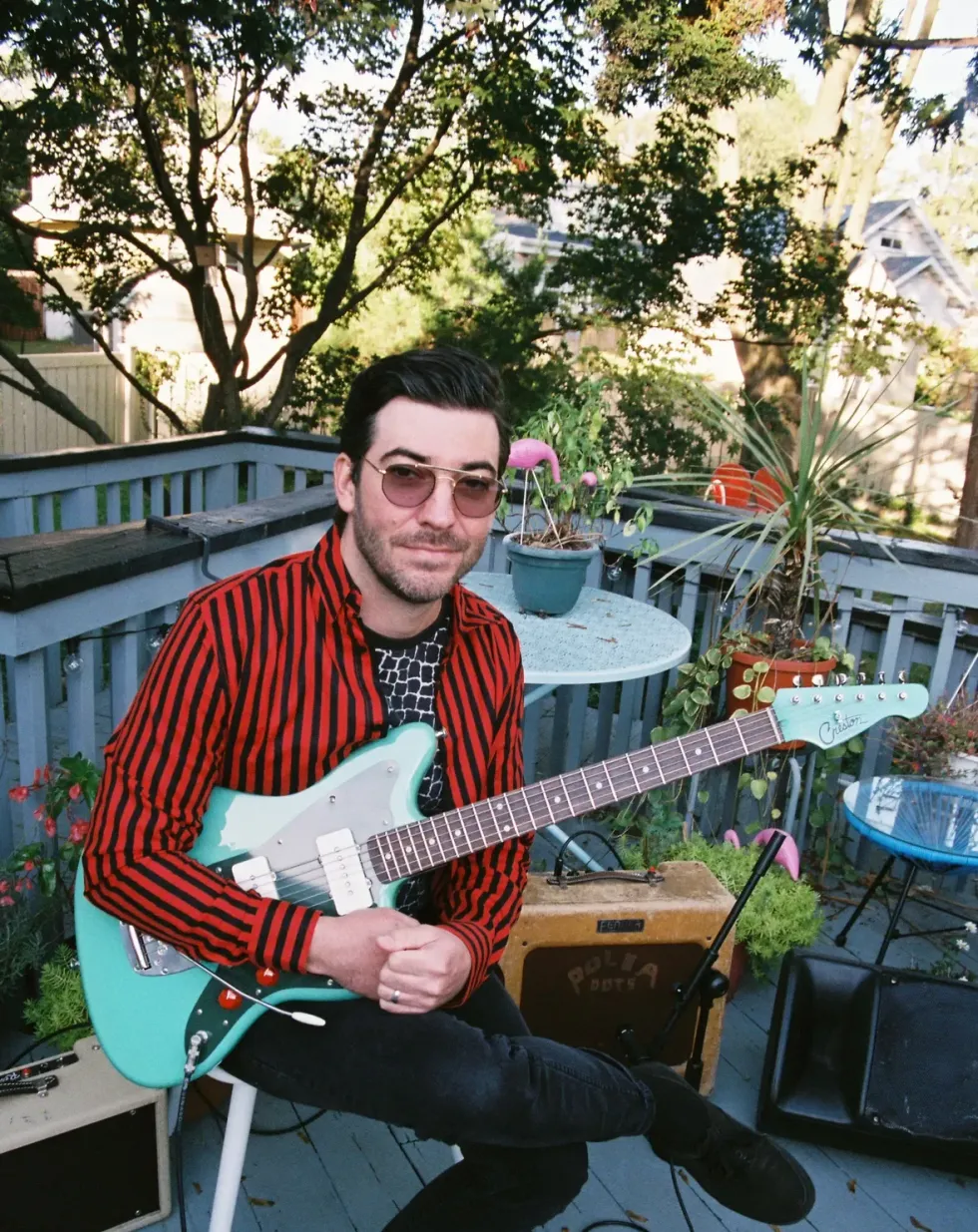 A: The second pedal I ever bought was a Boss BF-2. I was 12 and had no idea what to do with it or why; I just thought it was cool. A few years later, I traded it and haven't owned a flanger of any kind since. Last November, I found a BF-2 at an estate sale. I'm making up for lost time and haven't turned it off since.
Current obsession: There's a Dr. John song I heard a lot when I was a teen. I don't even remember how it went. I'm obsessed with going through his catalog and hoping I'll recognize it when I hear it. The only thing that's come close to ringing a bell is "Shut D. Fonk Up," but I feel like I would have remembered the Anthony Kiedis guest spot.

Dr. John feat. Anthony Kiedis - Shut D Fonk Up [RARE, 1994]
Michael Whyte: Reader of the Month
A: I have two Xotic EP Boosters. One or the other is almost always on. One has the switches set to the default setting, the other to the vintage setting. The vintage booster is especially great for guitars with single-coils.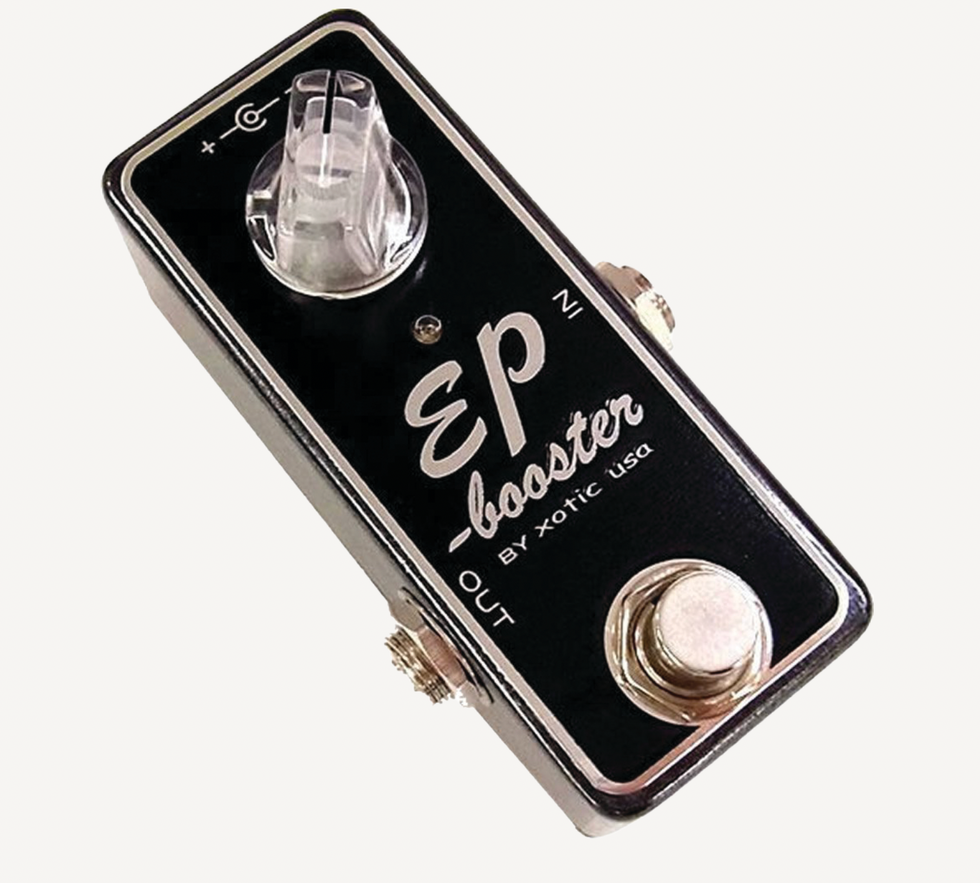 Current obsession: Lately, my lifelong obsession with motion picture scores has been rekindled. I grew up in the '60s and '70s with a dual passion for music and the movies, and just as the language of film was changing during that era, so was the accompanying music. Henry Mancini's theme for the film Experiment in Terror was the first to catch my young ear as unique, but the bug really took hold when I saw Sergio Leone's Spaghetti Westerns in the theater at the age of 9 or 10. Ennio Morricone's scores for those films were a revelation, not least because my childhood love of movies and the electric guitar came together so powerfully. It's been great fun revisiting soundtracks I've loved, as well as unearthing new discoveries. Visit our home these days and you're as likely to hear something like Bruce Langhorne's spare, beautiful music for Peter Fonda's The Hired Hand, or pieces from a soundtrack by Luis Bacalov or Tōru Takemitsu, as you are anything by the Clash or the Rolling Stones.

Henry Mancini - Experiment In Terror
Sophie Gault (Sophie & the Broken Things) joins Premier Guitareditors and our reader of the month to discuss favorite albums—then and now—as well as new musical obsessions!
#10YearChallenge: What was your favorite album 10 years ago? What's your favorite album today?
Sophie Gault - Sophie & the Broken Things
A: Ten years ago, I was just discovering '90s alt-country and I was listening to Strangers Almanac by Whiskeytown a lot.
Whiskeytown - Houses On the Hill - Austin City Limits 1998
I had joined this band called the Spectacular Average Boys, where I sang harmonies and played rhythm guitar. We used to cover "Houses on the Hill," which I still think is one of my favorite songs ever written. Whiskeytown was a coed band, and I identified with that as the only girl in a band full of guys.
Amythyst Kiah // Wild Turkey
I recently discovered Amythyst Kiah's album Wary + Strange, and I love it. She's such a badass guitar player and singer. I'm always checking out different artists' guitar styles and it's refreshing to see people, especially women, digging in and playing with guts.
Sophie Gault's Current Obsession: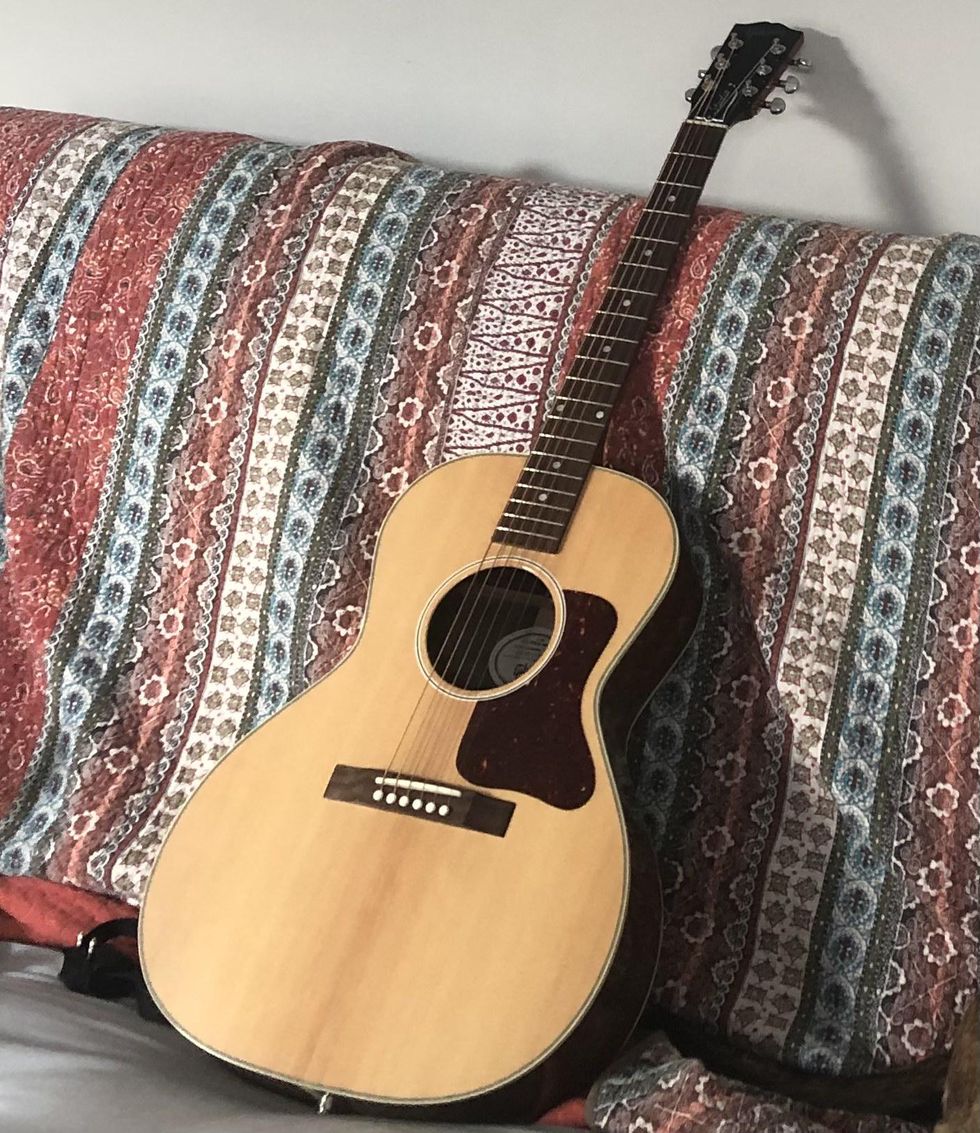 I love my new Gibson L-00 Studio. It's adorable and fun to play with a great snappy and crisp tone. I've also been exploring healthy non-music-related routines lately. I'm obsessed with swimming. I like to go swim 20 laps at the YMCA and then read a chapter of a book in the sauna—right now it's The Master and Margarita by Mikhail Bulgakov. This routine helps calm my nerves and keep me focused so I can enjoy my L-00 with a clear head.
Nedim Kirlic - Reader of the Month
A: I was really into Rush in 2012, and I really liked what turned out to be their last album, Clockwork Angels.
Rush - Clockwork Angels Tour DVD - Clockwork Angels
I can't say for sure that it was my favorite album at the time, but I listened to it a lot.
Shiner - Schadenfreude (2020) [Full Album]
Today, I would say that my favorite album is Schadenfreude by Shiner.
Nedim Kirlic's Current Obsession:
I've been obsessed by Kansas City bands of the 1990s and 2000s, such as Season to Risk, Molly McGuire, Shiner, and The Life and Times. Allen Epley, the frontman of both Shiner and TLAT, taught me how to play a handful of Shiner songs on guitar, and that's very much helped my creativity with my own music.
And that leads me into my other obsession. I moved away from digital modelers and built my first pedalboard as a 40-year-old. I just wanted fewer options, while still maintaining some versatility, because I needed to focus more on playing guitar instead of incessantly tweaking my tone. So, I spent a lot of money on pedals and a few guitars in 2021, and now I have a rig that I'm very happy with and that enables me to make the music that I really enjoy!
Ted Drozdowski - Senior Editor
A: Early each year, I'm a hangover listener. So, in 2012 it was Lulu by Metallica and Lou Reed, and now it's the Black Keys Delta Kream.
Lou Reed & Metallica - Lulu`
The Black Keys - Delta Kream (Full Album) 2021
Ted Drozdowski's Current Obsession:
A while back I was invited onstage by legendary New England blues guitarist Neal Vitullo. Playing with Neal was a joy—gracious and brilliant. That memory reminds me daily of the many world-class musicians, like Neal, who've spent their careers as regional heroes instead of in the international spotlight. So, I've been obsessed with buying music and merch, and contributing to support local heroes everywhere. They've been there for us. Now, we need to be there for them.
Tessa Jeffers - Managing Editor
A: In 2012, my fave was probably Jack White's Blunderbuss. I listened to Mark Lanegan's Blues Funeral quite a lot, too, particularly "Harborview Hospital." I'm forever listening to Mr. White, and he's got two new records coming!
Mark Lanegan Band - Ode to Sad Disco
Jack White "Blunderbuss"
But right now, I'm loving on The Dream by Alt-J and Mitski's Laurel Hell.
alt-J - Hard Drive Gold (Official Video)
Mitski - Love Me More (Official Video)
Tessa Jeffers' Current Obsession:
Making and swapping playlists with a dear friend who lives in Spain. It's inspiring both on the sending and receiving end, and it helps us stay connected over distance. Sharing is caring! My most thrilling artist discovery of late is Tobe Nwigwe, a Houston rapper who's expanding the conversation in all the ways—conceptually, lyrically, sonically, and even visually with his original videos.
Oliver Ackermann of A Place to Bury Strangers joins us in discussing the players we'd pick to portray if we got our chance on the big screen. Plus: musical obsessions!
Question: If you could play the role of any guitarist in a biopic, who would it be and why?
Oliver Ackermann — A Place to Bury Strangers
Photo by Tyler Barclay
A: If I could play anyone in a biopic it would be Kurt Cobain. I definitely don't qualify as the most obsessed fan of all time. That perhaps goes to the runaway I drove around in my '89 Caprice constantly requesting to rewind back to "Drain You" over and over again.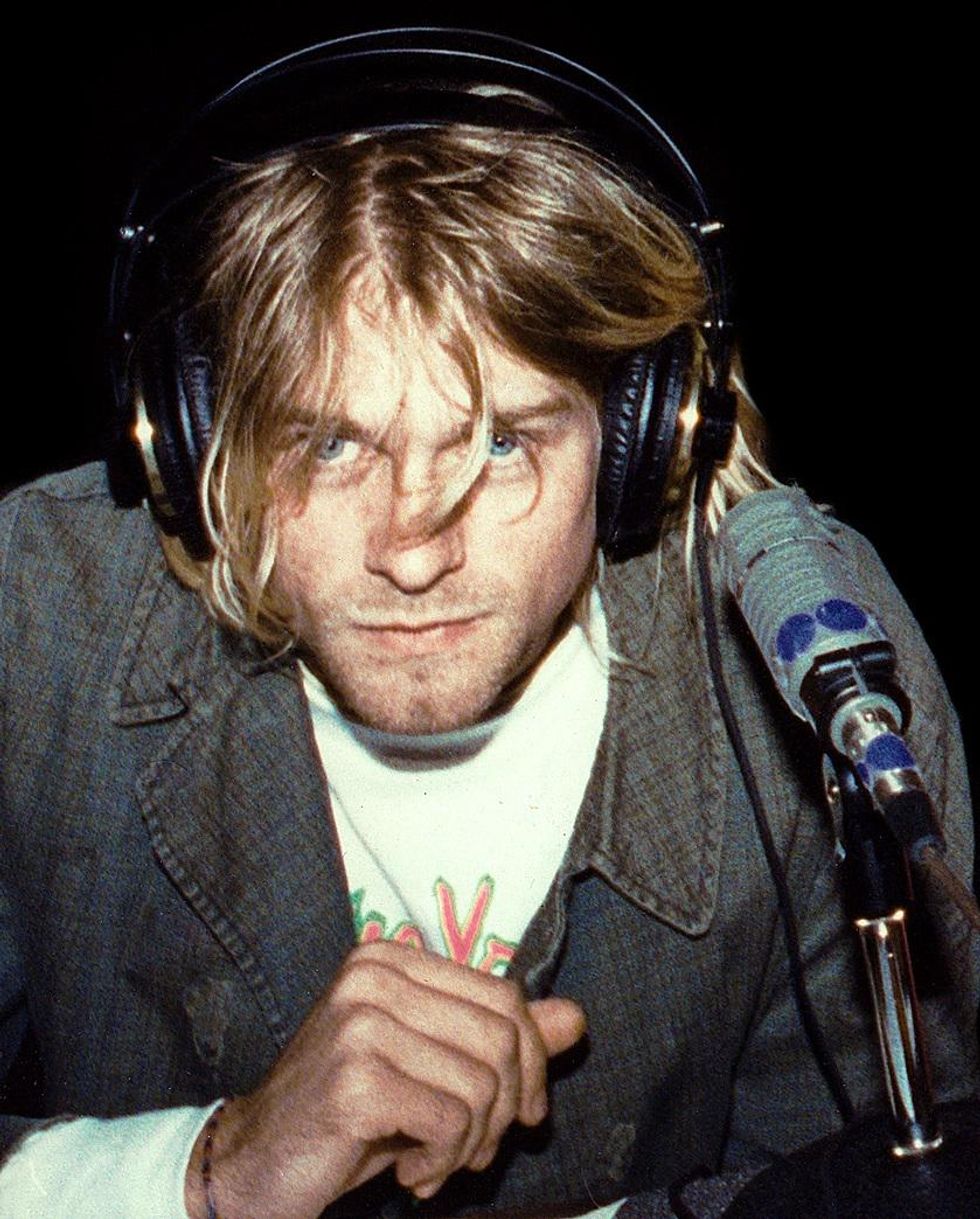 Kurt Cobain interviewed on Boston's WFNX radio, September 1991.
Photo by Julie Kramer
But Kurt for sure gave me the confidence that I could write a song and I just dove in and never looked back. I also think I could figure out those guitar parts, so there would be no weird miming to some complex solos. The real reason to do this, though, would be one of my favorite pastimes: jumping into drum sets.
Nirvana - Drain You (Live at Reading 1992) (Official Music Video)
Oliver Ackermann's Current Obsession:
Beyond-destroyed sounds. I guess that's always been my obsession, so it's more of a lifestyle. There's a little constant fight that goes on in my head where I think "this is just too messed up—what about pure fat sine waves, distinguishable rhythms, beautiful harmonies, and dreamy melodies?" And then when it comes down to it, it's just more exciting to swing a strobe light over your head and play a little AC interference. The other thing that's important is there ain't no faking. I better be drilling into my pickup or throwing my amp through the air. More high definition than surround sound 182 kHz is standing right next to me when I rip the strings off my guitar.
Sarah Gutierrez — Reader of the Month
A: Nancy Wilson. How could I miss the '70s and '80s—that's why!!! I grew up listening to Heart and being in a female fronted group would be a dream. I really loved her work on the movie Vanilla Sky. I remember frantically searching for who played, "Elevator Beat" in a movie that moved me. It certainly pulled at the heart strings.
Elevator Beat - Nancy Wilson
Sarah Gutierrez's Current Obsession: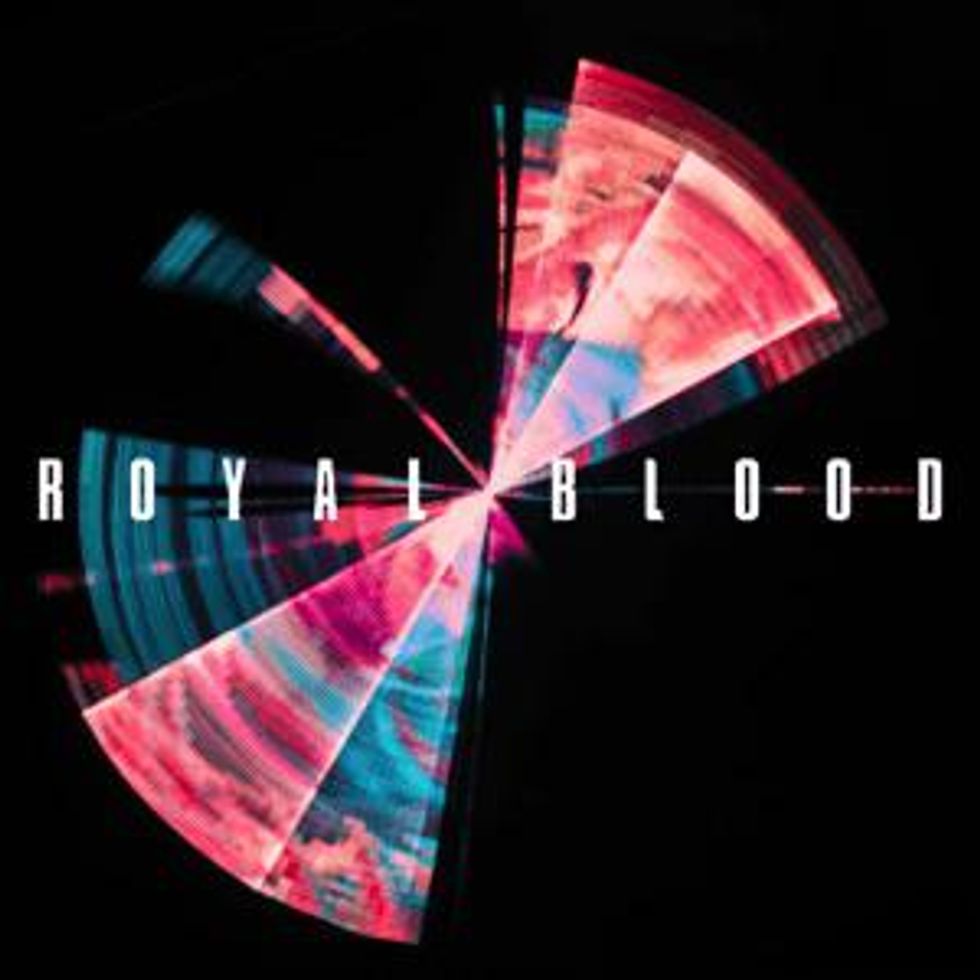 Royal Blood having Josh Homme as a producer for "Boilermaker" on Typhoons blew me away, along with Mike Kerr's riffs. Hometown & young self-produced "Drown." I love the drums! These boys from Gen Z really are the future of music. Des Rocs made my cry about following your dream when I saw them live in October. I love to turn up Cleopatrick as loudly and often as possible. Recently discovering Nothing but Thieves' self-titled album (heavily influenced by Jeff Buckley) gave me life—I'm thrilled to see them in Chicago next year.
Royal Blood - Boilermaker (Official Video)
Tessa Jeffers — Managing Editor
A: Kim Gordon. I'm not much into Sonic Youth, but I love Kim's solo stuff. She's a great bass player, and her guitar playing is raw and powerful (just like her voice).

Years ago, I read her biography, Girl in a Band, and it's a wildly interesting look into an artful life. She's a bold creator who rose out of the shadows of men to claim her own space, and I'm here for that.
Tessa Jeffers' Current Obsession:
French music. Recently I came across a rad song by Les Artisans called "Theoreme," and it prompted me to seek out other French artists. I knew Edith Piaf and Savages well, but new ones for me include La Femme, Christine and the Queens, and Serge Gainsbourg, who's apparently the "Elvis of France." J'adore!
Theoreme - Les Artisans (audio)
Joe Gore — Contributing Writer
A: Hector Berlioz, the great 19th century French composer. Unlike nearly all classical composers, he didn't compose at a keyboard. He wrote everything on guitar and a little whistle—including his revolutionary Symphonie Fantastique and the massive opera Les Troyens. Despite his humble tools, he's considered one of the greatest orchestrators ever. (Sadly, he never composed for guitar—only with it.) But the fun part would be portraying his larger-than-life personality. Talk about attitude! He was ambitious, angry, arrogant, and unspeakably funny. His prose is as amazing as his compositions, especially his Mémoires, my fave book about classical music. (Free English-language edition here.) On page one he writes, "I was brought up in the Catholic faith—the most charming of religions since it stopped burning people." And the snark never stops.
Joe Gore's Current Obsession:
Baude Cordier's "Belle Bonne Sage," a 14th-century love song notated in the form of a heart.
Medieval music! When I was a teen, my plan was to go into academia, specializing in early music. Life decreed otherwise. But now, in late middle age, I'm returning to the late Middle Ages. I've just recorded my first-ever solo album: a compilation of 14th-century pieces. I play the notes exactly as written, but using modern instruments, including lots of electric guitar. To modern listeners unfamiliar with the style, it sounds like music from Mars: eerie, beautiful, and totally frickin' weird. (Example: This love song by Baude Cordier, notated in the form of a heart.)