Cory sits down with his bandmate-brother, multi-instrumentalist Theo Katzman, to discuss the virtues of musical self-acceptance, the infectious charisma of Trey Anastasio, and how Theo has made a career out of being a jack of all trades.
When Theo Met Trey Anastasio | Wong Notes Podcast
What Theo Learned from Meeting Trey Anastasio
Theo: Once the jam thing started to catch on, and people got me into Phish, and you know I love Phish. I mean, we love ... I mean, Trey. We've actually gotten to have dinner with Trey.
Cory: Dude, that was one of the dopest dinners ever.
Theo: One of the best nights of my life.
Cory: Uncle Trey.
Theo: Trey. Dude, the stories out of that cat! Uncle Trey, man. People have no idea what a big influence- Trey ... What is it like, when Bonnaroo started, they rented Trey's PA? There's no modern festivals without Phish. You know what I mean? They blazed such a trail and what a genuine, generous, beaming light of a human Trey Anastasio is.
Cory: That was so much fun.
Theo: I love Trey. I would do anything for Trey, man. The thing I want to tell quickly about Trey, this is how genuine Trey is. We meet Trey, the Trey Anastasio Band and Vulfpeck are out to dinner. Our friend Merlin threw a dinner for us. He's an amazing chef.
Merlin gets an Airbnb for Vulfpeck and the Trey Anastasio Band to have dinner the night before we play Red Rocks. So we fly in early, we have this incredible meal. We're all getting to know each other, saying, "What's up?" Some of us are friends already. We sit down the table and it didn't occur to me that Trey was going to join. And then all of a sudden, Trey walks in and I'm like, "Oh my God, it's Trey." And I'm like, "Okay, play it cool." Because it's like childhood hero stuff. Yeah, this is, I'm cool, right? Am I cool? We cool?
And he says hey to everyone. He's like, "Hey man, what's your name?" "Theo" he's like, "Oh, I'm Trey." I'm like, "Good to meet you, man." And I think I was the last in line of the intros here or something. So he's like, "So what have you guys been doing, man? Are you on tour? Is this a one-off?" And I go like, "Ah, yeah, playing a couple shows" And I just gave him an out, like quick answer, no big deal. Like here's the exit, Trey, you can just take the exit. Go for it. And he's like, "Oh yeah, where? What's up? What's up with the tour? What's going on?" And I'm like, "West coast." Another out. He's like, "Where?" I'm like, "Portland." He's like, "Where?"
Cory: Crystal Ballroom!
Theo: I'm like, "Ah, Crystal Ballroom." He's like, "Oh man, is that the room of the bouncy floor?"
Cory: Yes, dude! I remember this!
Theo: I'm like, "Yes." He's like, "I love that room." And he starts talking about the room and he is asking questions and it was like, wow, this guy is... I can't get him out of this conversation. And I'm trying because I'm assuming he wants to leave because he's a celebrity. But no, he's so interested. Do you know what I mean?
Cory: He wanted to know where we were in the journey. He wanted to know how we were getting through it.
Theo: Yes.
Cory: He was interested in the details of, what rooms are you at? Are they fun for you? Is it still like this? Because I remember it like this. Remember he was talking about putting all the gear in the back of Fishman's, like gremlin car or something like that? He was talking about how they went from cars to the van, to the bus, to the buses … Dude, you're absolutely right. He was so interested.
Theo: Yes, and I have to say, this is a little "woo woo" perhaps, but the thing that people feel flying off Phish is that. And I haven't met the other guys, but I know they share that thing. And I also know Trey is a beacon of that and when you get on that stage, and when you put out that album, and even when you post on social media, and when you draw a graphic, and when you come up with a t-shirt and when you come up with your signature guitar with an emergency fourth position push-pot, okay?
You have an opportunity to send that genuine enthusiasm into the world via everything you do and call me crazy, but I started to realize of course this is who Trey is. Well, how do we get Phish? How do you explain Phish? This is a phenomenon. What is this about? It's bigger than the music. And then you talk to the guy and it's like, oh, he's interested in the story. He's interested in the journey. He's interested in the love. He's interested in the energy, the connection. You know what I mean? It's like no wonder this is the biggest independent band in the history of the world. I mean, Phish is a massive thing.
Cory: Dude. They're huge.
Theo: So I want people to know this because I think on your way up in the journey, you're like, how do I get to position X? And then you look at people who you're like, "Oh, I got to get a... I got to go to Hollywood and get into some real darkness with the labels" and it's like, well, maybe not. I'm looking, talking to the most successful independent musician in the history of the human race. And it seems like actually being an incredibly interested, genuine human is actually big part of it.
Can a bona fide funk guru help design a better Klone?
Wide range of gain. Very useful EQ.
Doesn't do the Klon clean boost as well as original.
5
4.5
4.5
4
Jackson Audio's pedal collaboration with modern funk hero Cory Wong could have taken a few different paths. Considering Wong's style, a compressor would have been an obvious choice. Instead, the Optimist is a dual overdrive that builds on a Klon-inspired baseline, adds a second overdrive, and has a clever EQ to create a super-flexible overdrive. Named after Wong's second album, The Optimist suits Wong's exuberant and fun-loving personality. But it also describes the way you might approach a gig with this pedal in hand. Together, the two separate overdrives and active EQ give you enough tones to cover almost any gig this side of Slayer cover band.
Attacking the Klones
Jackson Audio's pedals are always practical, and The Optimist is especially so. Each overdrive circuit has dedicated volume, tone, and gain knobs. Just beneath those are a trio of tiny EQ controls that illuminate when you hit both switches at once. And because the EQ can be used independently, you actually get three stomps in one. That's impressive given The Optimist's small size.

Modeling a circuit based on the Klon Centaur is nothing new. But Jackson Audio added enough tone-shaping control to make the Klon-inspired OD1 side of The Optimist more versatile than the average klone. Without an original Centaur on hand, I used Electro-Harmonix Soul Food as a baseline, which I used with a Schroeder Chopper TL, Fender Player Jaguar, and a Fender HSS Stratocaster plugged into a Fender Hot Rod Deluxe.
Some Klon users like that pedal's mid-heavy, medium-gain grind. Others prefer to use it as a robust clean boost. I found that the Klon-inspired side of The Optimist is most oriented toward the first application. With the gain all the way down, it has a bit more bite and grit than the Soul Food. In Clip 1 you can hear an example with the volume at about 1 o'clock and the tone at noon. It's a very healthy low-gain tone that I can imagine as an always-on, foundational sound for a lot of applications. The range of the gain knob is especially inviting. I couldn't find a "dead" spot anywhere in the gain control's range. Maximum gain levels have less high-end sizzle and a bit more overall gain than many klones [Clip 2]. And you sense that Jackson Audio and Wong aimed to find the most musical and versatile possible range of gain tones that a Klon-style circuit allows.
​Flat Is Fabulous
The OD2 side of The Optimist gives you flatter frequency response and more transparency. Wong compares this side of the pedal to a Timmy or a ZenDrive. Internally, your signal hits OD2 first then OD1 before the active EQ. Because OD2's flatter response preserves more of your original tone, it's a great blank canvas. And with the EQ controls I could easily get more Screamer-like sounds or thicken my lead lines.
Setting all knobs to noon generated a fantastic crunchy tone that paired well with P-90s. As with the OD1, the OD2's gain and tone knobs have a broad sweep. Neither side of The Optimist would classify as "high gain," even at maximum values, but there are plenty of nice hard-rock tones available—especially if you use humbuckers.
The Bandaxall-derived EQ engages when you hit both switches simultaneously. And you can boost or cut the bass, middle, or treble frequency bands up to 12 dB from the noon position. Used by itself, this EQ helped me darken the tone of an overly bright Telecaster and tame the woofy low end from a Jaguar. I've never used dedicated EQ pedal in my chain, but The Optimist certainly opened my ears to the possibilities.
The Verdict
I remember the first time I played a real Klon. It wasn't my thing. However, over the years I've developed a healthy appreciation for this subgenre of overdrives. At this point there are so many variations on the circuit that authenticity is less important than what connects with your particular playing style. The Optimist takes this more open-minded thinking about a klone's possibilities, and adds a flat-response overdrive and a nearly flawless active EQ that can help you tailor the pedal to your setup in very specific ways.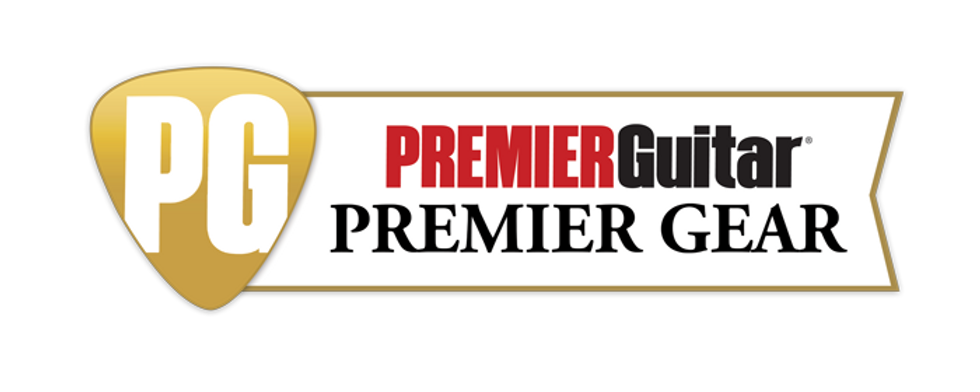 How does a legacy artist stay on top of his game? The pianist, hit singer-songwriter, producer, and composer talks about the importance of musical growth and positive affirmation; his love for angular melodicism; playing jazz, pop, classical, bluegrass, jam, and soundtrack music; and collaborating with his favorite guitarists, including Pat Metheny and Jerry Garcia.