Sure, perennial big hitters like Gibson, Fender, PRS, and MXR dazzled with fresh offerings, but one surprising stunner earned the most clicks.
John Bohlinger
The vintage-style gear specialists dive into the legacy of two classic drive pedals.
John Bohlinger
Power attenuation plus all-tube tremolo and reverb make this a killer club amp at a nice price.
John Bohlinger
Pitch shifting, deep modulation, and monster fuzz make this single box a multi-headed tone mutator.
John Bohlinger
Trestle-block bracing and new, refined FT-5E Filter'Tron pickups make a classic shape punchy, powerful, and more feedback resistant.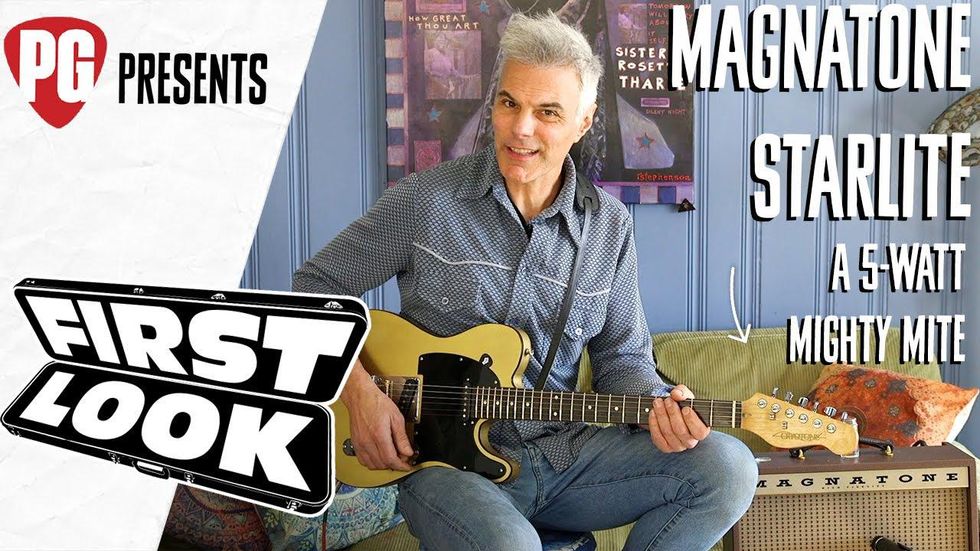 John Bohlinger
Maggie's 5-watt mighty mite bursts with black-panel and tweed-Champ style sounds.
John Bohlinger
An impressive taste of what lurks in the King's chambers for players on a budget.
Premier Guitar
The Mississippi blues maestro's signature instrument is a potent and dazzling evolution of an underrated Tele'.
John Bohlinger
Ted McCarty's archives reveal a long-lost treasure.
John Bohlinger
An affordable version of John Mayer's signature solidbody sacrifices little in the way of tone and quality, and sells for well under a grand.
John Bohlinger
A chambered body makes Yamaha's latest café racer-inspired electric a truly lightweight machine.