The Hold Steady's Steve Selvidge, our reader of the month, and PG editors vote on first albums that changed the game and stand the test of time.
Q: In your opinion, what is the best debut album by a band?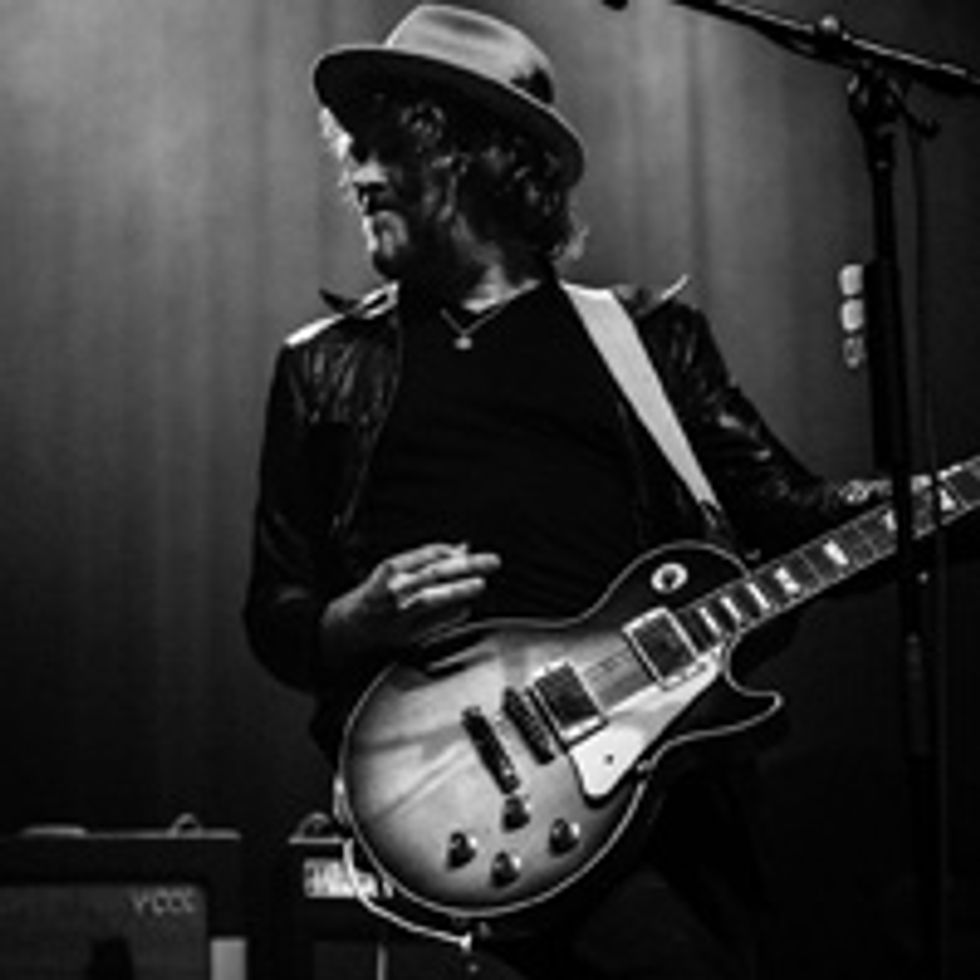 Photo by Kelly Shee
Steve Selvidge
The Hold Steady
A: I'd have to go with Van Halen. It's always hard to rate music when so many people's favorites are tied up with memories and personal musical tastes. There have been a lot of "game-changer" debuts. To me, the best serve as an artist's Statement of Intent. Everything that follows from there is set up on that first album. You could point to debuts from both the Jimi Hendrix Experience and Led Zeppelin as examples, and many more.
Van Halen's debut certainly did this and more. As a debut, it's a perfect album. All killer no filler, as they say. The mix of sunny Southern California hooks and groundbreaking riffs has never been equaled. But for me, it's just the simple fact that Van Halen changed so much upon its release and afterward. This is obviously a very guitar-centric opinion, but I can't think of another album that created such a monumental shift in the way the guitar was played, promoted, and even manufactured. The legacy of all of that is still very evident to this day.
Current obsession: Lonnie Johnson. I was always familiar with his earlier acoustic recordings, but I only recently discovered the later period when he was playing electric guitar. I'd actually heard him on electric for a while but was unaware it was him! One of my favorite records is a solo album by the great pianist Otis Spann. It's all solo piano and voice, save for one song that has a beautifully sympathetic electric-guitar accompaniment.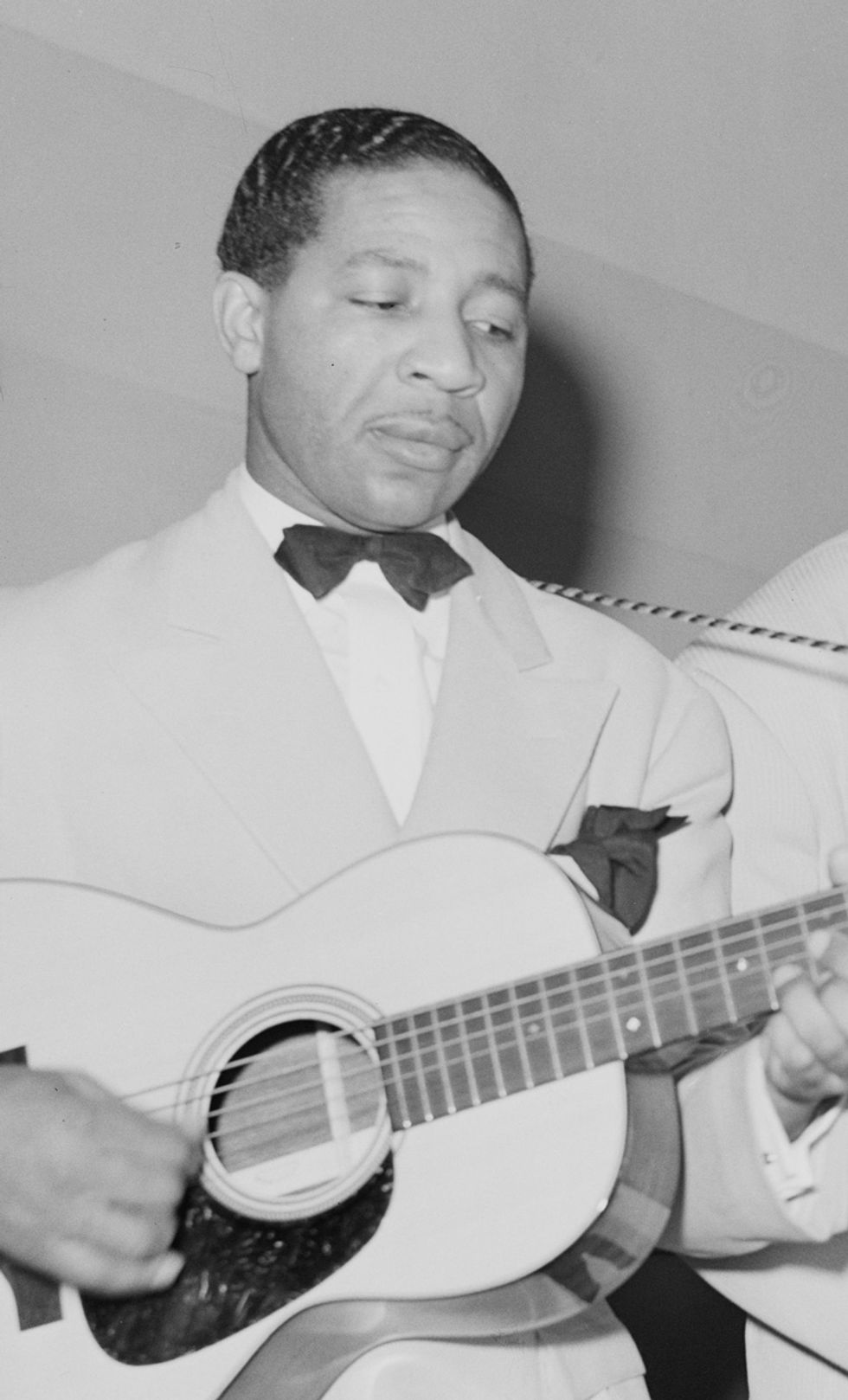 Photo by Russell Lee
I was always so seduced by the tone and phrasing of this guitar, but there were no credits to let me know who it was. Many, many years later I stumbled upon a YouTube video of Lonnie Johnson playing a Kay Value Leader guitar and singing "Another Night to Cry," and it was like finding the Rosetta Stone. There he was! I knew for sure it was him. That was the magic guitar player on that Otis Spann album. Now I'm trying to find as many albums of his from this period as I can. I also bought a one-pickup Kay Value Leader just like his. I don't sound at all like Lonnie, but it's still a lot of fun to play.