StewMac Parsons Street Humbucker Pickups
You could win YOUR CHOICE of neck and bridge humbuckers from StewMac! Enter Below:
---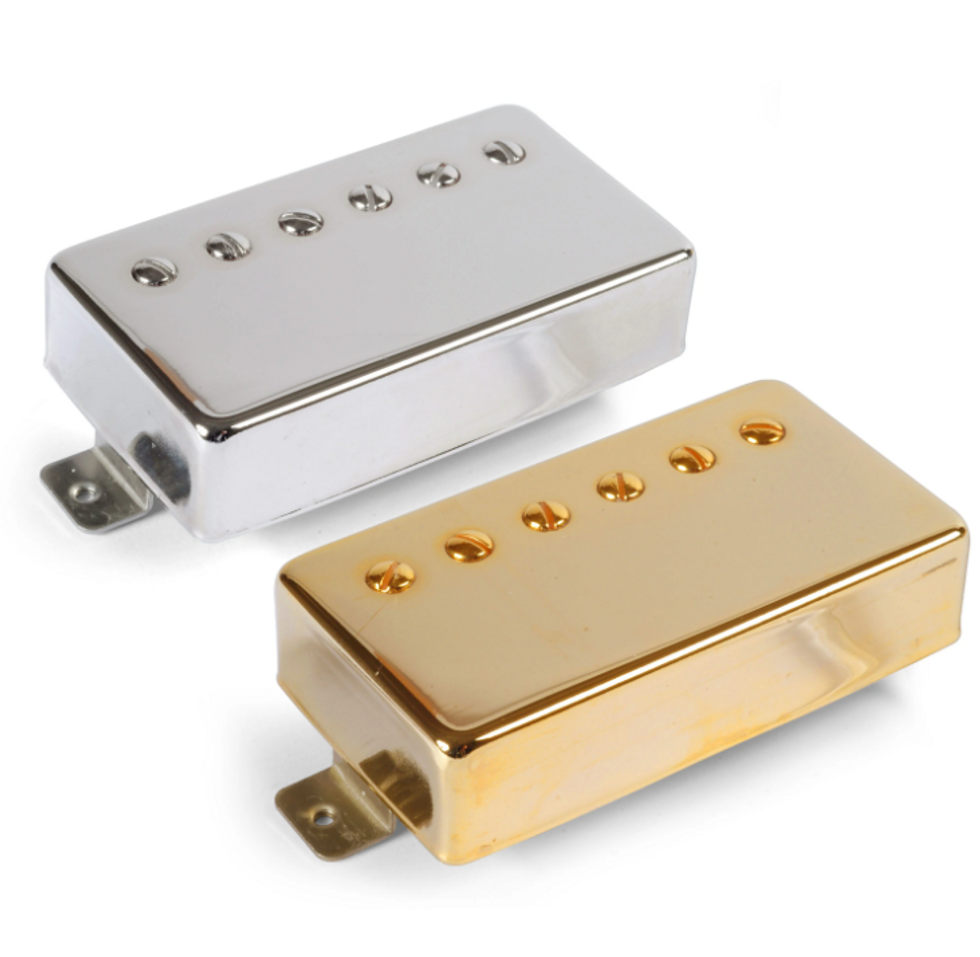 Straight-up raw vintage tone! Closely modeled after outstanding original P.A.F.s, these humbuckers capture the tone that changed music forever.
Crafted by tone experts
Our own Erick Coleman tracked down priceless original P.A.F. humbucker sets and meticulously studied the materials and construction that gives these pickups their truly timeless tone. Once he cracked the code, that tone was undeniable!
We christened these exceptional humbuckers in tribute to the famous Kalamazoo address where the holy grail of pickups, the legendary P.A.F. (Patent Applied For), was born.
We build them like they used to!
Just like the originals, the slug coil has more windings than the polepiece coil, and both coils are unpotted. Old P.A.F.s weren't made in separate neck and bridge-position models, and their DC resistance varied from 7-9K ohms. We give you a choice: Parsons Street neck position pickups are wound to mid 7K range, and bridge position models to low 8K range.
StewMac