Win Sword Guitarist Kyle Shutt's Signature Pickups!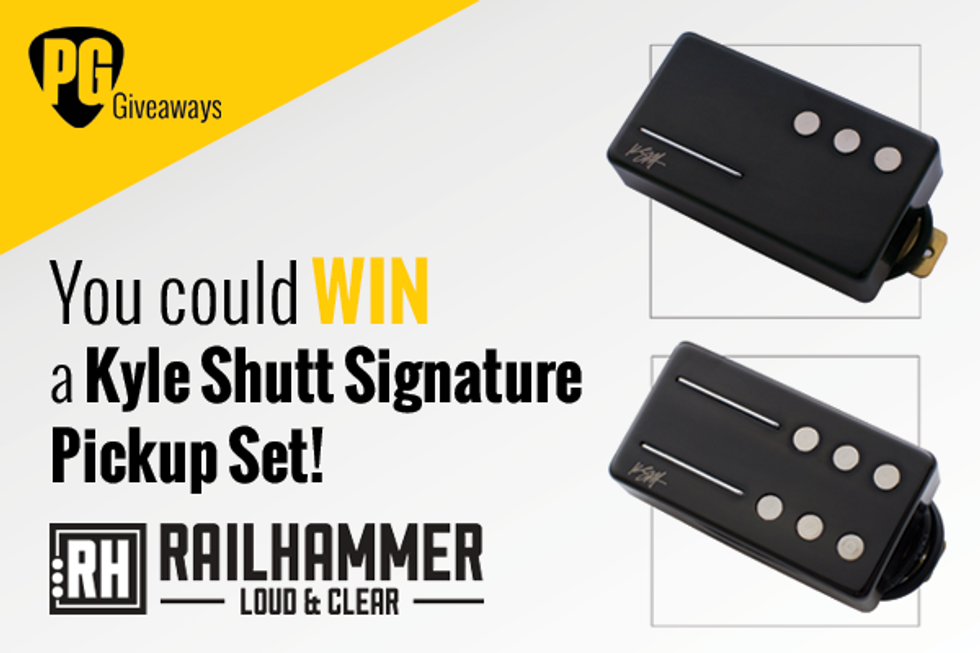 You could win a set of Railhammer Kyle Shutt Signature Pickups in this all-new giveaway! Giveaway ends November 19, 2021.
---
Railhammer Pickups Kyle Shutt Signature Pickups
Developed with Kyle Shutt of The Sword to power his signature Reverend guitar. Traditional output and clarity is similar to the Hyper Vintage but with smoother highs and a thicker tone overall. The weapon of choice when you need a versatile pickup that excels for fat cleans, classic crunch, or fuzz/high-gain riffing.
Railhammer Pickups